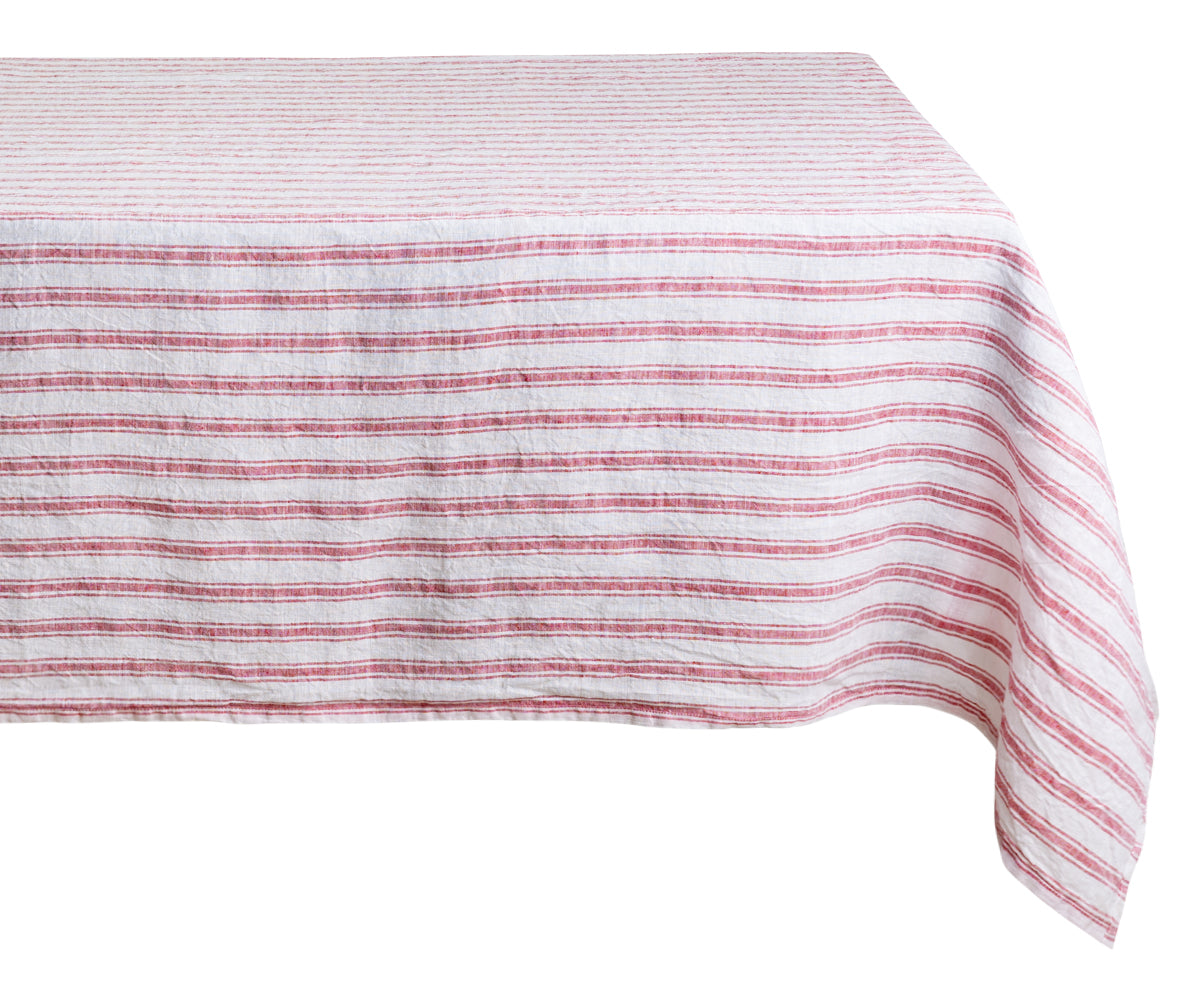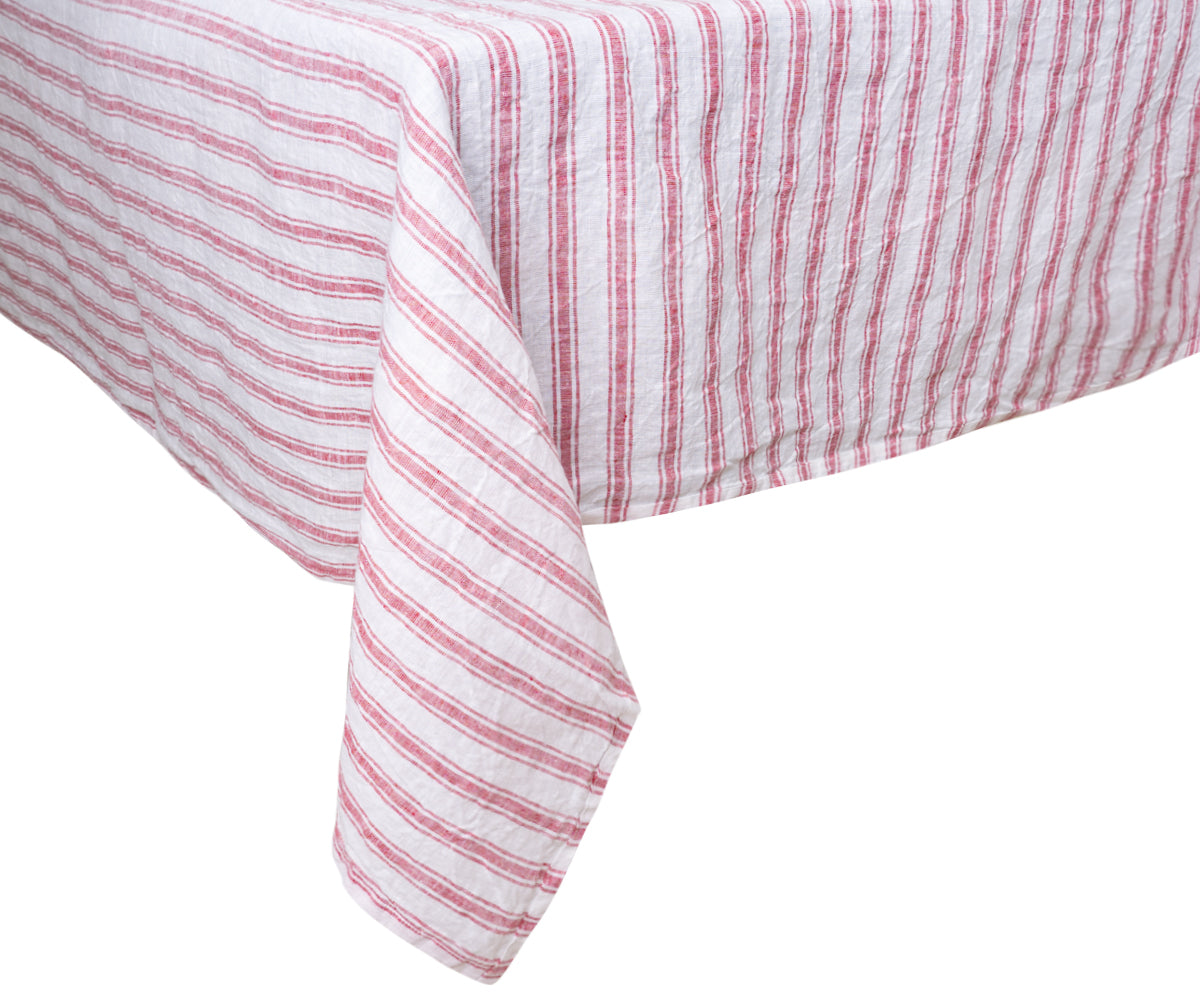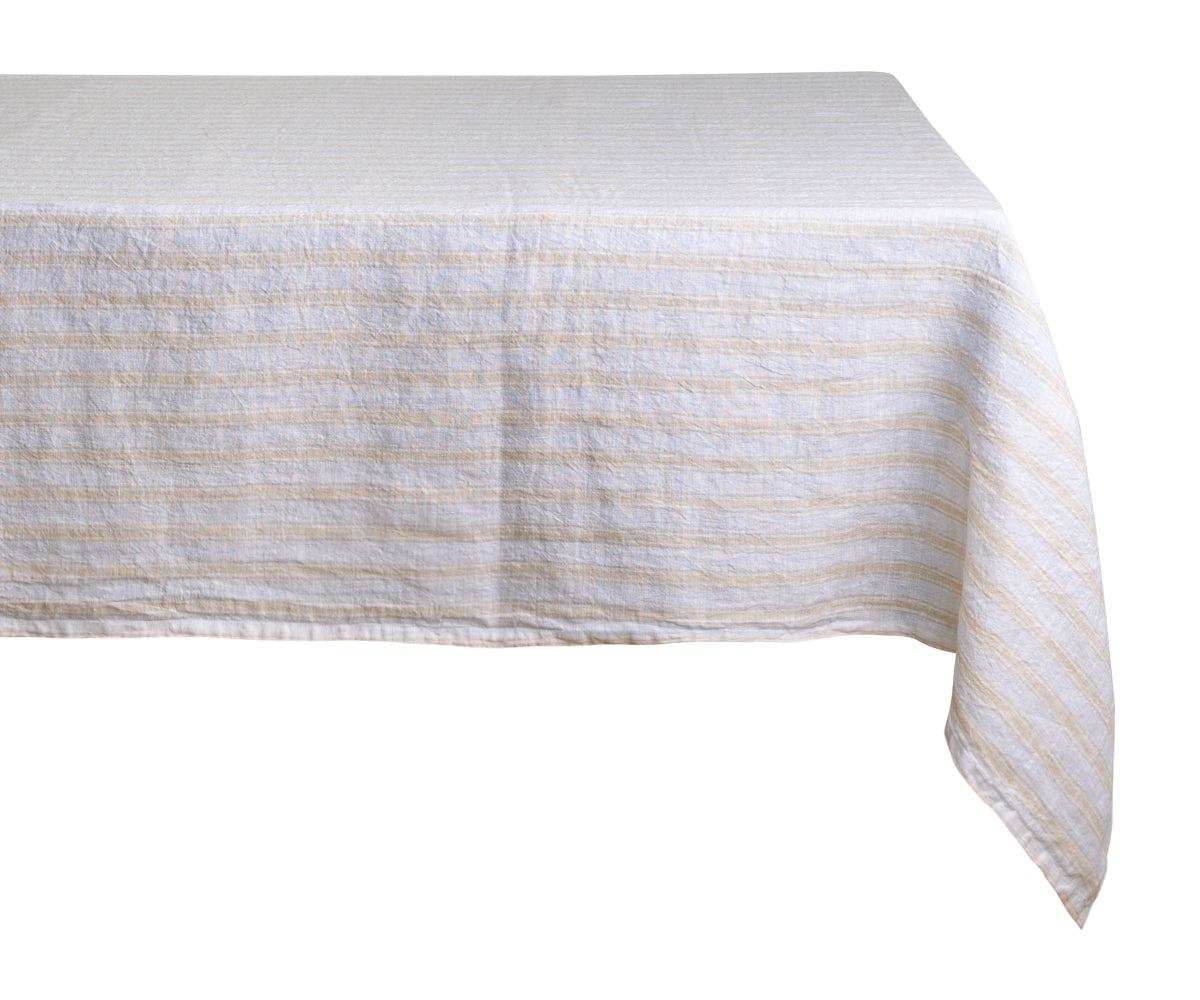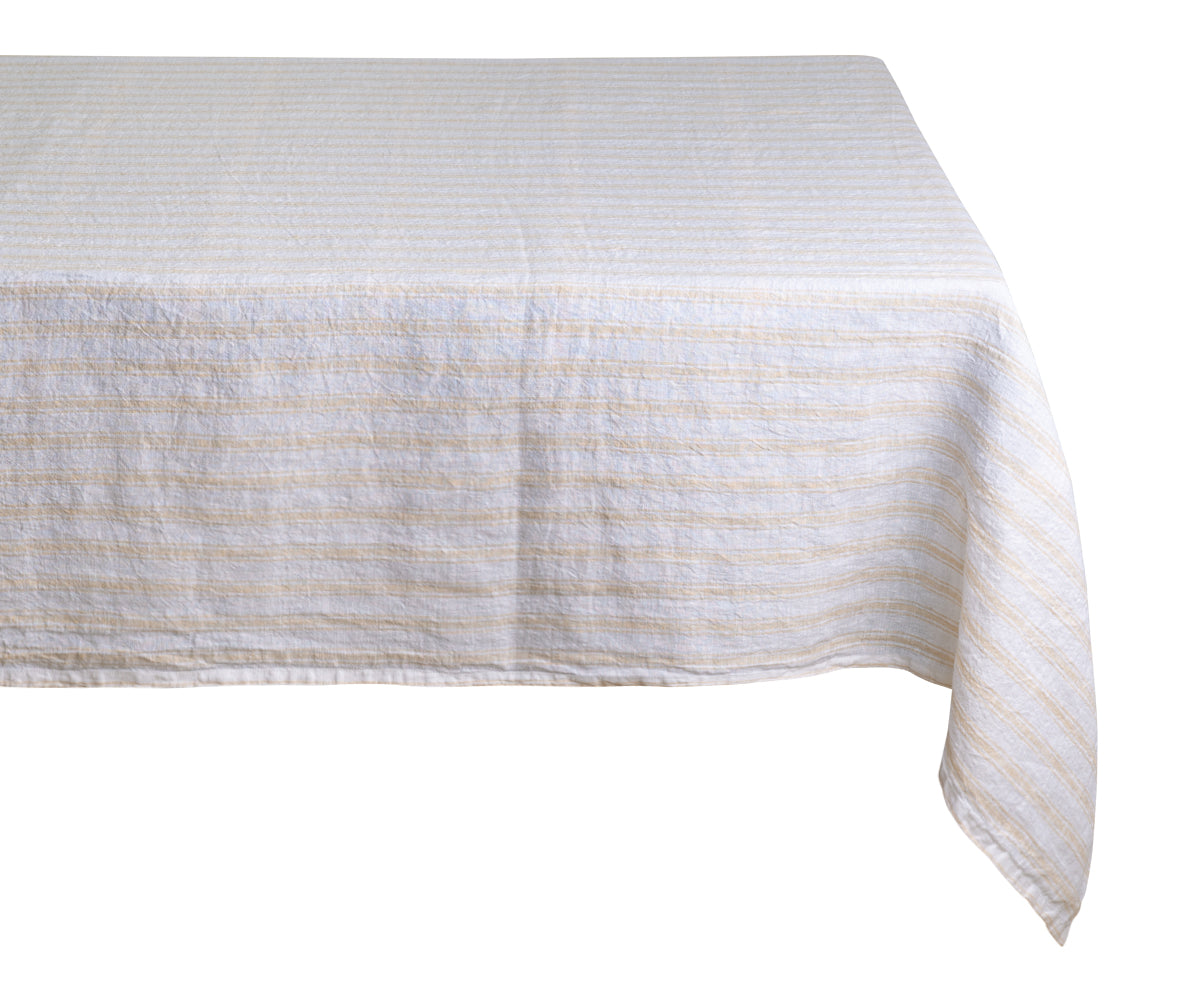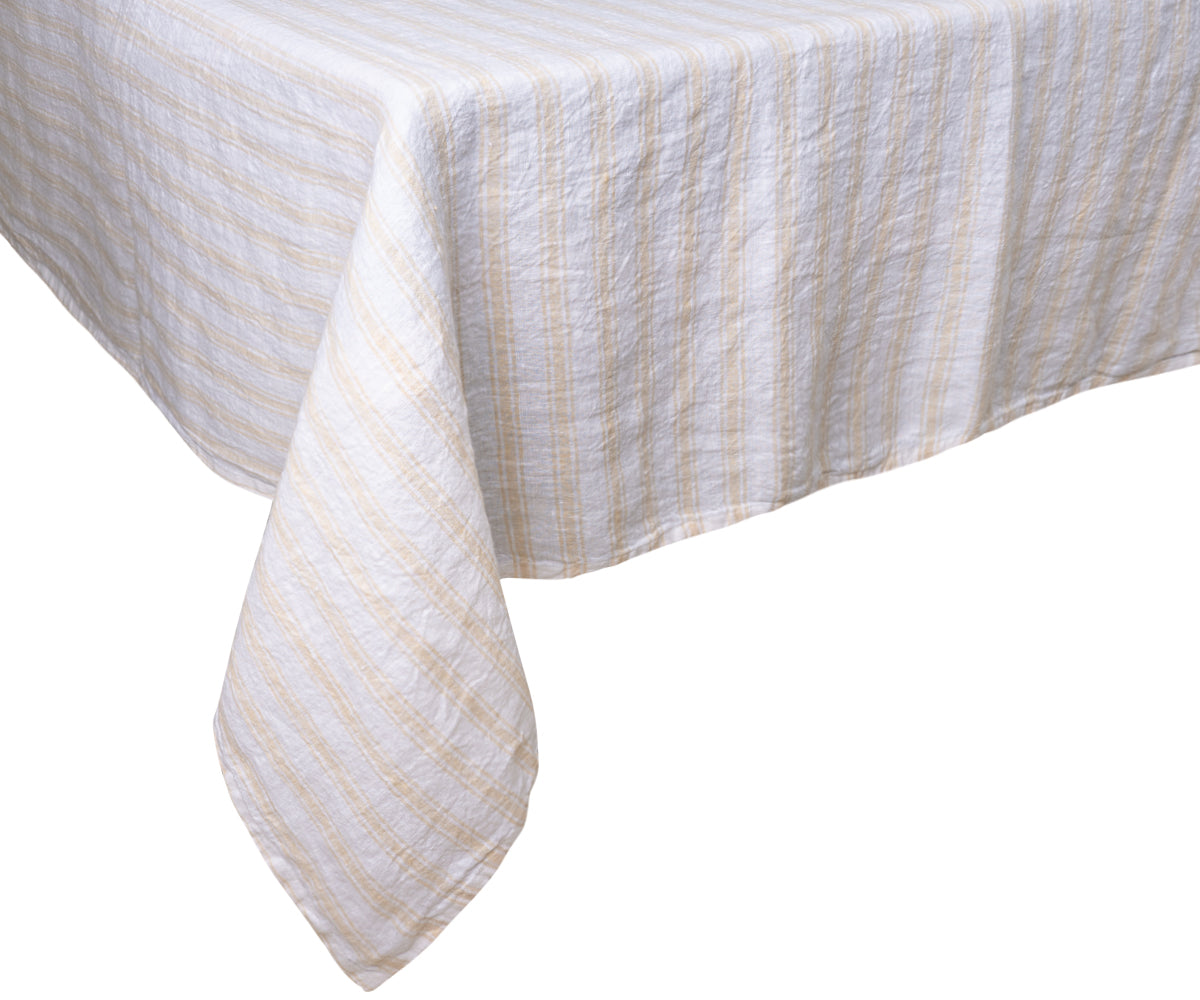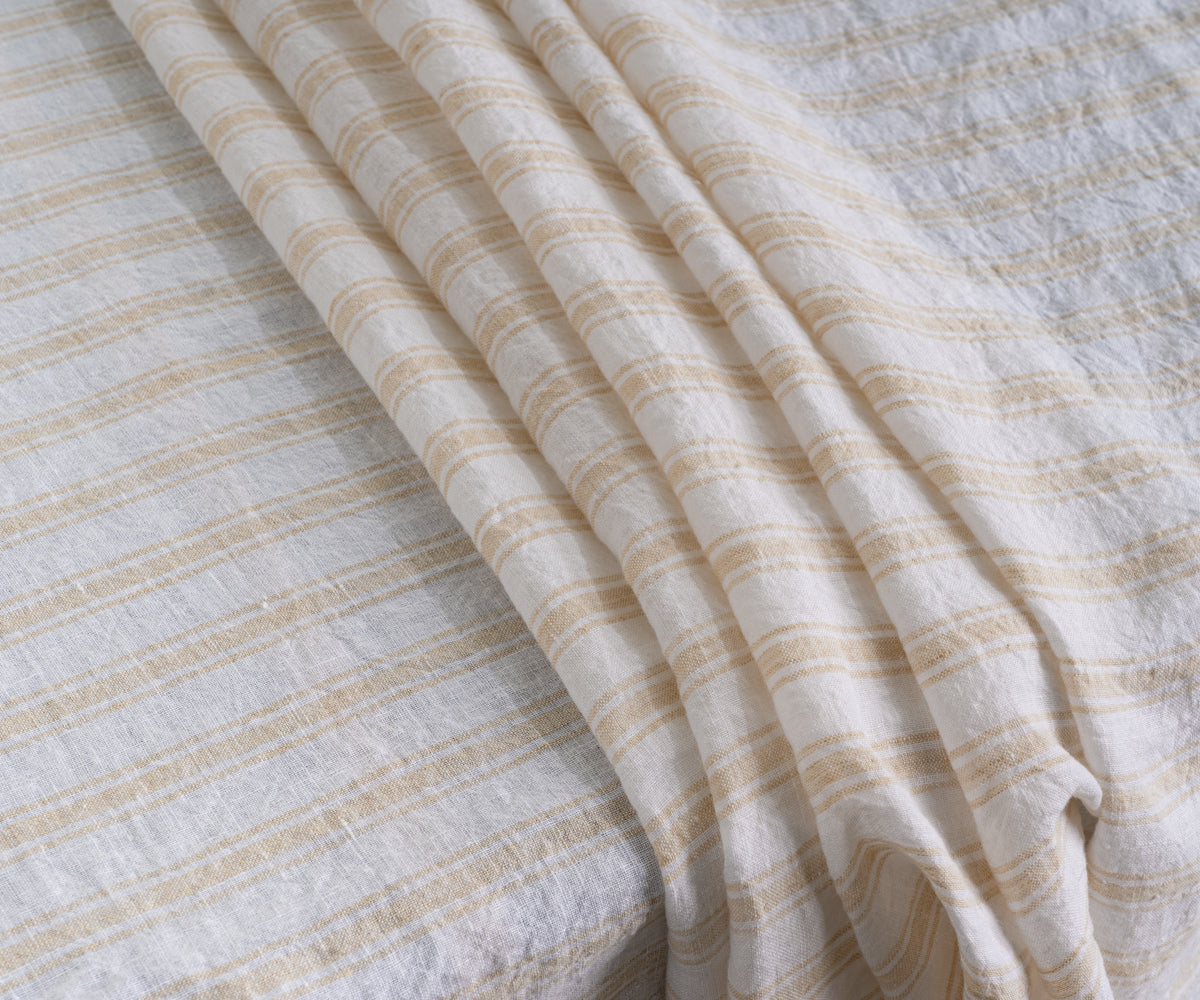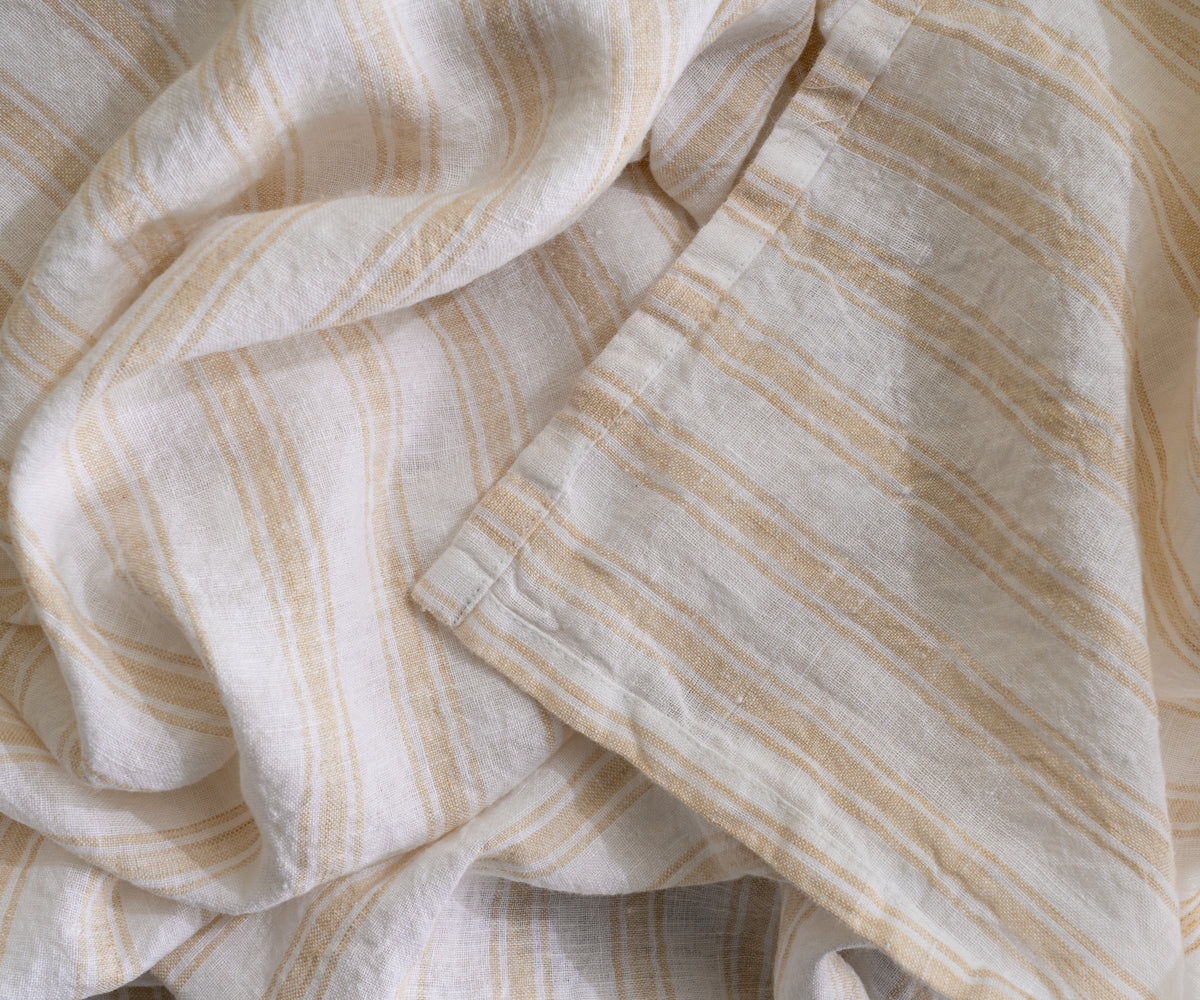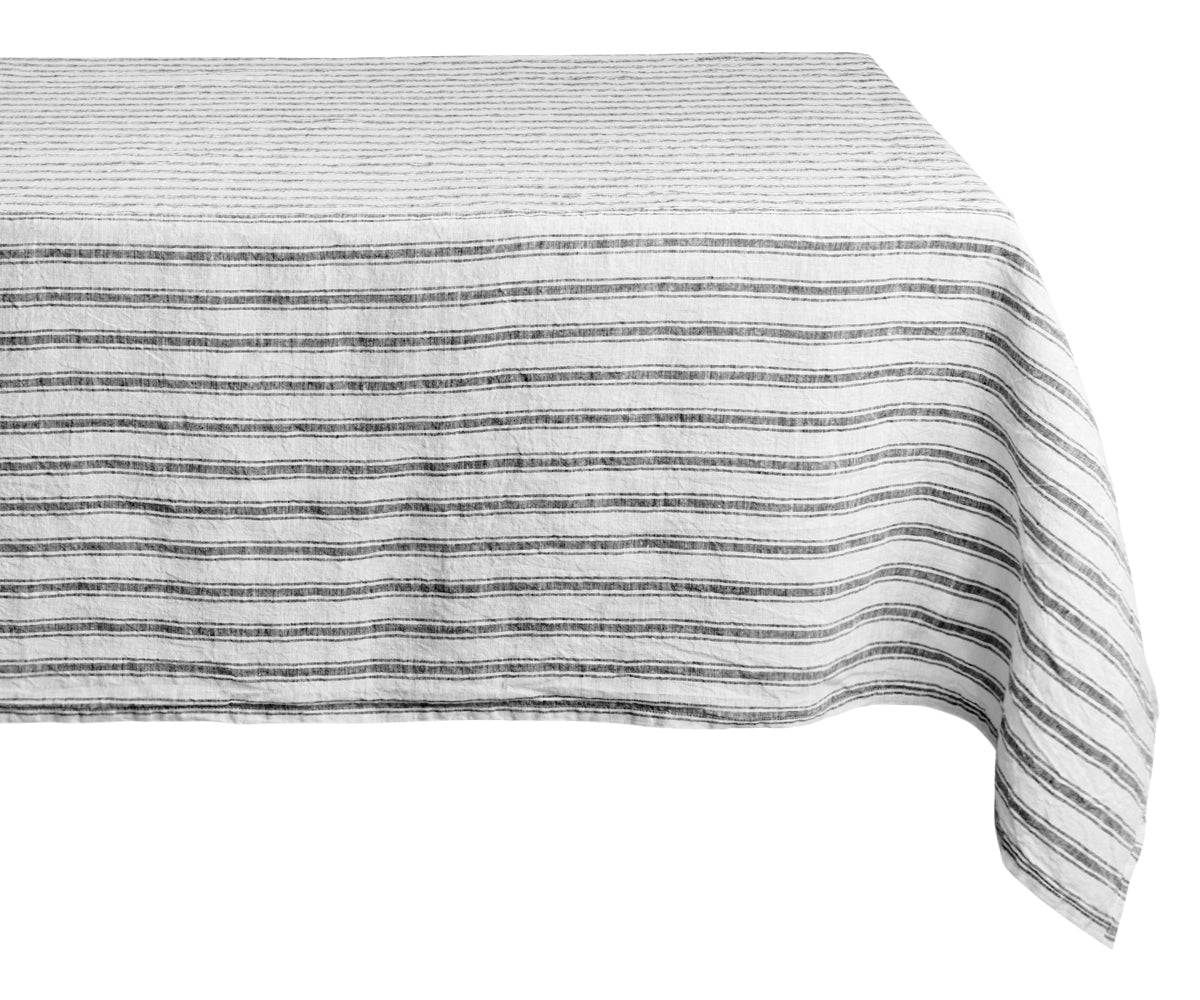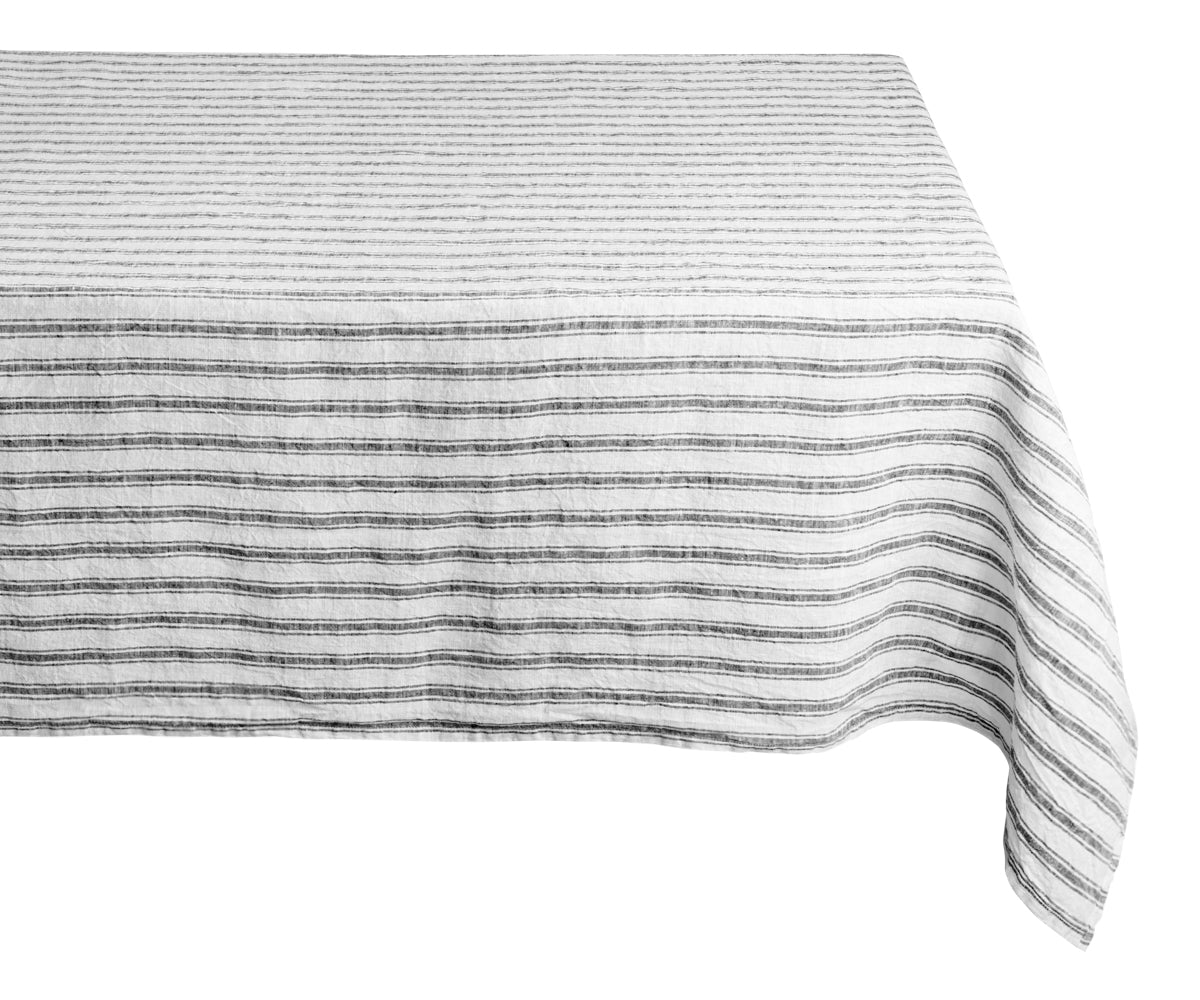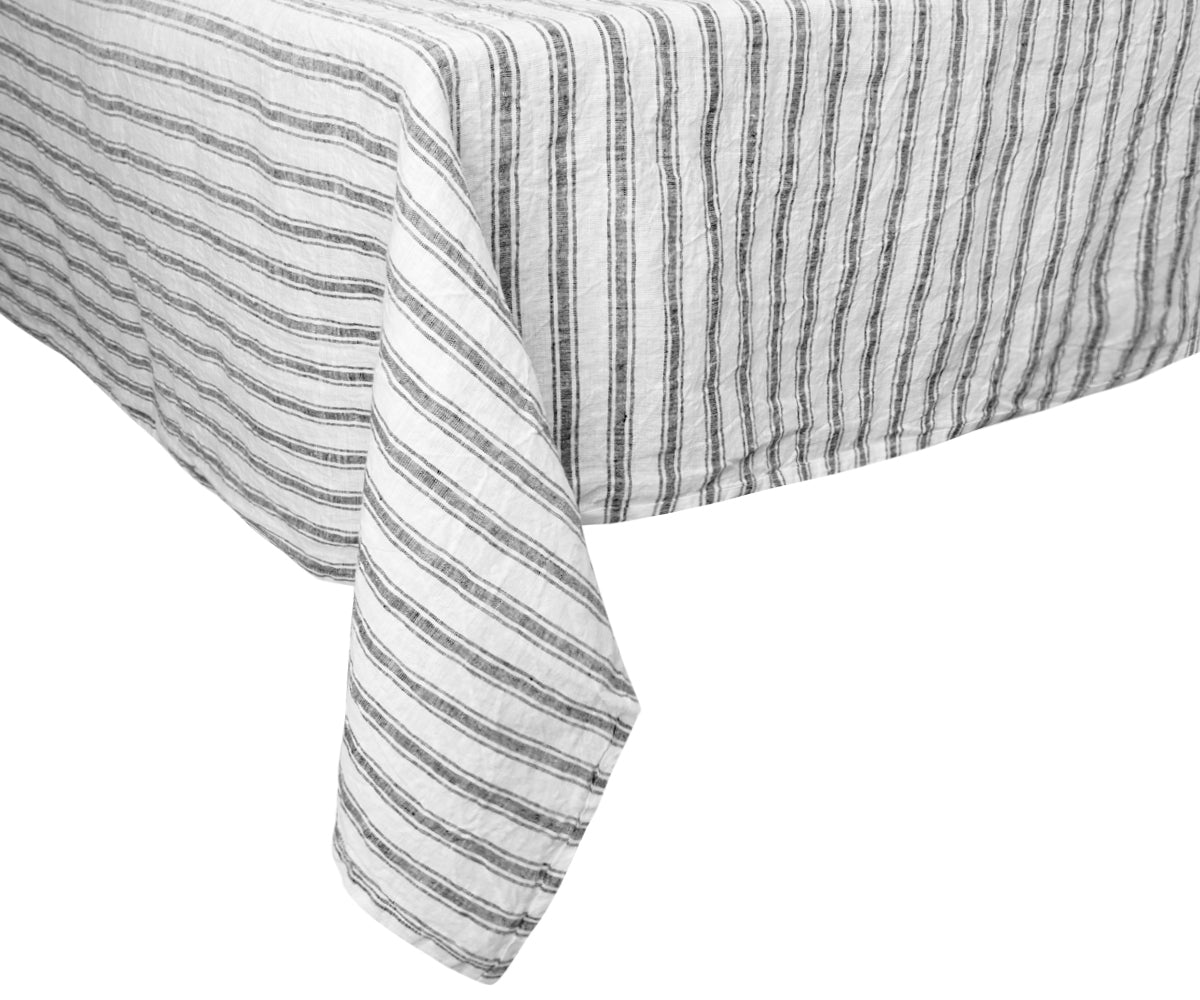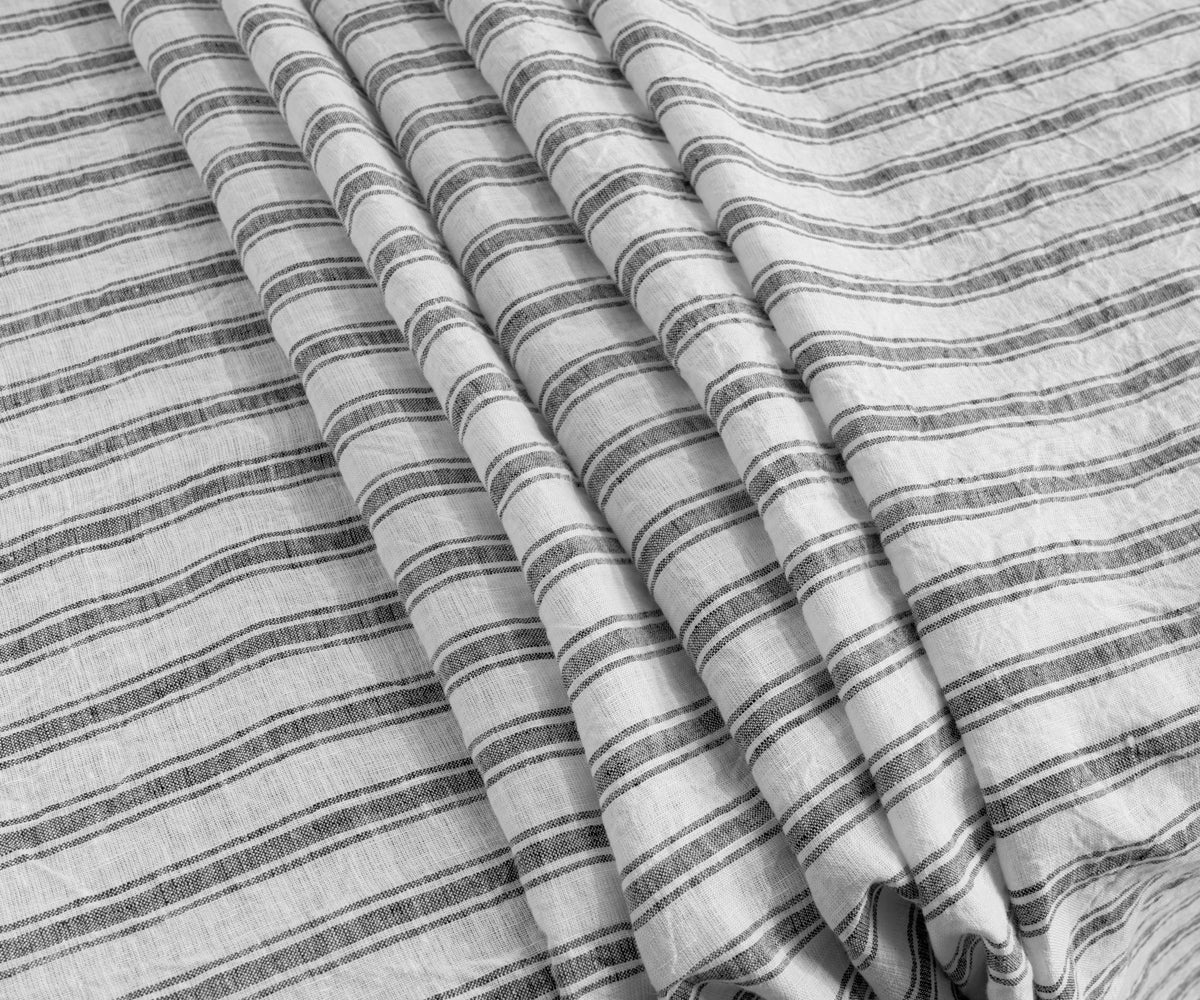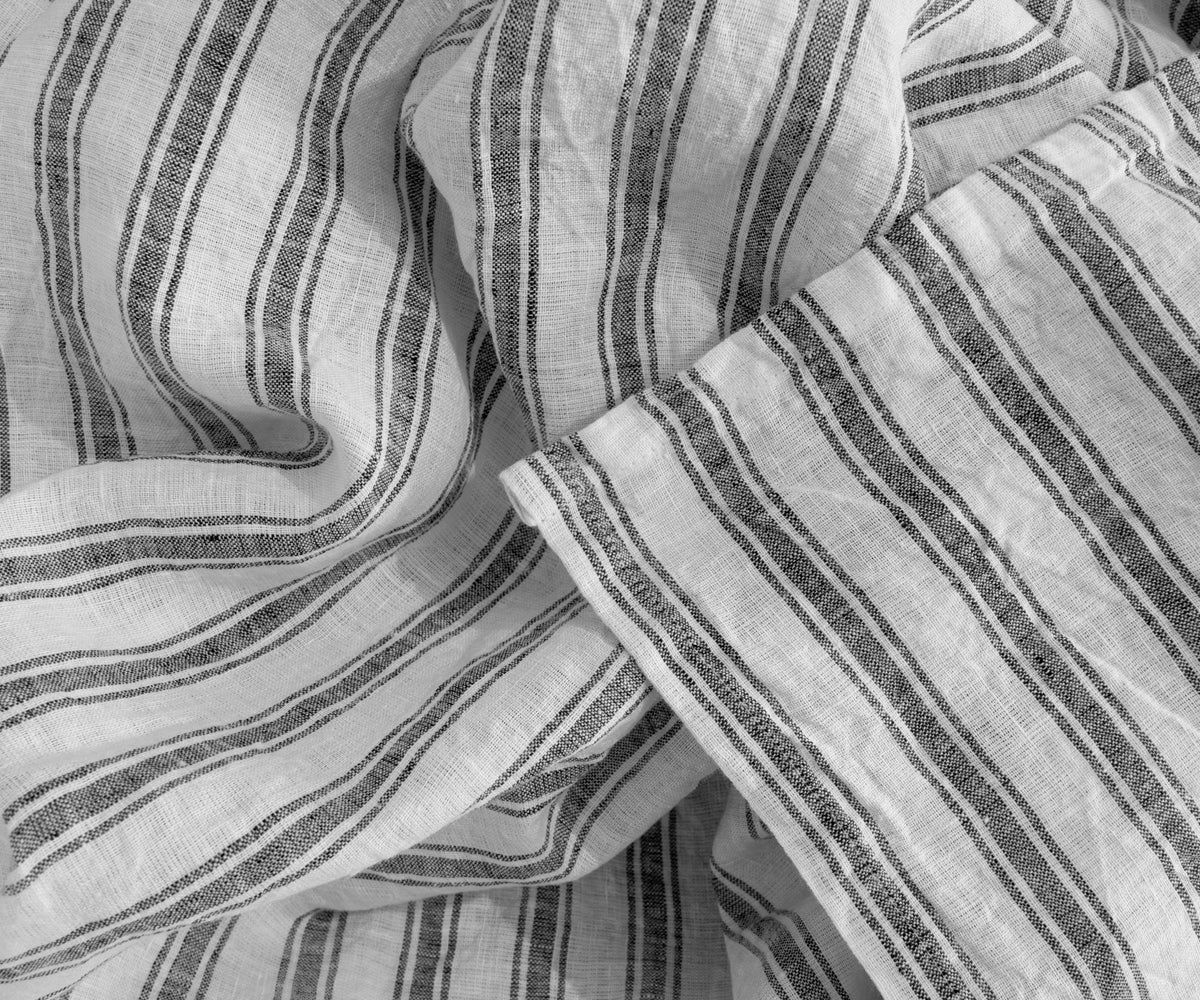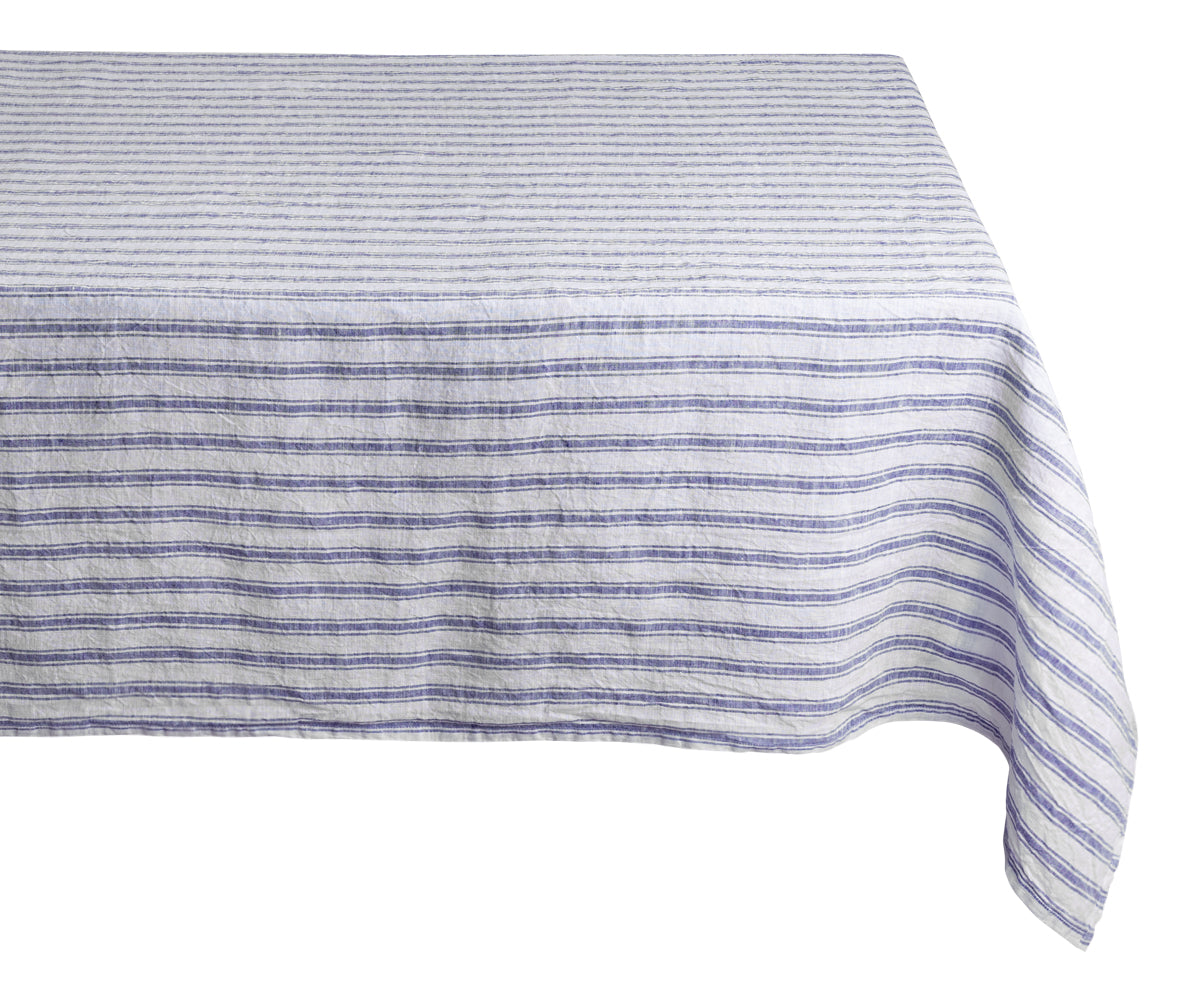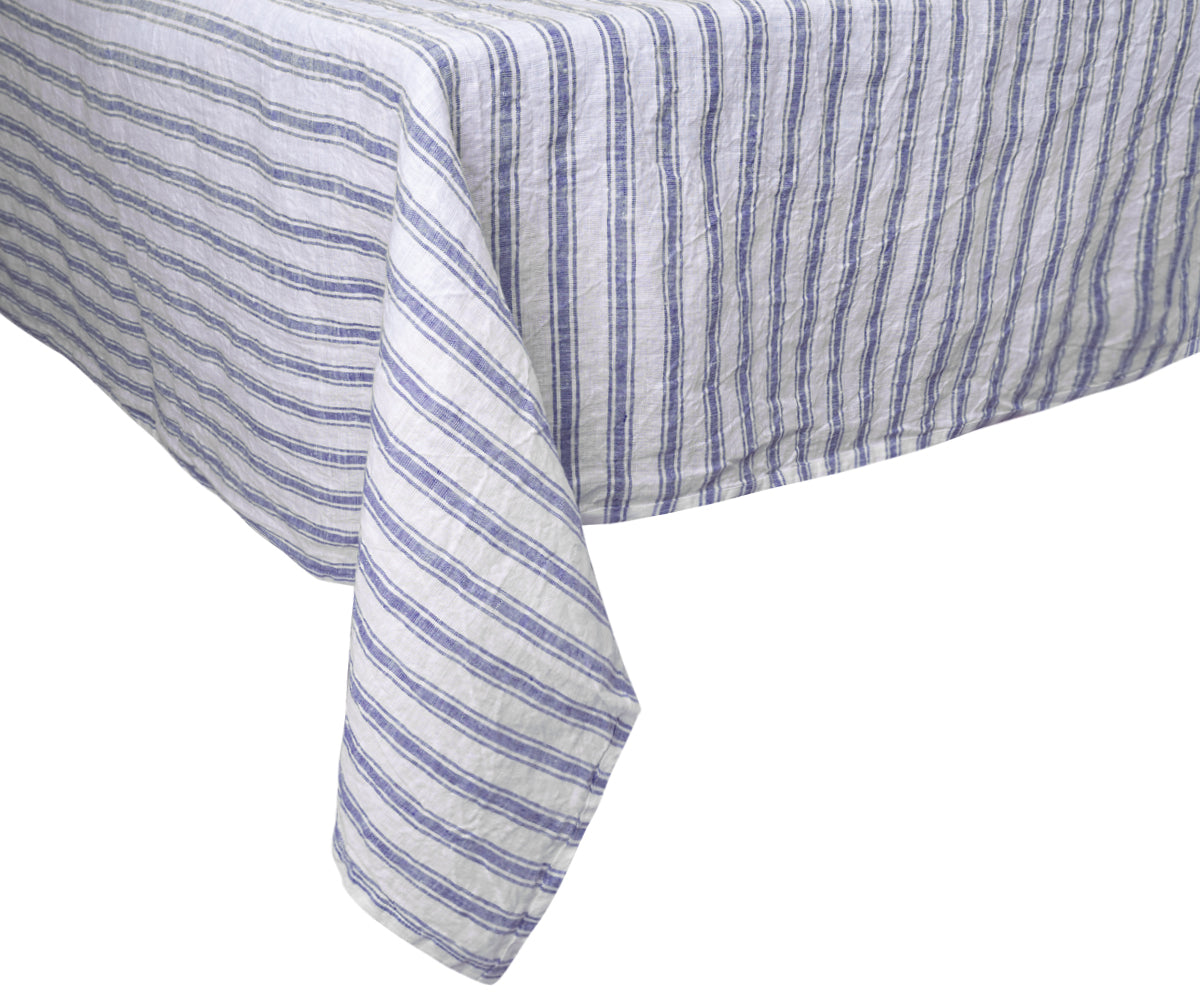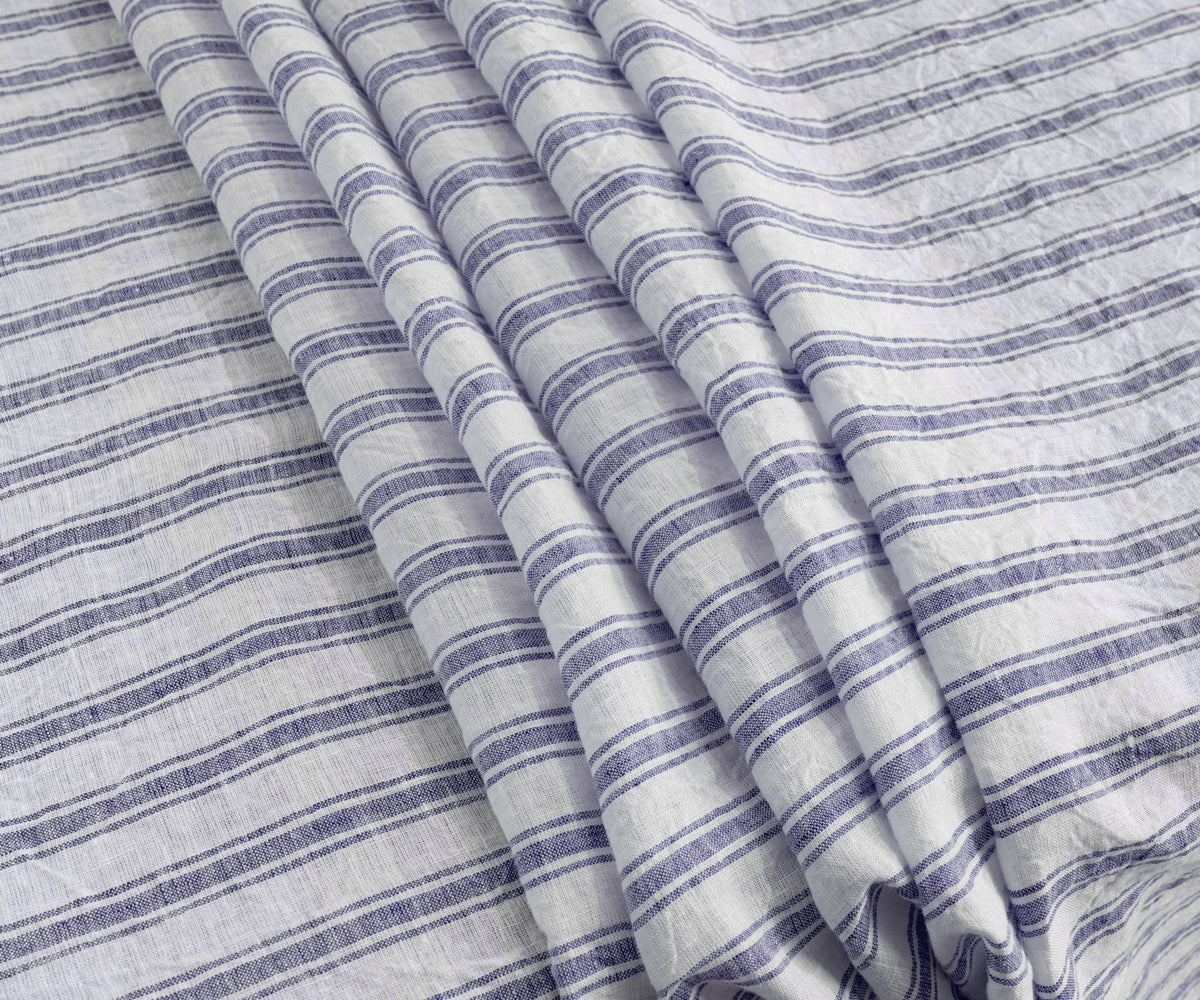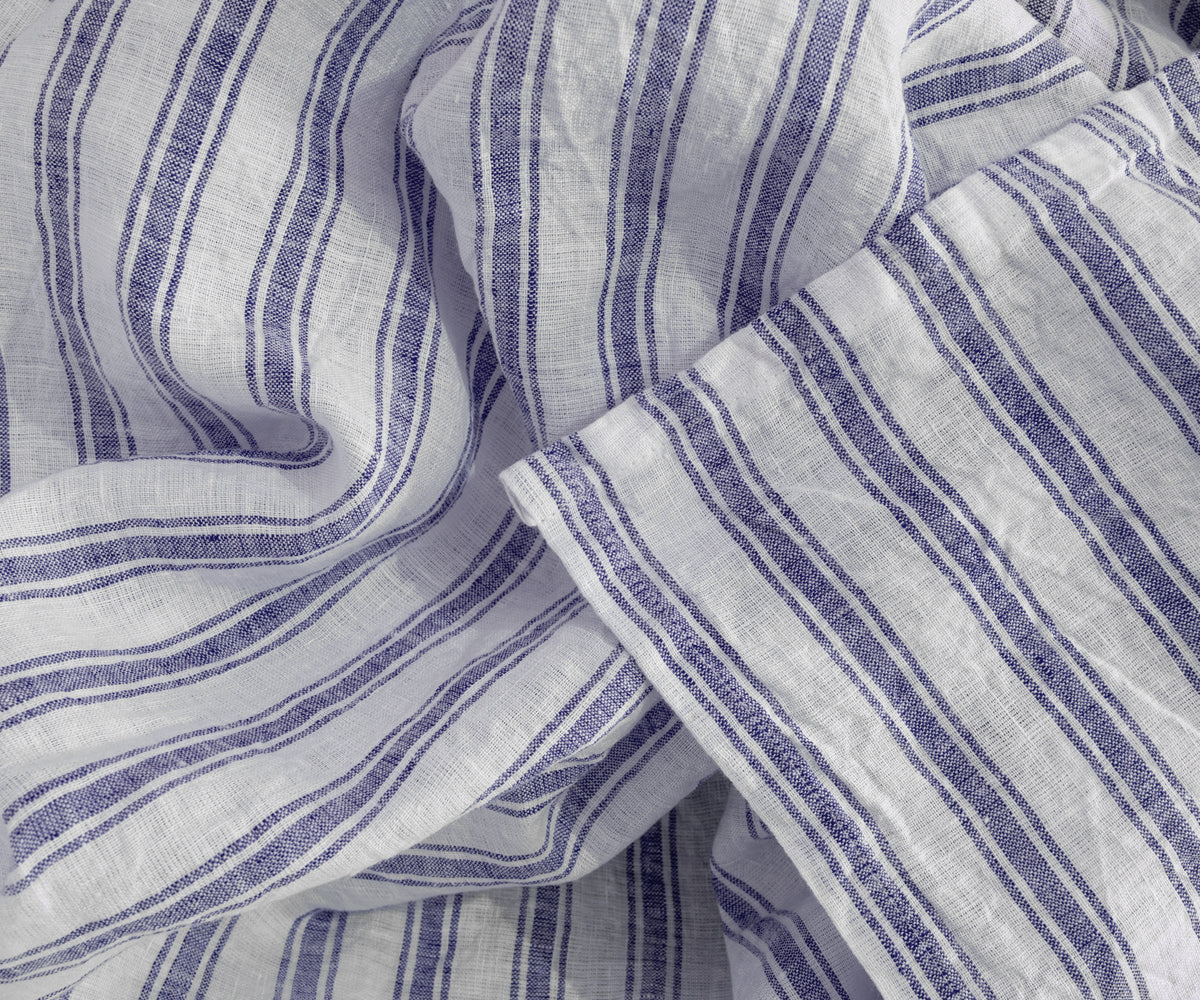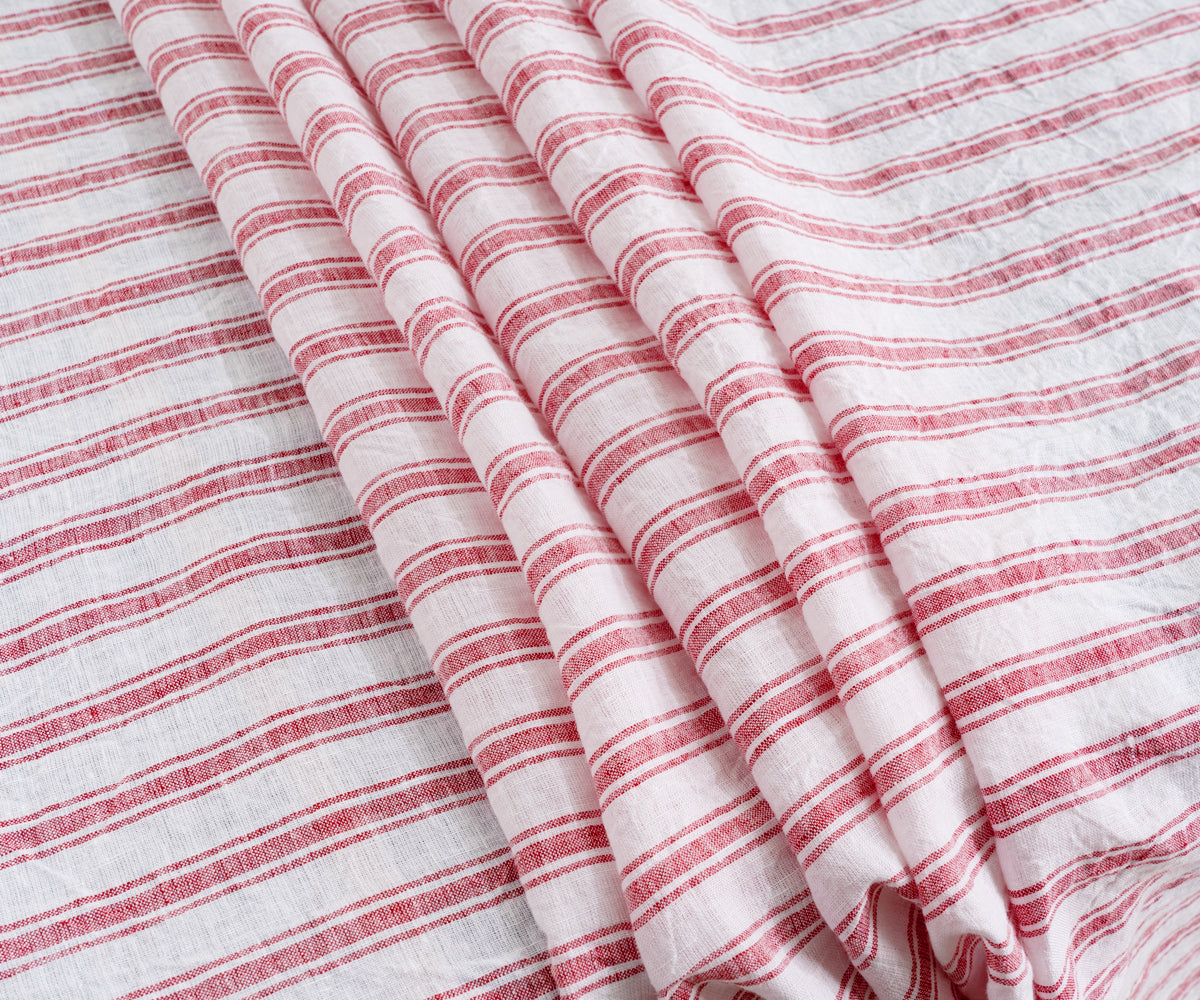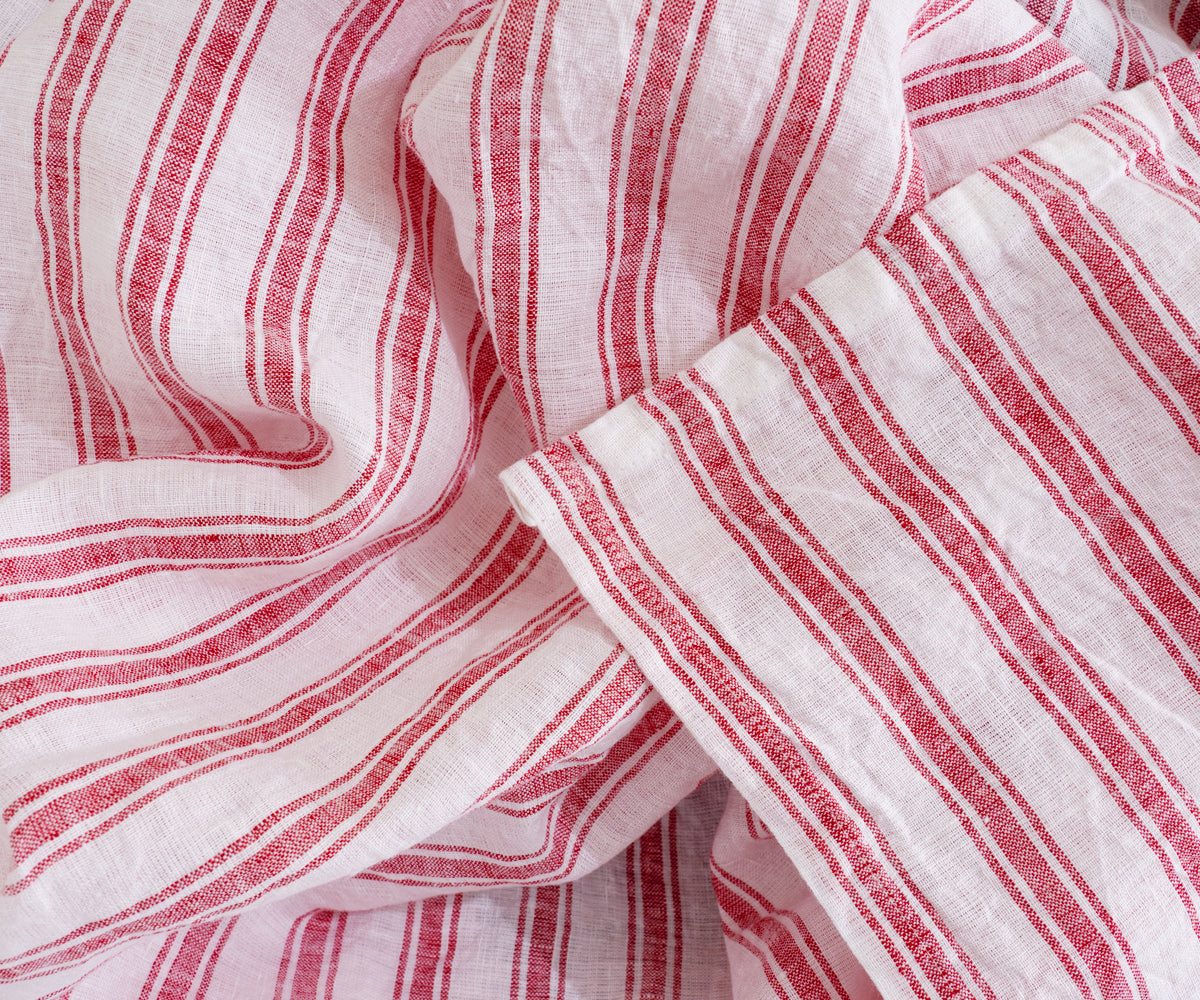 Homestead Stripe Tablecloth
Product Details
Homestead Stripe Linen Tablecloth :
Elevate your dining space with our 100% Pure Linen Homestead Stripe Tablecloths, designed for enduring softness and durability.
Choose from 63x98" and 63x120"  rectangles to match your style. The luxurious texture and natural appeal of the linen material bring timeless elegance to your dining room decor, perfect for fall gatherings.
Choose from a range of stylish hues, including 

Beige

, 

Black

, 

Royal

 

Blue

, and 

Red

, to suit your outdoor aesthetic. 
Our linen tablecloths cater to 6-8 and 8-10 guests, ensuring the right fit for your dining needs.

Crafted to protect your table from scratches, spills, and stains, these rectangle tablecloths are perfect for everyday use.
Dimensions & Easy Care
Dimensions:

Care and Maintenance
Machine wash in normal-temperature water
Tumble dry on a gentle cycle
Iron at less than 40-degree Celsius
To avoid creases, do not leave the tablecloth in the dryer for a long
Shipping & Return
Shipping
Standard USPS free shipping.
Order processing time: 1 to 2 days. Orders will be delivered within 6-8 days.
Return & Refund
Merchandise must not be worn, washed, or altered.
Returns are accepted within 60 days of delivery.
For any questions, contact customerservice@allcottonandlinen.com
Refunds will be processed within 1-2 business days.
need for homestead stripe tablecloth
Transform your dining space with the Homestead Stripe Tablecloth, a perfect blend of rustic charm and timeless elegance.
Crafted from 100% Linen, it adds a touch of warmth, turning every meal into a celebration.
Elevate your home, where cherished moments and delightful gatherings unfold in the embrace of homely sophistication.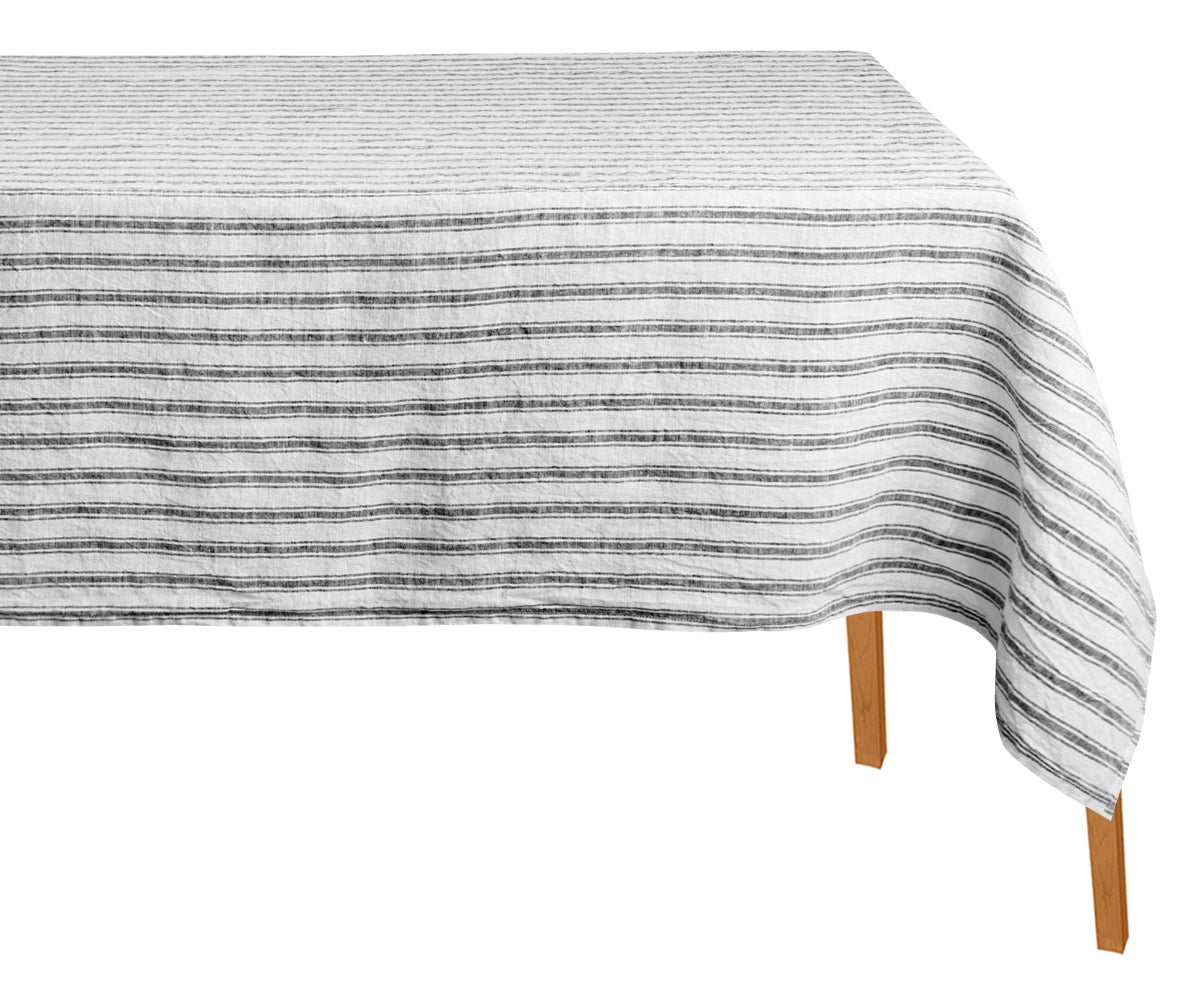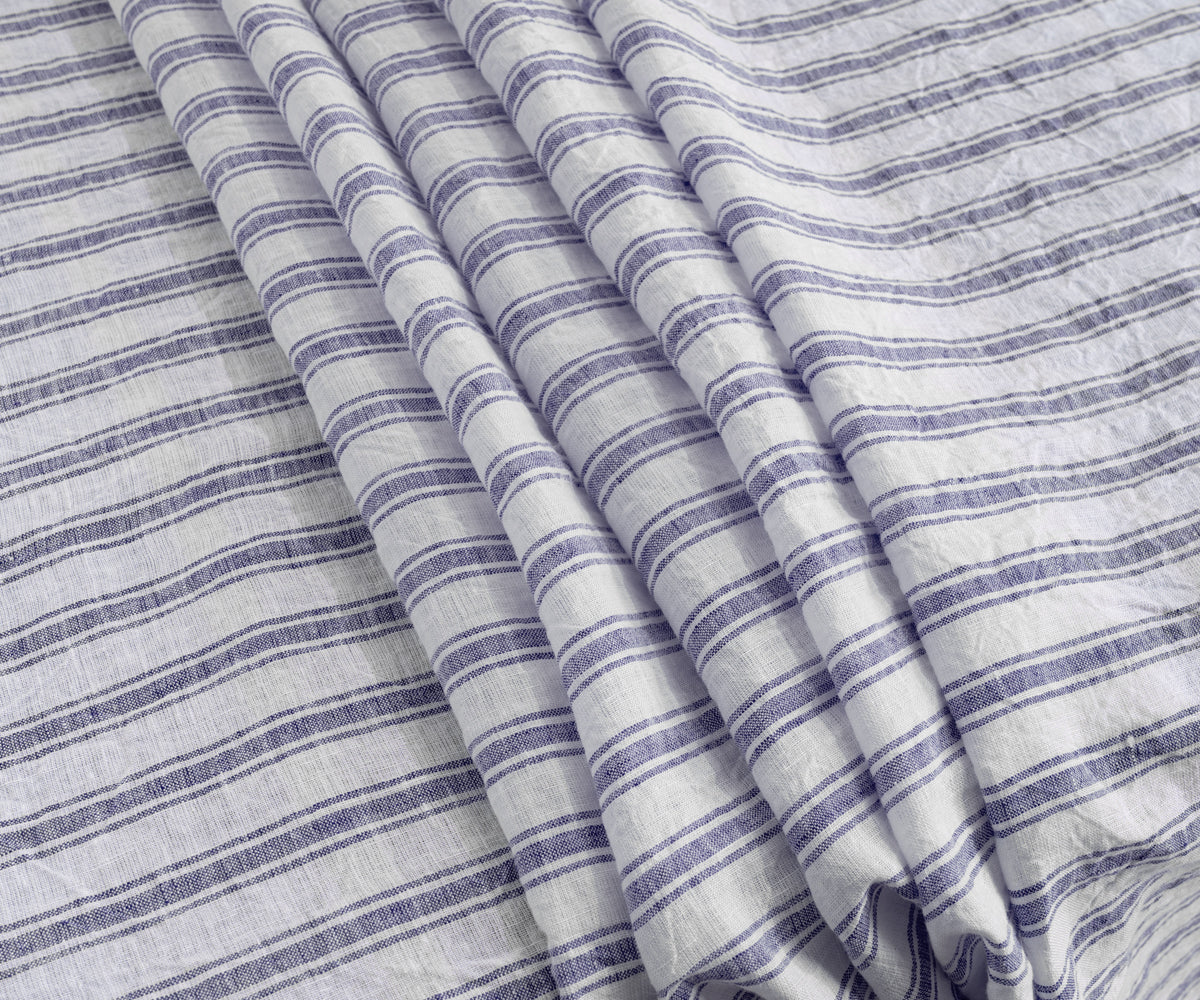 Homestead Stripe Tablecloth
Indulge in the rustic allure of the Homestead Stripe Tablecloth. Unveil a tapestry of charm on your dining table, where each stripe tells a story of timeless elegance. Elevate your gatherings with this exquisite blend of style and warmth, creating cherished moments in every meal.
Uses of Homestead Stripe Tablecloth
Elevate your dining ambiance with the Homestead Stripe Tablecloth. Its rustic charm brings warmth to everyday meals and sets the stage for special occasions. Crafted for durability, it combines style with functionality, making every gathering a memorable experience. Create a welcoming atmosphere that reflects the timeless appeal of homestead living.
Frequently Asked Questions
Absolutely! Linen is an excellent choice for tablecloths due to its natural elegance, breathability, and durability. It not only adds a touch of sophistication but also becomes softer and more lustrous over time.
The best quality for table linen often comes from pure linen or a linen-cotton blend. Pure linen offers unmatched luxury, while a blend balances durability and softness, ensuring your tablecloth stands up to regular use.
A standard rule of thumb is to let your tablecloth hang approximately 6 to 12 inches over each side of the table. This provides an elegant drape without hindering diners' comfort or making the tablecloth appear too short.
Linen tablecloths do have a tendency to wrinkle, adding a charming, lived-in look. However, if you prefer a crisp appearance, a quick ironing on medium heat can restore a smooth, polished finish.
Act promptly by blotting stains with a clean cloth. Avoid harsh chemicals and always follow the care guidelines to preserve the quality of your linen tablecloth.