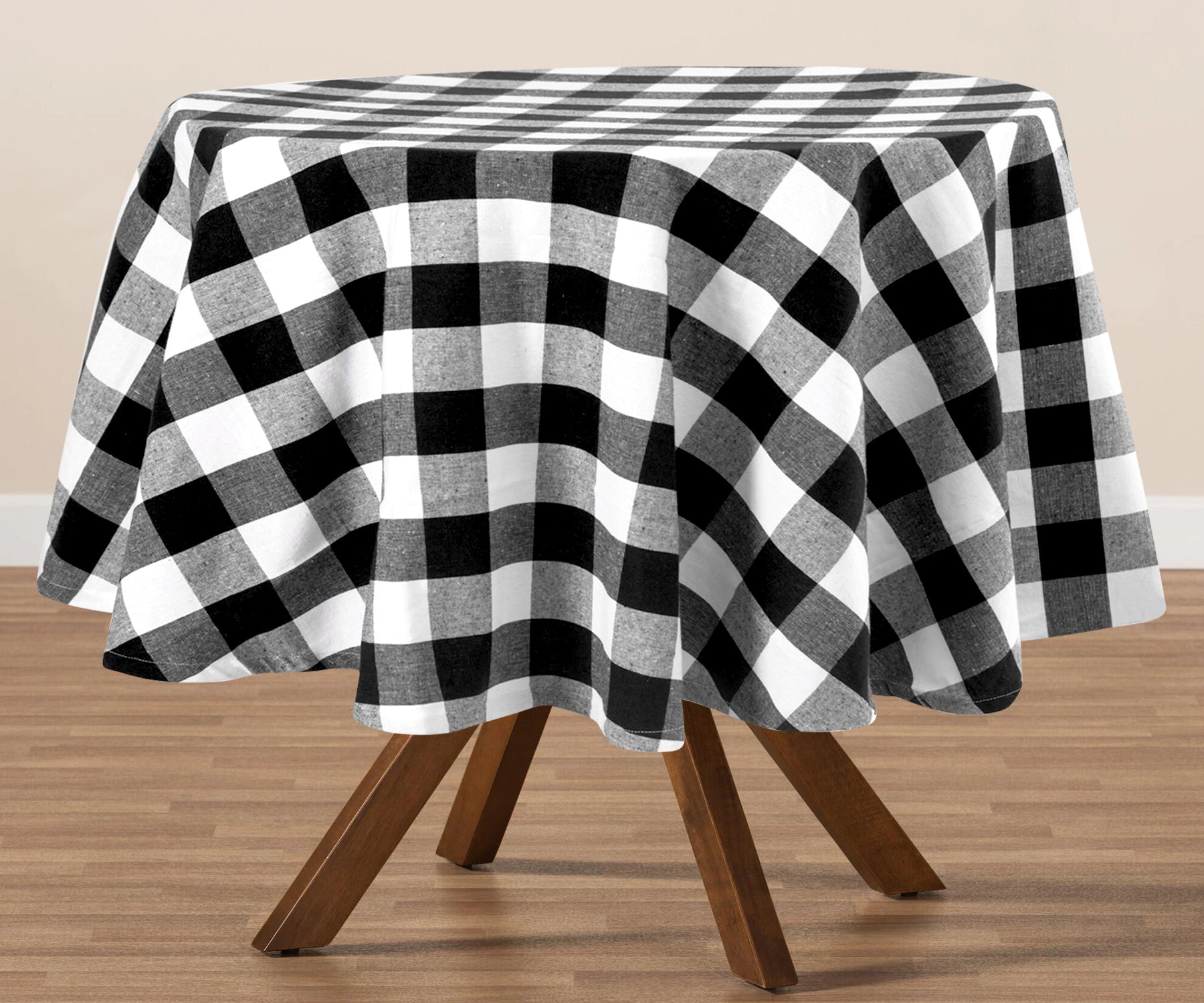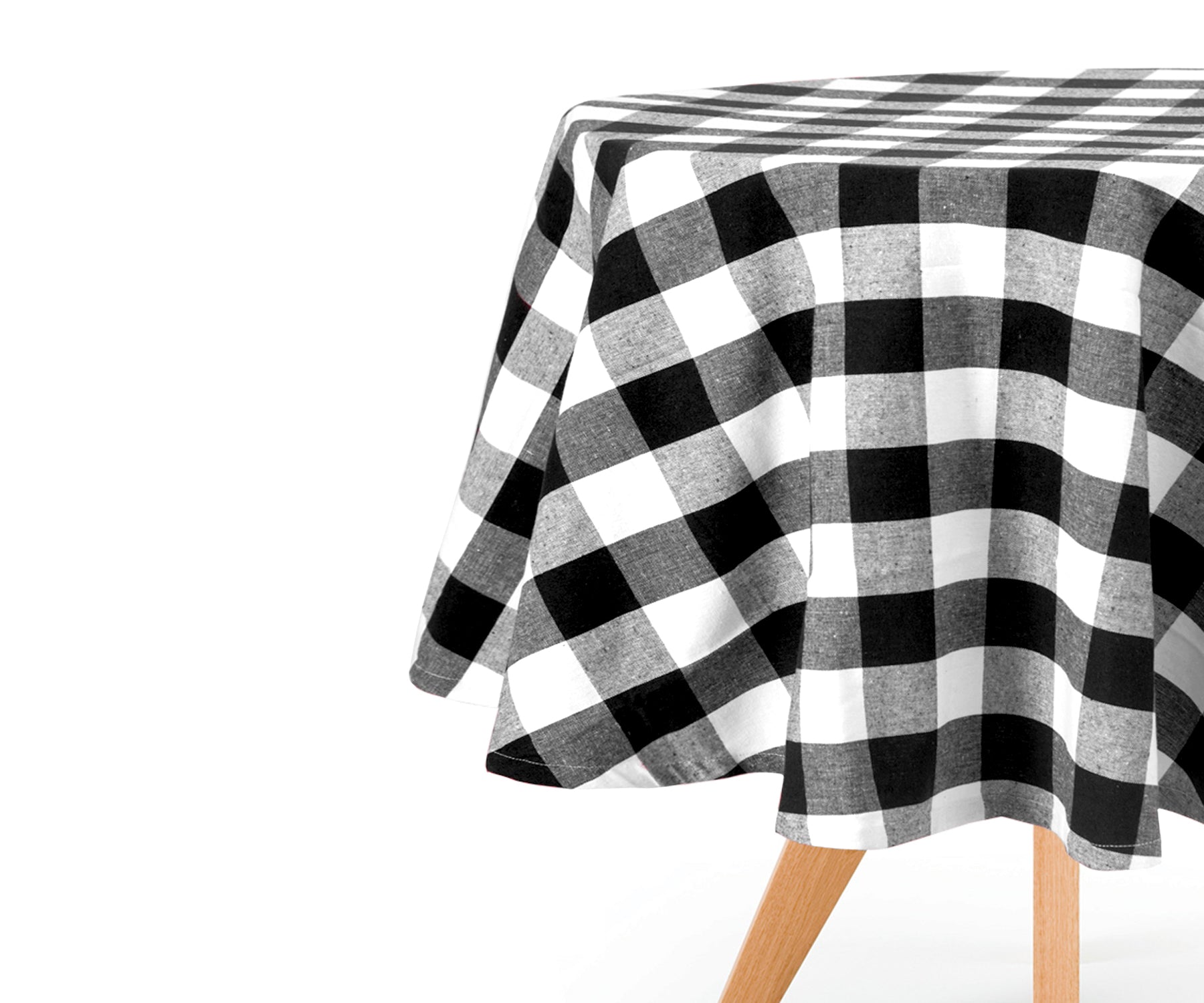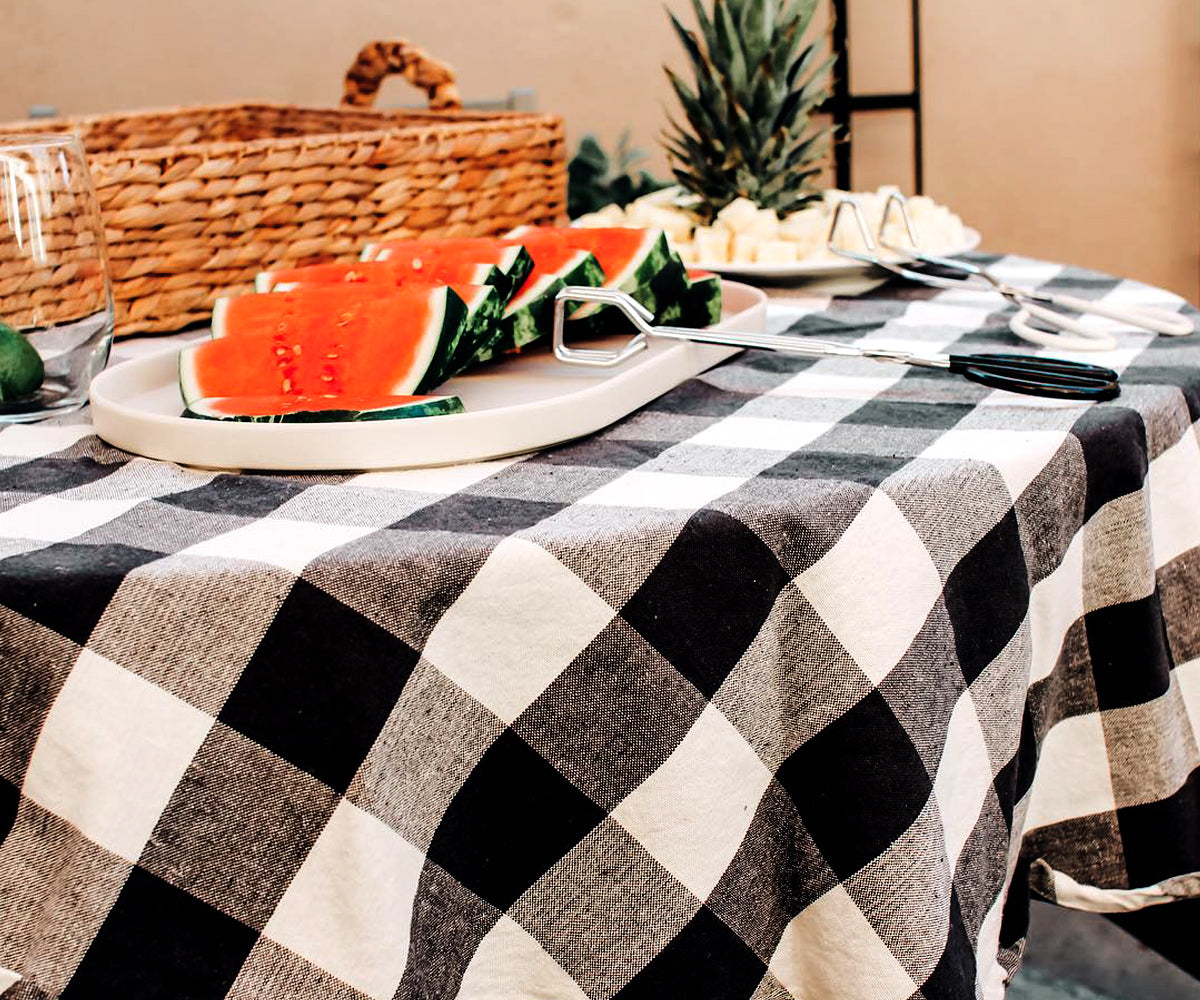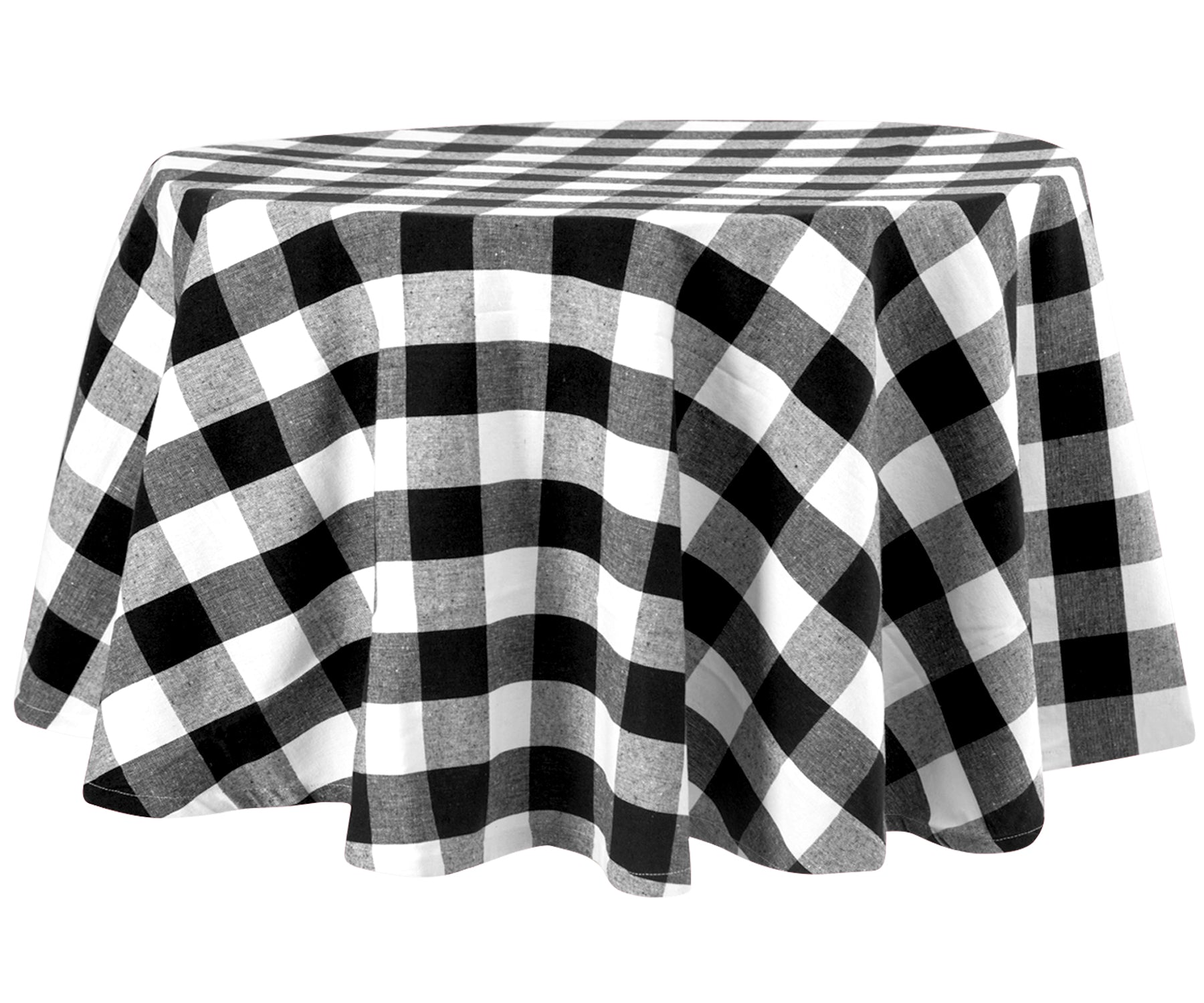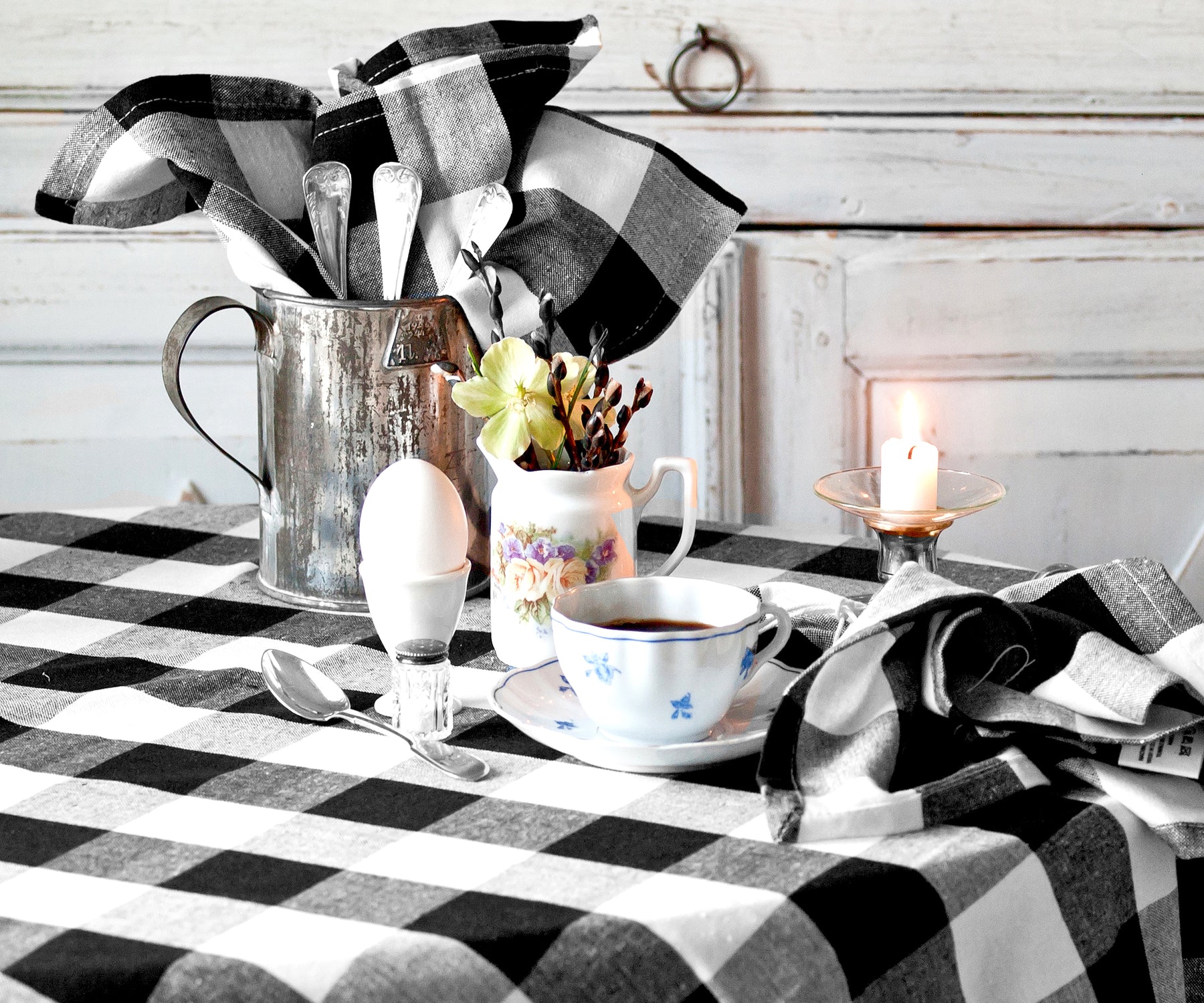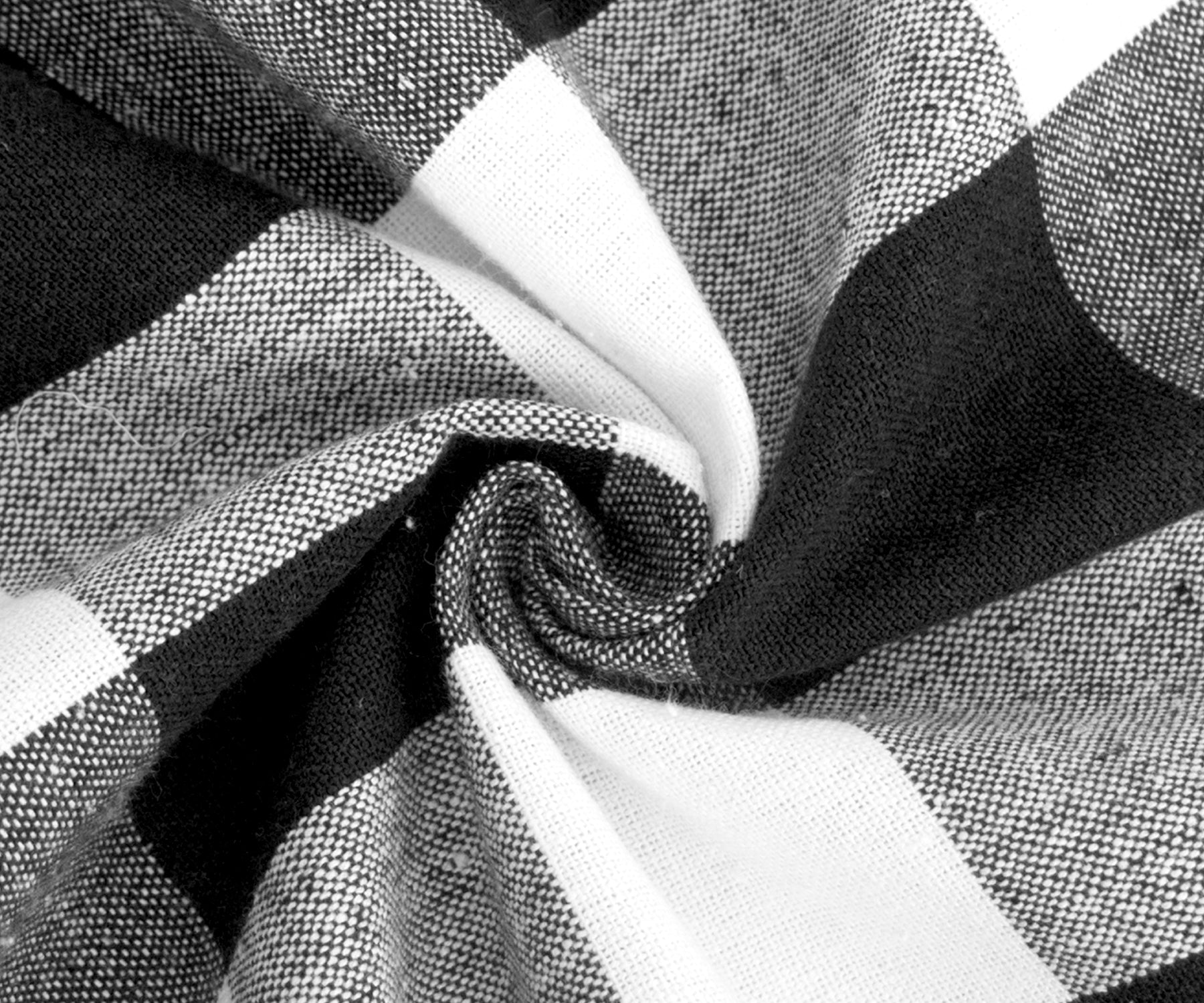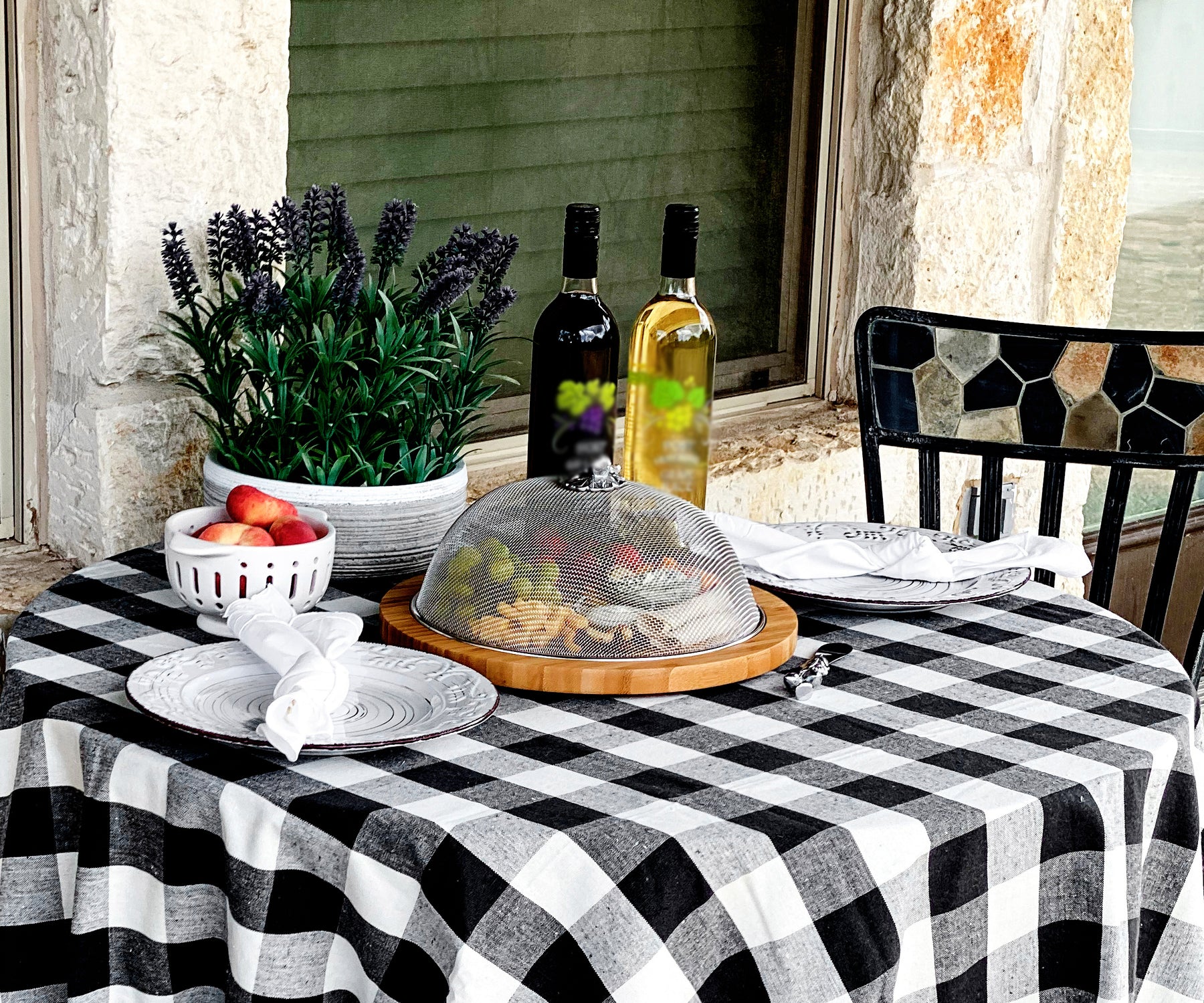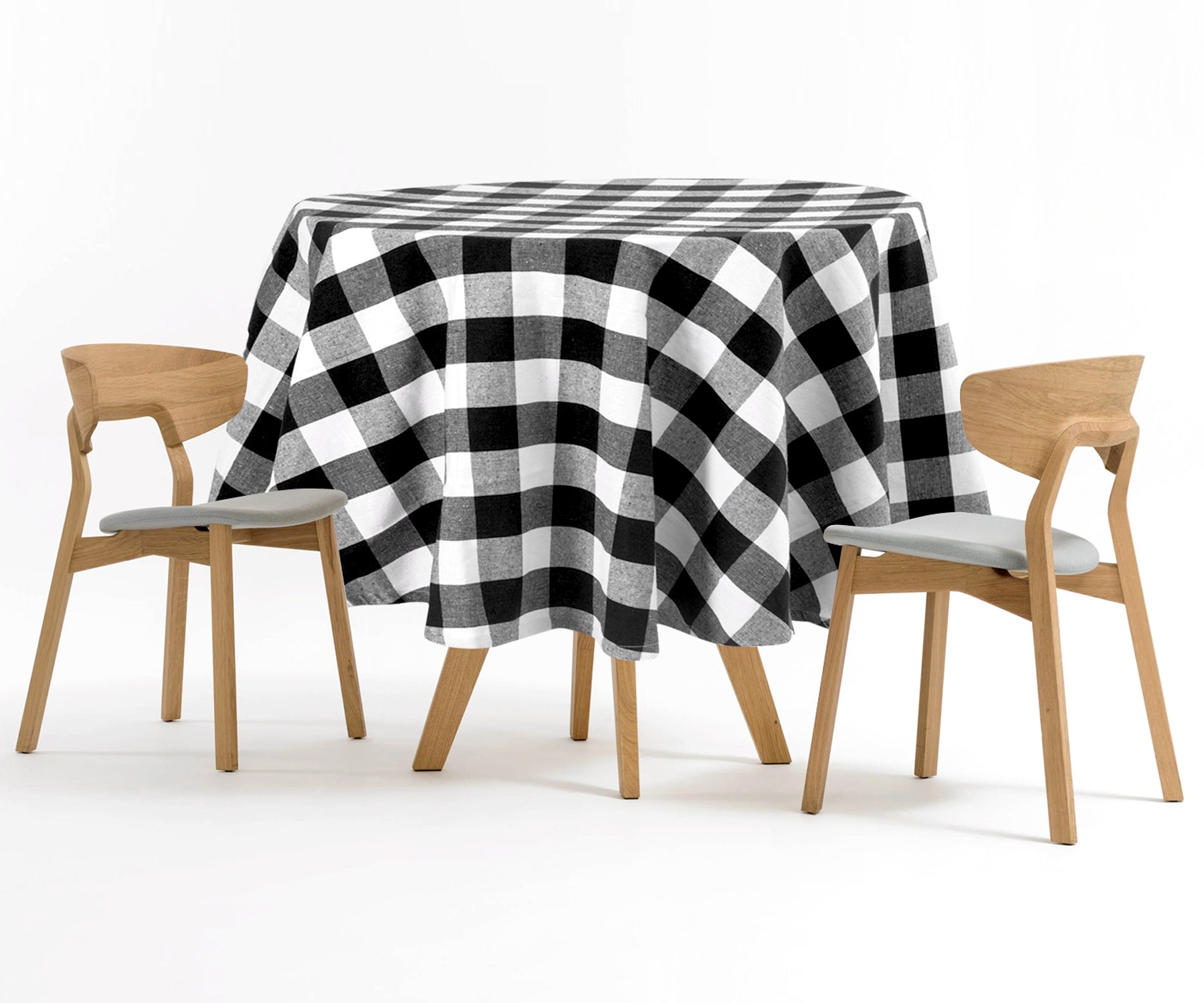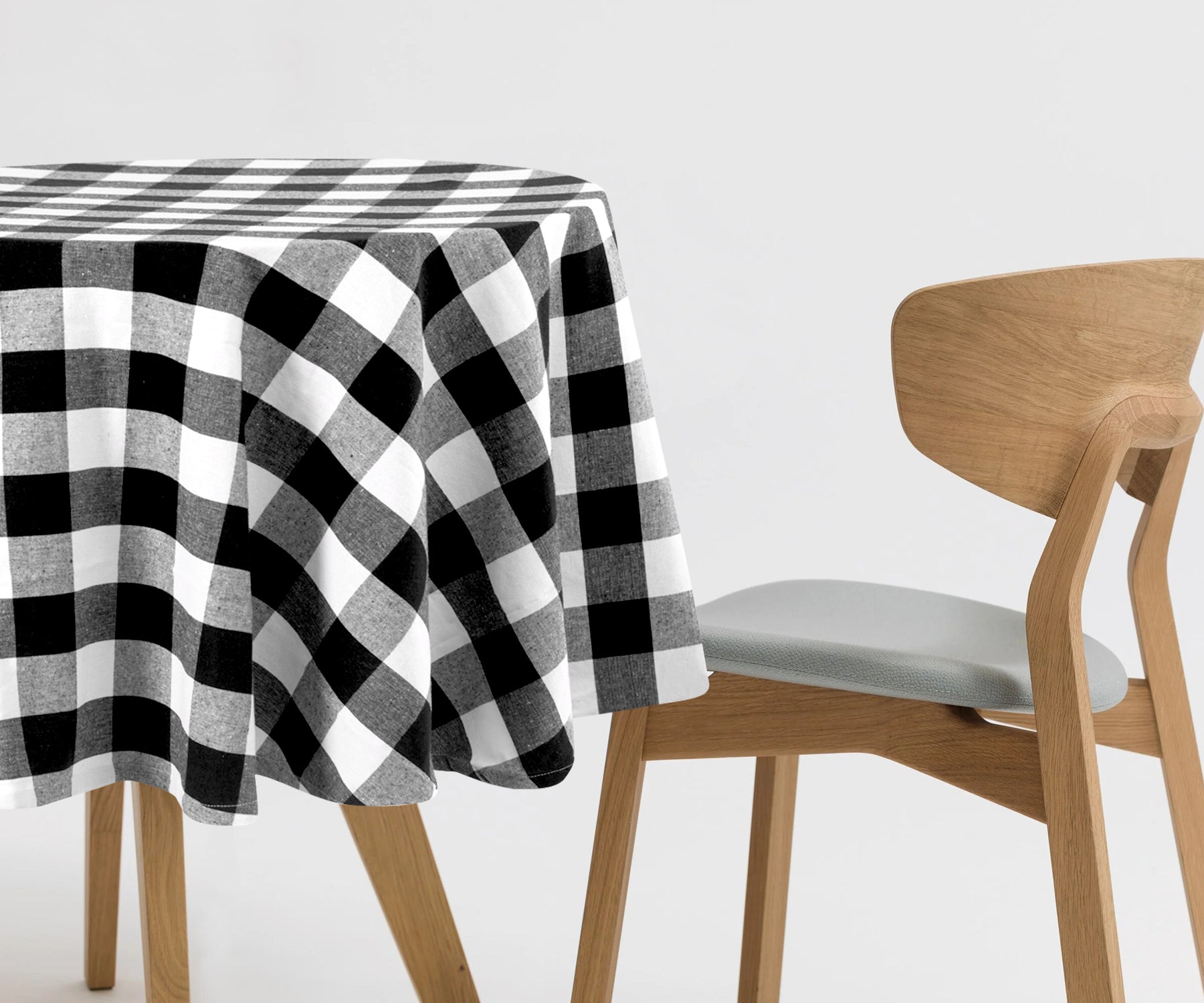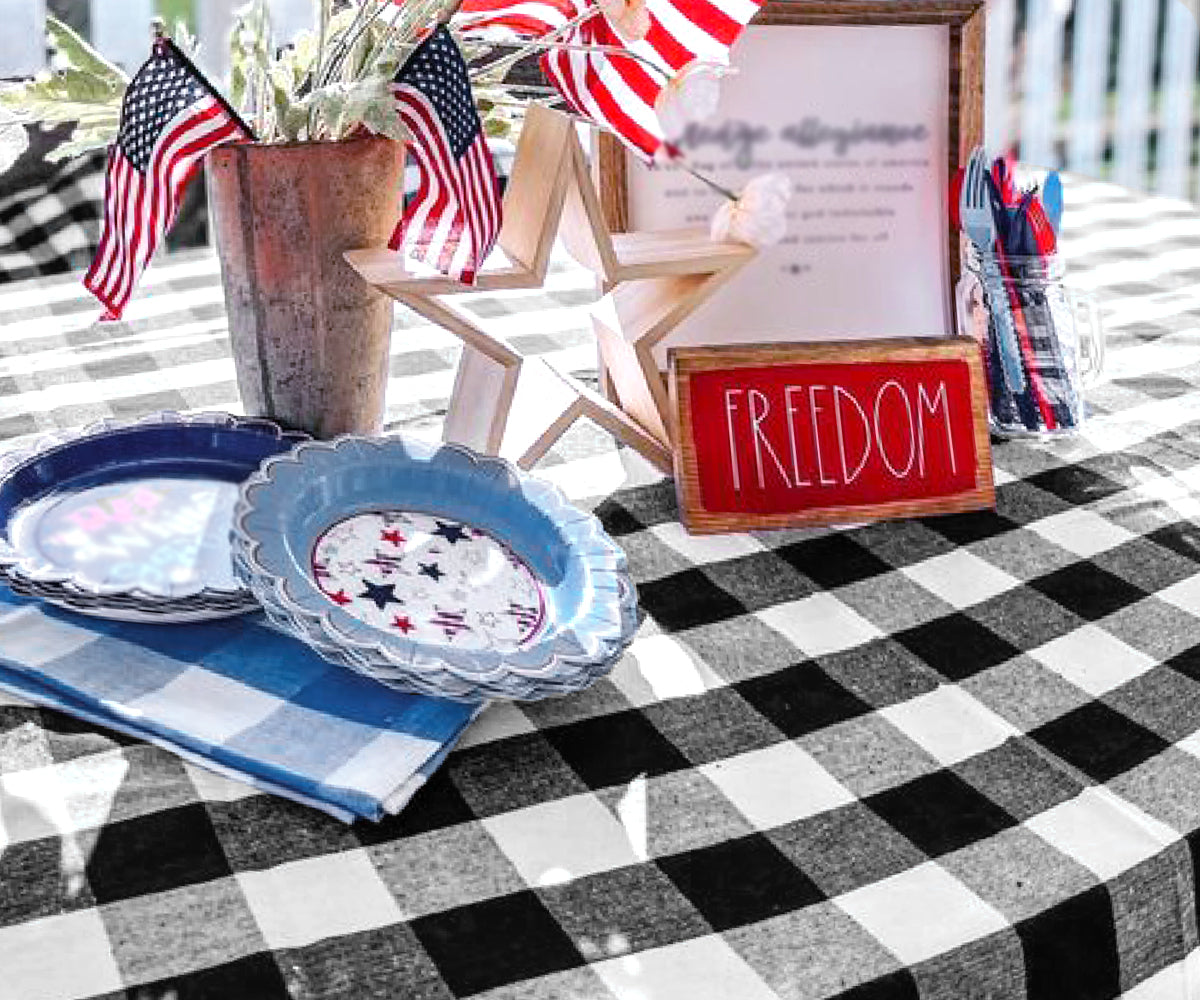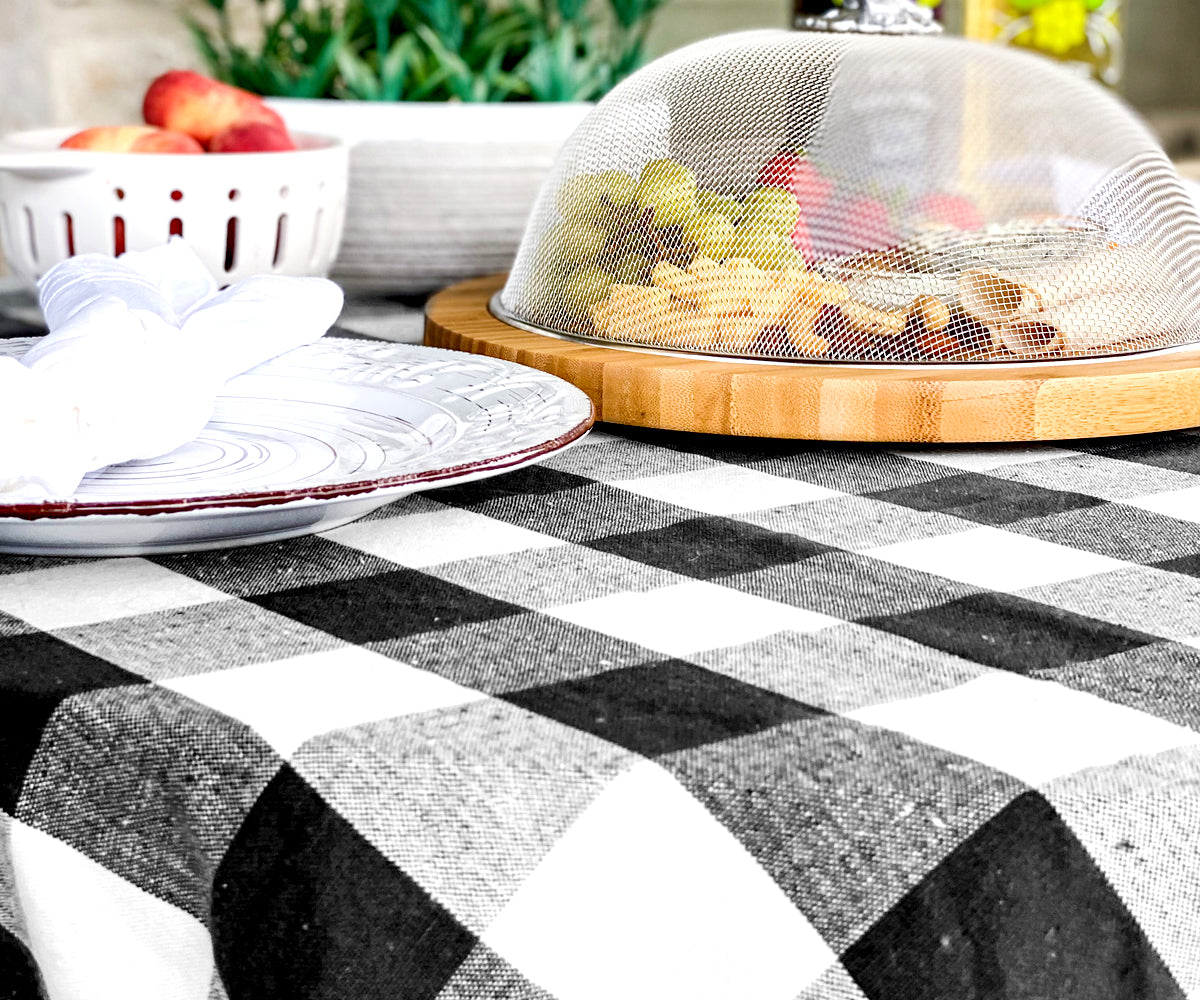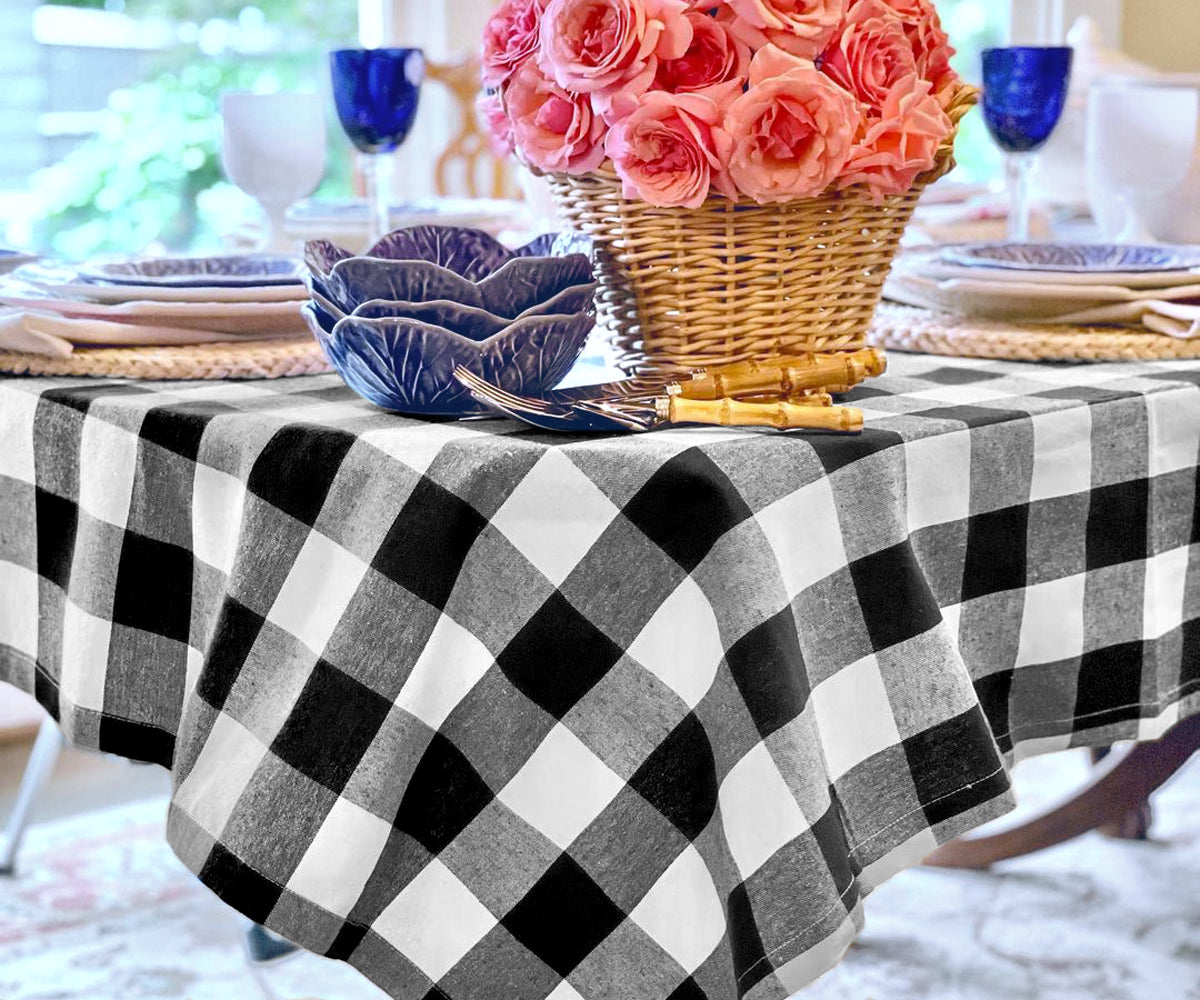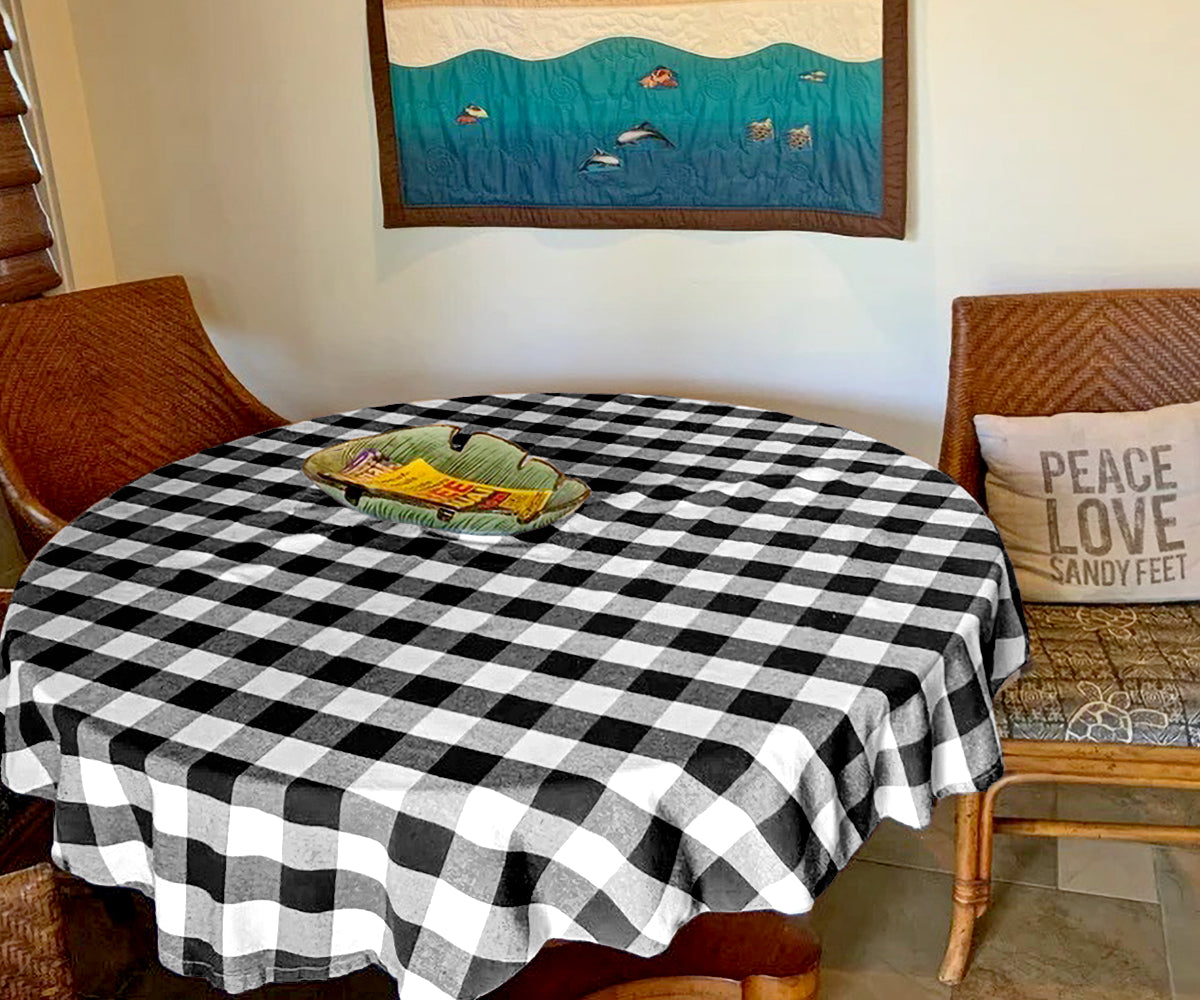 Black Round Tablecloth
Product Details
Black Tablecloth :

Our round black tablecloth is crafted from 100% cotton. This 60-inch black and white checkered tablecloth is designed to offer extended durability and withstand frequent use in your dining space.
Boasting a generous diameter of 60 inches, the black tablecloths wedding can comfortably seat 3-4 individuals.
Our

round black tablecloth

 are perfect for outdoor and indoor use. Its machine-washable, normal-water fabric ensures a worry-free dining experience; ironing is accessible if needed. Enjoy a sophisticated, eye-catching look with

cotton tablecloths

in any setting.
Add an elegant touch to your home with these

black tablecloth wedding

. Their classic 60-round tablecloth

design will impress your guests and make your dining room sparkle. Enjoy the perfect combination of beauty and functionality for your next gathering!
Dimensions & Easy Care
Dimensions
Available Colors
Black and White
Green and White
Beige and Cream
Navy and Cream
Red and White
Care and Maintenance
Machine wash at normal temperature.

Tumble dry on a gentle cycle

Iron at less than 40-degree Celsius

To avoid creases do not leave the tablecloth in the dryer for long
Shipping & Return
Shipping

Standard USPS free shipping.
Order processing time: 1 to 2 days.
Return & Refund

Merchandise must not be worn, washed, or altered.
Returns are accepted within 60 days of delivery.
For any questions contact customerservice@allcottonandlinen.com
Refunds will be processed within 1-2 business days.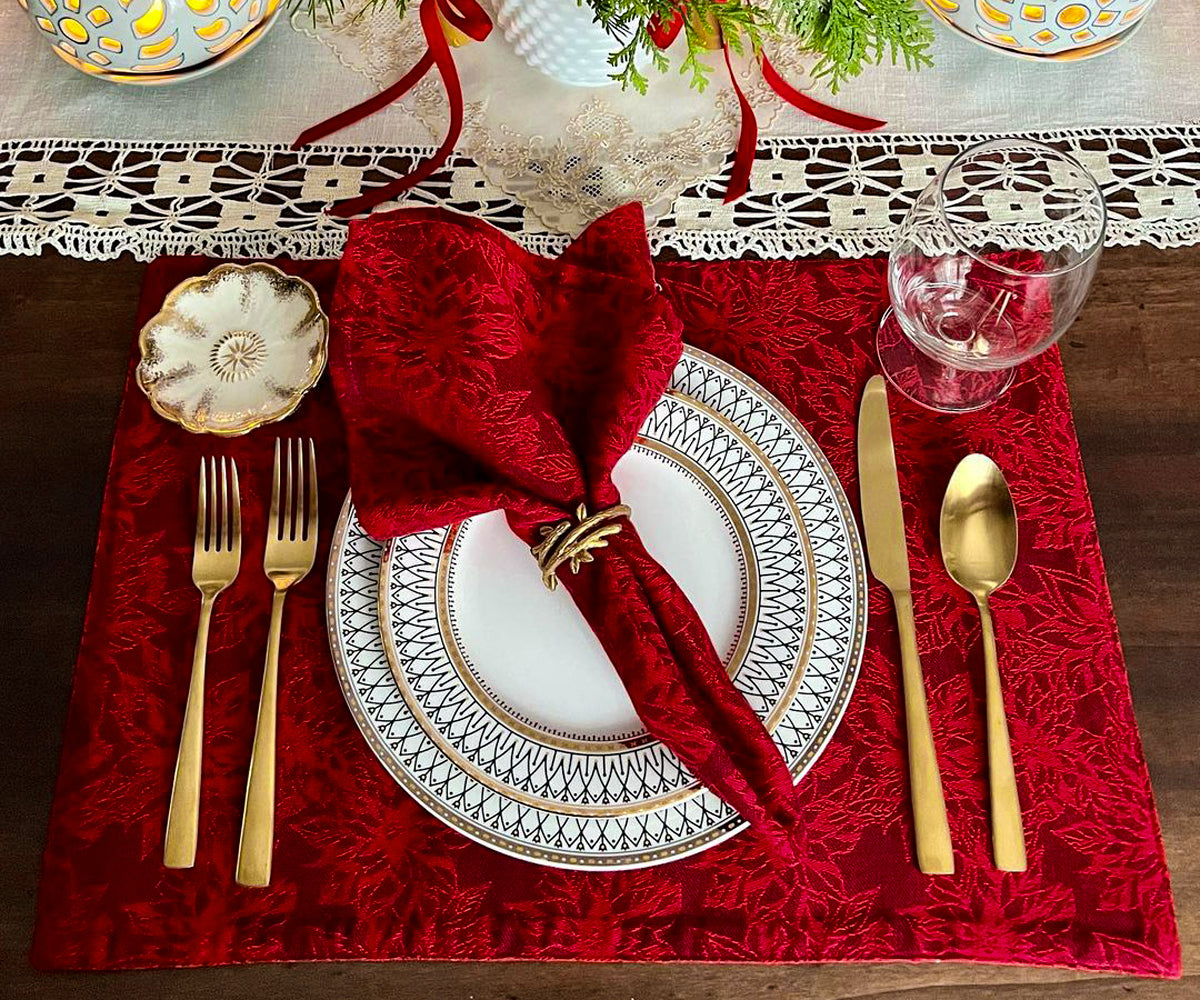 Cloth Placemats
Dining Table Placemats elevate table settings with their decorative charm, adding a layer of protection while enhancing the overall visual appeal for a stylish dining experience.
Uses of Cloth Placemats
Cotton placemats add a touch of style and sophistication to table settings, protecting the dining surface while enhancing the overall aesthetic appeal. They offer a versatile option for everyday meals and special occasions, creating a polished and inviting dining experience.

Frequently Asked Questions
Yes, our festive tablecloths are designed to add a touch of celebration to your special events and gatherings.
Absolutely; the festive tablecloths are versatile and perfect for enhancing the ambiance of both indoor and outdoor celebrations.
While designed for festive occasions, the versatile patterns suit various seasons and celebrations.
Some designs, such as stripes, checks, and prints, feature a subtle sheen for added elegance, enhancing the festive and celebratory atmosphere.
Yes, cotton tablecloths come in various patterns, bold borders and vibrant hues each offering a unique texture and visual appeal.