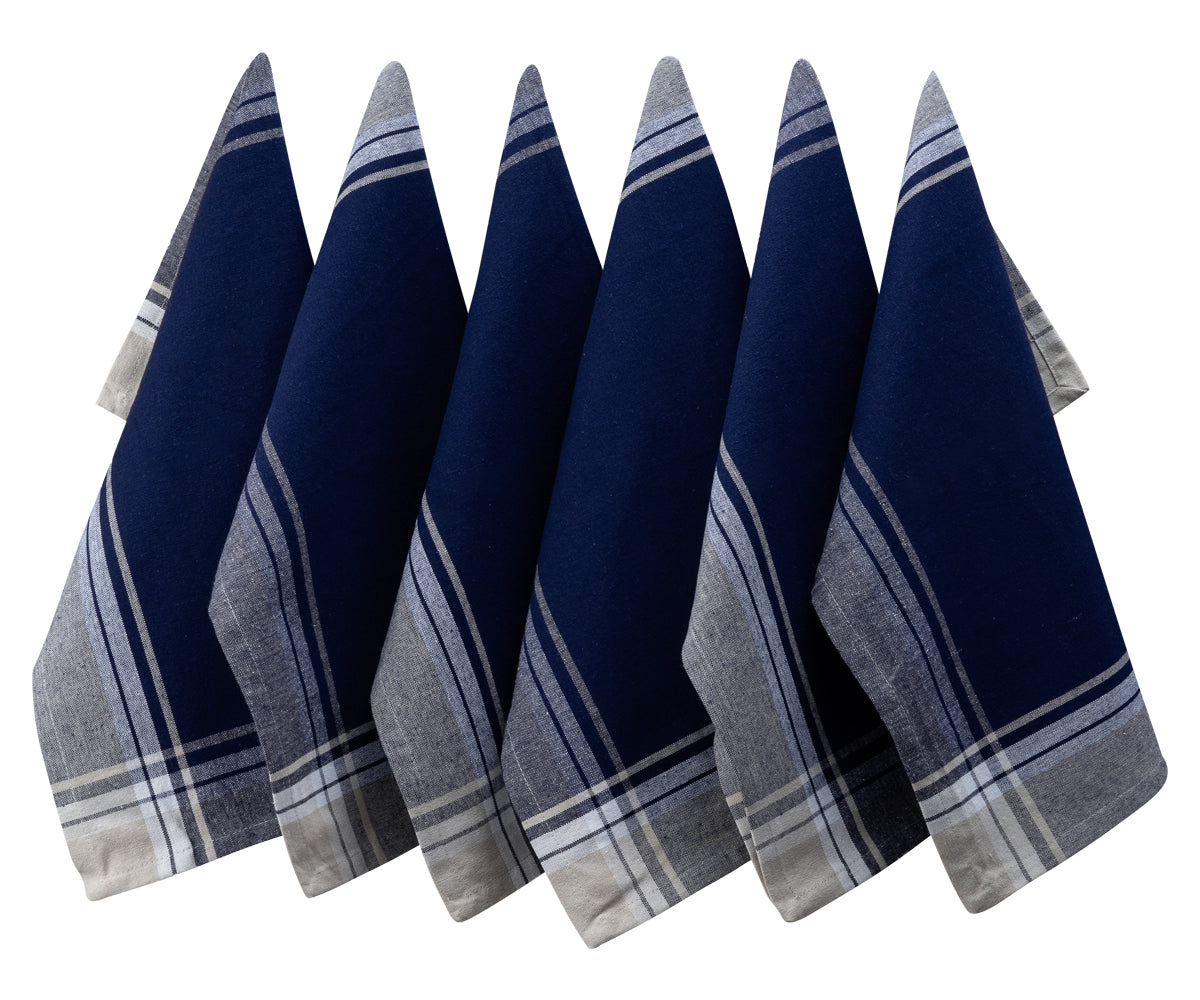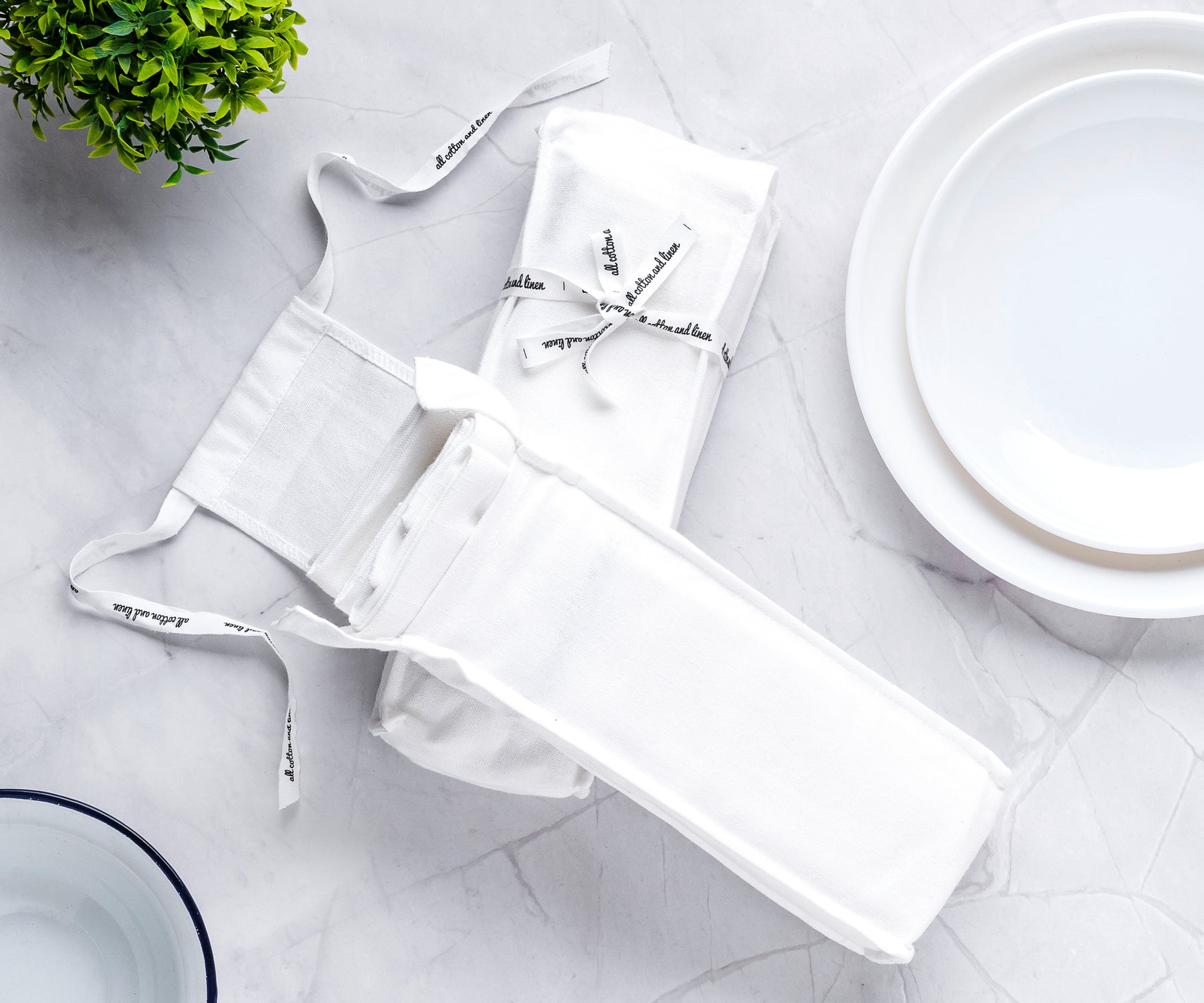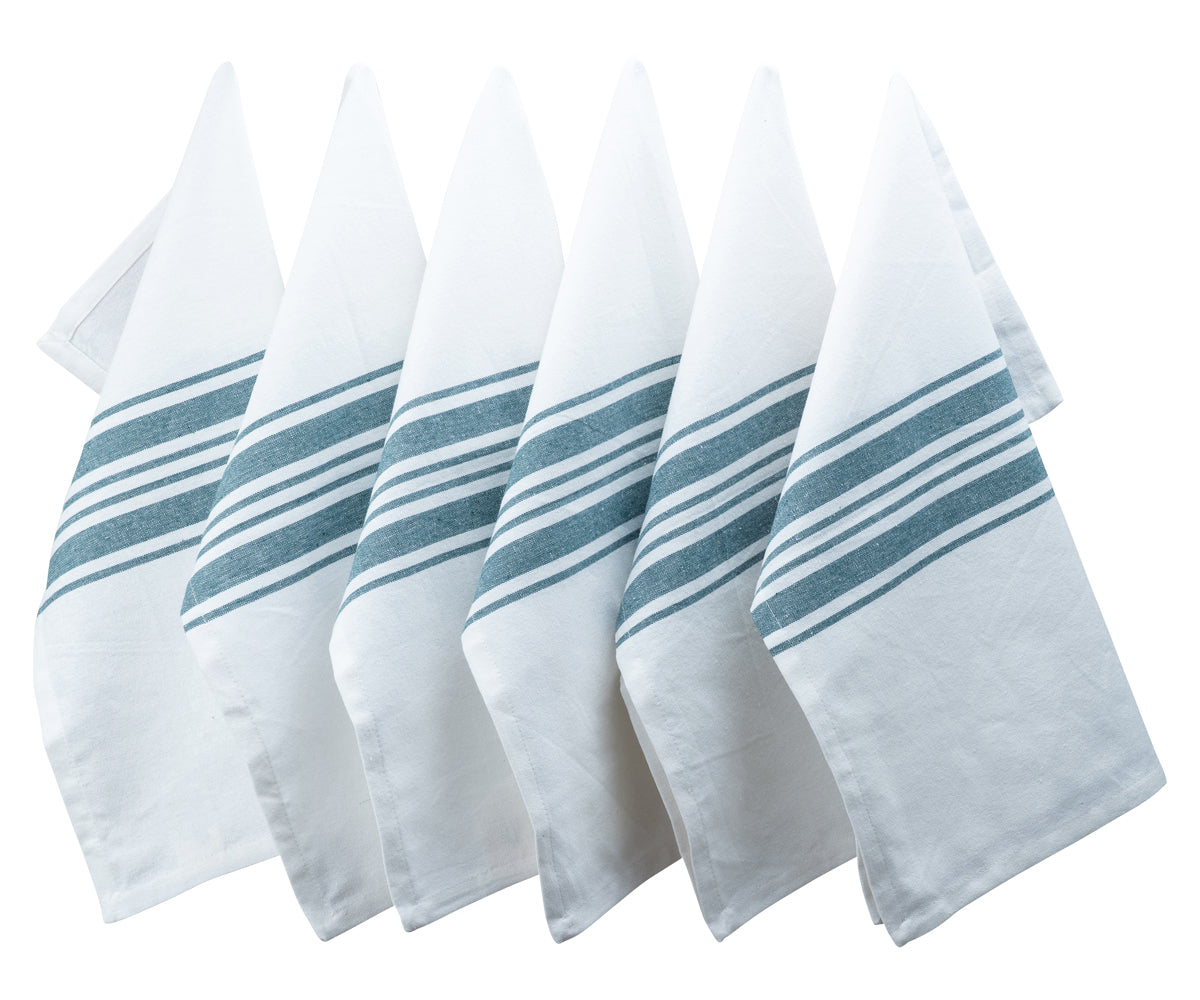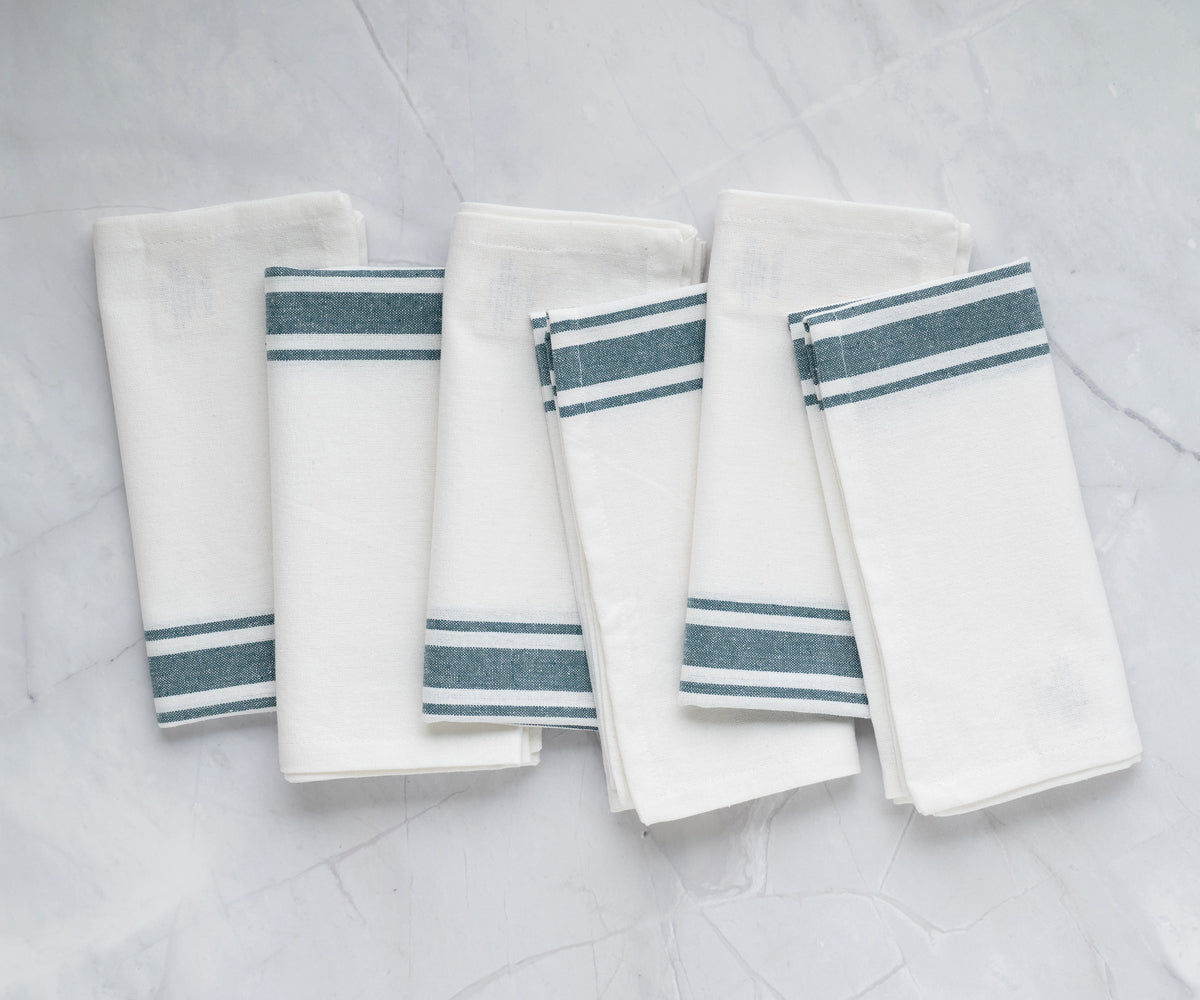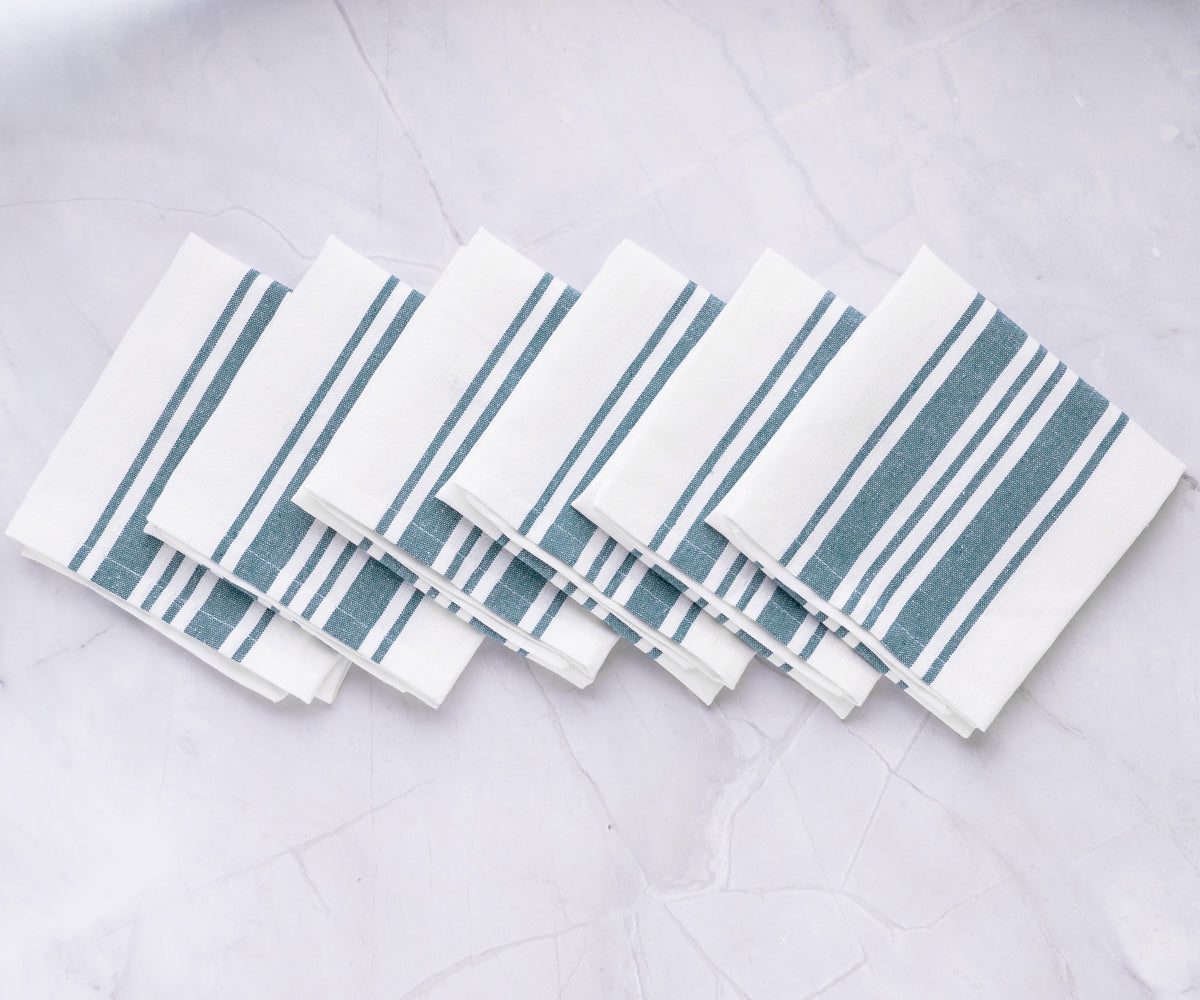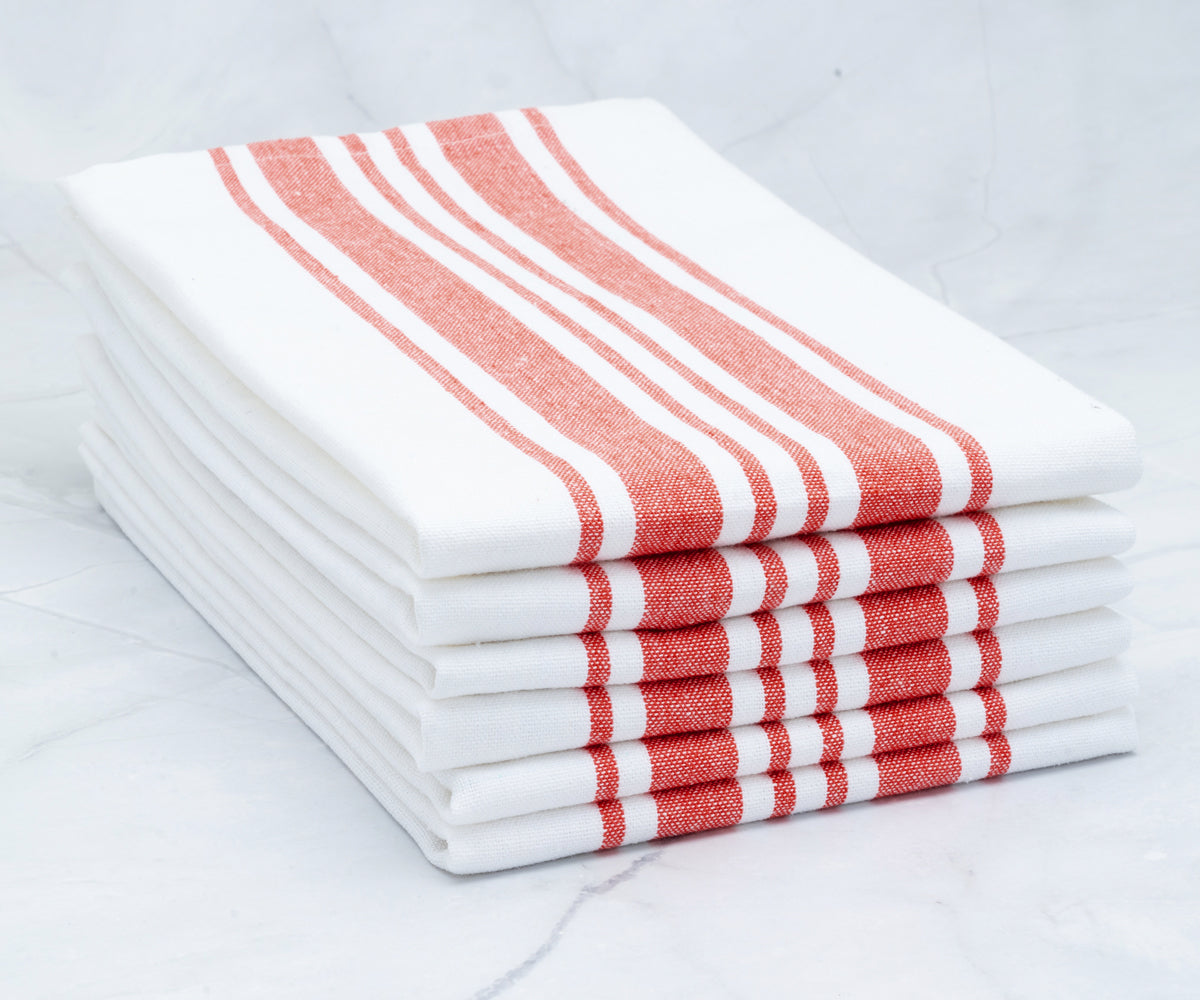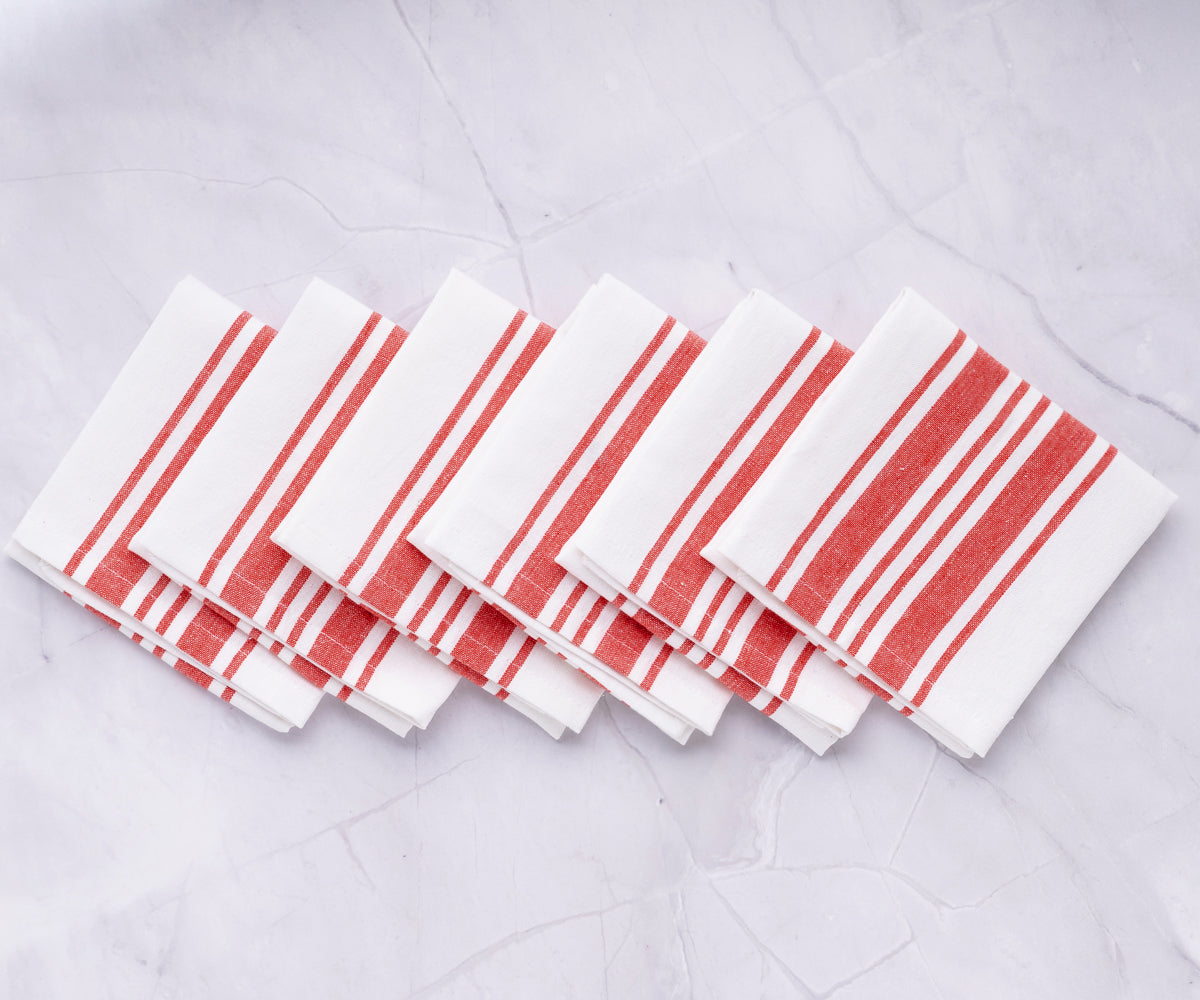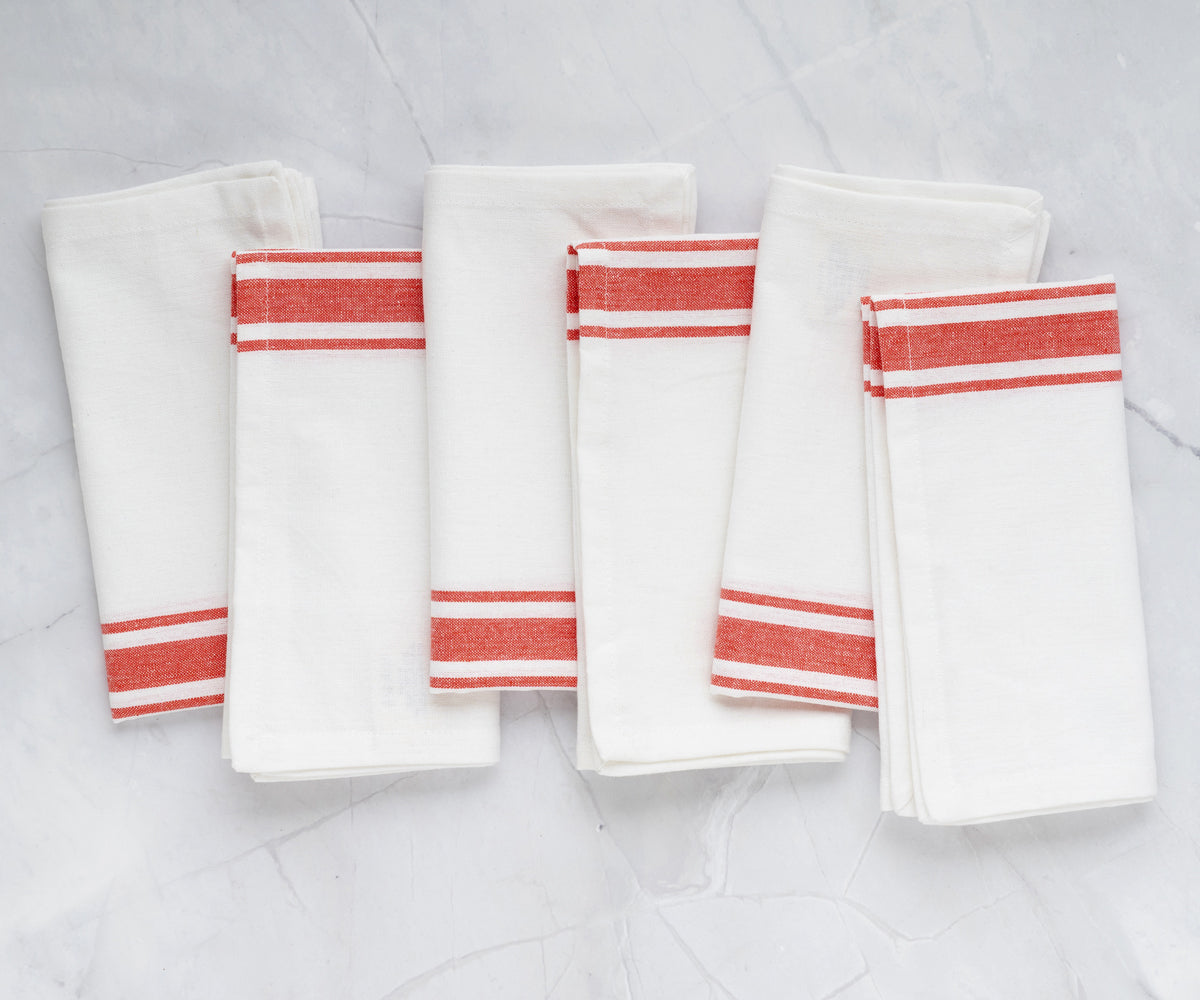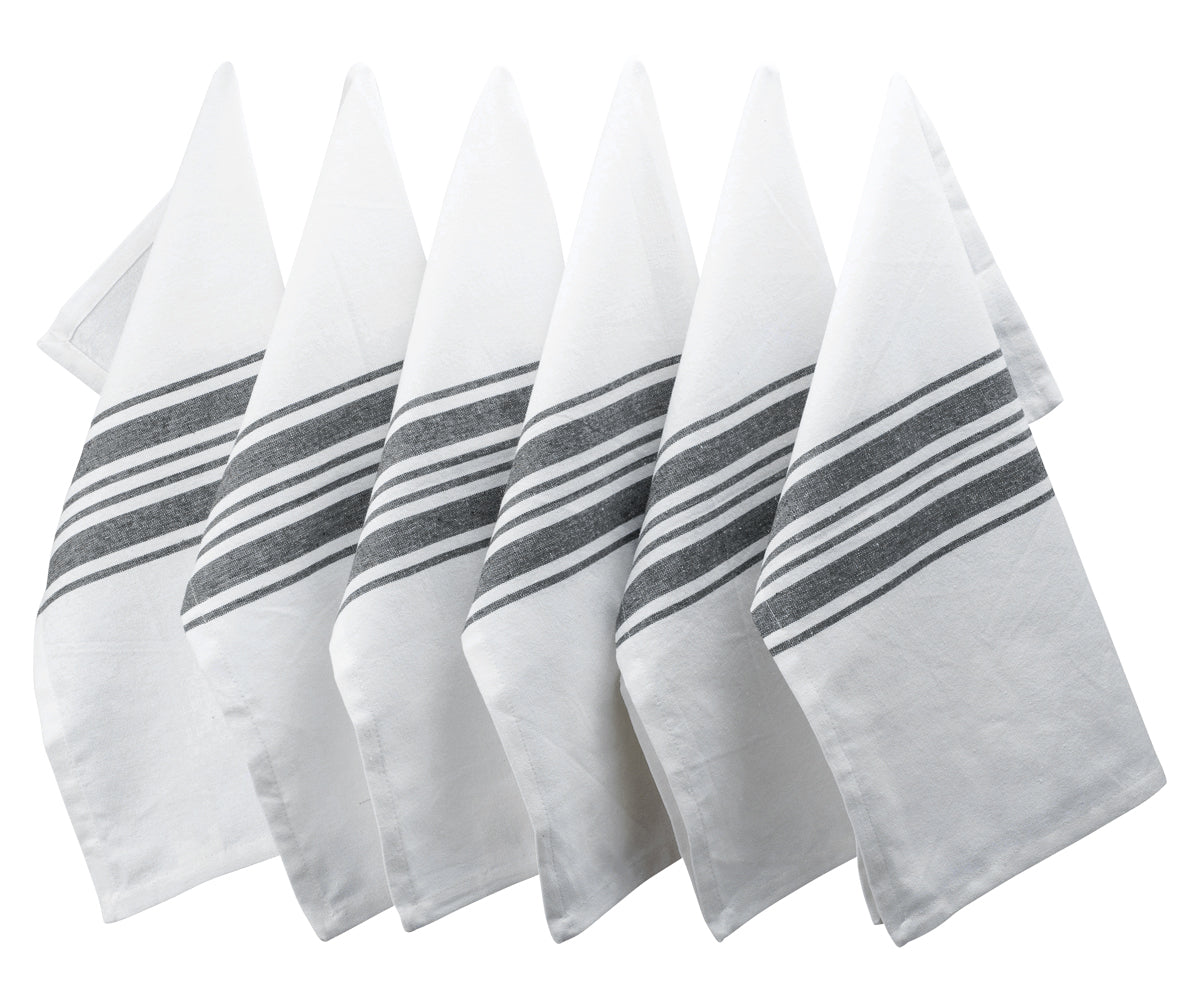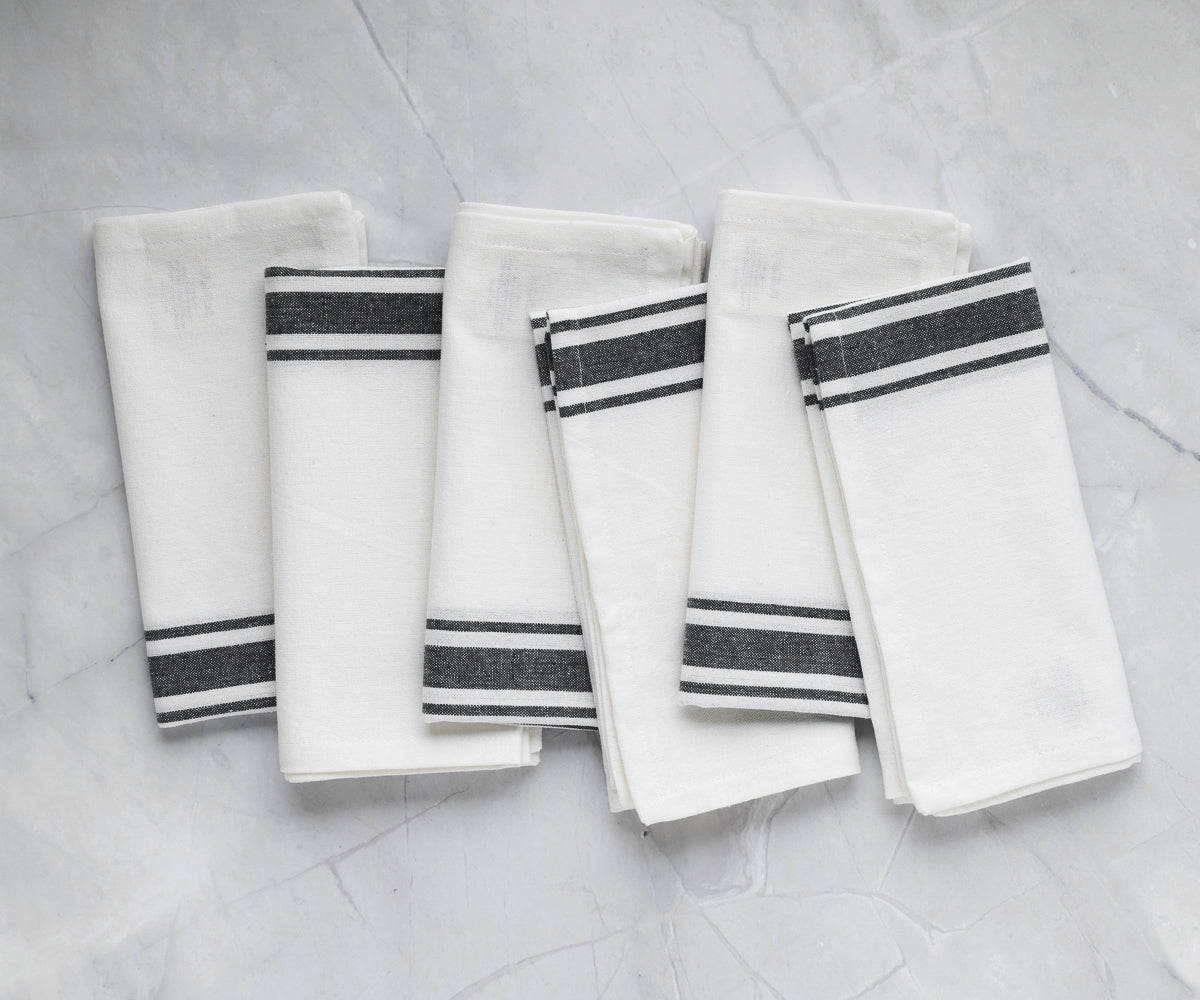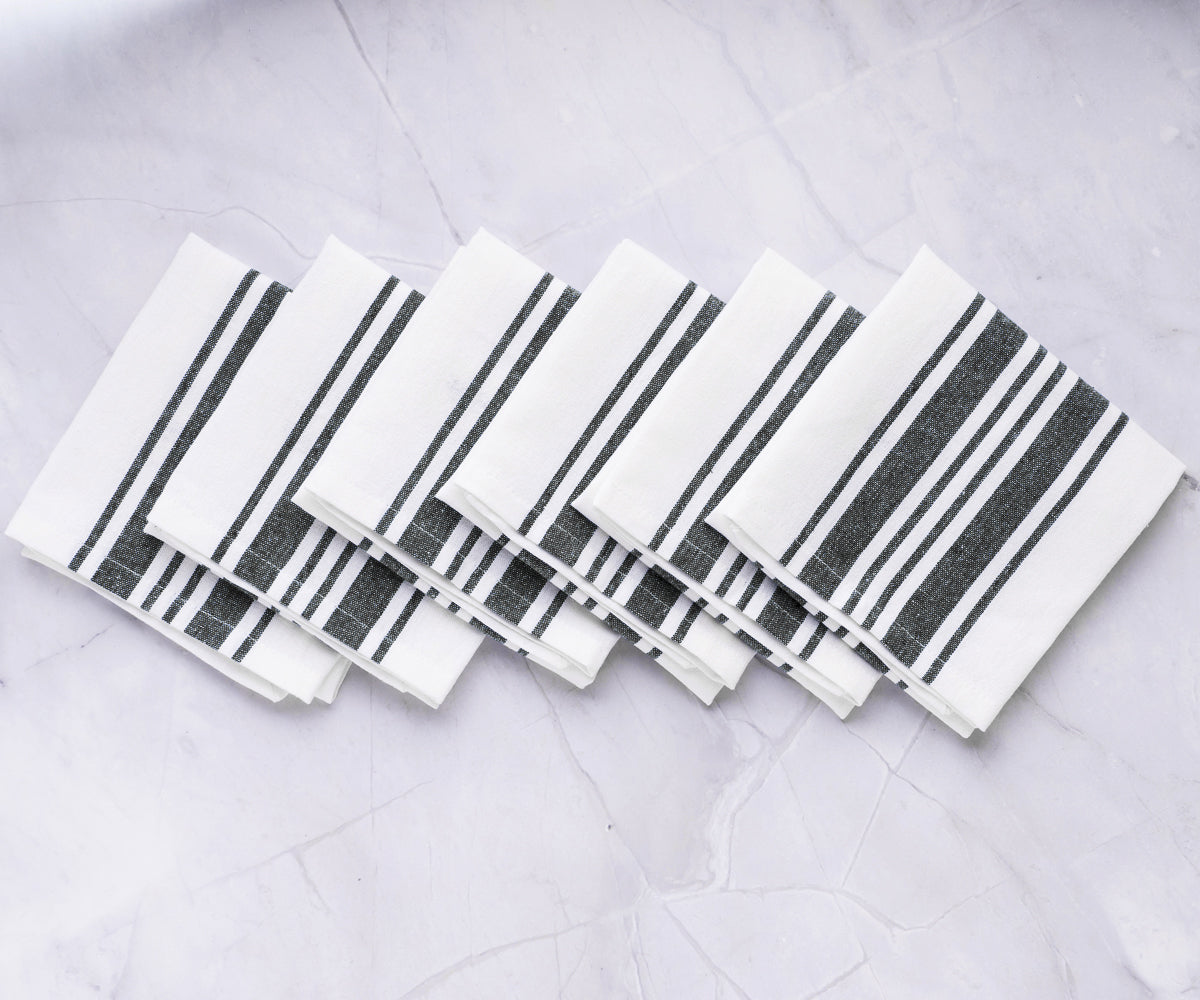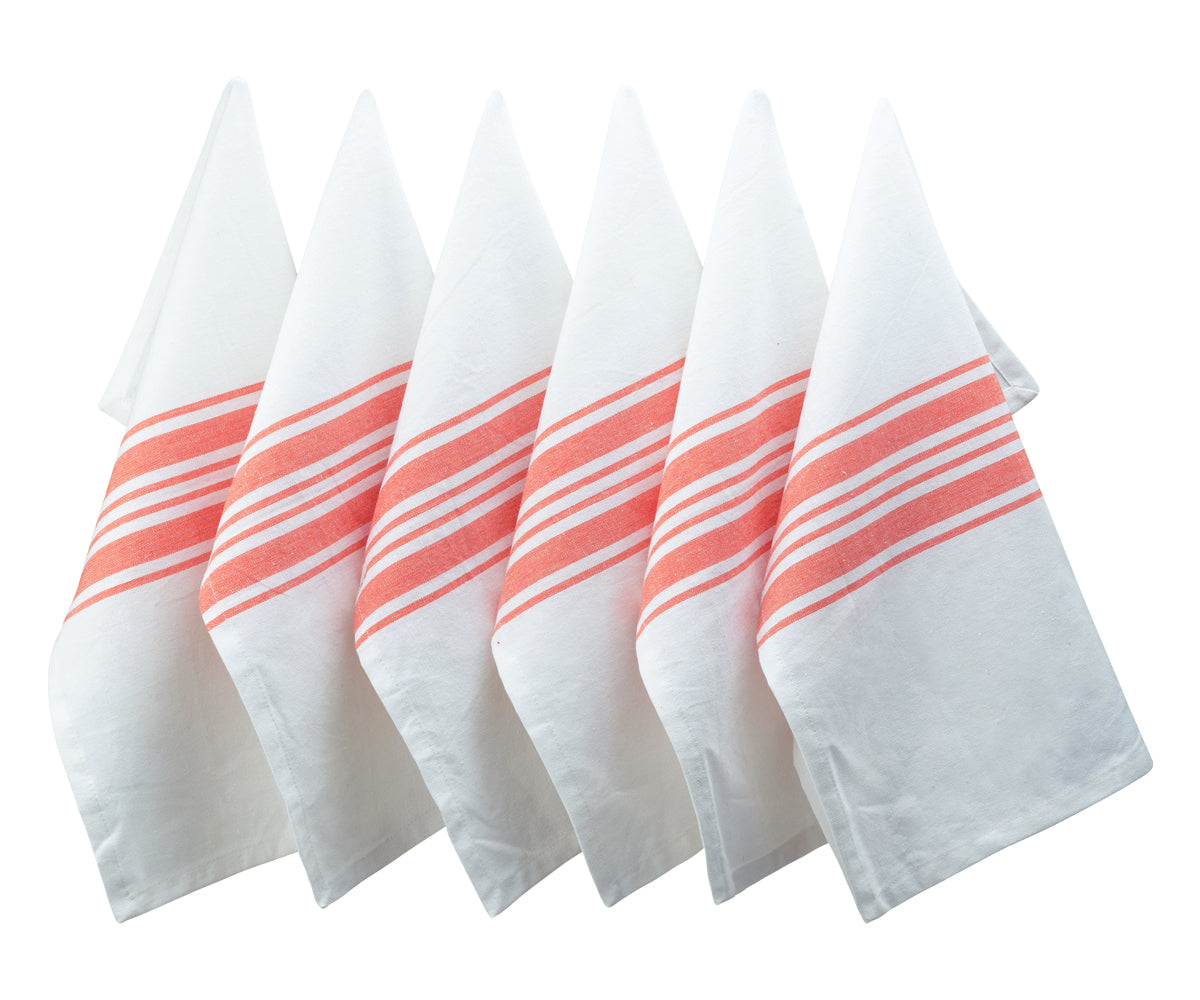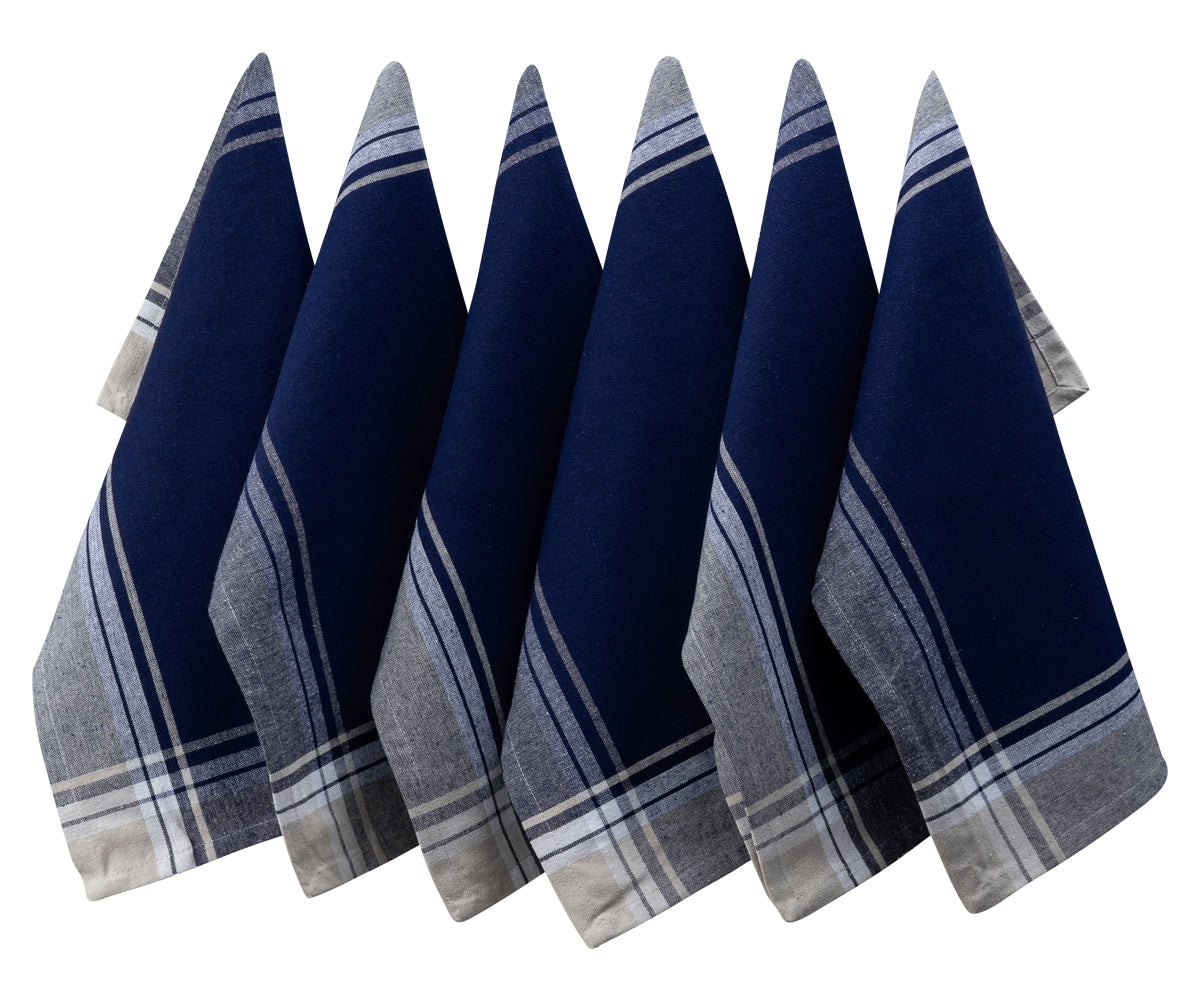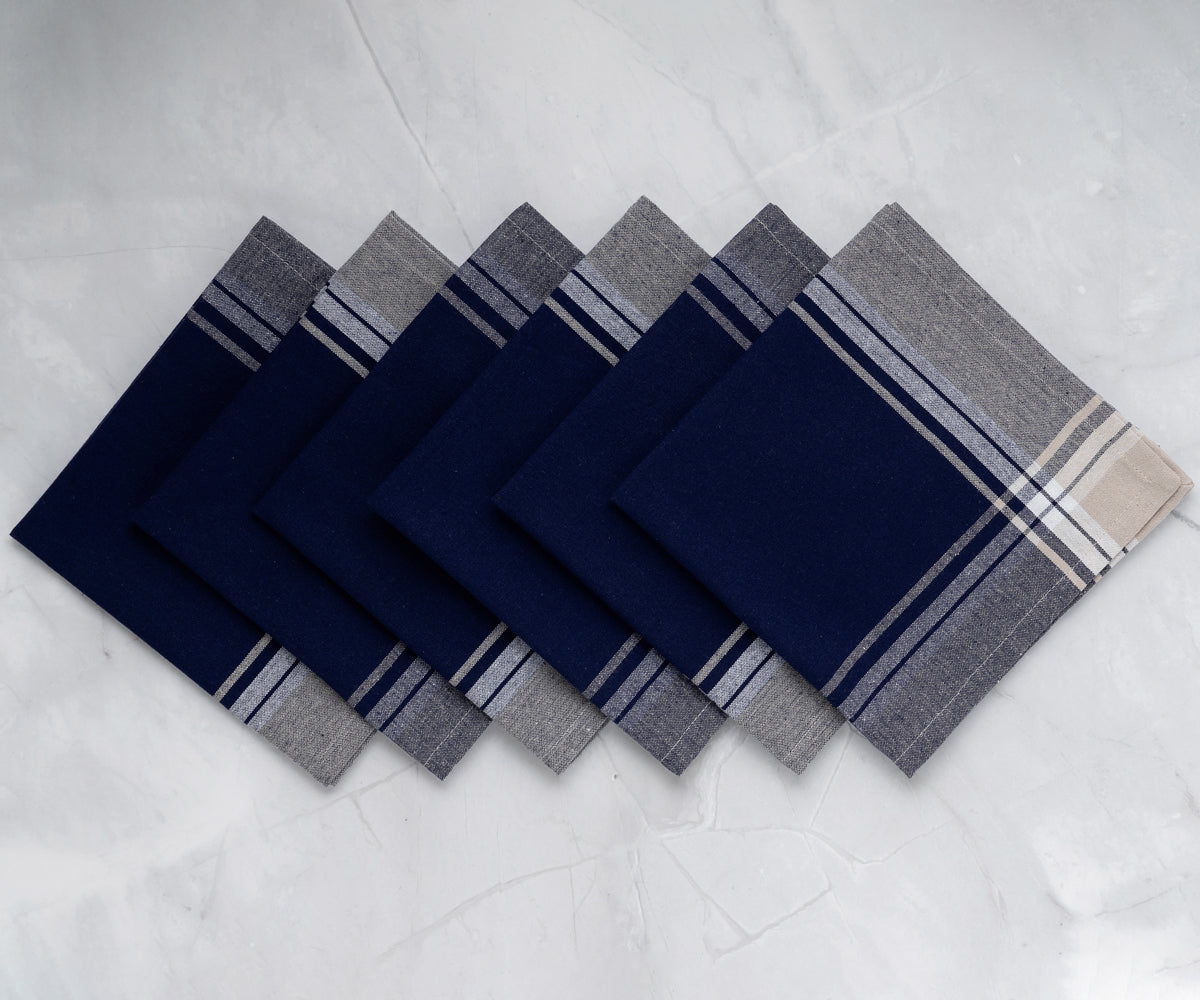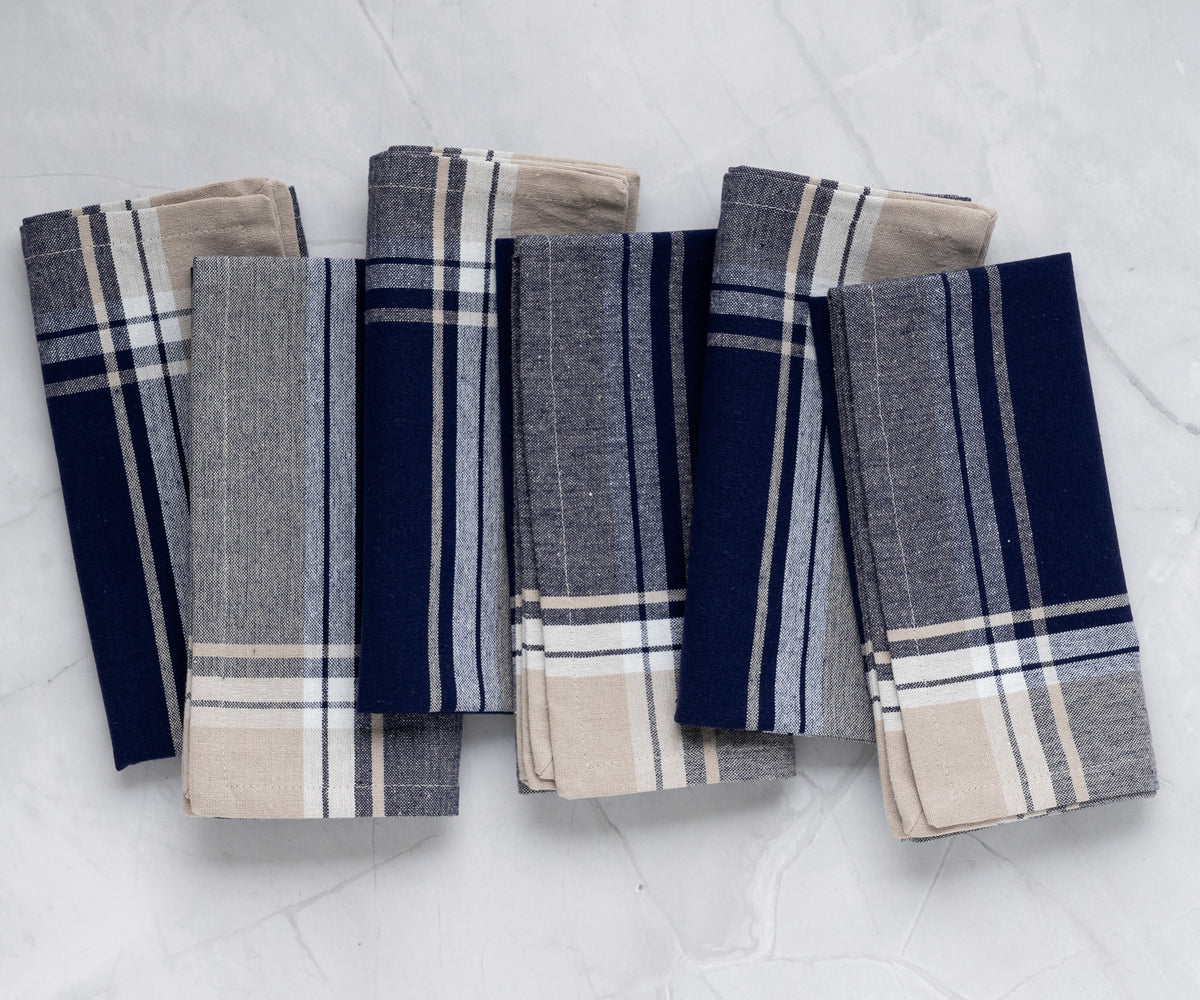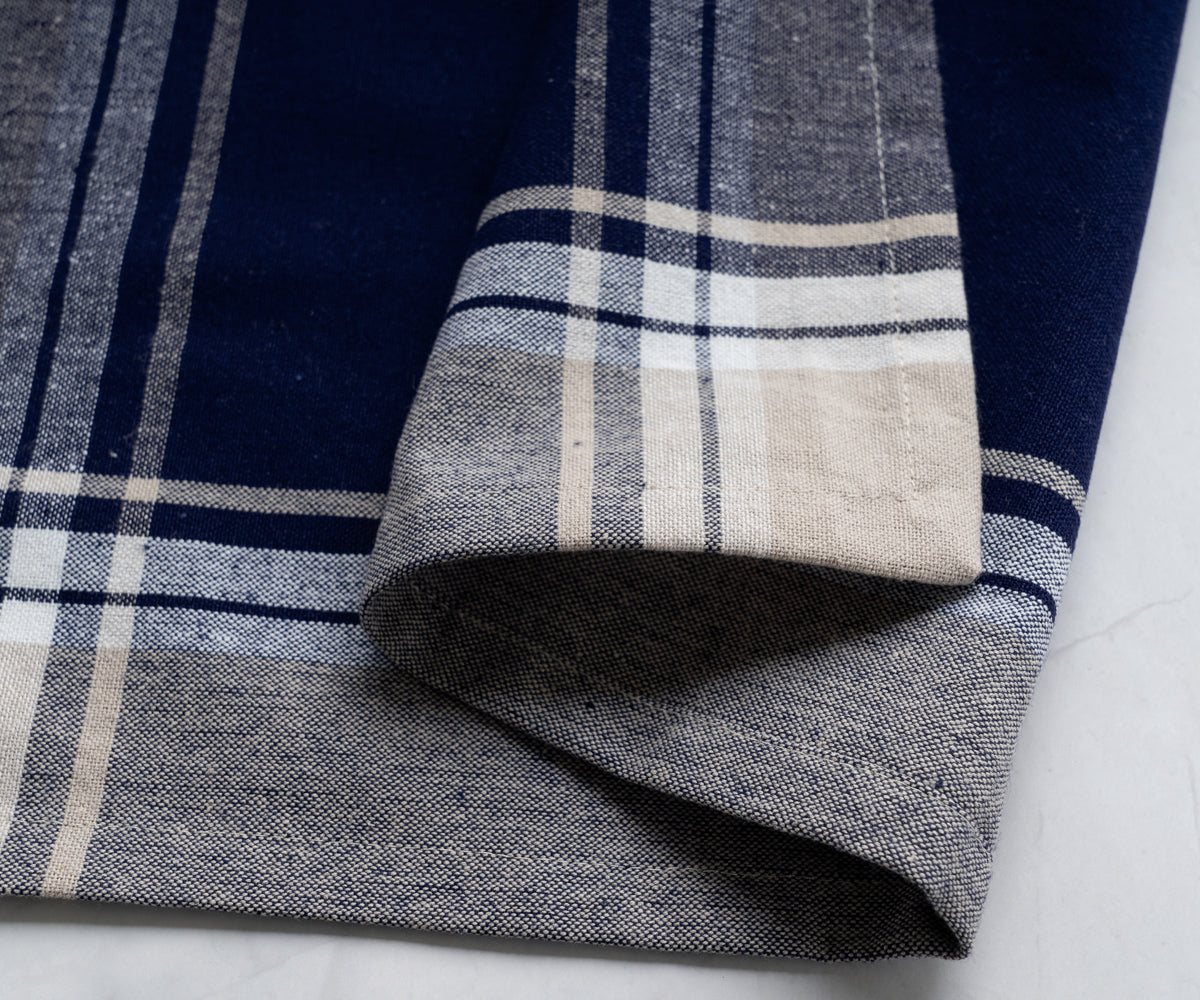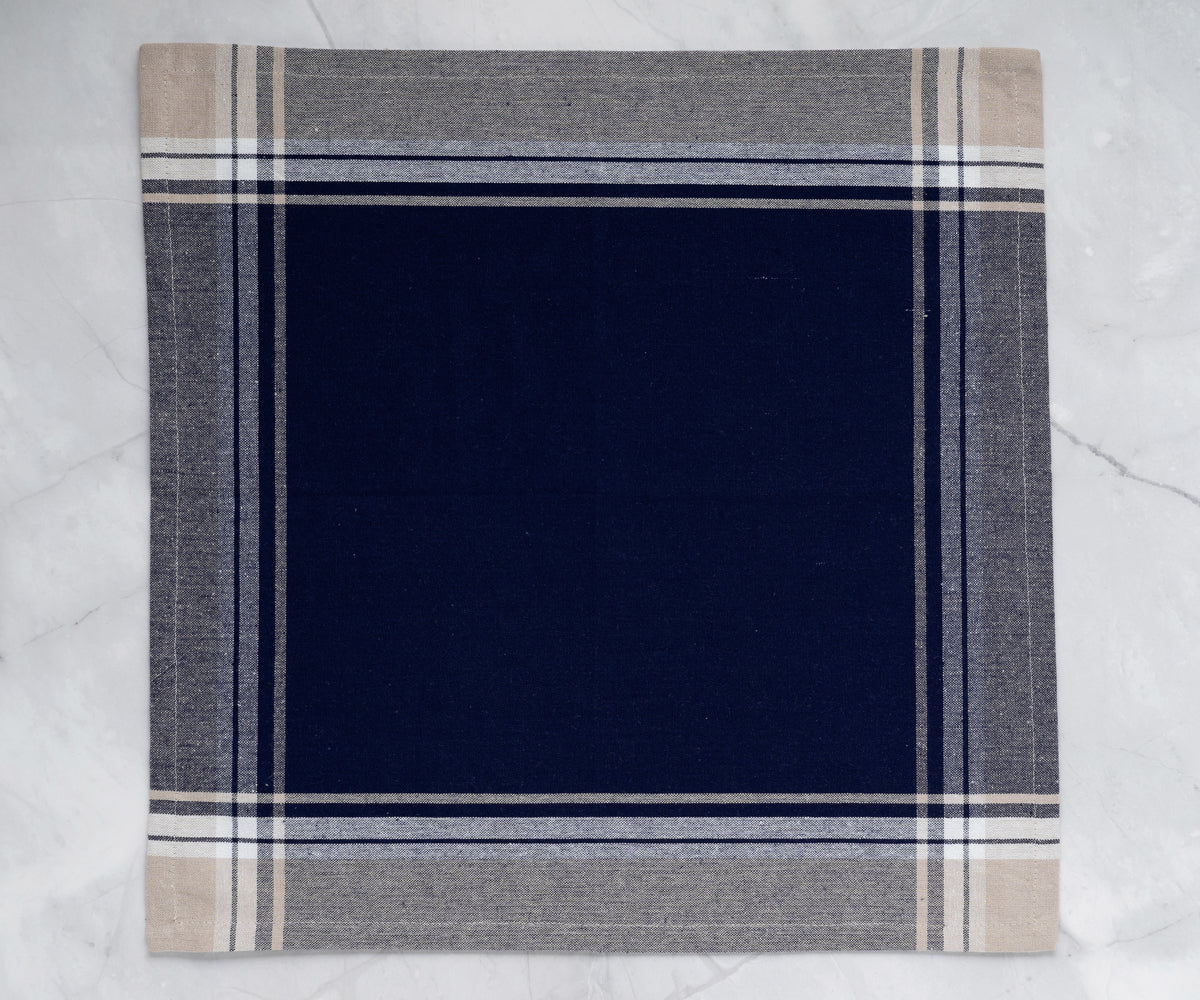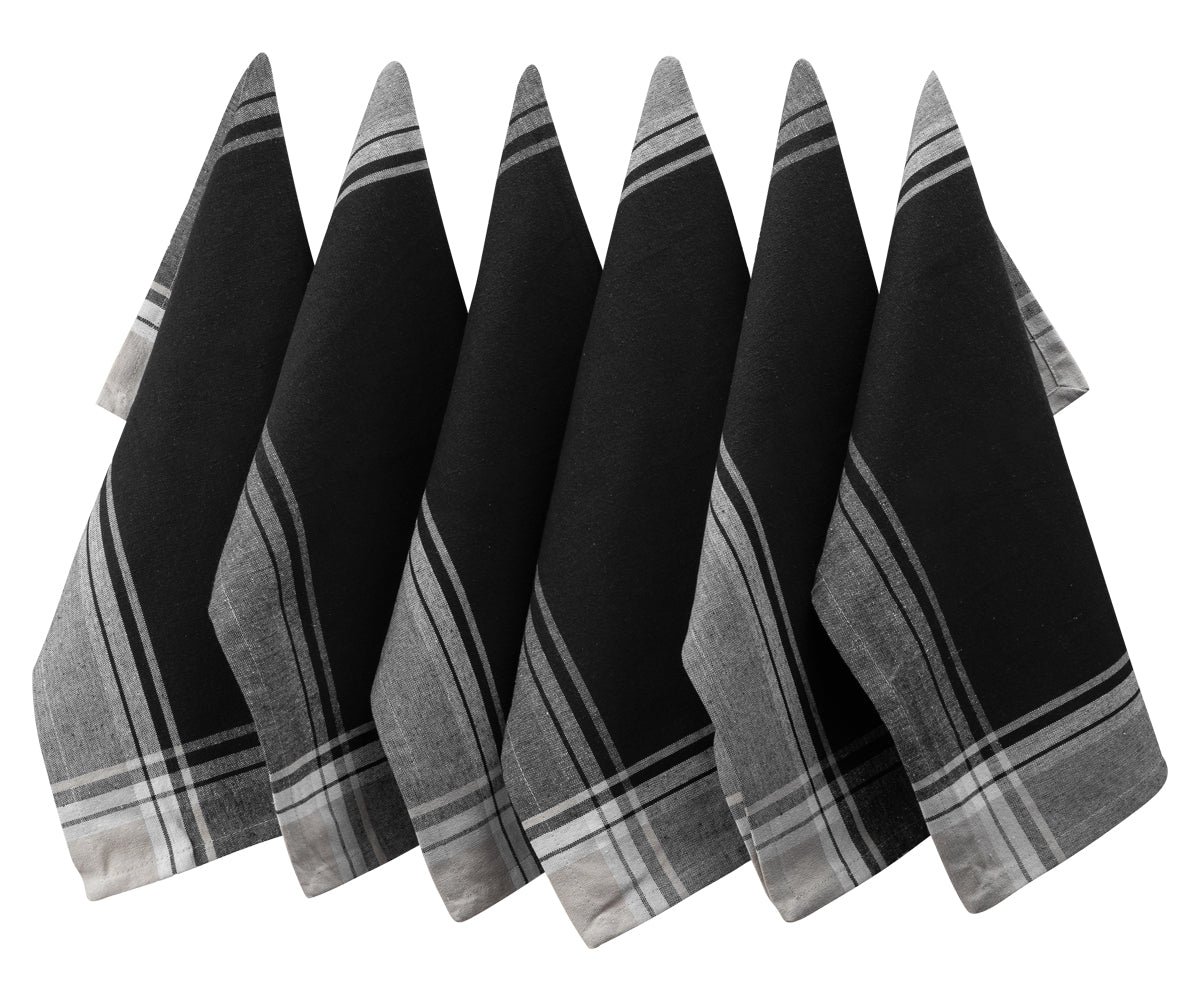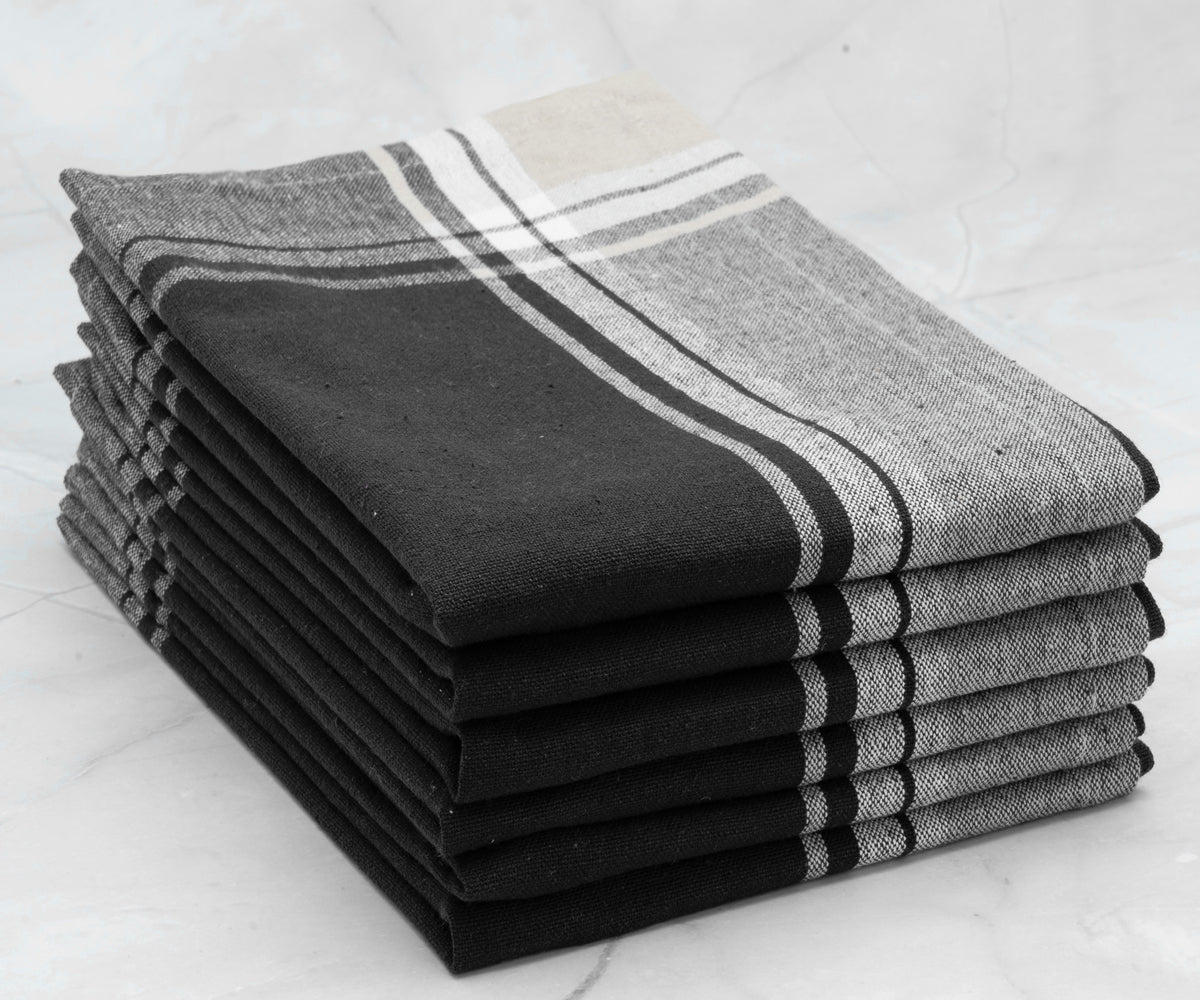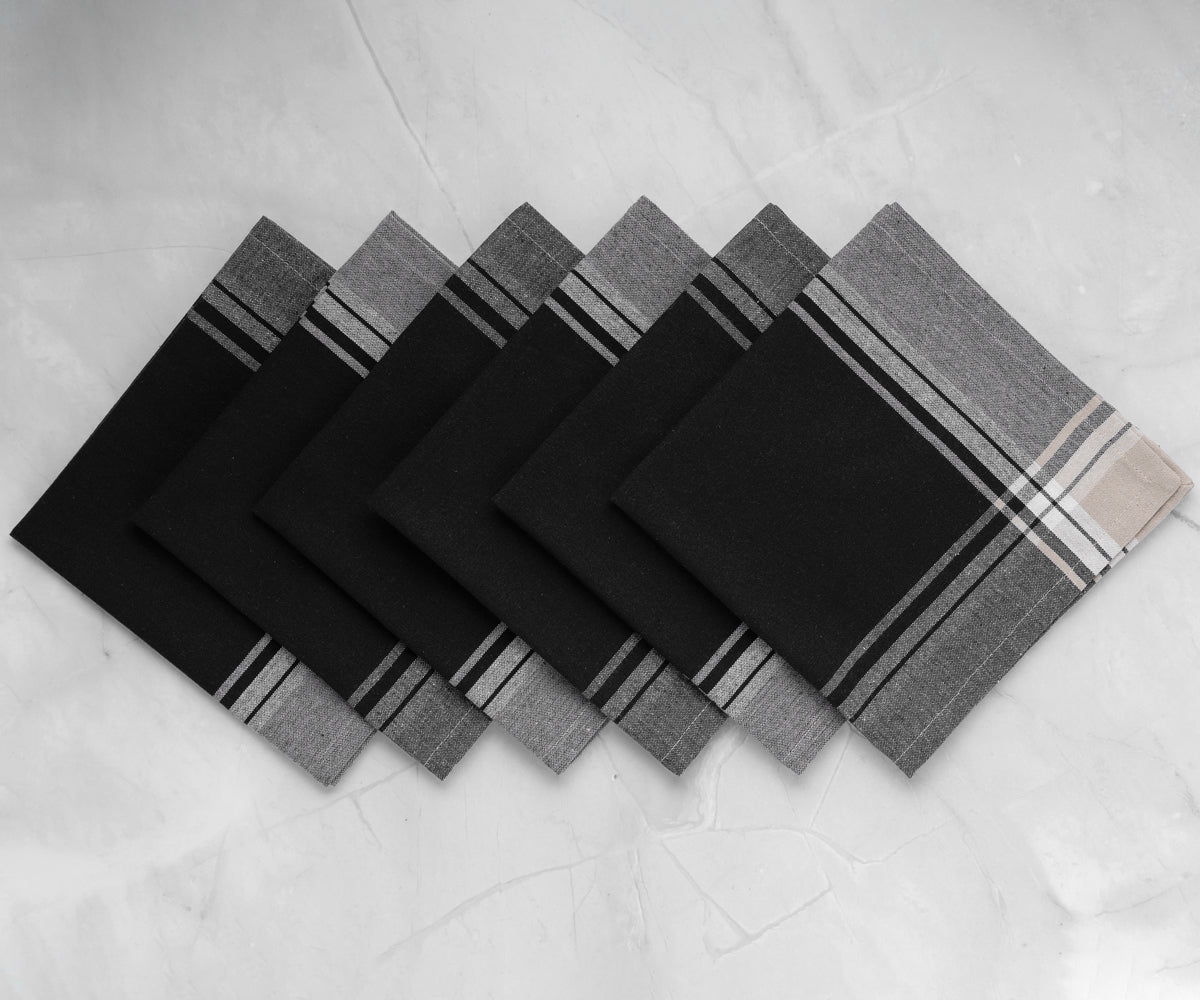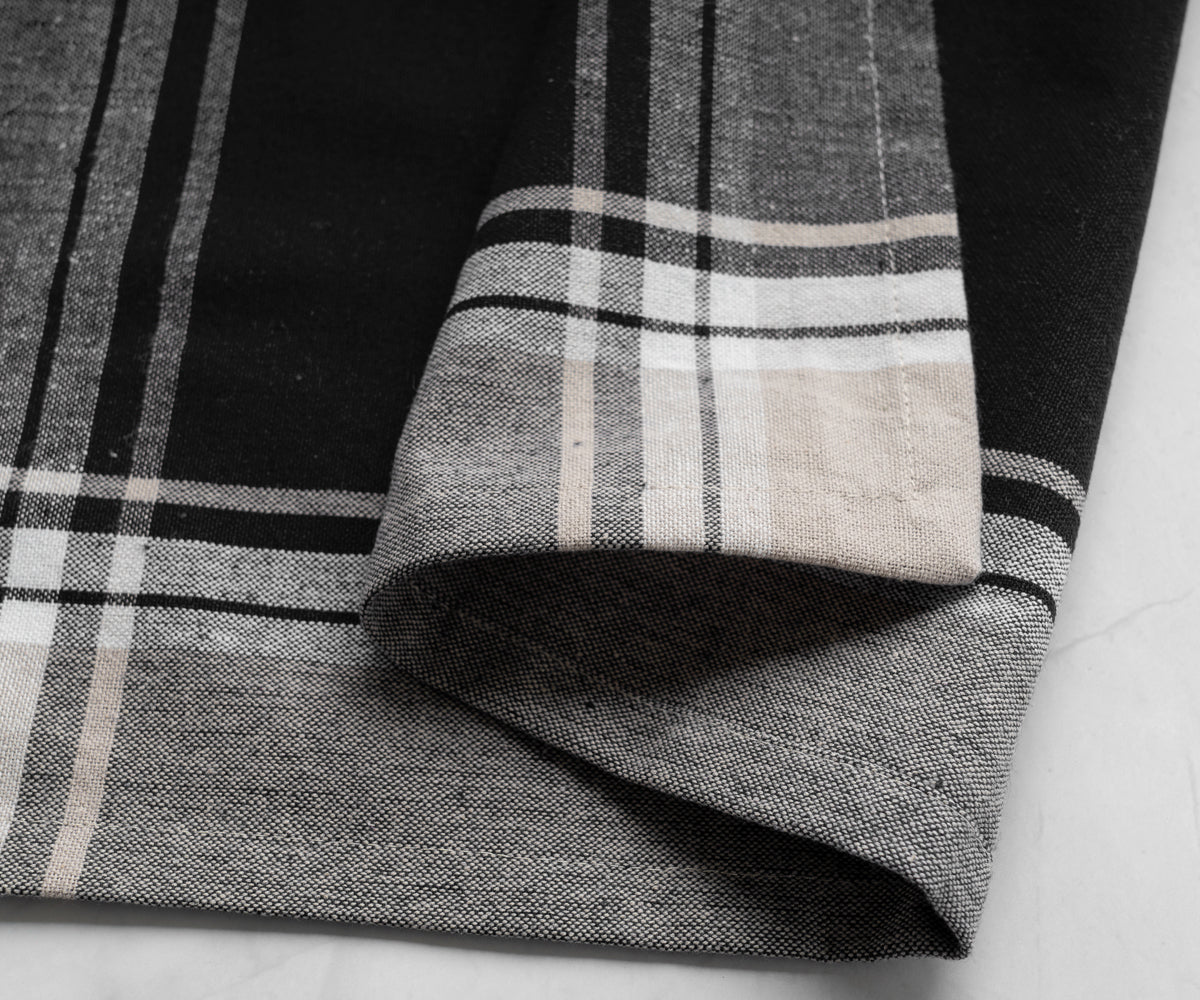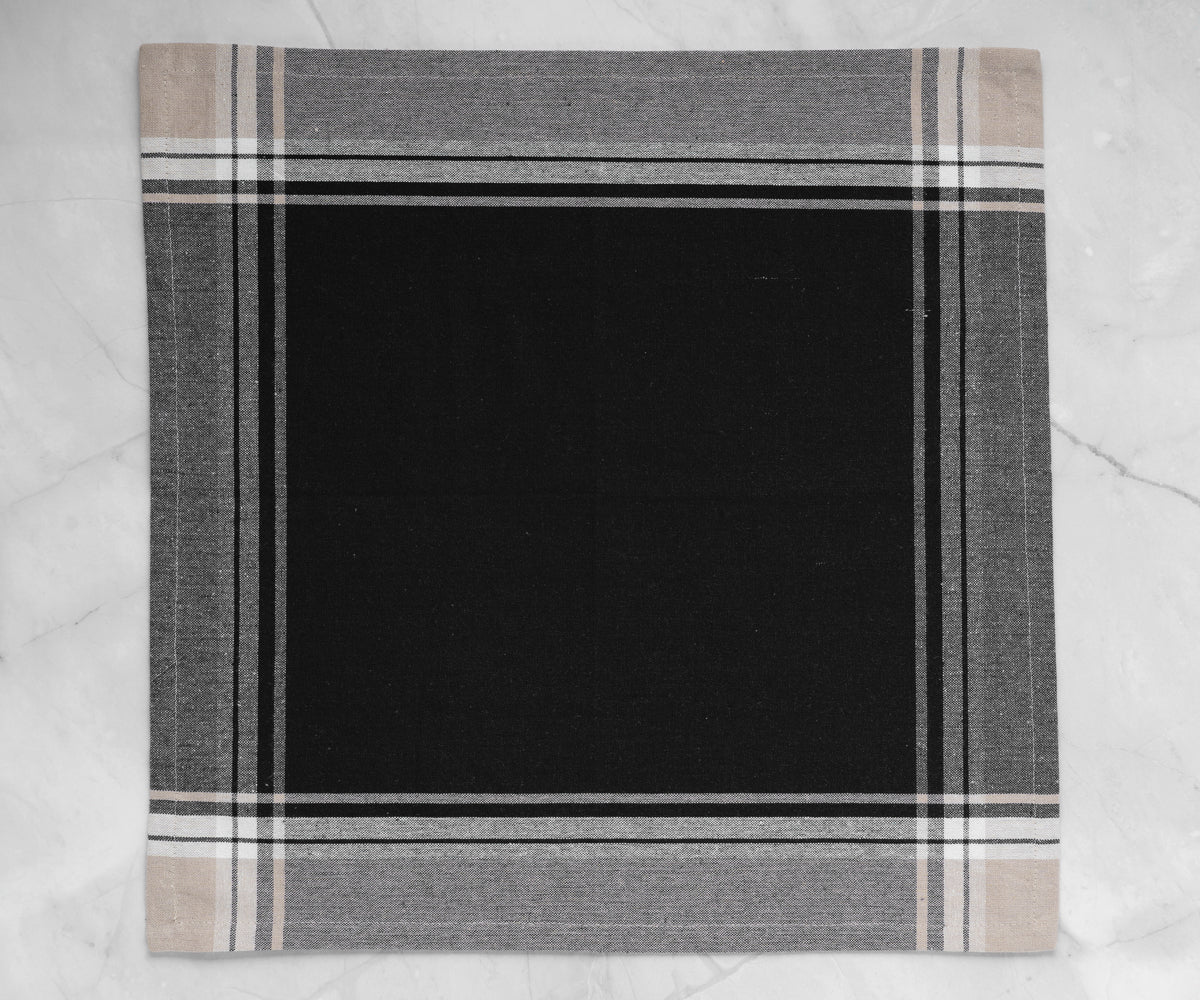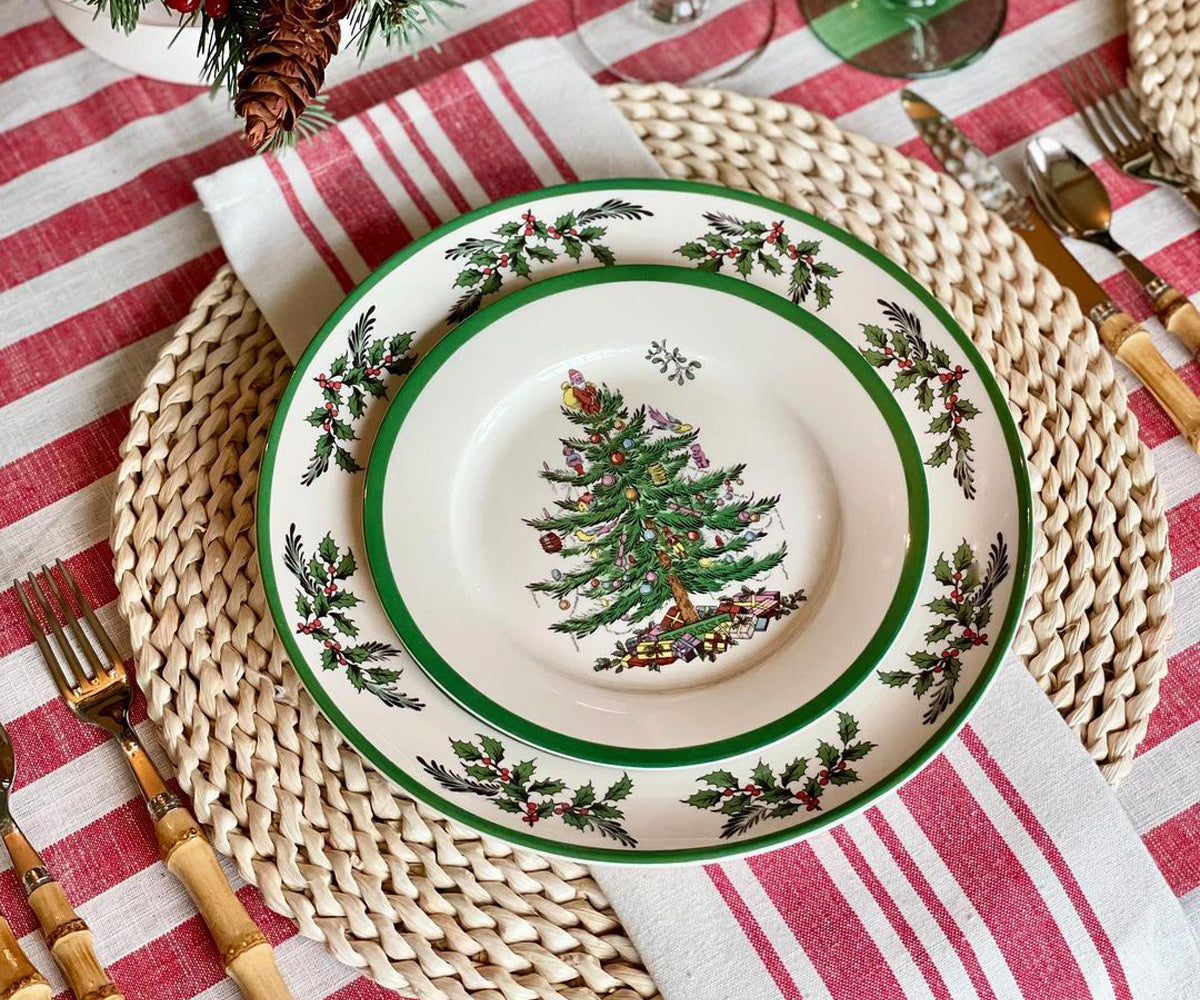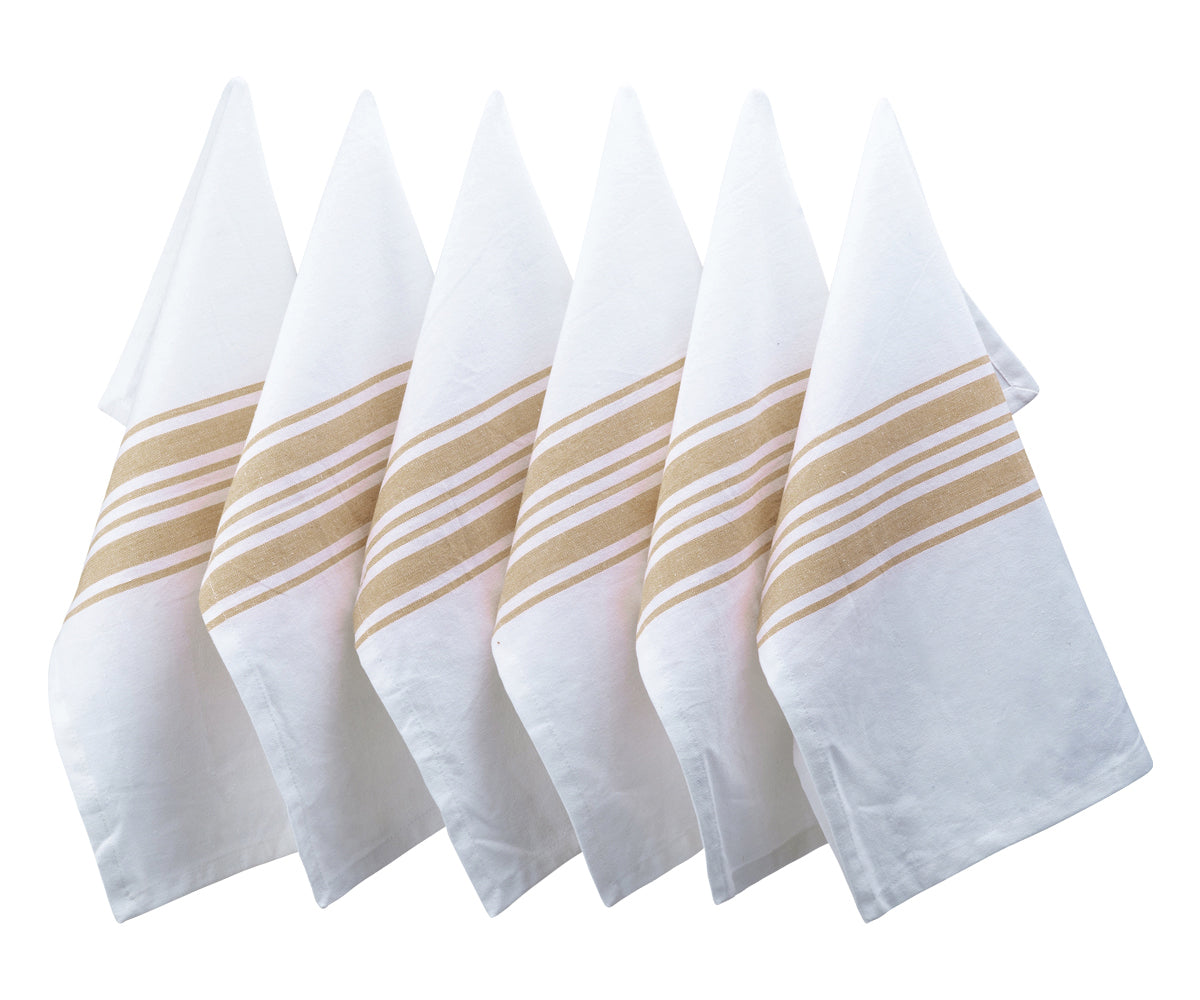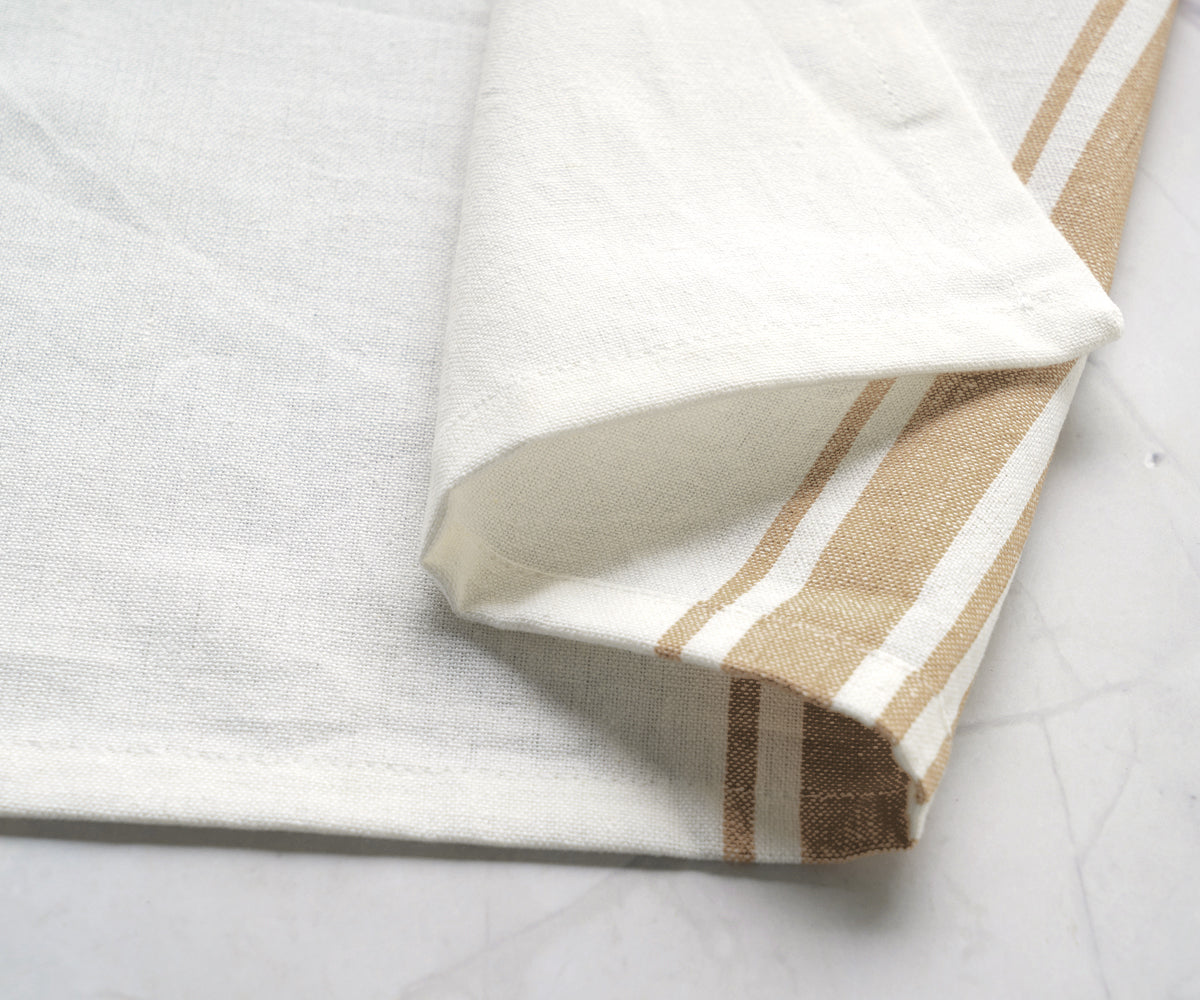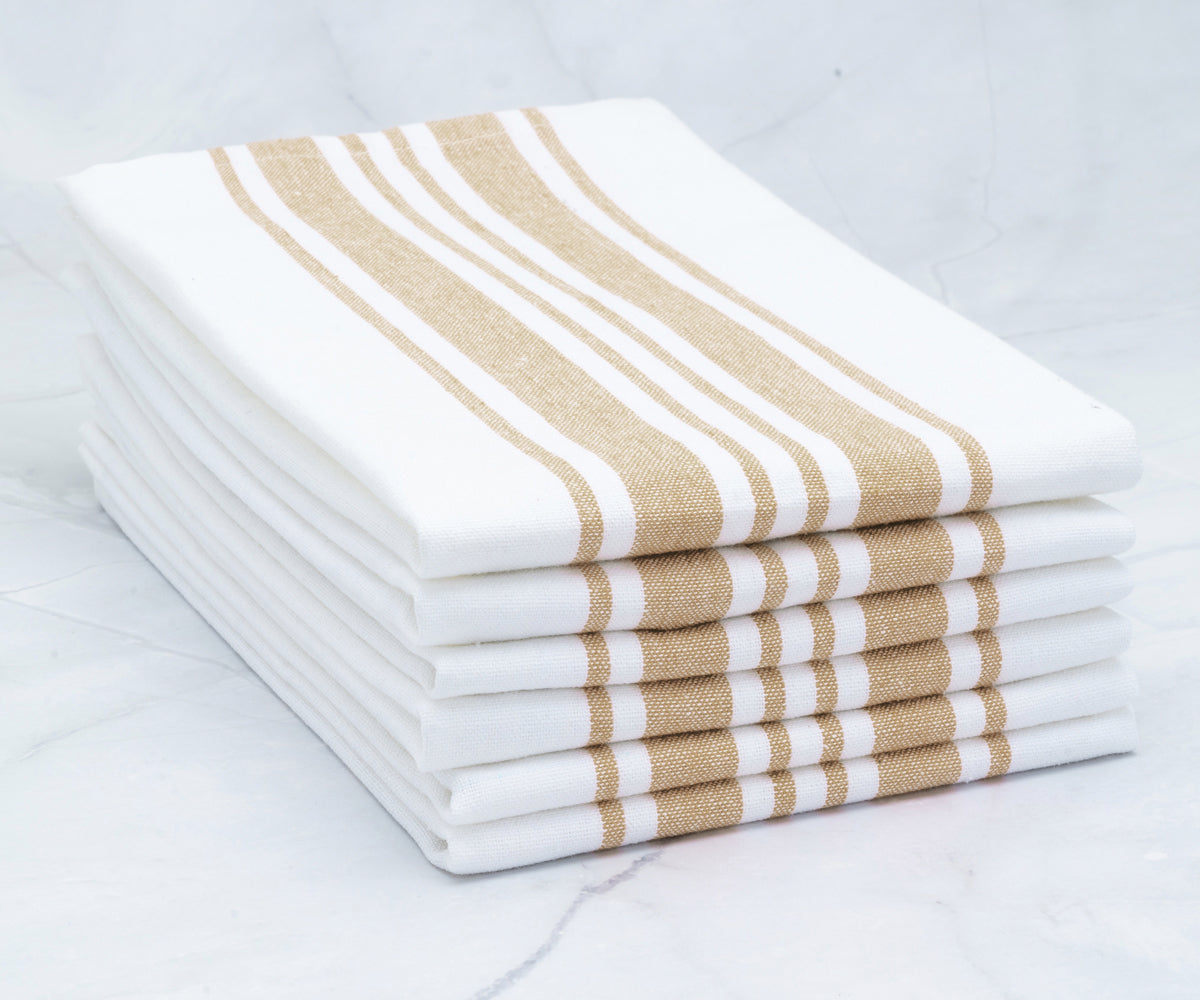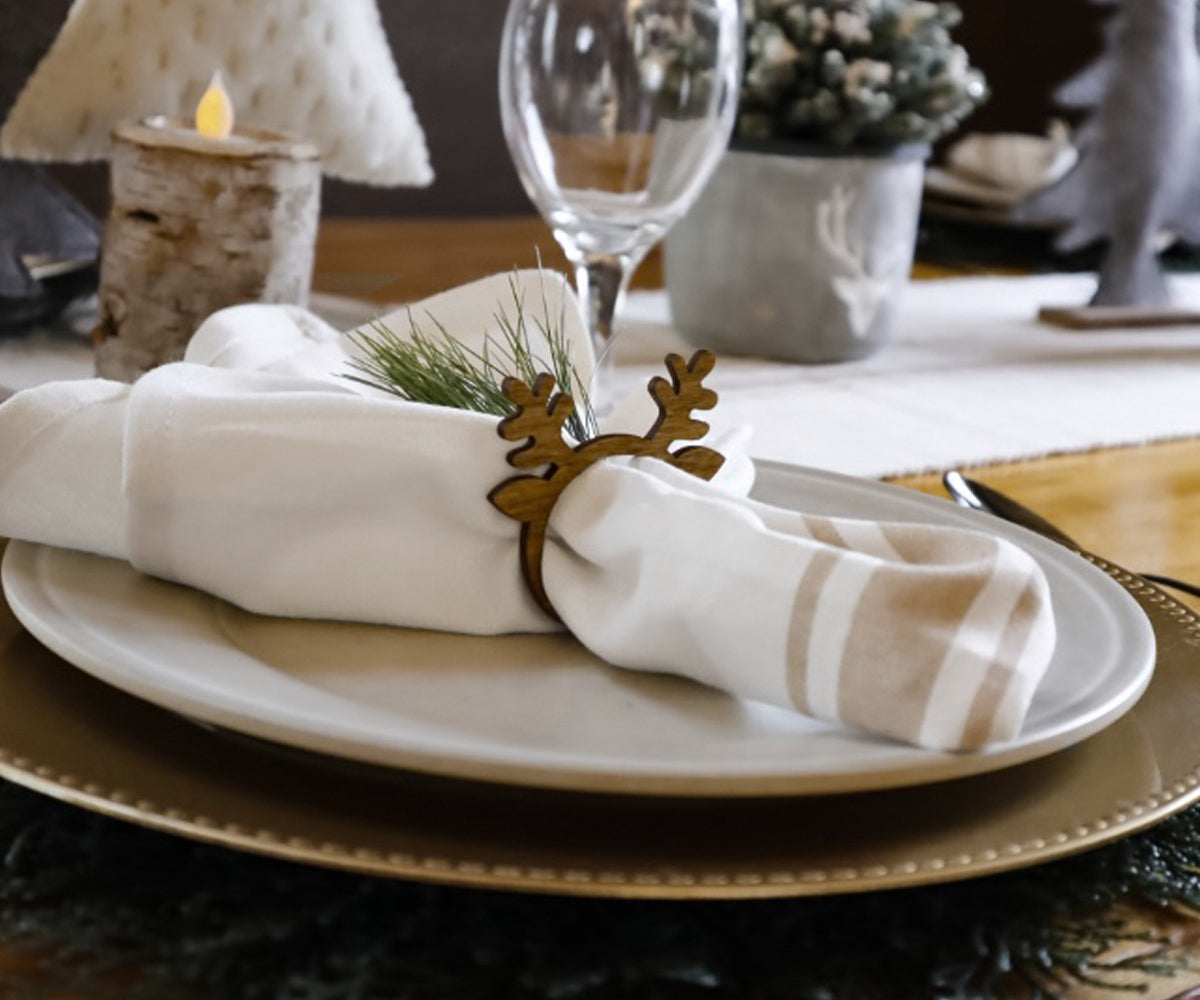 Restaurant Napkins - Set of 6 Bistro Napkins
Product Details
S

triped Napkins - Halloween Napkins

: 
Fabric: 100% Cotton 

Size: 18 X 18", 19x19" Set of 6.

The Cotton napkins are made of sustainably sourced 100% cotton and come in various sizes with single-colour stripe patterns in cotton napkins as cotton cloth napkins.

The fabric of the cotton cloth napkins that feature stripe napkins is machine washable, soft, smooth, absorbent, and making it ideal for everyday use.

Halloween cloth napkins earn their stripes by providing exceptional durability and ultra-absorption. Our cloth table napkins add a clean, tailored style to everyday dishes in the dining.

Dinner cloth napkins can be used as kitchen napkins, farmhouse napkins, reusable napkins, party napkins, napkins for weddings, dinner napkins, table napkins & napkins for restaurants.

Pair the striped napkins/bistro napkins with striped tablecloths or placemats. Try other home goods designed in other patterns like buffalo check.
Dimensions & Easy Care
Dimensions

Care Instructions

Machine Washable
Tumble dry on a gentle cycle
Iron at low if needed
Wrinkle and color-fade-resistant
Shipping & Return
Shipping

Standard USPS free shipping
Order processing time: 1 to 2 days
Return & Refund

Merchandise must not be worn, washed, or altered.
Returns are accepted within 60 days of delivery.
For any questions about returns: customerservice@allcottonandlinen.com
Refunds will be processed within 1-2 business days
needs for Bistro Napkins
Bistro napkins are essential for restaurants, cafes, and bistros to provide a professional and polished dining experience to their customers.
They offer a convenient and hygienic way for guests to clean their hands and mouths while enjoying their meals.
Bistro napkins enhance the overall ambiance and decor of the dining space, adding a touch of elegance and sophistication to the table setting.
Bistro napkins are highly absorbent, making them effective in wiping spills and preventing stains on clothing or furniture.
They are reusable and eco-friendly, promoting sustainability and reducing waste compared to disposable paper napkins.
Bistro napkins can be personalized or branded with logos, patterns, or colors, serving as a marketing tool for the establishment and creating a memorable dining experience for guests.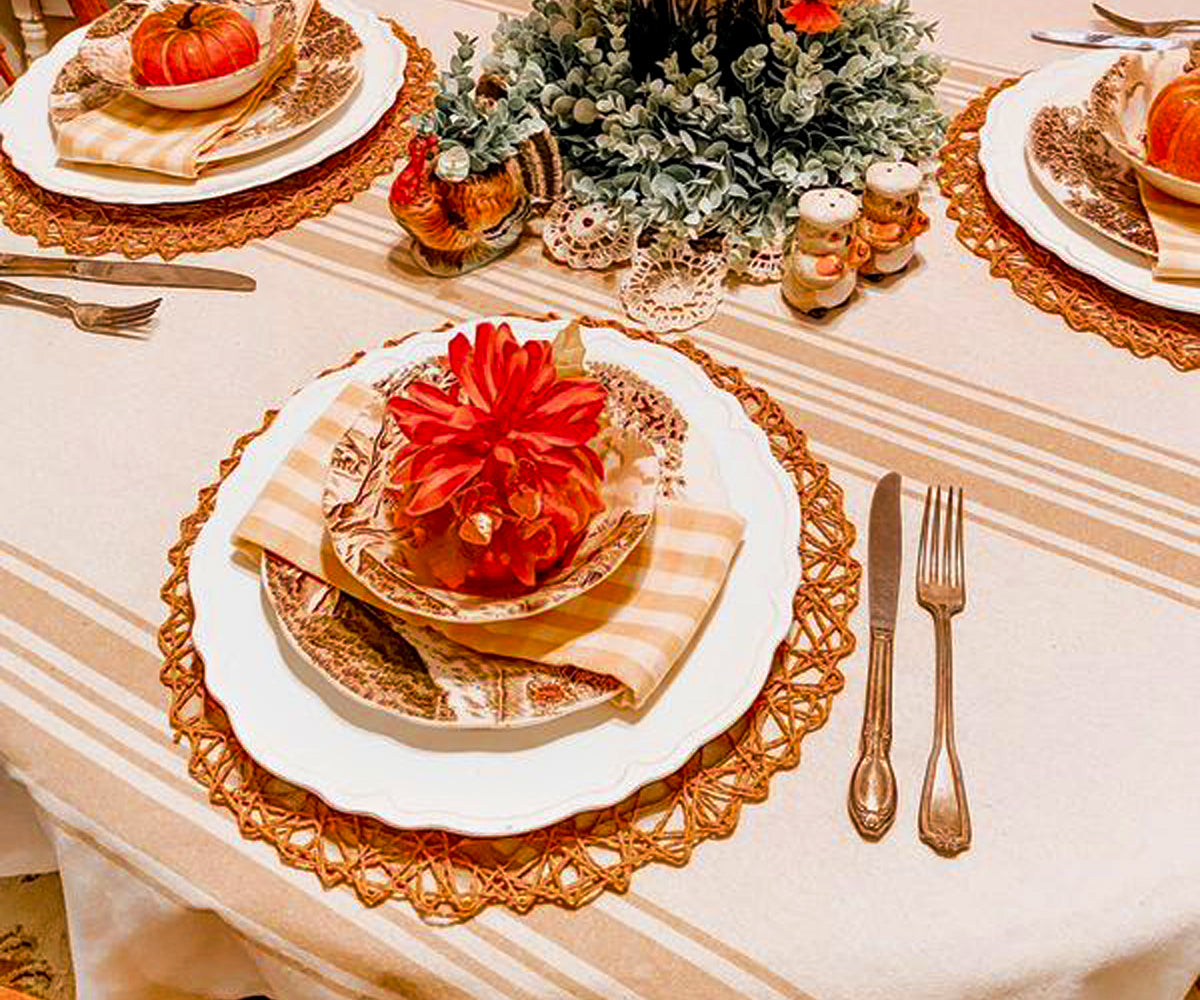 Round Outdoor Tablecloth
Round outdoor tablecloths add style and functionality to outdoor dining areas, creating a polished and inviting look. They offer practicality by protecting outdoor tables from spills, stains, and weather damage, extending their lifespan and ensuring a pleasant outdoor experience.
Uses of Round Outdoor Tablecloth
Round outdoor tablecloths provide protection and coverage for outdoor tables, shielding them from dirt, dust, and weather elements. They enhance the aesthetics of outdoor spaces, adding a decorative touch and creating a pleasant ambiance for outdoor gatherings and events. Round outdoor tablecloths make cleaning and maintenance easier by offering a smooth and easy-to-wipe surface, ensuring a tidy and inviting outdoor dining or leisure area.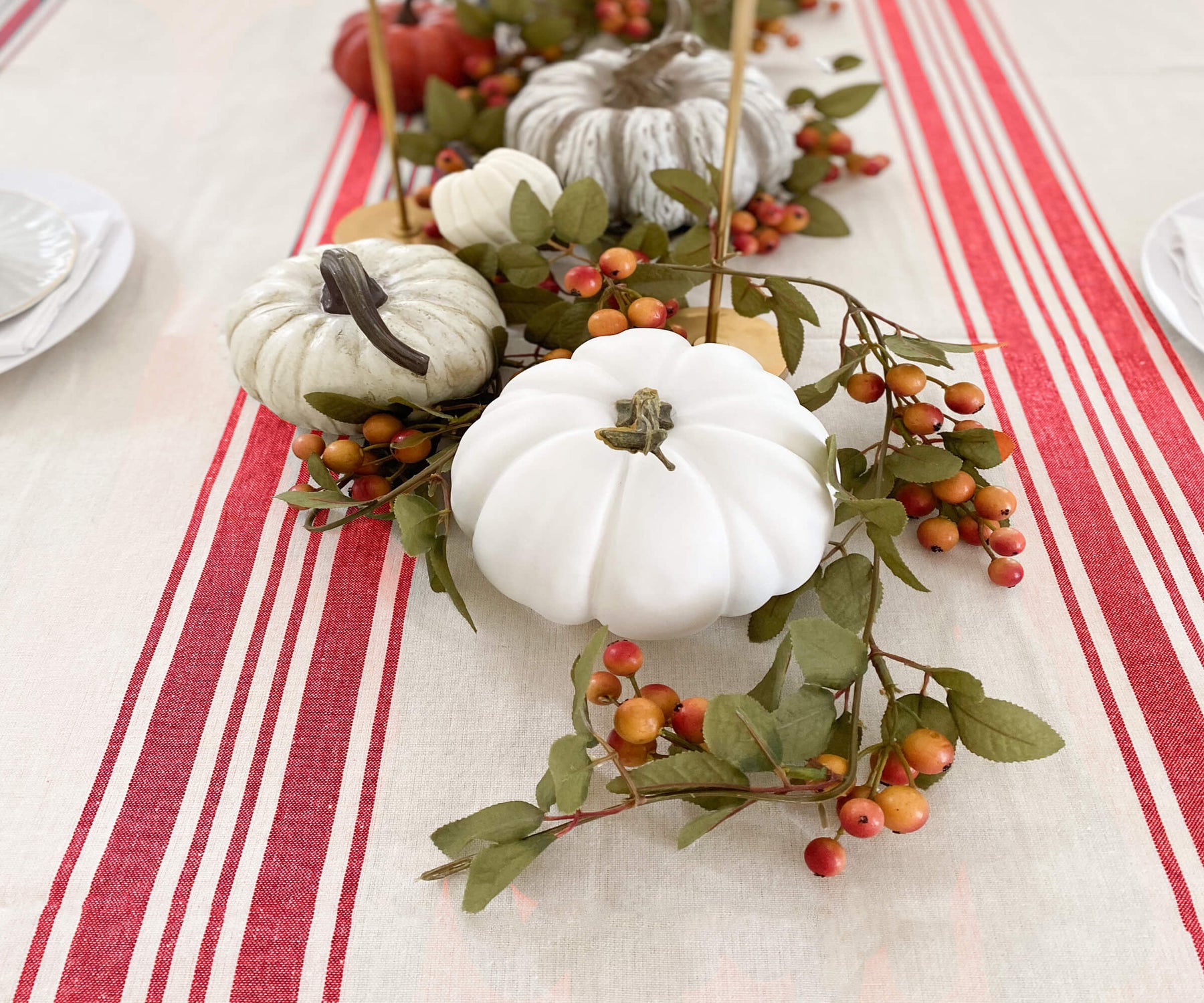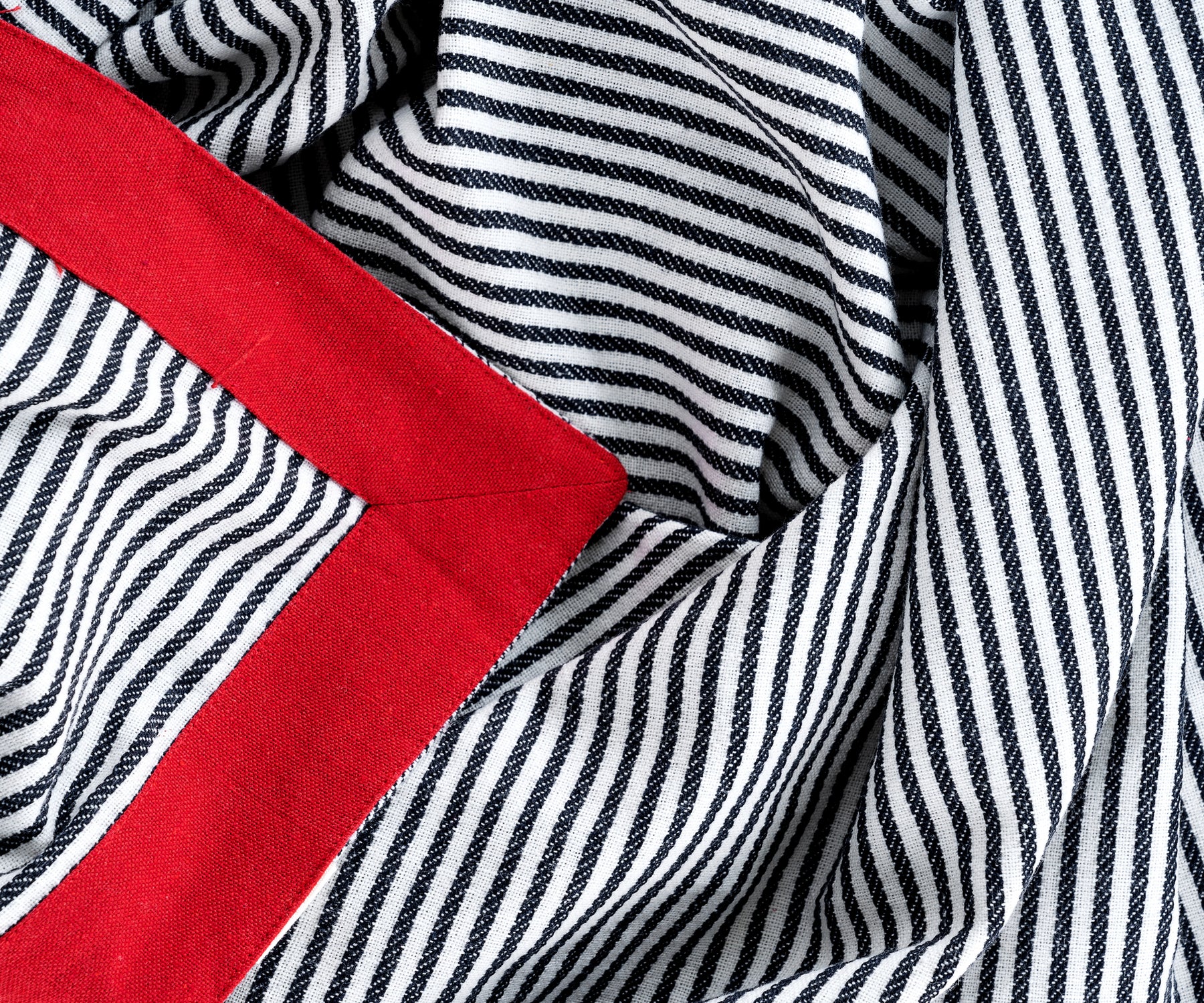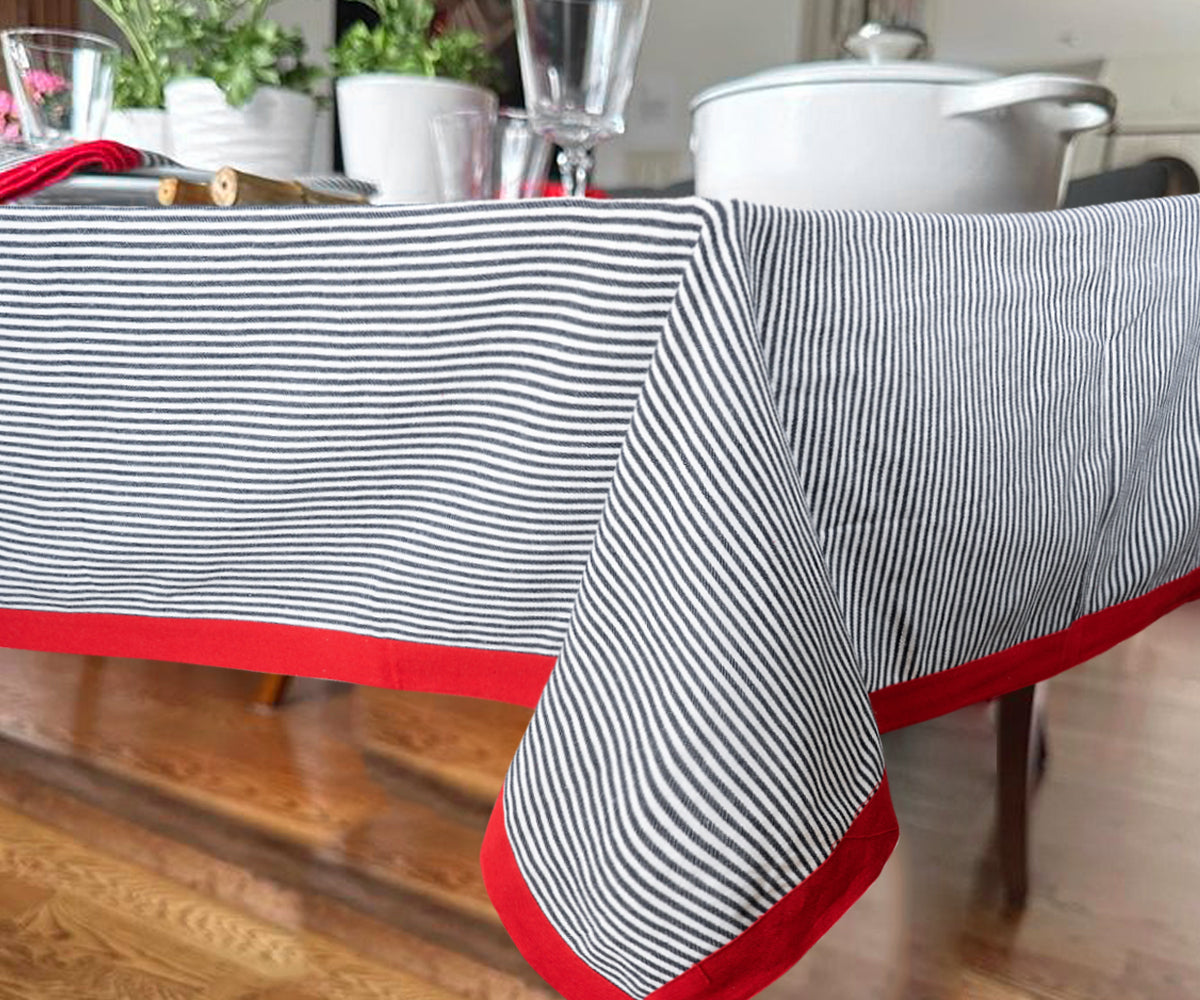 Classic Striped Patterns
Available in versatile colors & various light stripe designs to provide the right fit for your tabletop. Gently pat your mouth/figure with organic cloth napkins. Even used for born babies. Made from eco-friendly materials. The striped design cloth napkin collection is the best choice to pair with tablecloths, placemats, and table runners. Cotton–cloth napkin is prepared based on the global trend and is chemical-free. Finished with mitered corners and machine-washed wrinkle-resistant farmhouse cloth napkins.