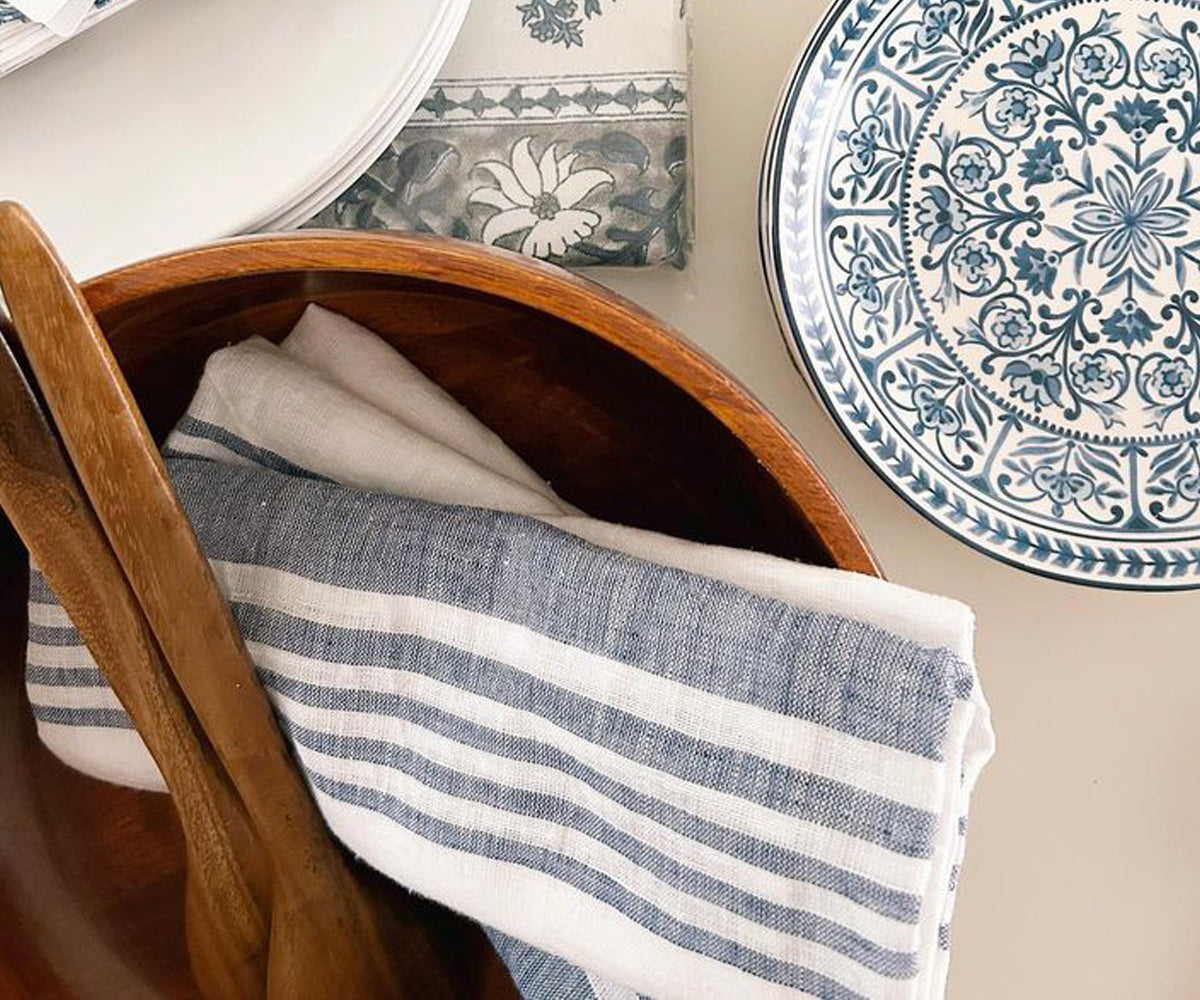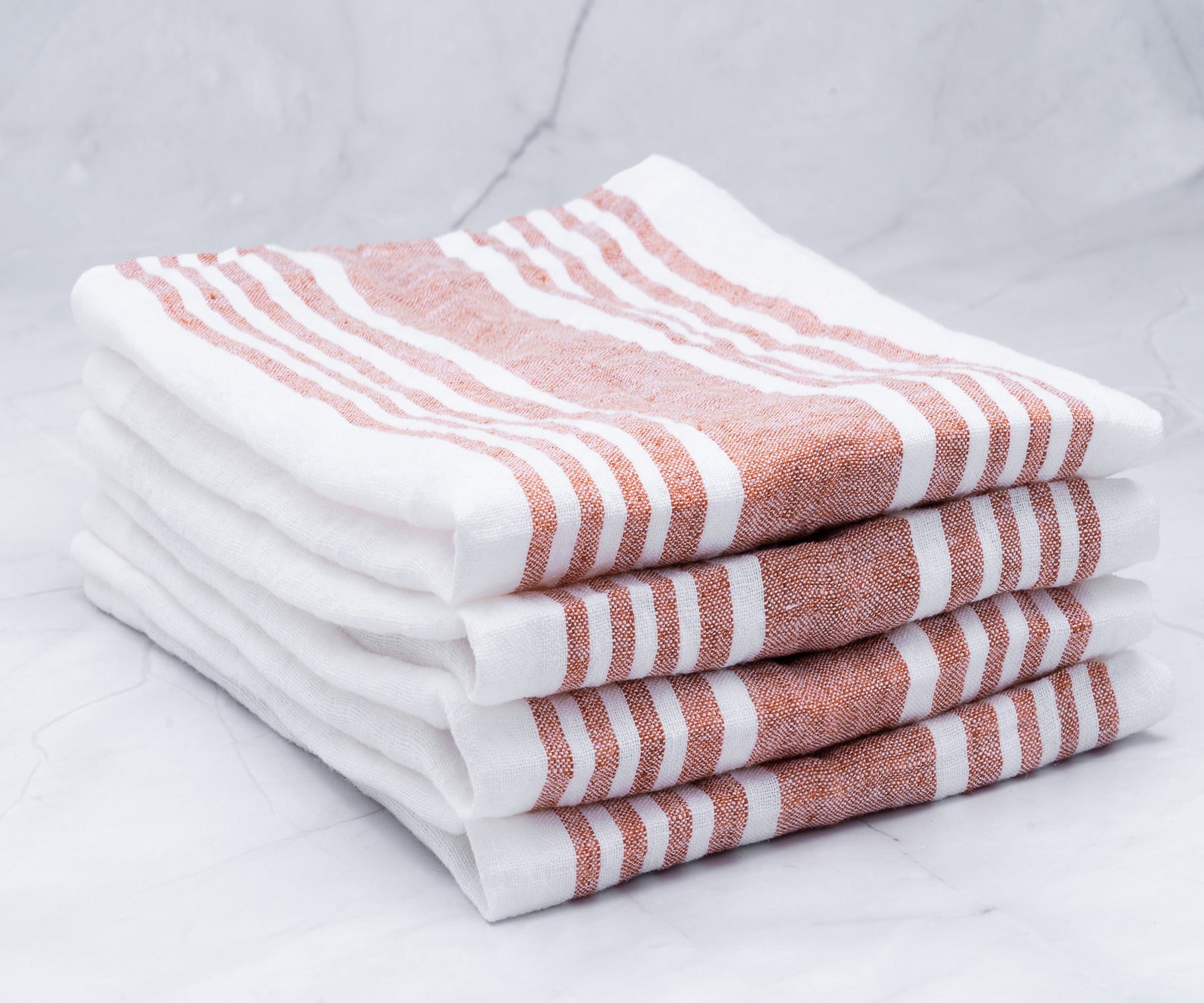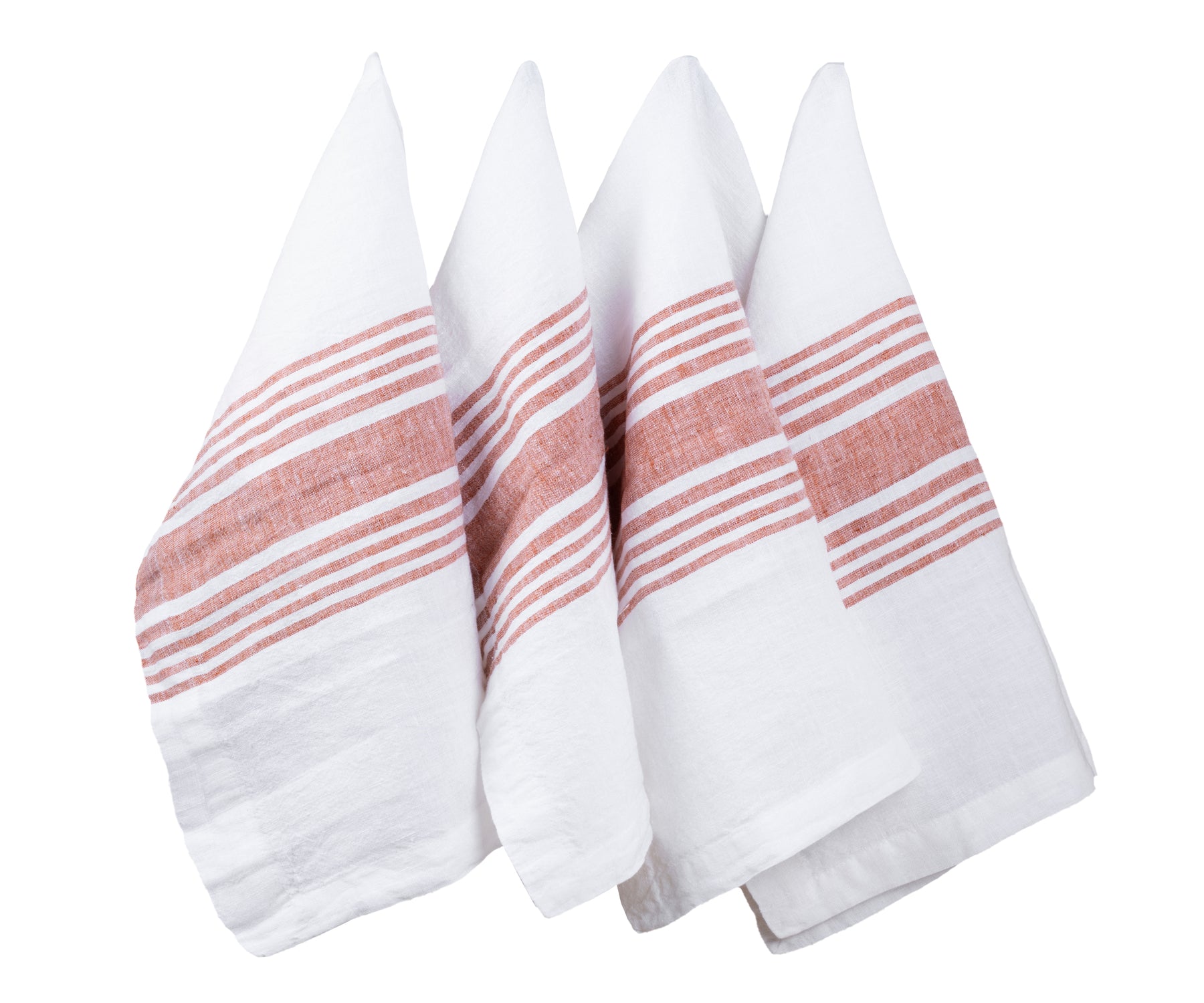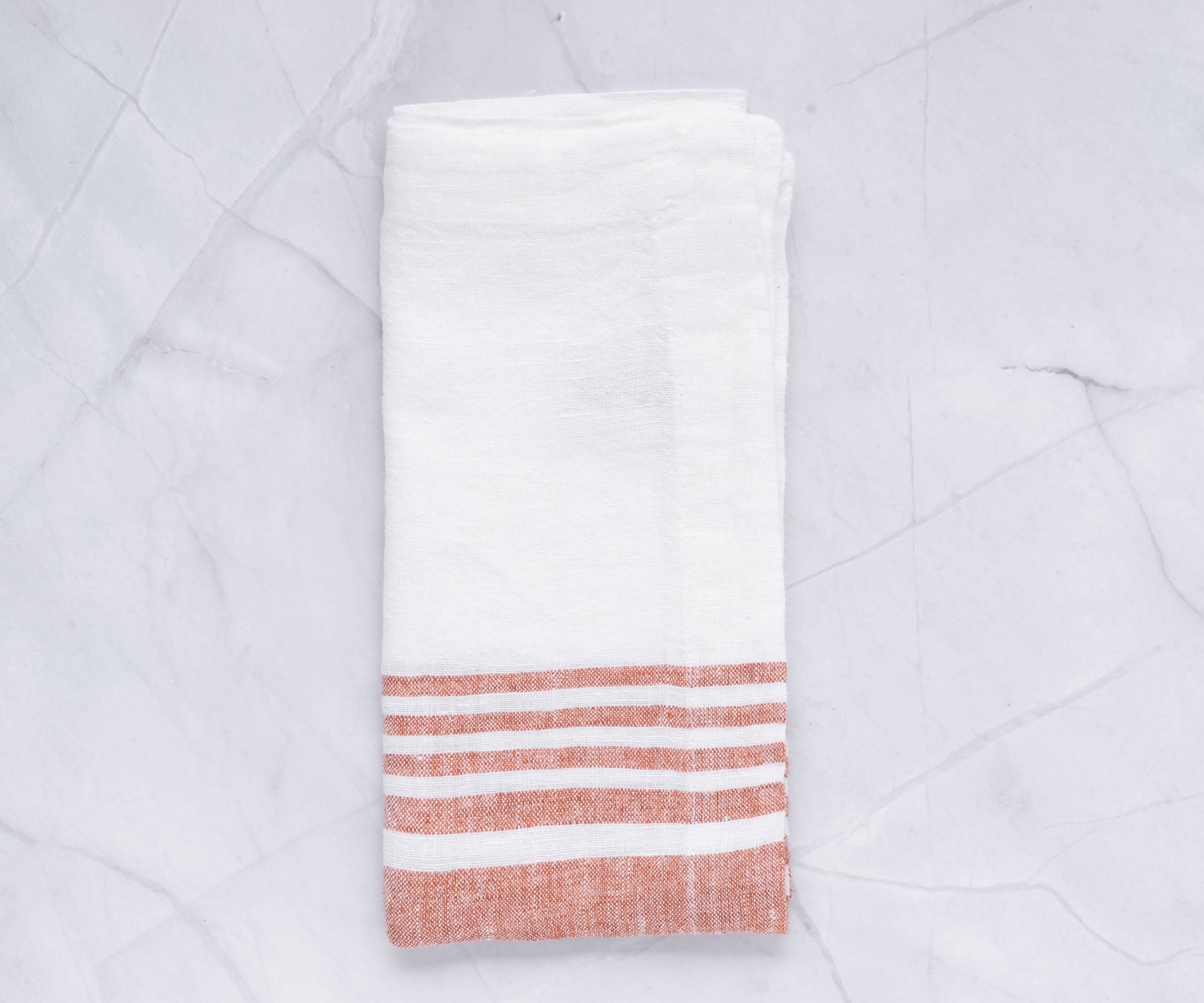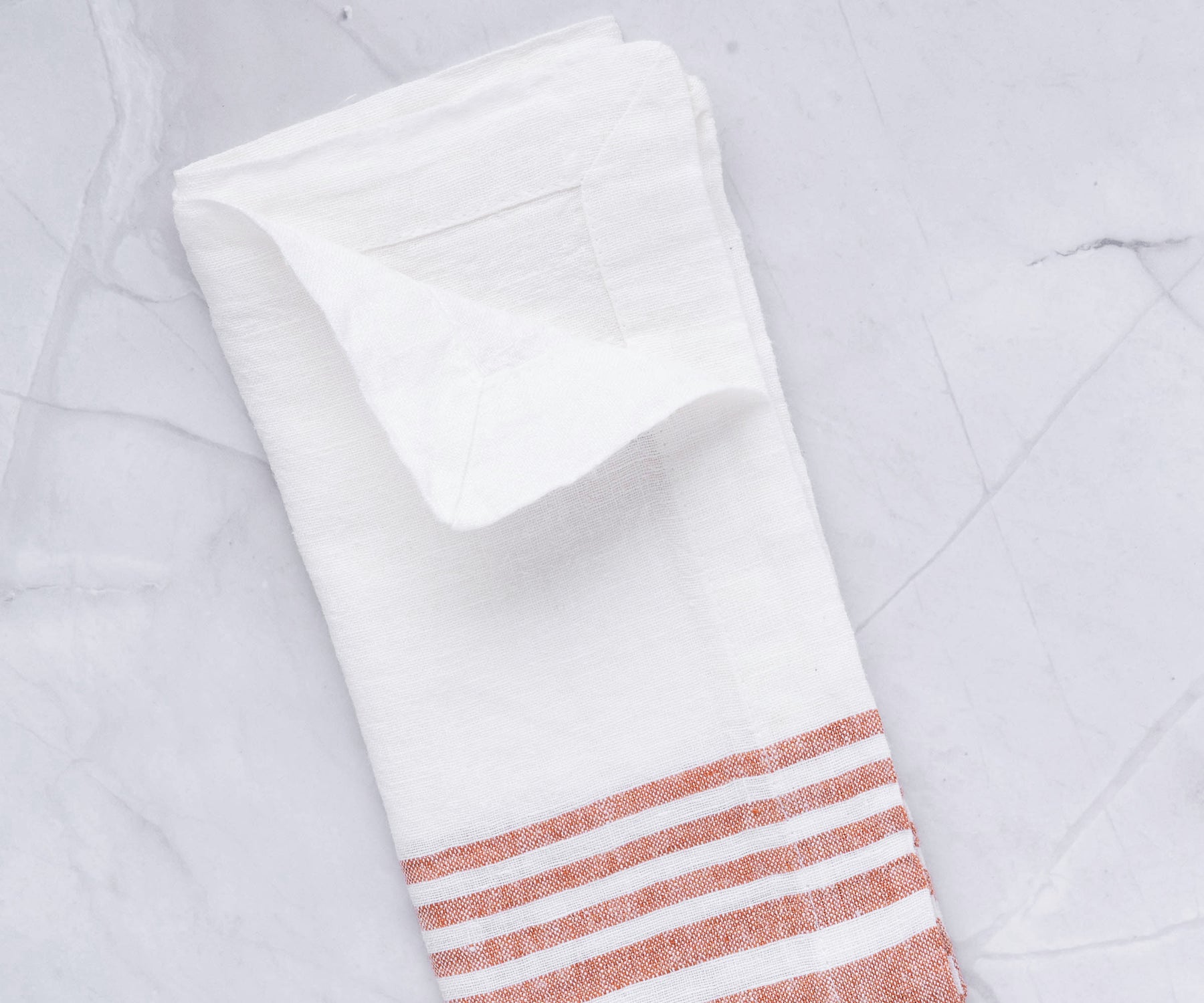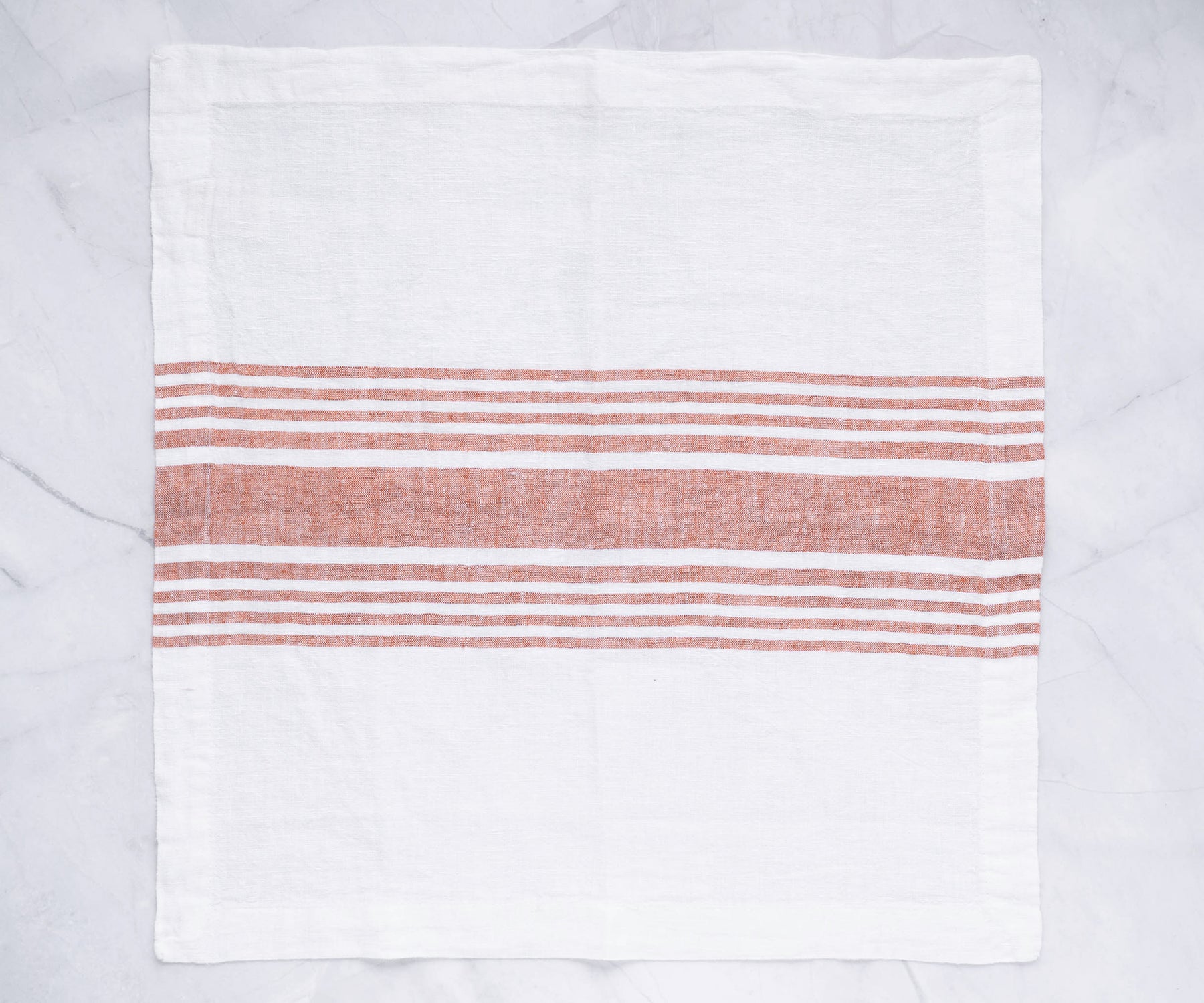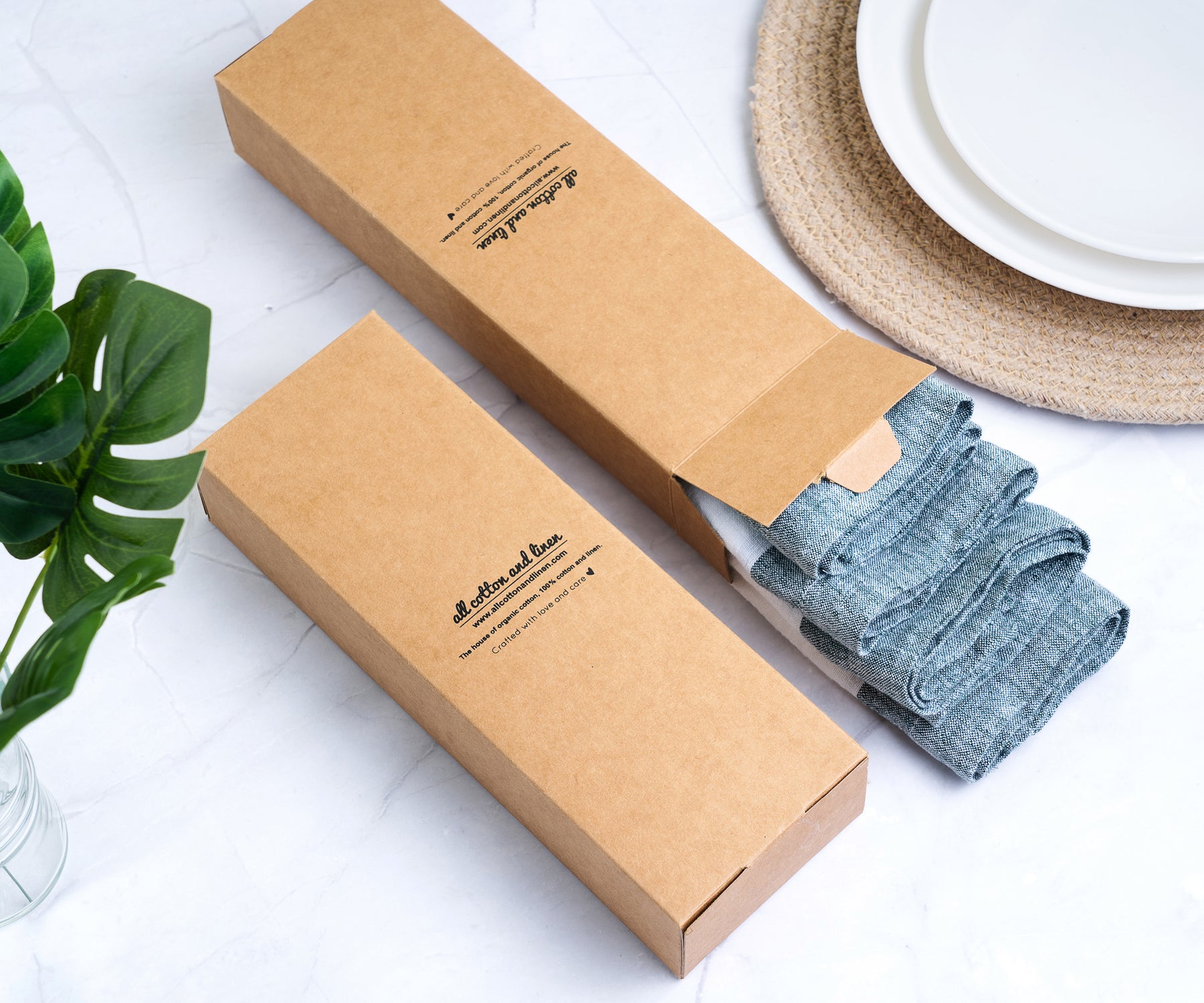 Linen Dinner Napkins
Product Details
Linen Napkins:
These Cotton striped napkins measure 18x18 inches, providing ample space to wipe hands and mouths. Perfect for use at weddings, parties, or any other special occasion like Christmas, Easter, Halloween, and Thanksgiving.
Striped Cloth Napkins Set of 4: Square-shaped Bistro Striped Napkins, making them perfect for entertaining. They also make a great gift for anyone who loves to host parties or entertain guests at home.
White dinner napkins made from 100% natural linen fabric, these linen napkins are a sustainable and eco-friendly alternative to disposable paper napkins. Linen is also biodegradable, making it a more environmentally responsible choice.
Soft and absorbent: Our Striped linen Napkins are not only stylish but also practical. They are soft to the touch and absorbent, so they can easily handle spills and messes.
Pair the cloth napkins with an embroidered table runner.  Christmas linen napkins are machine washable, making them easy to clean and reuse.
Dimensions & Easy Care
Dimensions
Care and Maintenance
Machine wash at normal temperature

Tumble dry on a gentle cycle

Warm iron as needed

Imported.
Shipping & Return
Shipping

Standard USPS free shipping.
Order processing time: 1 to 2 days. Orders will be delivered within 6-8 days.
Return & Refund

Merchandise must not be worn, washed, or altered.
Returns are accepted within 60 days of delivery.
For any questions contact customerservice@allcottonandlinen.com.
Refunds will be processed within 1-2 business days.
Breathable White Linen Napkins
• Cloth Napkins - Absorbent and practical, effectively cleaning spills and messes during meals.
• White Cloth Napkins - Adds a sense of refinement and sophistication to both casual and formal dining occasions.
• Striped Cloth Napkins - Promotes sustainable living by reducing the consumption of disposable paper napkins.
• Bistro Stripe Napkins - Easy to care for, with the ability to be machine-washed and reused.
• Linen Napkins - Versatile in design, complementing a wide range of table decor styles and themes.
• Table Napkins - Used as cocktail napkins, wedding napkins, spring napkins, engagement party napkins, etc.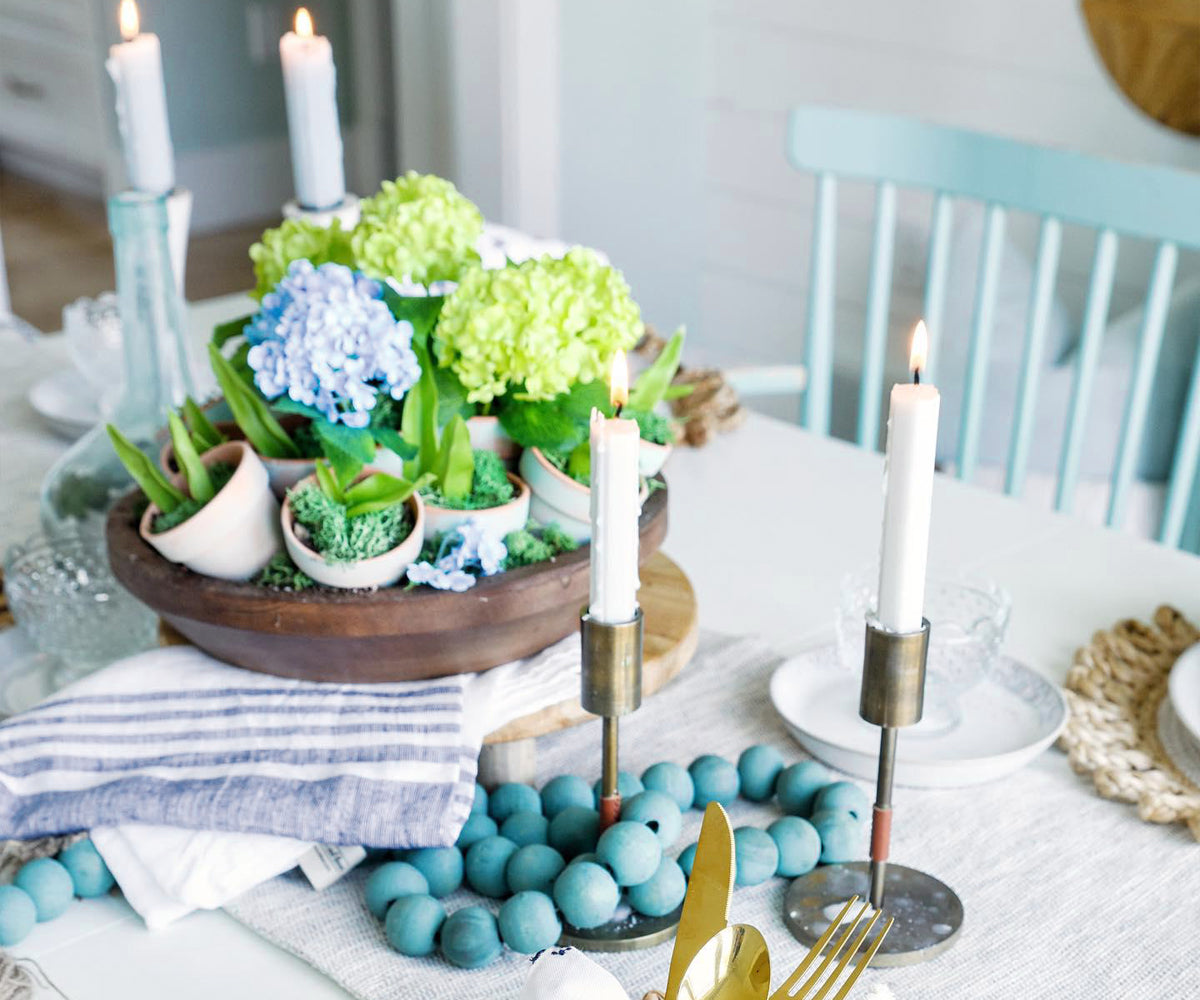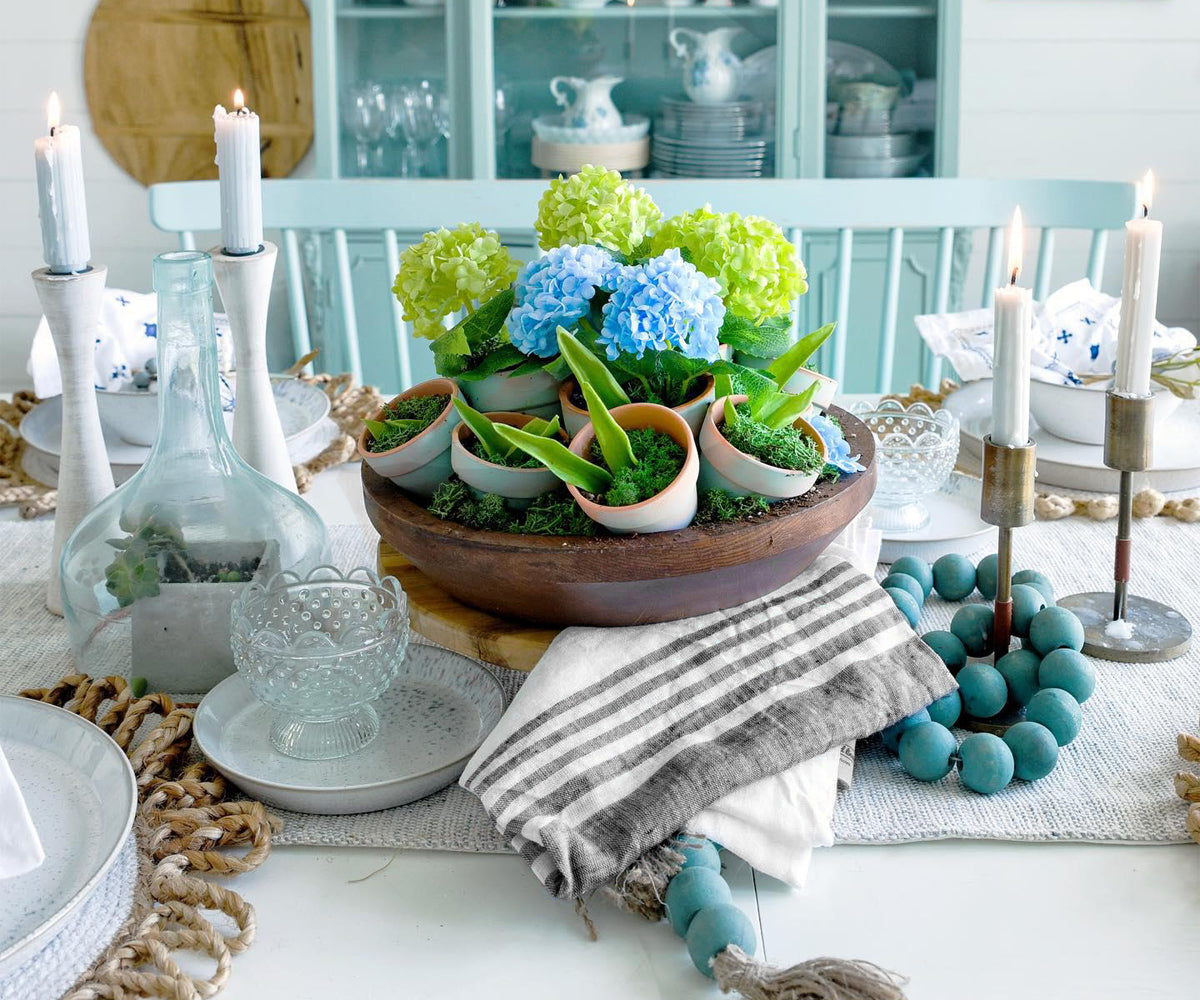 Linen Dinner Napkins for All Occasions
Linen dinner napkins are the ultimate multitaskers, bringing both practicality and beauty to your table. These cloth napkins step in with their absorbent nature, effortlessly tackling spills and messes. Linen cotton napkins are the epitome of timeless charm, adding an air of elegance to any dining occasion, be it a
casual gathering or a formal affair. Embracing linen napkins is also an eco-conscious choice, as they can be reused and washed, reducing the need for wasteful disposable options.
Sustainable Sophistication Made Easy
With asy care requirements, they seamlessly fit into your busy lifestyle, ready to be thrown into the machine for a quick refresh. As you dine, the natural and breathable fabric of these napkins ensures comfort and a touch of luxury for both hosts and guests. With their versatility and sustainability, linen dinner
napkins truly embody the perfect blend of style and practicality, transforming every meal into an engaging and delightful experience.
Lovely!
Love the color and quality. Will buy again in different color.
Beautiful colors
Love the color and perfect for every day use.
Softens with use
Love the colors which will enhance a variety of table mats. The fabric softens with washing frequency. The size is good and does not shrink. I do iron these, something others might not want to do.
Beautiful
These napkins are beautiful. Just what I was looking for.
Love these
Good quality, very festive.