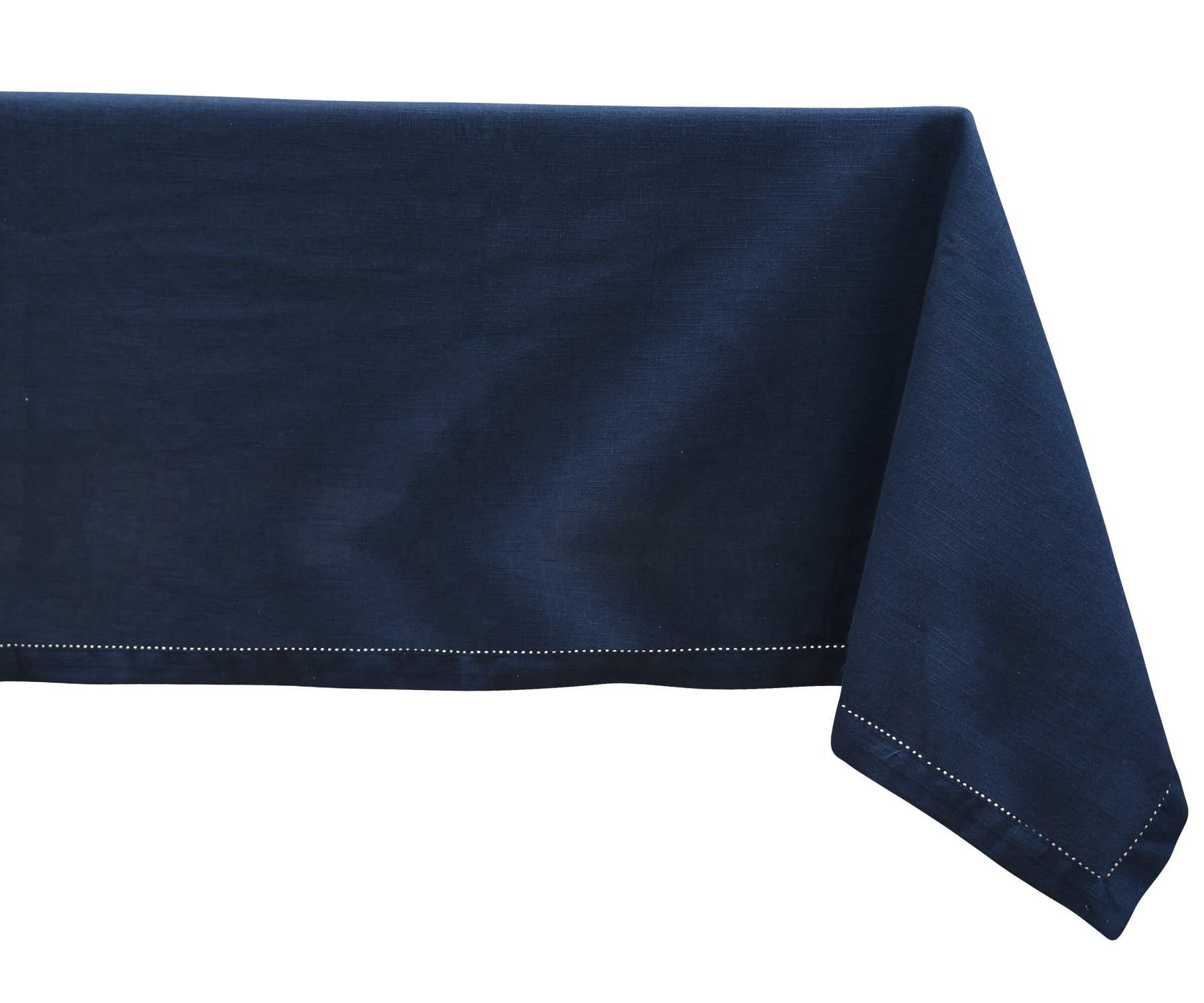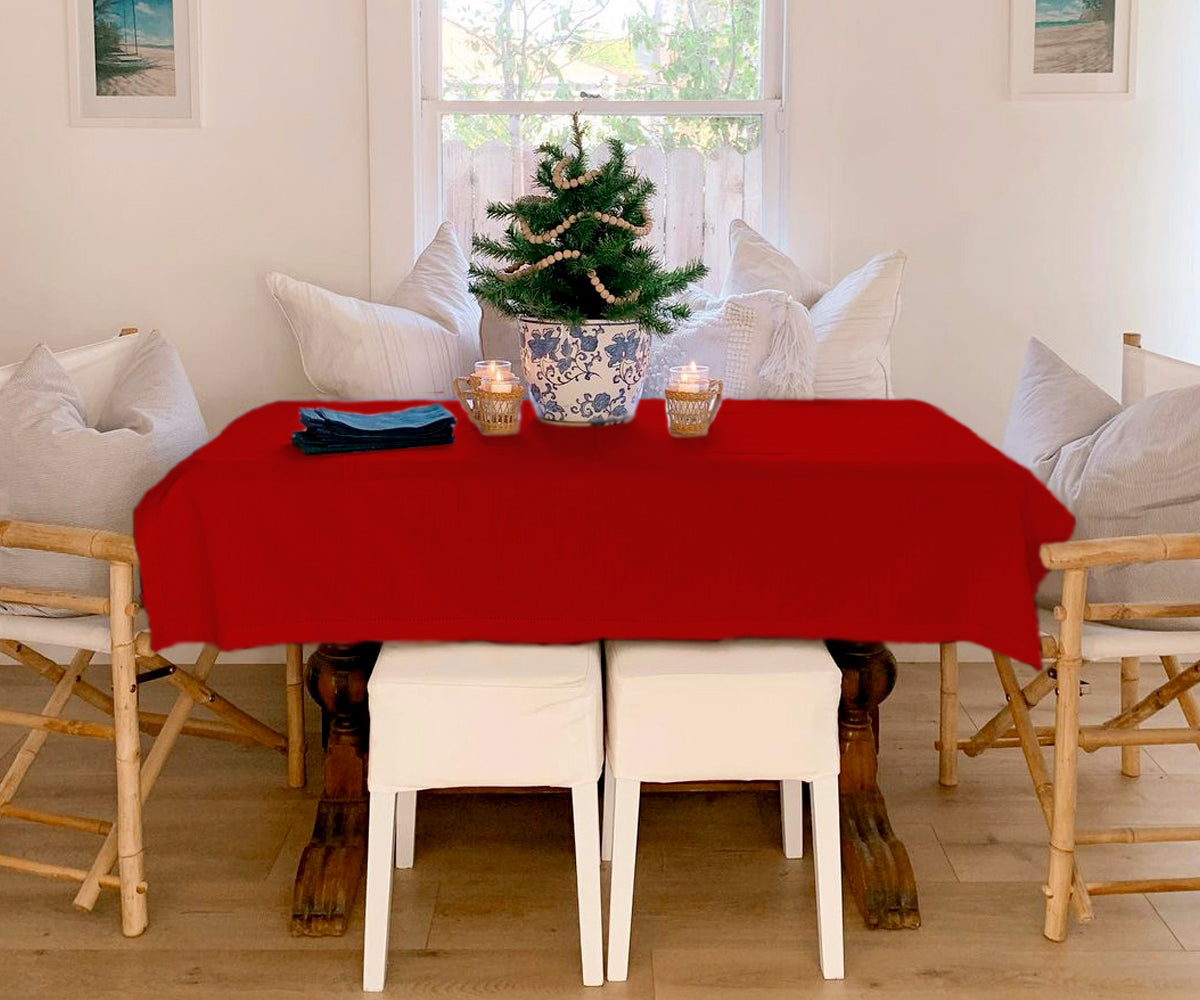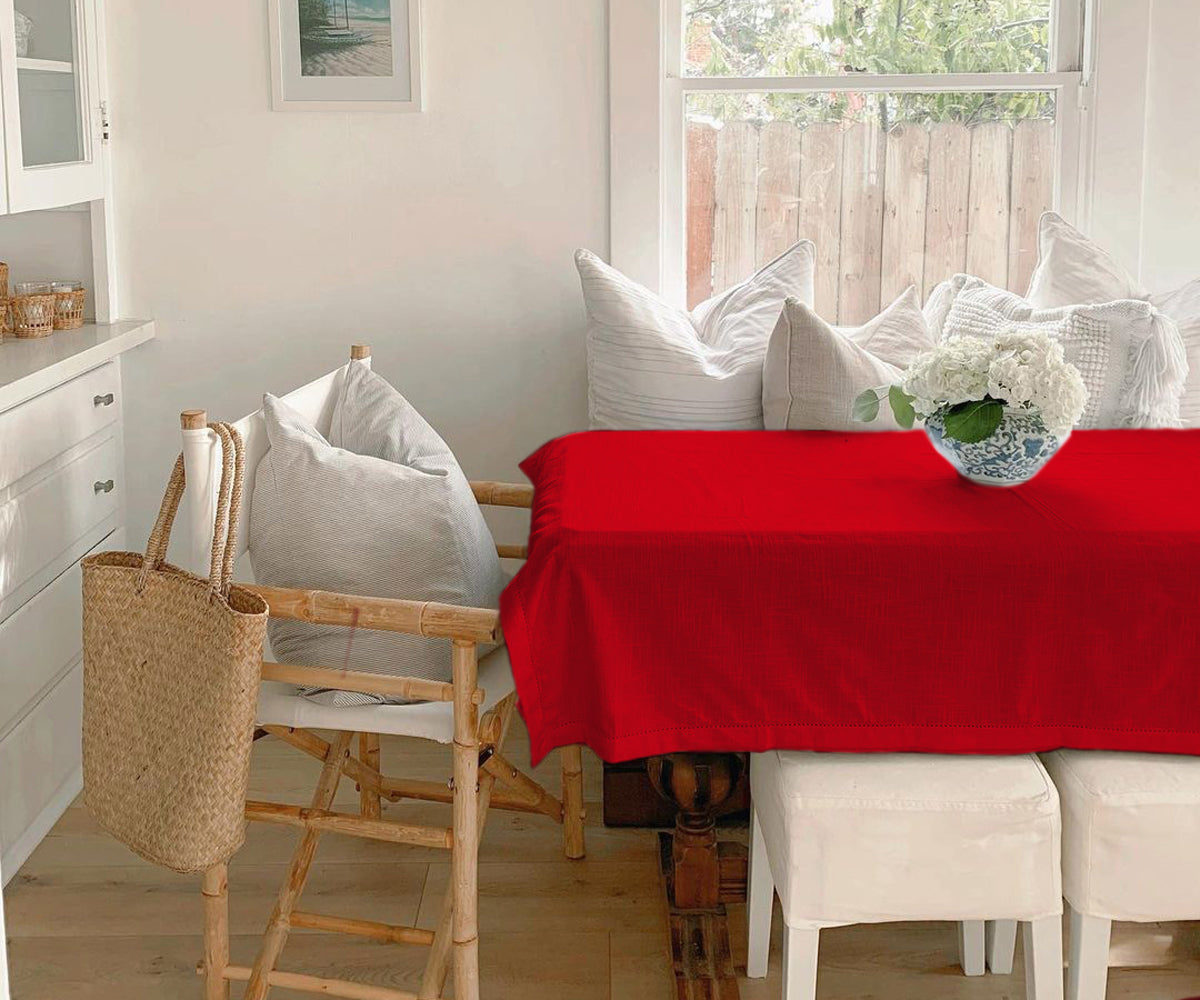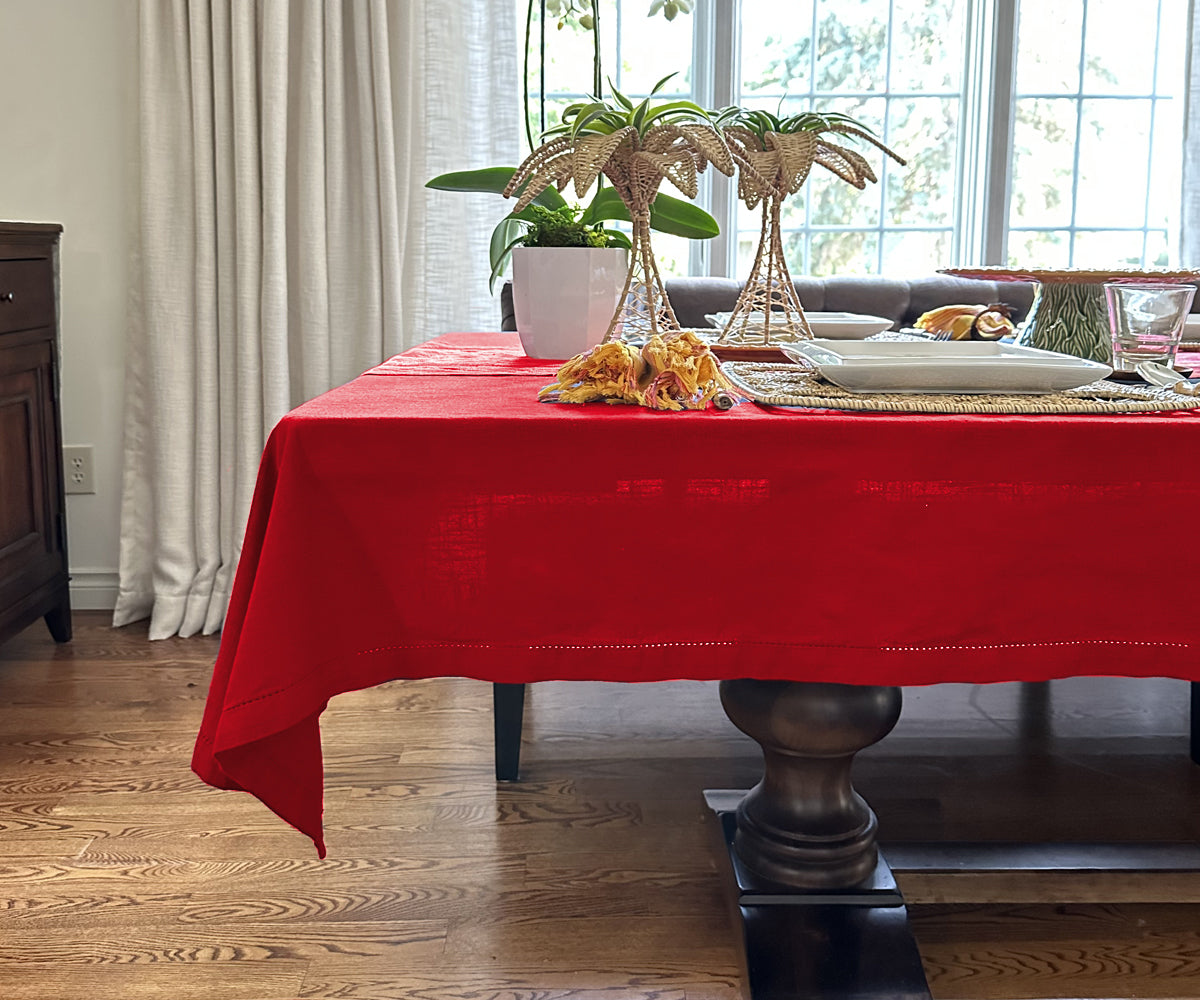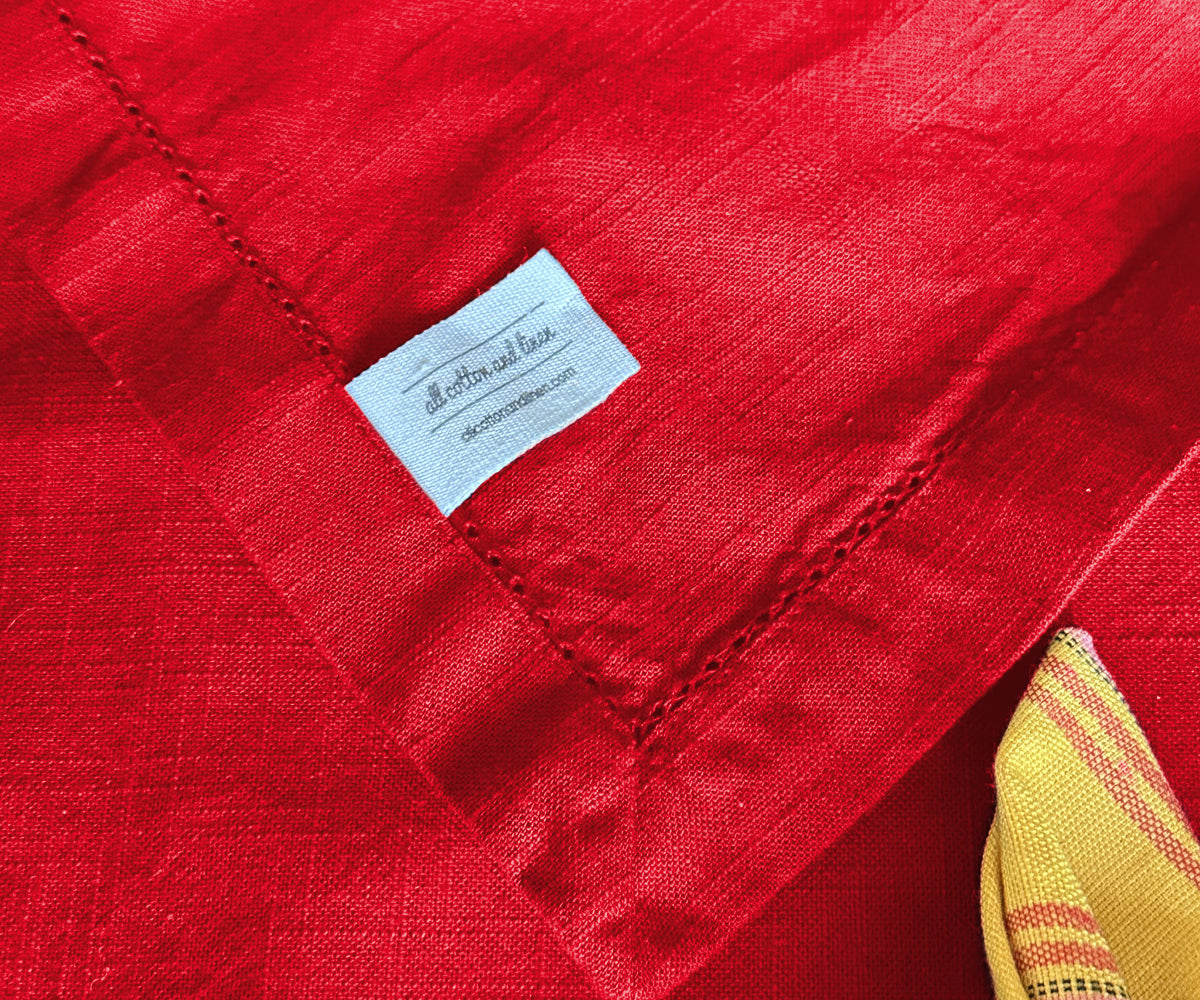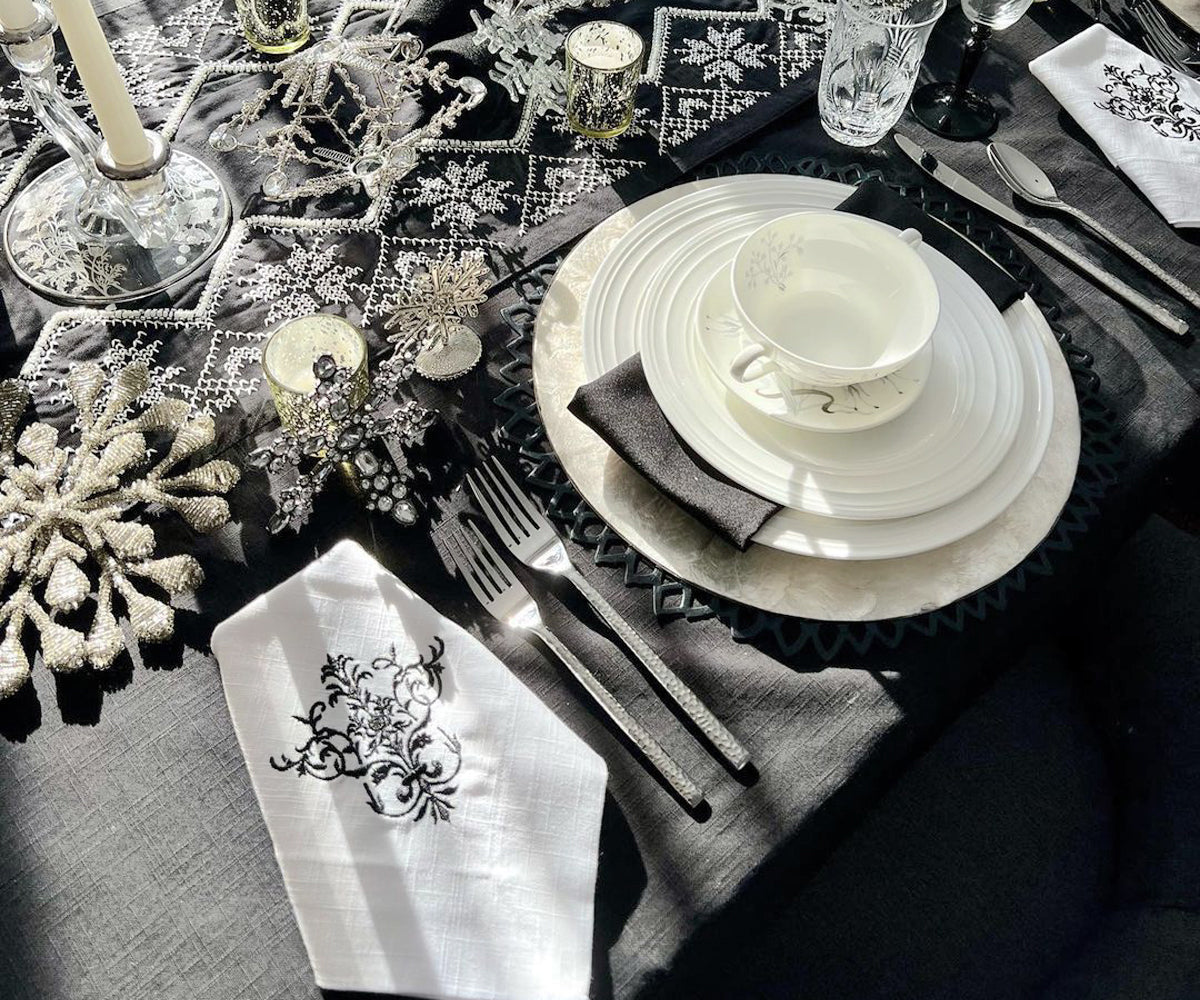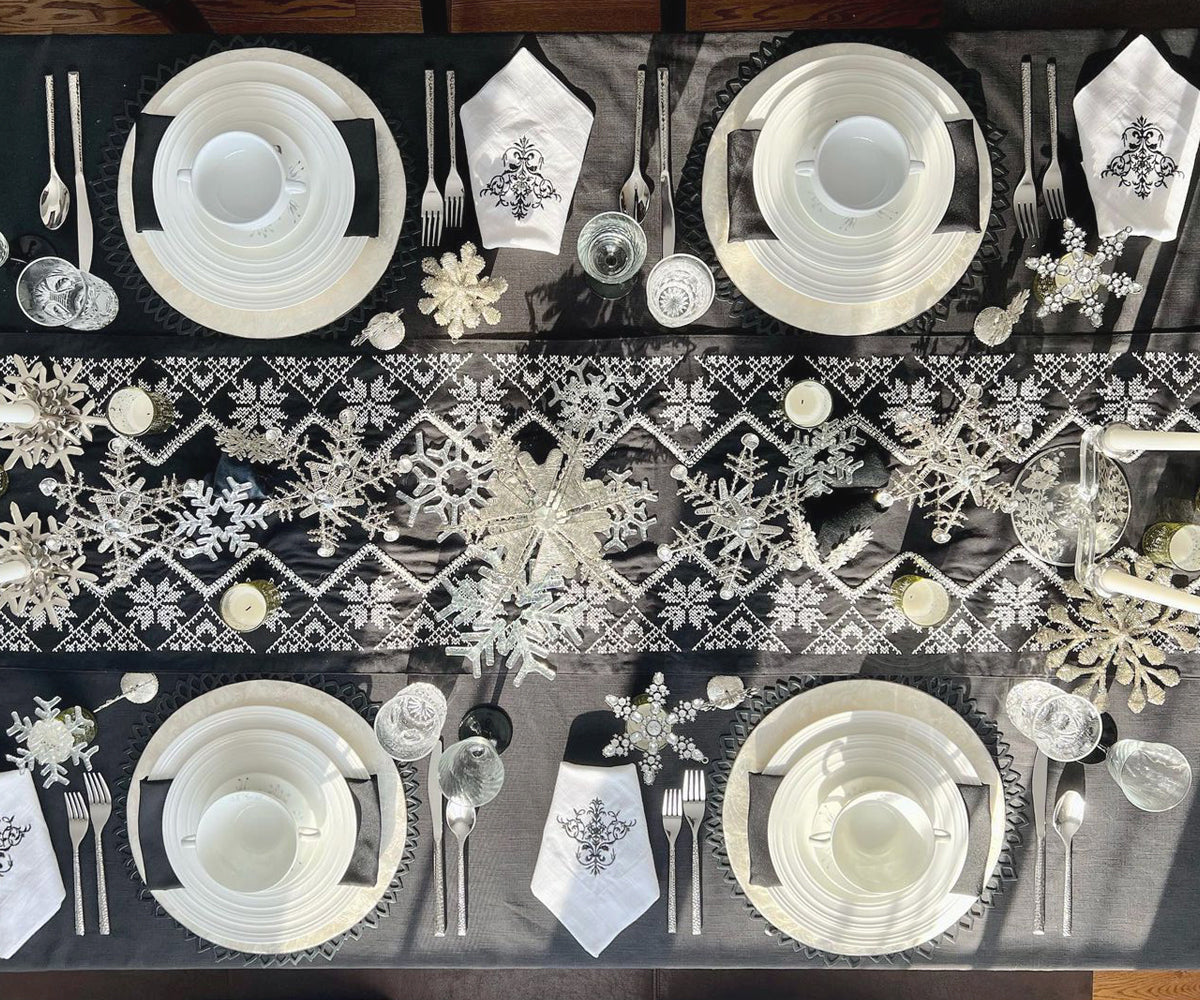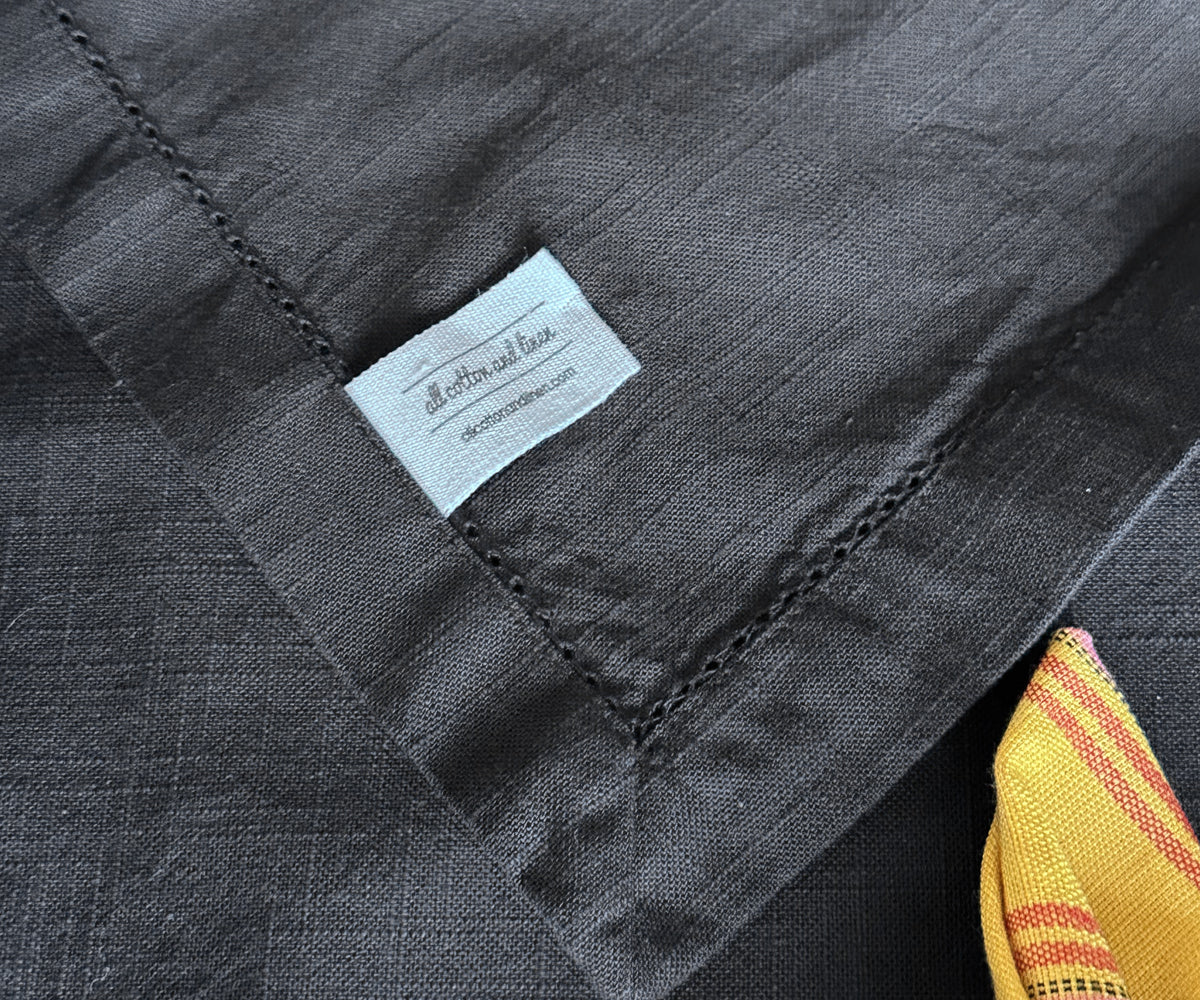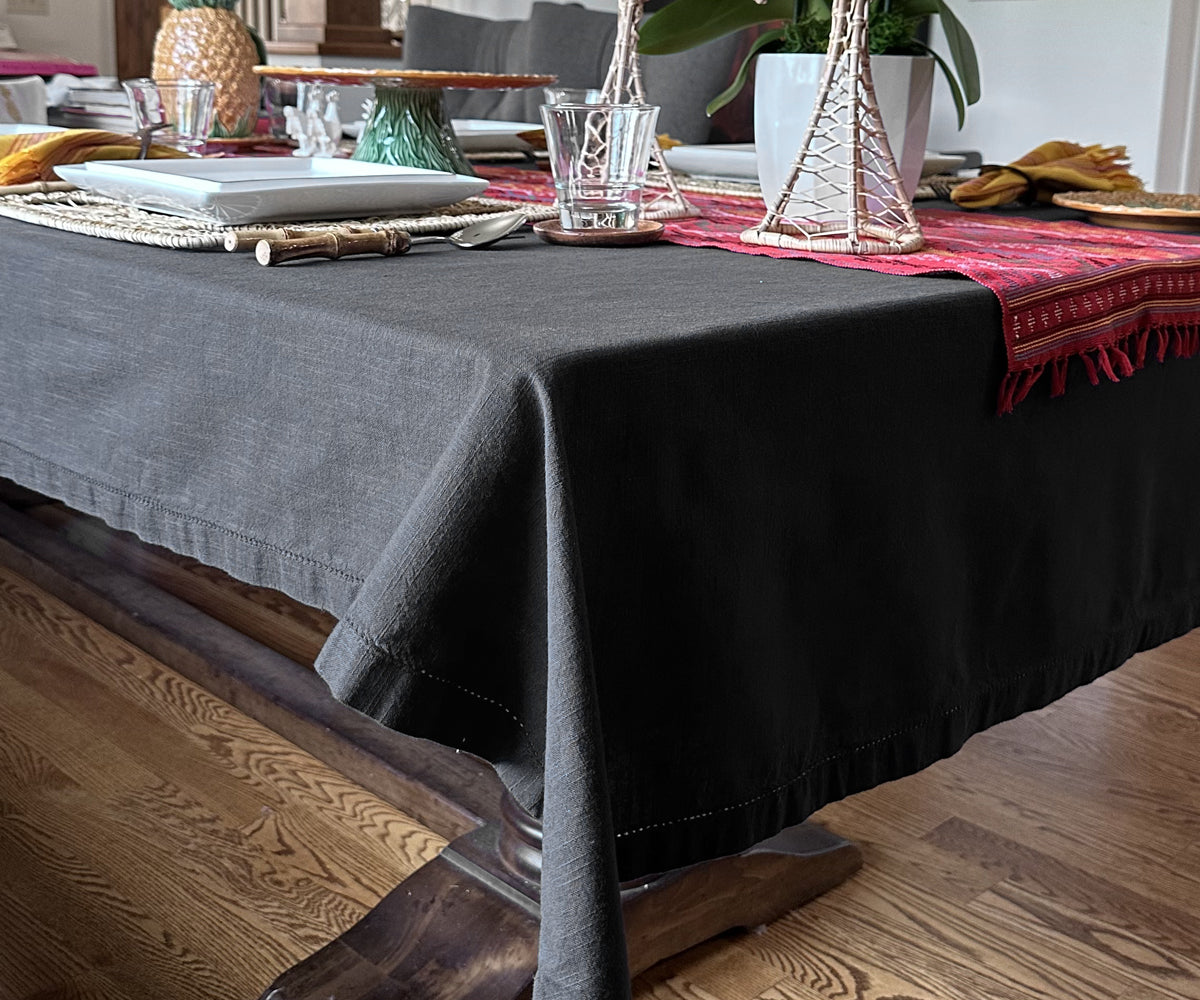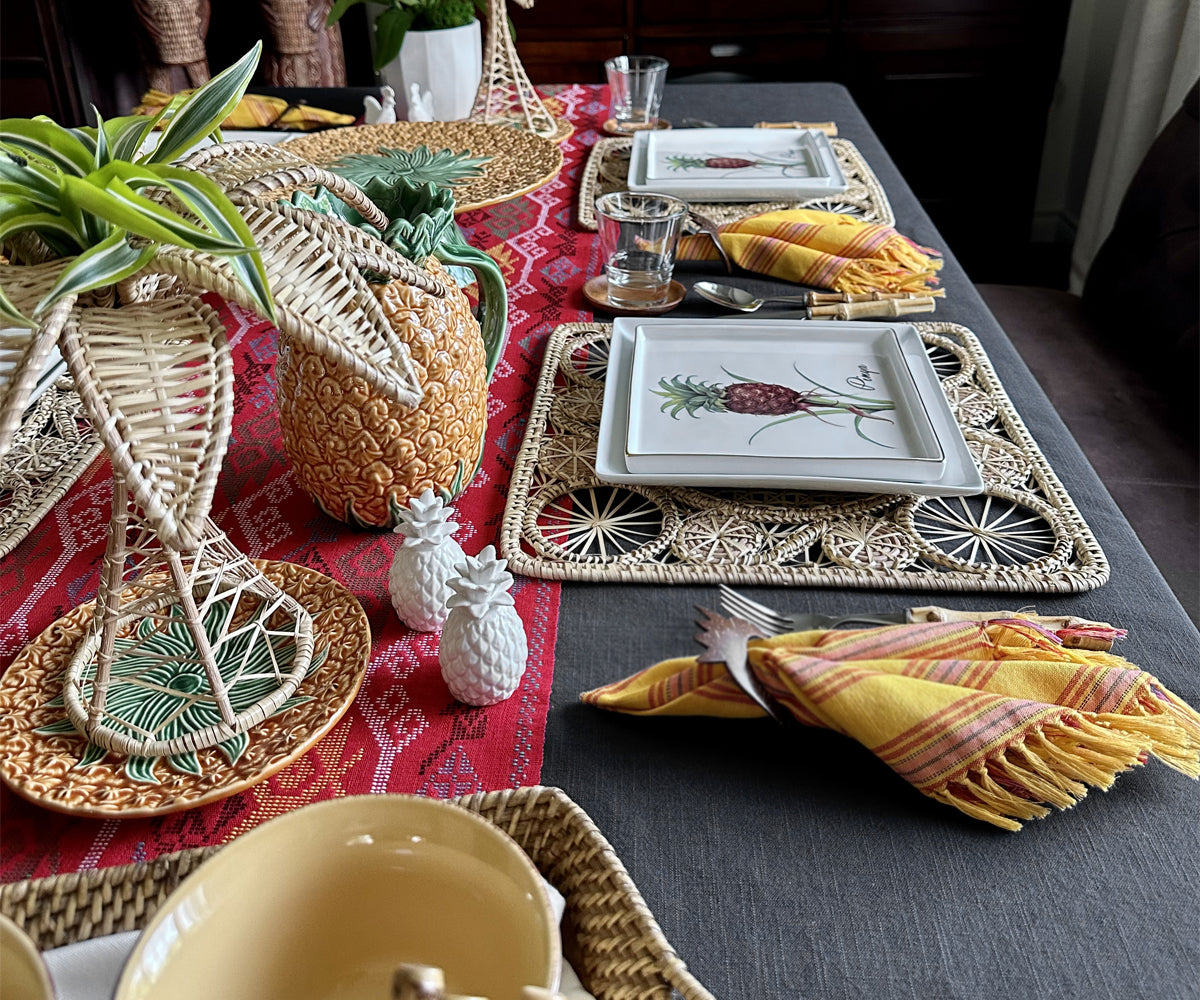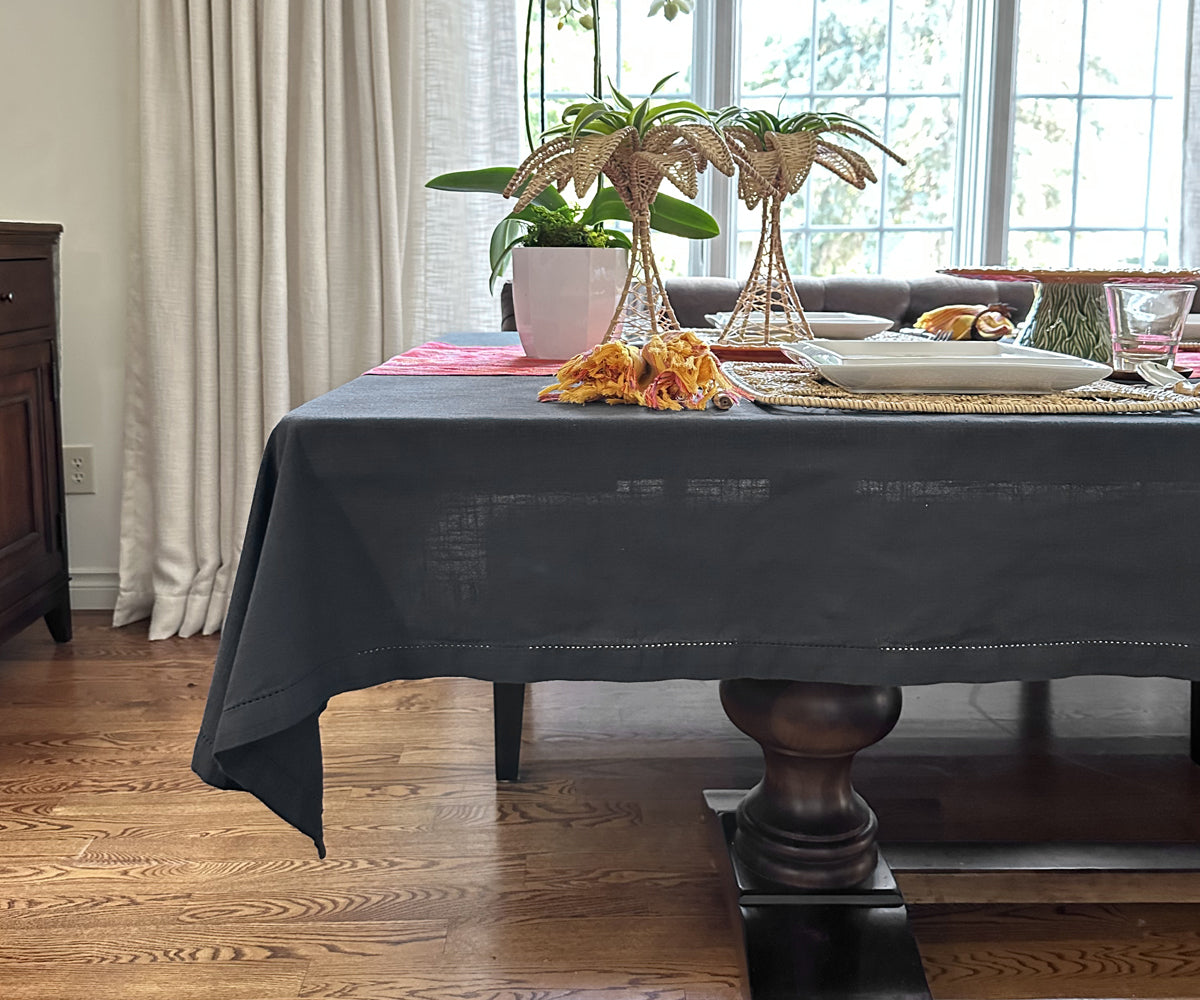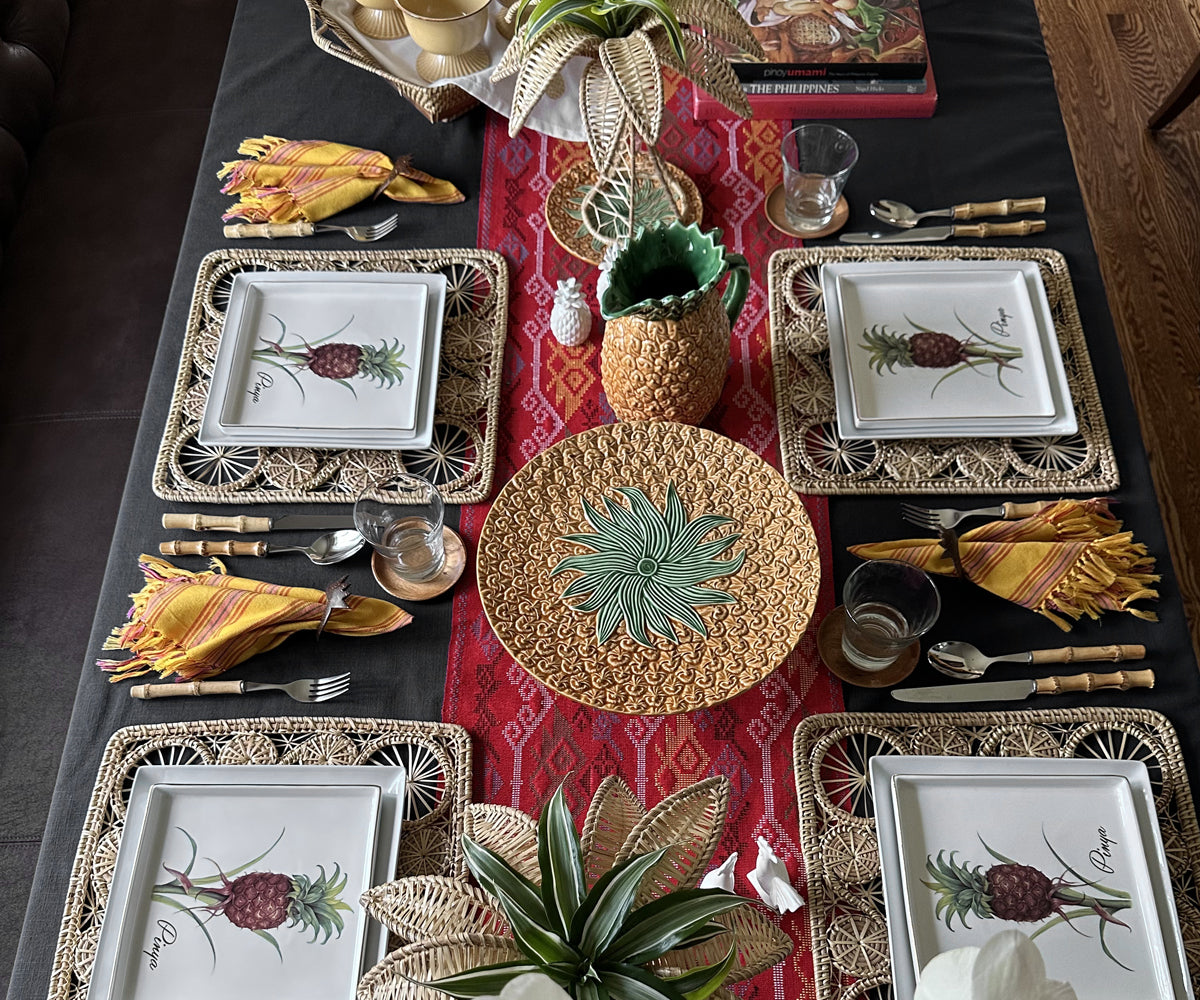 Rectangle Tablecloths
Product Details
Hemstitched Cotton Tablecloth:
Our rectangle tablecloths are crafted from 100% cotton, our rectangular tablecloth exudes coziness. With 63X109" sizes and various colors, it's perfect for charming dinner parties.

These flexible outdoor tablecloths, measuring 63 by 109 inches, can turn any occasion into a memorable experience.

There are two beautiful color options available on our tablecloths: HT Grey and HT Red.

These cloth tablecloths are available in versatile colors that accommodate 6-8 and 8-10 people and Fabric tablecloths provide the right fit for your dining.
This classic holiday tablecloth is crafted from high-quality materials for a crisp, clean look and feel. The durable fabric is thick and sturdy, ensuring maximum protection from spills. The attractive design and size make it perfect for formal and informal occasions.
Our premium cotton-blend rectangular christmas tablecloth offers elegance and practicality. Machine-washable and wrinkle-resistant for effortless daily use.
All Cotton and Linen offers an assortment of quality home and kitchen products including

Linen Tablecloths

, Table Runners,

Cotton Placemats

, and Stripe Dish Towels.
Dimensions & Easy Care
Dimensions:

Care and Maintenance
Machine wash in normal-temperature water
Tumble dry on a gentle cycle
Iron at less than 40-degree Celsius
To avoid creases do not leave the tablecloth in the dryer for long
Shipping & Return
Shipping
Standard USPS free shipping.
Order processing time: 1 to 2 days. Orders will be delivered within 6-8 days.
Return & Refund
Merchandise must not be worn, washed, or altered.
Returns are accepted within 60 days of delivery.
For any questions contact customerservice@allcottonandlinen.com
Refunds will be processed within 1-2 business days.
Need for Hemstitch Tablecloth
Discover the timeless sophistication of hemstitch tablecloths.
With intricate hemstitching along the edges, these tablecloths add a touch of elegance to any dining setting.
Crafted from 100% Cotton, they not only elevate your table decor but also provide durability for long-lasting use.
Perfect for formal dinners, celebrations, or everyday dining, hemstitch tablecloths blend style and practicality seamlessly.
Explore our collection and bring a refined aesthetic to your table.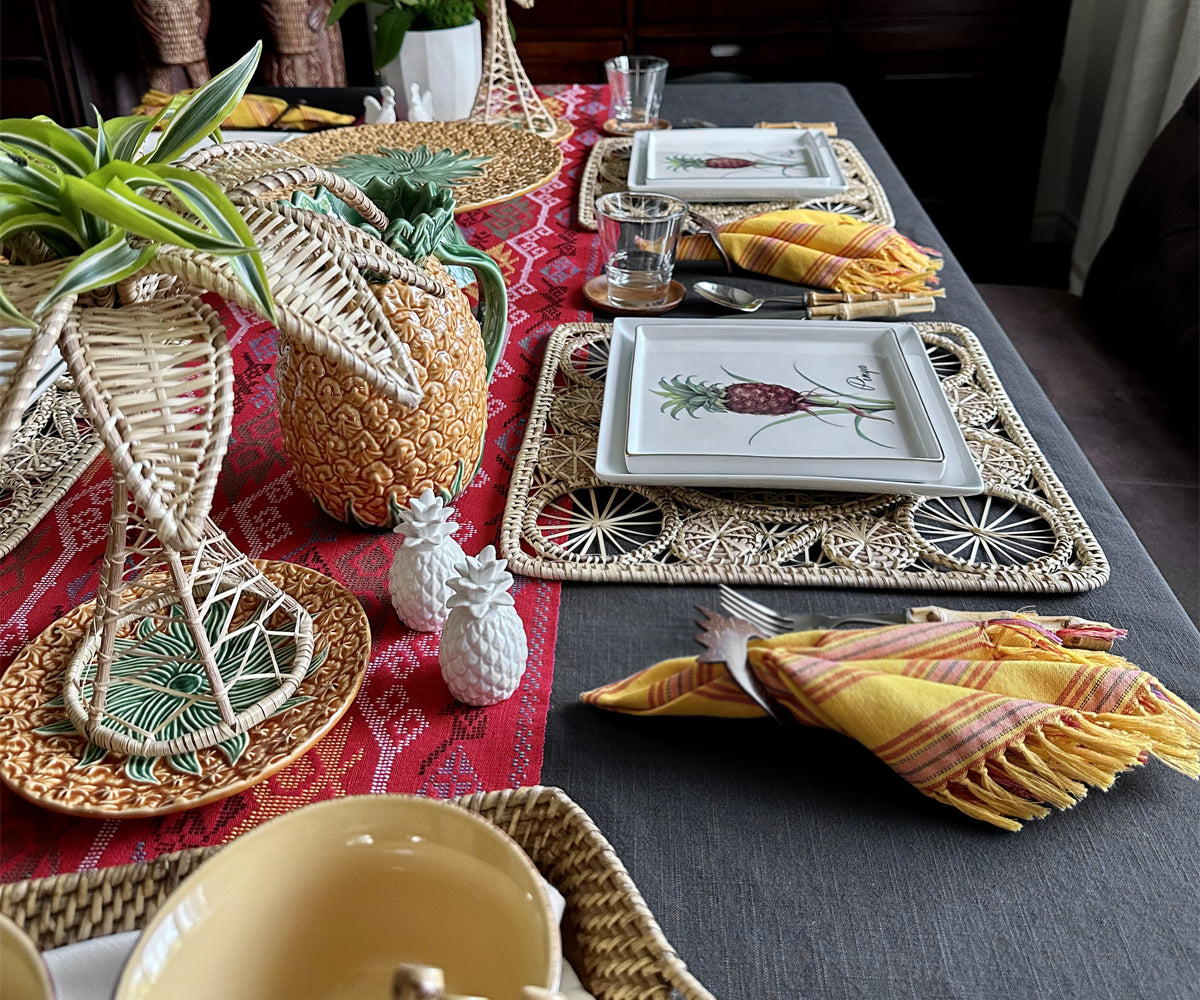 Hemstitch Tablecloth
Elevate your dining experience with our exquisite cotton tablecloth. The delicate detailing adds a touch of timeless elegance, creating a beautiful backdrop for your gatherings.
Uses of Hemstitch Tablecloth
Cloth tablecloths are versatile and enhance various settings. Elevate your dining experience, impress guests at events, or add a touch of sophistication to daily meals. Perfect for formal occasions and everyday elegance, these rectangular tablecloths combine style and functionality with their intricate detailing.