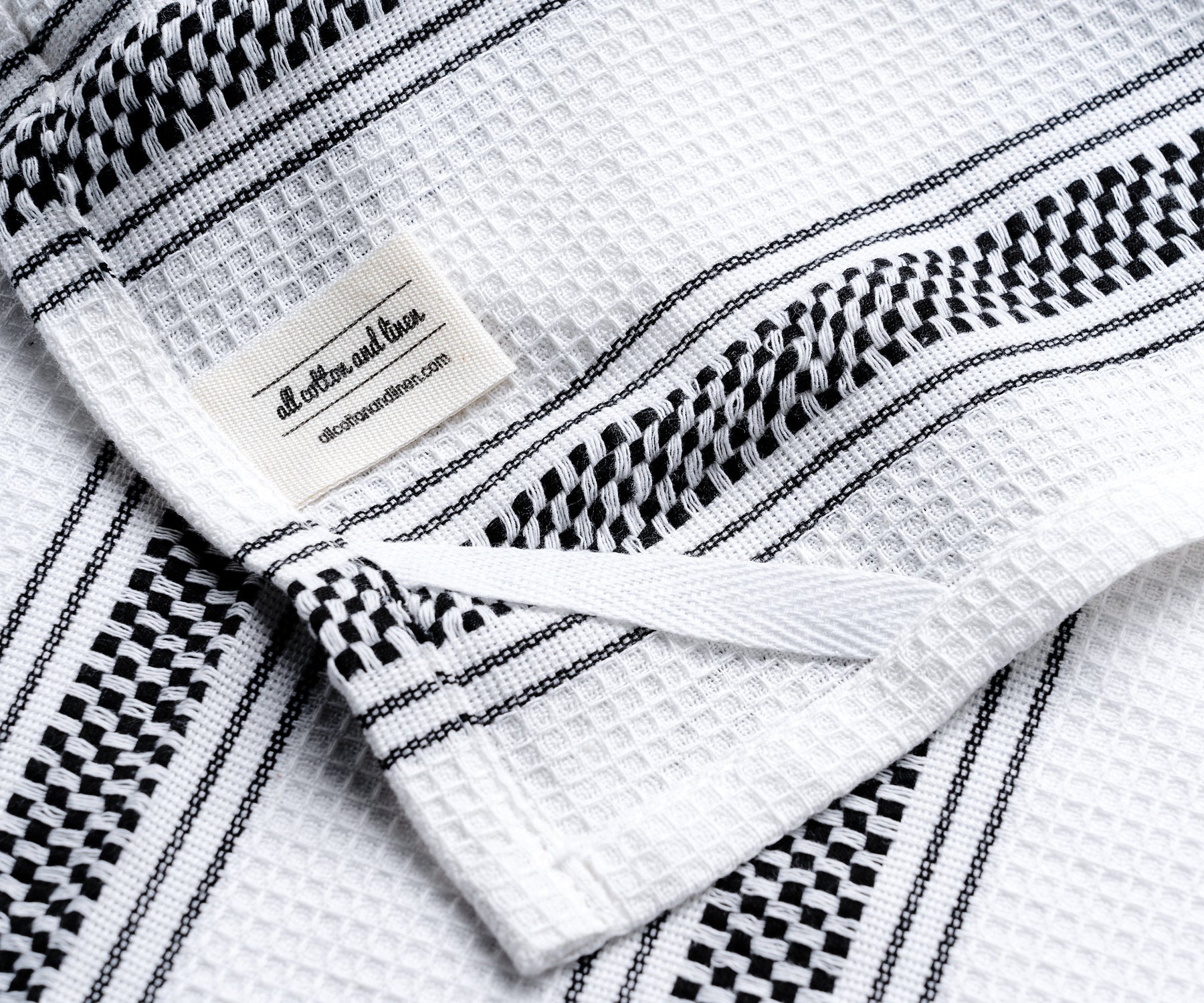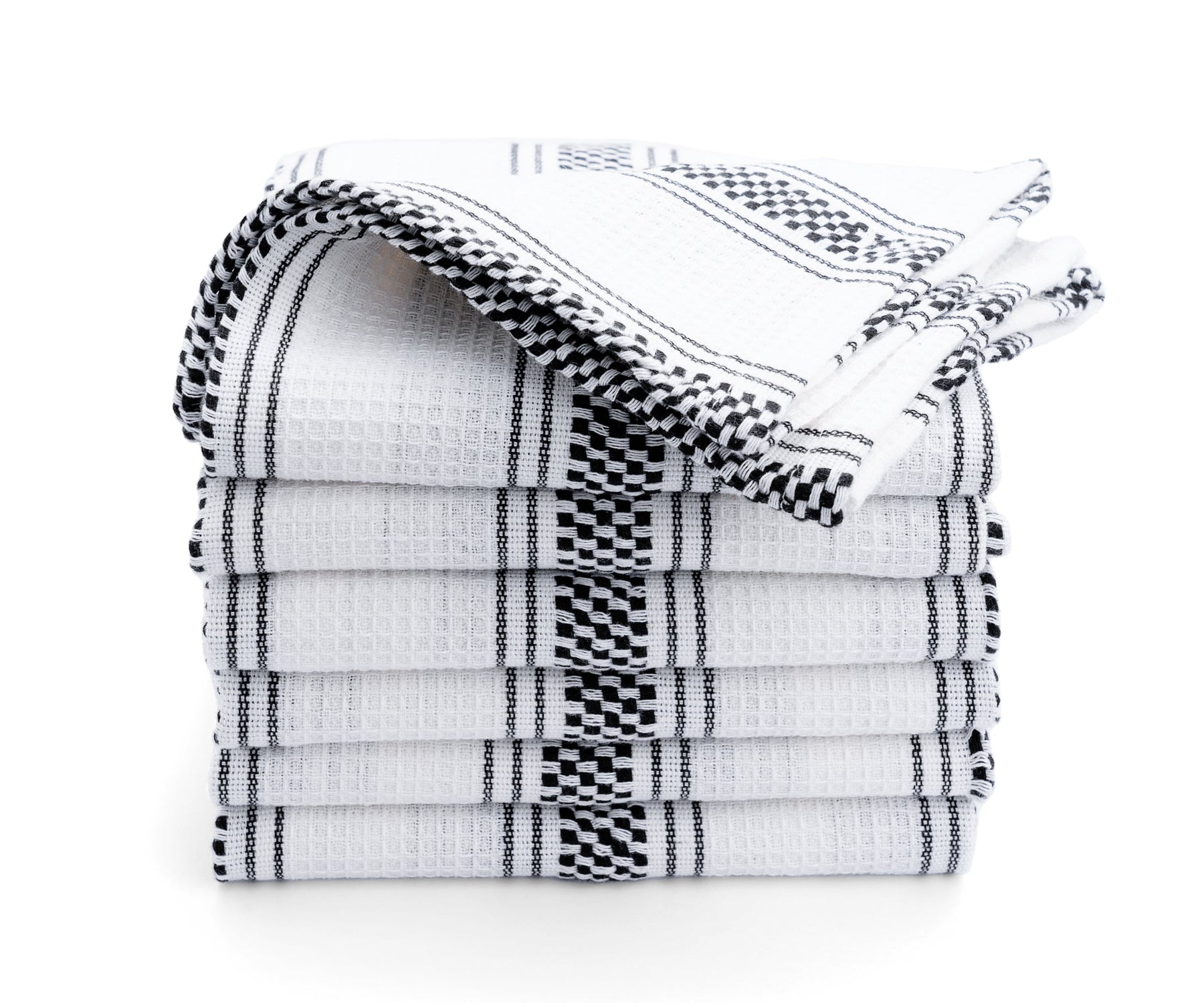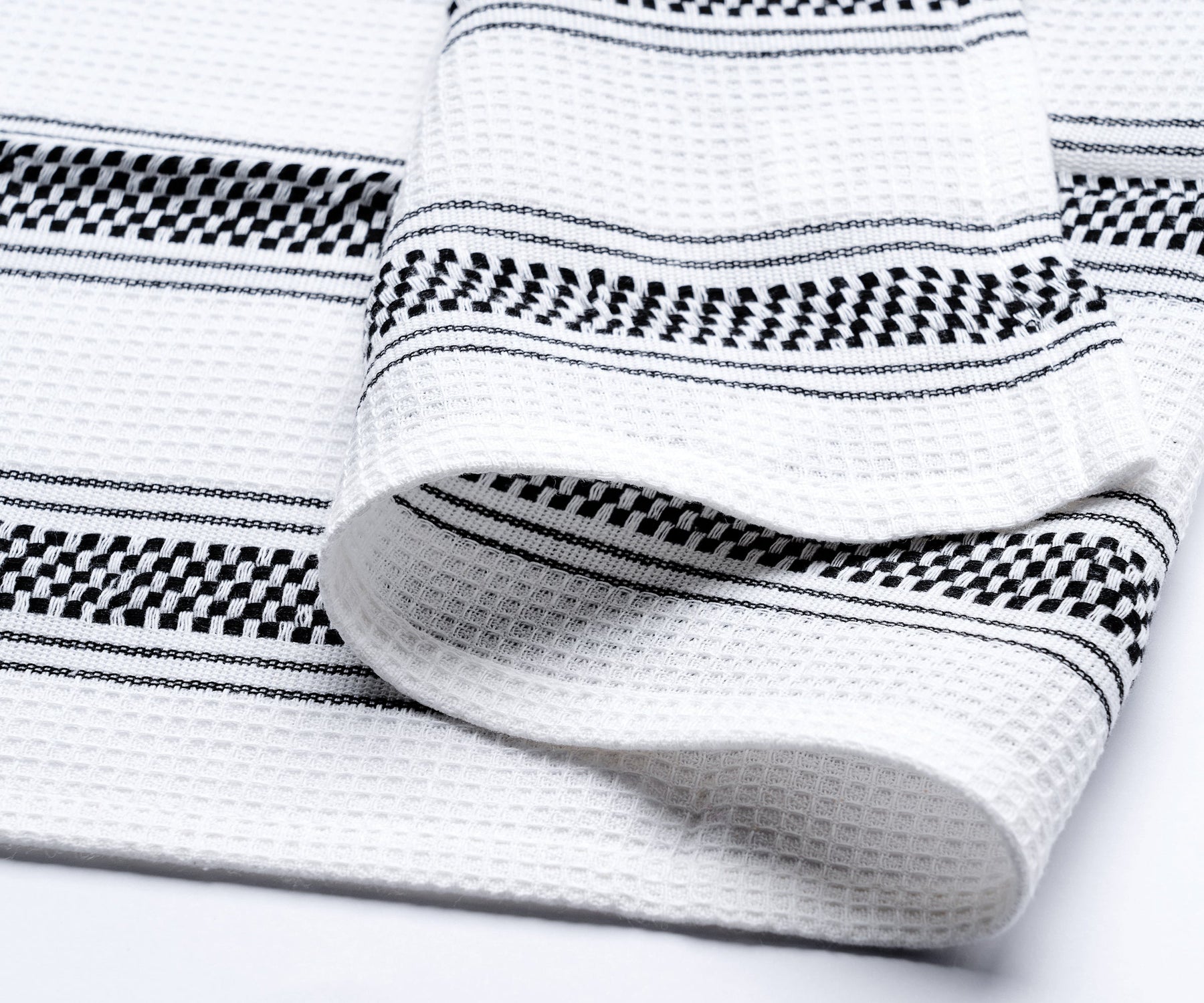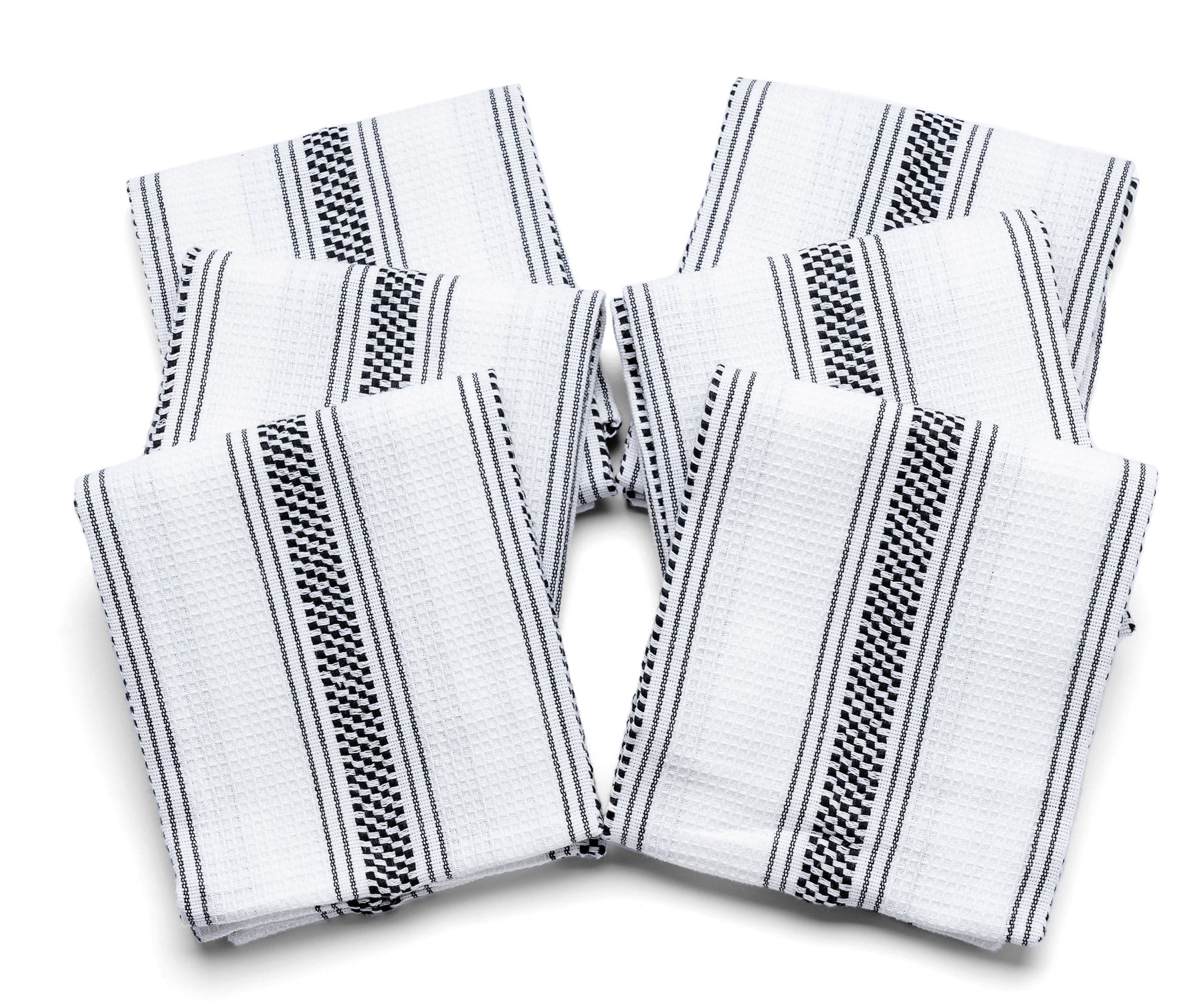 Black Kitchen Hand Towel
Product Details
Cotton dish towels - easter towels:
 Fabric: Black Towel made of 100% Cotton.

 Size: "18 X 28" or 16 x 27" inches, available as a set of 6."

 

Usage

: Black and white hand towels

while also being absorbent, lightweight, soft, and ideal for everyday use.

 

Kitchen dish towels such as

black dish towels

and

black and white striped towels

can serve as versatile

black and white dish towels

and hand towels for occasions like Christmas, Halloween, Thanksgiving, parties, dinners, get-togethers, birthdays, BBQs, and anniversaries.
Dimensions & Easy Care
Dimensions
Care Instructions
Machine Washable

Tumble dry on a gentle cycle

Iron at low if needed

Wrinkle and color fade resistant
Shipping & Return
Shipping 
Standard USPS free shipping

Order processing time: 1 to 2 days 
Return & Refund
Merchandise must not be worn, washed, or altered.

Returns are accepted within 60 days of delivery.

For any questions about returns: customerservice@allcottonandlinen.com

Refunds will be processed within 1-2 business days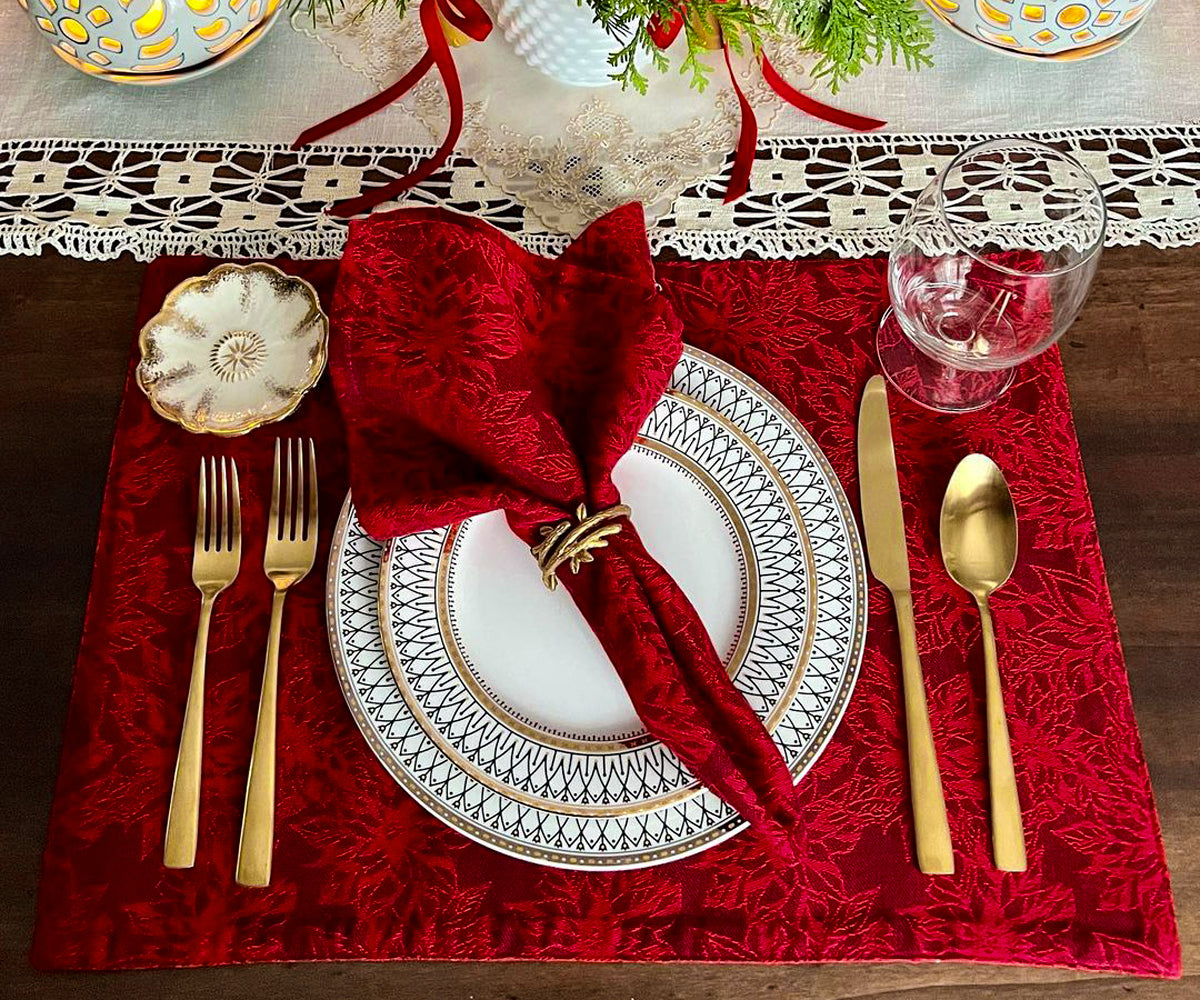 Cloth Placemats
Dining Table Placemats elevate table settings with their decorative charm, adding a layer of protection while enhancing the overall visual appeal for a stylish dining experience.
Uses of Cloth Placemats
Cotton placemats add a touch of style and sophistication to table settings, protecting the dining surface while enhancing the overall aesthetic appeal. They offer a versatile option for everyday meals and special occasions, creating a polished and inviting dining experience.

Frequently Asked Questions
Yes, our festive tablecloths are designed to add a touch of celebration to your special events and gatherings.
Absolutely; the festive tablecloths are versatile and perfect for enhancing the ambiance of both indoor and outdoor celebrations.
While designed for festive occasions, the versatile patterns suit various seasons and celebrations.
Some designs, such as stripes, checks, and prints, feature a subtle sheen for added elegance, enhancing the festive and celebratory atmosphere.
Yes, cotton tablecloths come in various patterns, bold borders and vibrant hues each offering a unique texture and visual appeal.