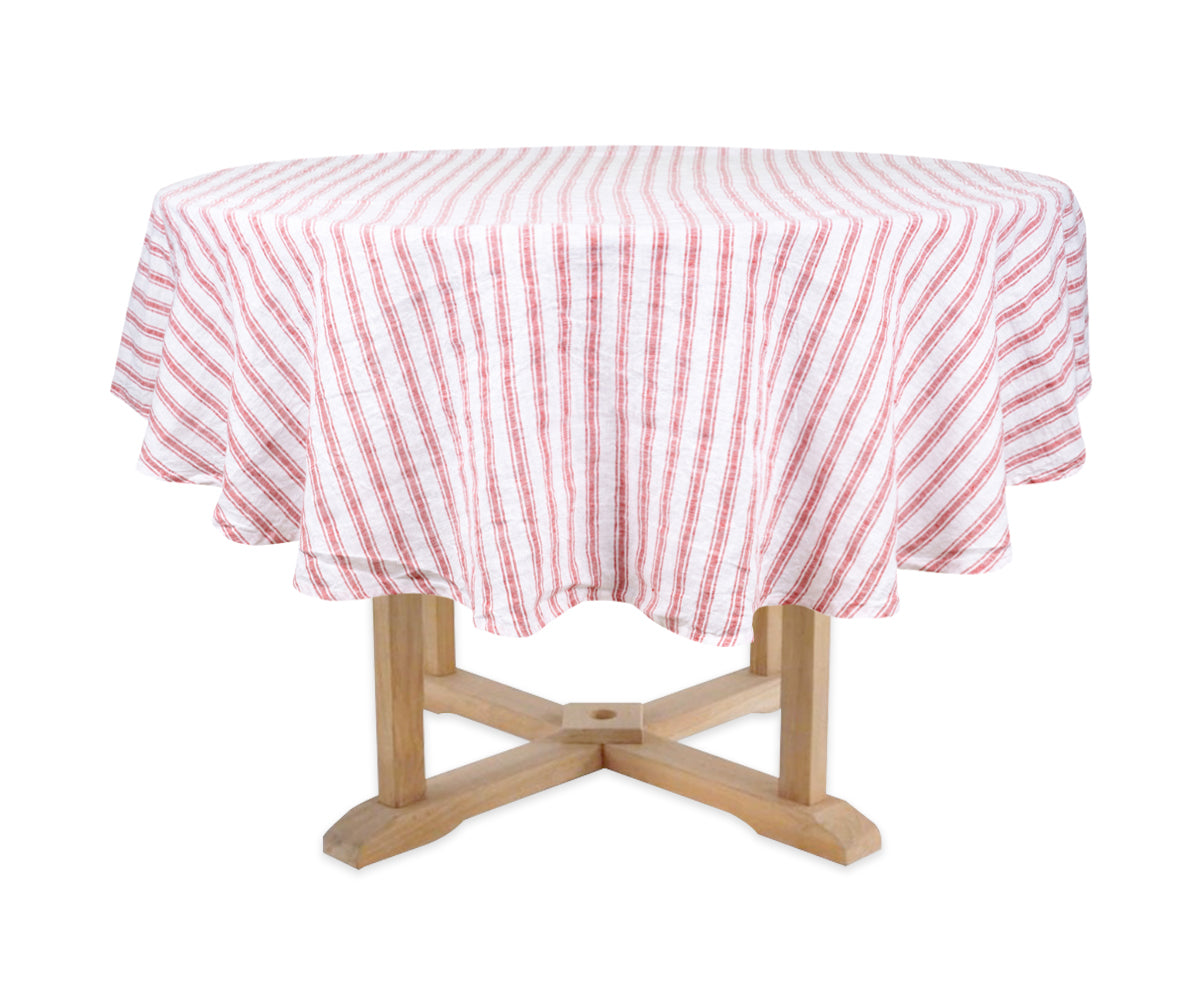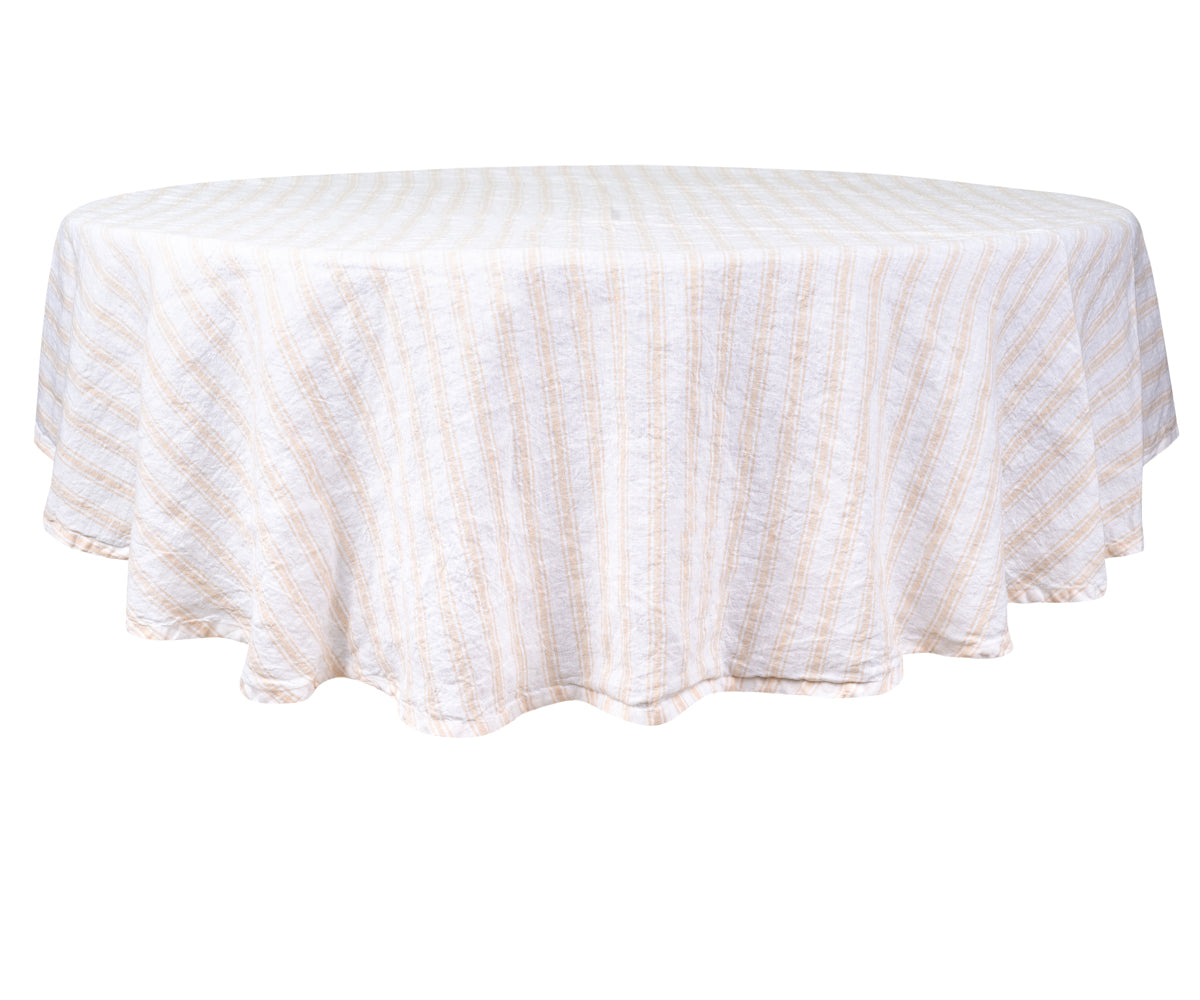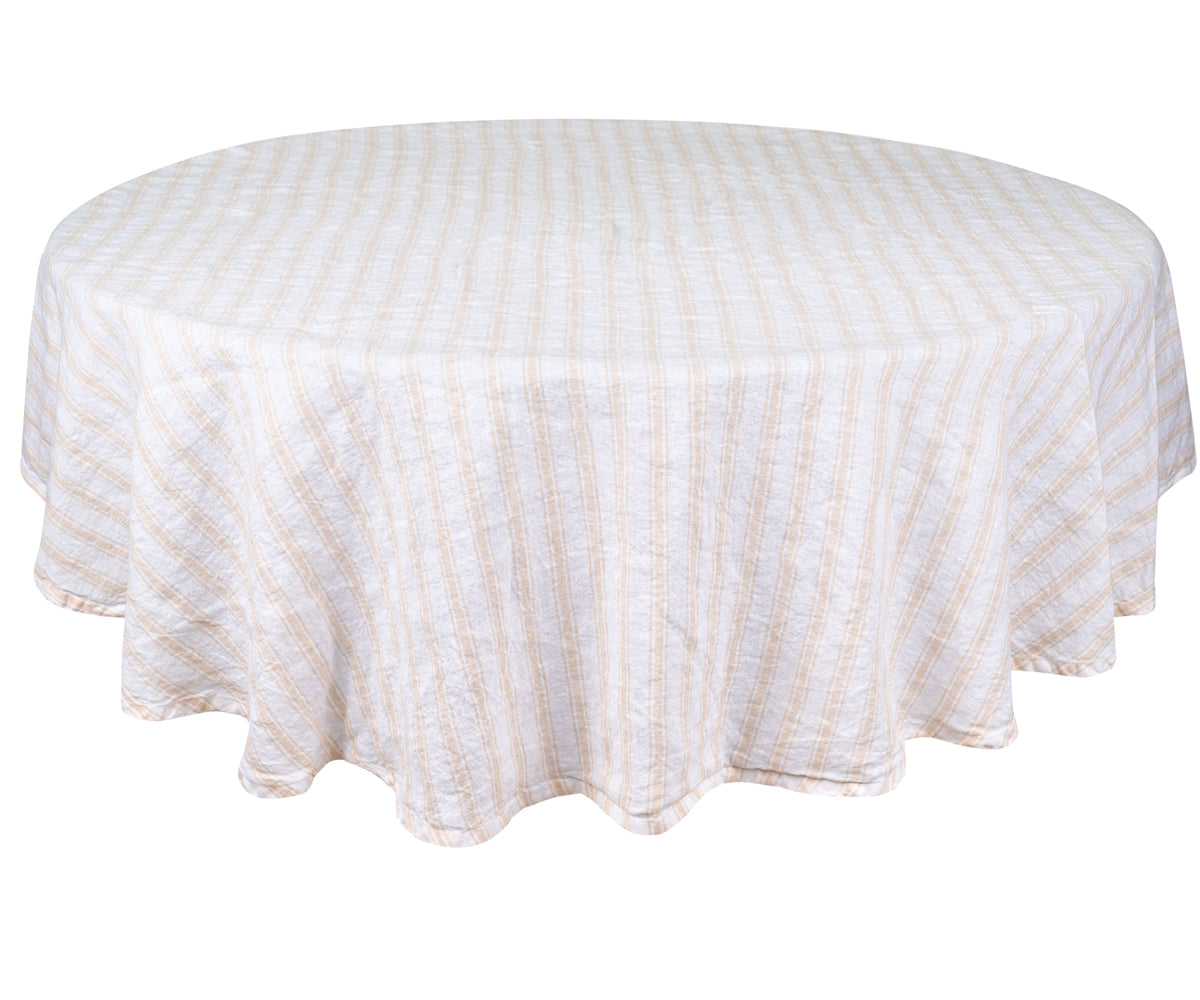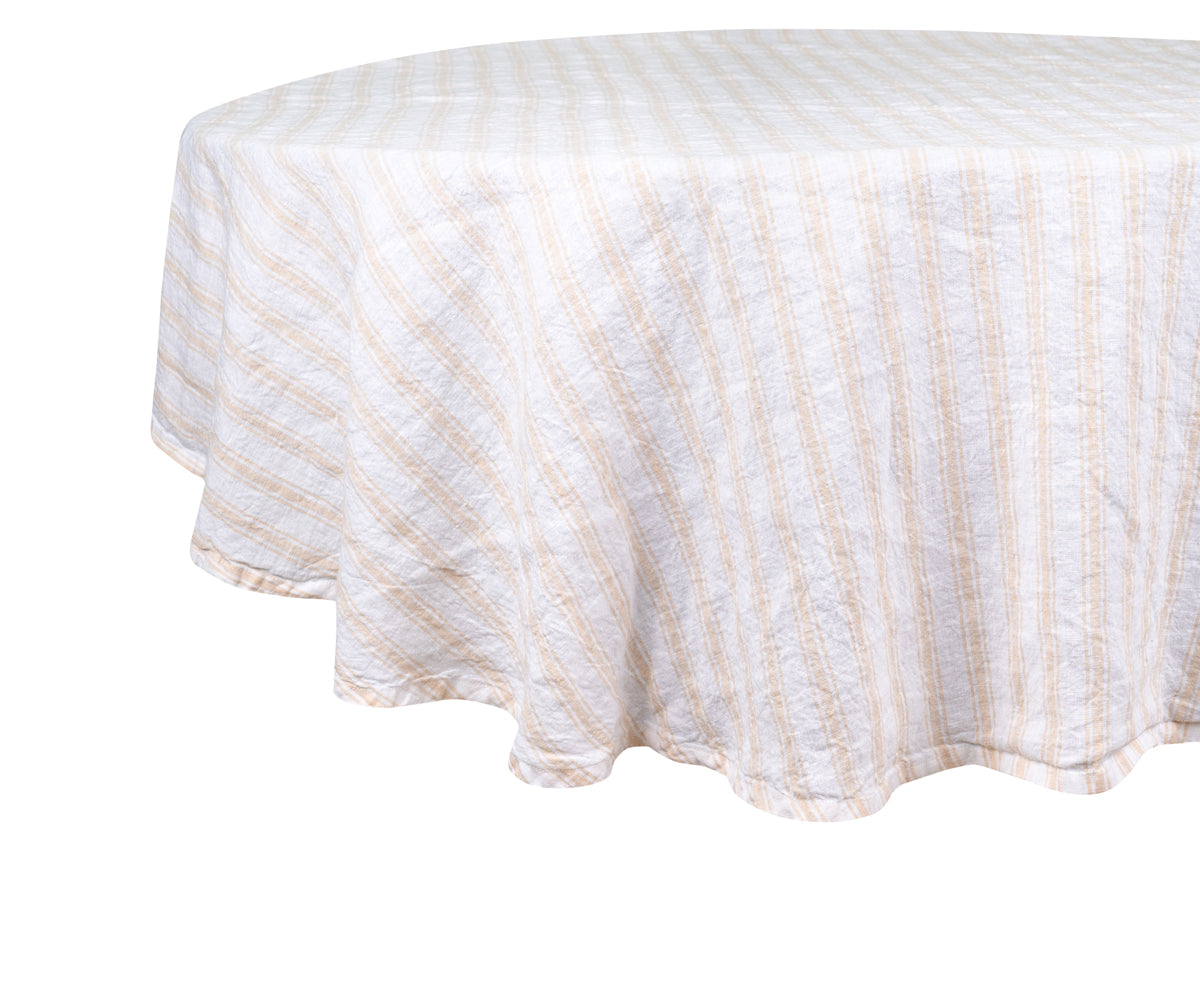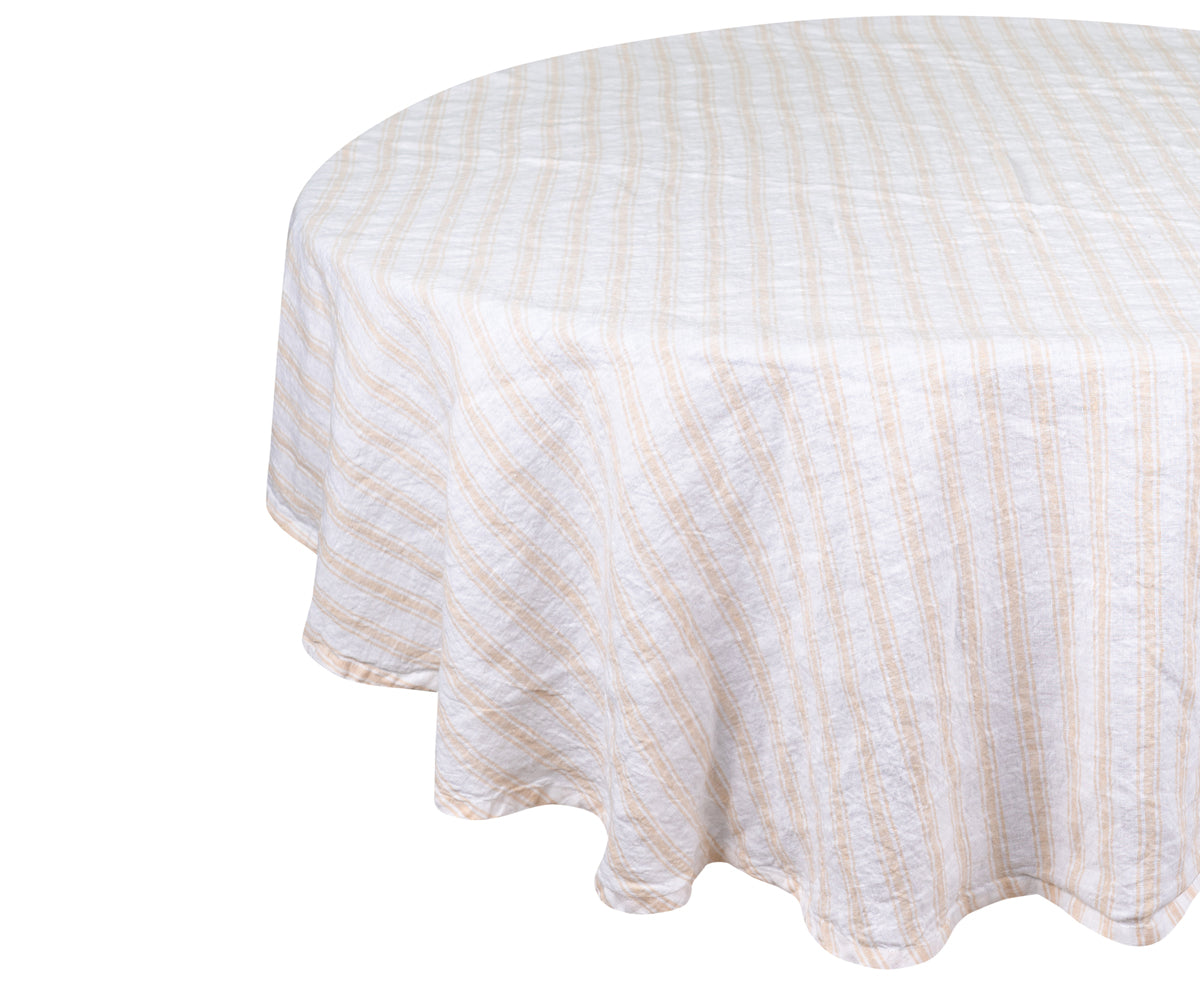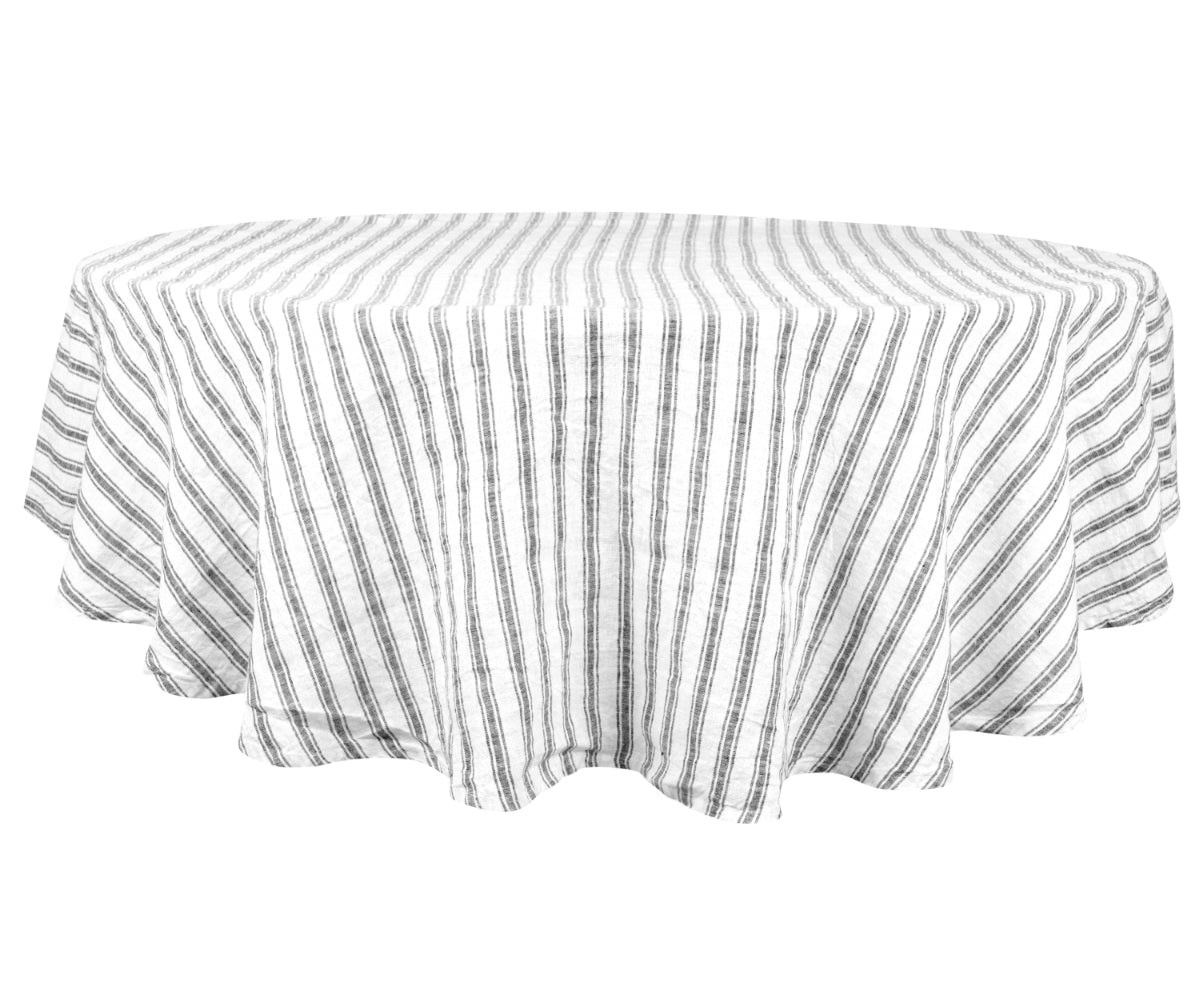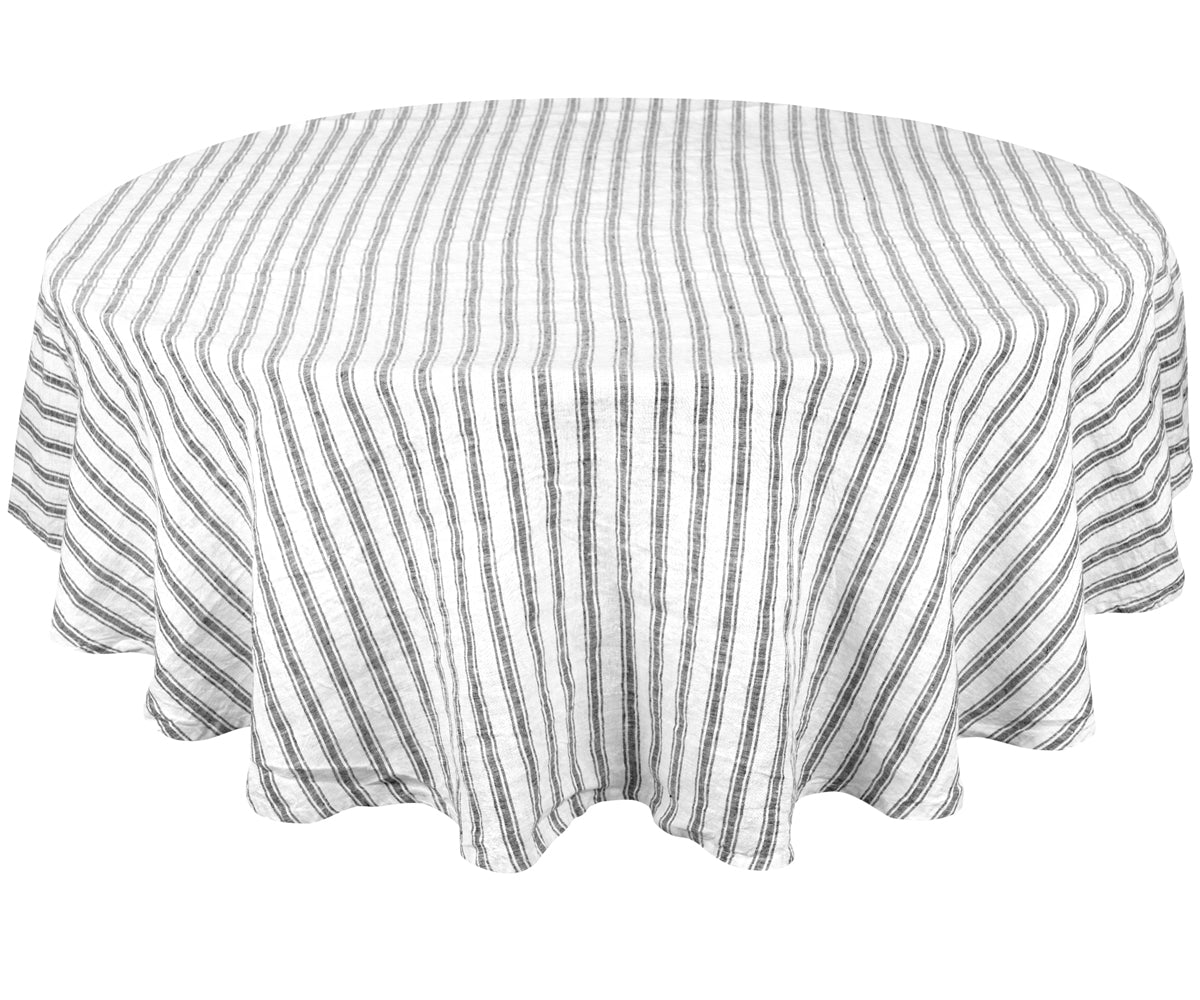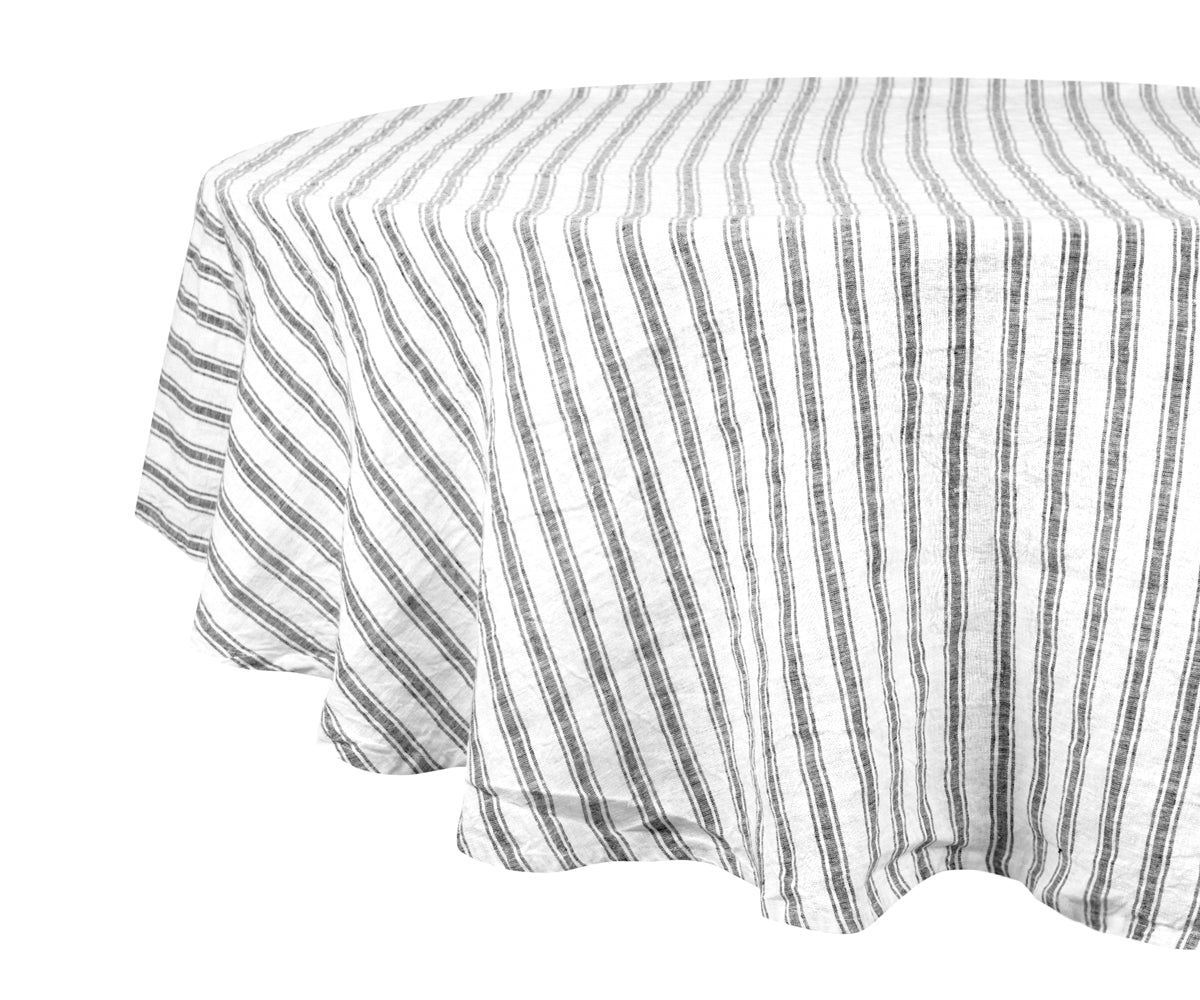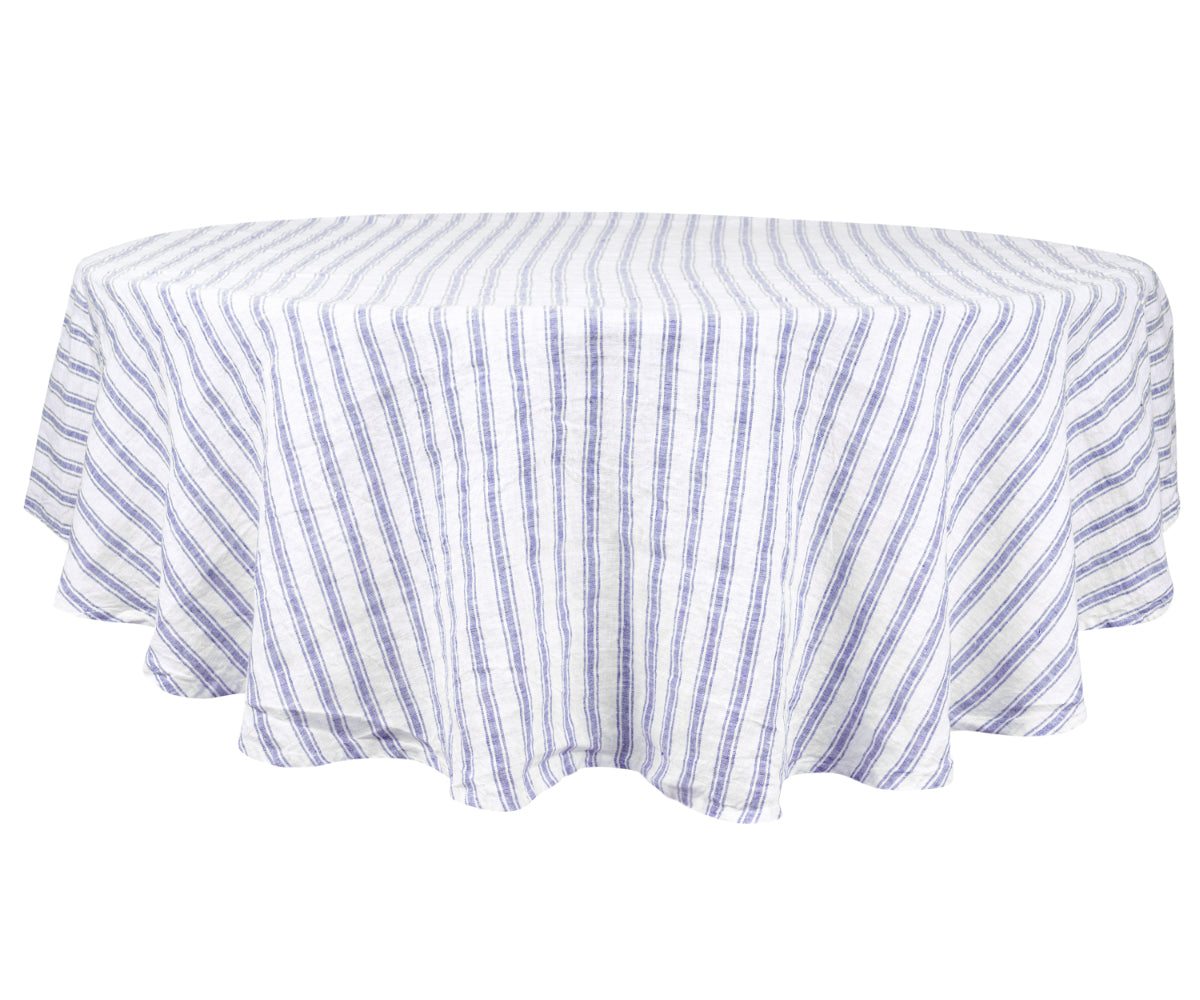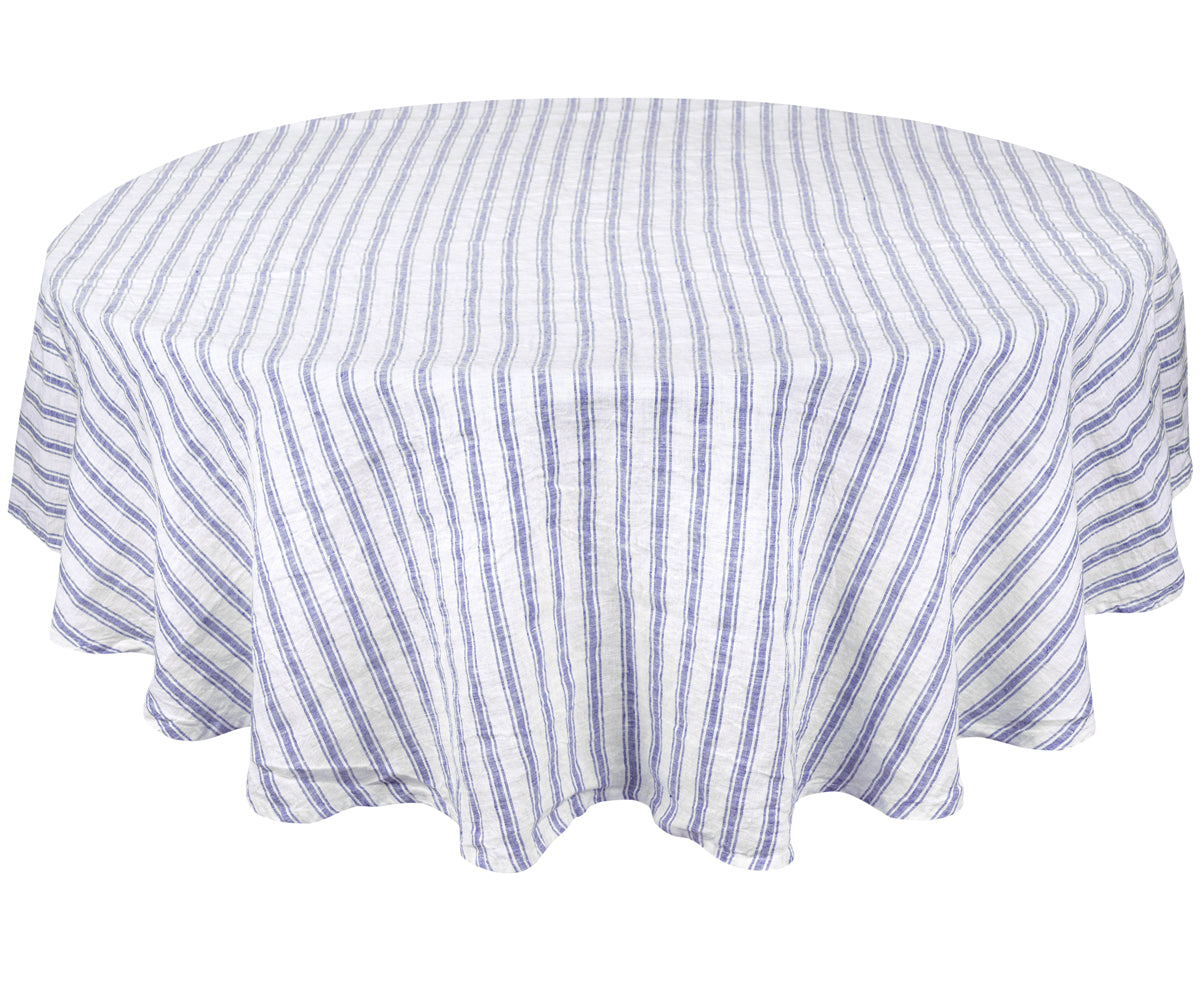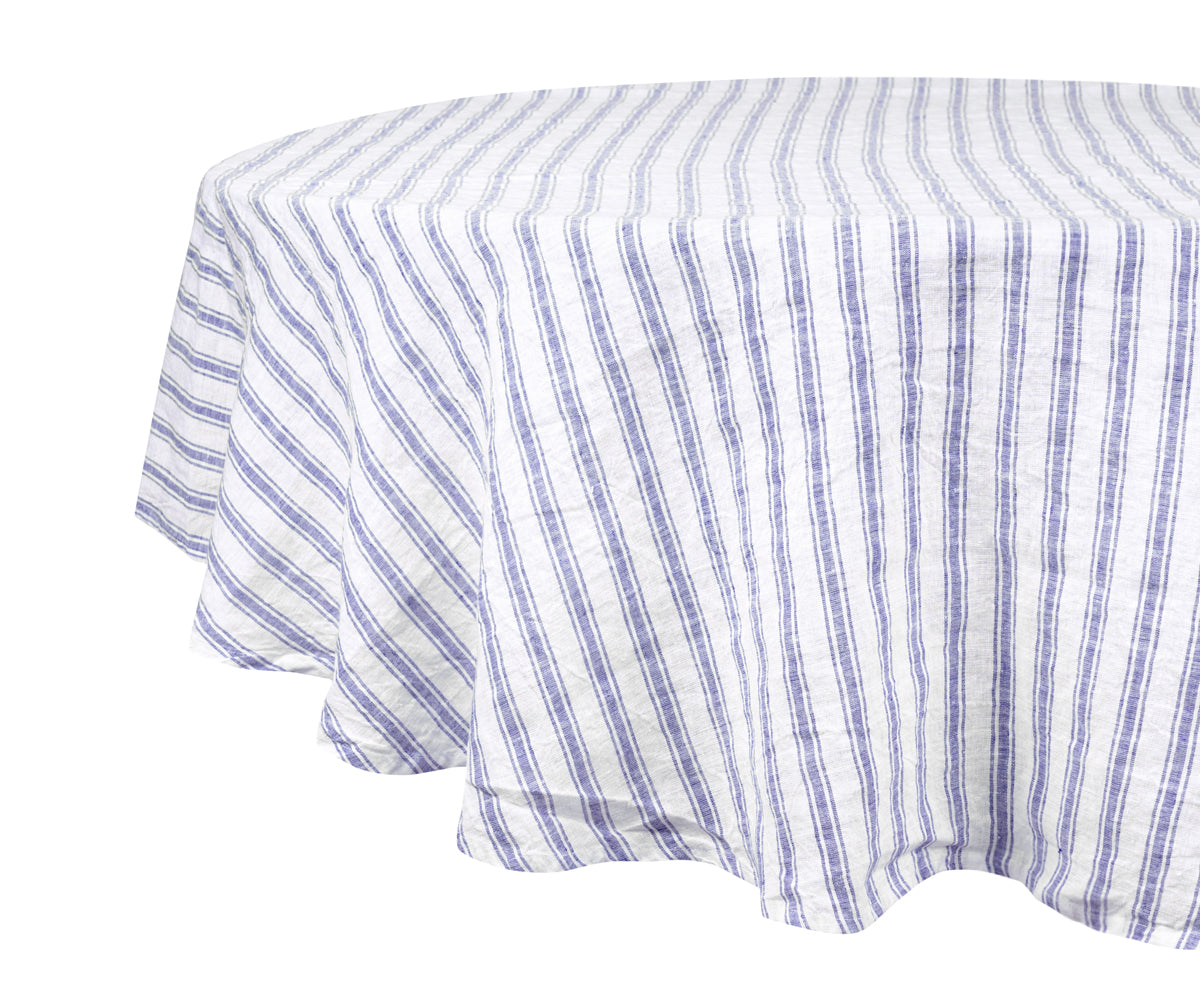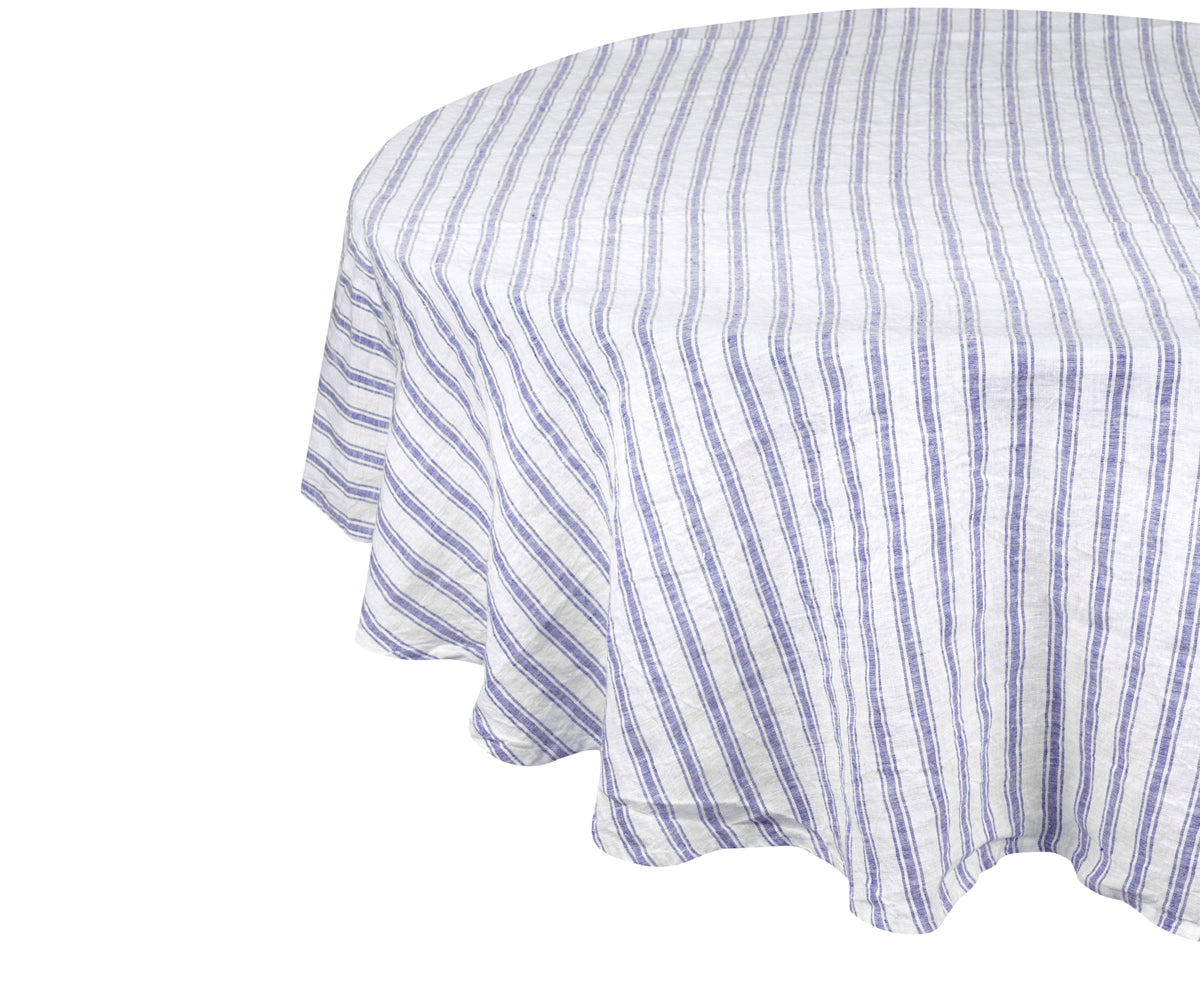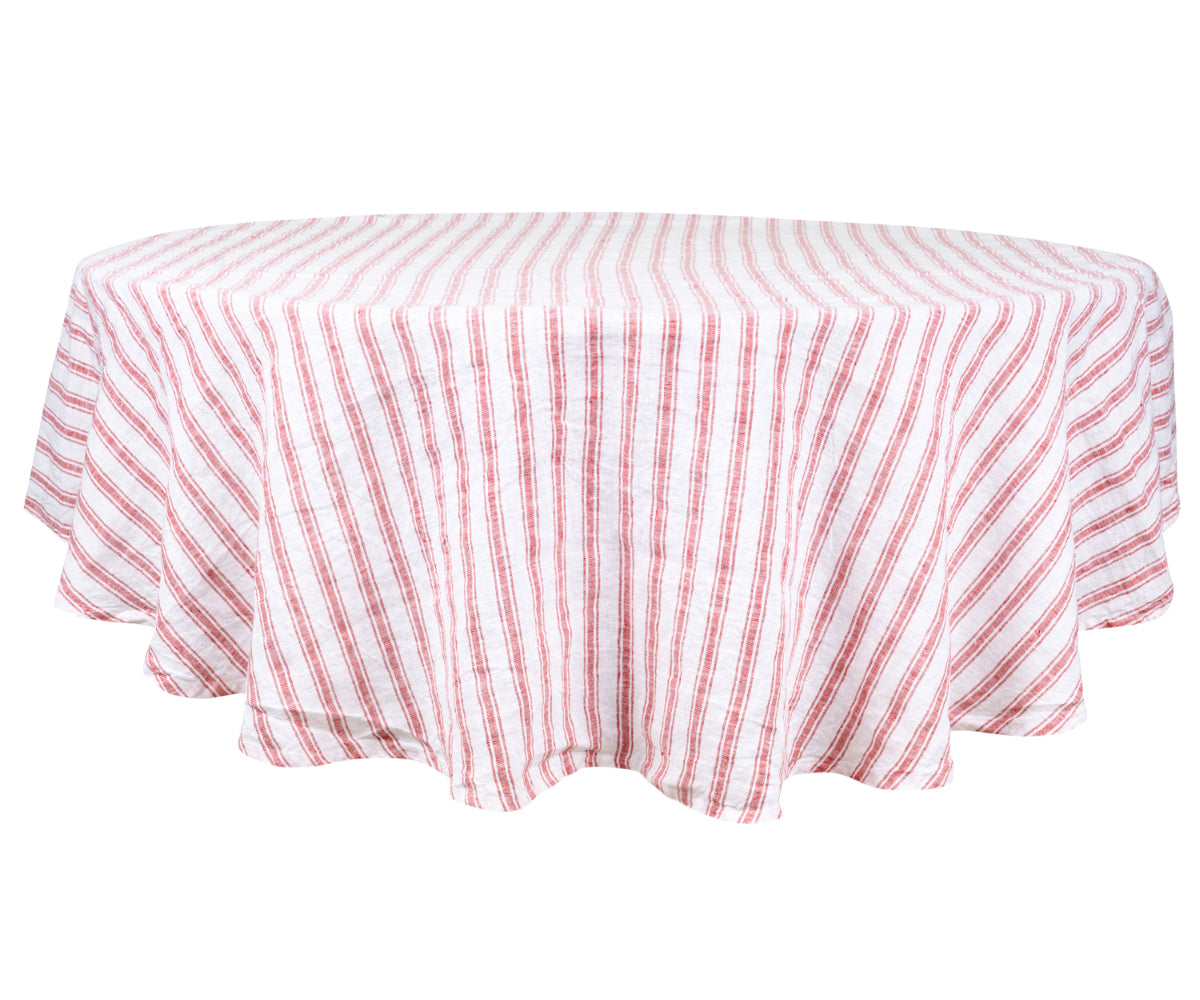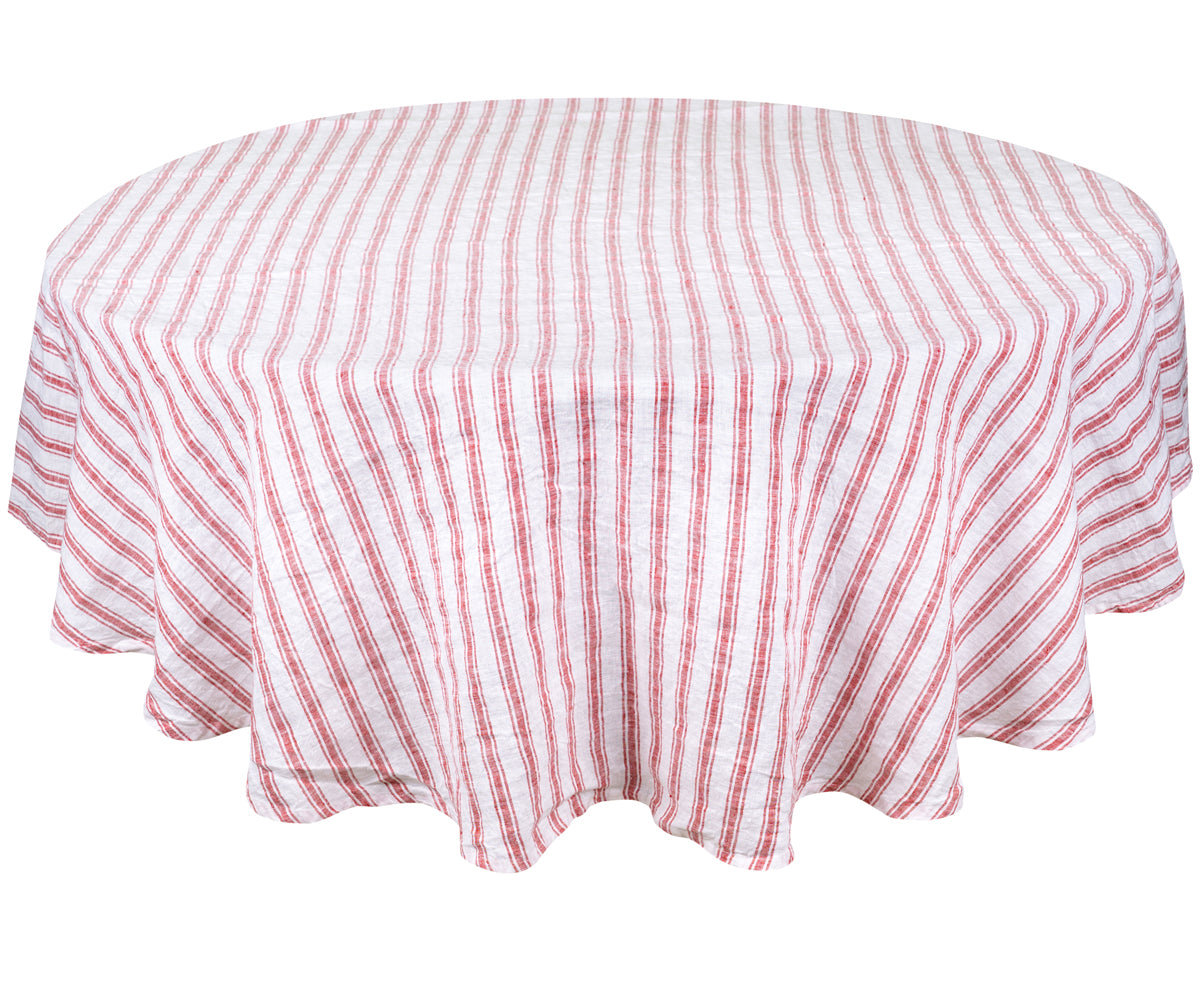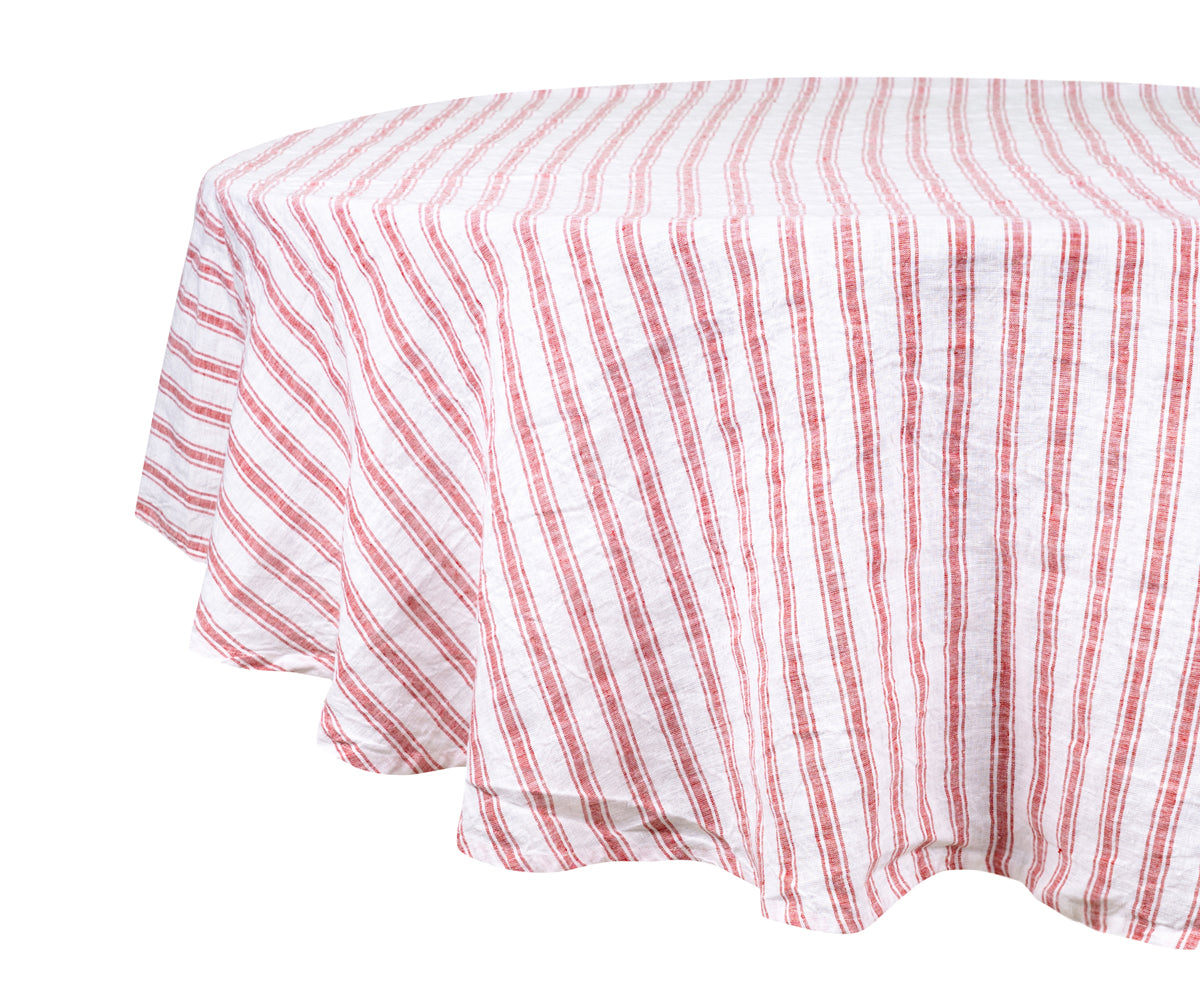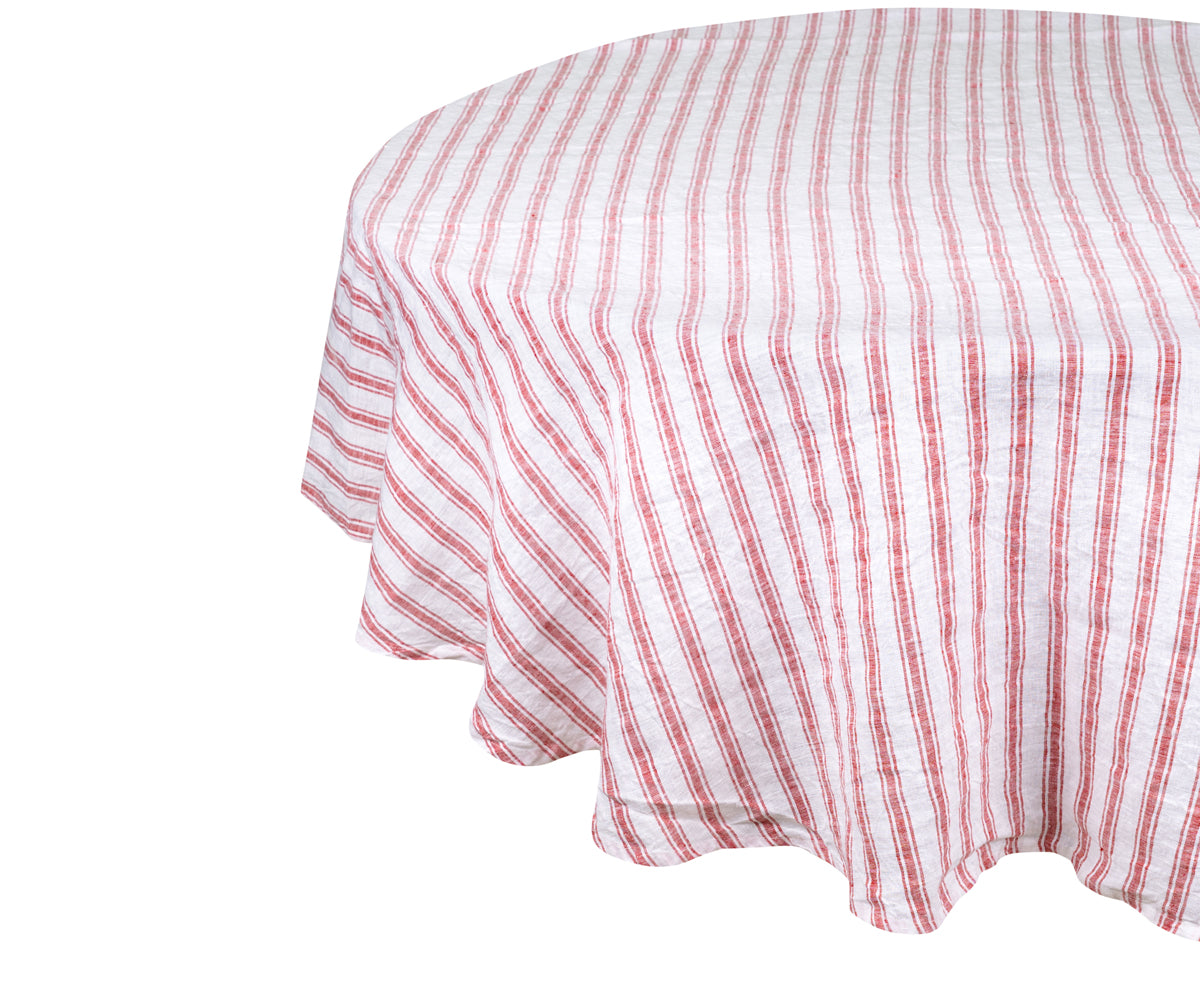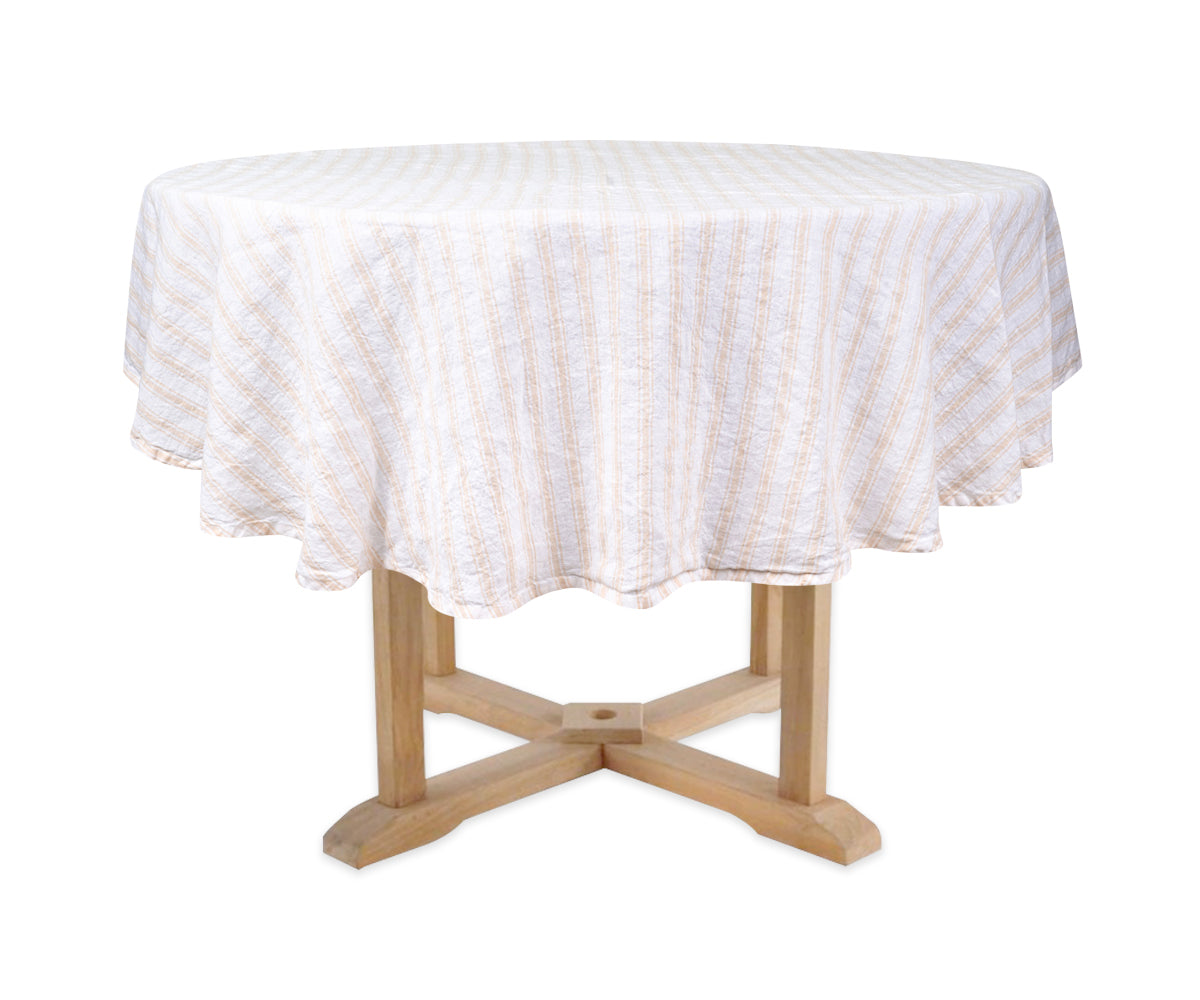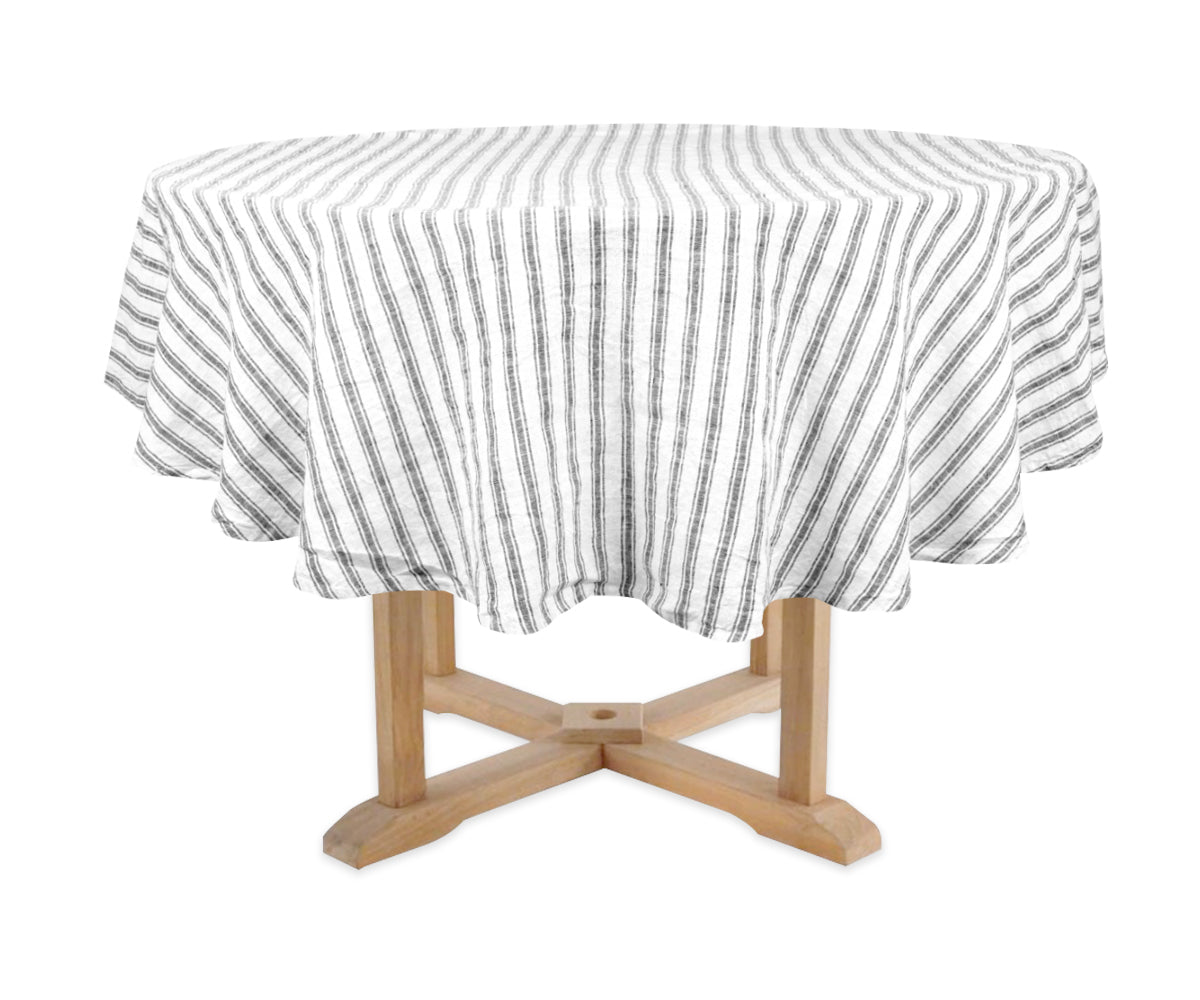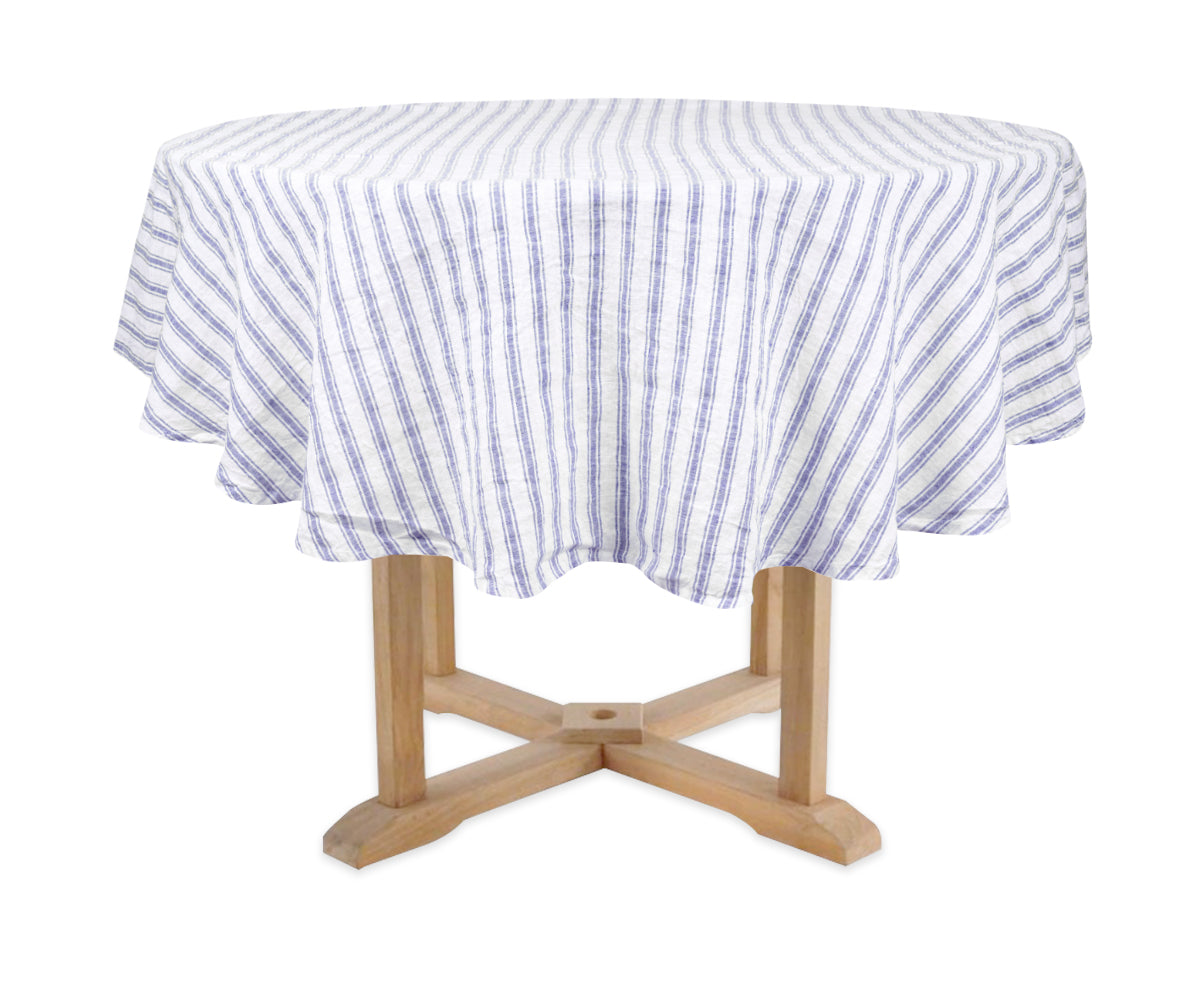 Homestead Stripe Tablecloth - Linen Tablecloths
Product Details
Round Striped Tablecloth :
Elevate your outdoor dining with our 100% Linen Round Tablecloths. Enjoy the cozy touch of soft texture and reliable durability.
Perfect for 4-6 guests, our 60-inch round tablecloth seamlessly blends style and function. Explore chic hues like Beige, Black, Royal Blue, and Red to match your outdoor setting.
Effortless maintenance—just machine wash in cold water and tumble dry on low heat. With a fade-resistant design, these cloth tablecloths retain their stunning look after repeated use and washings.
Upgrade your outdoor experience with the perfect combination of comfort and resilience.
Explore our collection for more quality home and kitchen products, featuring table runners, placemats, and striped dish towels. Elevate your dining experience with our versatile and durable linen essentials, designed to enhance both style and practicality in your outdoor space.

Dimensions & Easy Care
Dimensions
Care Maintenance
Machine wash with cold water, gentle cycle.
Tumble dry low, and remove promptly.
Warm iron, as needed.
Shipping & Return
Shipping

Standard USPS free shipping.
Order processing time: 1 to 2 days.
Return & Refund

Merchandise must not be worn, washed, or altered.
Returns are accepted within 60 days of delivery.
For any questions Contact customerservice@allcottonandlinen.com.
Refunds will be processed within 1-2 business days.
need for homestead stripe tablecloth
Infuse your dining space with rustic charm using our Homestead Stripe Round Linen Tablecloth.
Crafted from 100% linen, it blends timeless elegance with a touch of warmth.
Elevate your gatherings and transform meals into celebrations.
With its classic stripe pattern, this tablecloth adds sophistication and sets the stage for cherished moments.
The round design accommodates various table sizes, making it a versatile and stylish choice for any occasion. Create an inviting atmosphere where homely sophistication meets enduring quality, enhancing the beauty of your home.
Upgrade your dining experience with the Round Linen Tablecloth – a perfect balance of style and comfort.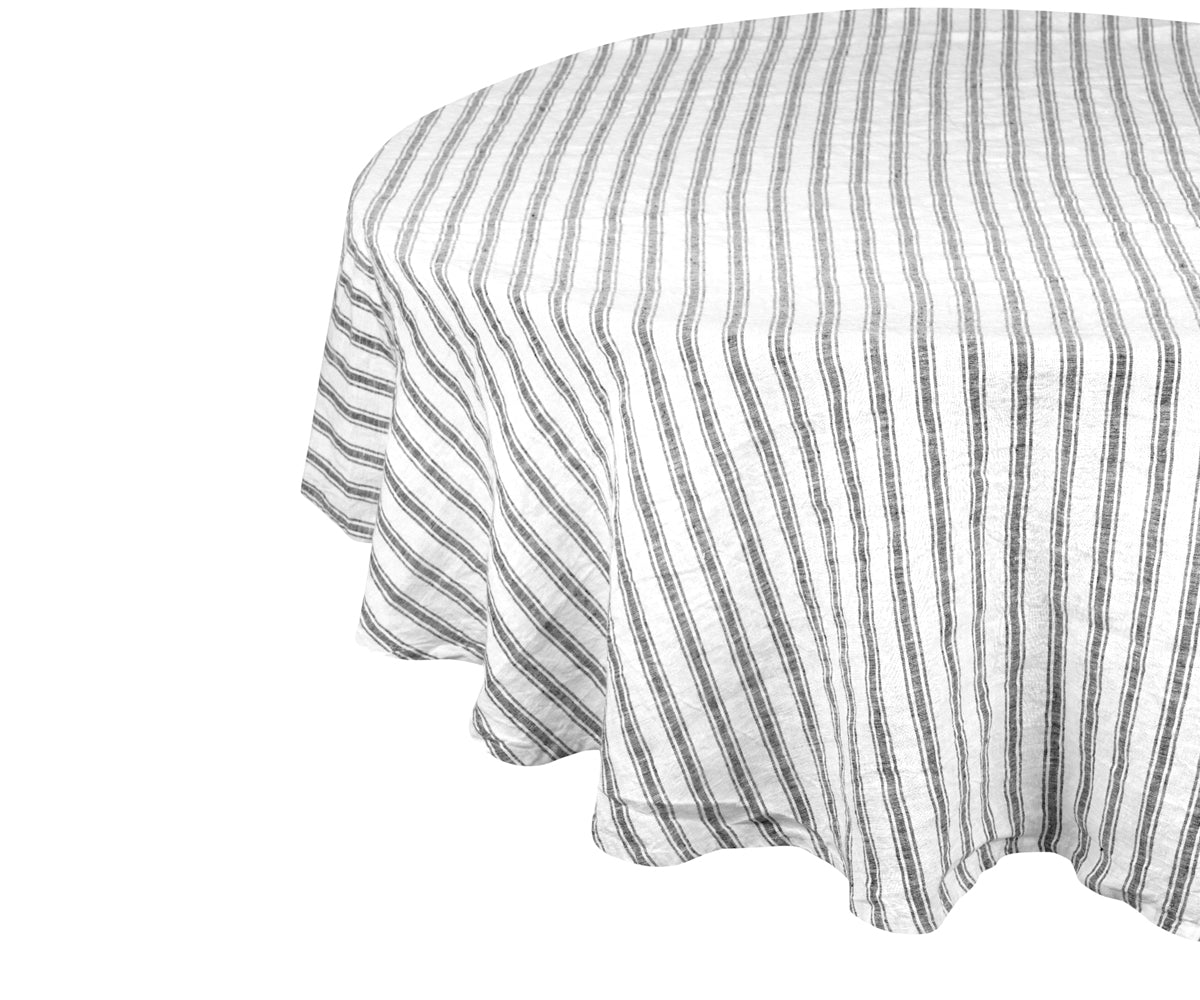 Homestead Stripe Tablecloth
Indulge in the rustic allure of the Homestead Stripe Tablecloth. Unveil a tapestry of charm on your dining table, where each stripe tells a story of timeless elegance. Elevate your gatherings with this exquisite blend of style and warmth, creating cherished moments in every meal.
Uses of Homestead Stripe Tablecloth
Elevate your dining ambiance with the Homestead Stripe Tablecloth. Its rustic charm brings warmth to everyday meals and sets the stage for special occasions. Crafted for durability, it combines style with functionality, making every gathering a memorable experience. Create a welcoming atmosphere that reflects the timeless appeal of homestead living.
Frequently Asked Questions
Our linen round tablecloths come in a 60-inch size, perfect for accommodating 4-6 guests.
The Homestead Stripe Tablecloths are available in like Beige, Black, Royal Blue, and Red to match your outdoor and indoor setting.
Our Linen tablecloths are easy to care for and gives you the convenience of Effortless maintenance—simply machine wash with cold water and tumble dry on low heat.
Yes, these linen tablecloths are designed to elevate your outdoor dining experience with comfort and resilience.
Our versatile linen essentials are perfect for enhancing style and practicality in both indoor and outdoor spaces and suitable for special occasions as well.