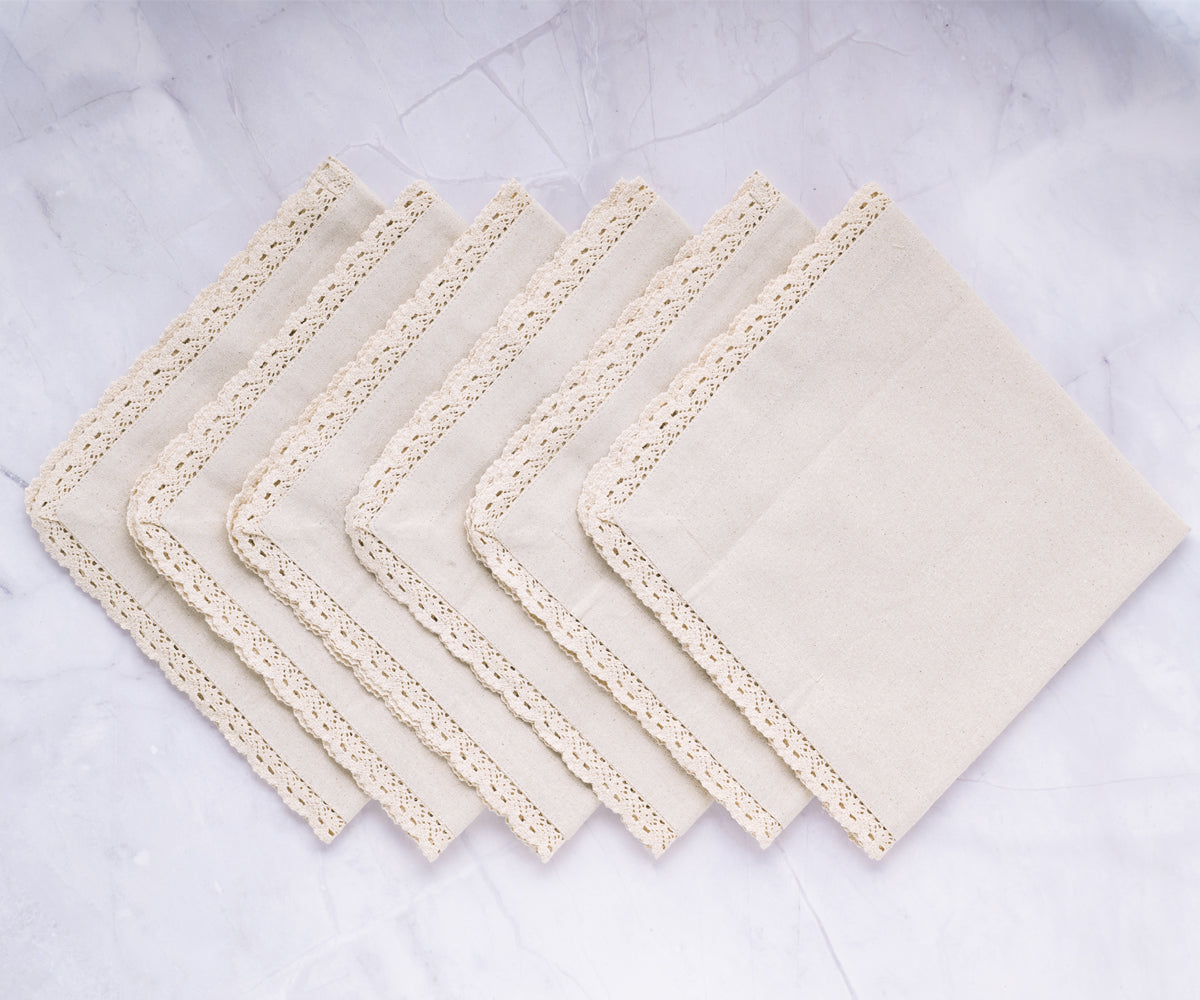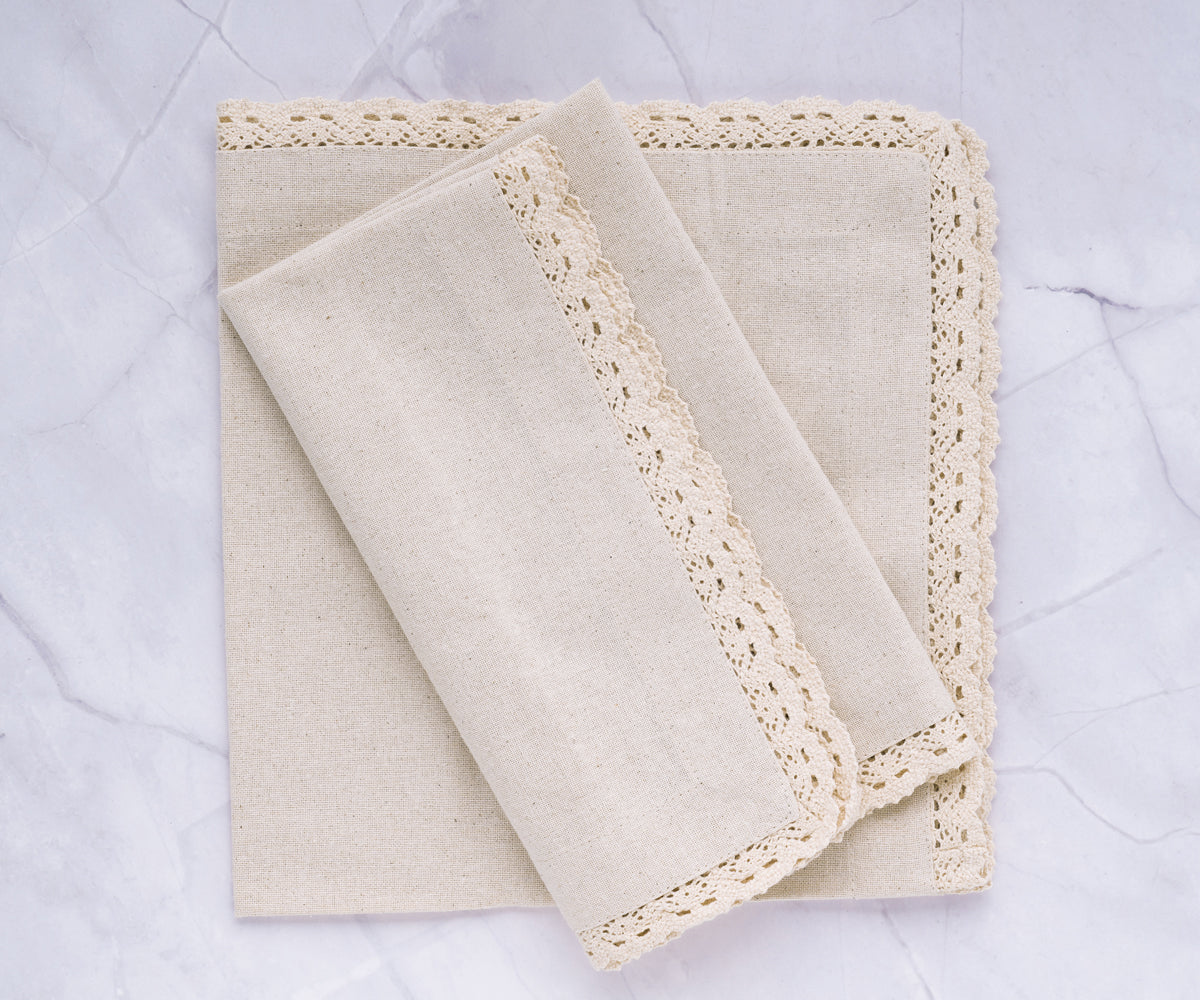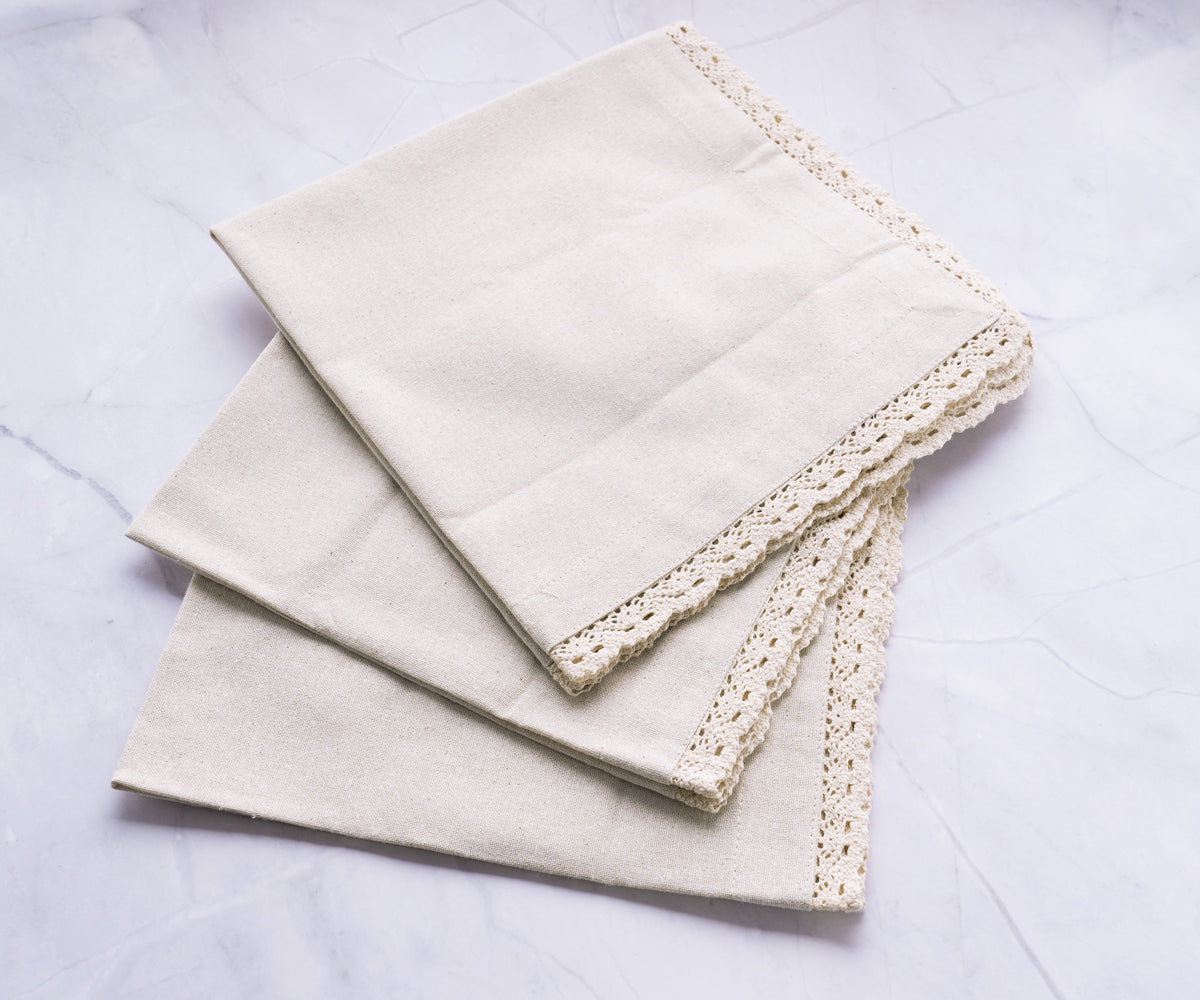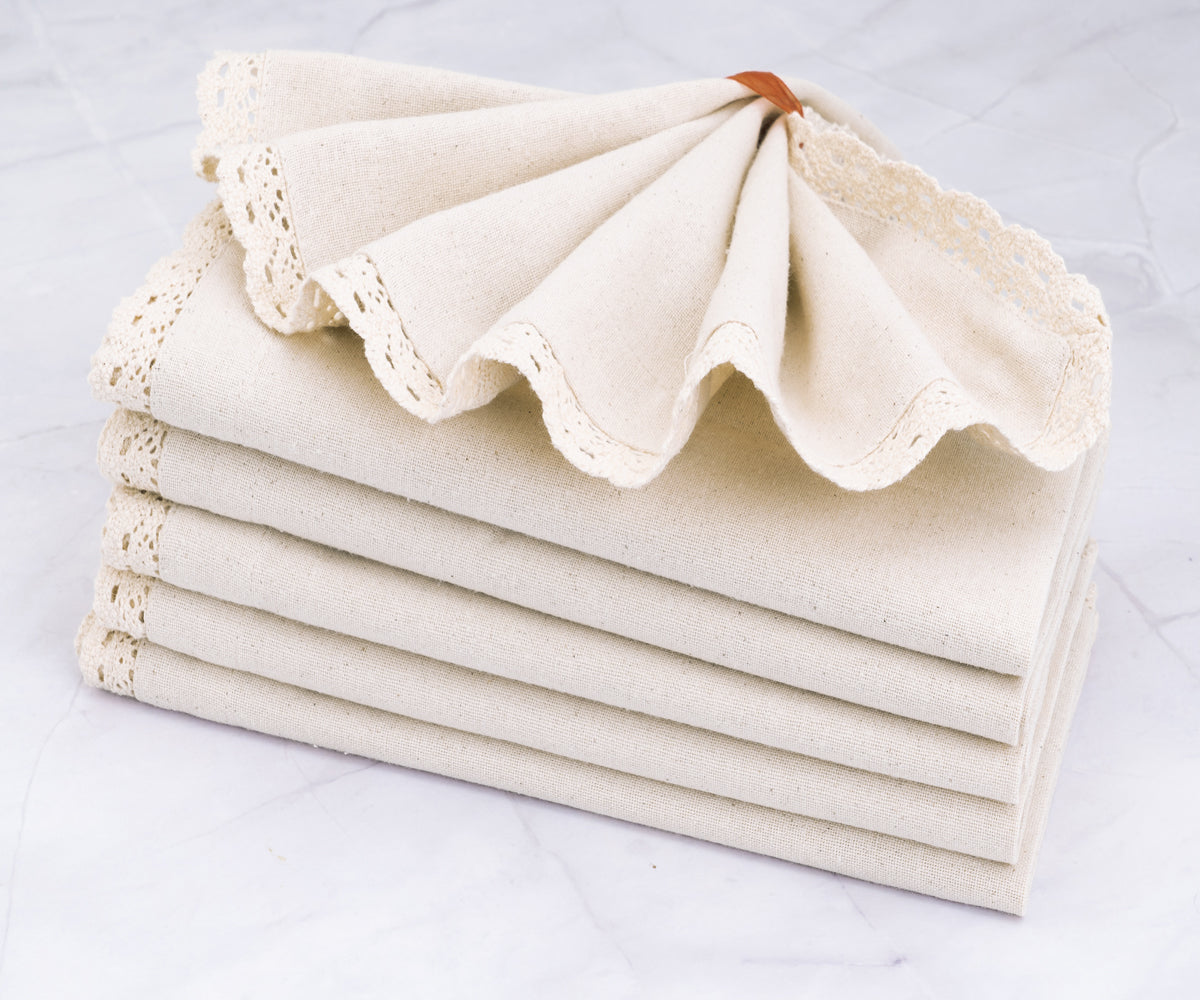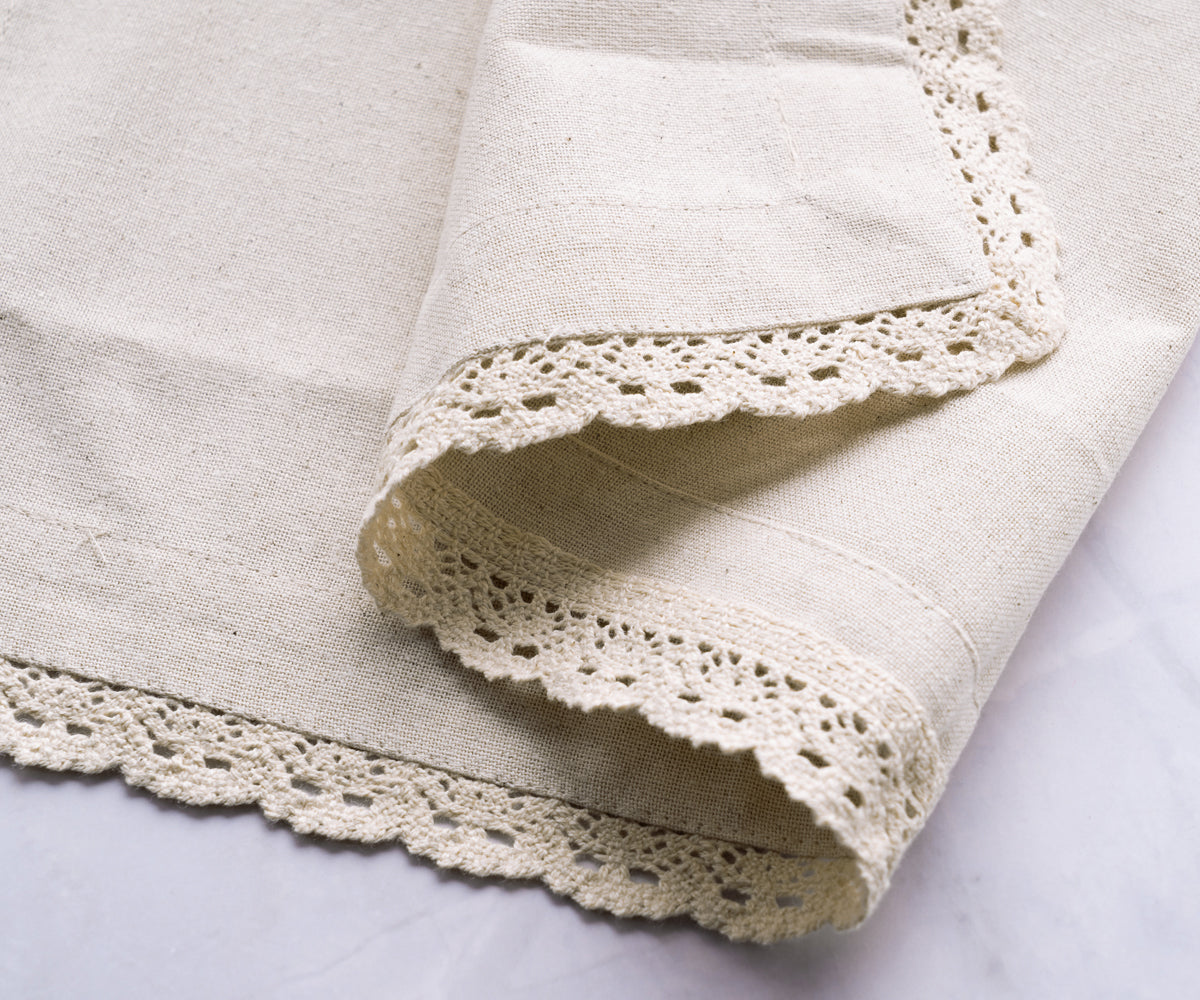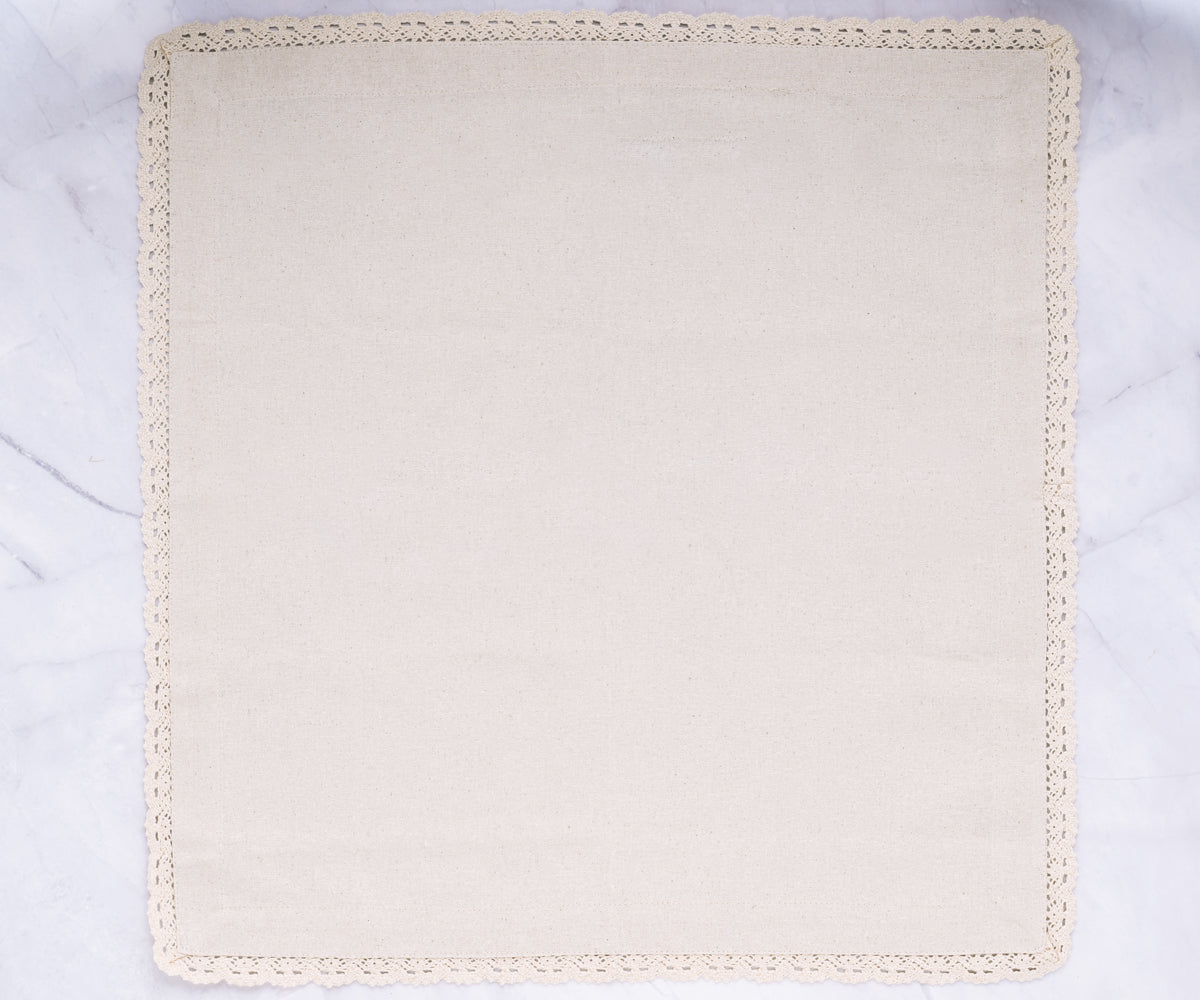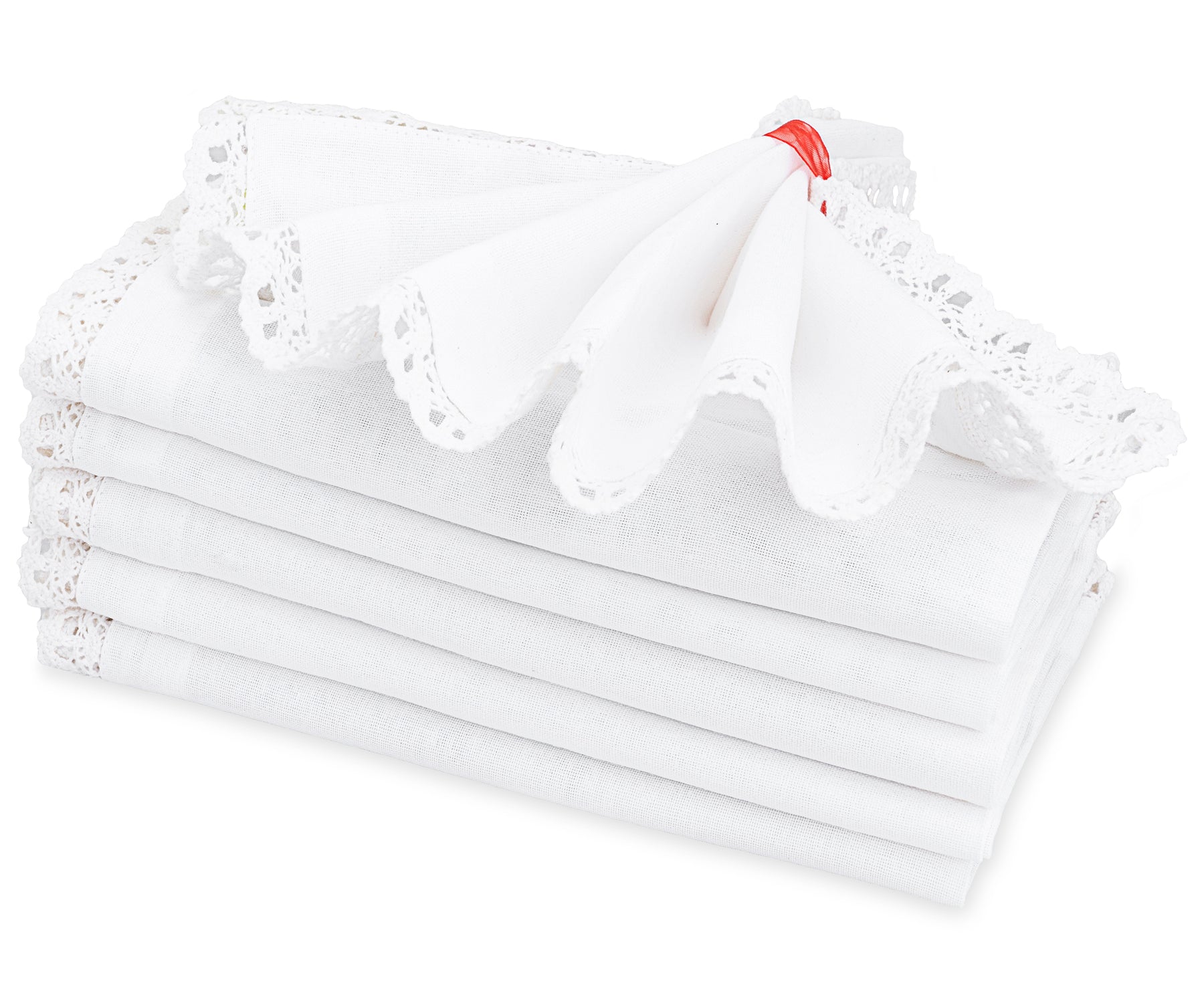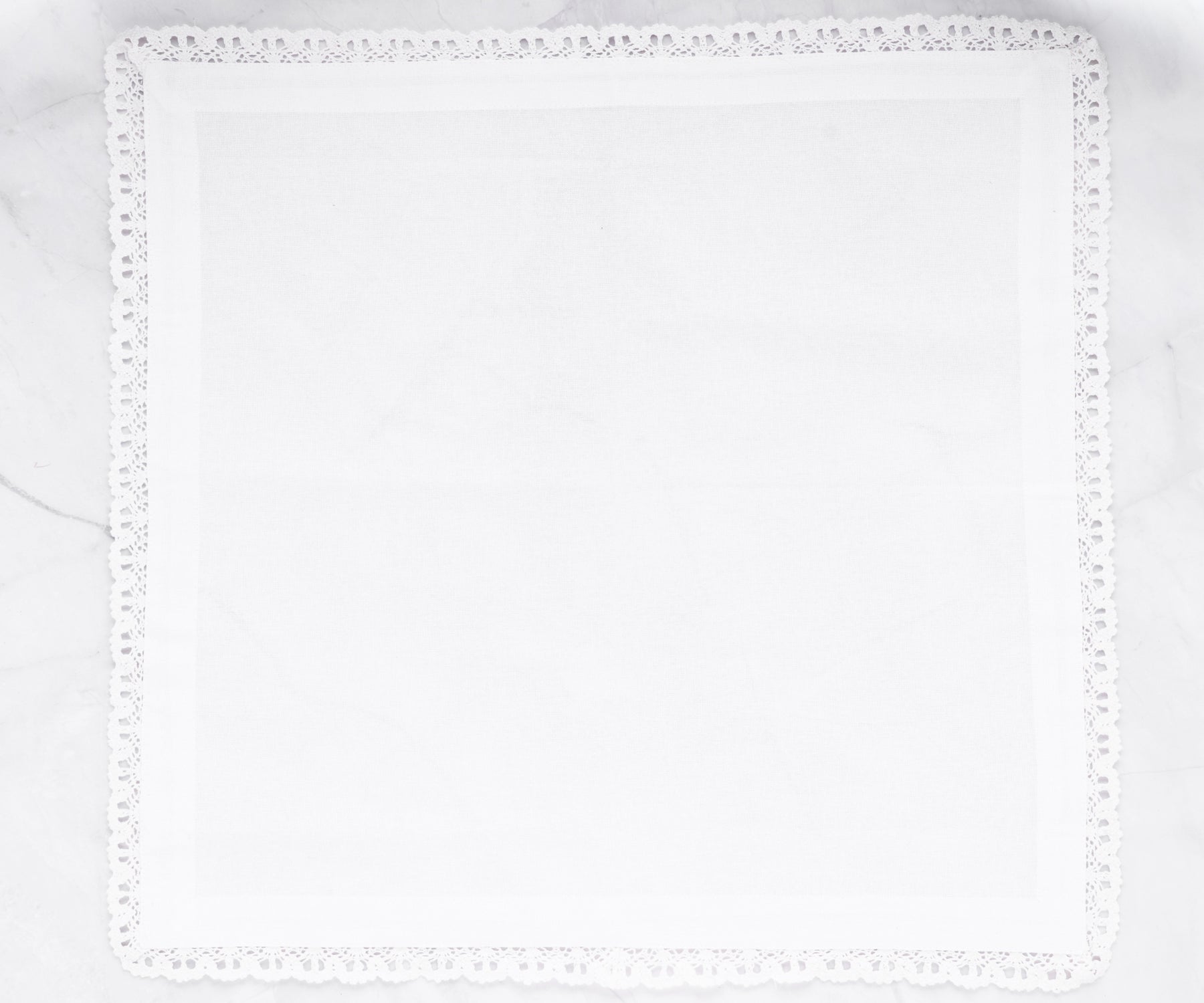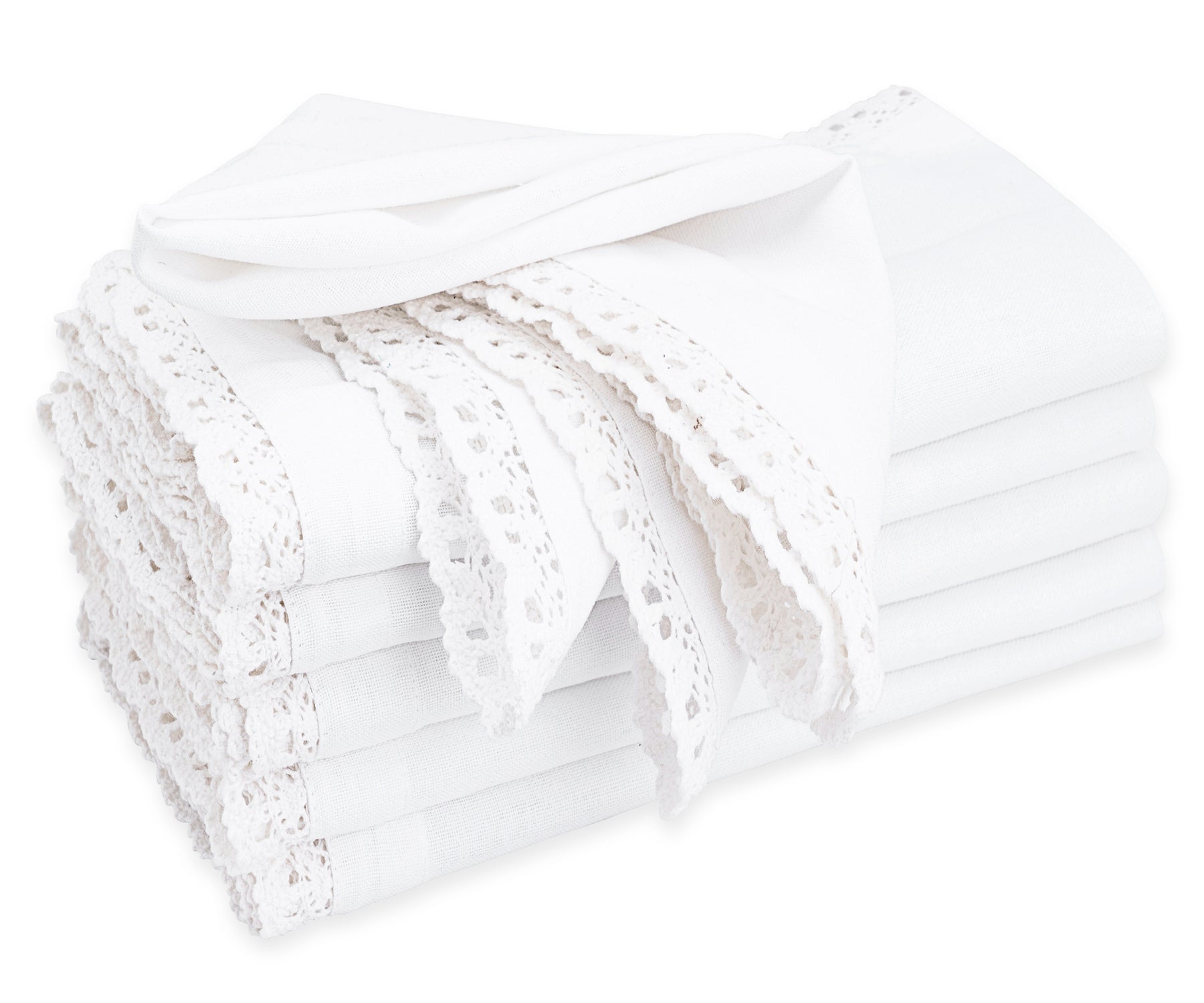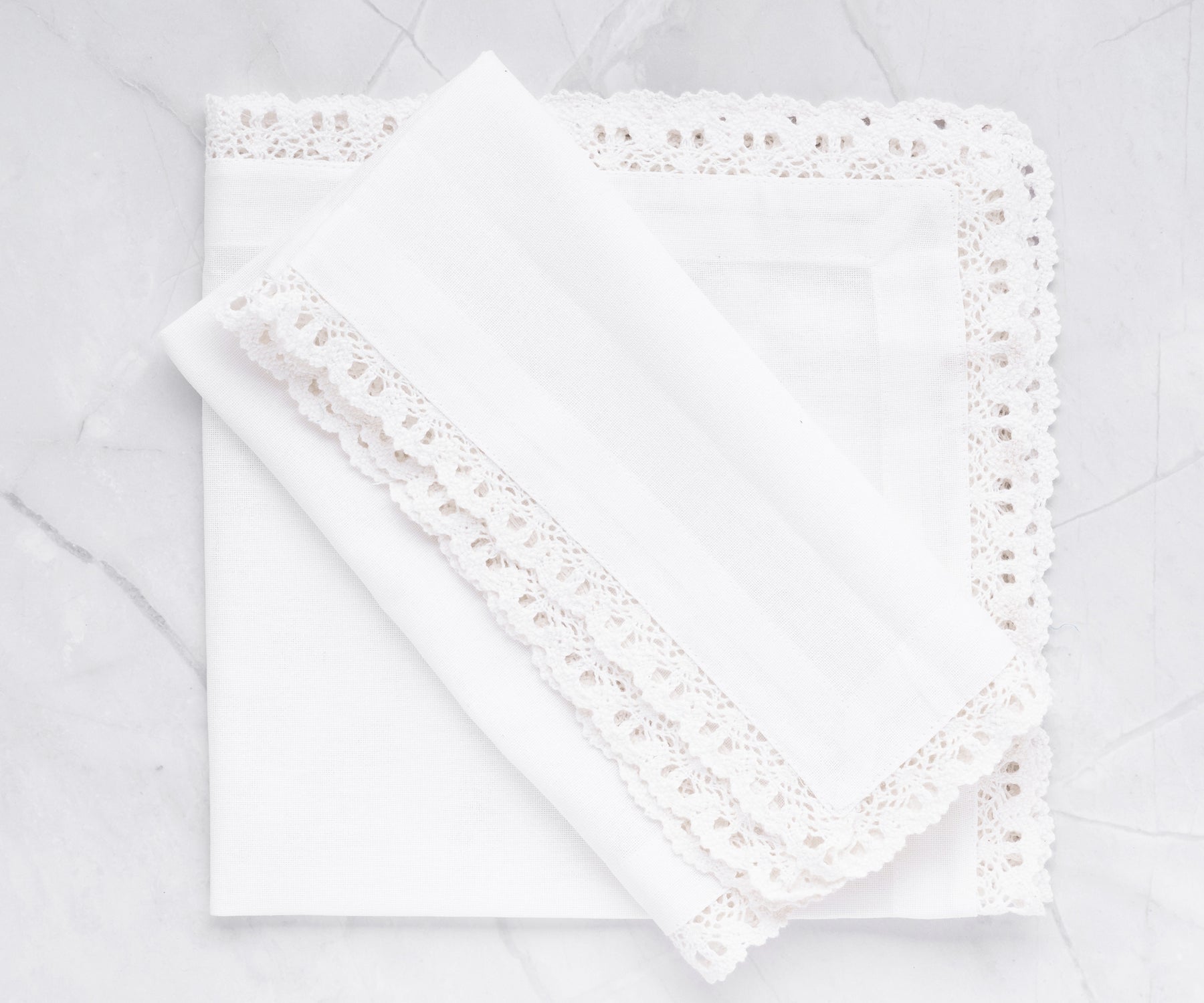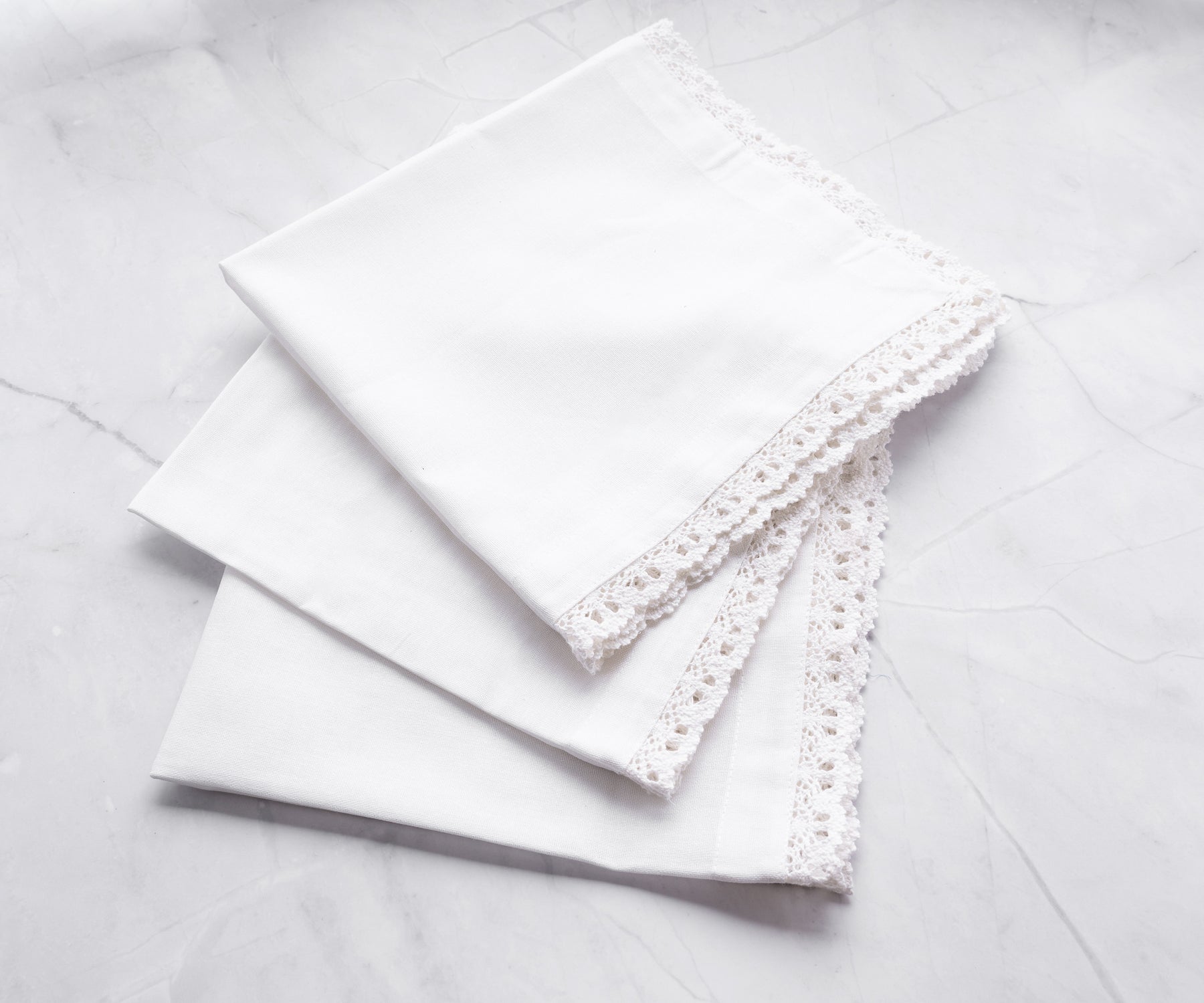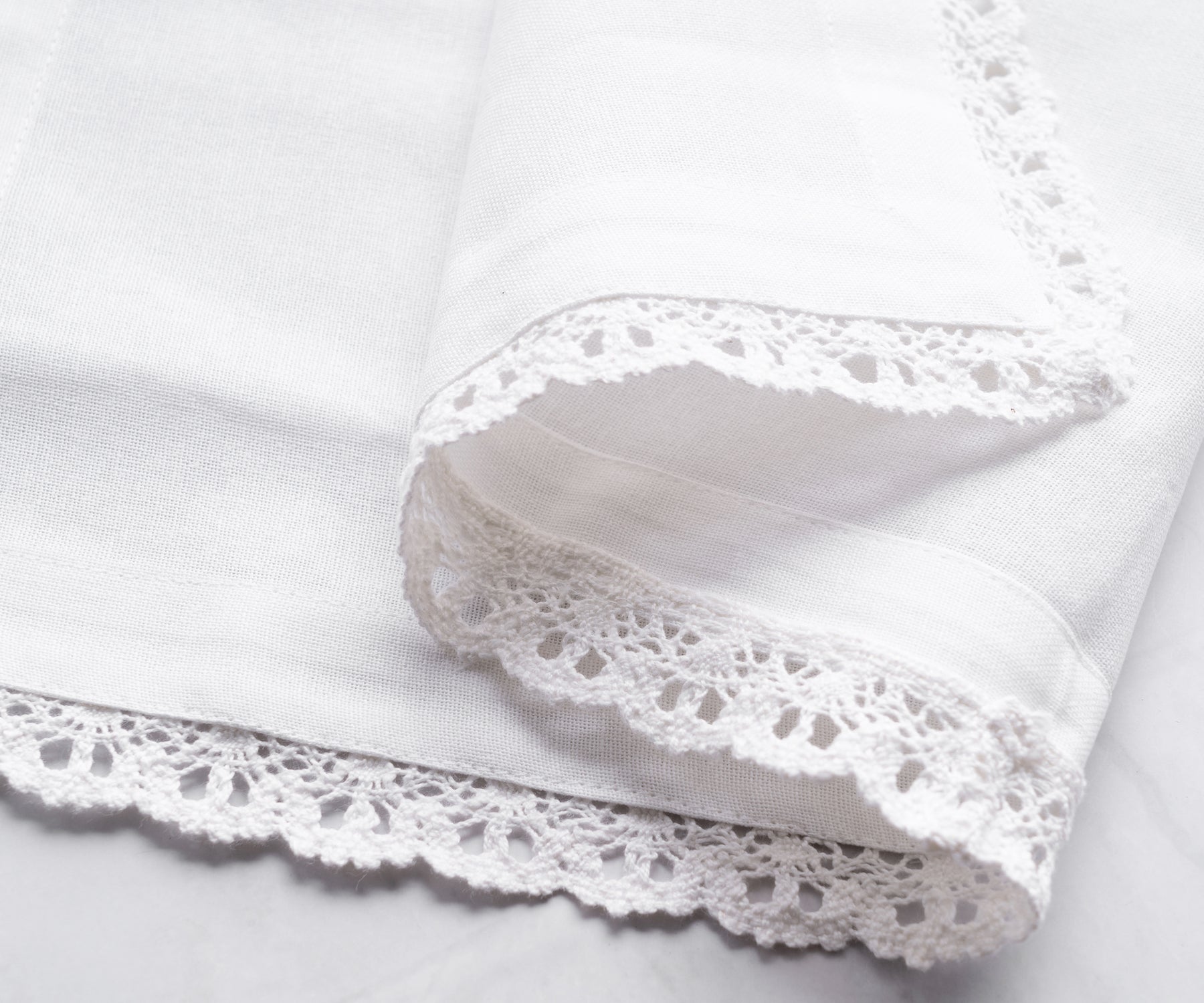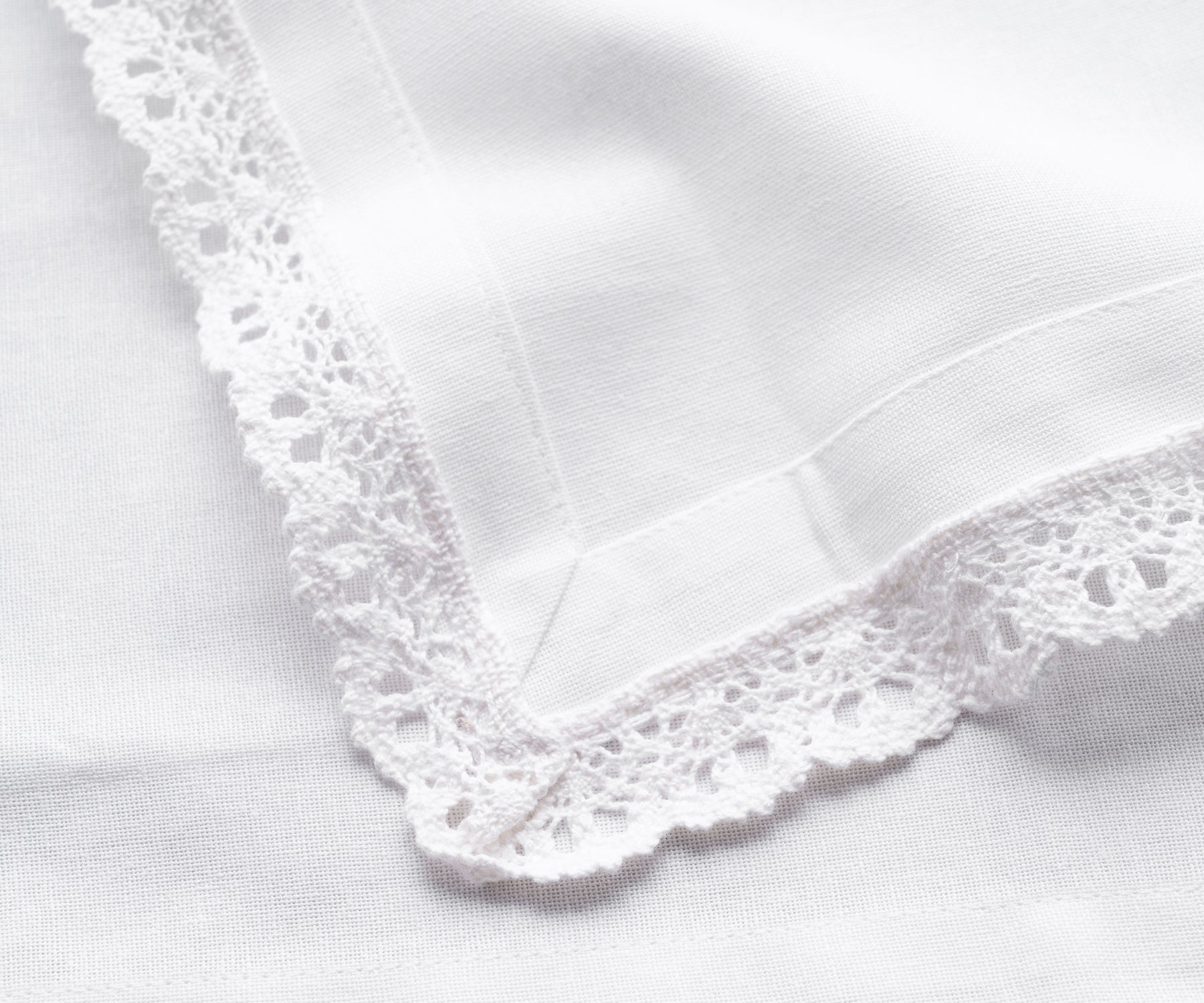 Cotton Napkins - Wedding Napkins - Lace Napkins
Product Details
Wedding Dinner Napkins: 
Fabric: 100% Cotton.
Size: 18

x18", 

20x20" inches, Set of 6.
Lace napkins cloth of the luxury cotton napkins, and hemstitch linen napkins are machine washable, soft, smooth, and absorbent, making them ideal for everyday use.

Cotton dinner napkins can be used for both formal and casual occasions like wedding gifts, Mother's Day gifts, cocktail parties, and dinner parties.

Browse our other luxury tablE napkins collection – buffalo check and country stripes tablecloths, runners, and placemats.

Wedding cloth napkins bulk can be paired

 with an embroidered white

cotton table runner

and contrasting

placemats

.
Dimensions & Easy Care
Dimensions
Care and Maintenance
Machine wash in normal-temperature water

Tumble dry on a gentle cycle
Shipping & Return
Shipping

Standard USPS free shipping.
Order processing time: 1 to 2 days. Orders will be delivered within 6-8 days.
Return & Refund

Merchandise must not be worn, washed, or altered.
Returns are accepted within 60 days of delivery.
For any questions contact customerservice@allcottonandlinen.com
Refunds will be processed within 1-2 business days.
needs for cotton dinner napkins
Cotton dinner napkins are essential for creating a refined and stylish table setting, adding an element of sophistication to any meal, whether it's a formal dinner party or a special occasion.

With their high absorbency, cotton dinner napkins efficiently handle spills and stains, ensuring a clean and presentable dining experience. They help prevent liquids from spreading and protect the tablecloth or table surface.
Cotton napkins can be washed and reused multiple times, making them a sustainable choice. Their durability ensures they can withstand frequent use and laundering, providing long-lasting value.

Cotton fabric is known for its soft and gentle texture. Dinner napkins made of cotton offer a plush and comfortable feel when used for wiping hands or faces during a meal, enhancing the overall dining experience.

Cotton dinner napkins come in a wide variety of colors, patterns, and designs, allowing you to personalize your table decor. You can choose napkins that match your aesthetic preferences and complement the overall theme or color scheme of your dining setting.

Opting for cotton dinner napkins instead of disposable paper napkins significantly reduces waste. By using reusable cotton napkins, you contribute to minimizing the demand for disposable products, thereby promoting eco-friendliness and reducing environmental impact.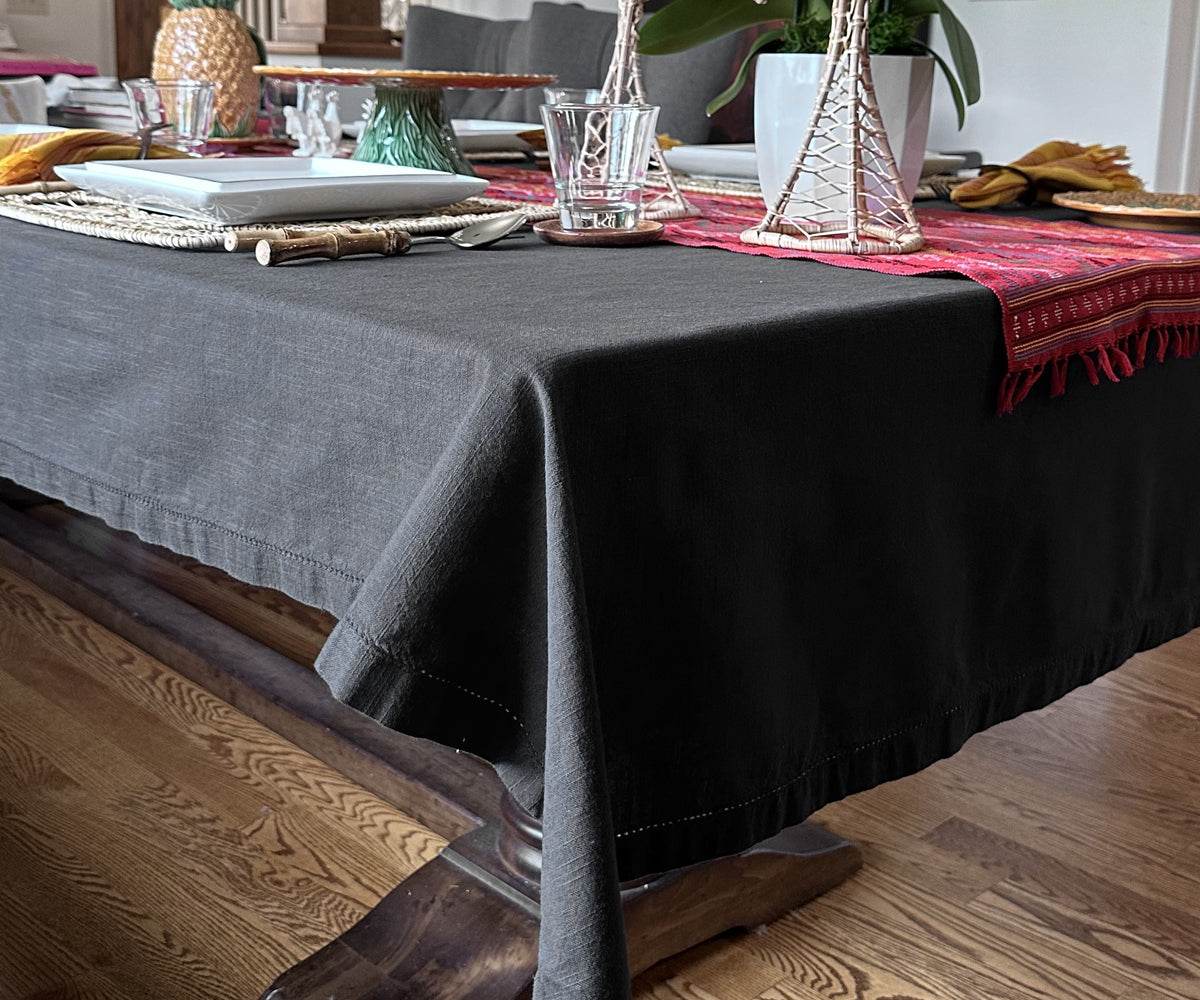 Rectangle Tablecloth
A rectangle tablecloth is both functional and decorative, protecting tables while adding a stylish touch to the space. Its versatility allows for customization to suit various occasions and themes.
Uses of Rectangle Tablecloth
Rectangle tablecloths have multiple uses. They protect tables from spills and scratches, making them last longer. They also add a decorative touch, making the table and the space more visually appealing. Additionally, they are versatile and can be used for various occasions, allowing for customization to match different themes or preferences.