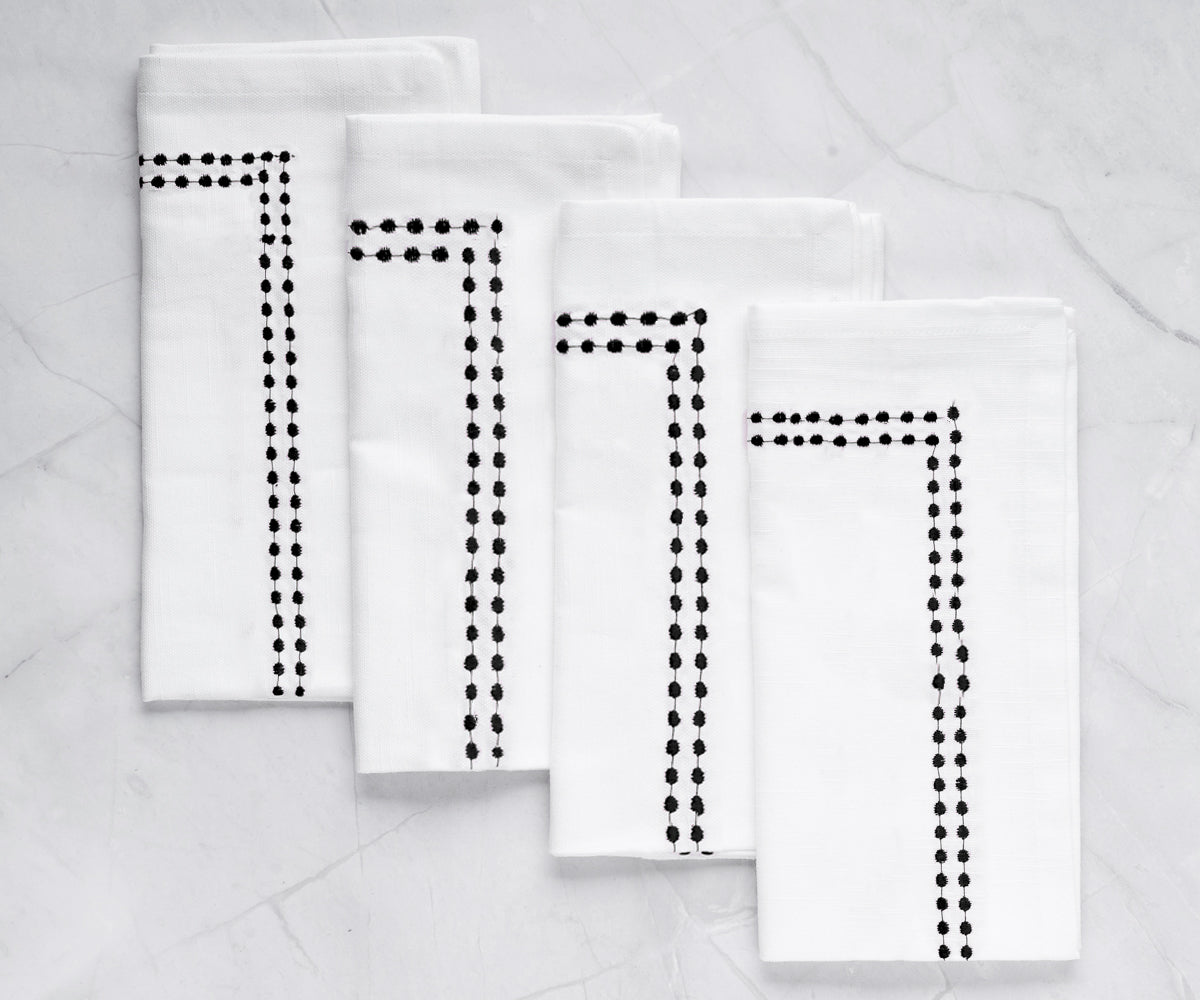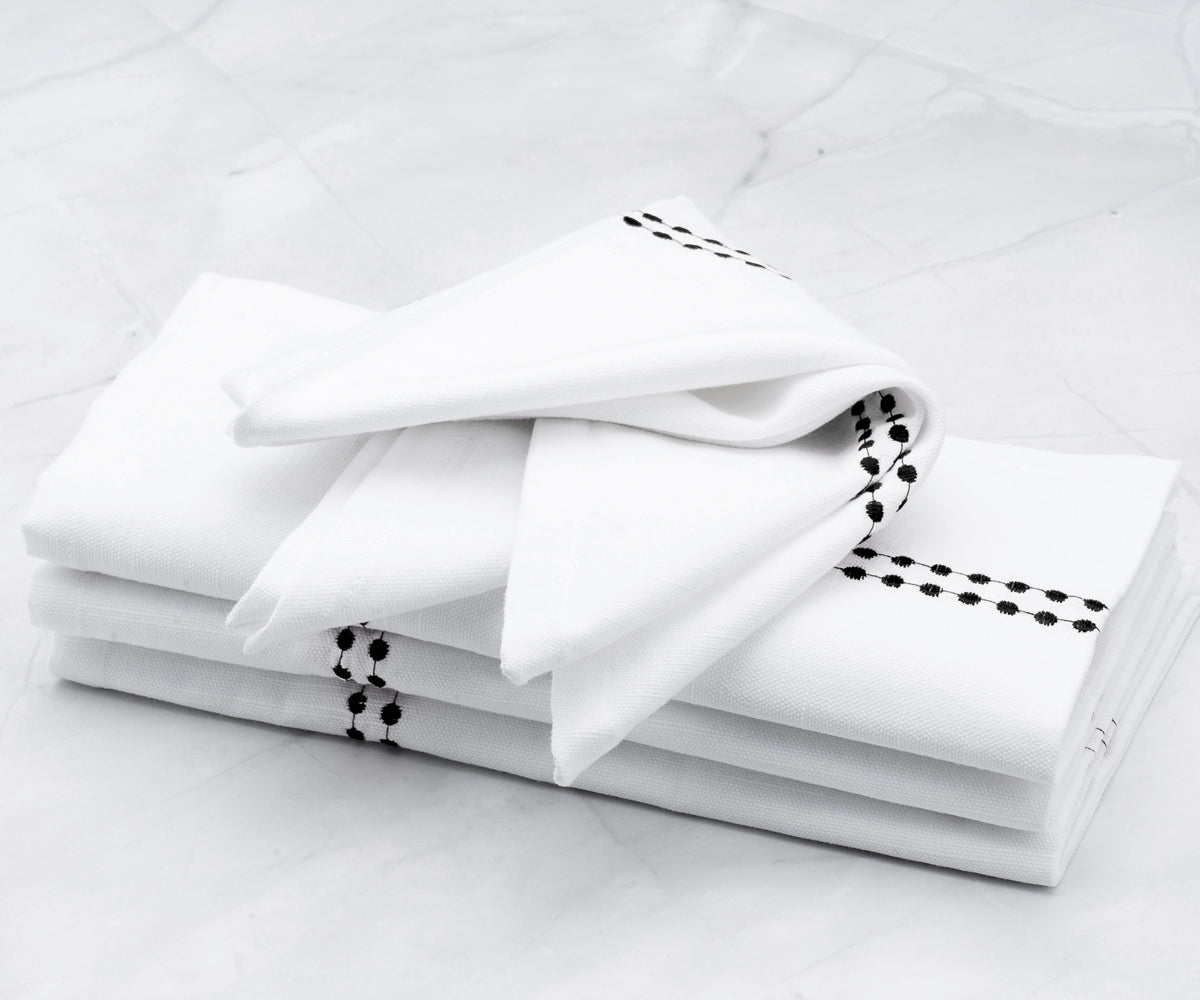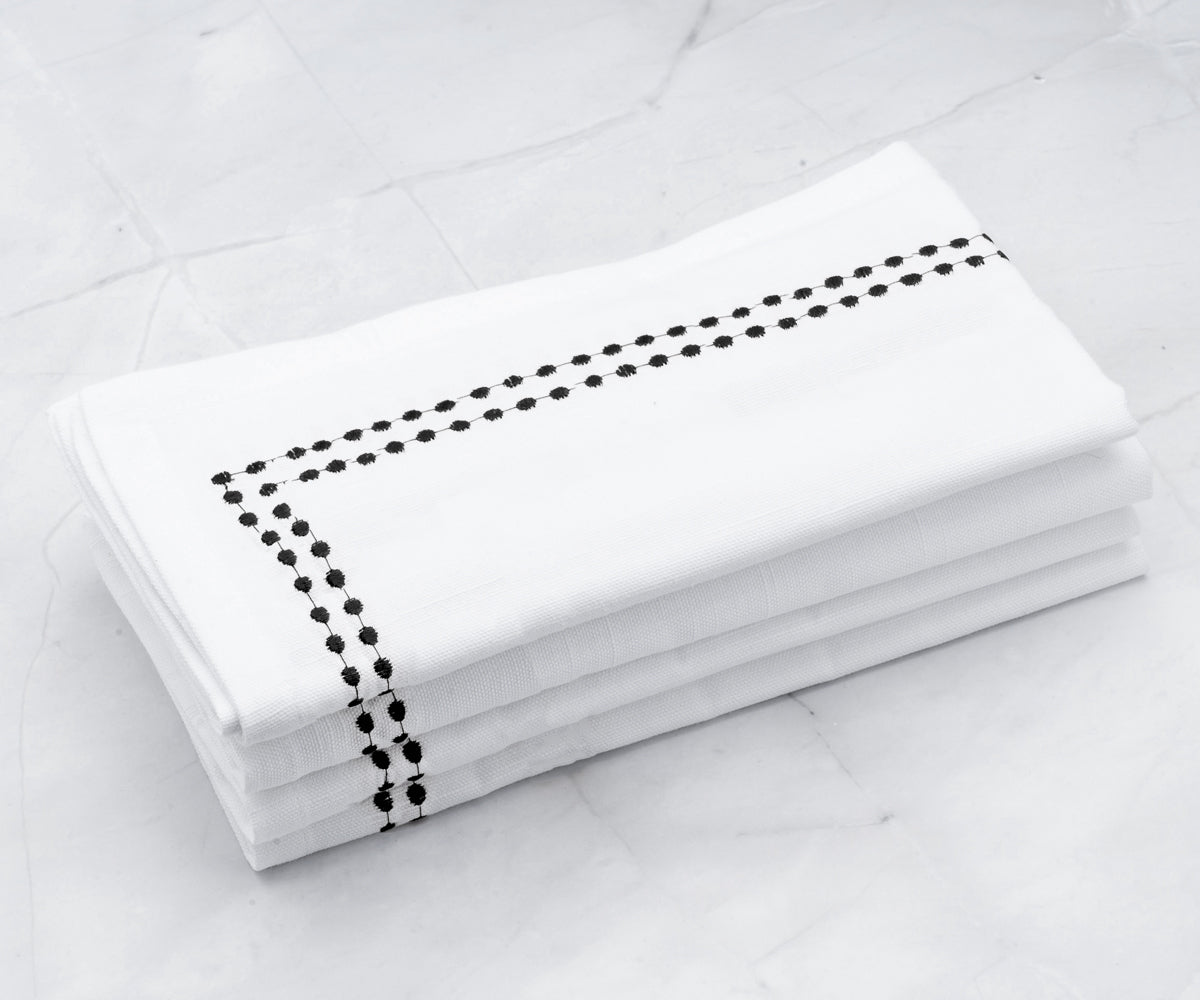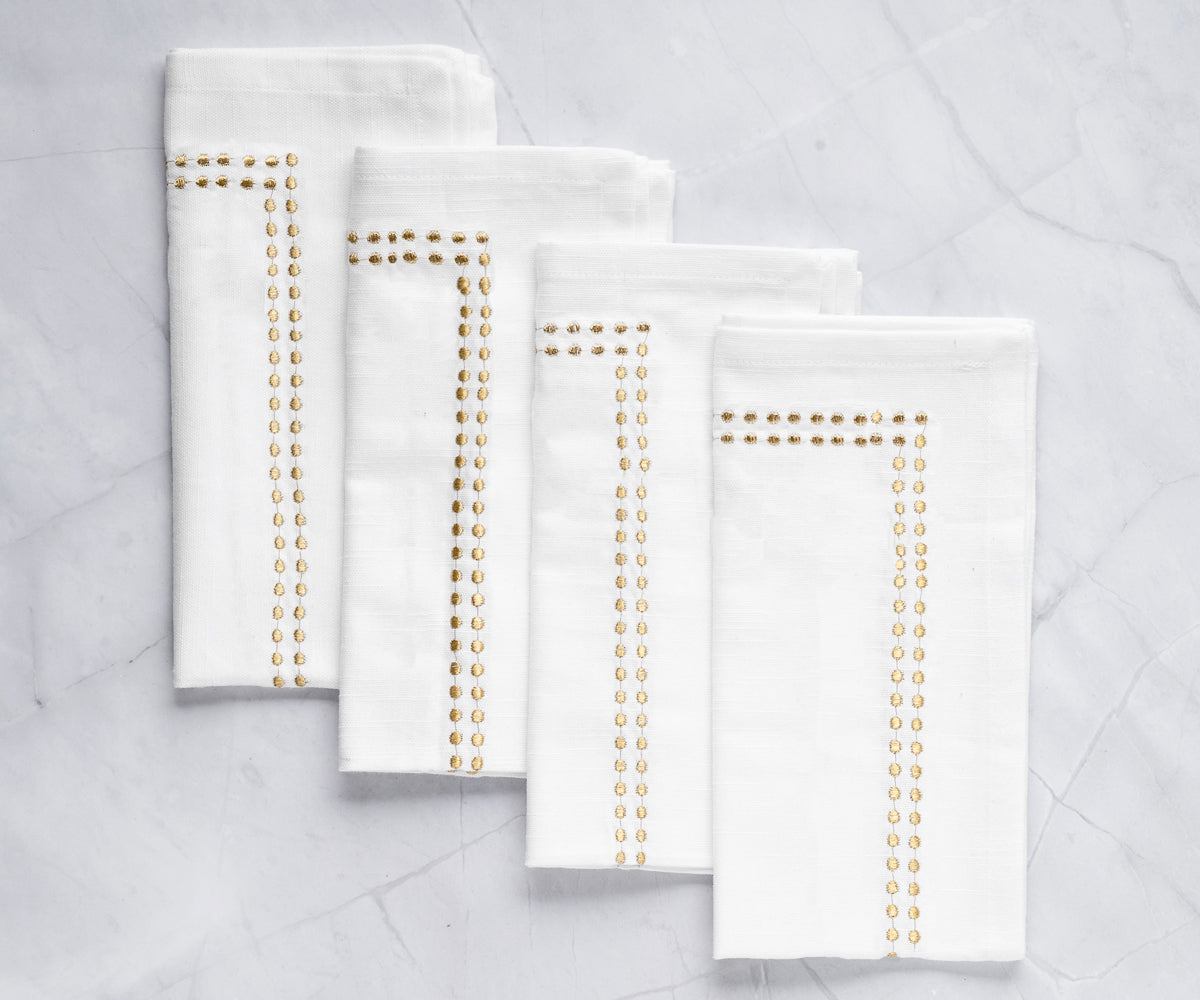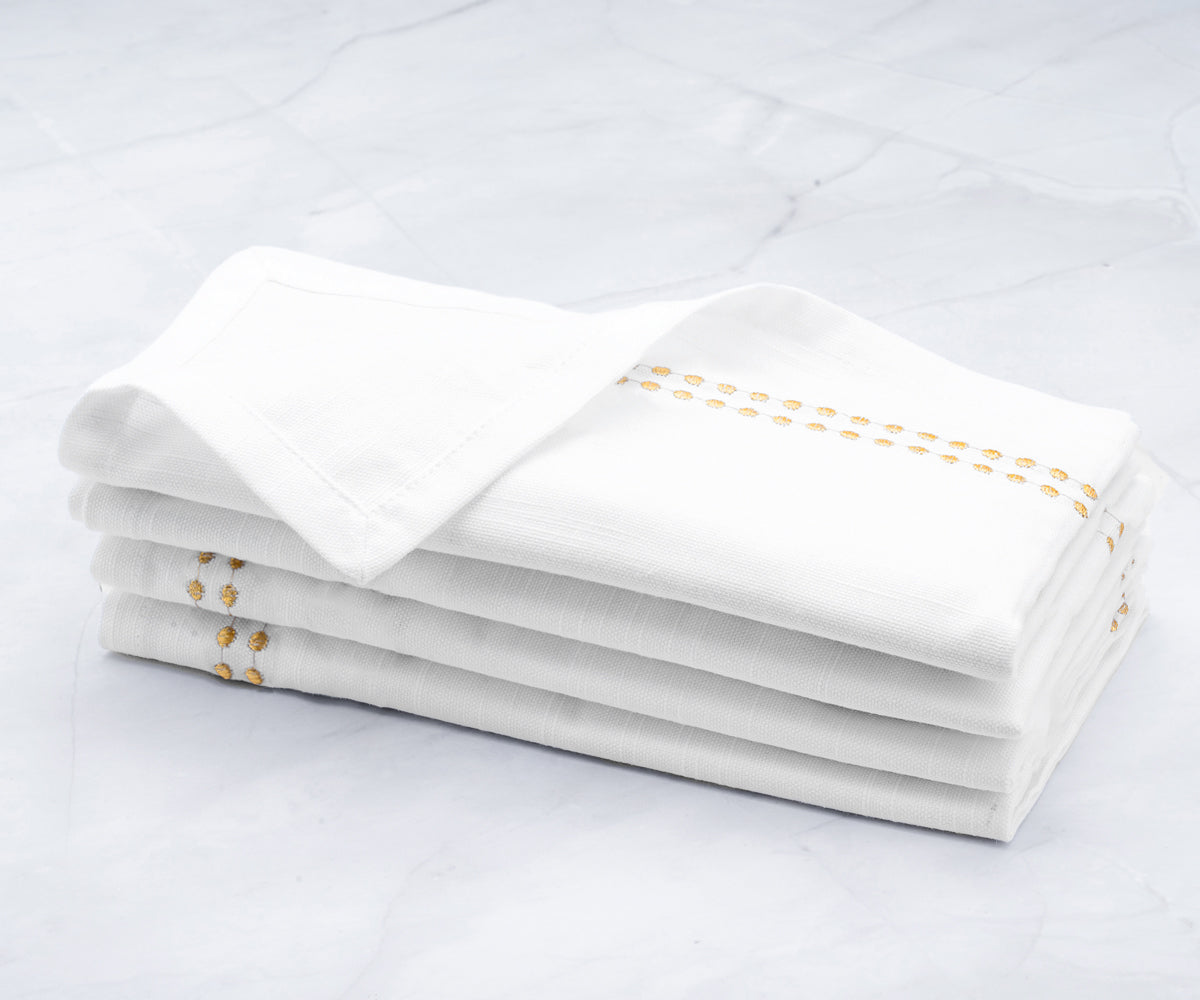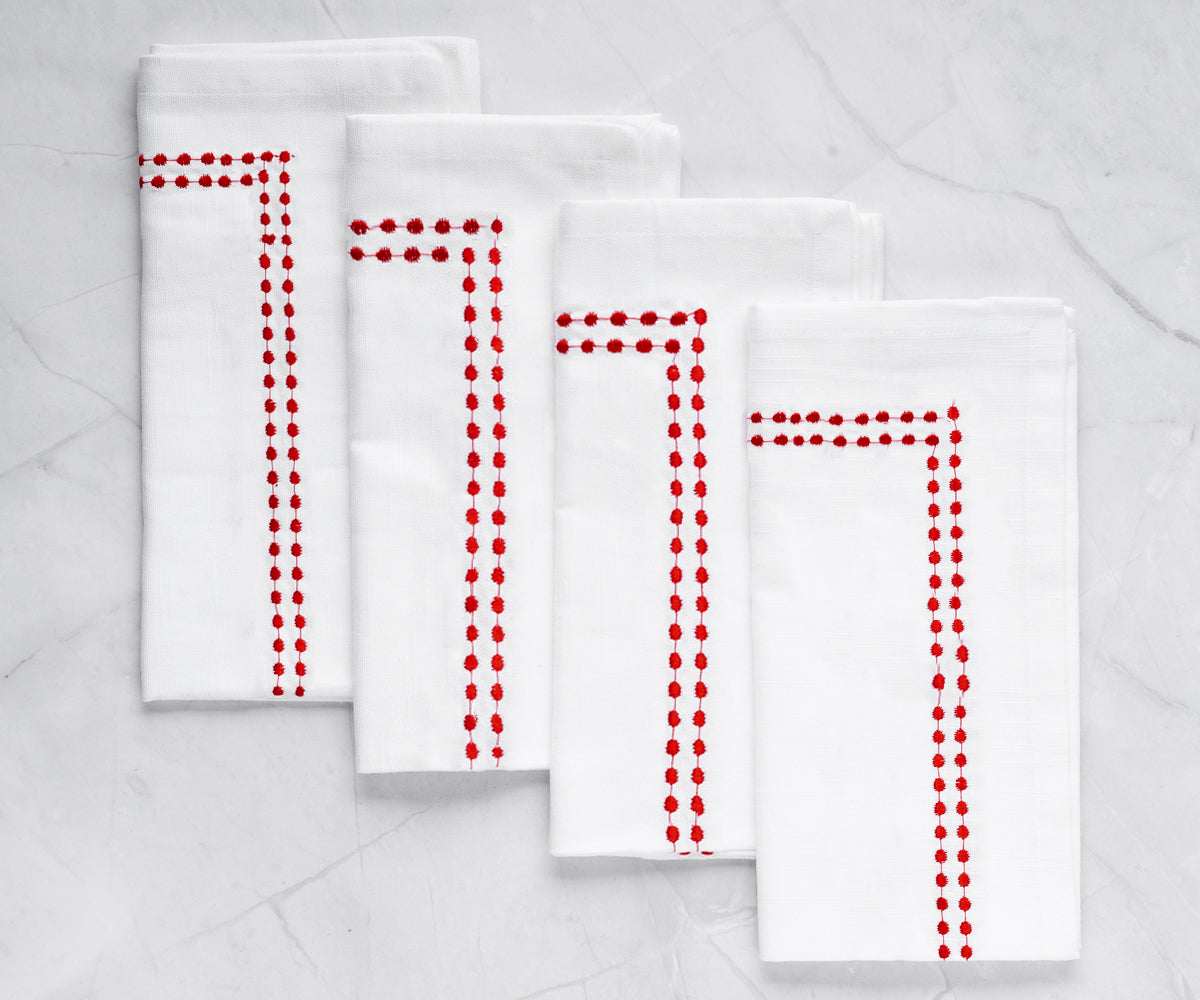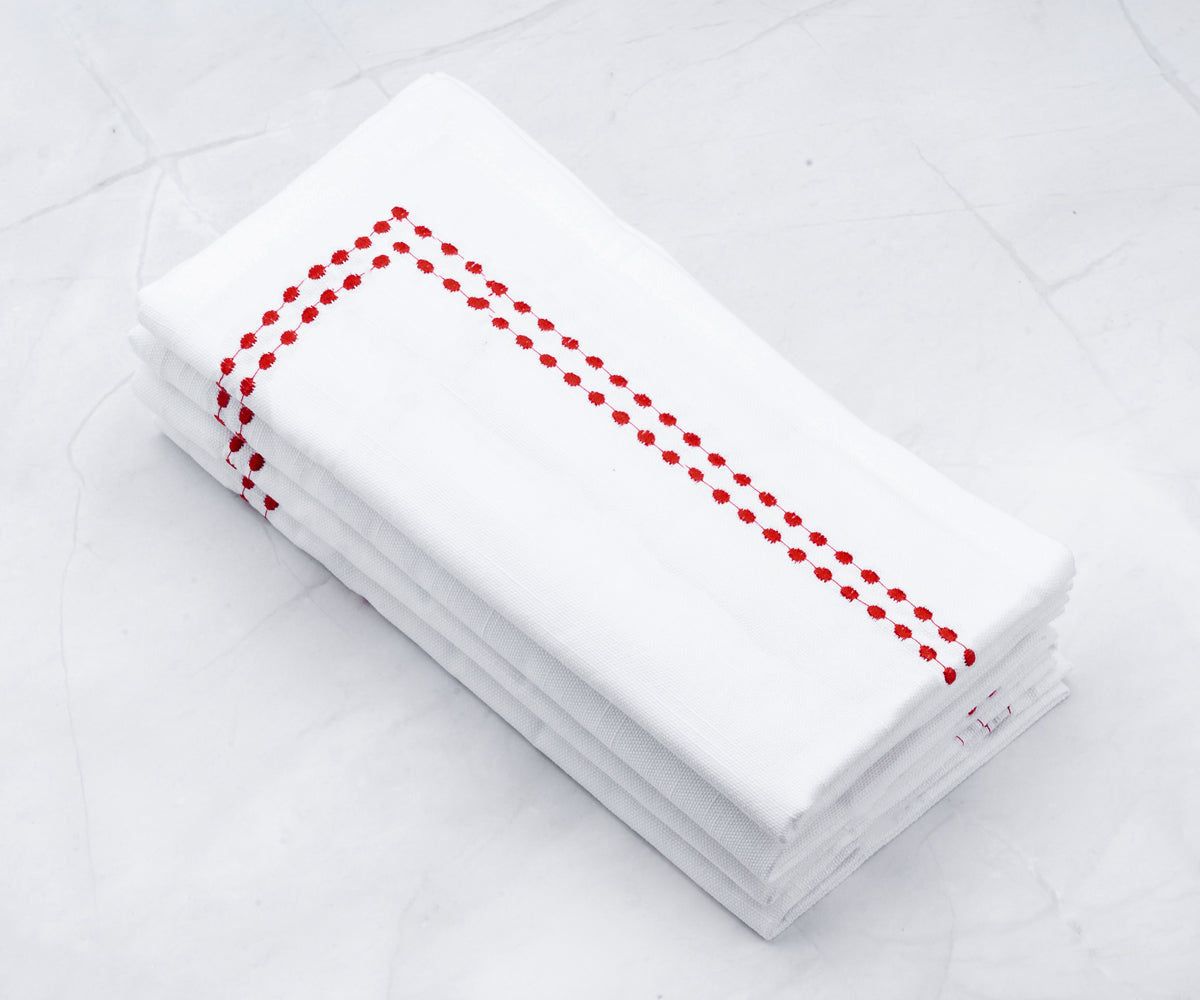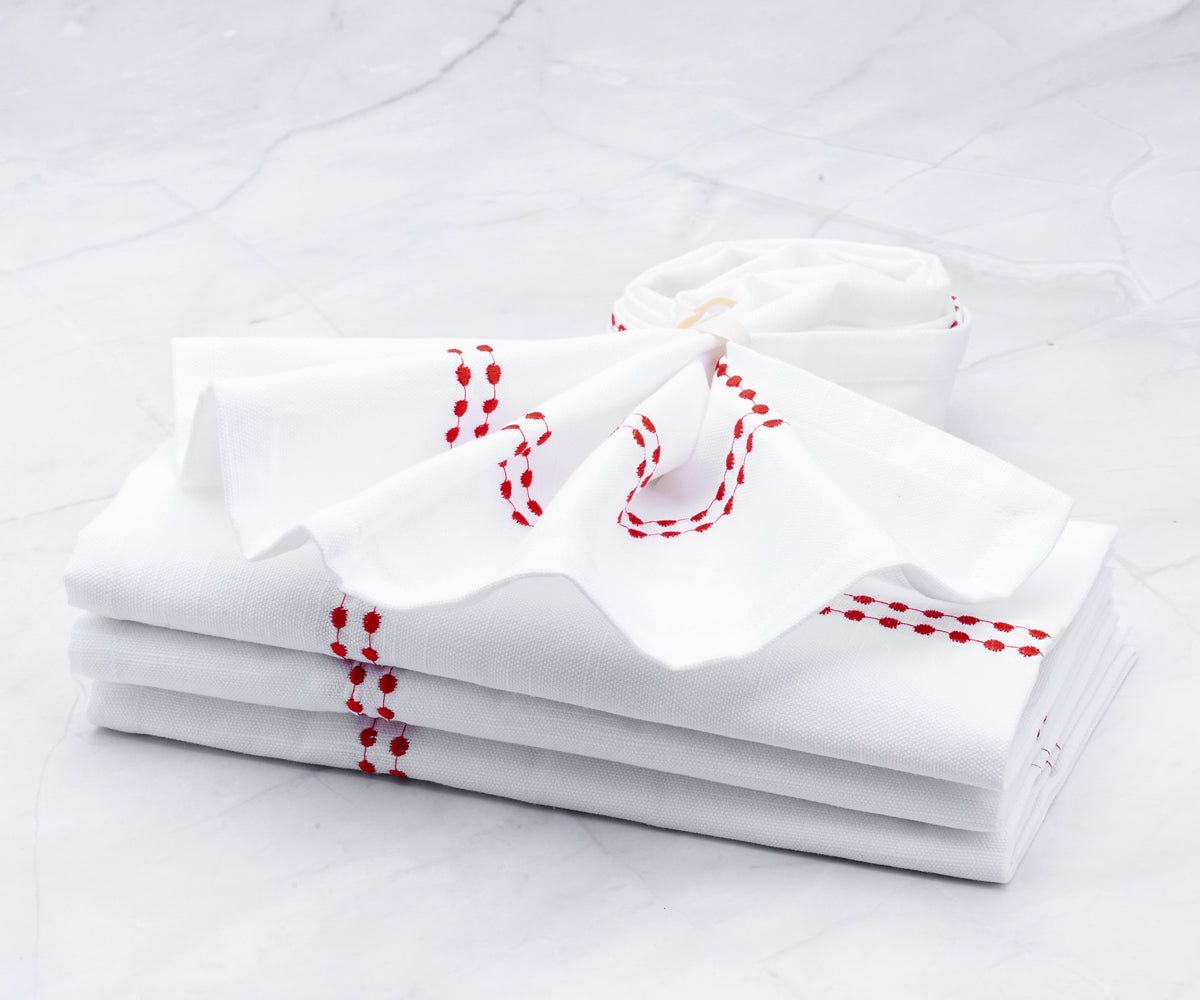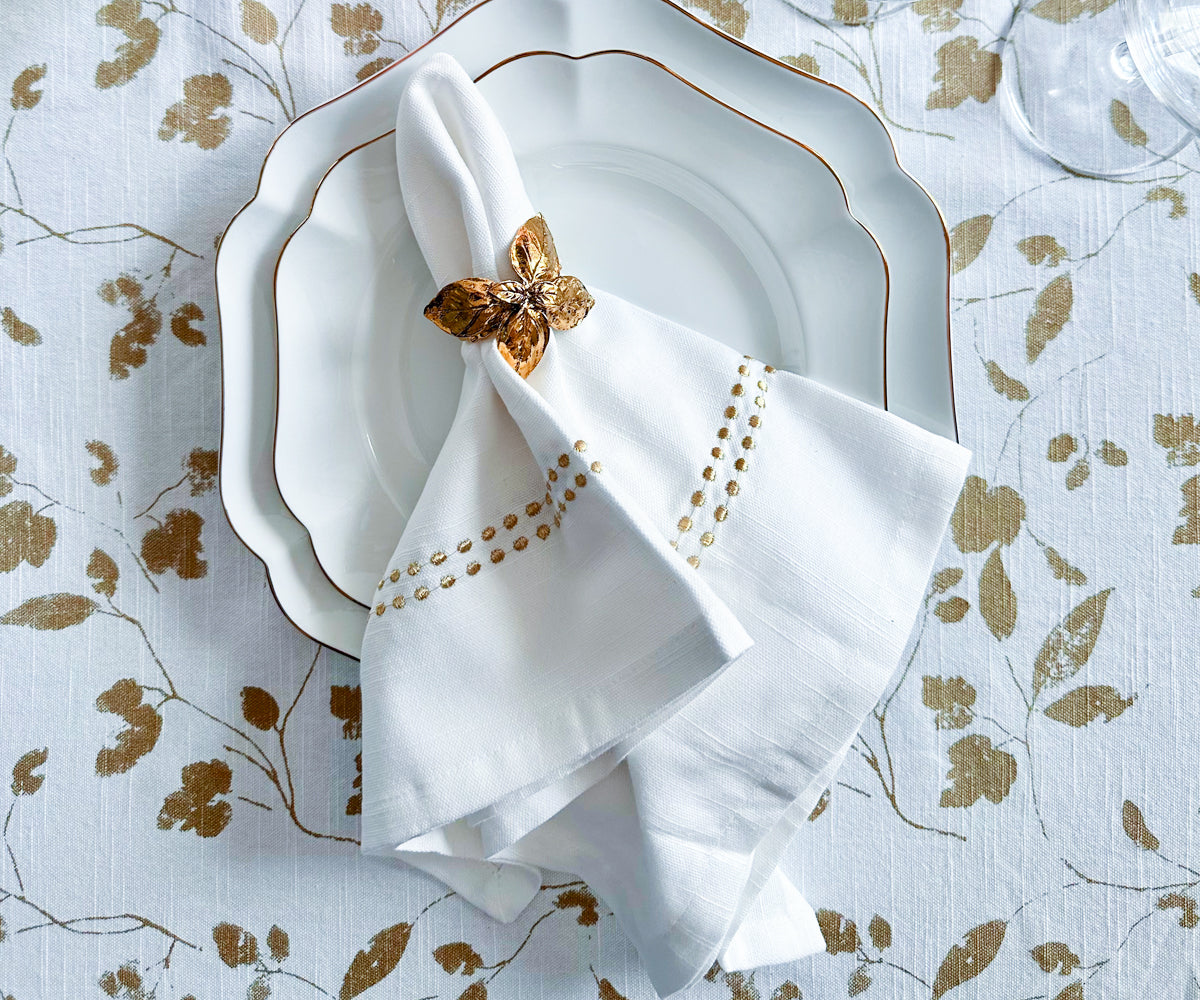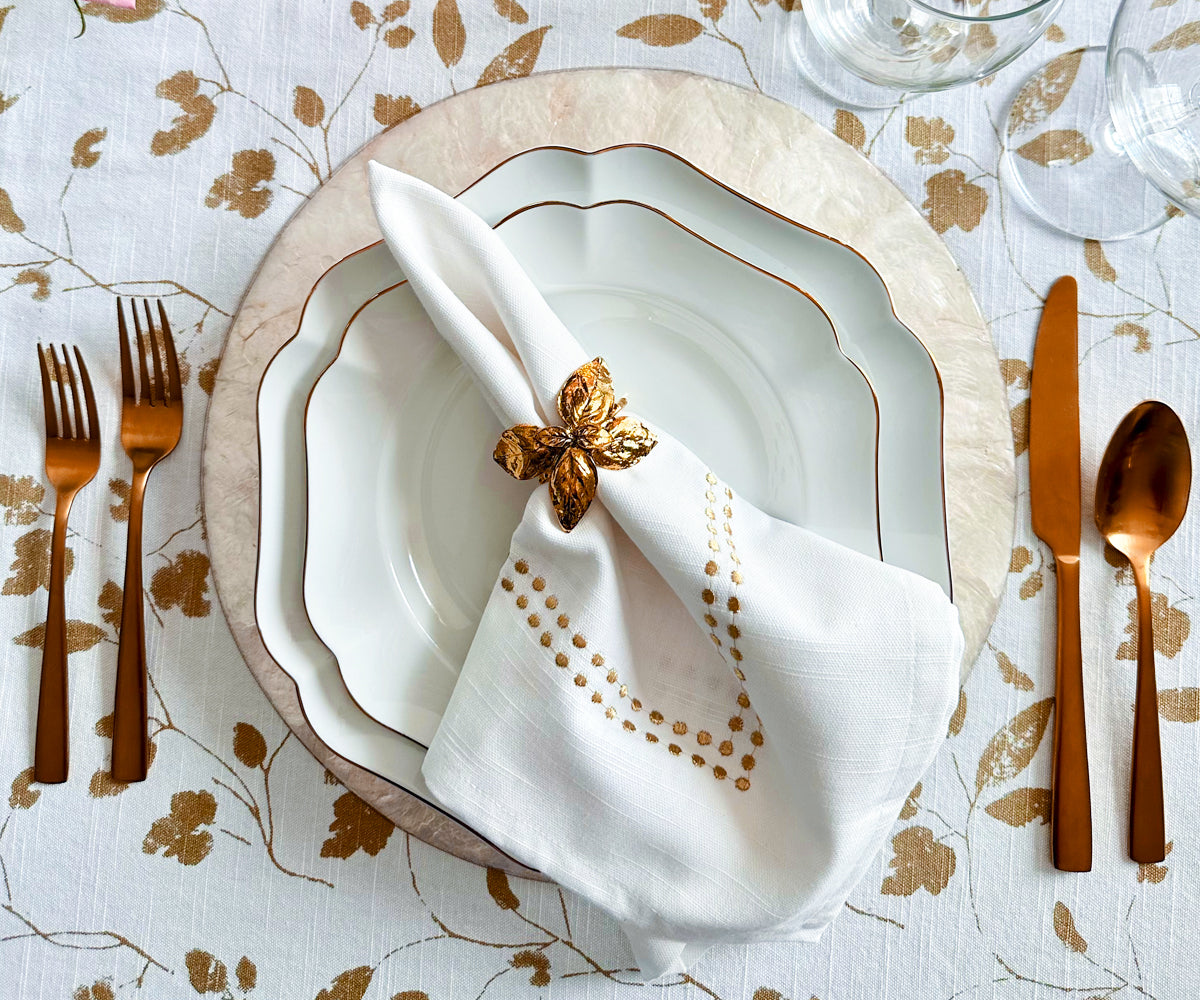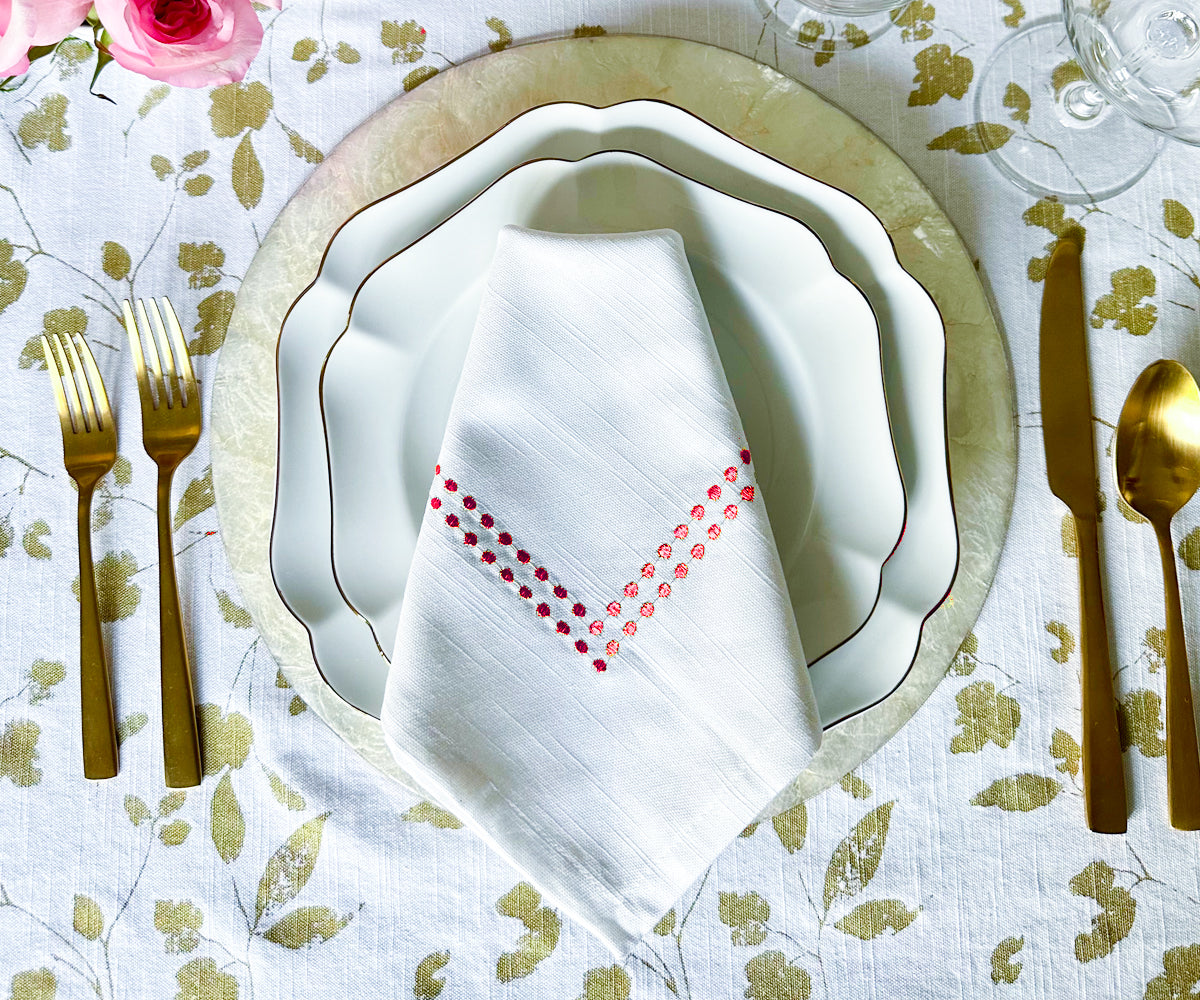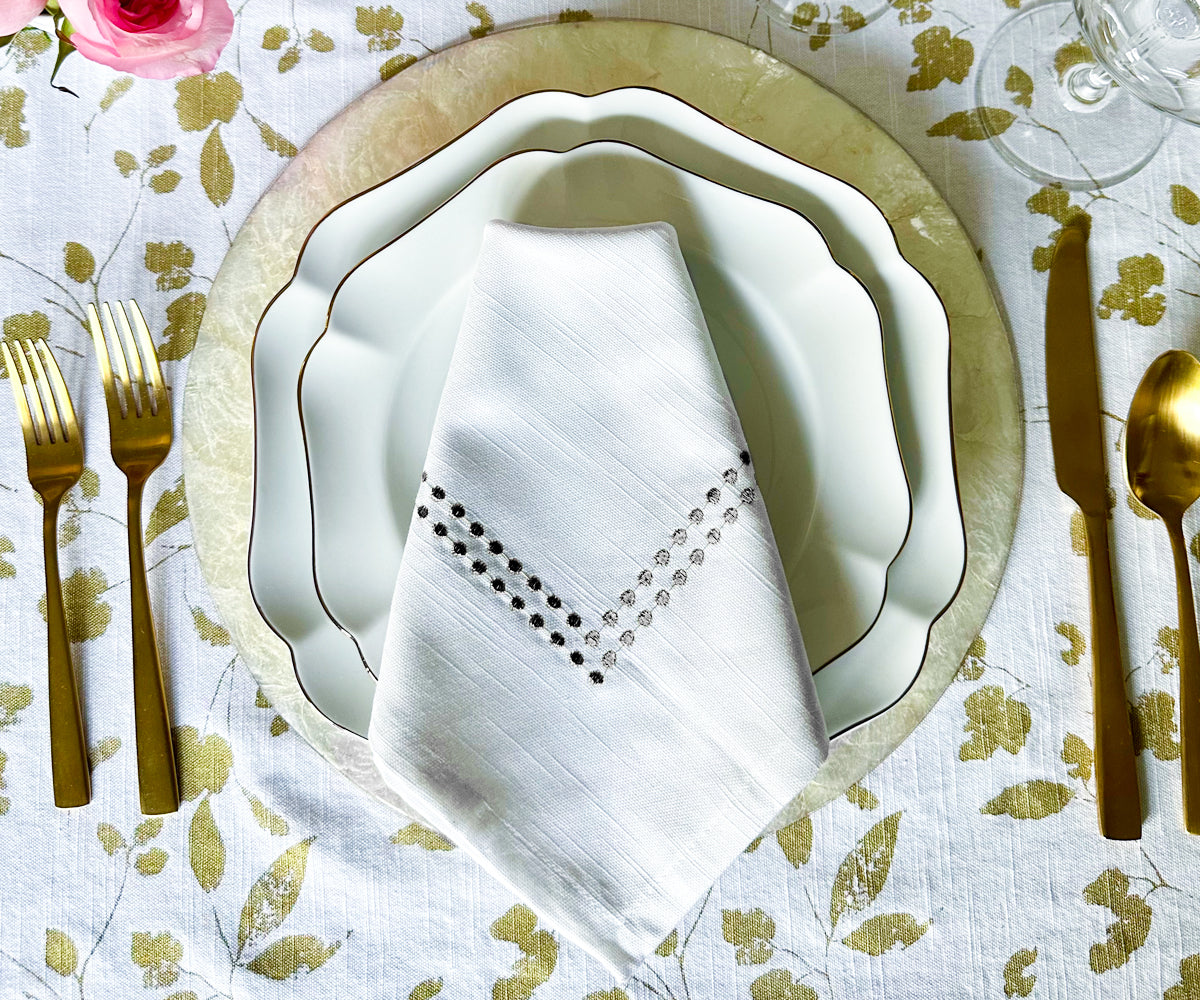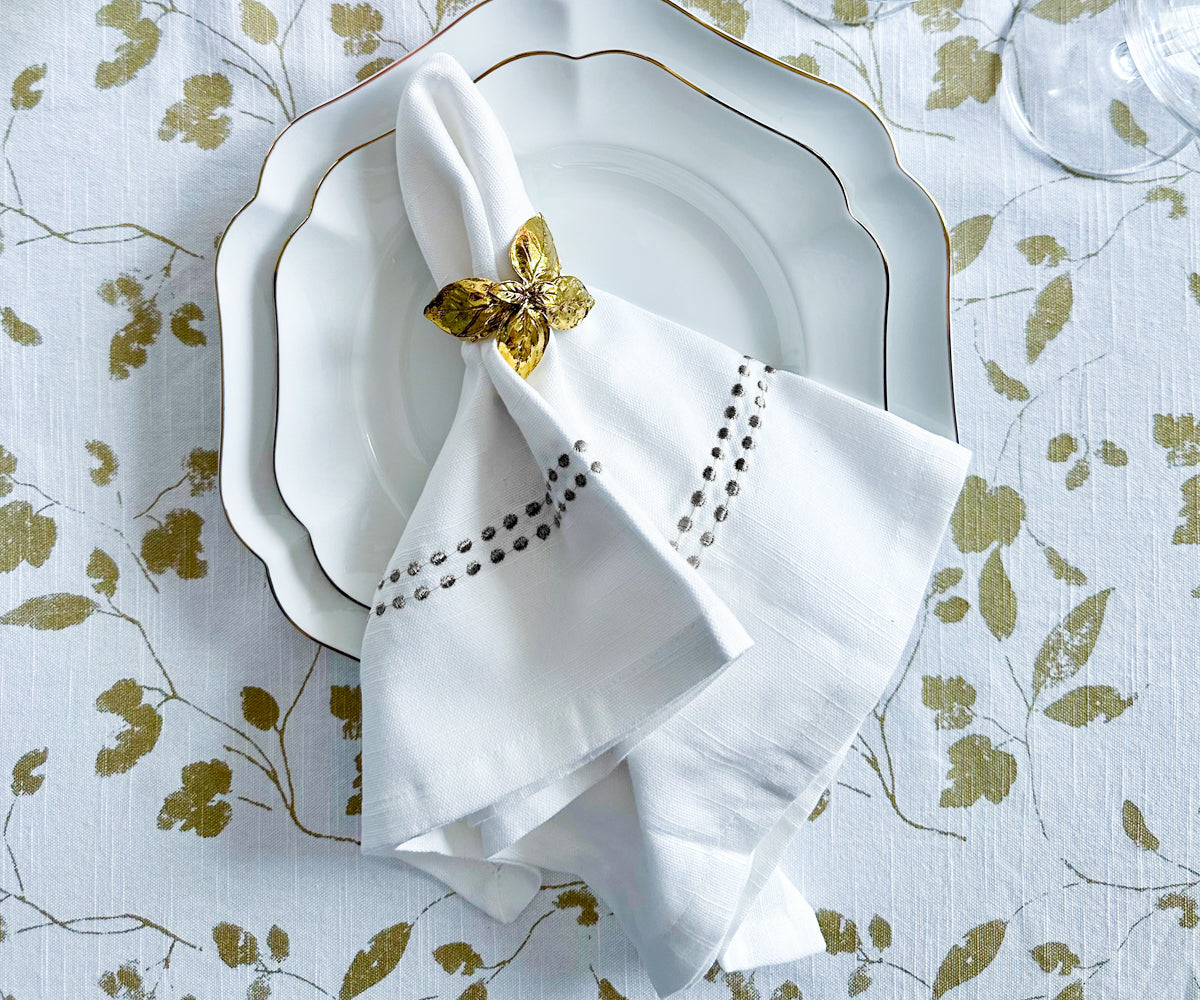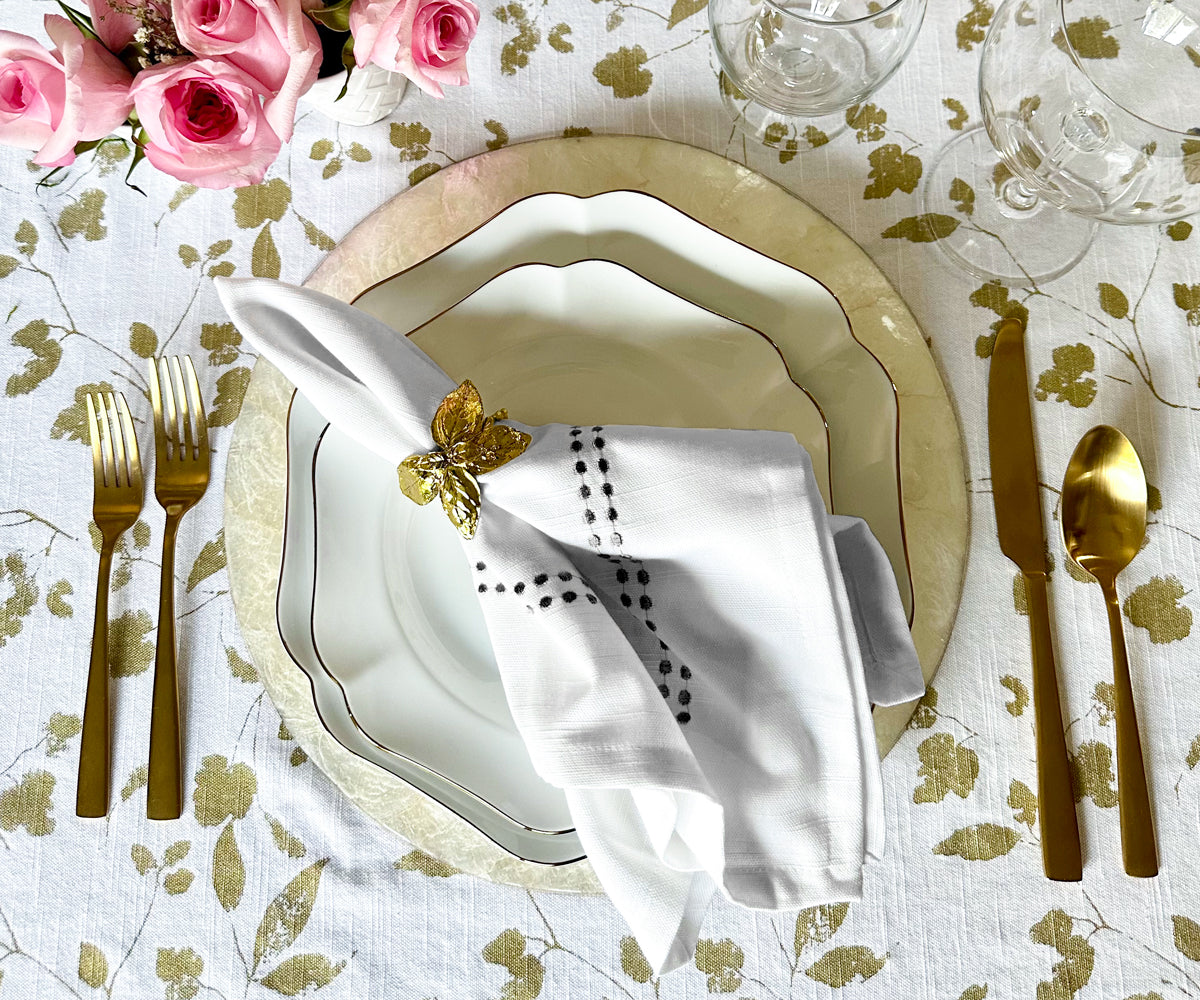 White Dinner Napkins - Cloth Napkins with Trim
Product Details
White Cloth Napkins:
Fabric: Cotton

Size: 20 X 20 inches, Set of 4

Cloth Dinner Napkins are soft, water-absorbent, white cotton napkins that are machine-washable.

White Cotton napkins can be used as embroidered cloth napkins, cloth dinner napkins, kitchen napkins, holiday napkins, restaurant napkins, wedding napkins, cocktail napkins, and party napkins.

Pair the Bridal shower napkins with an embroidered table runner. Check table linen collection designed in buffalo plaid, French stripes, and country stripes.
Dimensions & Easy Care
Dimensions
Care and Maintenance
Machine wash at normal temperature

Tumble dry on a gentle cycle

Warm iron as needed

Imported.
Shipping & Return
Shipping

Standard USPS free shipping.
Order processing time: 1 to 2 days. Orders will be delivered within 6-8 days.
Return & Refund

Merchandise must not be worn, washed, or altered.
Returns are accepted within 60 days of delivery.
For any questions contact customerservice@allcottonandlinen.com.
Refunds will be processed within 1-2 business days.