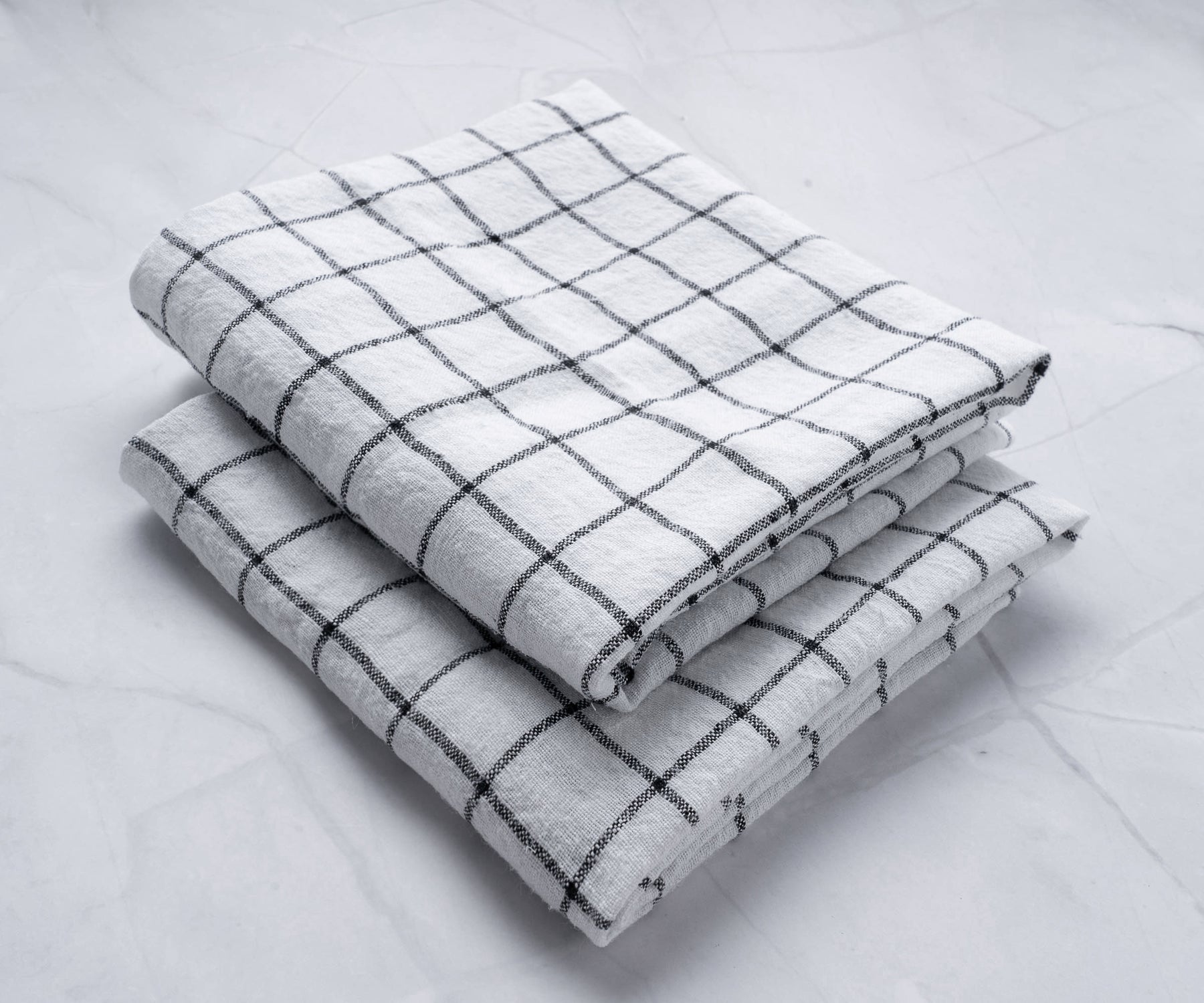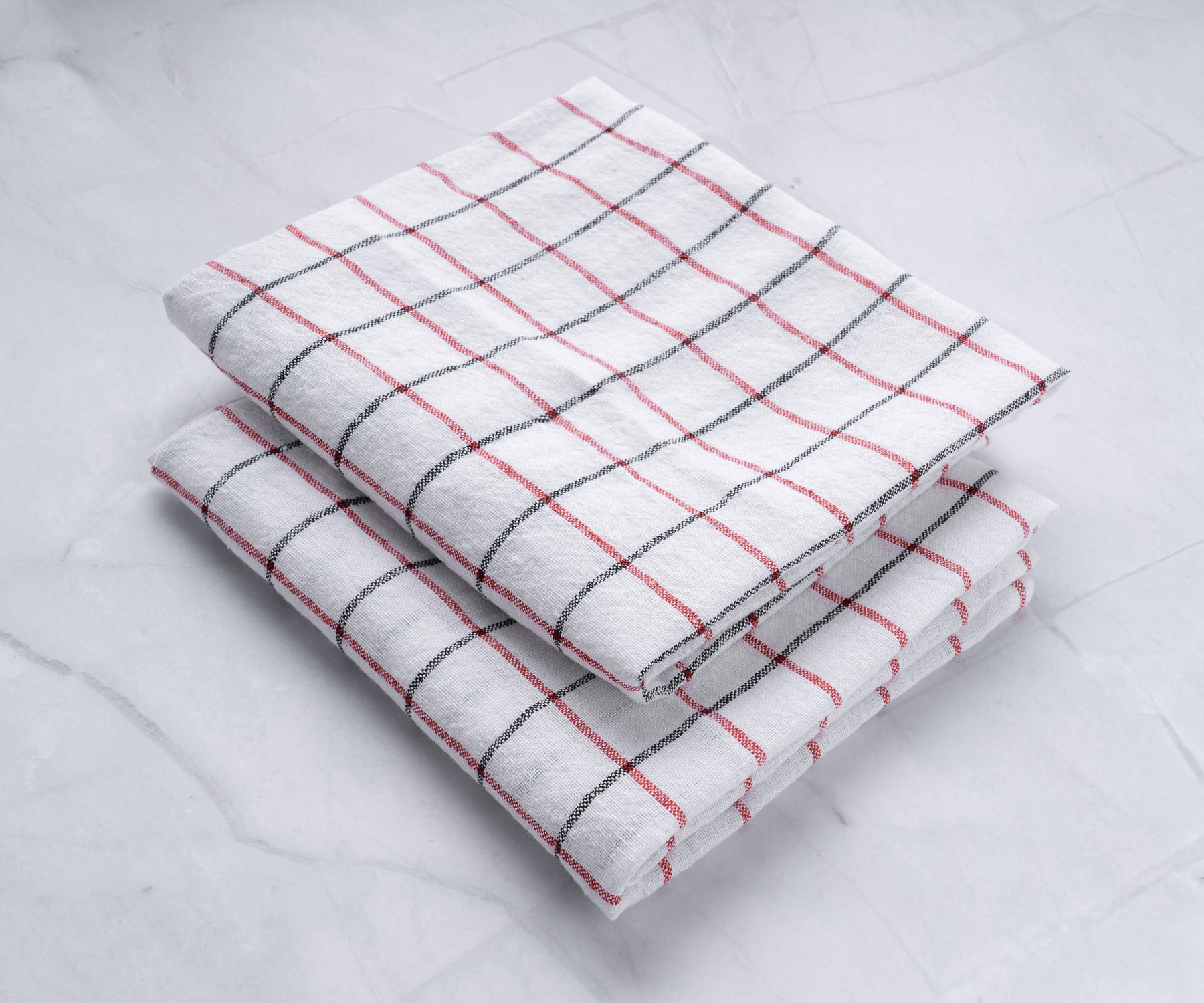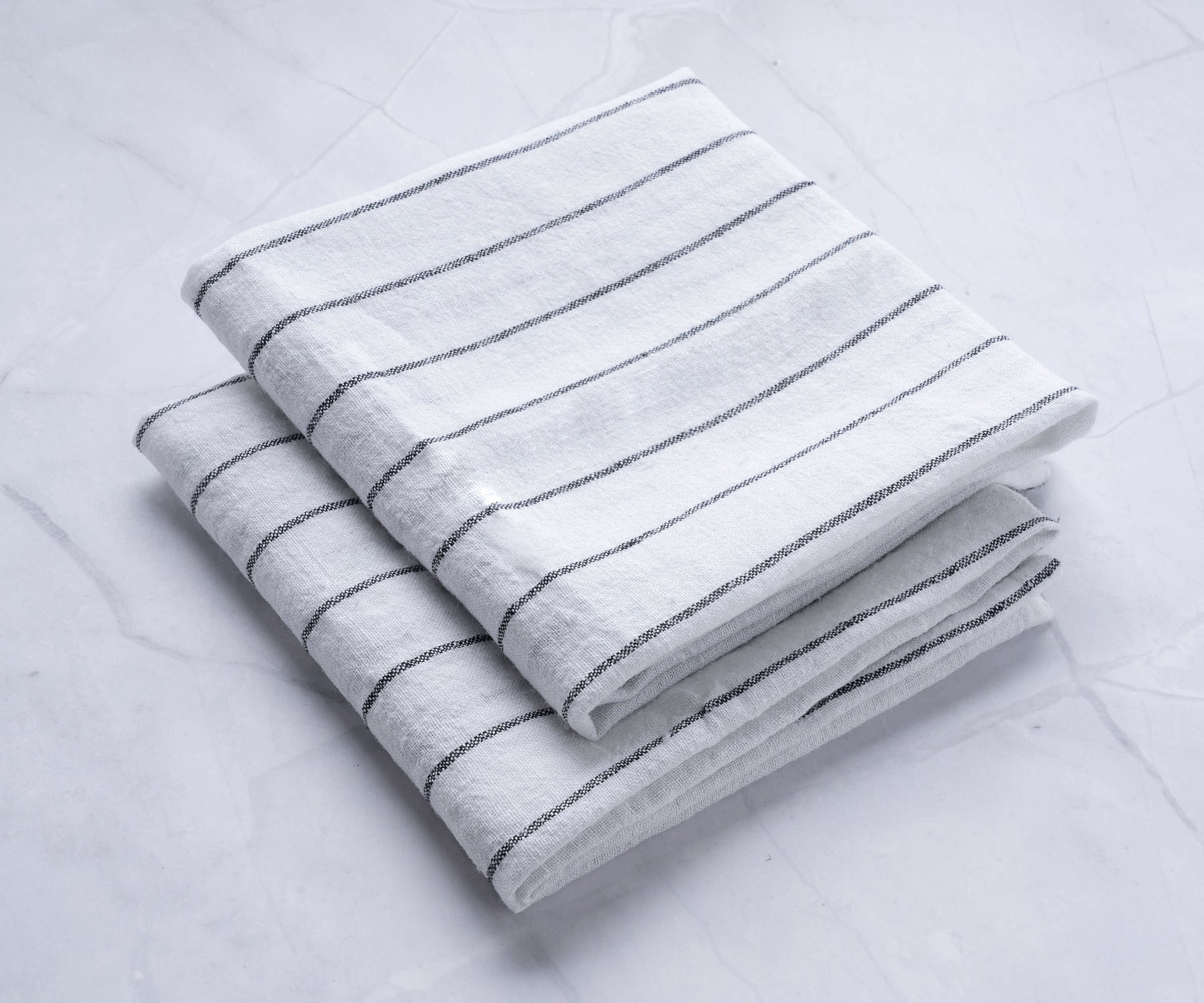 linen dish towels
Product Details
Linen Dish Towels:
linen dish towels, the perfect addition to any kitchen. Made from high-quality linen material, these dish towels are durable, absorbent, and eco-friendly. Come in 18 x 28" inches with 2-inch checkboxes. Wrinkle-free and durable.
The natural texture of the linen material gives these cotton dish towels a rustic and charming look that will add a touch of elegance to any kitchen decor.
Easy hanging eco-friendly kitchen towels set in buffalo plaid pattern. Buffalo plaid kitchen towels are available in a set of 2. Dish towels dry dishes/glass items without a mark

these linen dish towels are not only stylish but also practical. They are designed to absorb moisture quickly, making them perfect for drying dishes, wiping counters, and cleaning spills.
What makes these linen dish towels unique is their eco-friendliness. Linen is a sustainable material that is made from flax plant fibers. It requires less water and energy to produce than other materials like cotton, making it a more environmentally friendly option.
Dimensions & Easy Care
Dimensions:
Care and Maintenance
Machine wash in normal-temperature water

Tumble dry on a gentle cycle

Iron at less than 30 degrees Celsius
Shipping & Return
Shipping

Standard USPS free shipping.
Order processing time: 1 to 2 days. Orders will be delivered within 3-8 days.
Return & Refund

Merchandise must not be worn, washed, or altered.
Returns are accepted within 60 days of delivery.
For any questions contact customerservice@allcottonandlinen.com
Refunds will be processed within 1-2 business days.
Great alternative to paper towels
I'm trying to stop wasting money on paper towels so I bought these flour sack towels as an alternative. They are HUGE. I folded them in half and wrapped them around my paper towel holder. So far I'm really enjoying using them.
Cotton dish towels
These are great for drying dishes. Very absorbent and leaves no lint behind. Just wish they were a little bigger.
The towels look great. Exactly as described.
I have not used or washed the towels yet but they appear to be of good quality.
very good quality for the money
We are a big fan of these, this was a 2nd time ordering them
Good Buy
Great kitchen towels. Easy to clean with and absorbent. They aren't bulky and don't take up alot of room in my kitchen drawer. They also wash well.