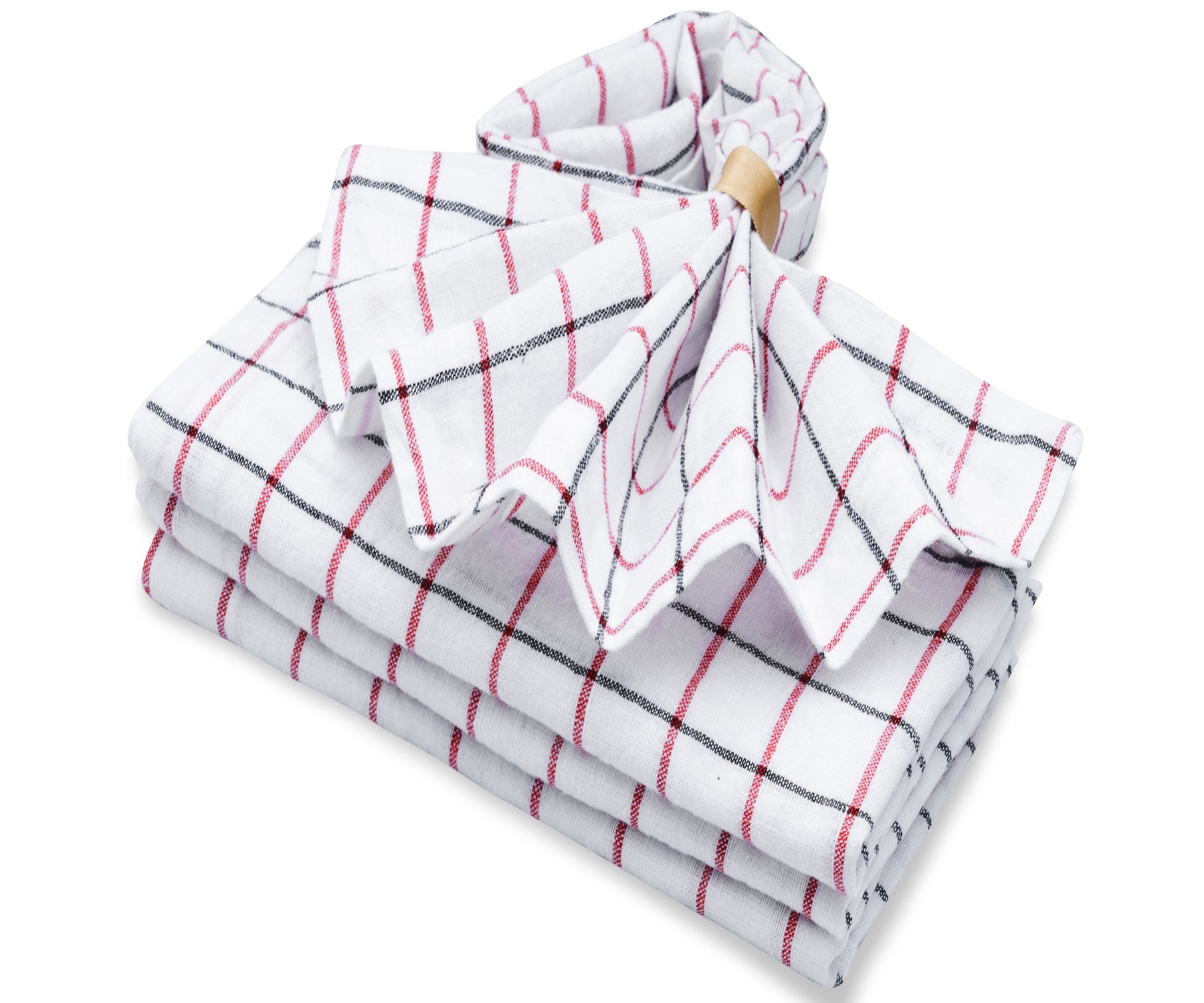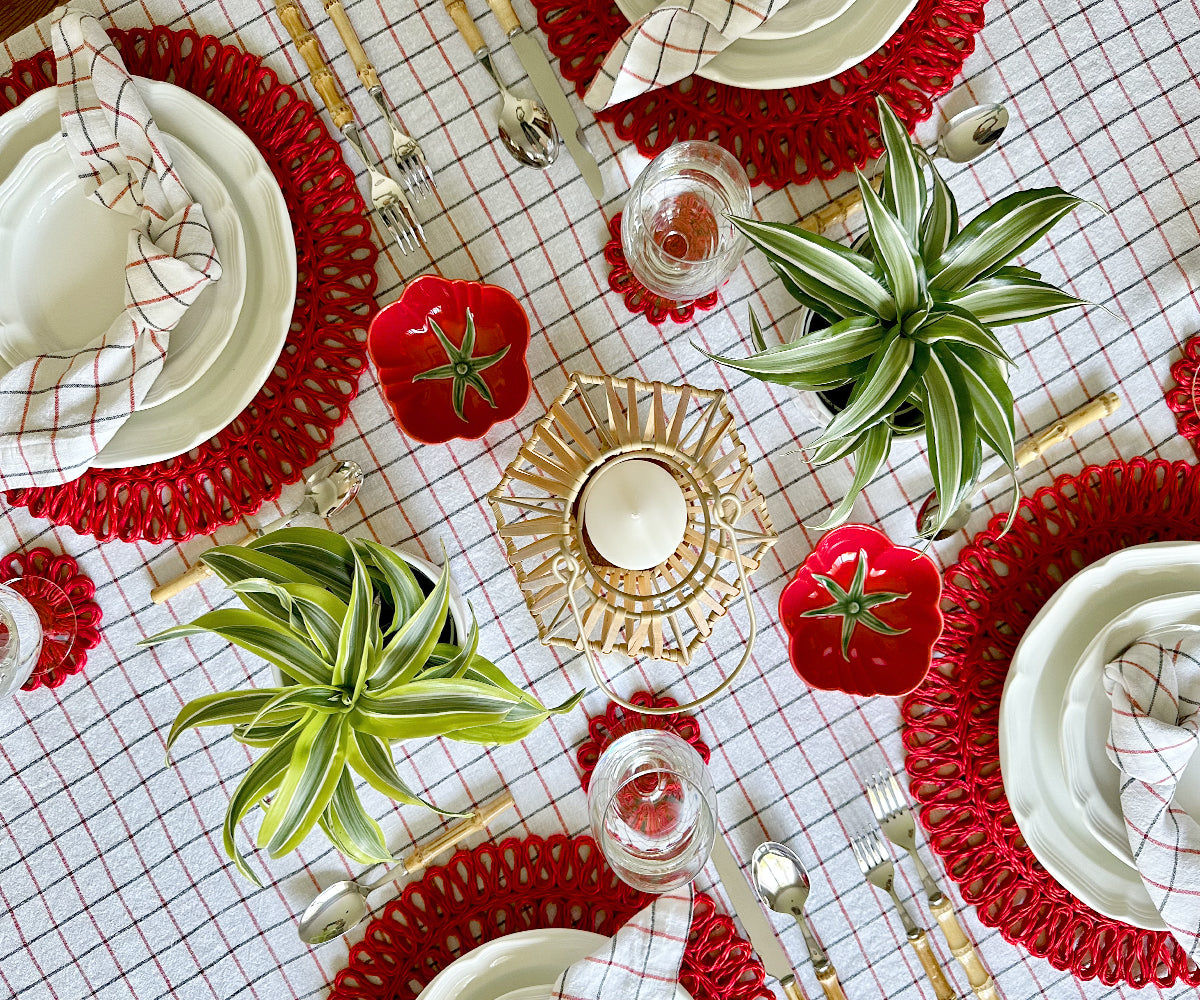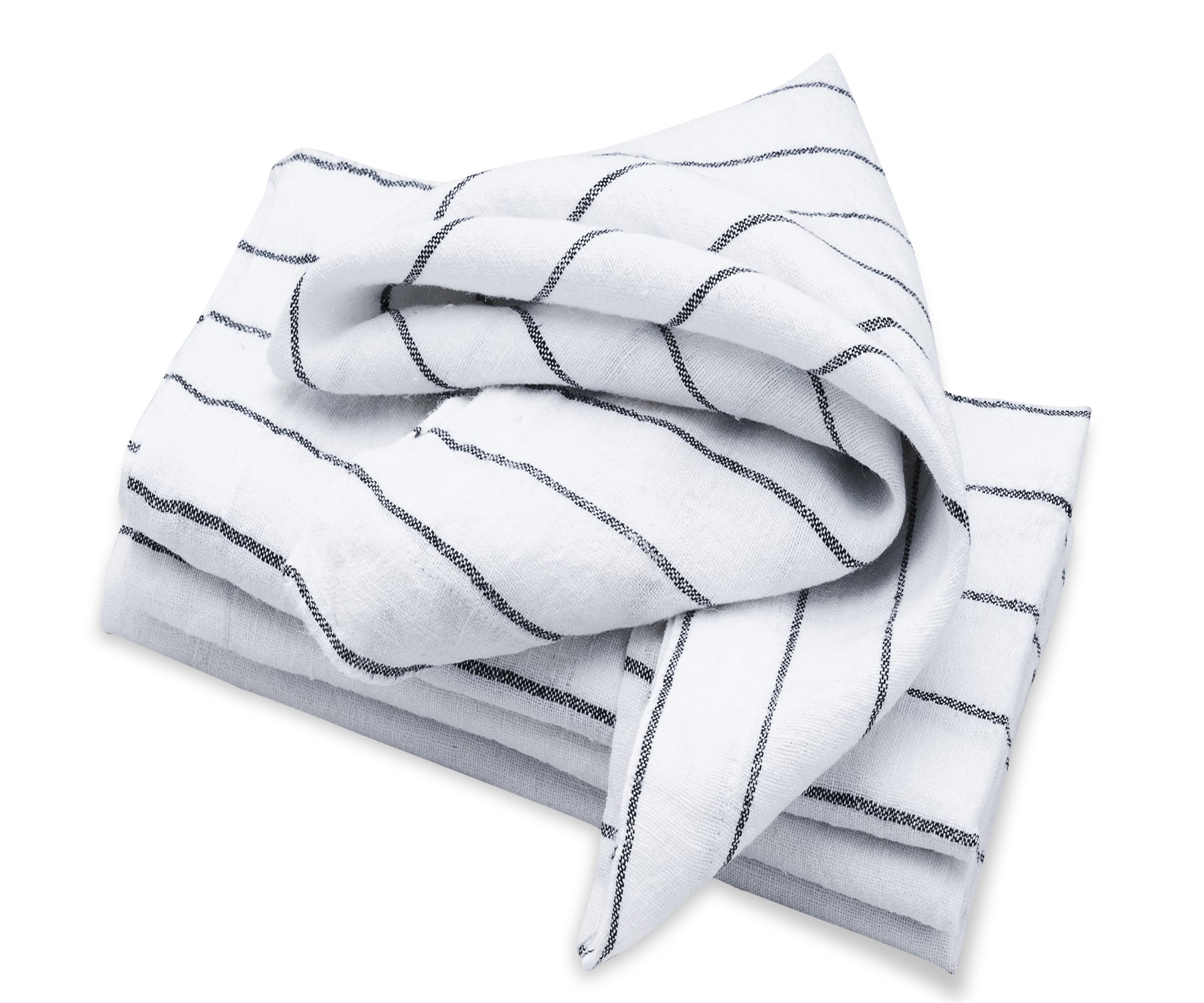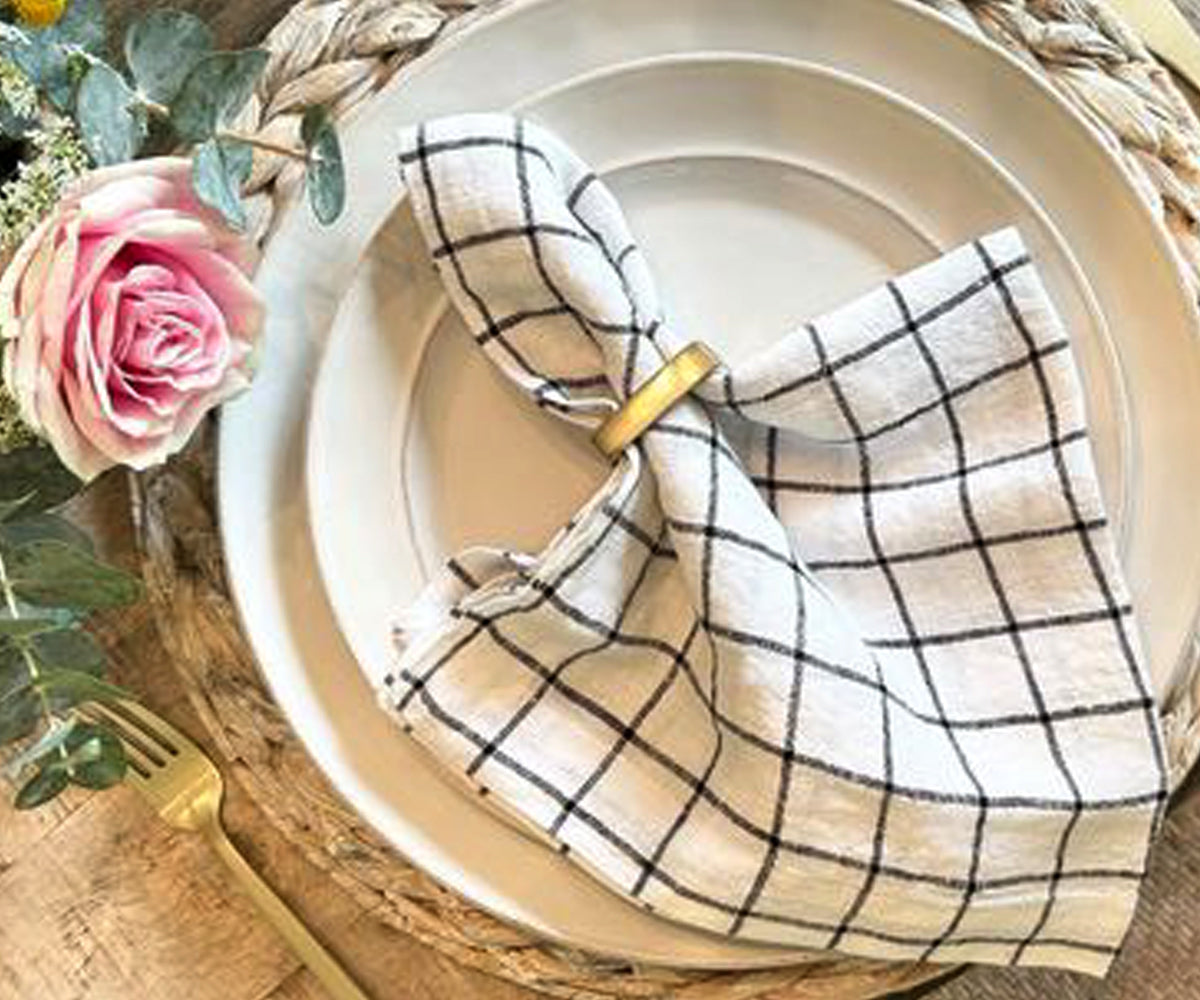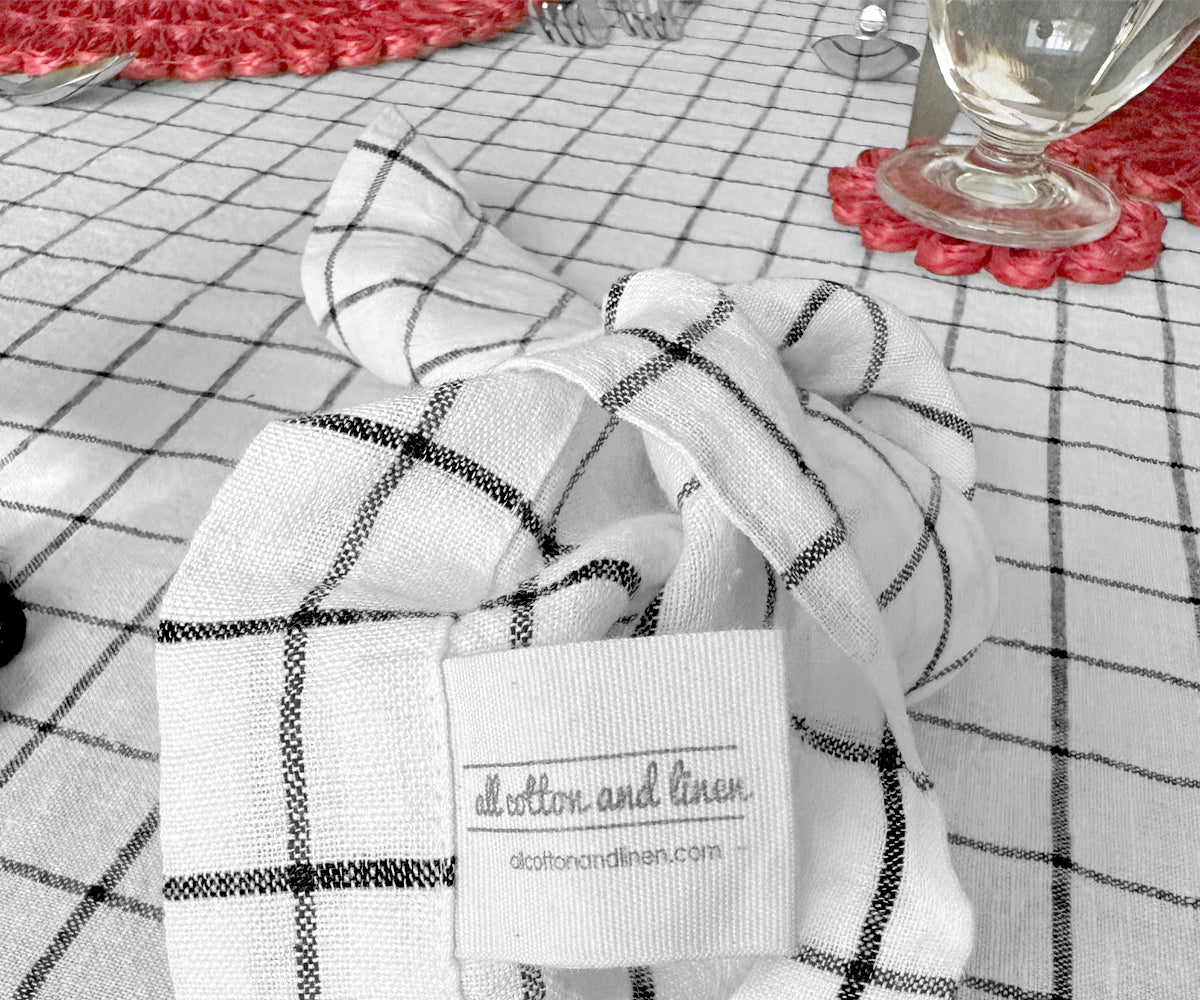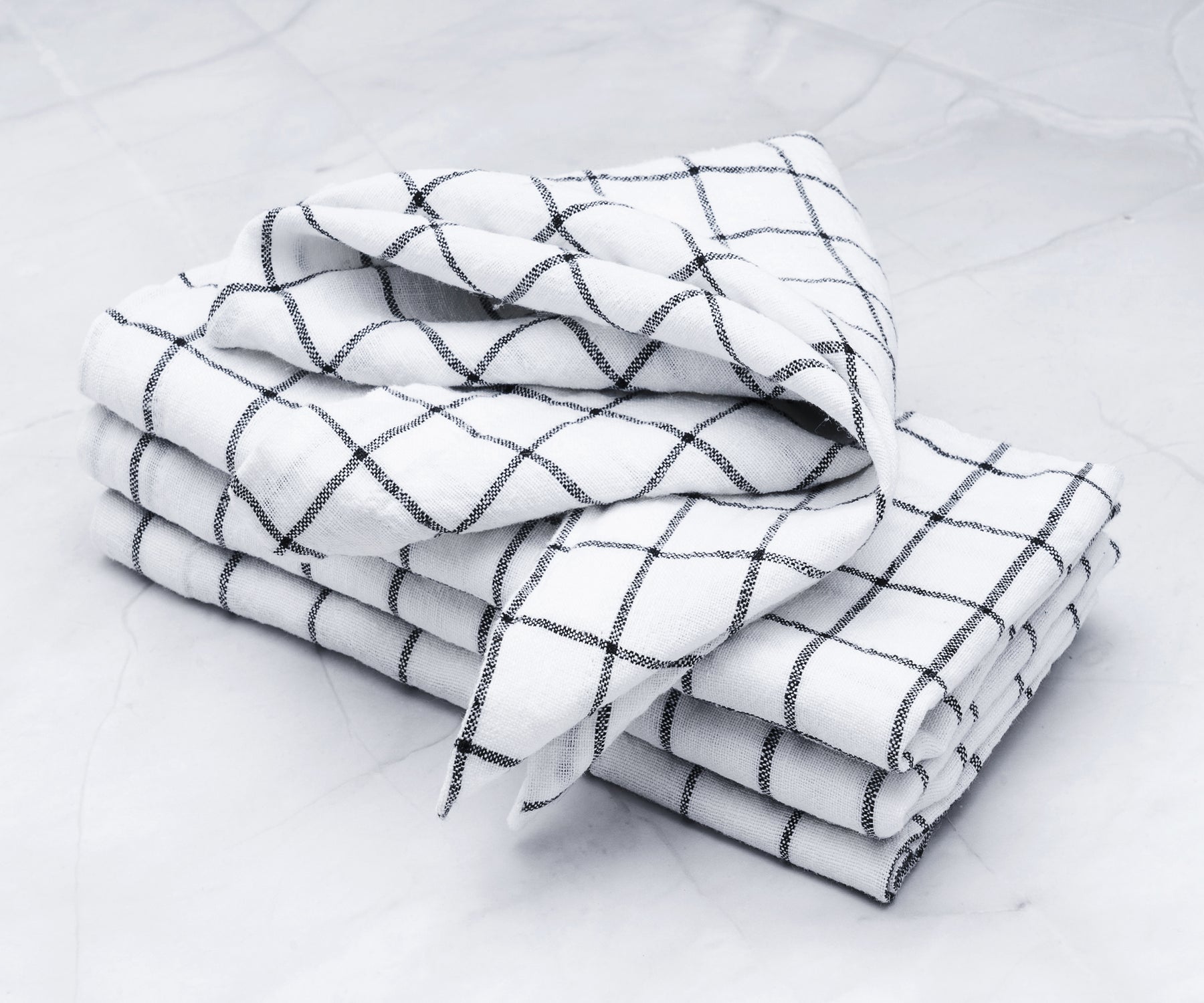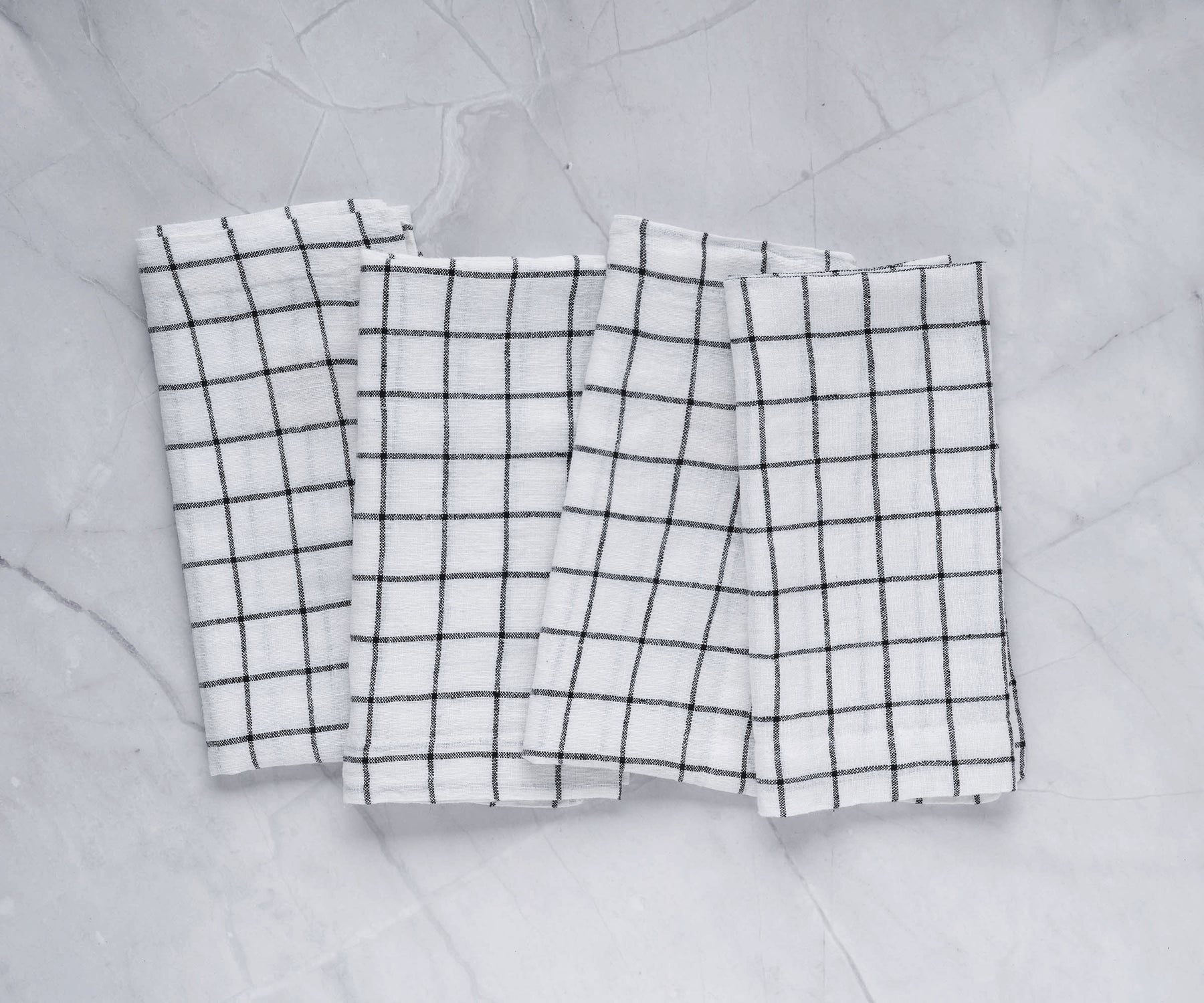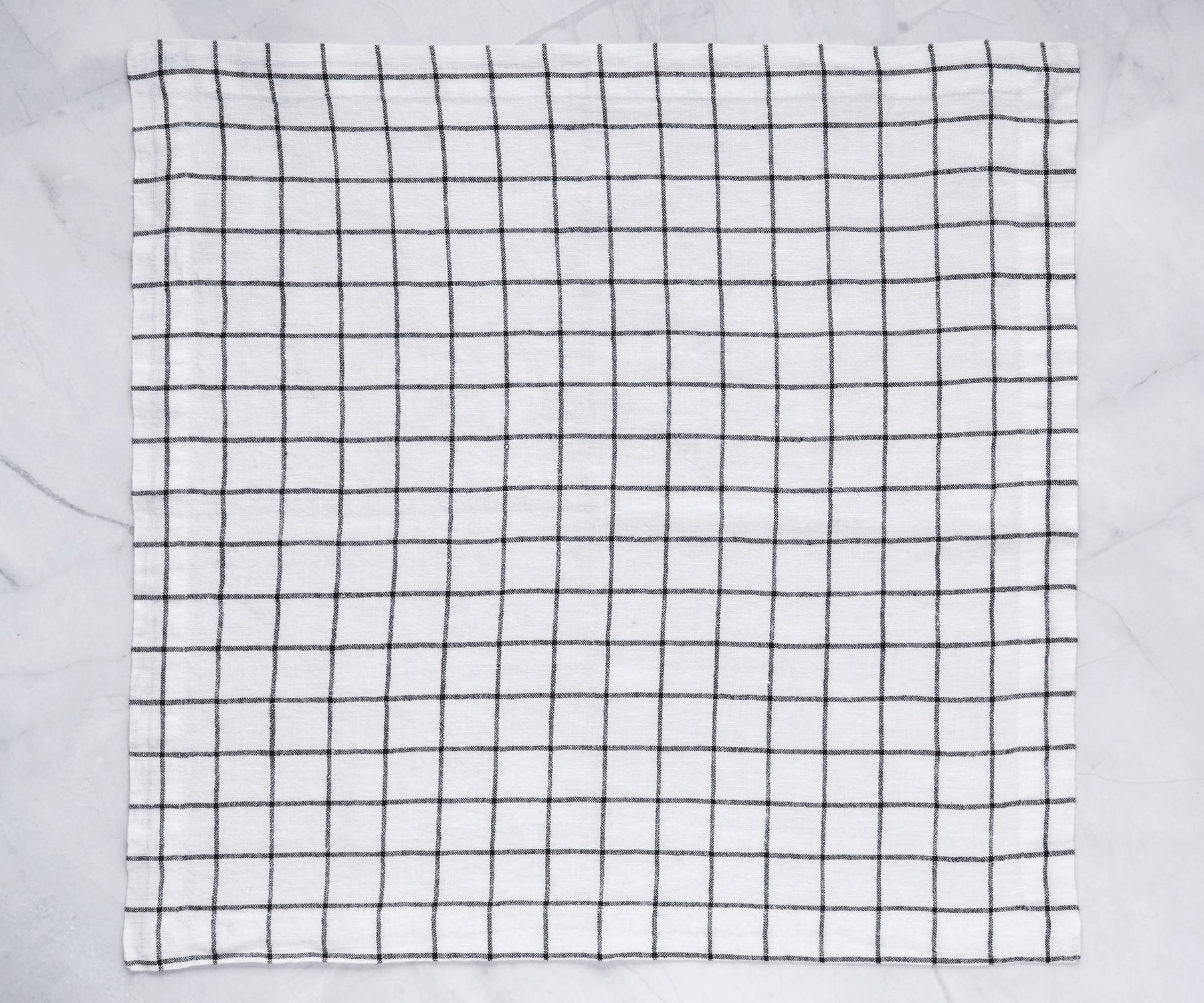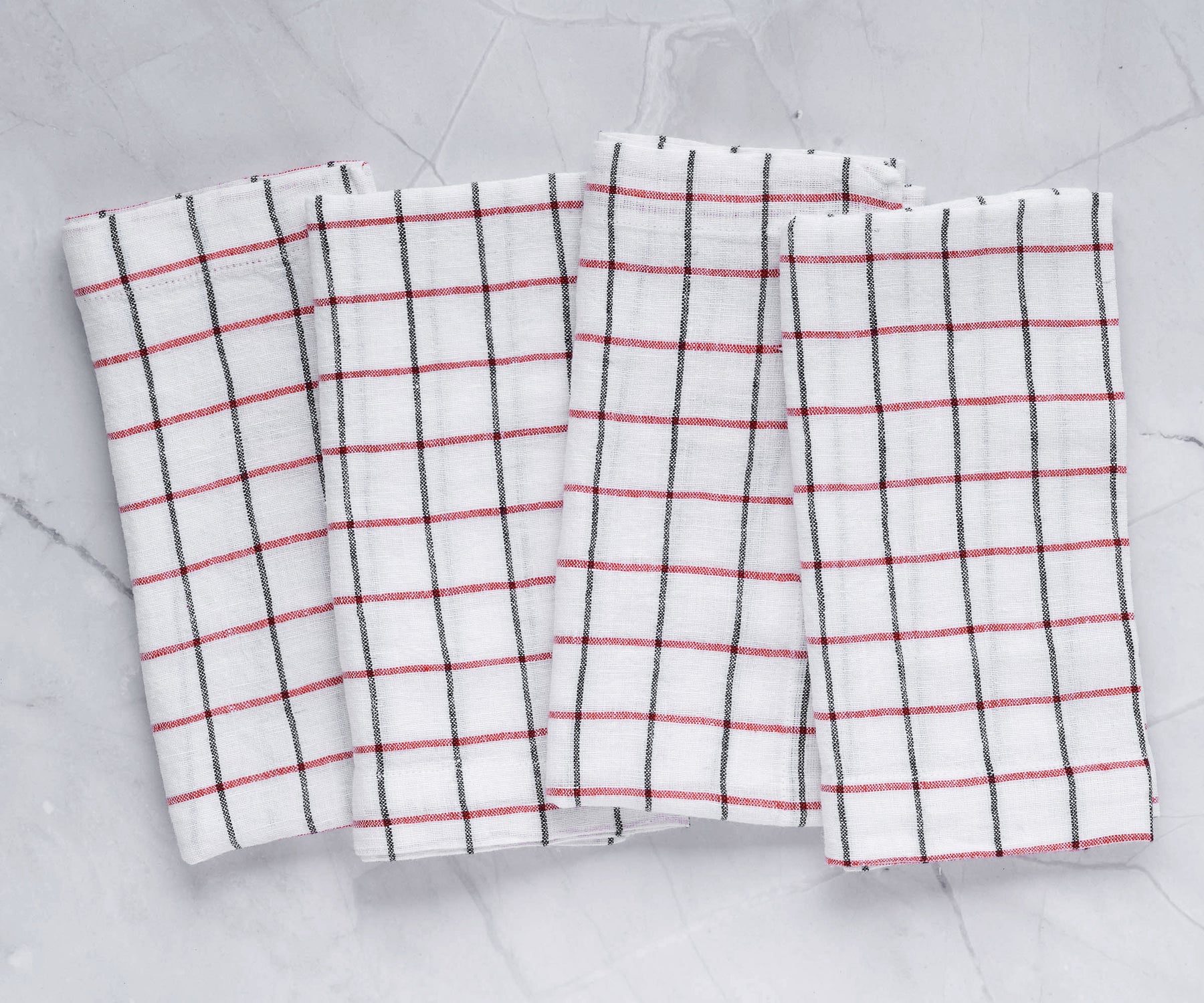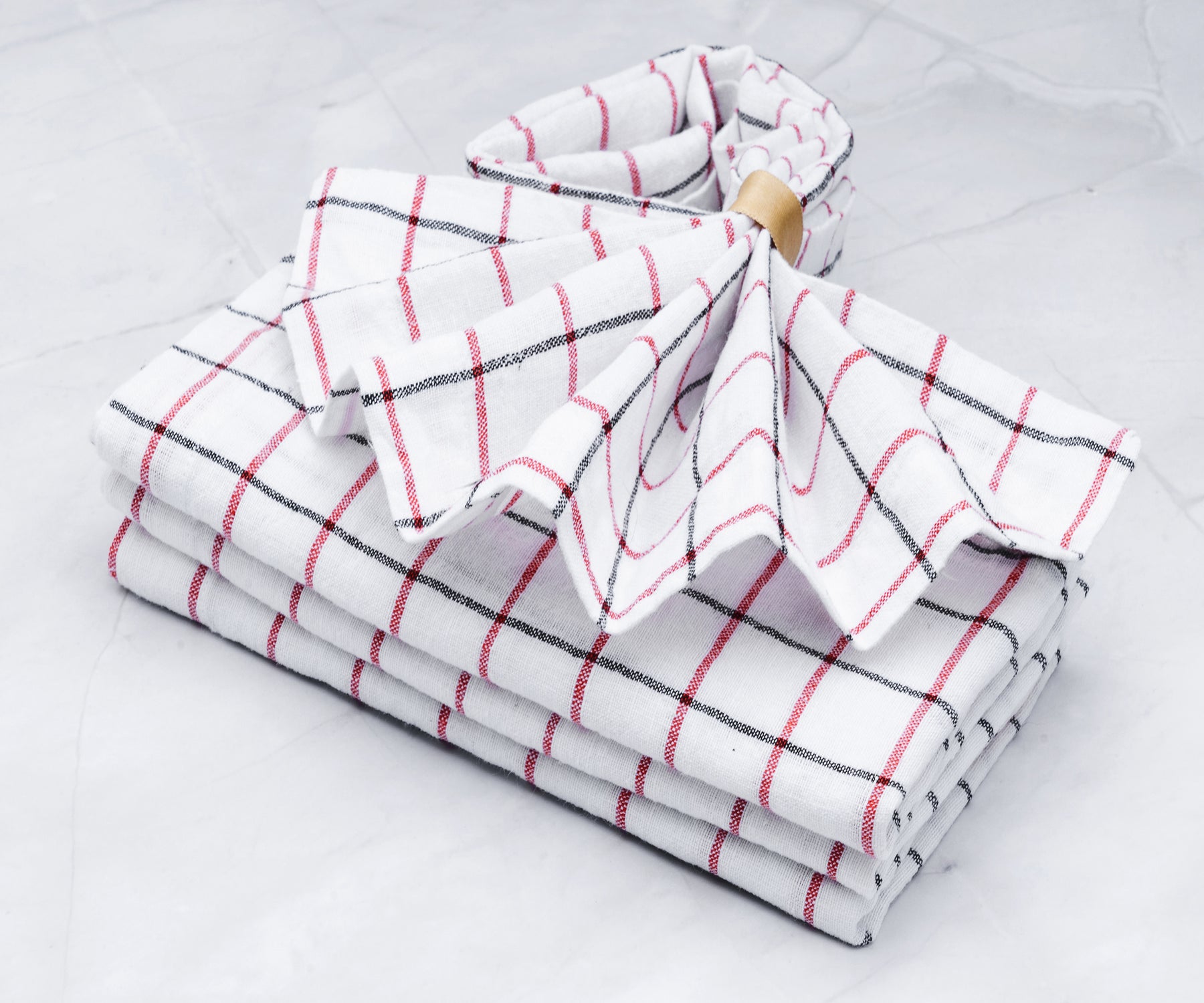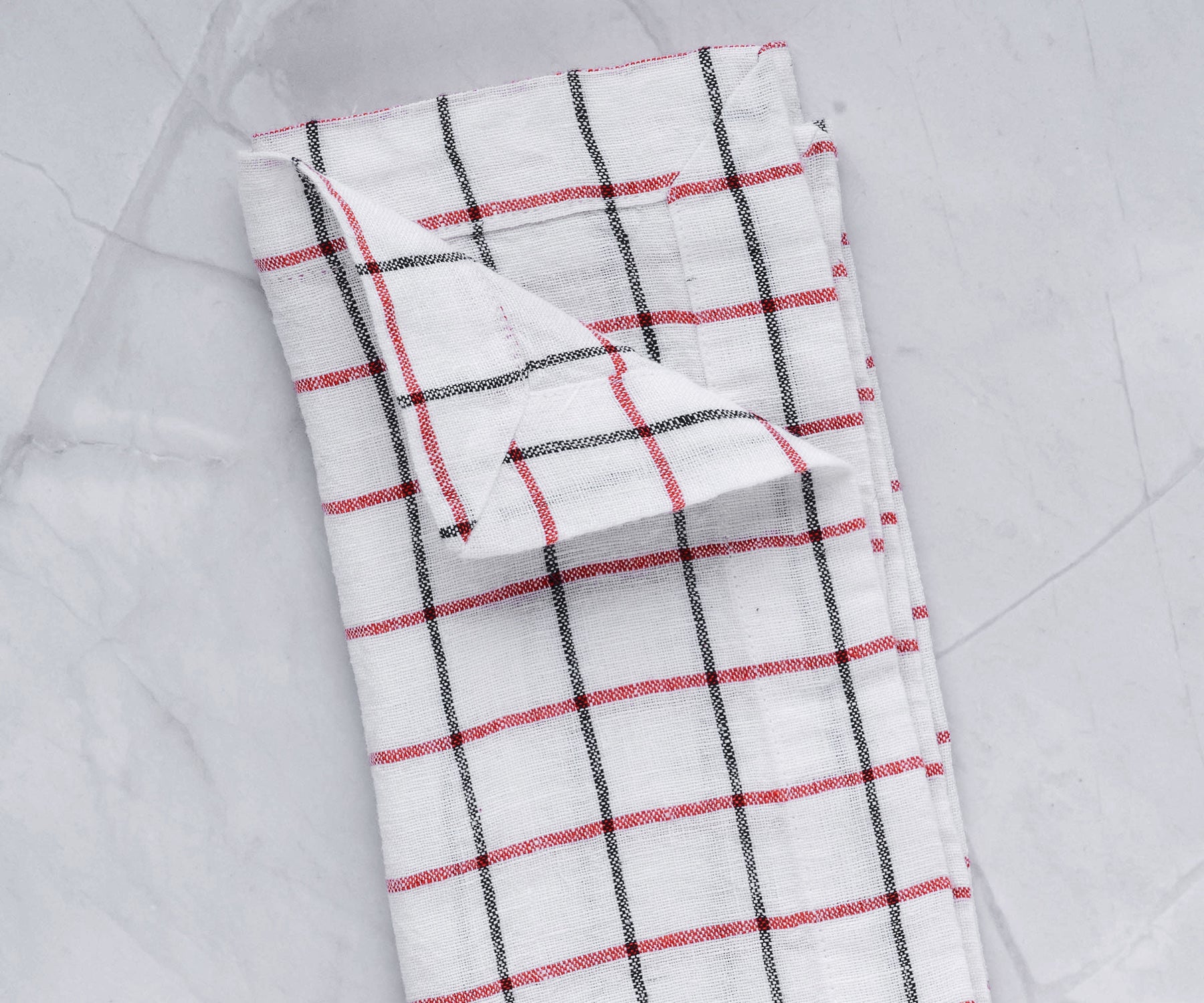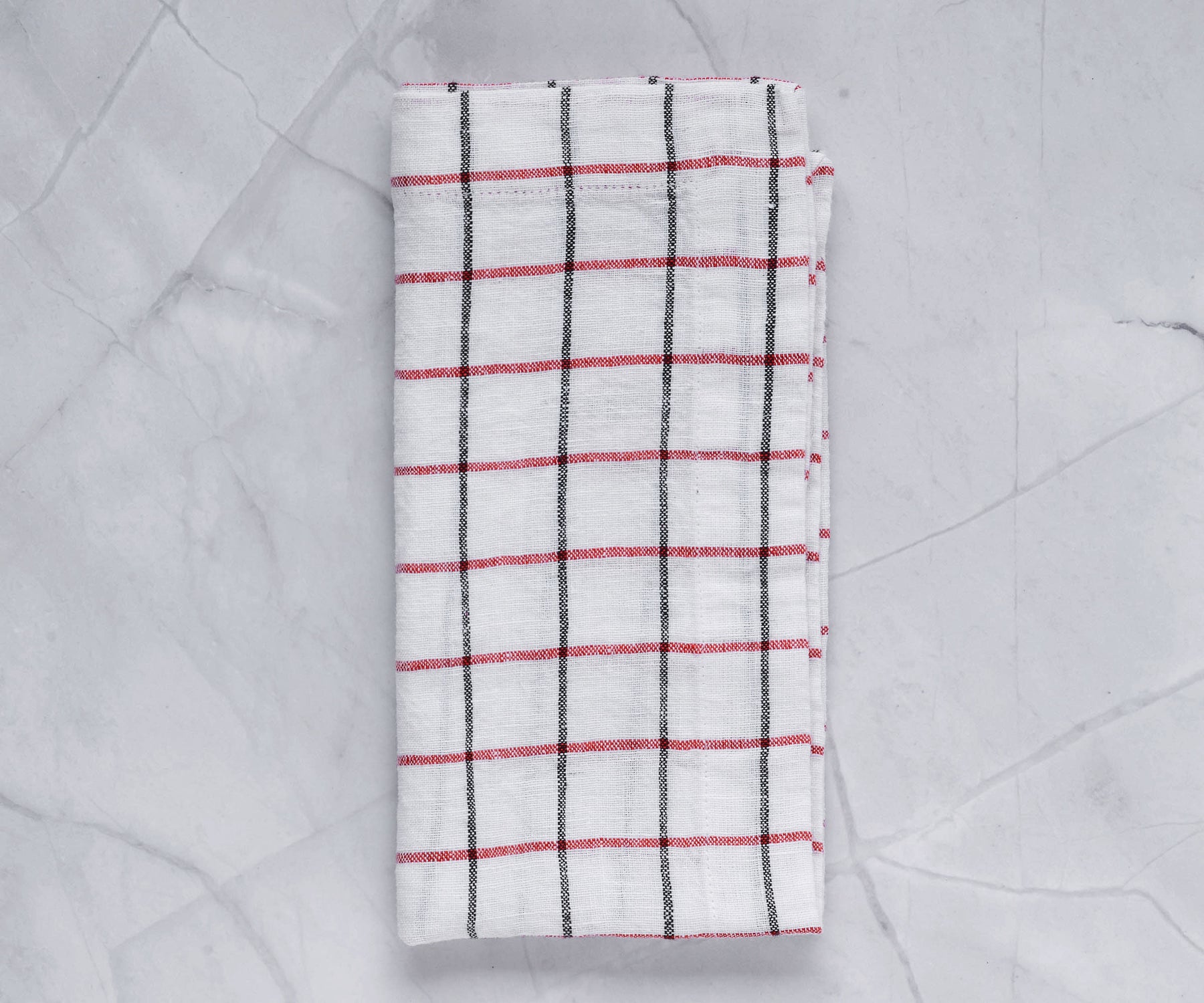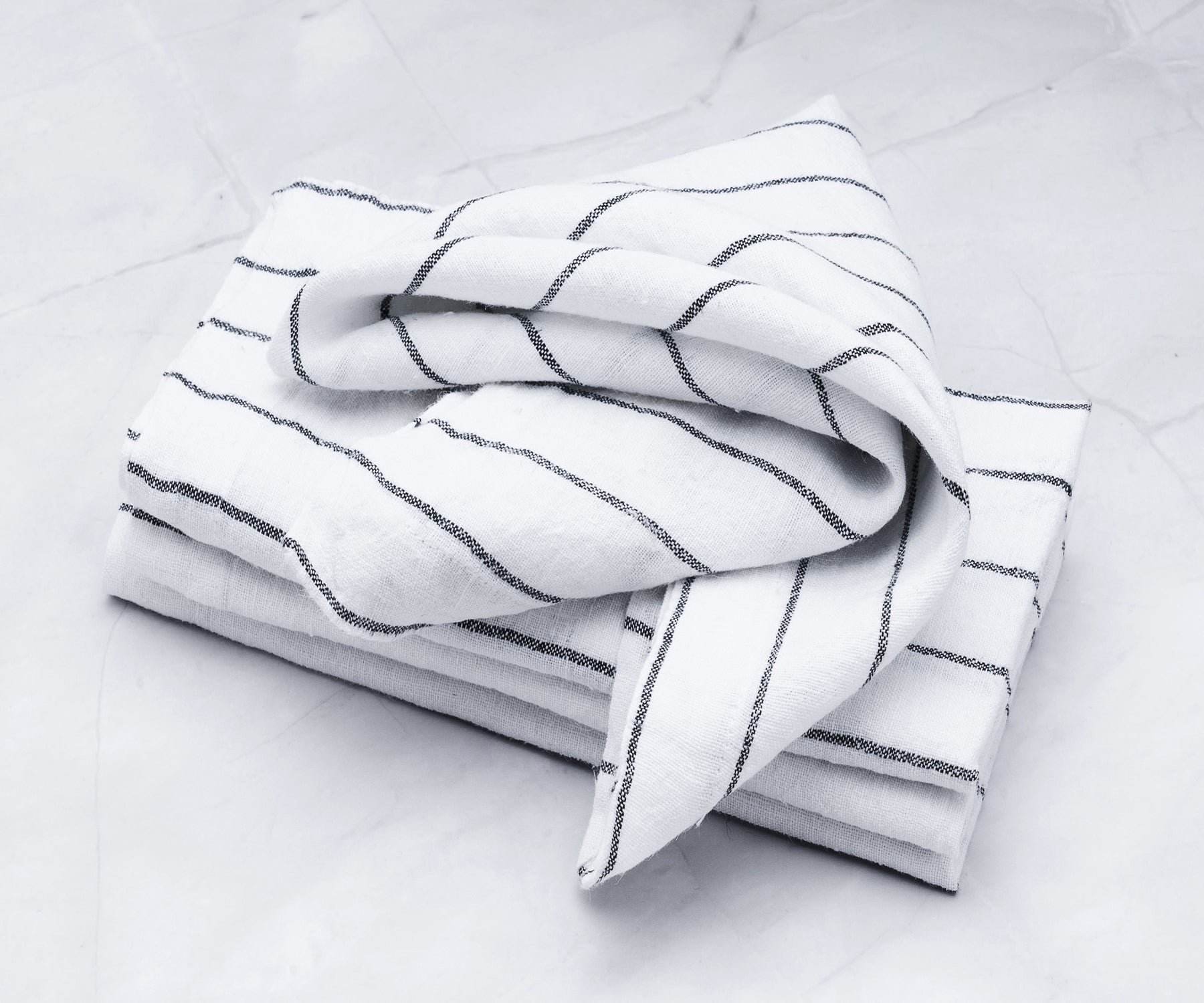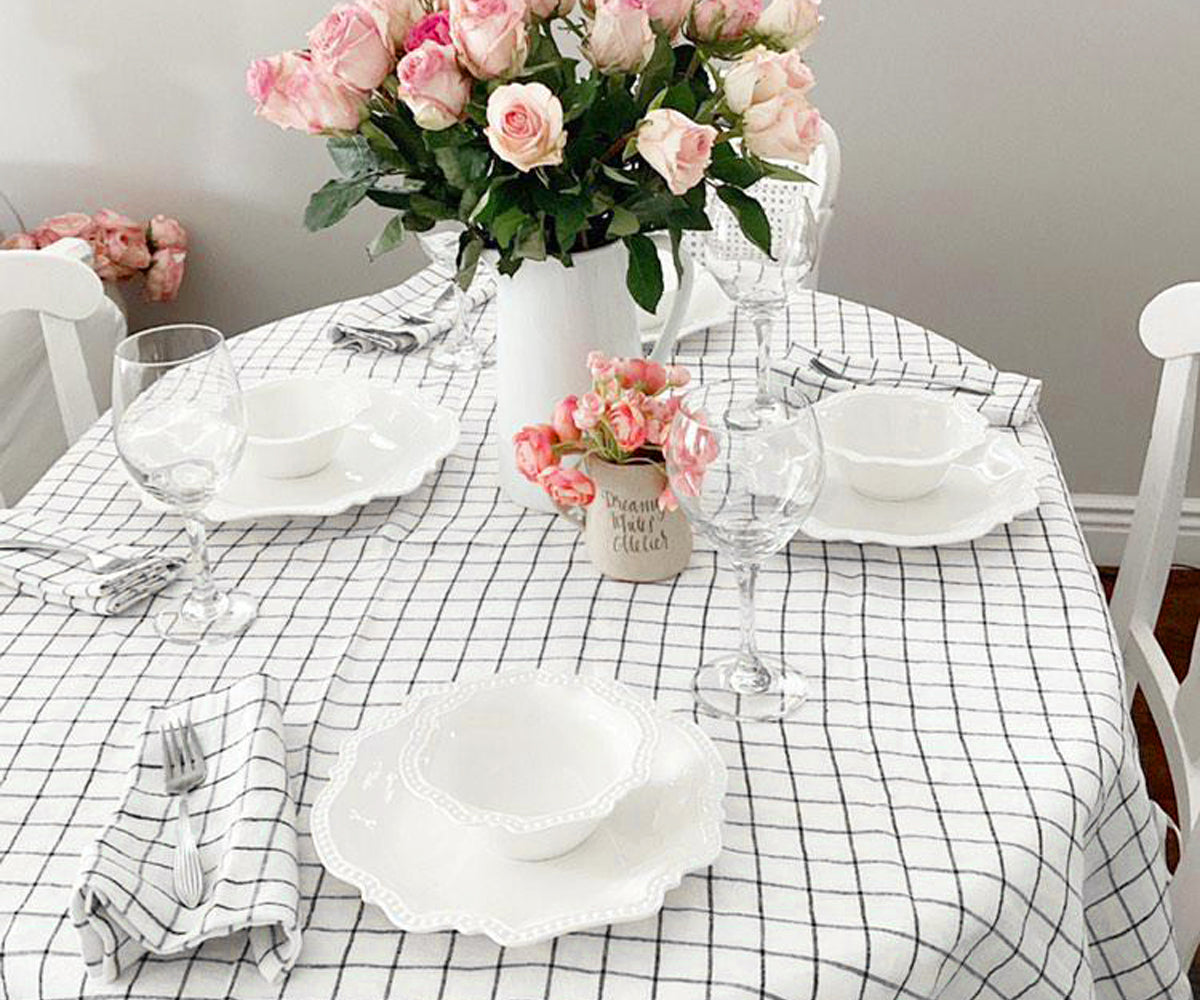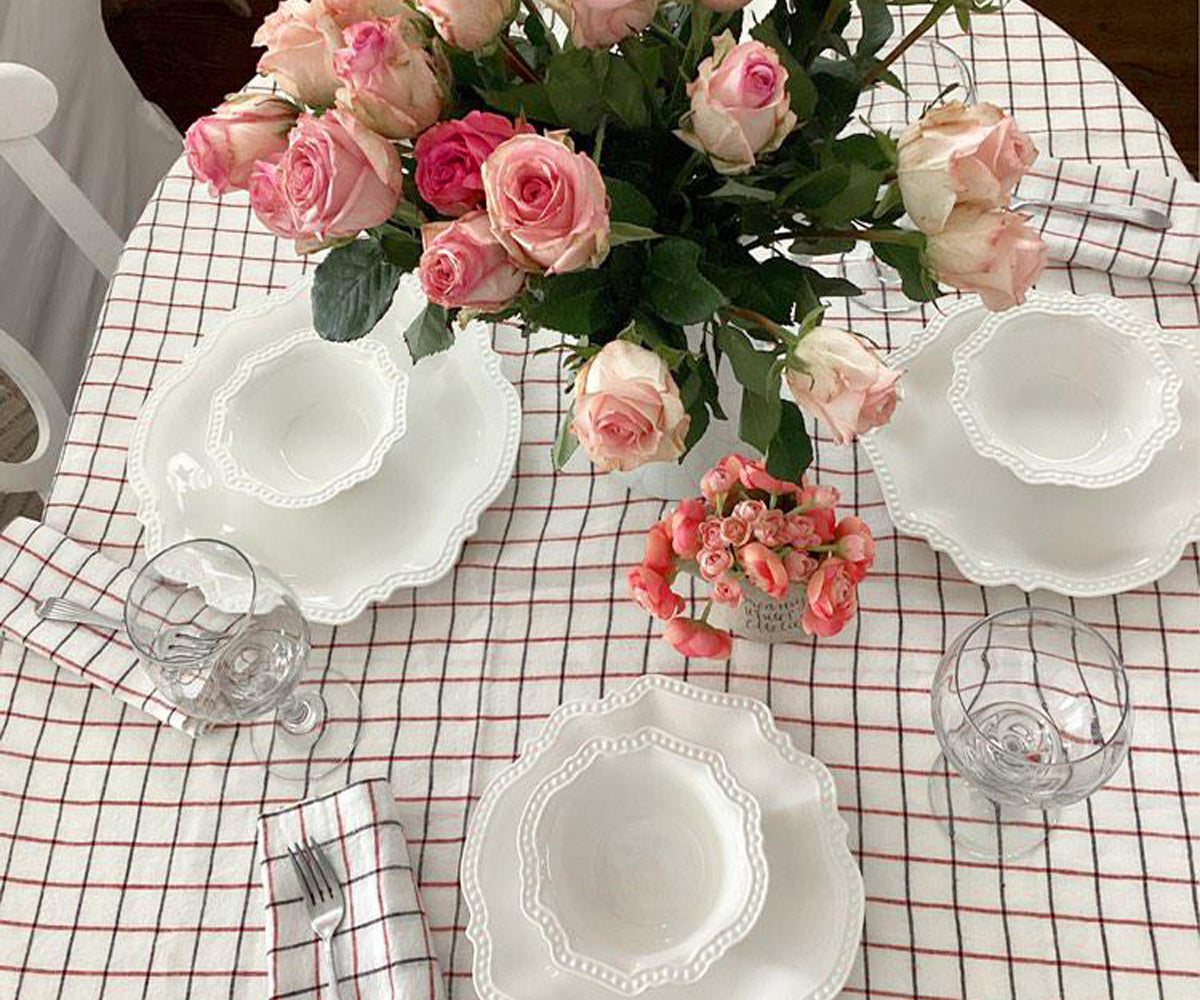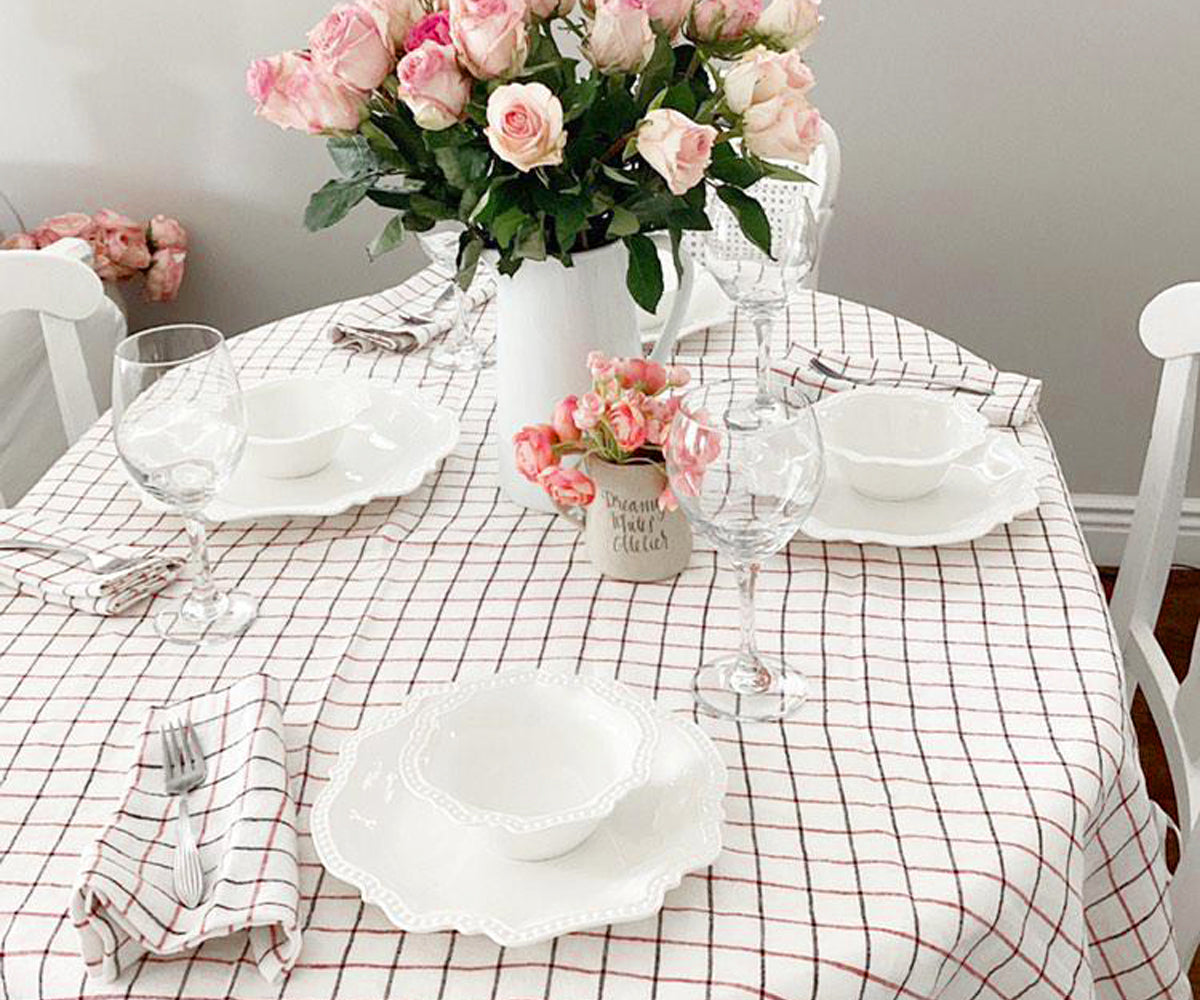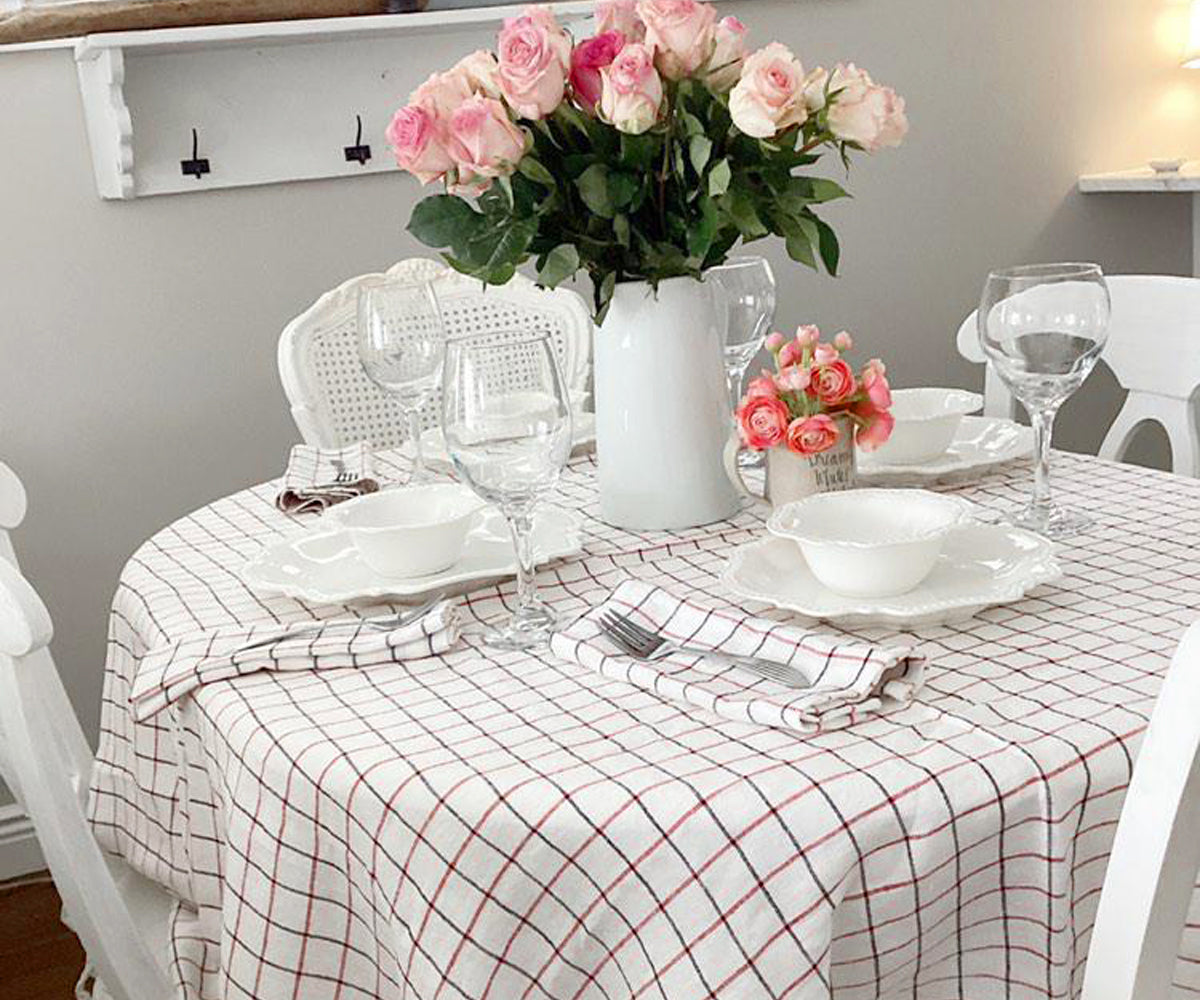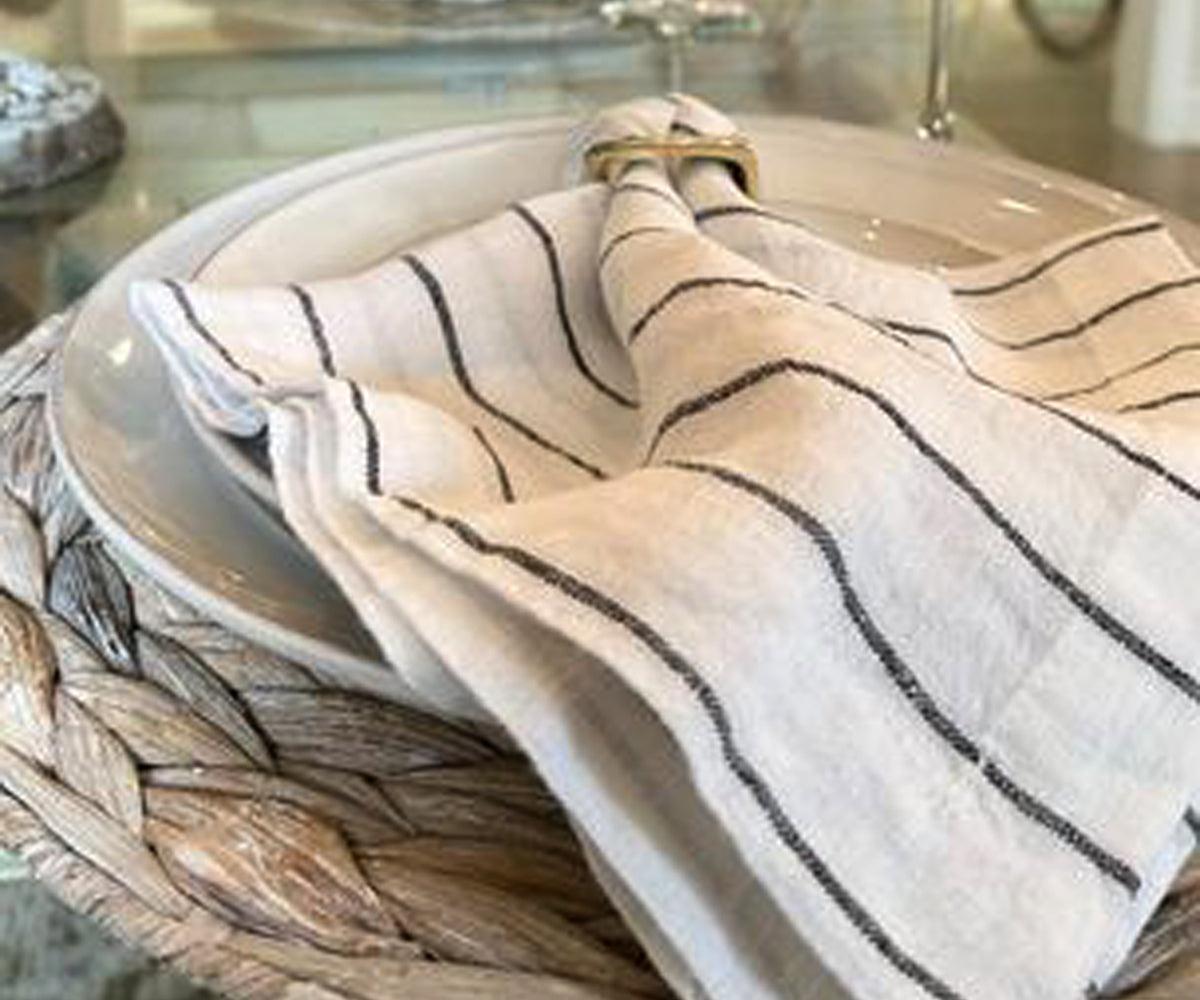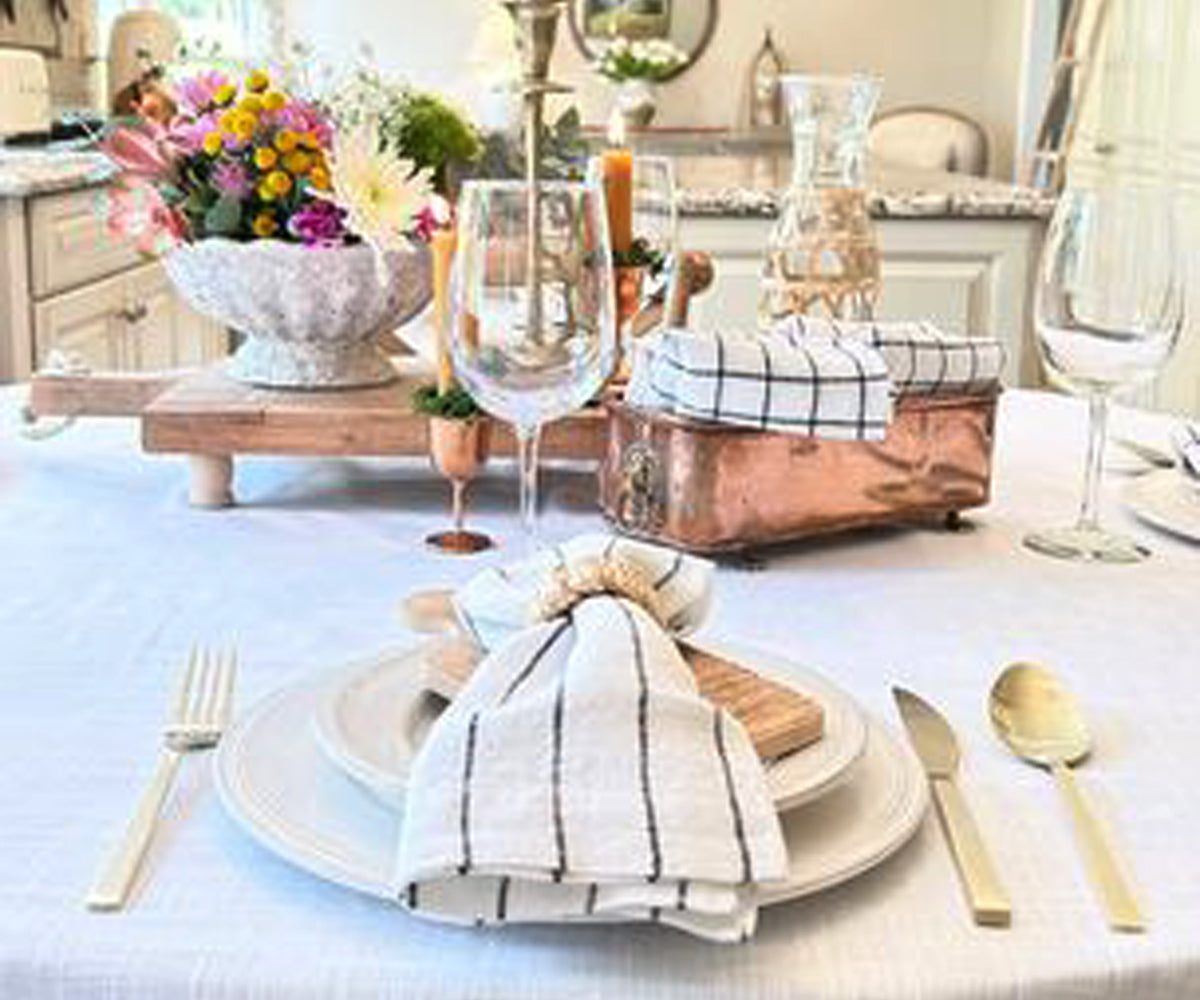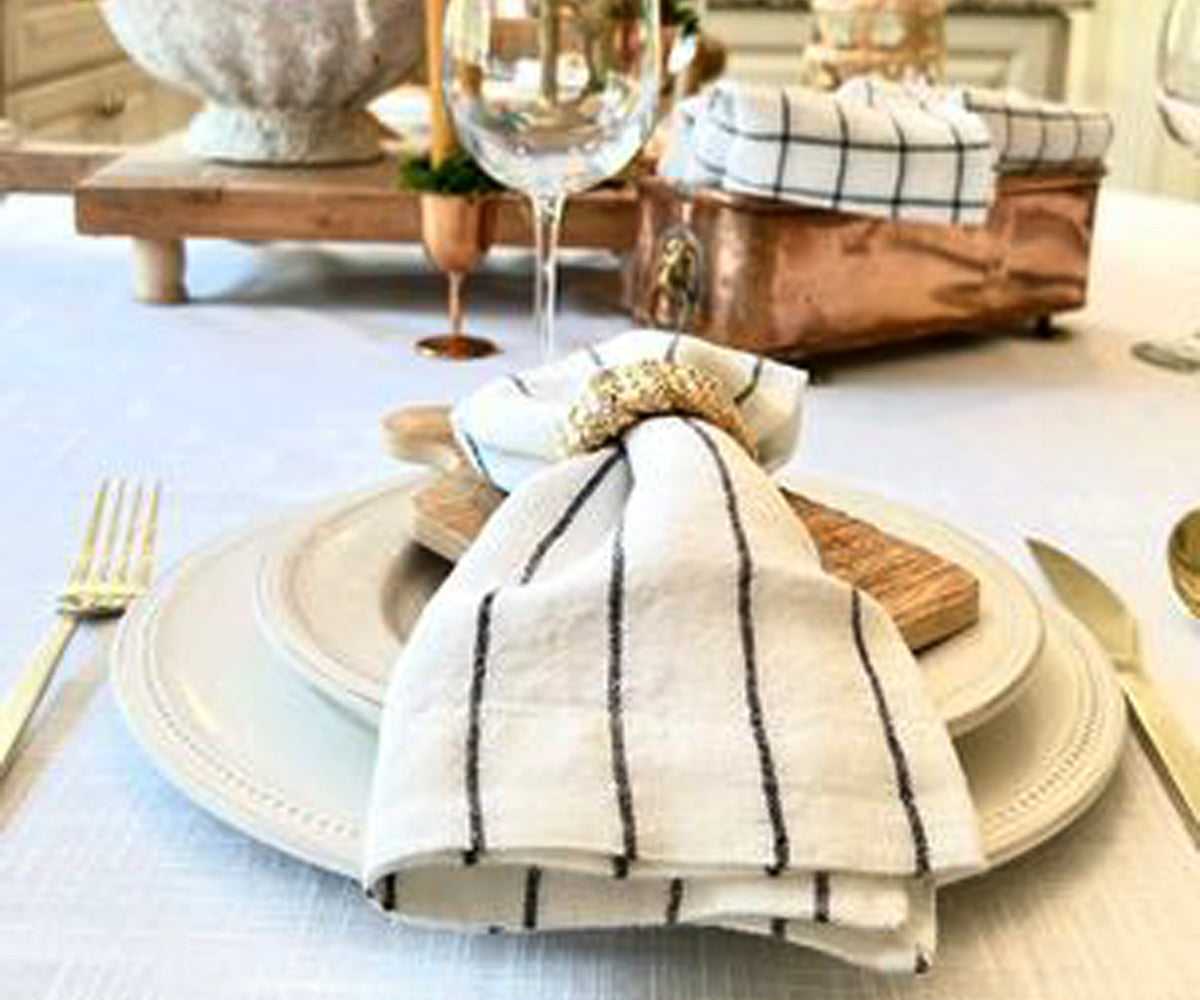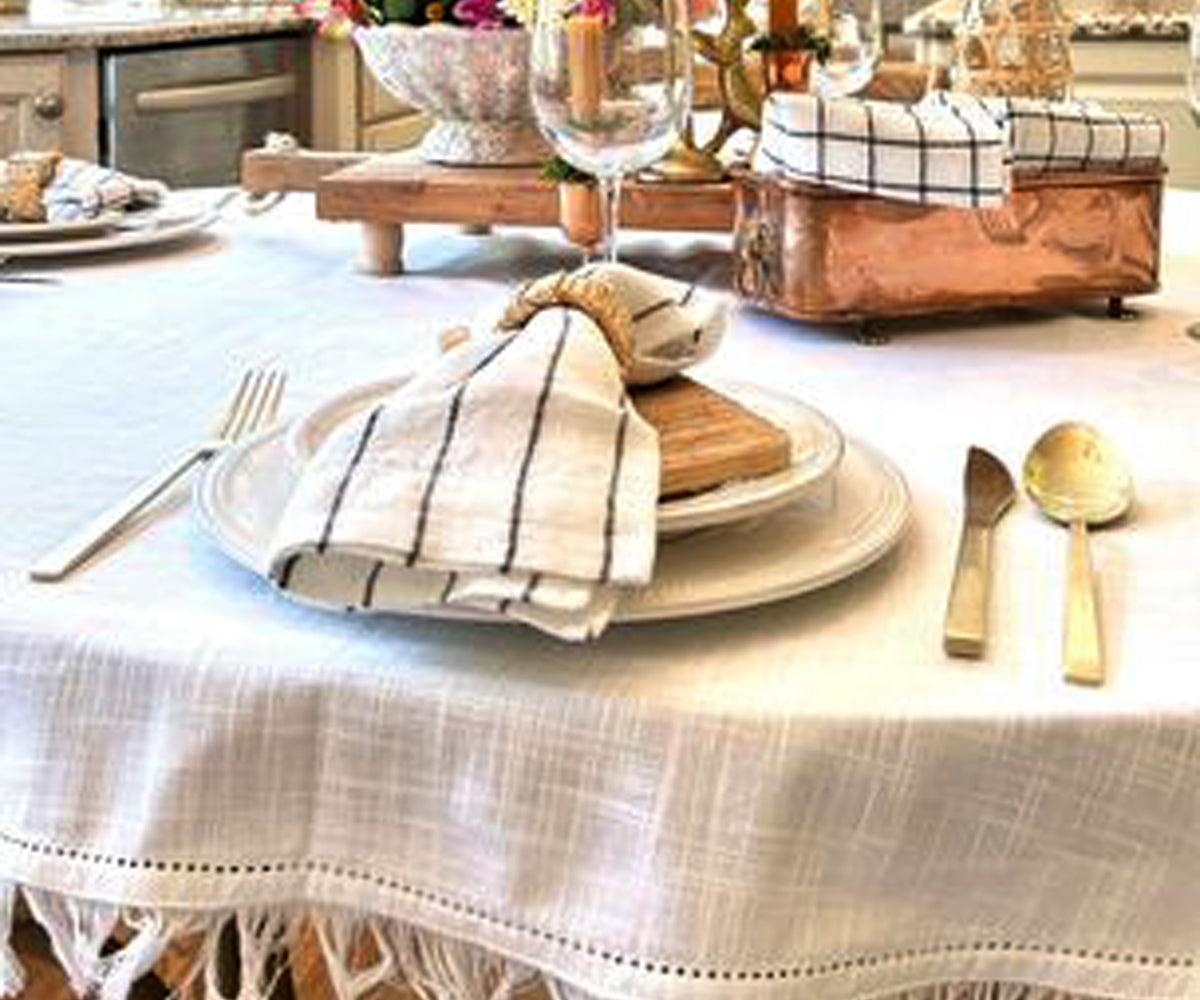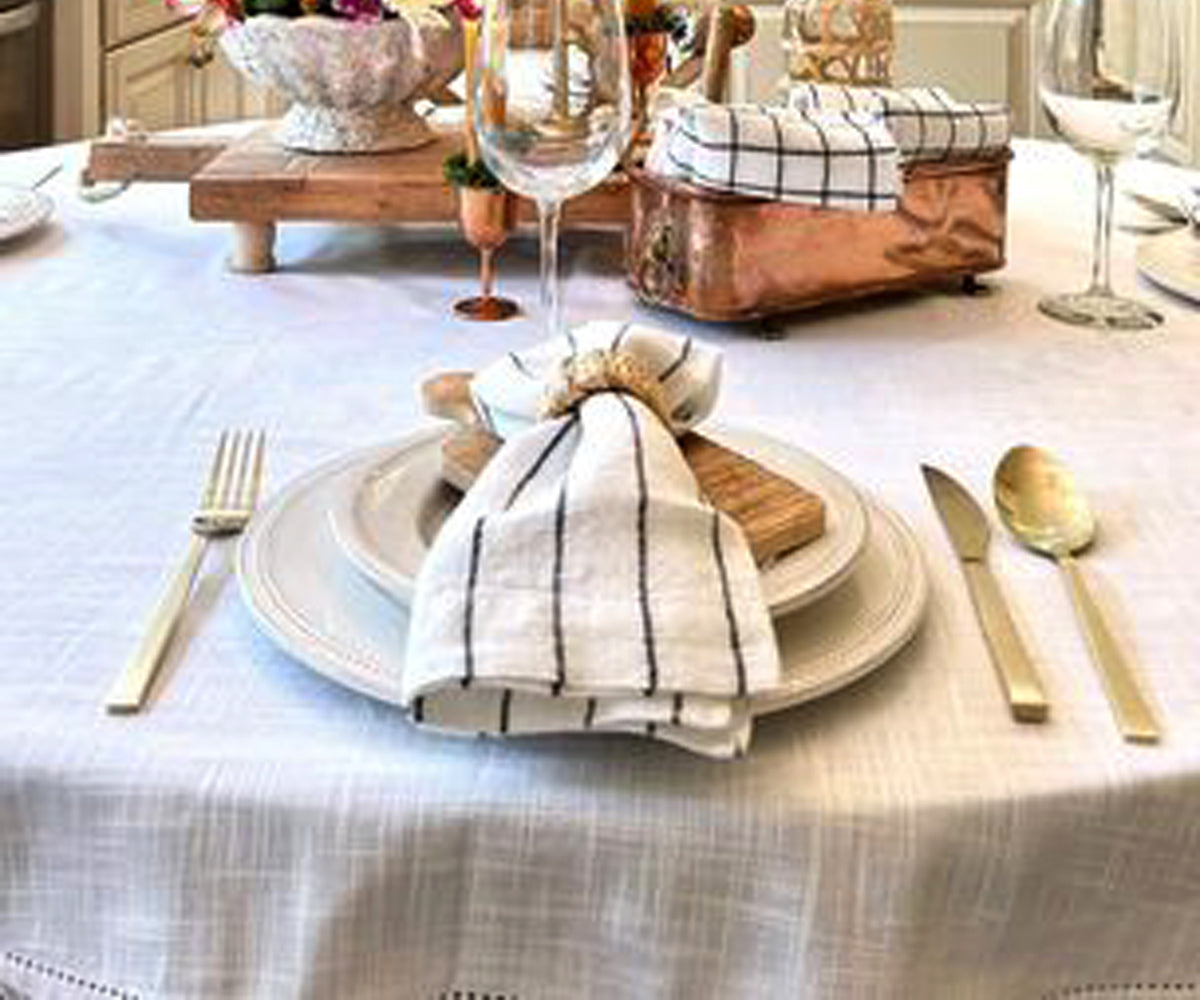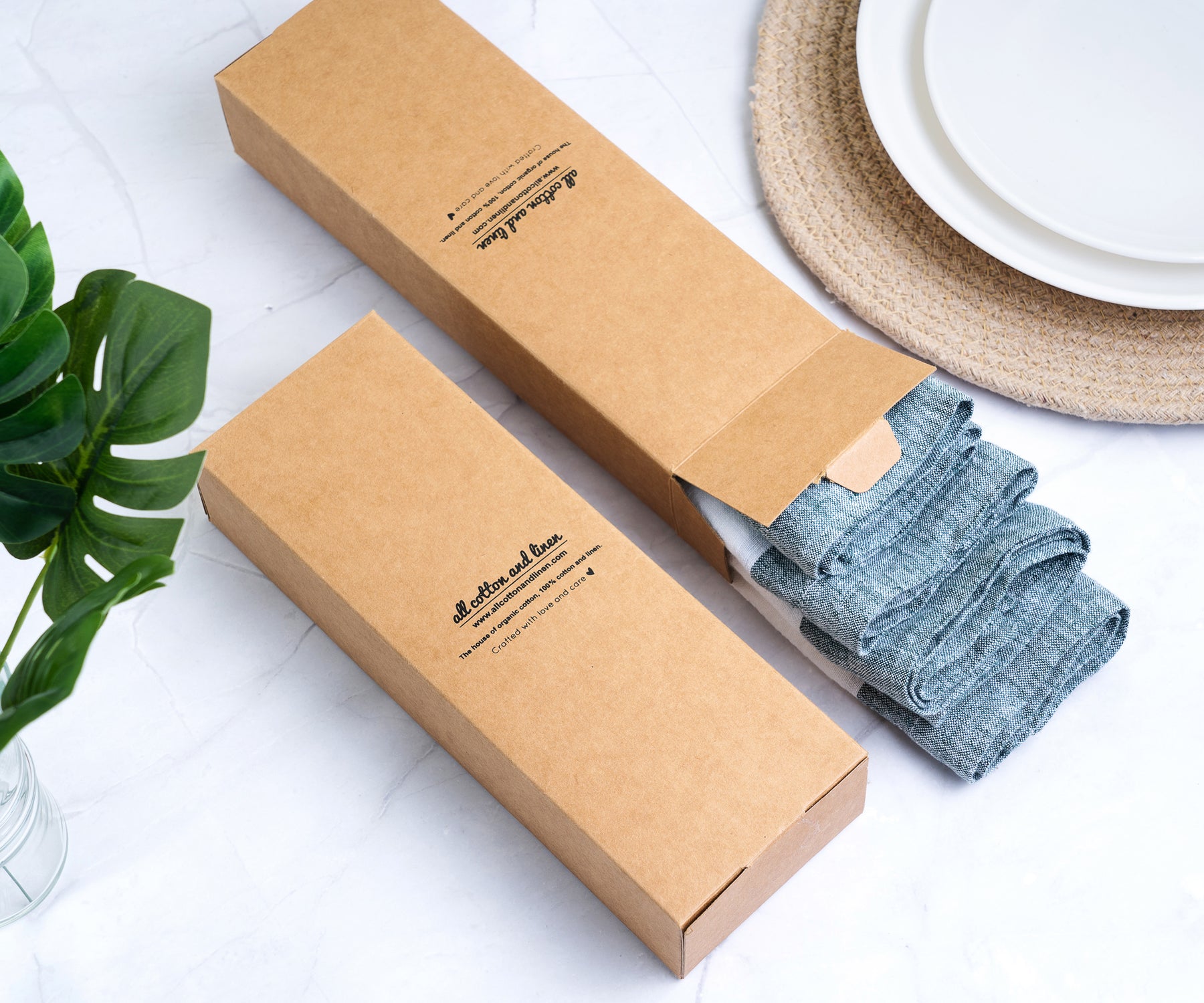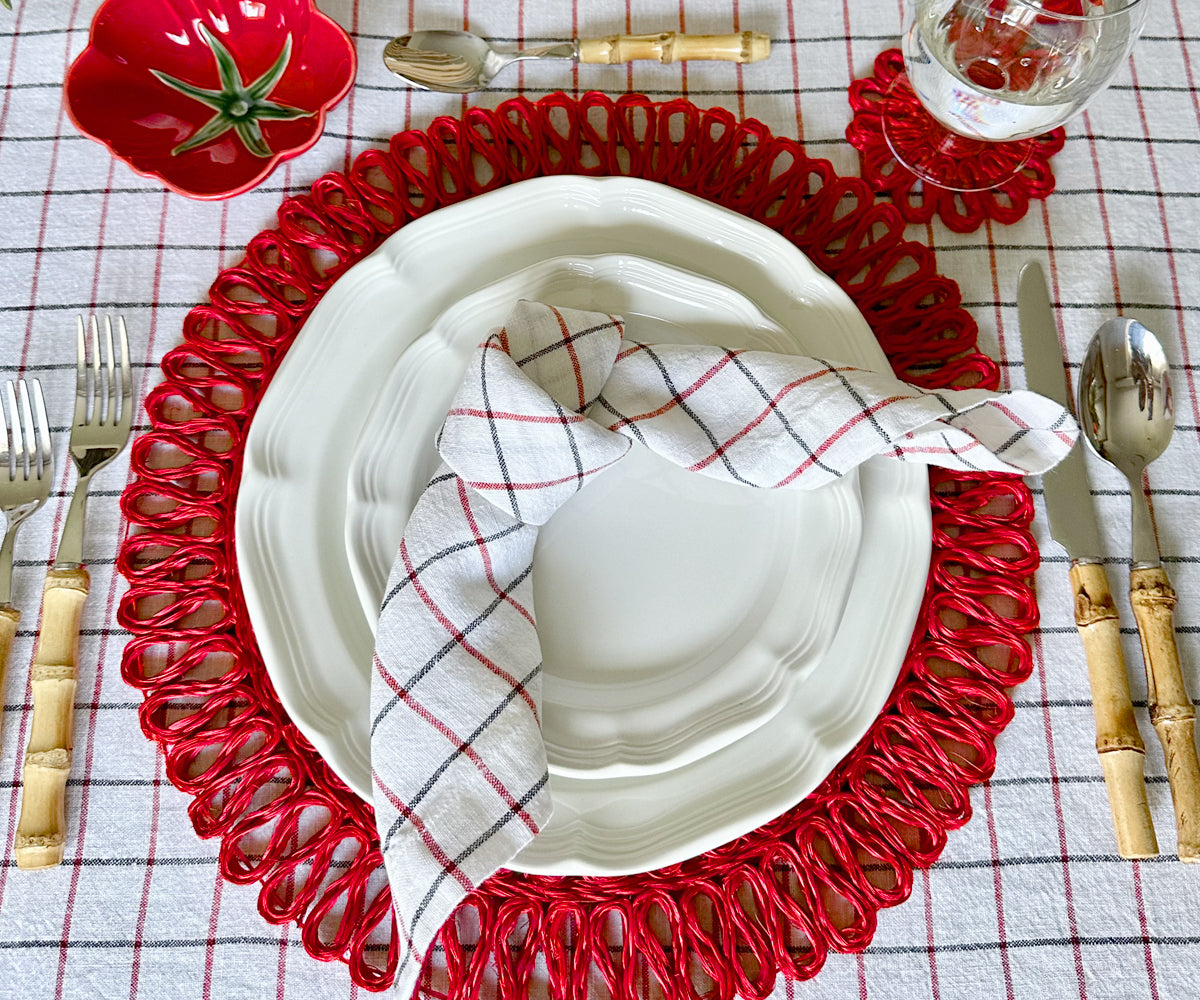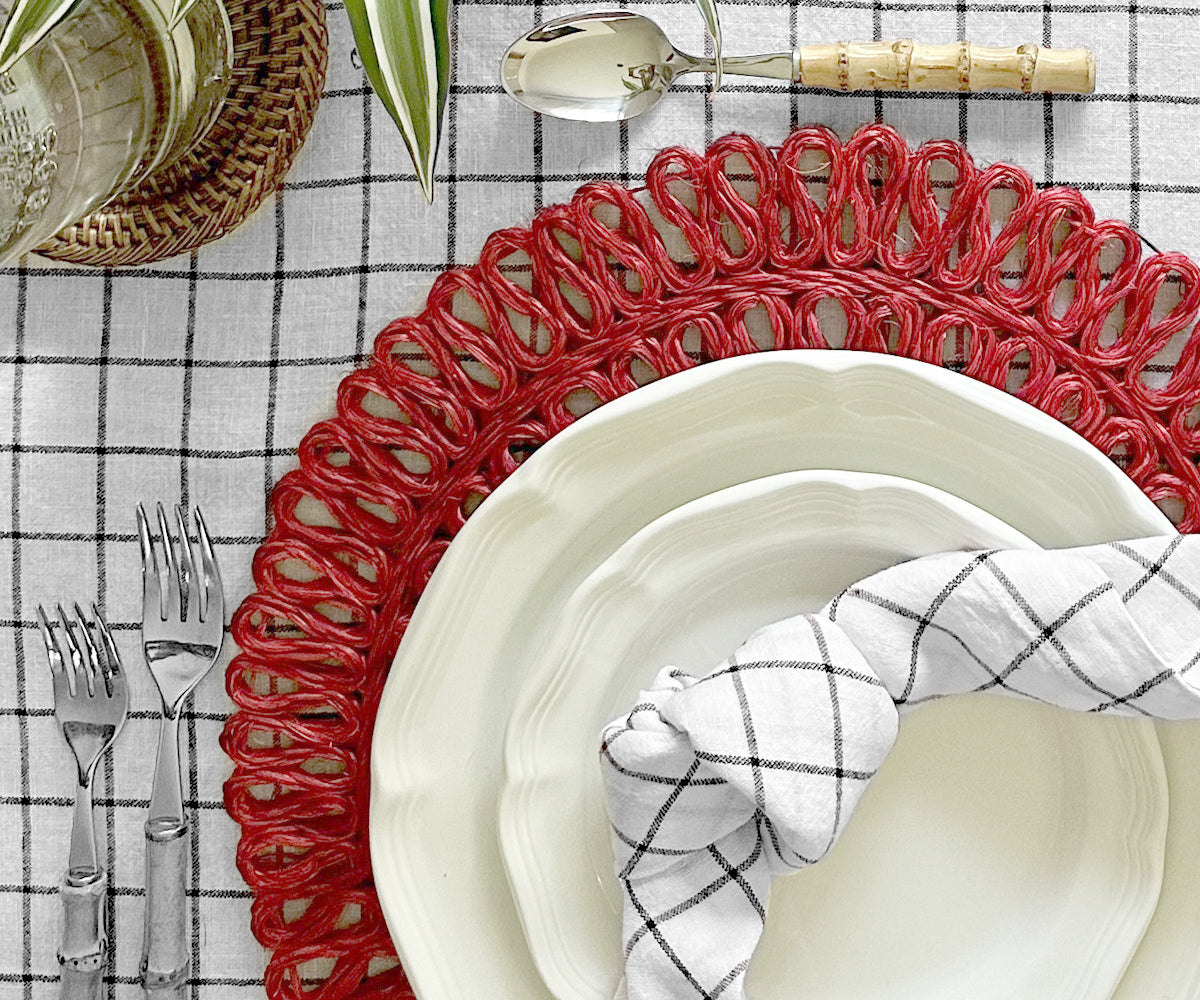 Napkins Linen - Table Napkins Cloth
Product Details
Linen Napkins Set of 4 - Linen Dinner Napkins:
Linen napkins white are made of high-quality linen material that is soft, durable, and long-lasting. Available in Sizes:18 X 18" inches, Set of 4.
Linen napkins for weddings have a luxurious feel and a natural look that will add elegance to any table setting. These black and white napkins are easy to care for and can be machine washed and dried.

These linen napkins bulk is a sustainable and eco-friendly option for your dining needs. Napkins linen is a renewable resource that requires less water and energy to produce than other materials, making it an eco-conscious choice.
Linen cloth napkins can be used for a variety of occasions, from casual dinners to formal events. They are perfect for everyday use, dinner parties, weddings, and other special occasions.
Pair the white linen napkins with an embroidered table runner. Check table linen collection designed in buffalo plaid, French stripes, and country stripes. 
Dimensions & Easy Care
Dimensions
Care and Maintenance
Machine wash at normal temperature

Tumble dry on a gentle cycle

Warm iron as needed

Imported.
Shipping & Return
Shipping

Standard USPS free shipping.
Order processing time: 1 to 2 days. Orders will be delivered within 6-8 days.
Return & Refund

Merchandise must not be worn, washed, or altered.
Returns are accepted within 60 days of delivery.
For any questions contact customerservice@allcottonandlinen.com.
Refunds will be processed within 1-2 business days.
needs for linen table napkin
Linen table napkins offer a touch of elegance and sophistication to any dining experience, making them perfect for formal occasions, restaurants, and special events
They are highly absorbent and durable, effectively wiping away spills and stains, making them practical and functional for everyday use.
Linen napkins are eco-friendly and sustainable, as linen is a natural and renewable fabric that requires minimal water and pesticides to grow.
They provide a soft and luxurious texture, offering a comfortable and pleasant dining experience for guests.
Linen is known for its antibacterial and hypoallergenic properties, ensuring a hygienic and safe dining environment.
Linen table napkins can be easily washed and reused, reducing waste and promoting sustainability in the long run.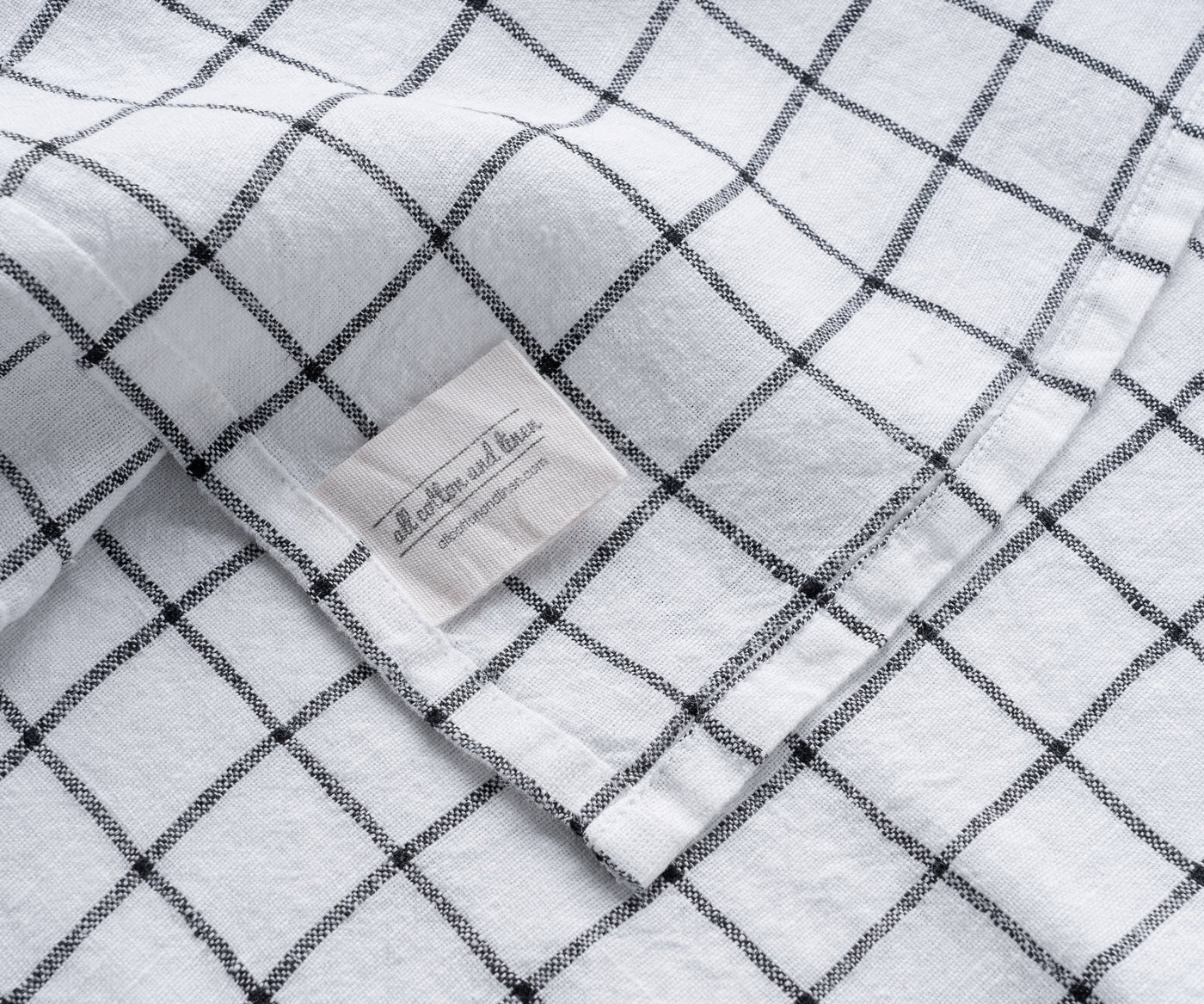 Linen Dish Towels
Linen dish towels are highly absorbent, allowing them to quickly soak up water and spills, making them efficient for drying dishes and countertops. Linen's natural fibers make it a durable and long-lasting material, ensuring that linen dish towels can withstand frequent use and washing without losing their quality or shape.
Uses of Linen Dish Towels
Linen dish towels are highly absorbent, making them perfect for drying dishes, glassware, and cookware effectively. They are lint-free, leaving no residue or fibers behind, ensuring a streak-free and polished finish on your kitchenware. Linen is a durable and long-lasting fabric, making linen dish towels resilient to frequent use and washing.
Great!
I bought these napkins 2.5 years ago, they're still in great shape and are just now starting to fade some. They wash and dry well and are easy to fold right out of the dryer.
large napkins
very nice large napkins, colors are exactly what I wanted for our Thanksgiving table linen.
Beautiful and Elegant
Love the look! They are thinner than I expected but I really like them! Easy to clean!!
Sharp looking table napkins
Great colors go with anything! These napkins really spruce up a table. I ordered wooden napkin rings at the same time….what a great look!
Color fast and strong
Holds color after washing