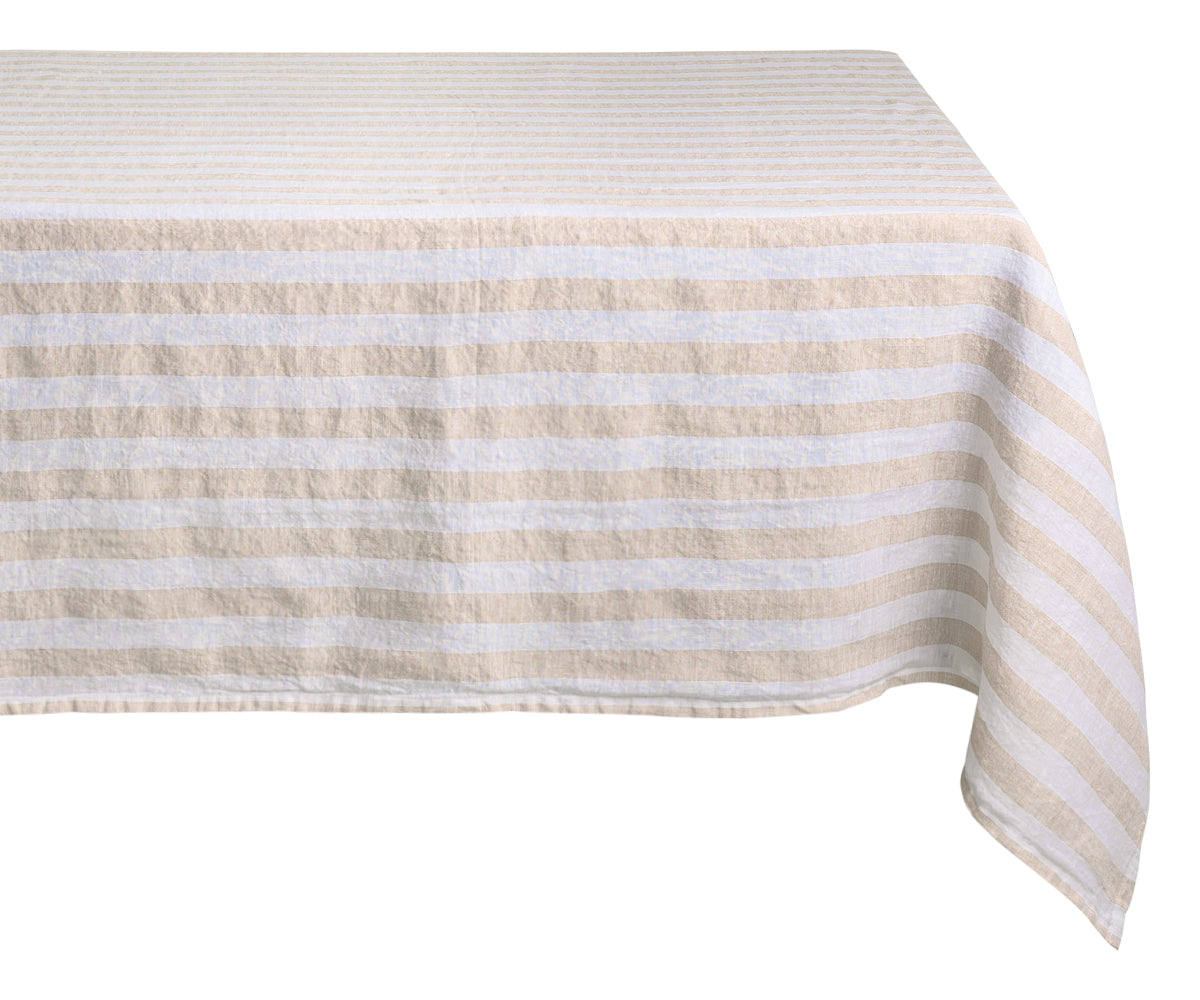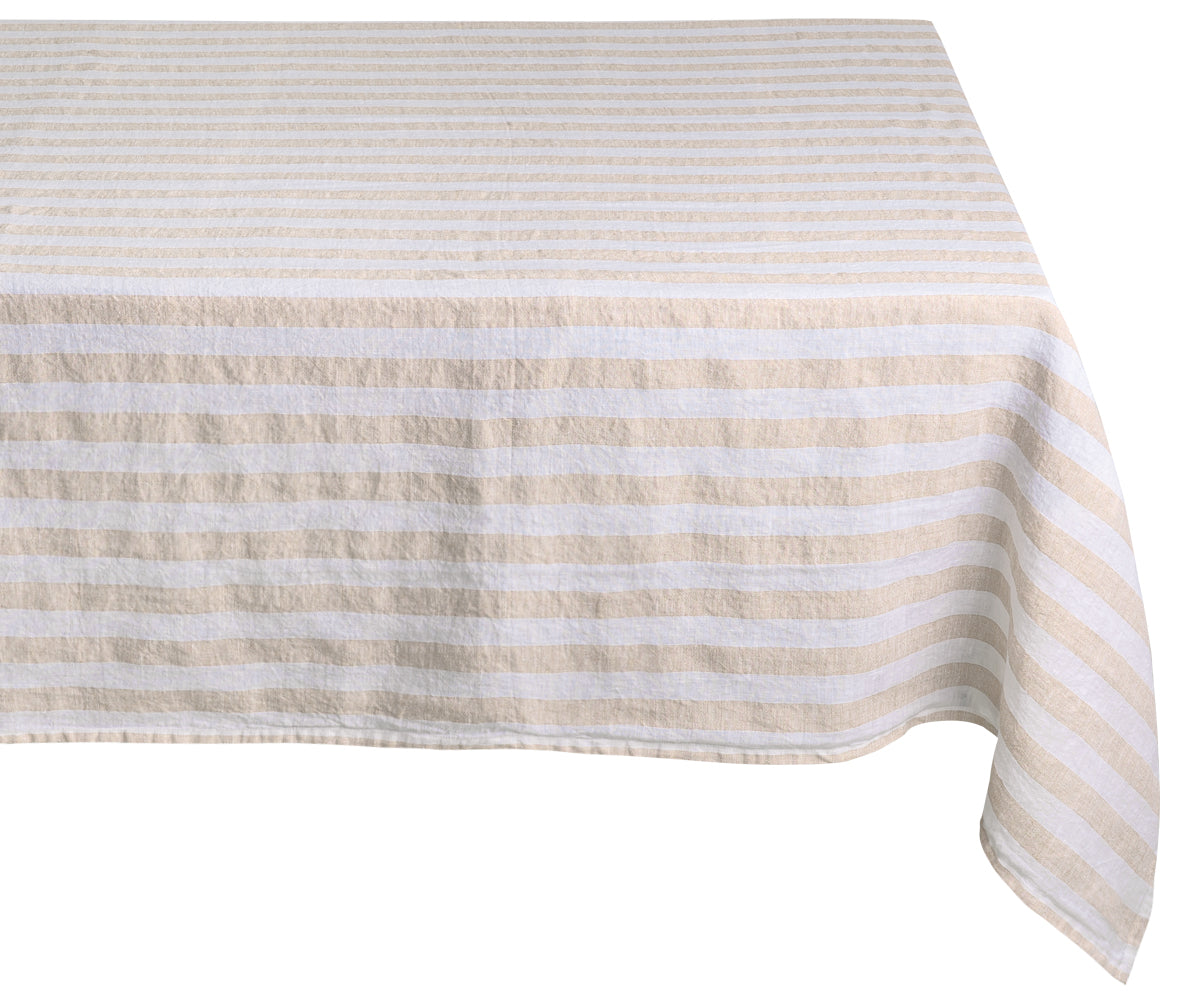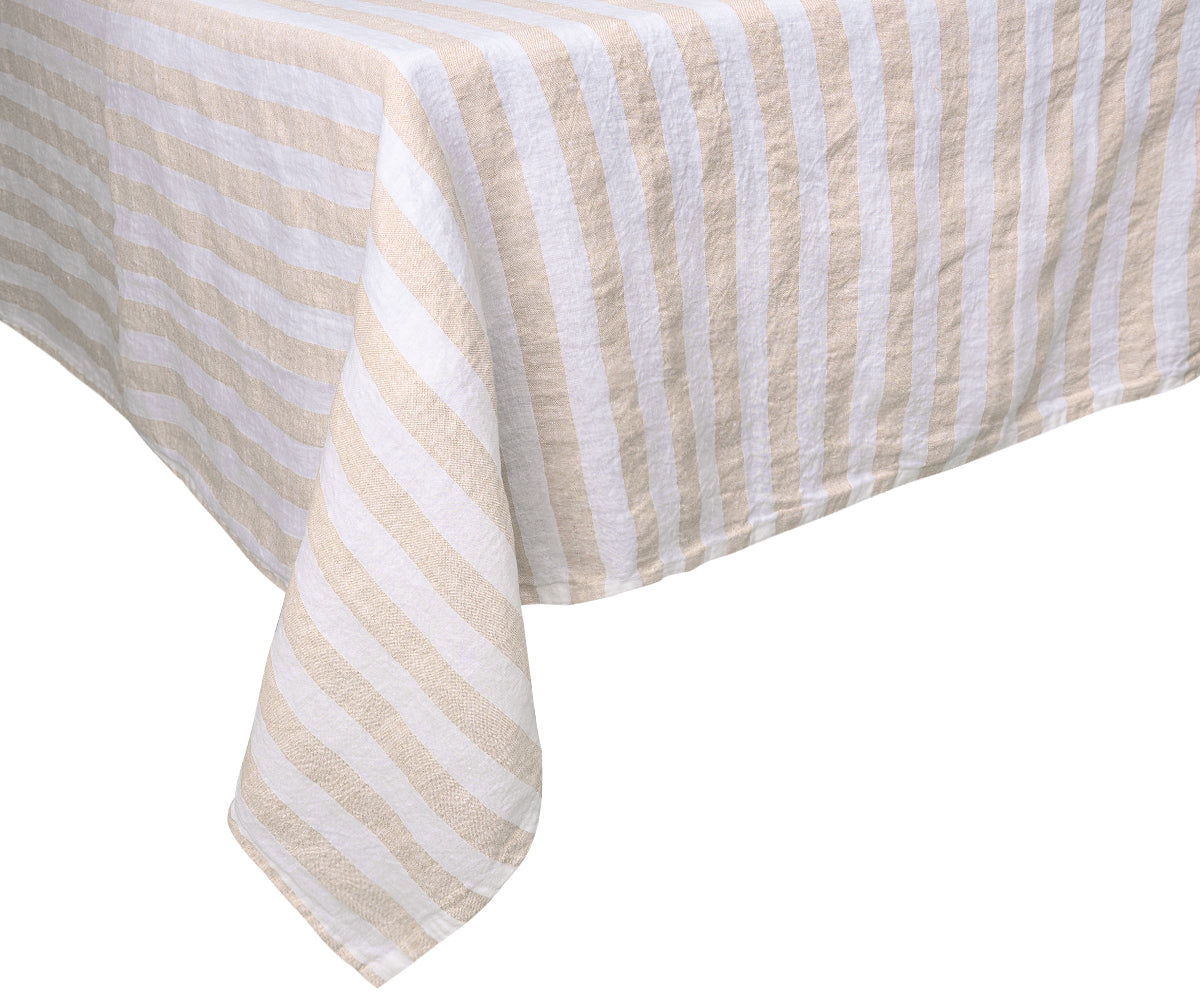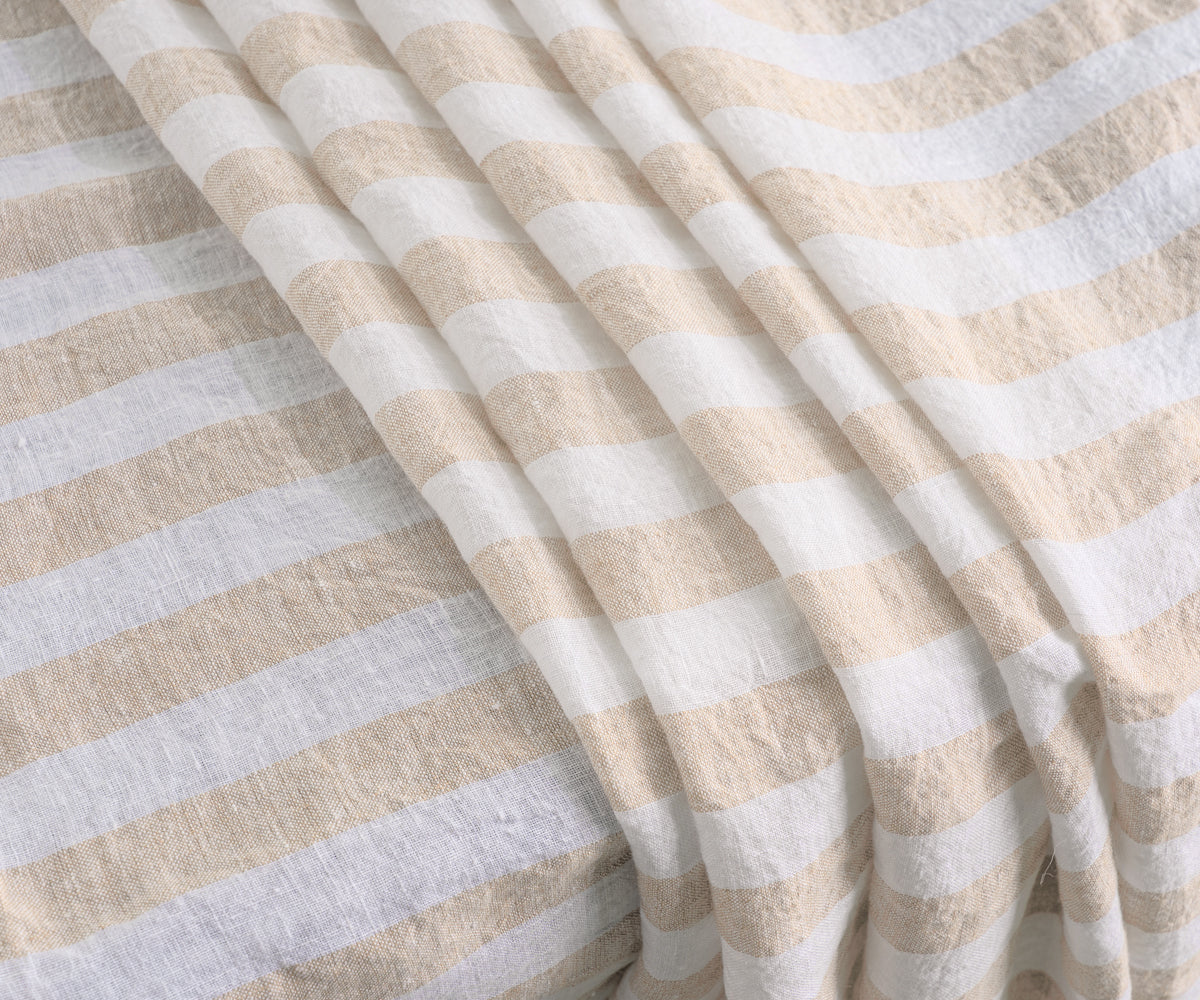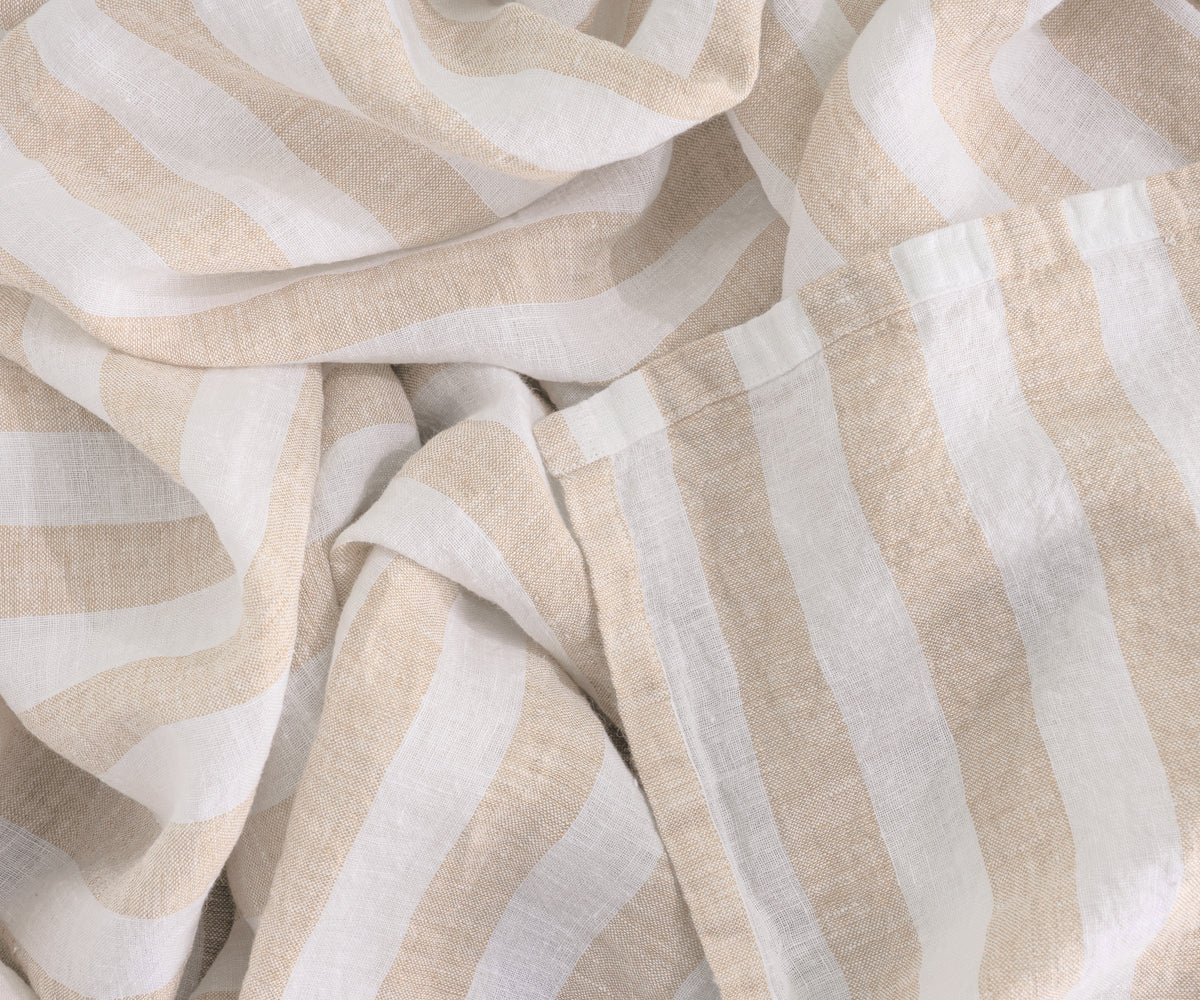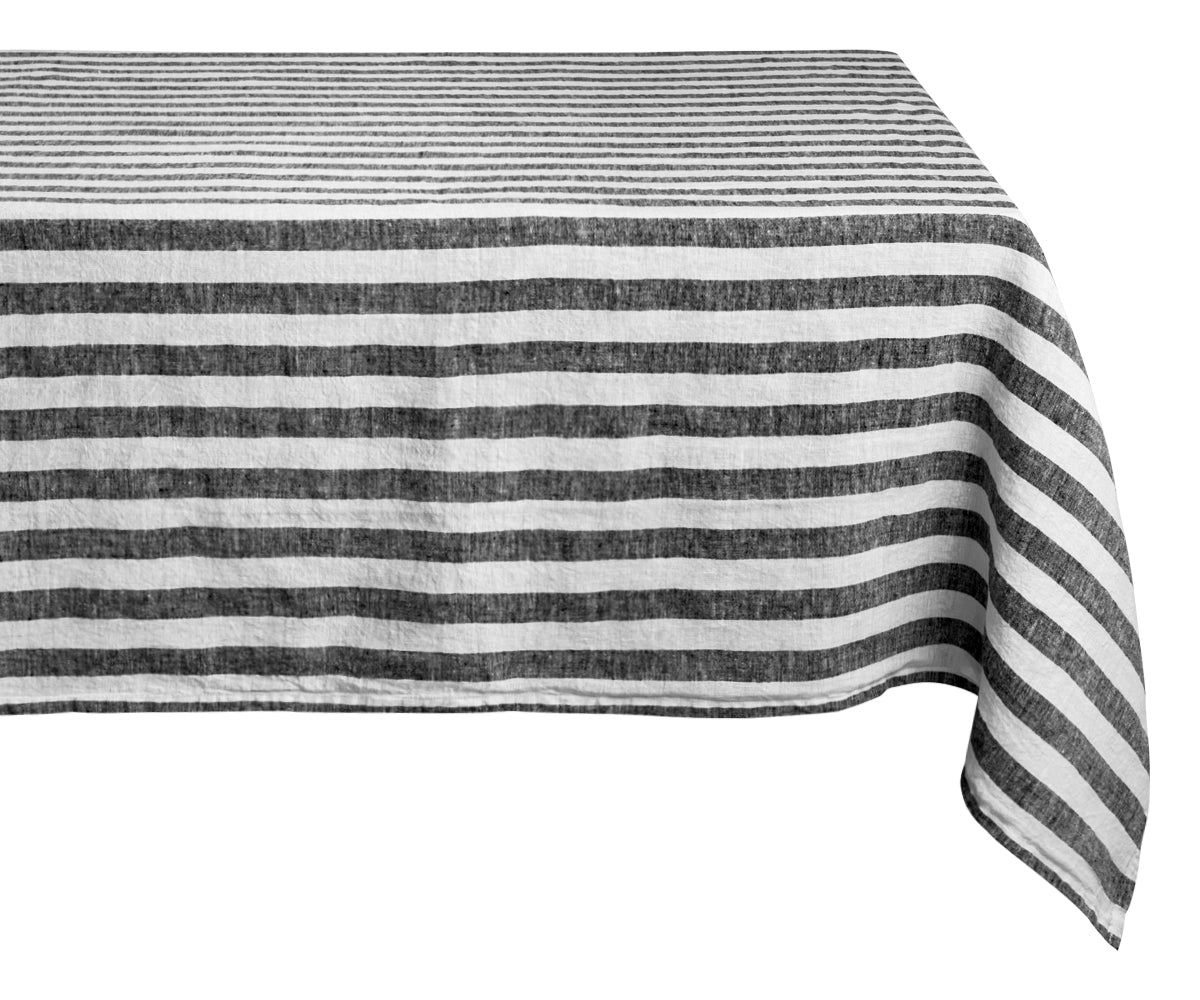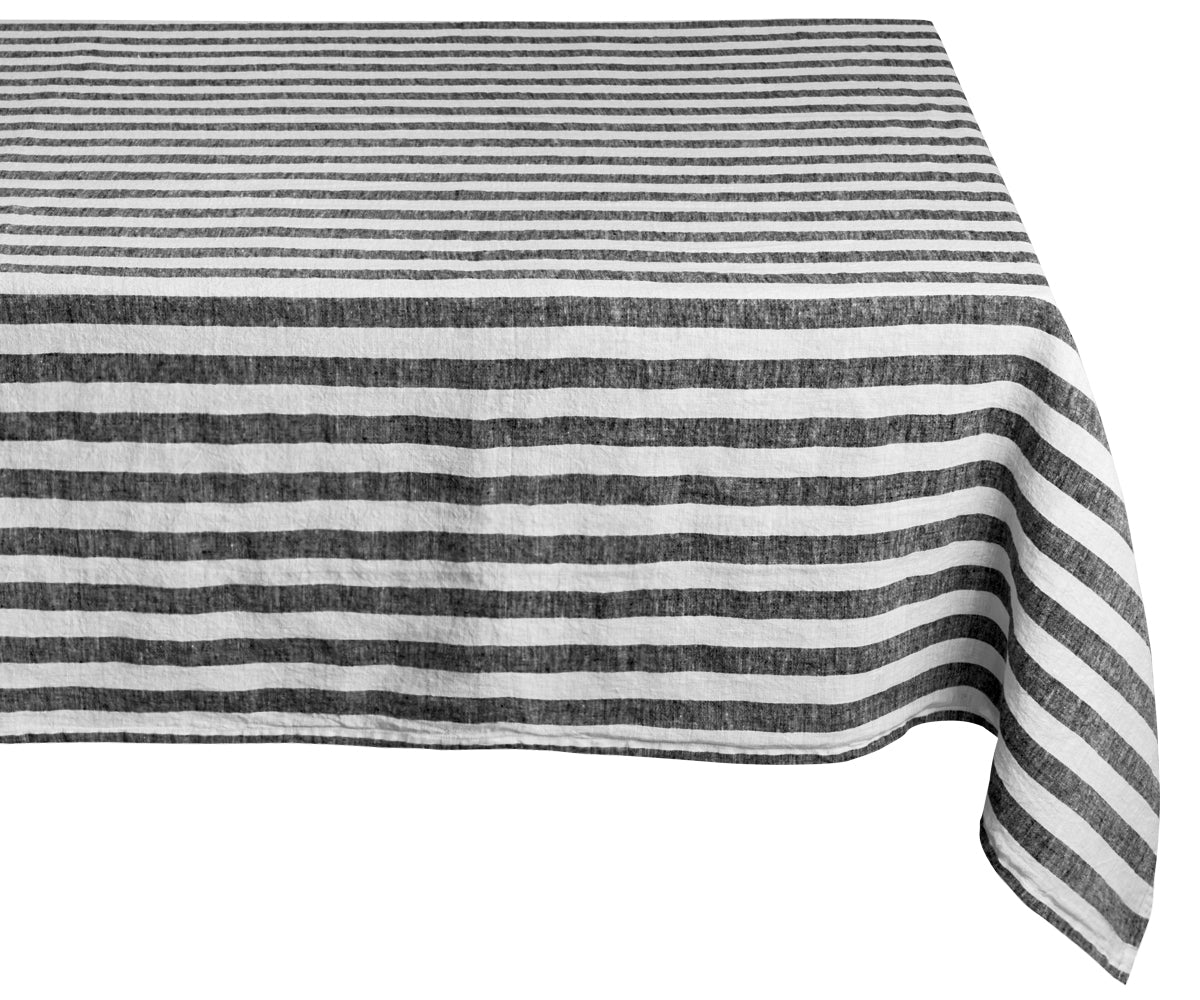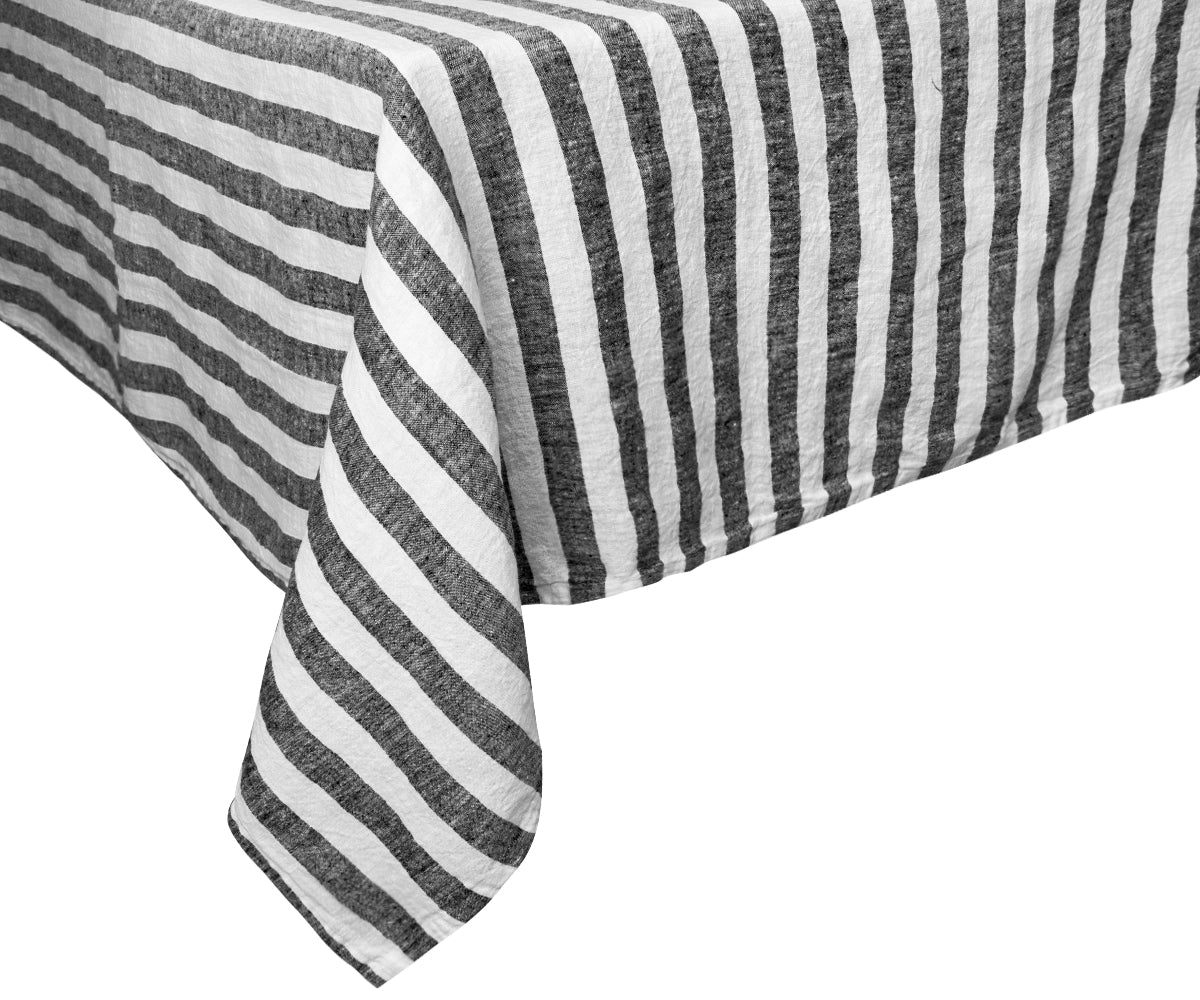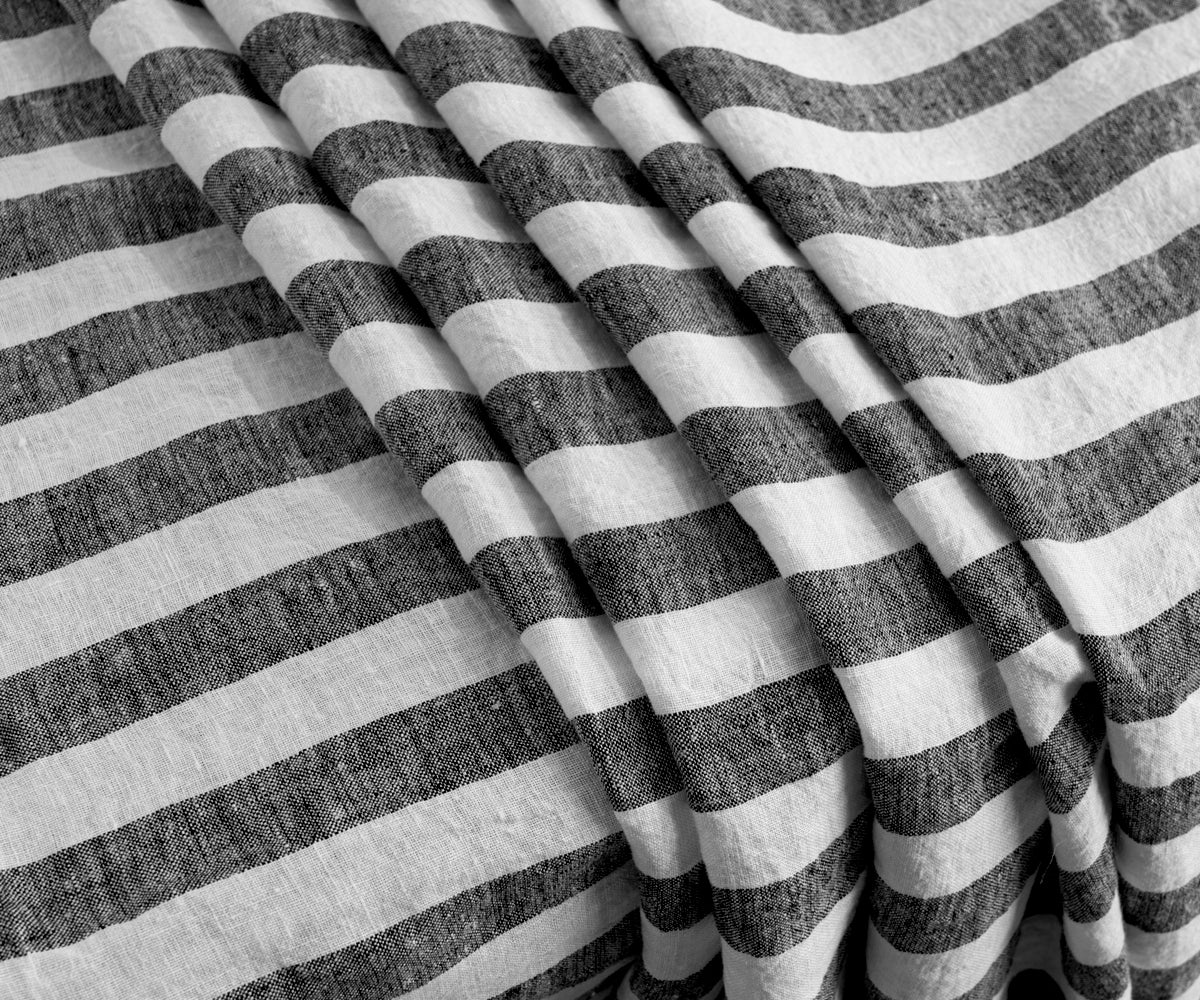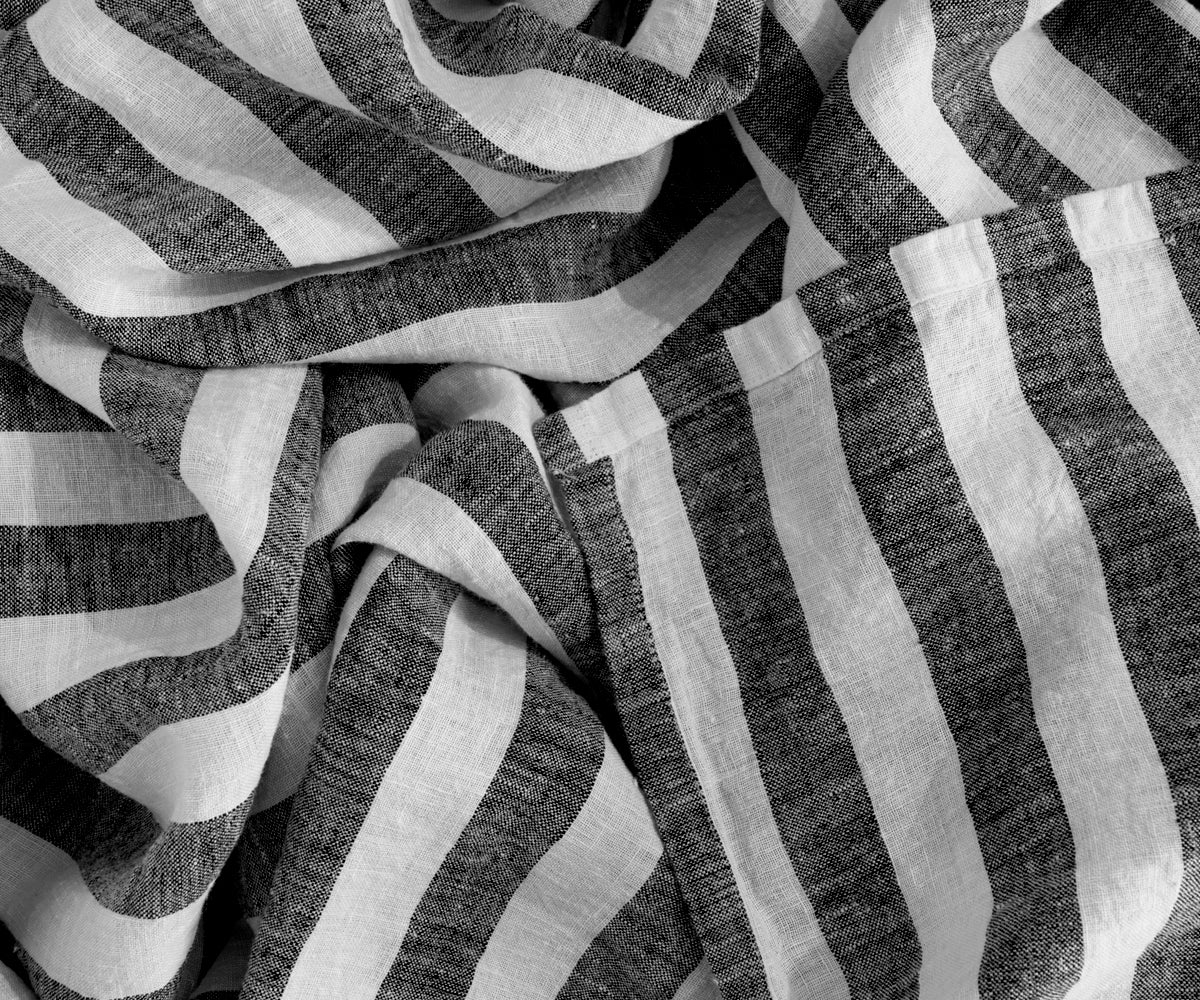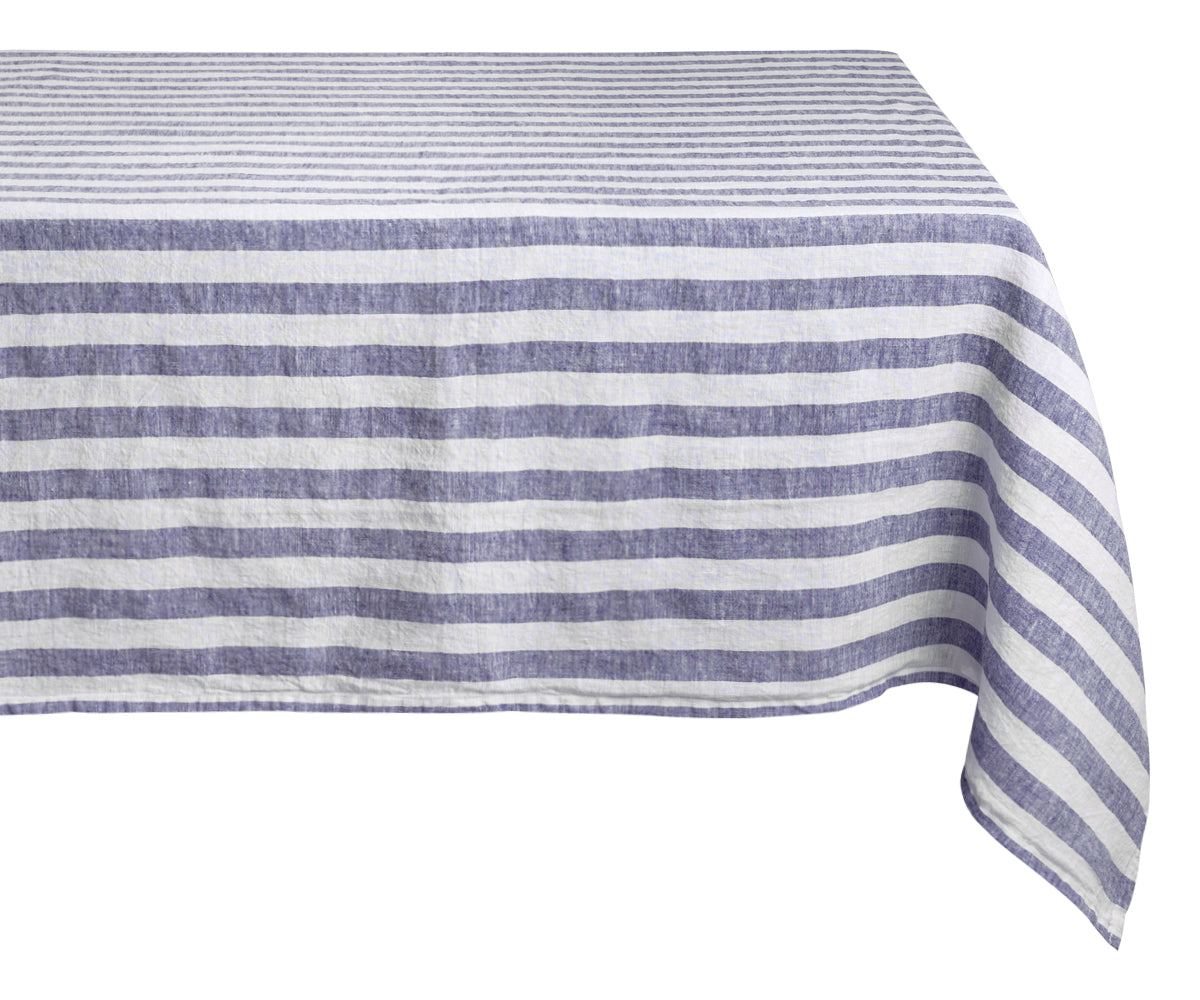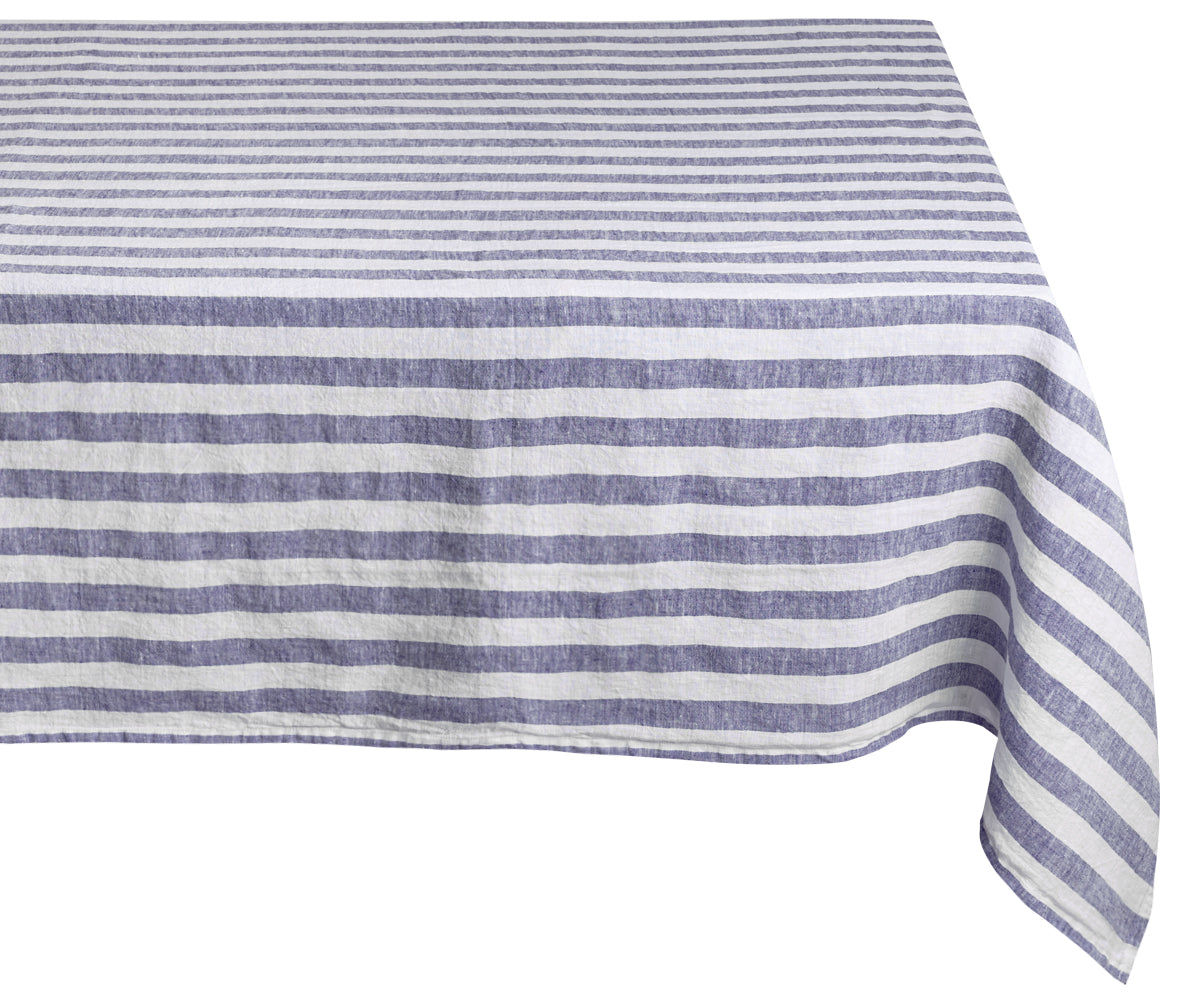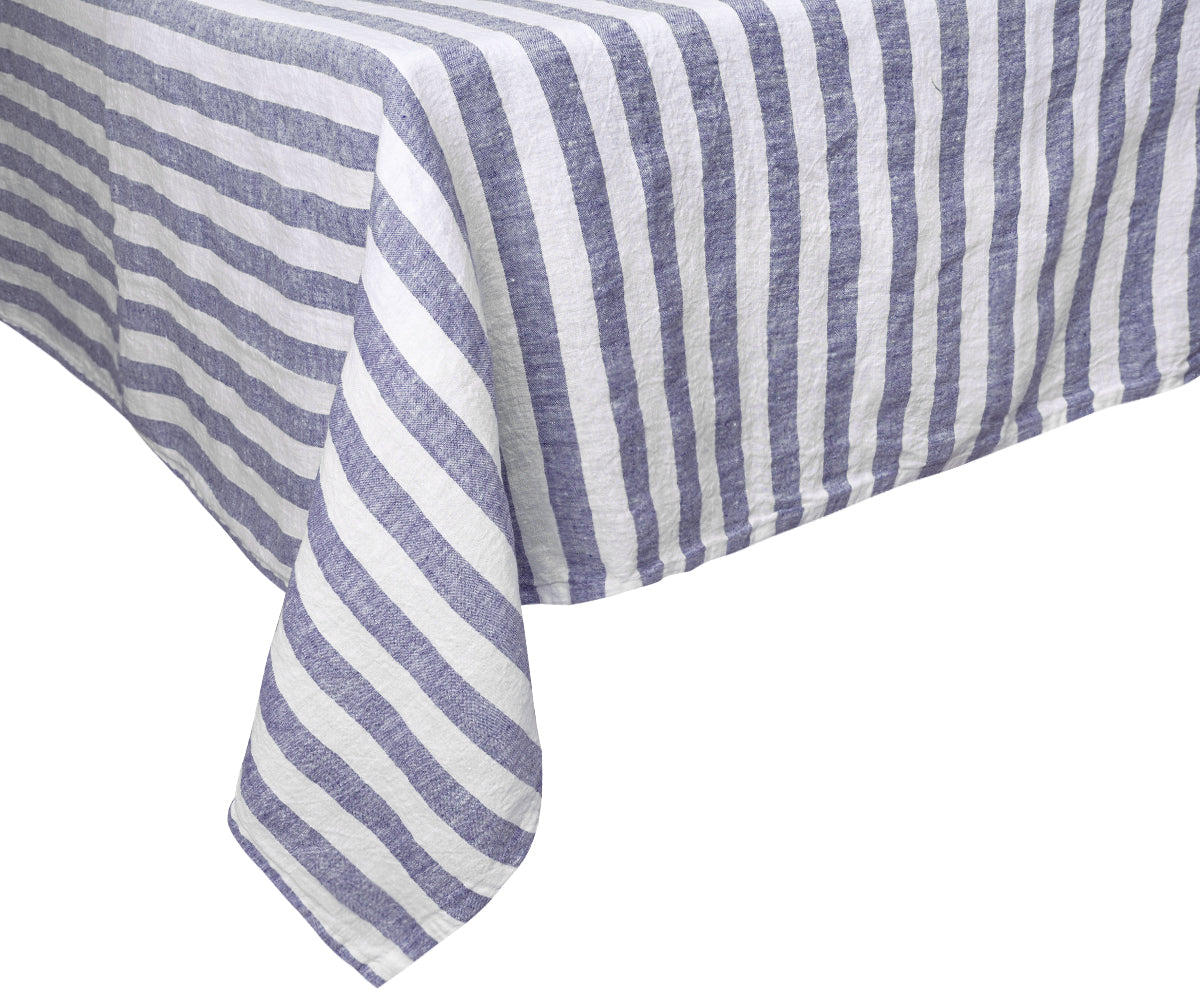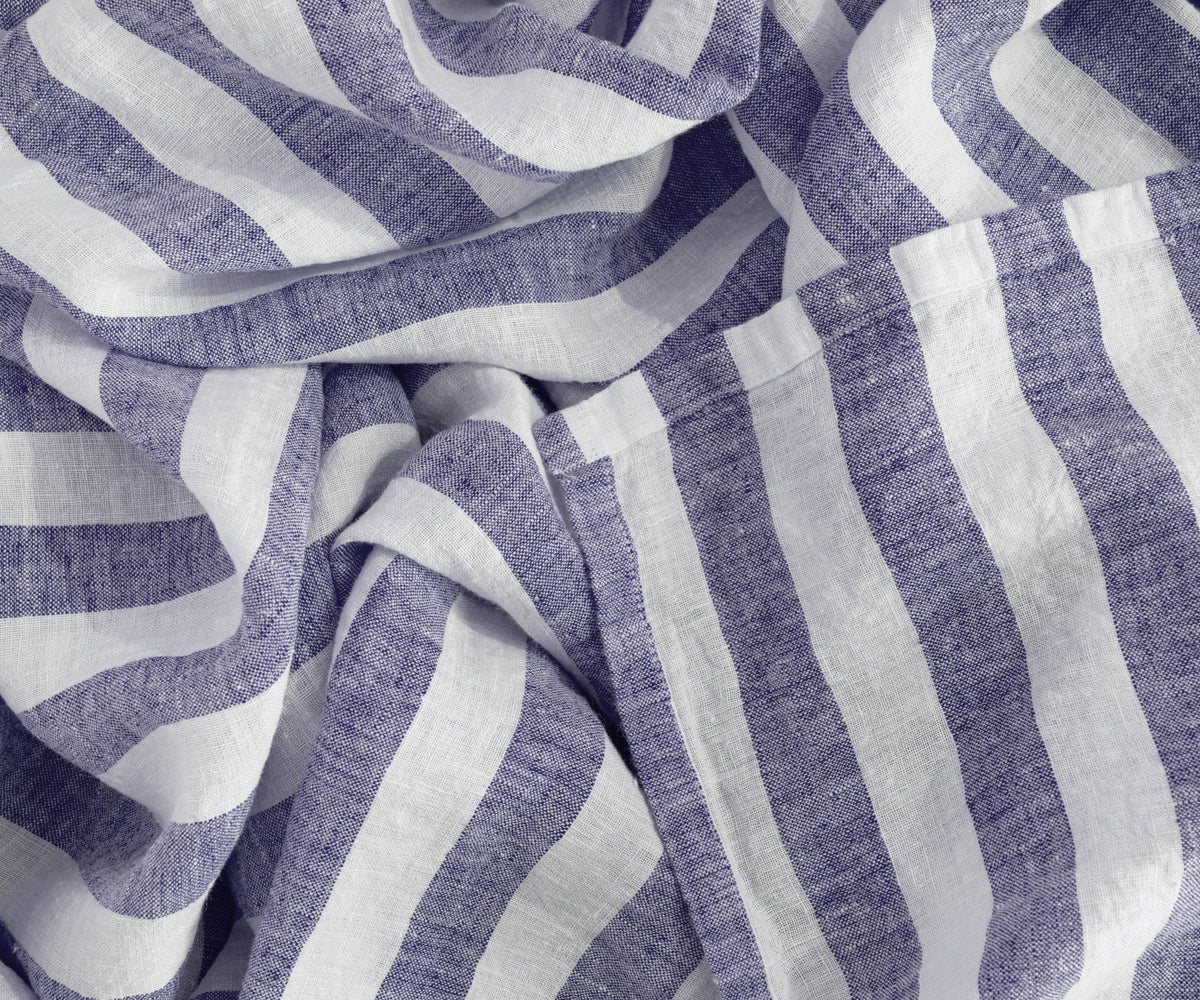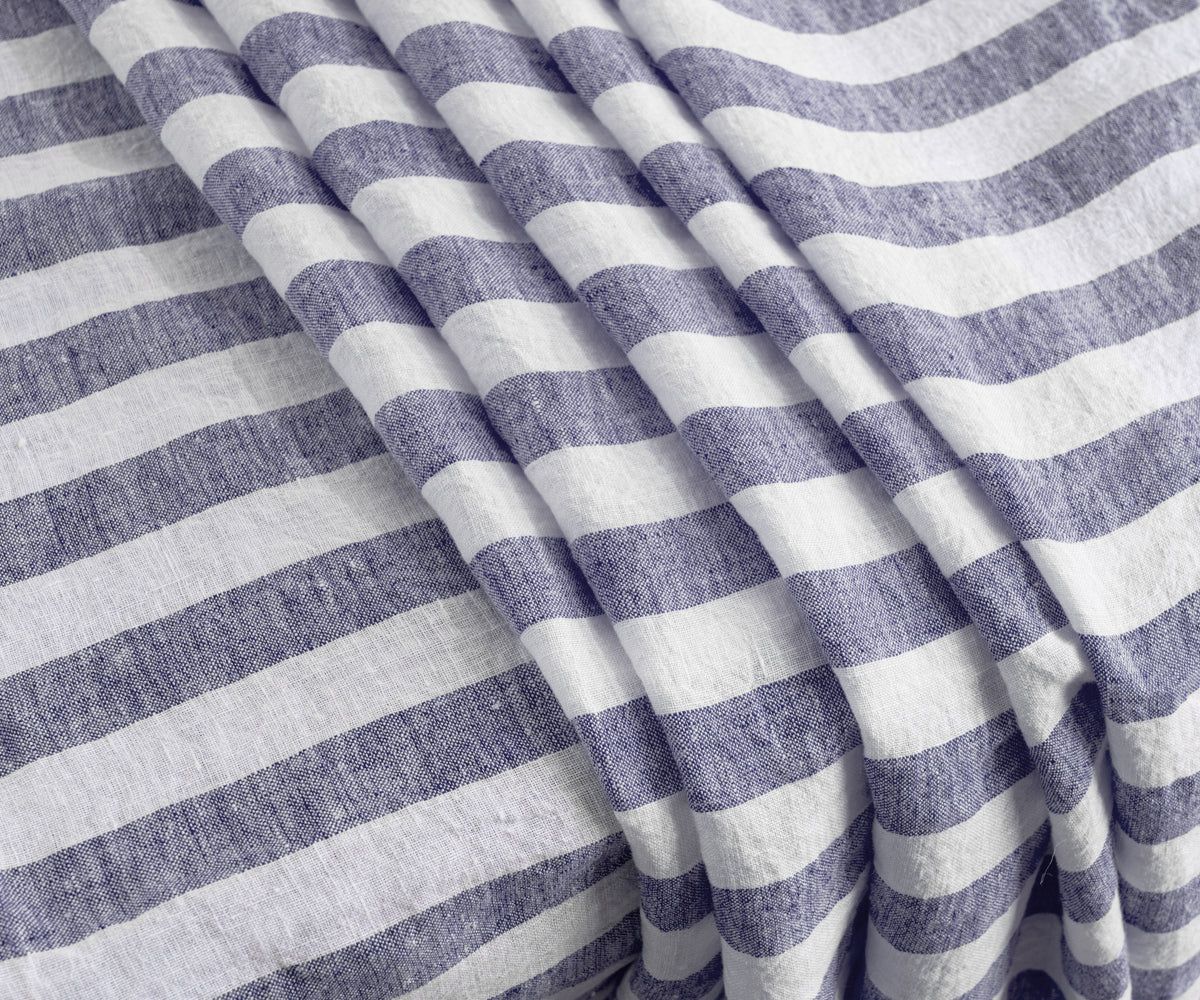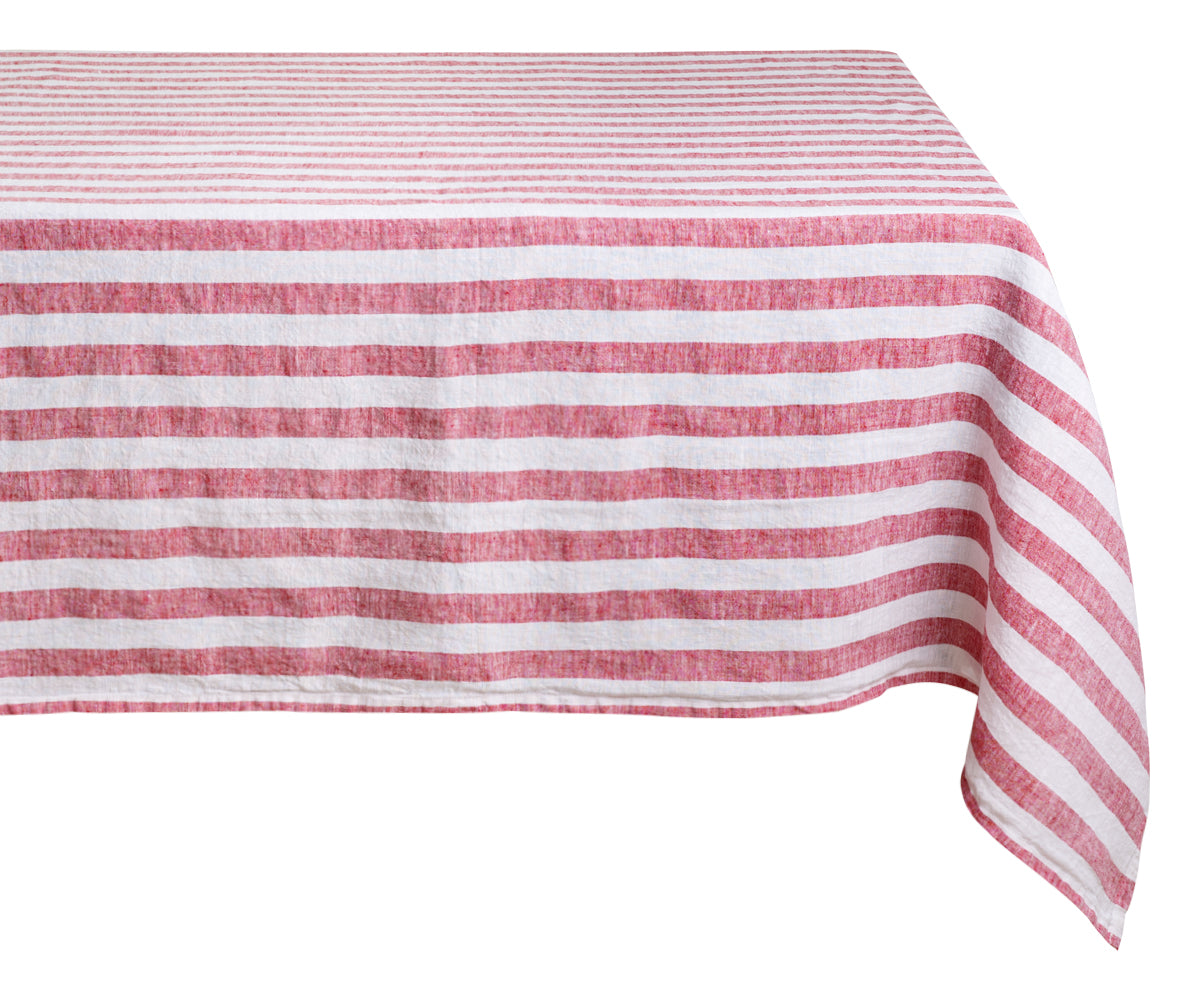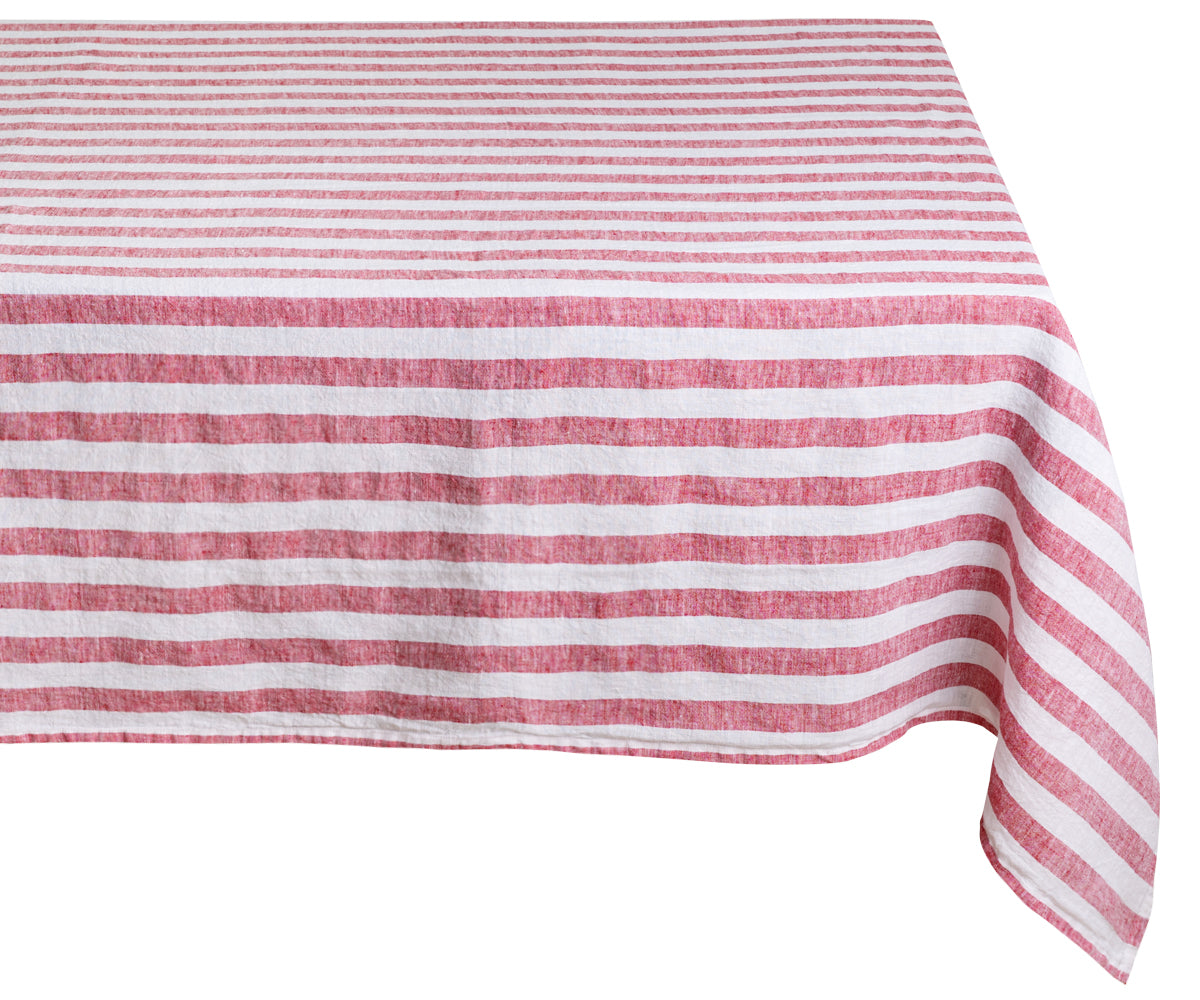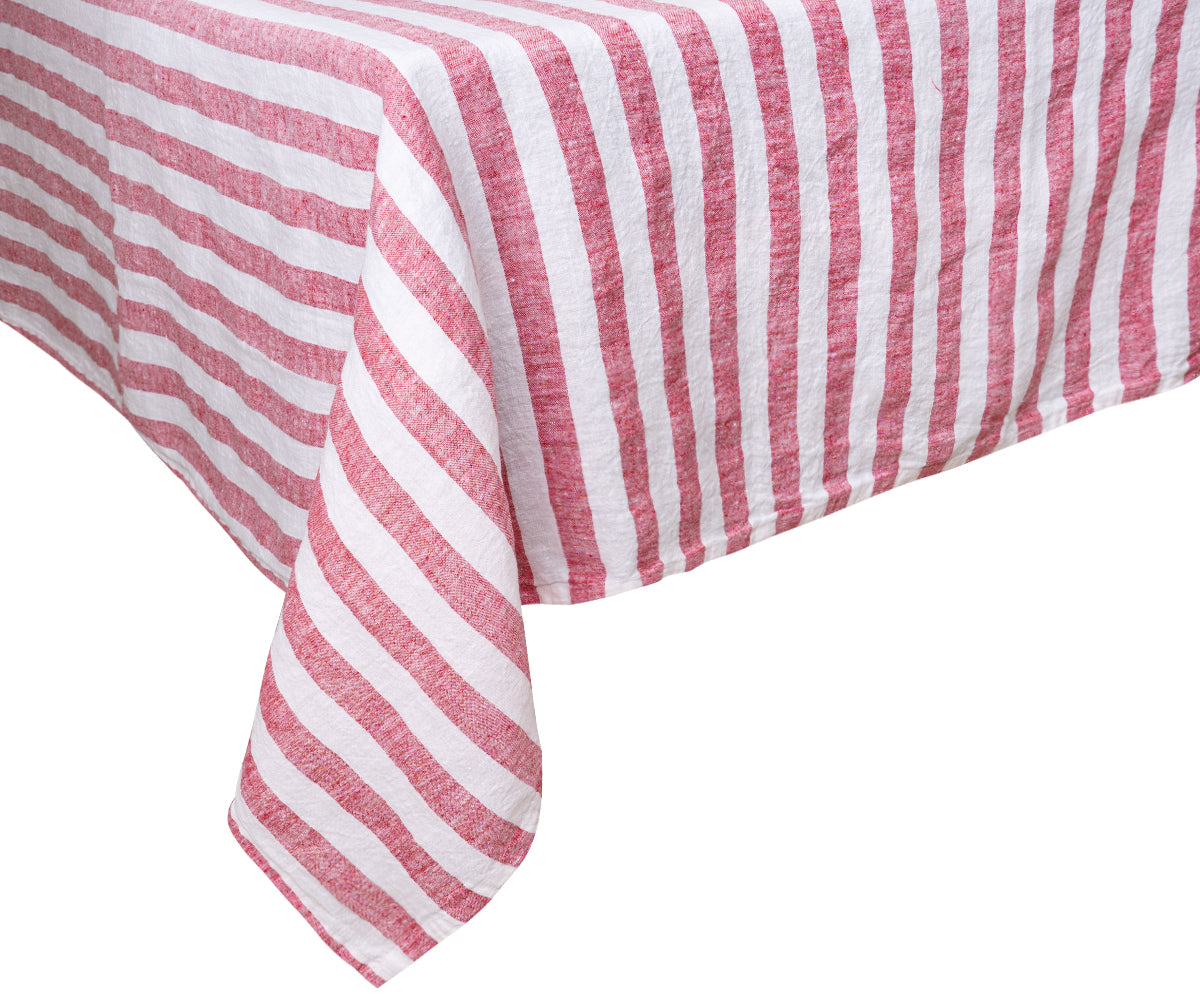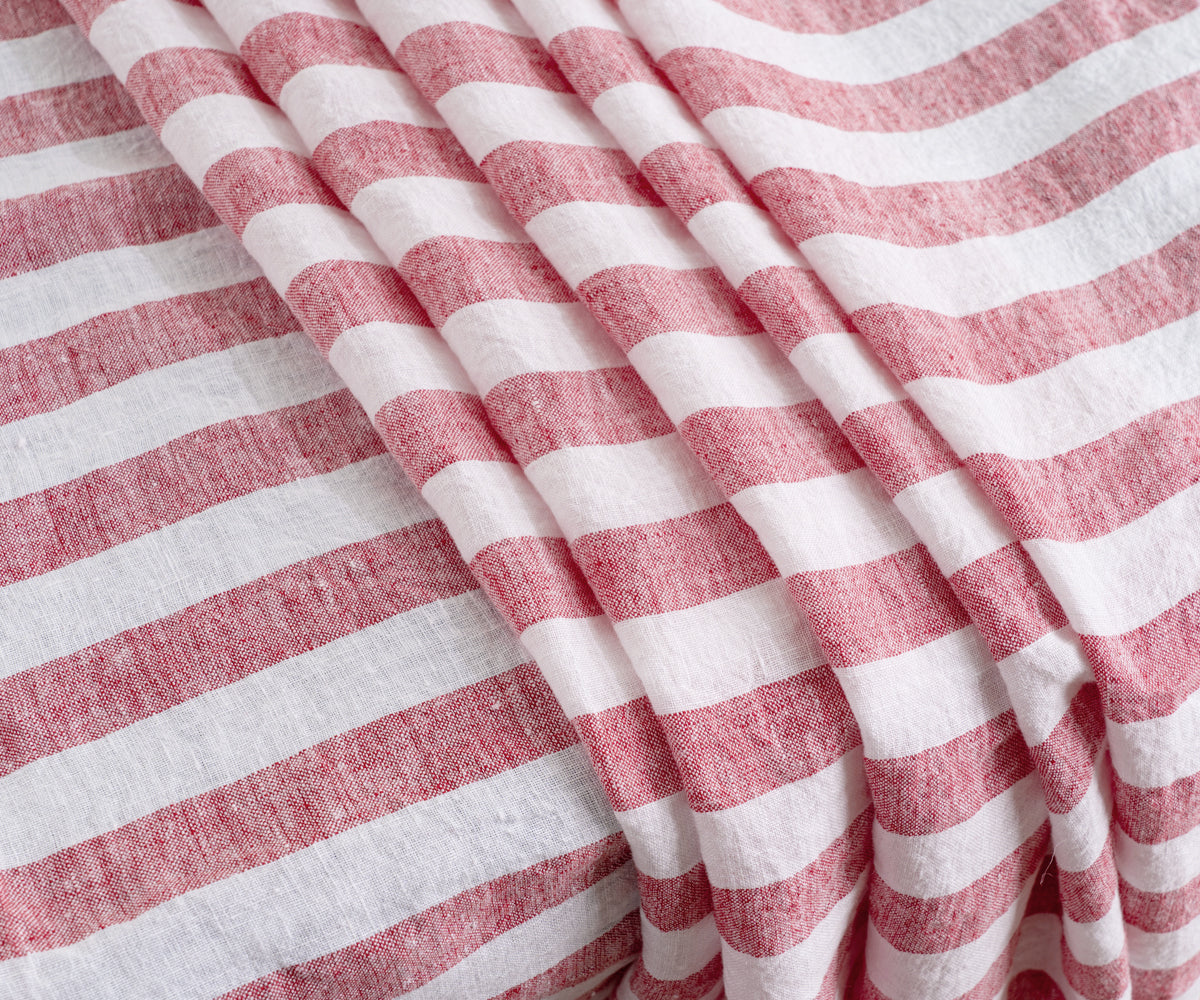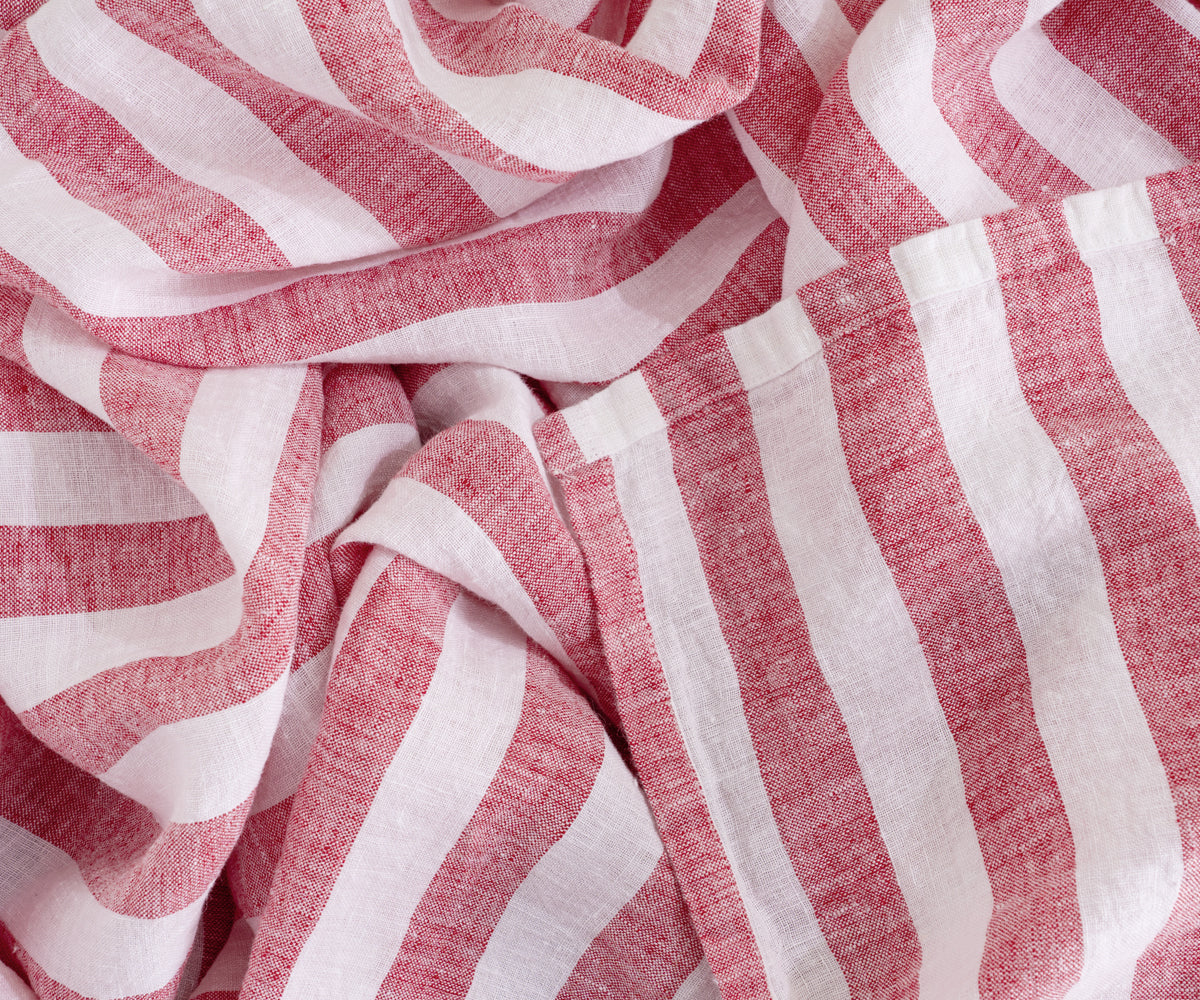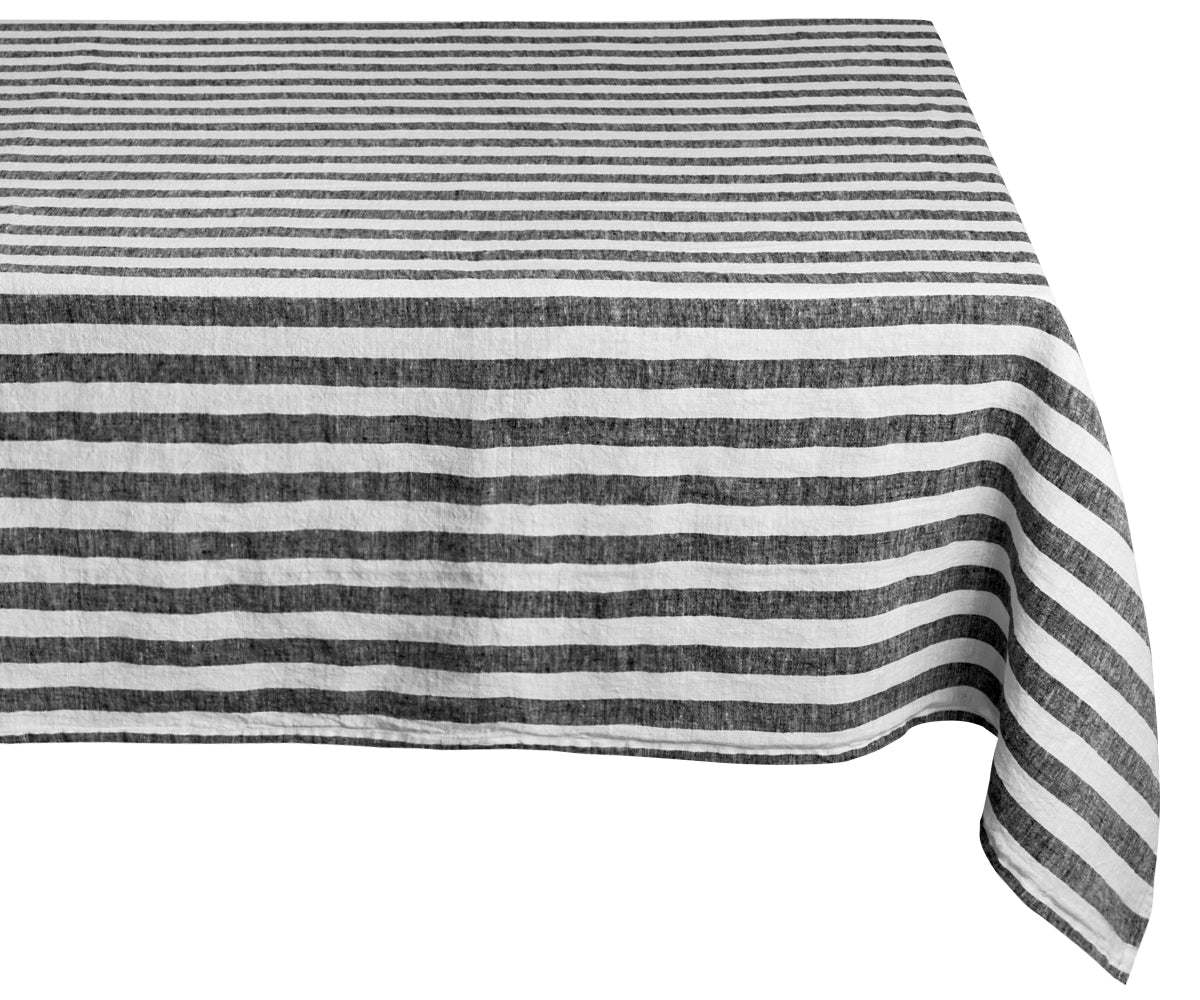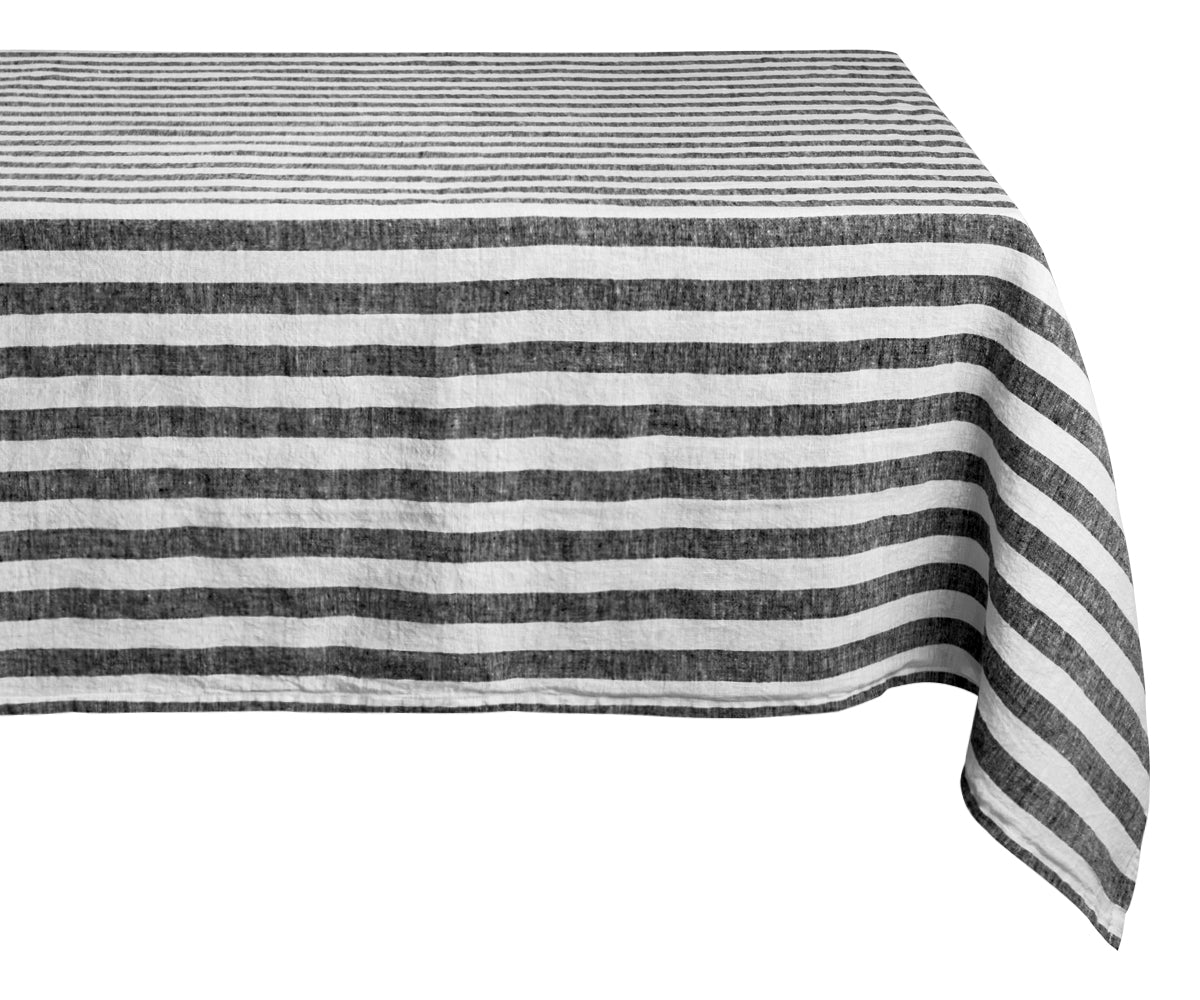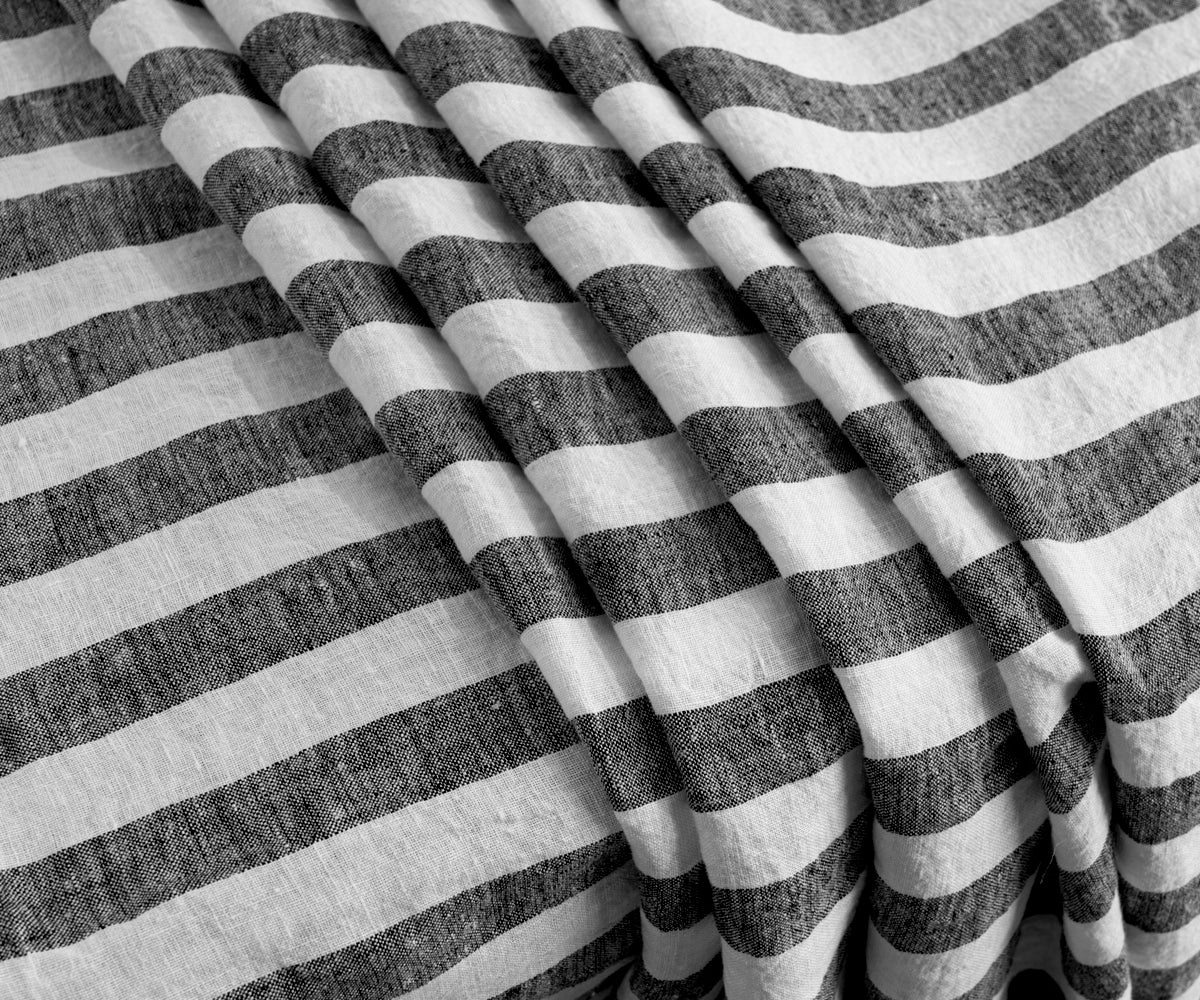 Italian Stripe Tablecloth
Product Details
Italian Stripe Linen Tablecloth :
Transform your dining space with our exquisite 100% Pure Linen Italian Stripe Tablecloths. Crafted for sophistication and durability,
Choose from 63x98" and 63x120" rectangle tablecloths to suit your style.
Choose from a range of stylish hues, including 

Beige

, 

Black

, 

Royal

 

Blue

, and 

Red

, to suit your outdoor aesthetic. 
Accommodate 6-10 guests with the timeless elegance of natural linen, adding a touch of luxury to any occasion.
Experience farmhouse charm with these timeless holiday tablecloths, enhancing your dining room decor with a luxurious choice you can feel good about.
Choose our linen tablecloths for an elegant and eco-friendly dining experience.
Dimensions & Easy Care
Dimensions:

Care and Maintenance
Machine wash in normal-temperature water
Tumble dry on a gentle cycle
Iron at less than 40-degree Celsius
To avoid creases, do not leave the tablecloth in the dryer for a long
Shipping & Return
Shipping
Standard USPS free shipping.
Order processing time: 1 to 2 days. Orders will be delivered within 6-8 days.
Return & Refund
Merchandise must not be worn, washed, or altered.
Returns are accepted within 60 days of delivery.
For any questions, contact customerservice@allcottonandlinen.com
Refunds will be processed within 1-2 business days.
need for italian stripe tablecloth
Transform your dining space with the Italian Stripe Tablecloth, a masterpiece of elegance and style.
Crafted from 100% Linen, it seamlessly blends sophistication and functionality, elevating your table setting to new heights.
The classic stripes exude timeless charm, creating a captivating atmosphere for any occasion.
Designed for versatility, this tablecloth effortlessly complements diverse themes and decor, making it a must-have for those who appreciate the artistry of dining.
Immerse yourself in the allure of Italian-inspired dining experiences with this exquisite striped tablecloth, where every meal becomes a journey through culinary excellence and aesthetic delight.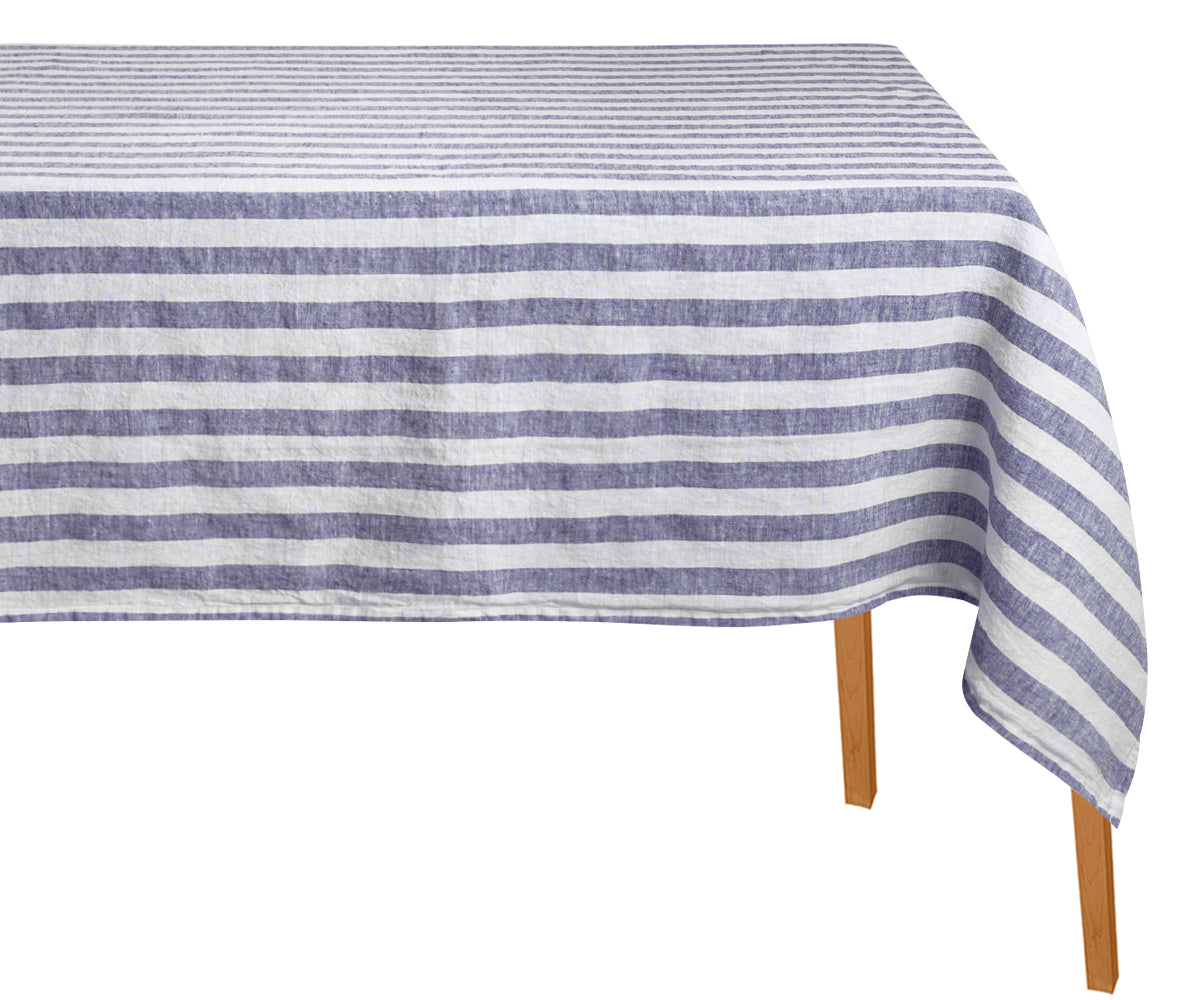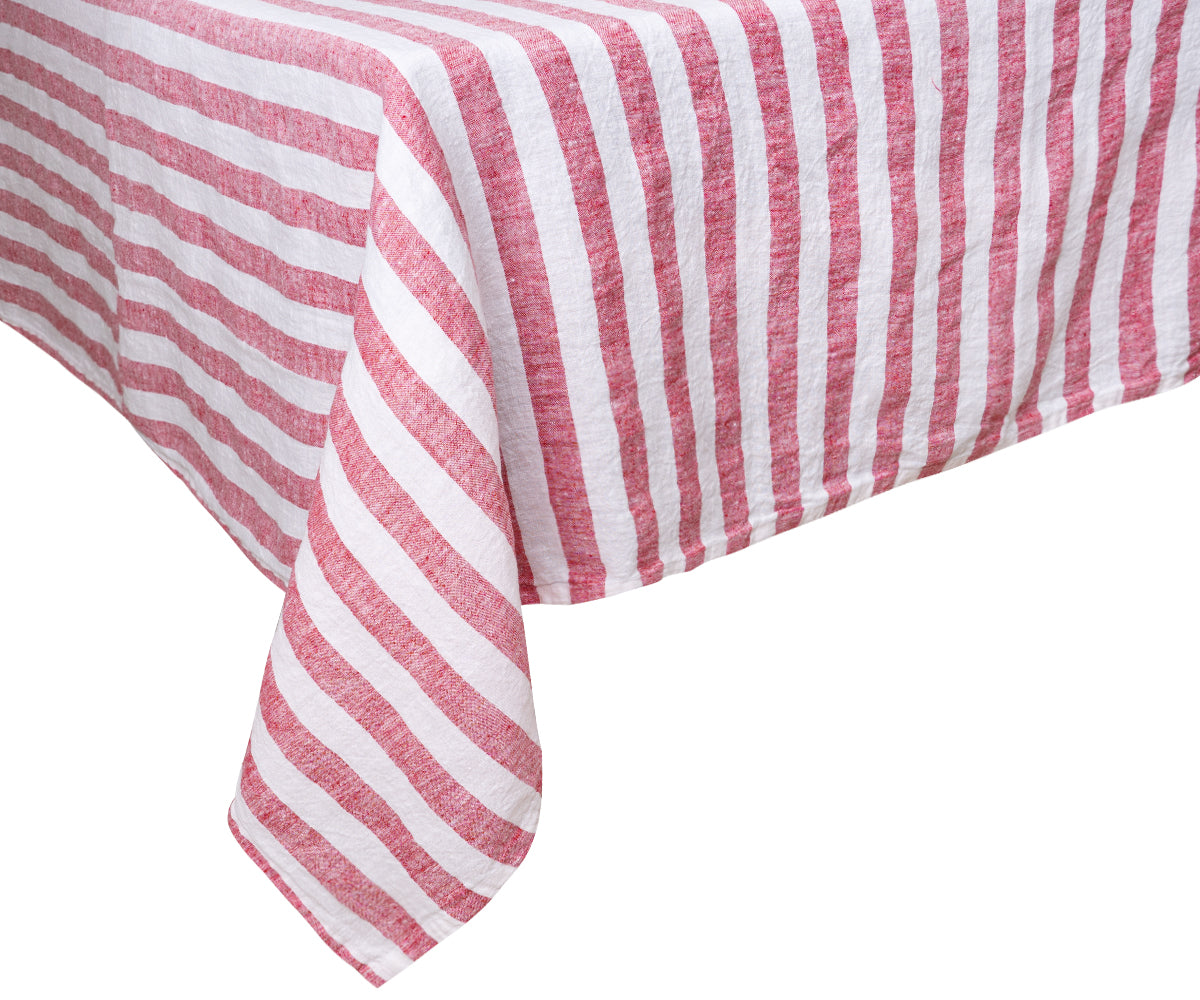 Italian Stripe Tablecloth
Elevate your dining experience with the Italian Stripe Tablecloth, a symbol of timeless sophistication and style. Crafted with precision, it adds a touch of Italian-inspired charm to every meal, creating a captivating atmosphere for unforgettable moments.
Uses of Italian Stripe Tablecloth
Enhance your dining occasions with the Italian Stripe Tablecloth, showcasing not just a piece of fabric but an embodiment of elegance. Perfect for both casual and formal settings, it transforms your table into a canvas of style, offering a versatile and enchanting backdrop for every meal.
Frequently Asked Questions
Choose from stylish hues, including Beige, Black, Royal Blue, and Red, to complement your outdoor and indoor aesthetic.
These tablecloths accommodate 6-10 guests, making them perfect for various occasions.
Yes, these tablecloths add timeless holiday charm to your dining room decor, creating a luxurious and festive atmosphere for your special occasions.
Linen exudes sophistication and is known for its luxurious feel. Our Italian Stripe Tablecloths not only elevate your dining space but also offer a sustainable choice for those seeking a more sustainable option.
Yes, explore our exclusive collection to discover the royalness of the Italian stripes, including coordinating napkins. Create a cohesive and stylish dining setting with our linen collection.