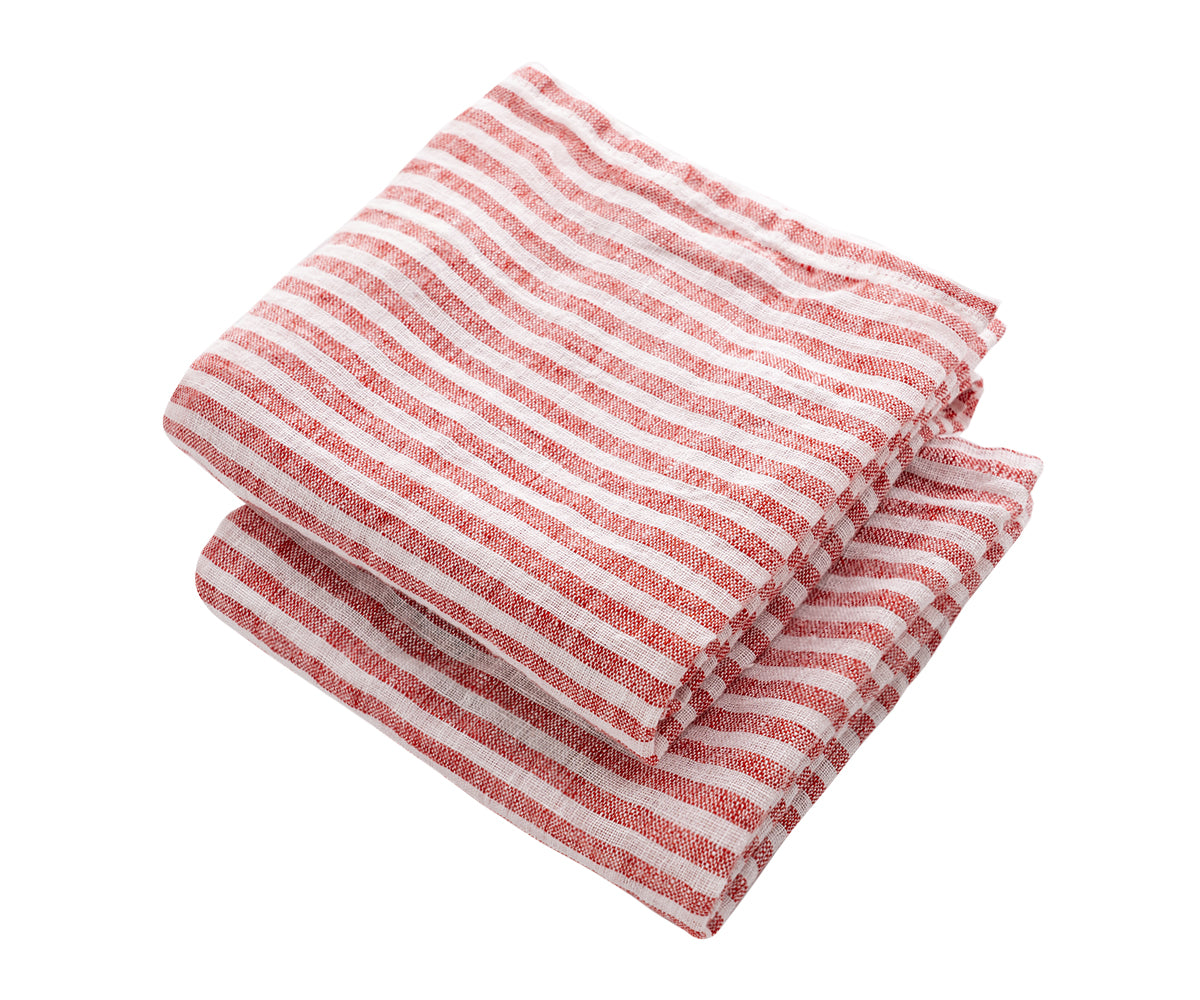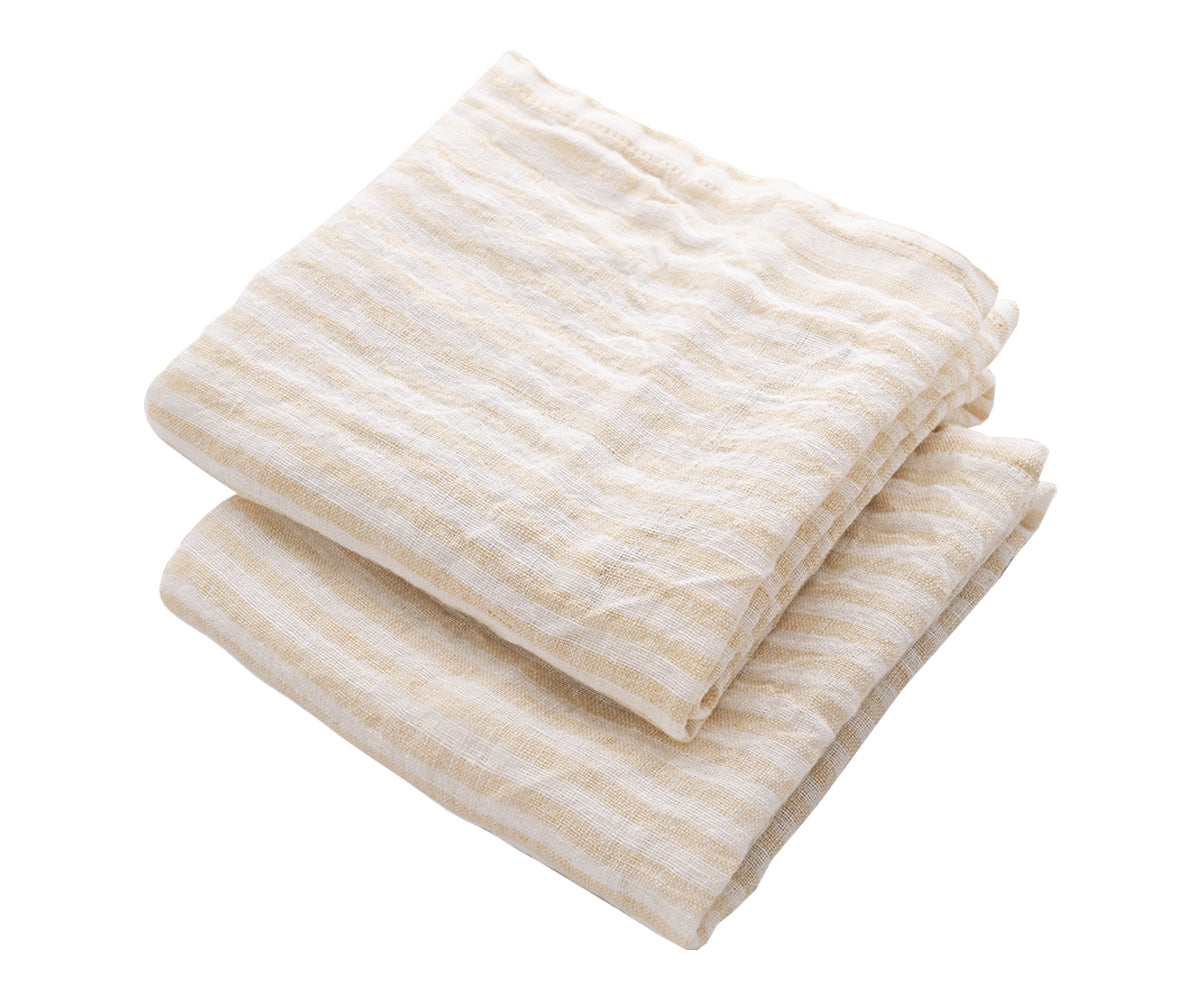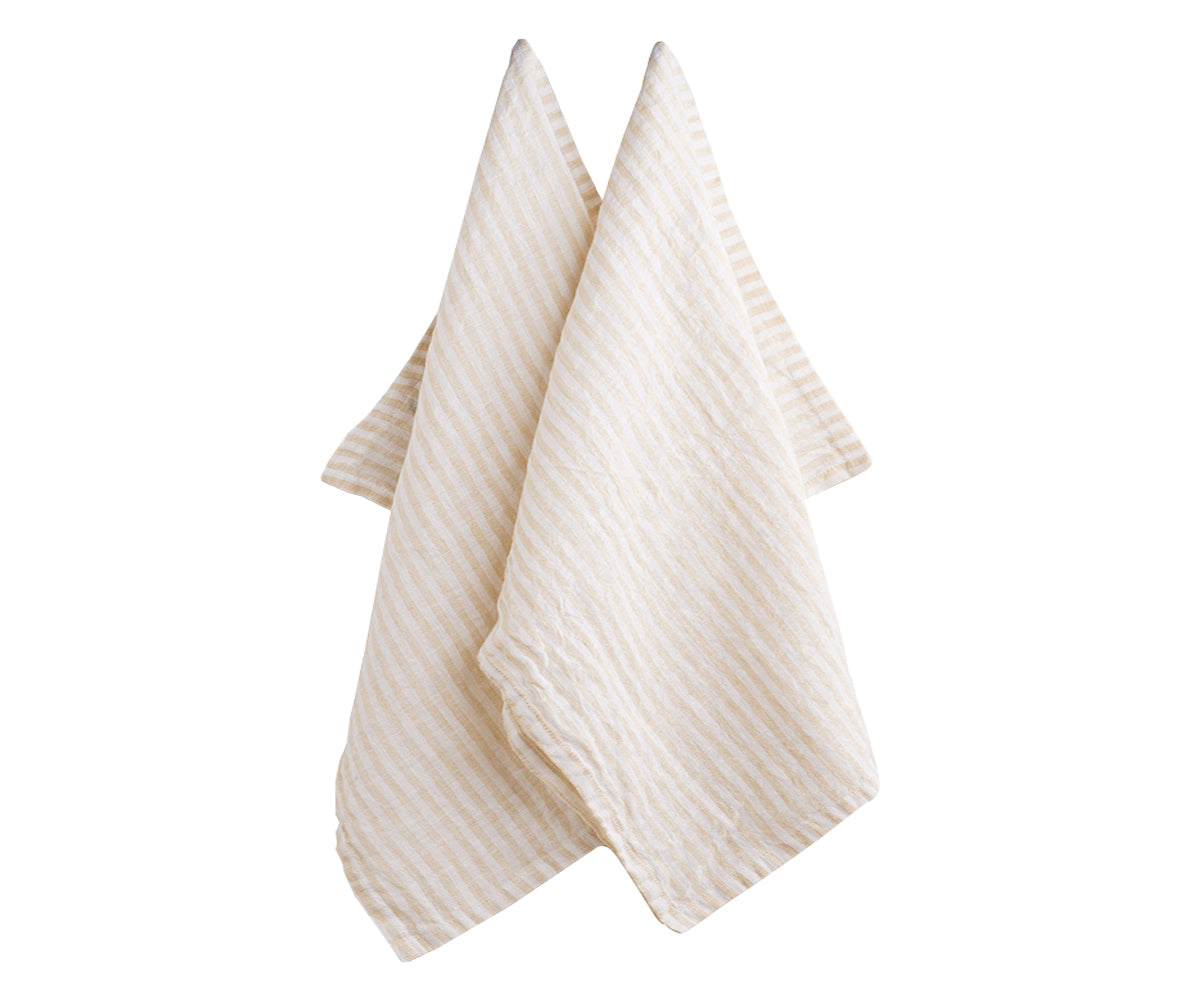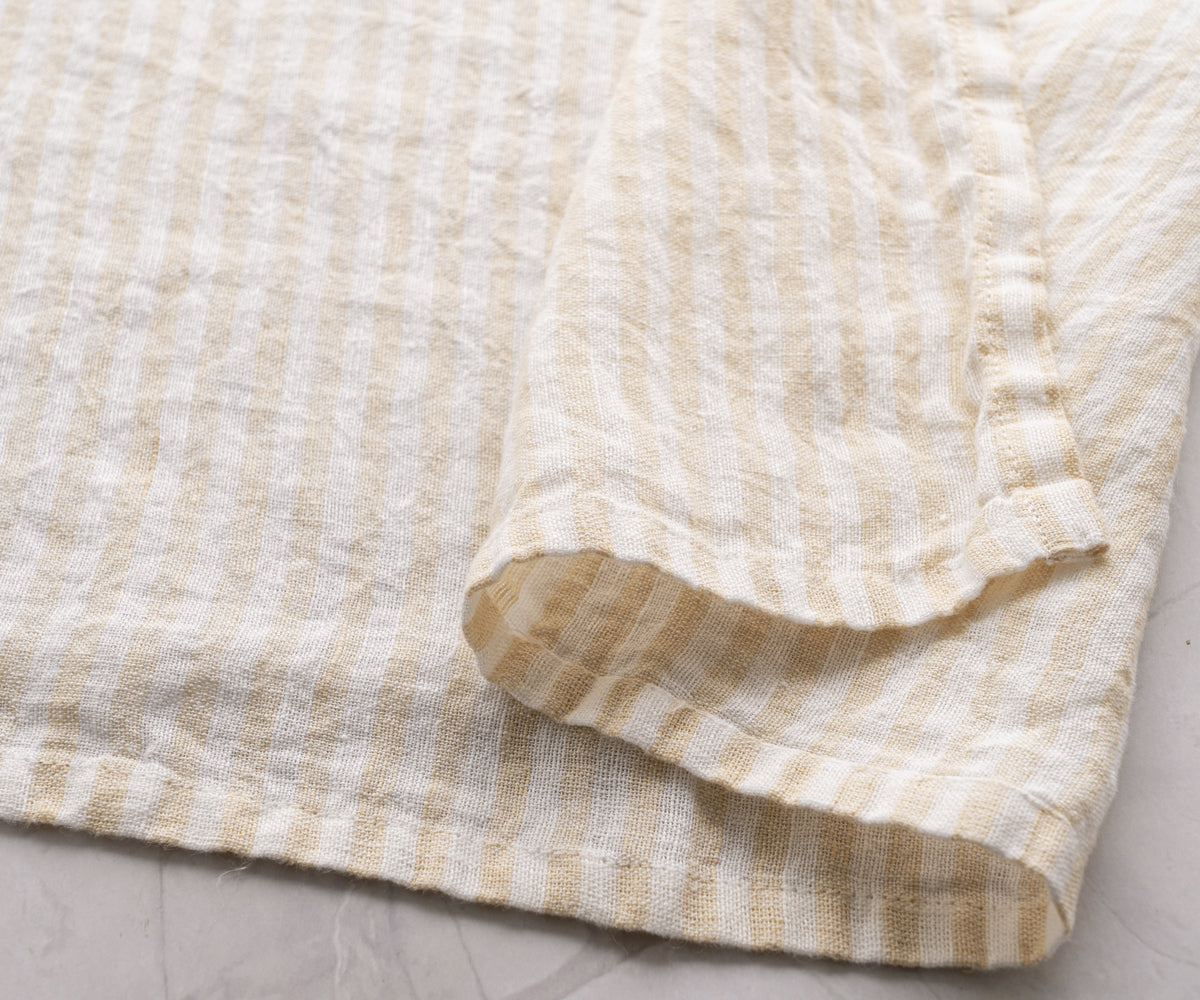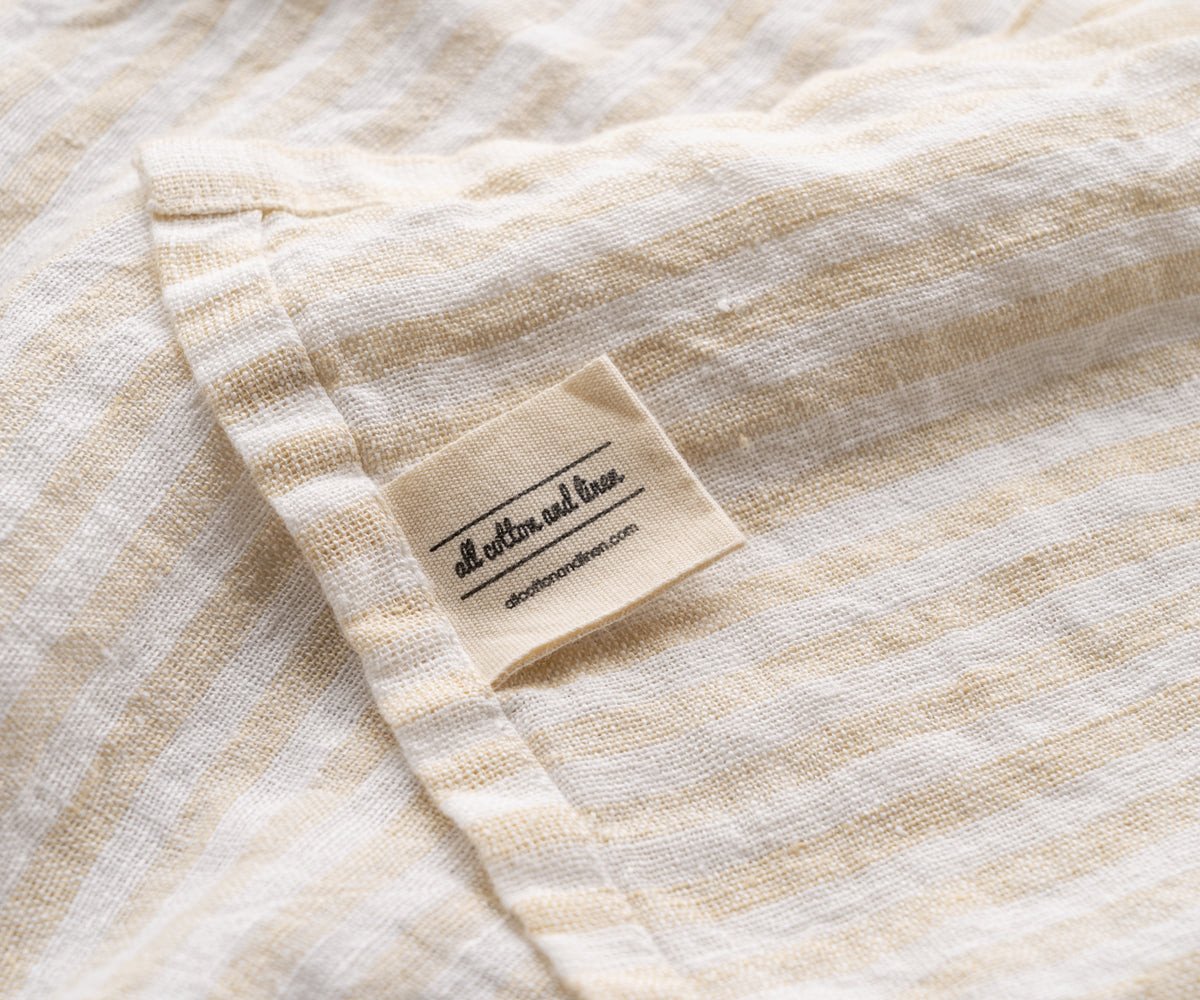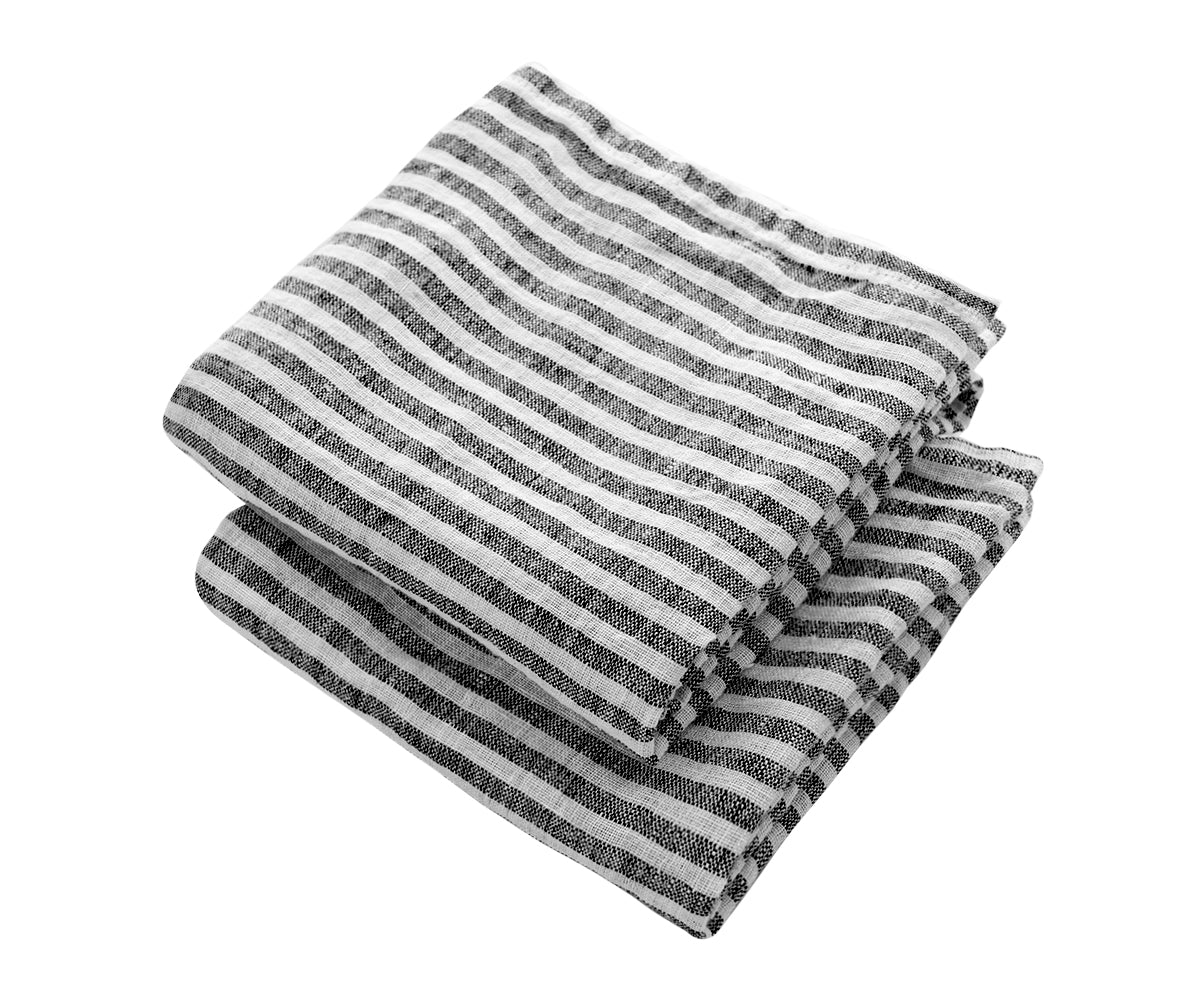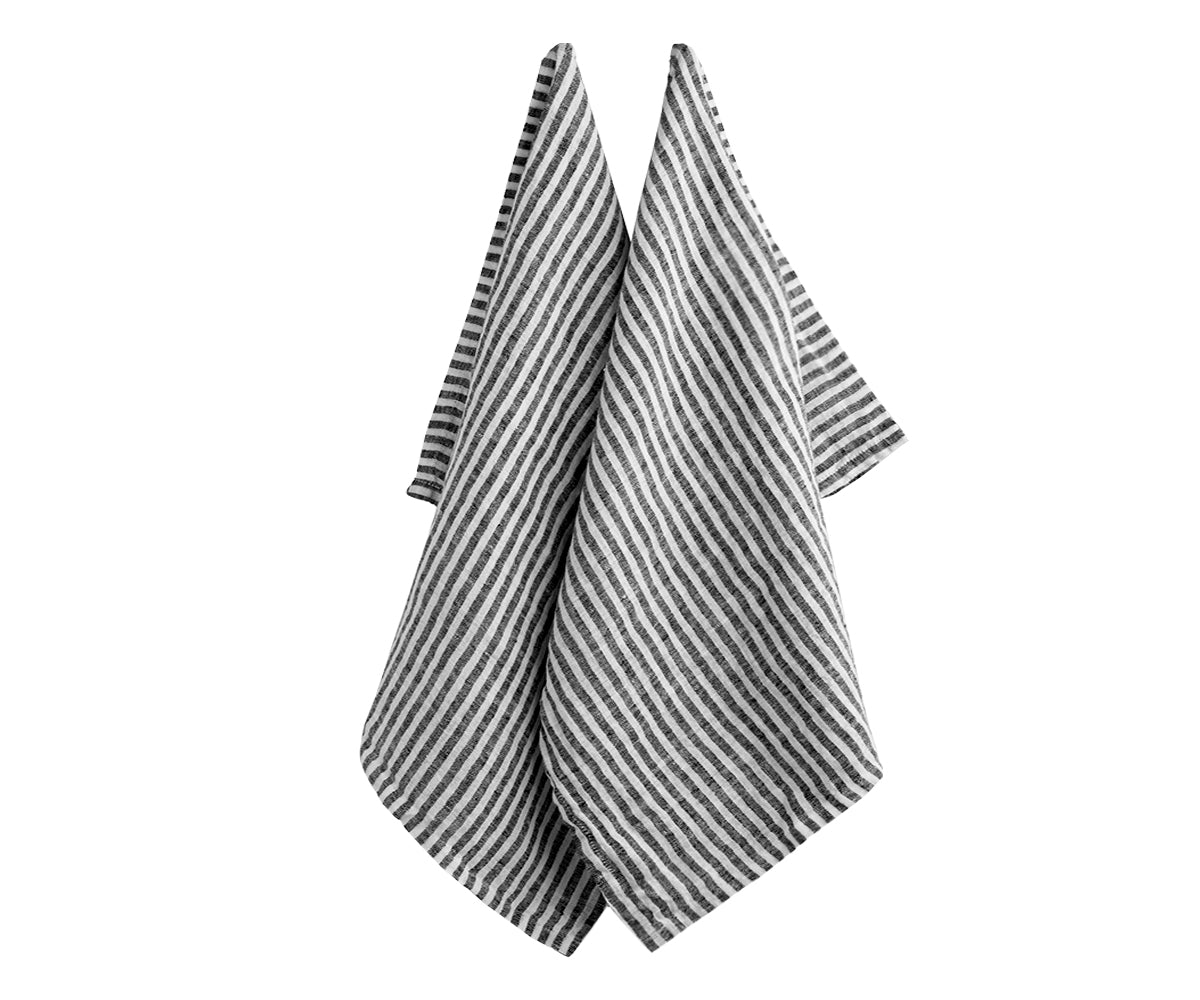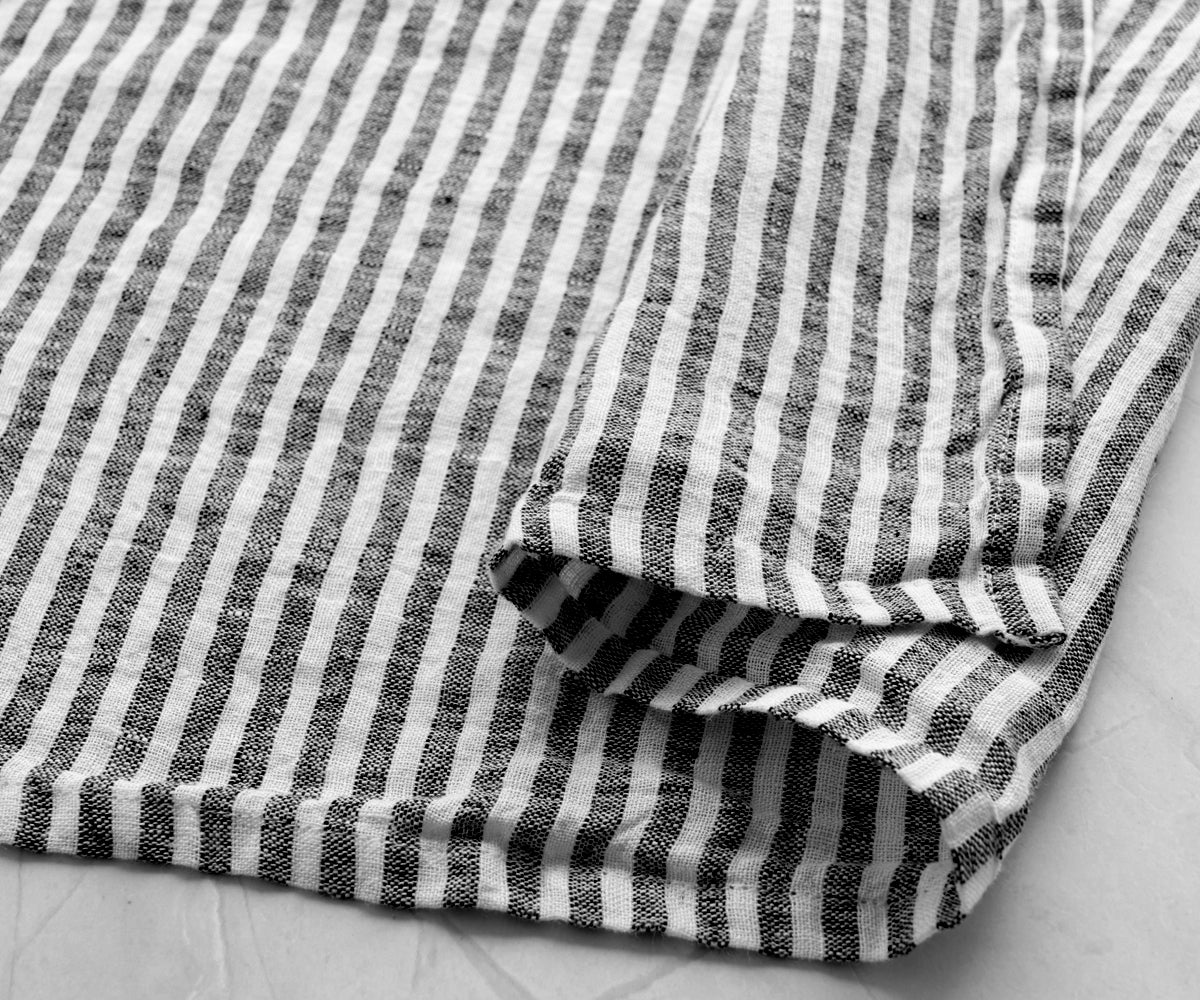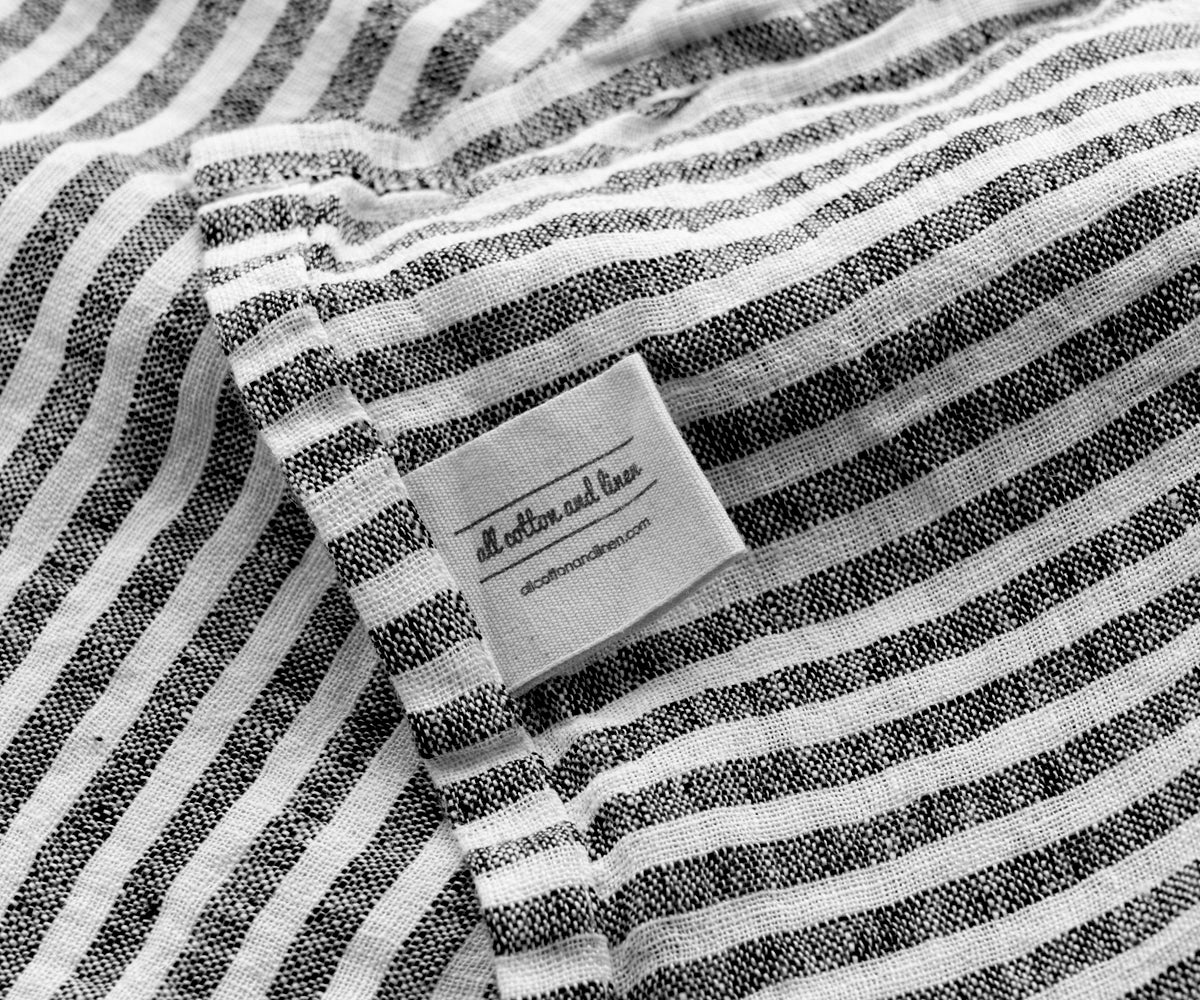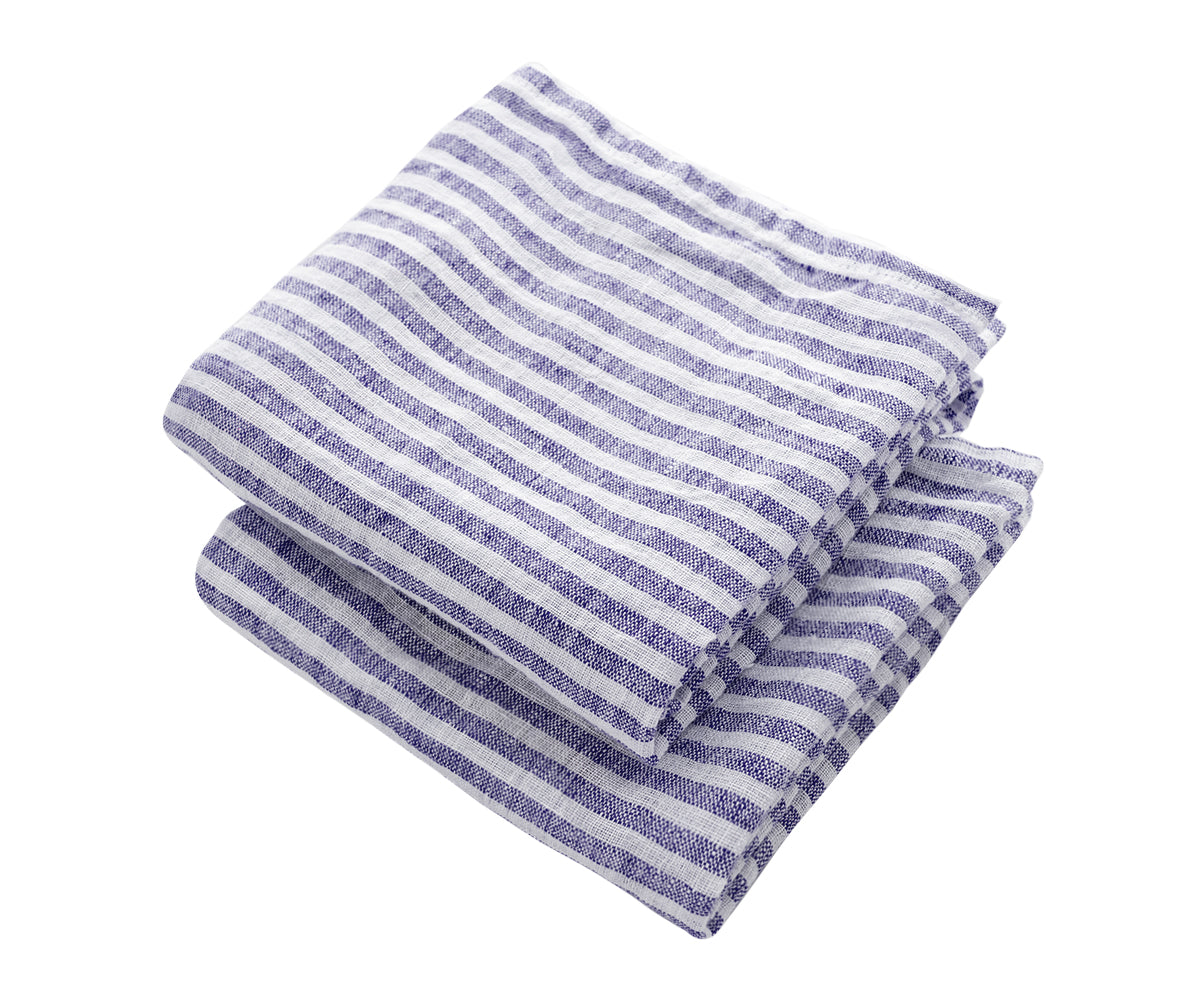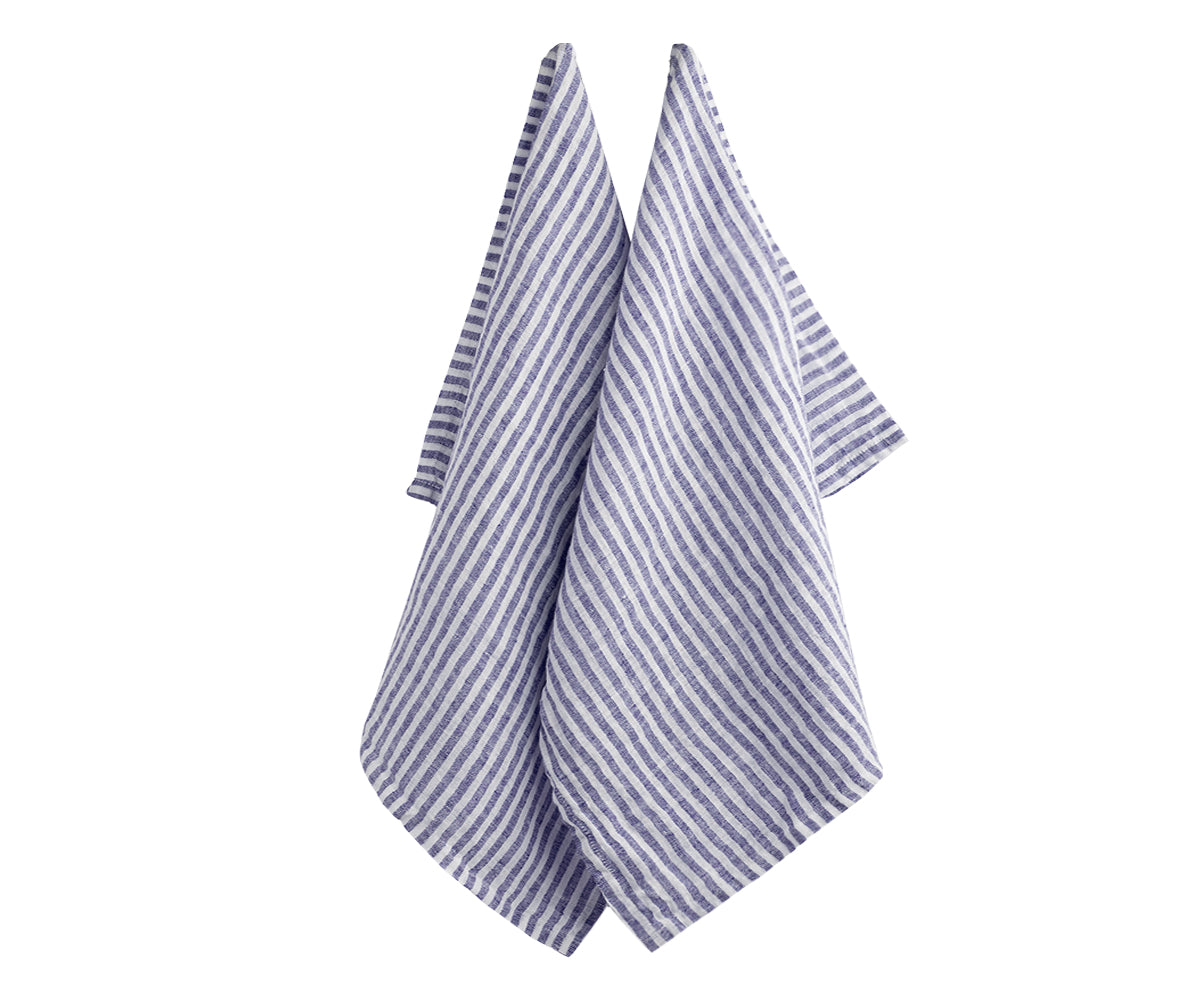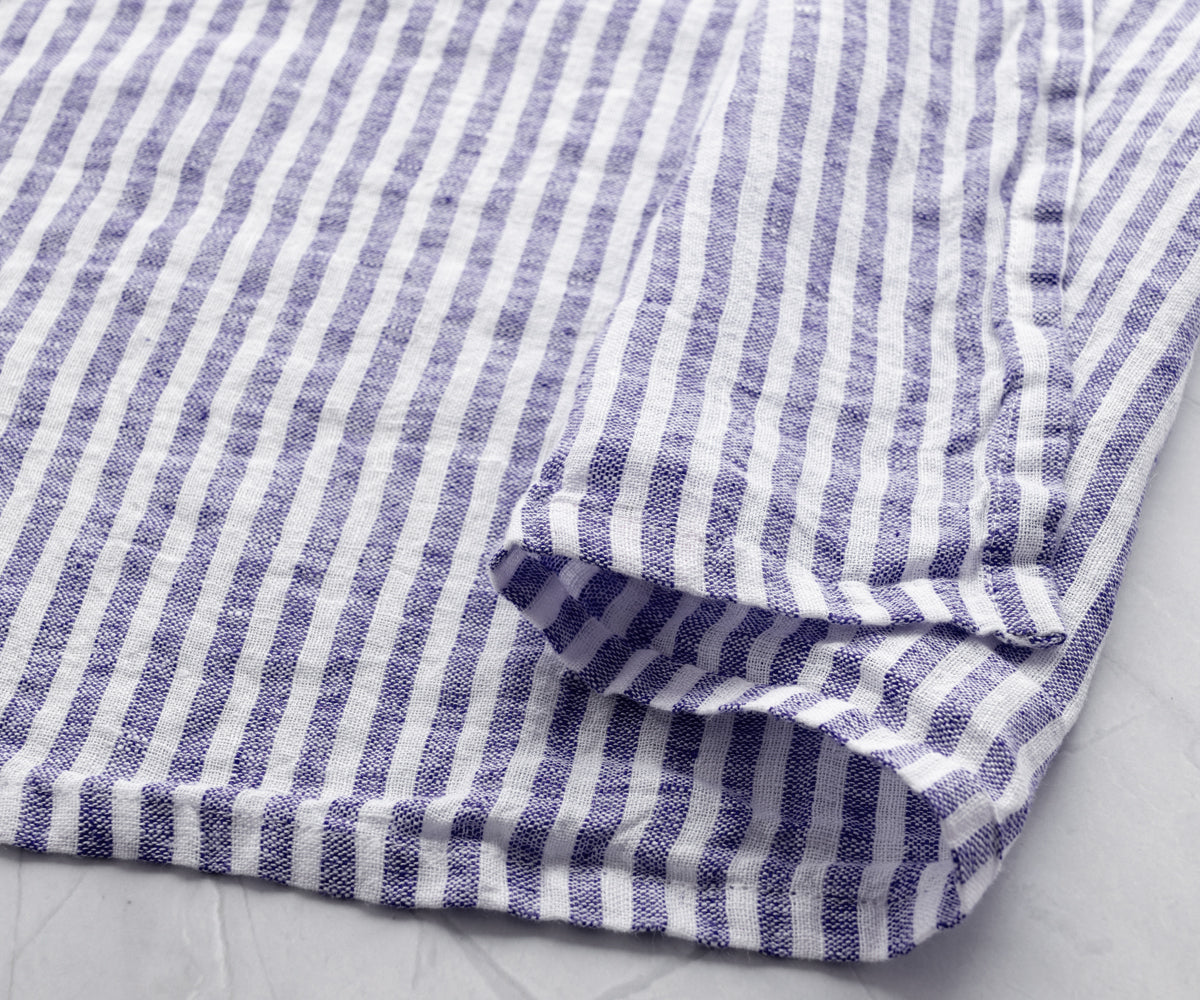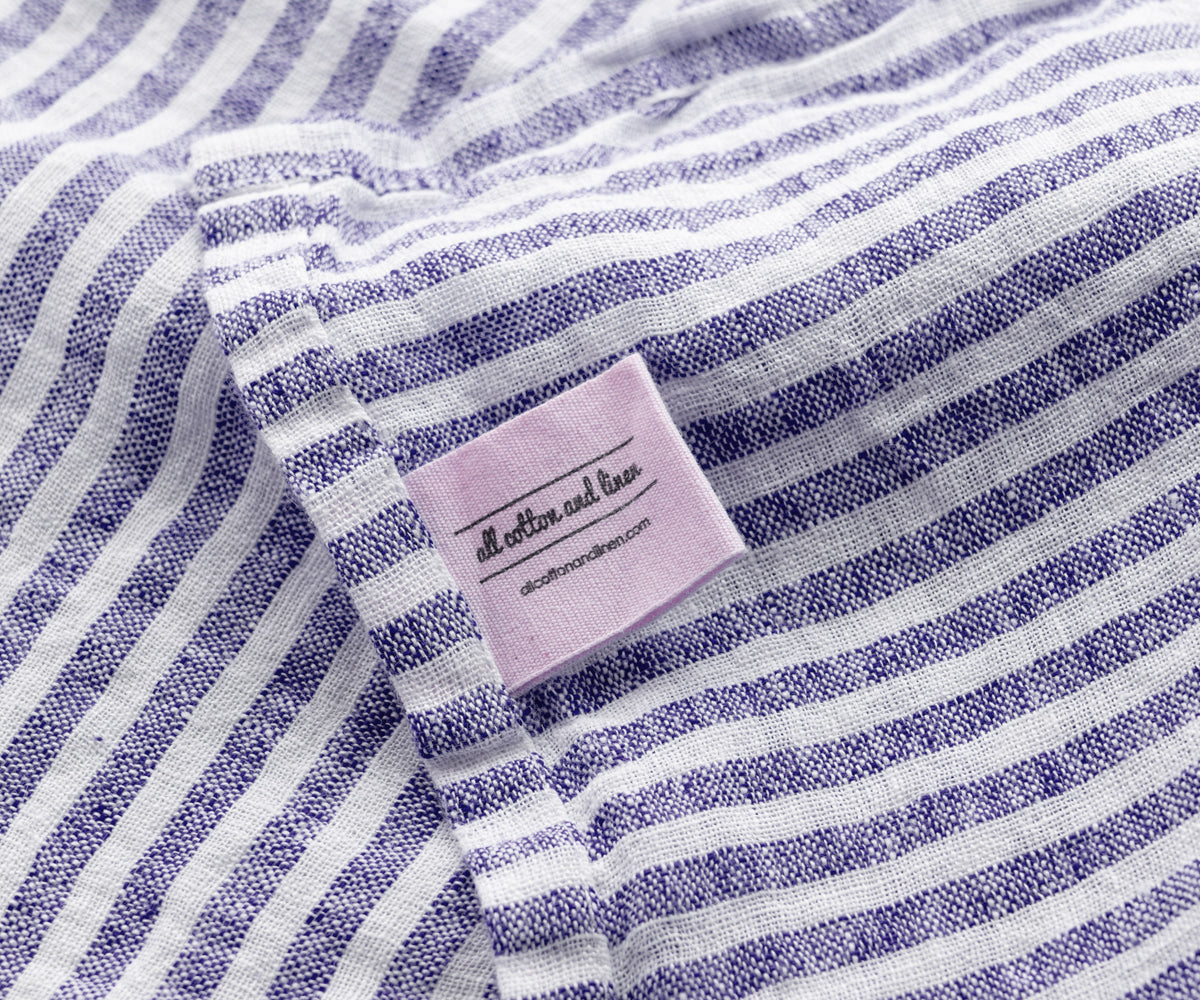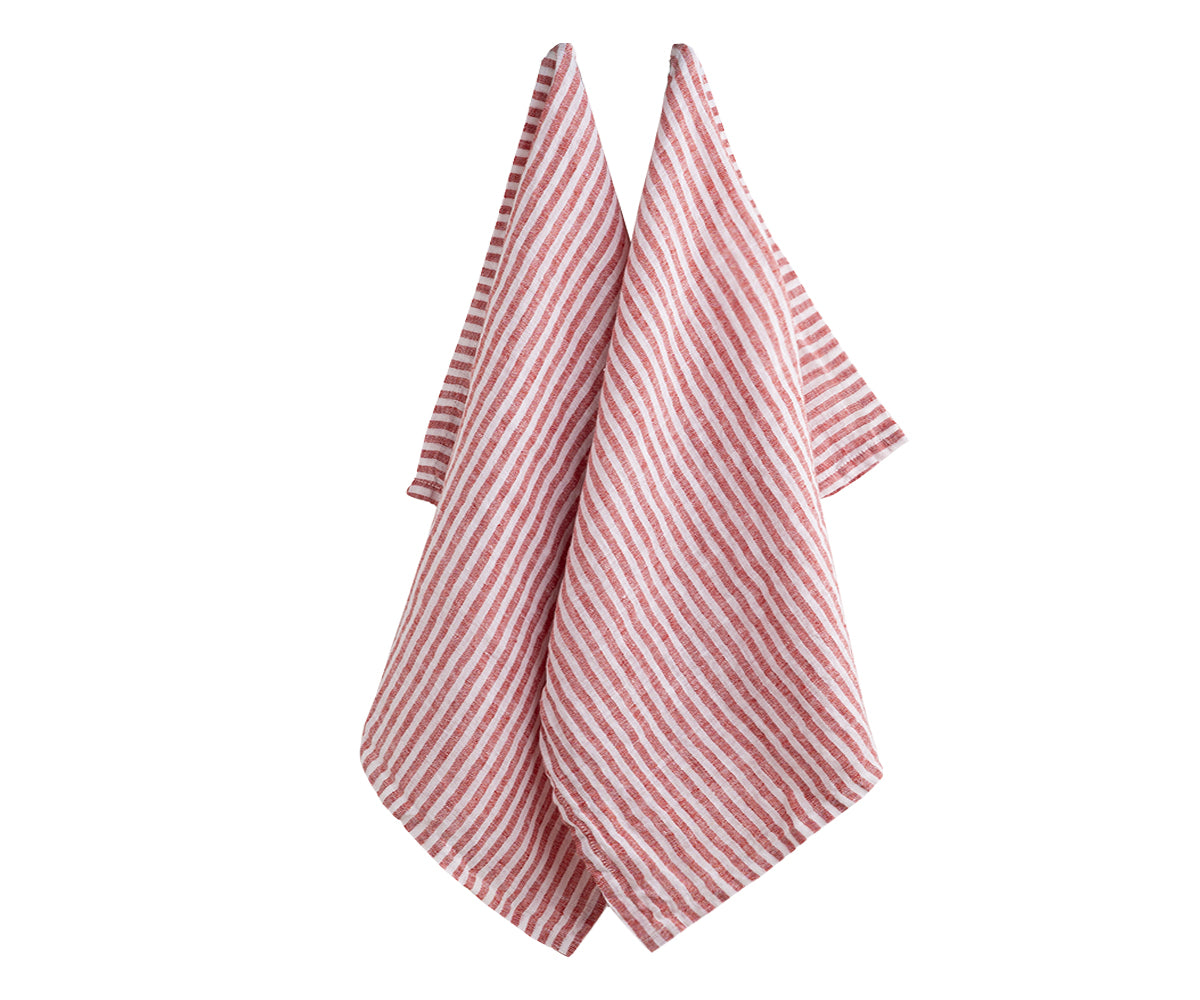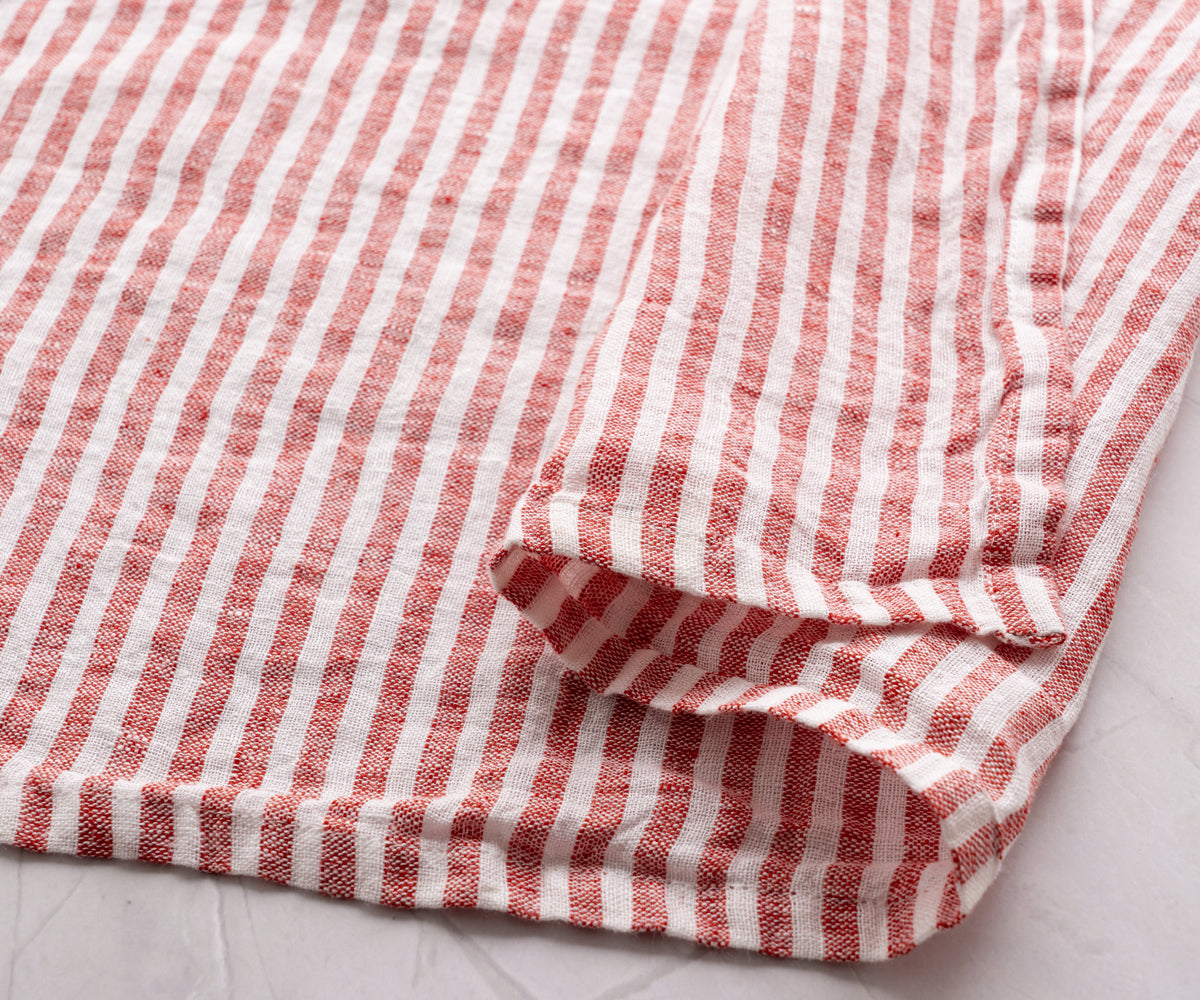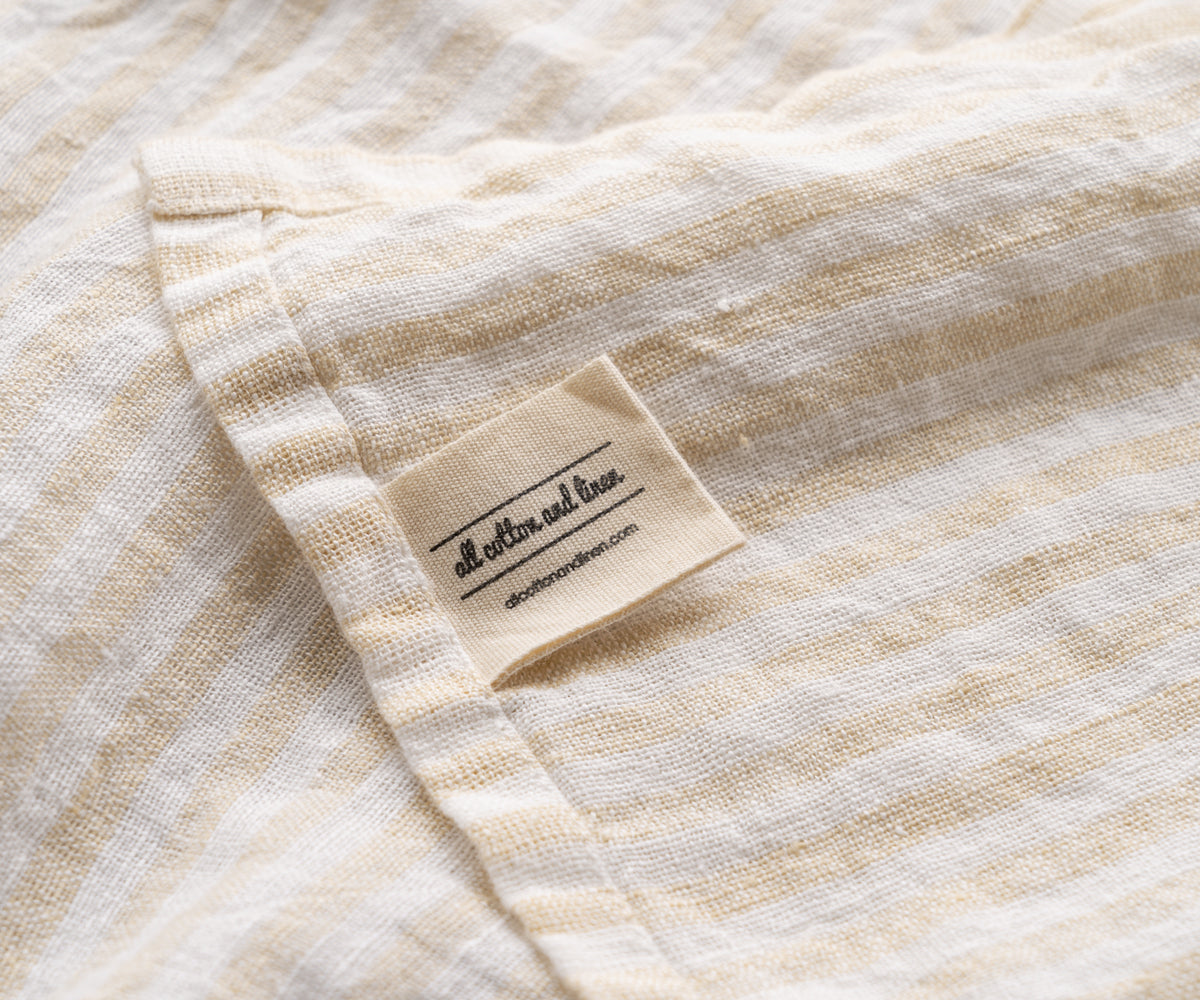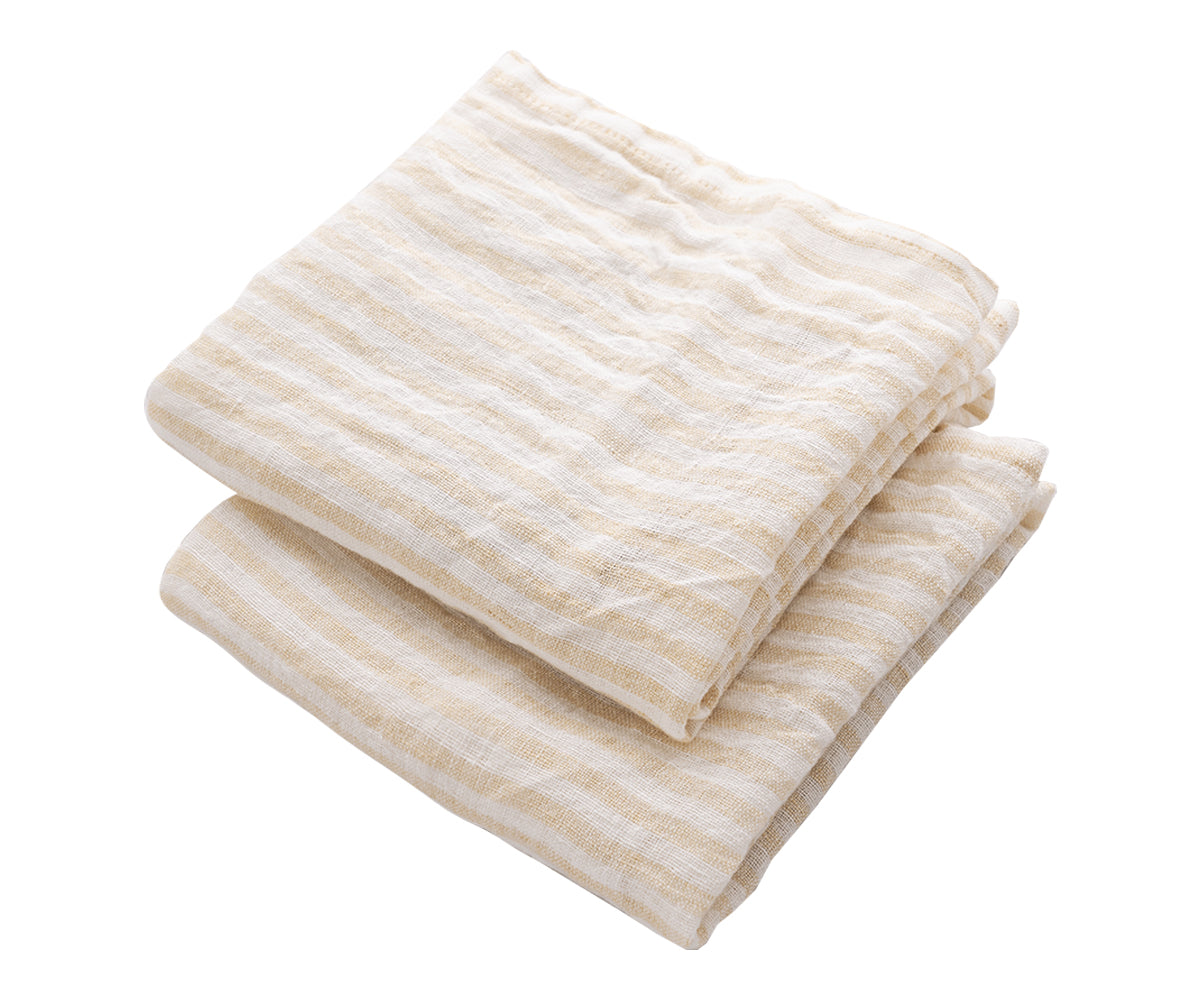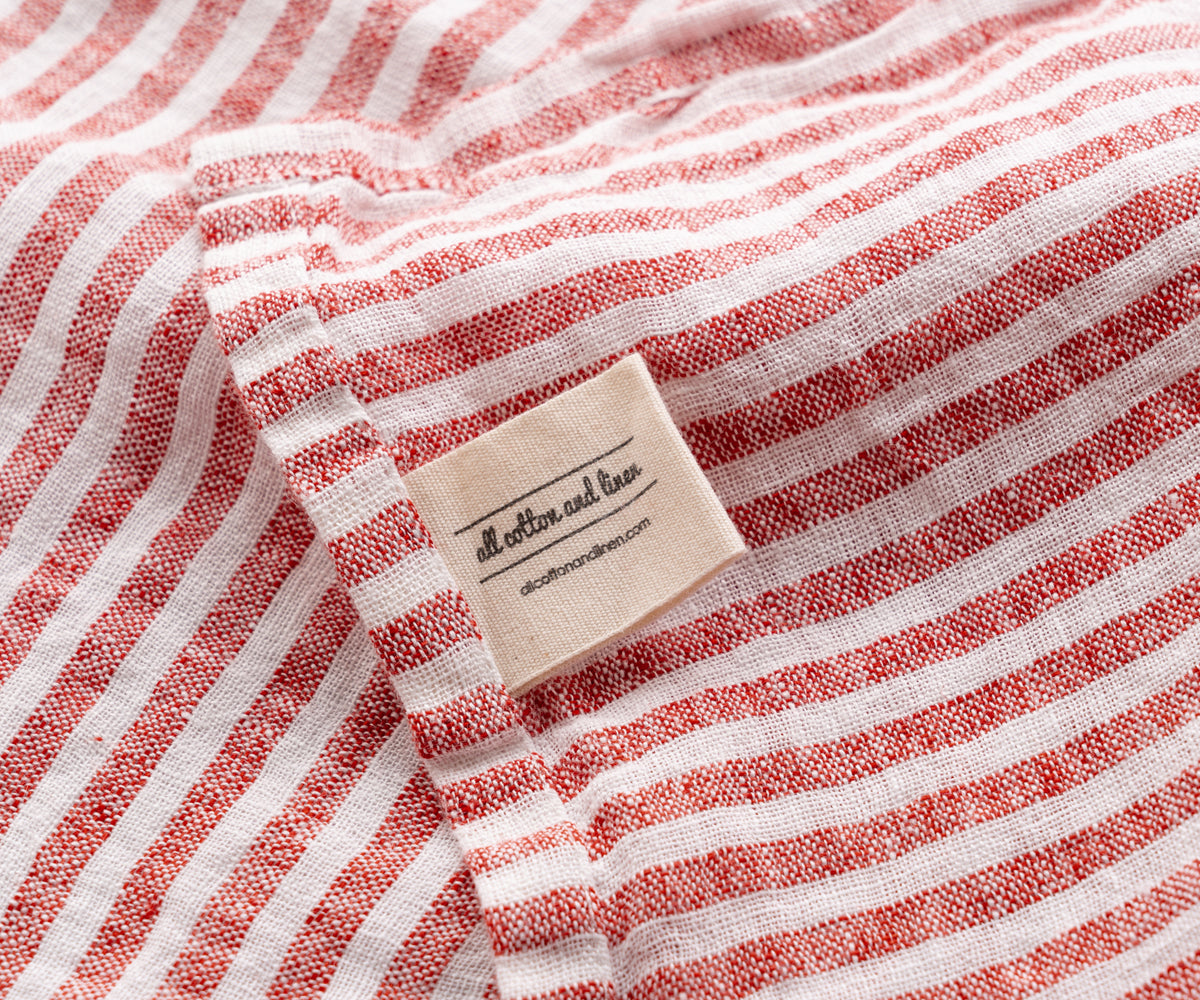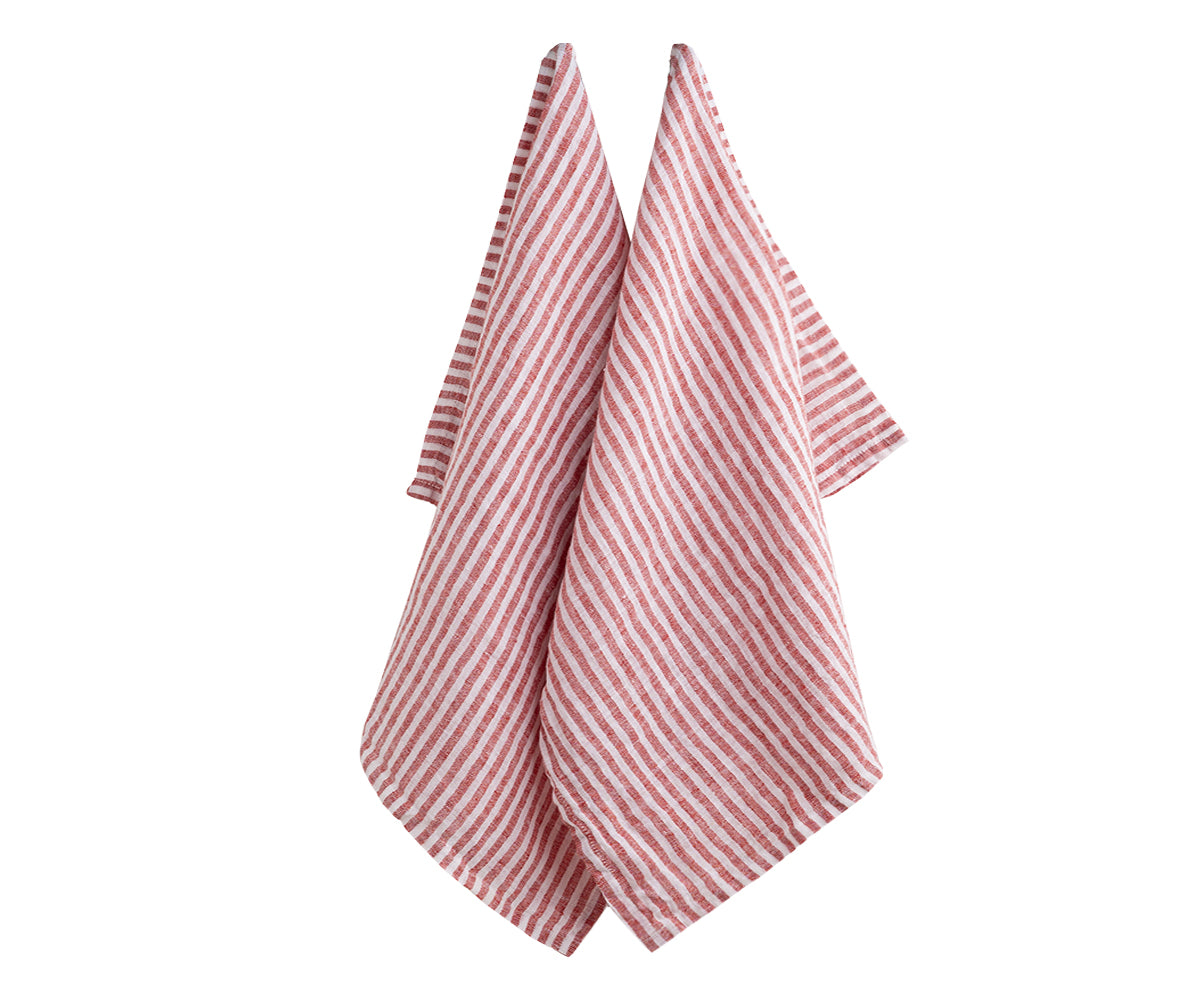 Pinstripe Towels - Linen Dish Towels
Product Details
Kitchen Hand Towels:
Indulge in the luxury of our 100% Linen Kitchen Towels, available in an array of colors - beige, black, blue, navy, and red.
This set of 2 linen towels, sized at 18x28 inches, brings sophistication to your kitchen.
Beyond mere functionality, these hand towels are absorbent, lightweight, and soft, making them perfect for everyday use.
Elevate your kitchen decor with the subtle elegance of linen, whether it's for Christmas, parties, dinners, get-togethers, birthdays, BBQs, or anniversaries.
Discover the joy of practicality and style in every linen-woven thread.
Dimensions & Easy Care
Dimensions
Available Colors
Beige

Black

Royal Blue

Navy
Red

Care Instructions
Machine Washable.

Tumble dry on a gentle cycle.

Iron at low if needed.

Wrinkle and color fade resistant.
Shipping & Return
Shipping 
Standard USPS free shipping.

Order processing time: 1 to 2 days.
Return & Refund
Merchandise must not be worn, washed, or altered.

Returns are accepted within 60 days of delivery.

For any questions about returns: customerservice@allcottonandlinen.com

Refunds will be processed within 1-2 business days
Need for pinstripe linen towels
Pinstripe linen towels offer a perfect blend of sophistication and functionality.
The subtle yet stylish pinstripe design adds a touch of elegance to your bathroom, making them a chic accessory.
Linen's natural absorbency ensures effective moisture wicking and quick drying, enhancing their practicality.
The luxurious feel of linen against the skin complements their aesthetic appeal.
With a focus on both aesthetics and utility, pinstripe linen towels elevate your bathing experience, making them an essential choice for those who appreciate both style and functionality in their home linens.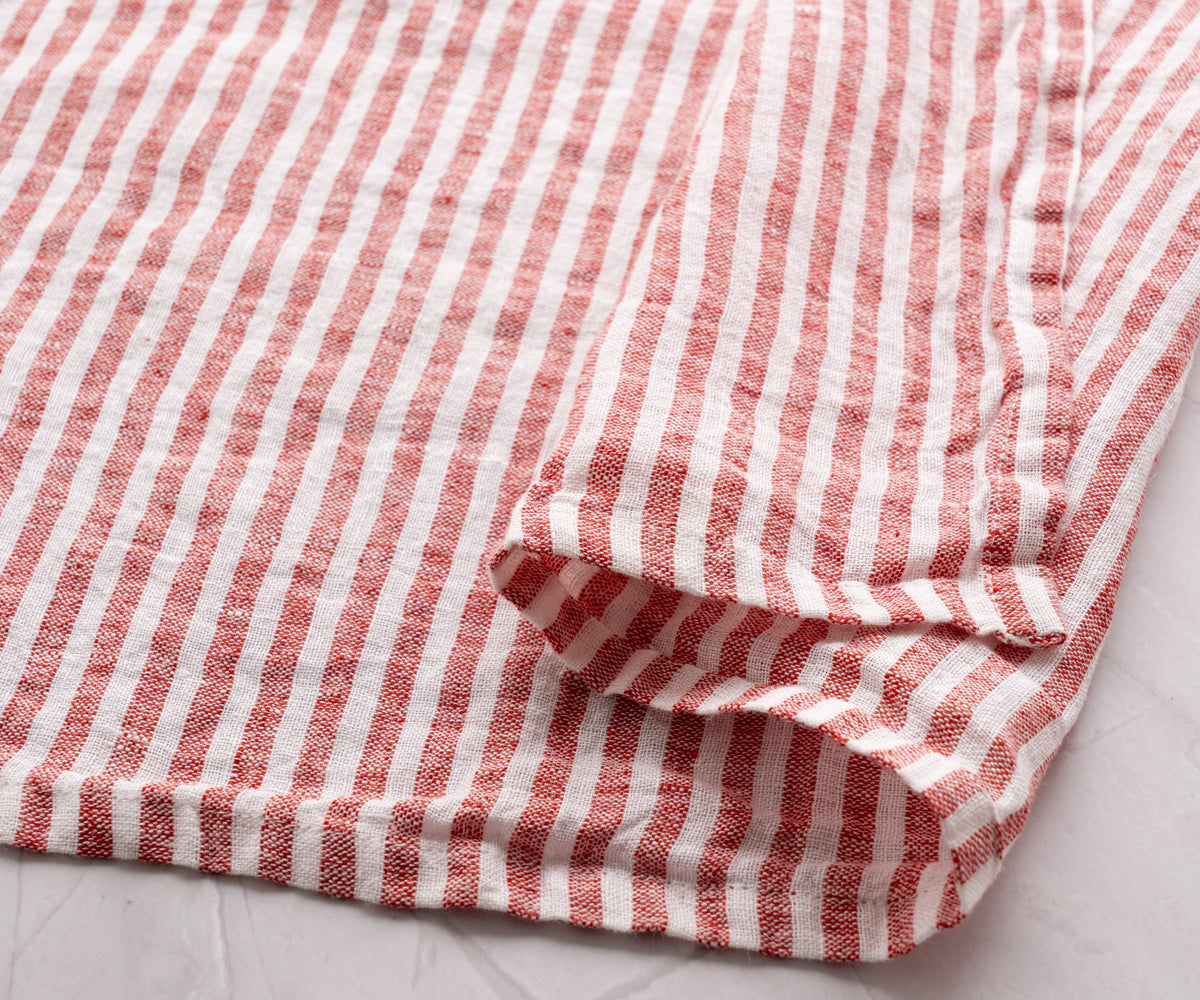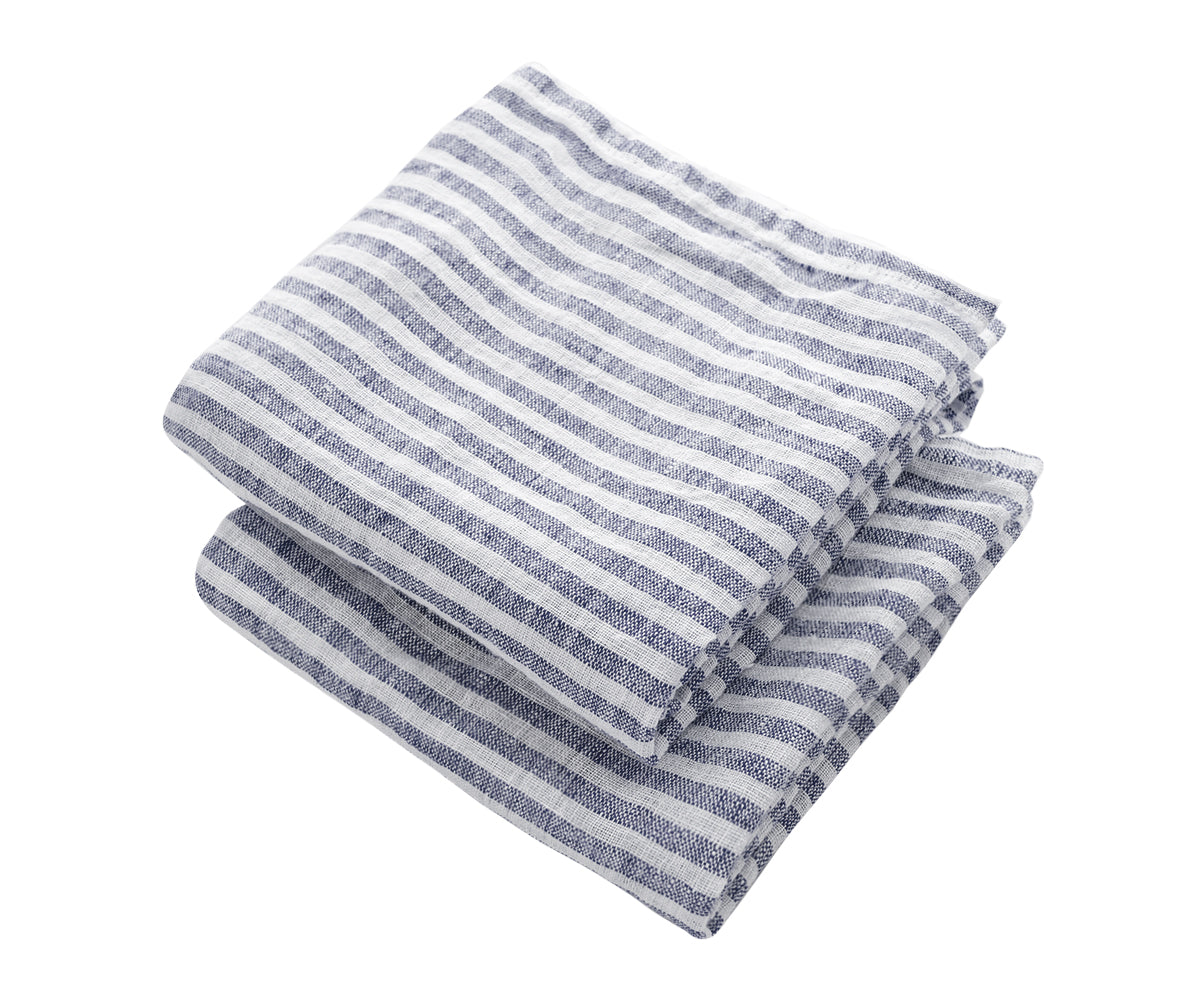 Pinstripe Kitchen Towels
Elevate your kitchen with chic pinstripe linen towels. Stylish design meets functionality, making them essential for a modern and practical culinary space.
Uses of Pinstripe Kitchen Towels
Pinstripe hand towels serve as versatile essentials, ideal for drying dishes, wiping surfaces, and adding a touch of elegance to your culinary space.
Frequently Asked Questions
Provide tips on washing, drying, and maintaining linen kitchen towels to ensure cleanliness and longevity.
The unique properties of linen, such as its absorbency and durability, make it an excellent material for kitchen towels.
The terms "kitchen towel" and "tea towel" are often used in the same context, but their usage and design can be subtle differences.
Tea towels, especially those with a tight weave, are also popular among chefs for their absorbency and versatility. Many chefs prioritize functionality and durability.
The versatility of linen kitchen towels is unmatched, suggesting alternative uses like cleaning, covering food, or even as a decorative element.