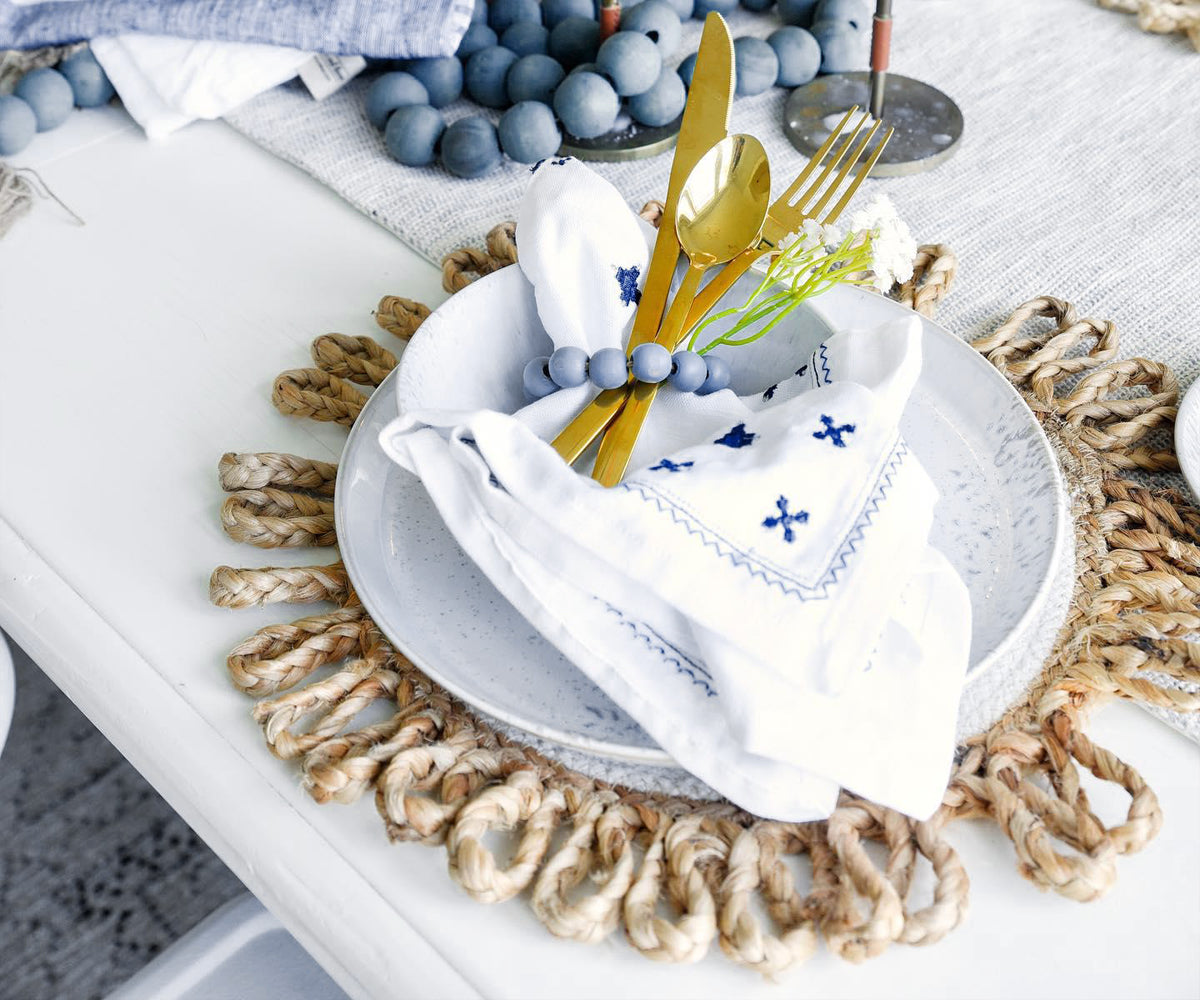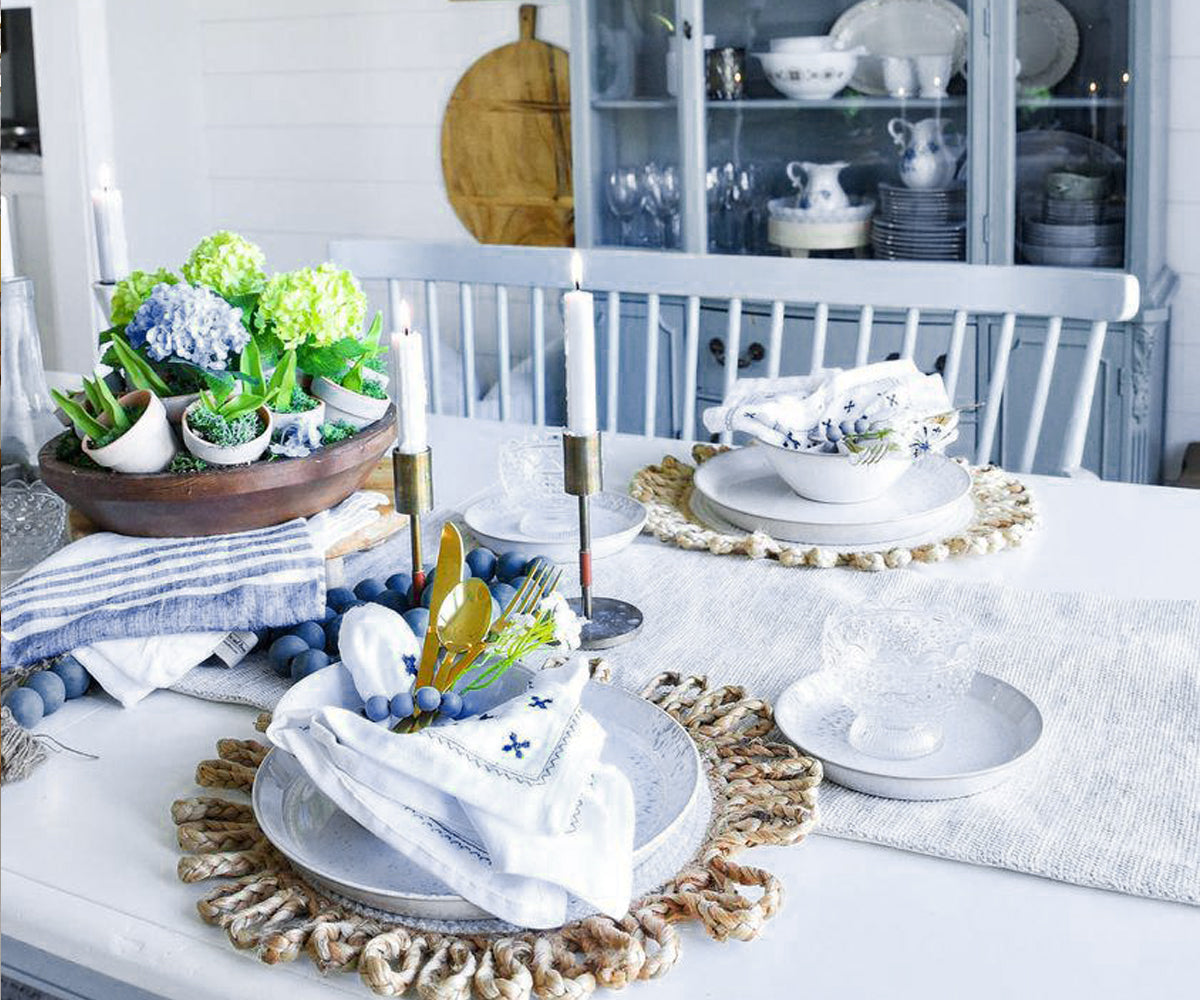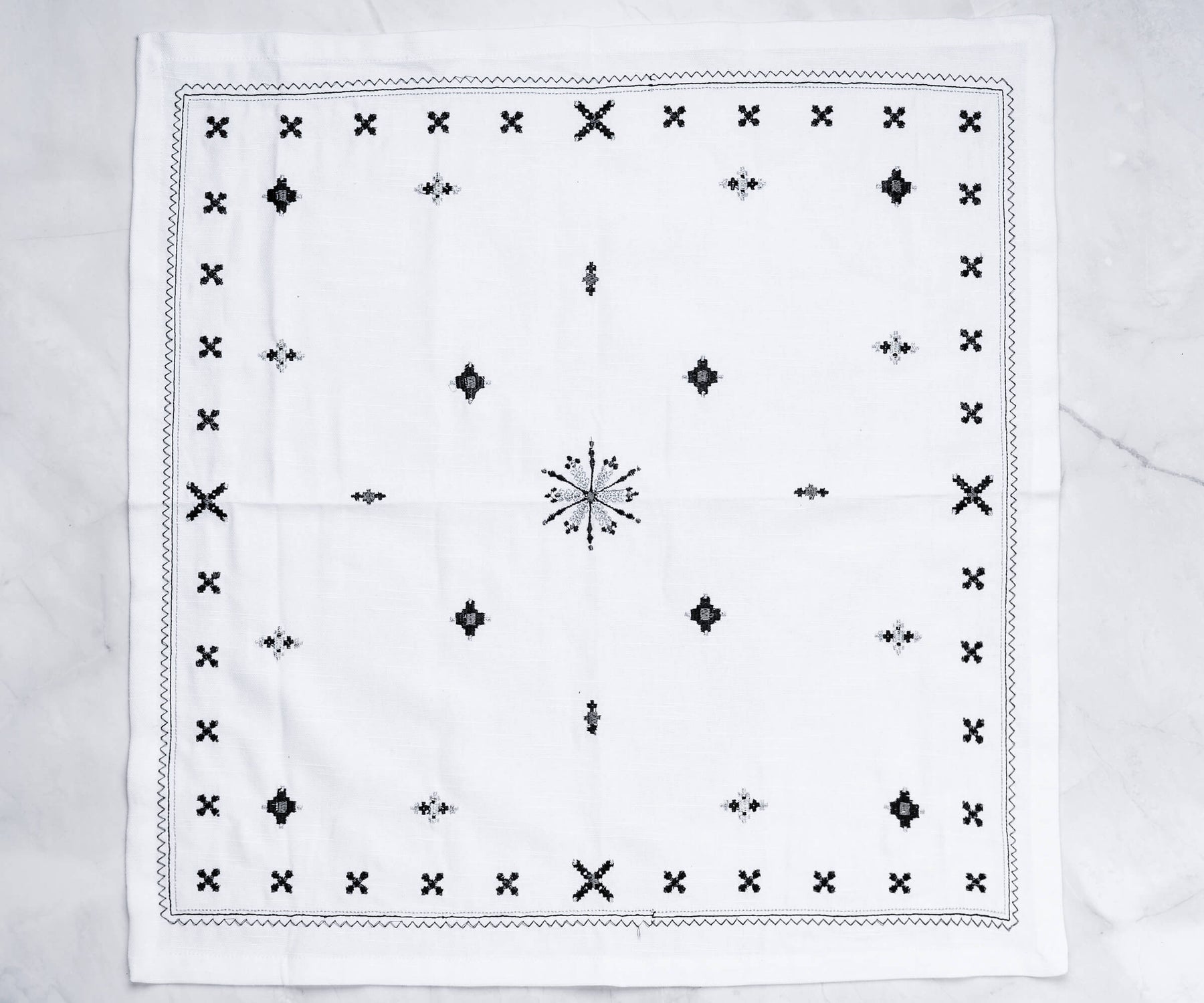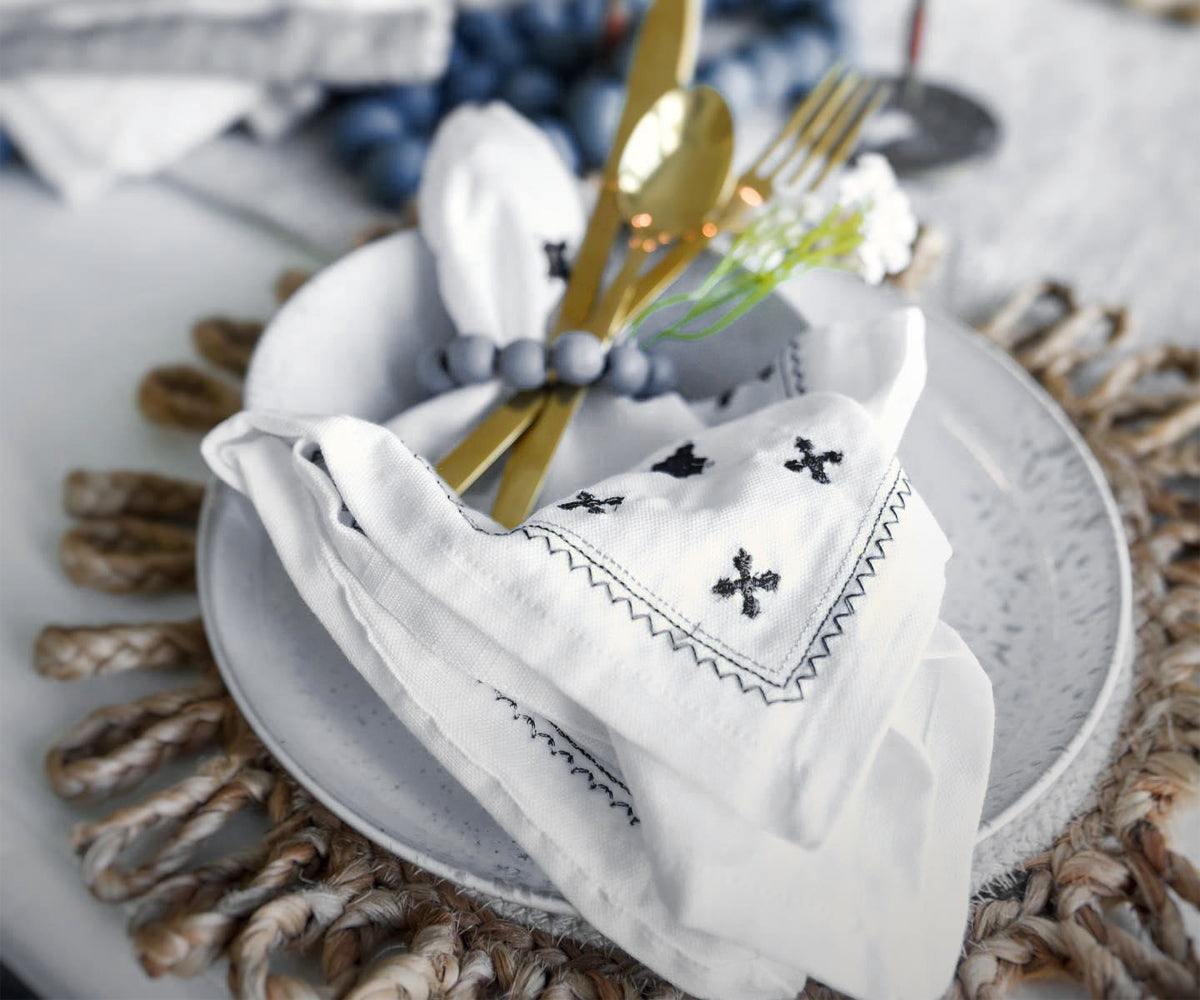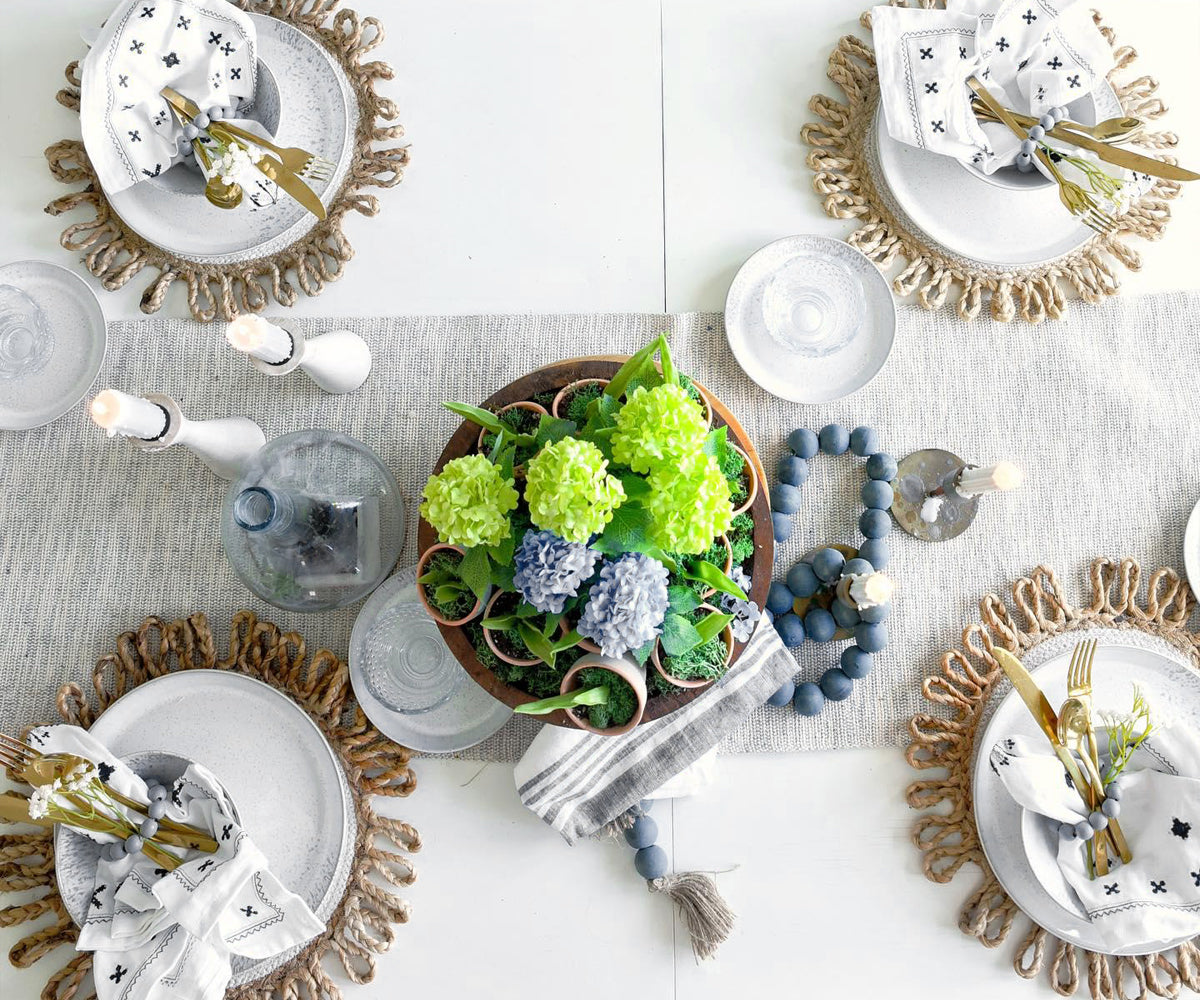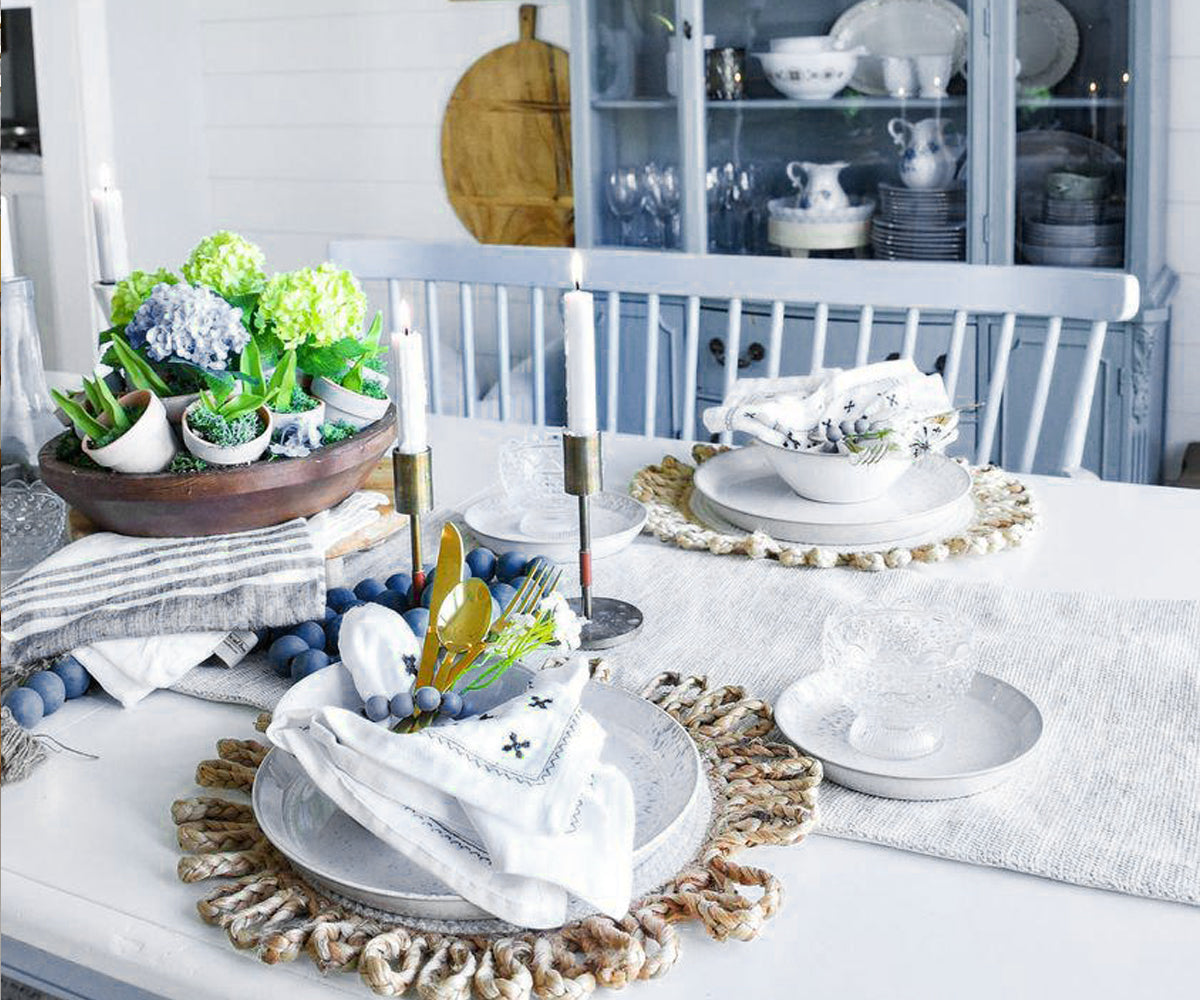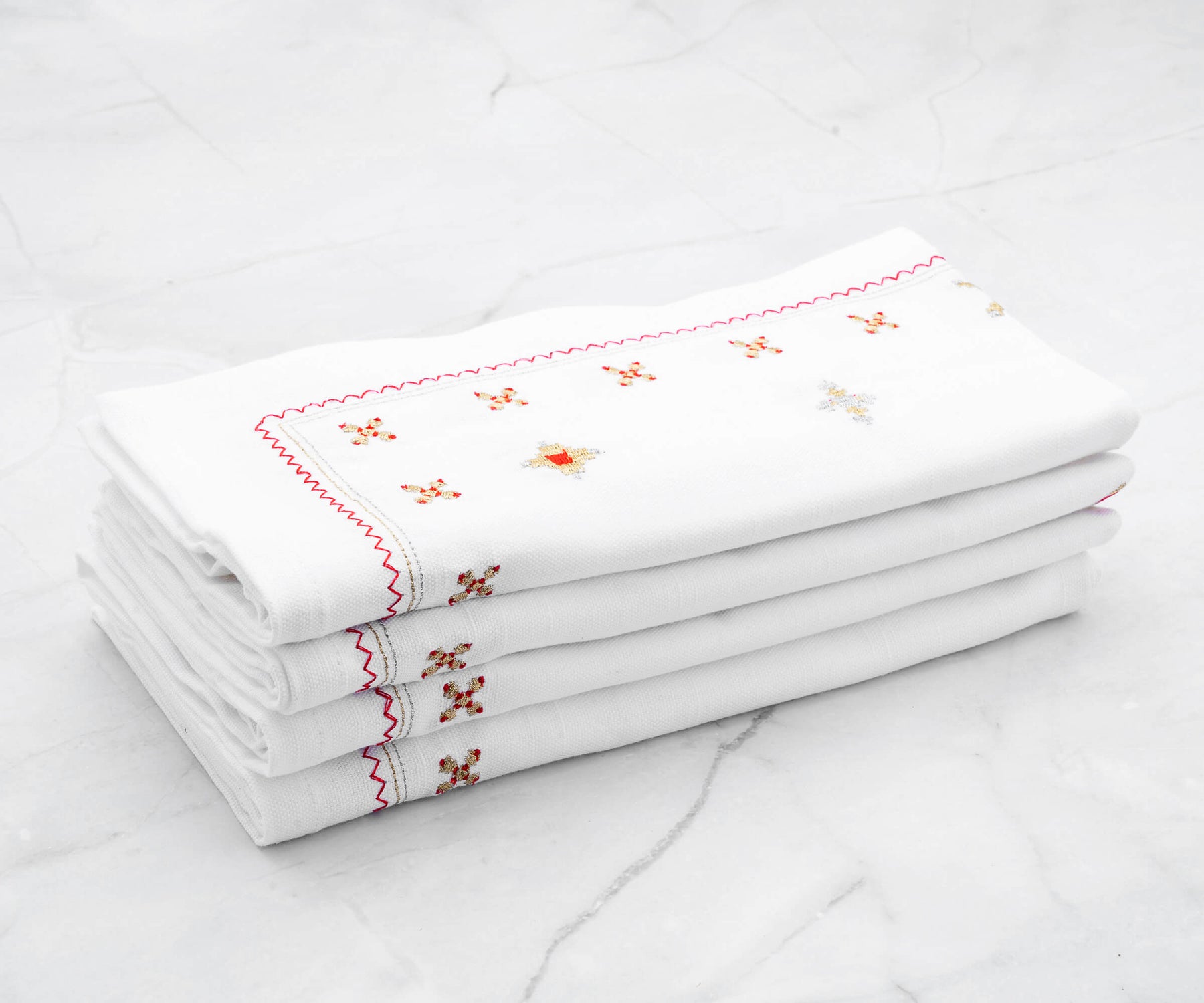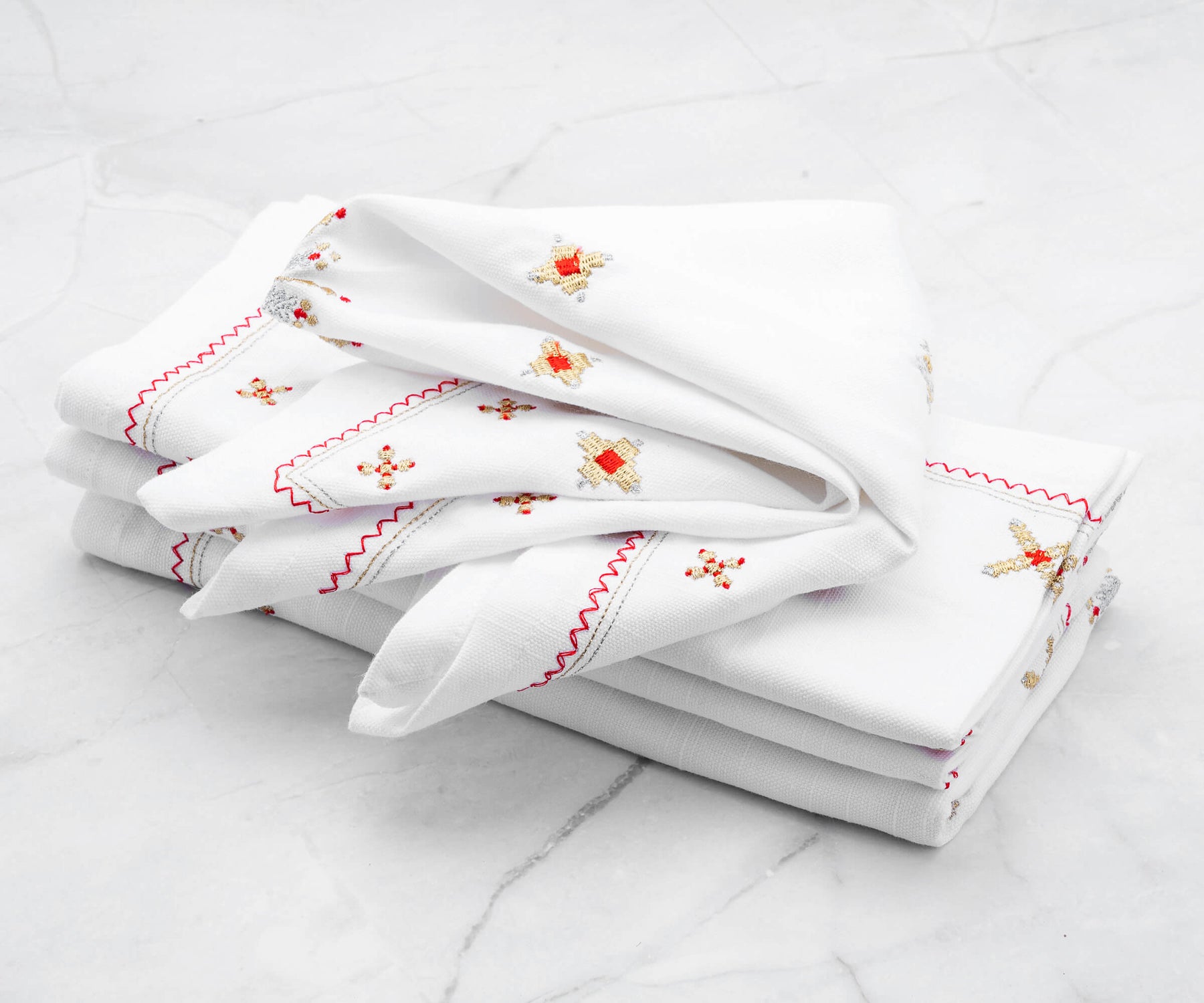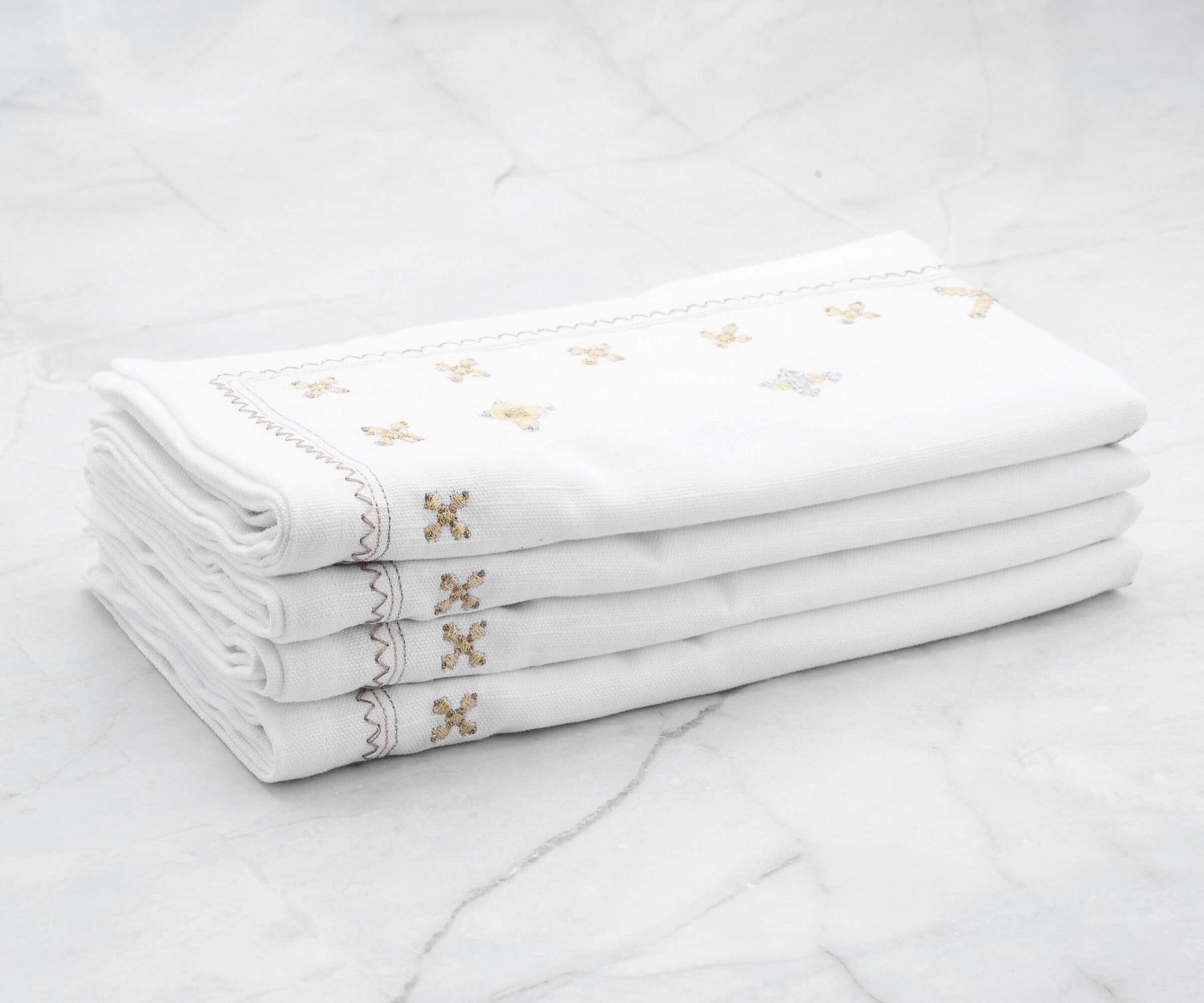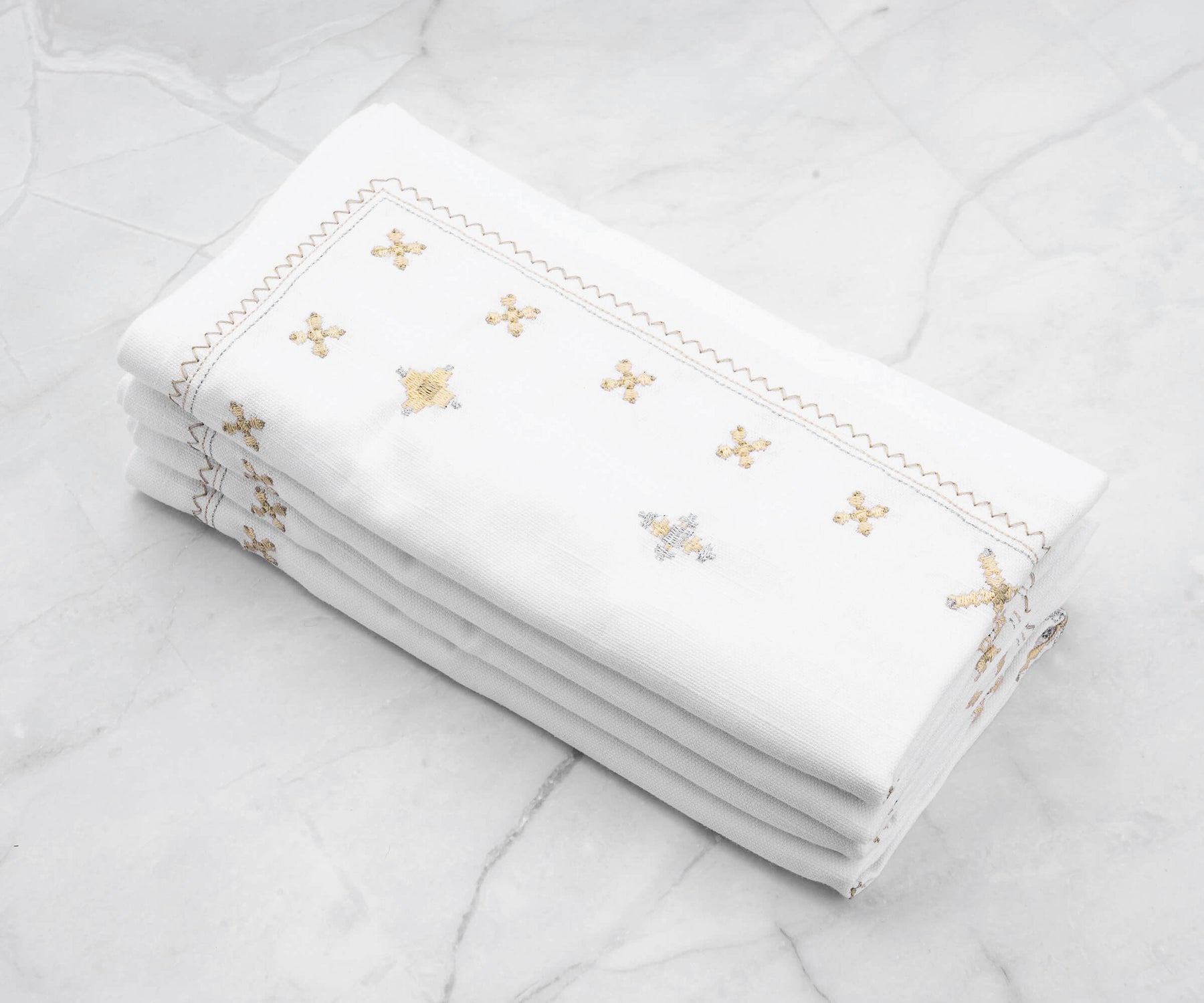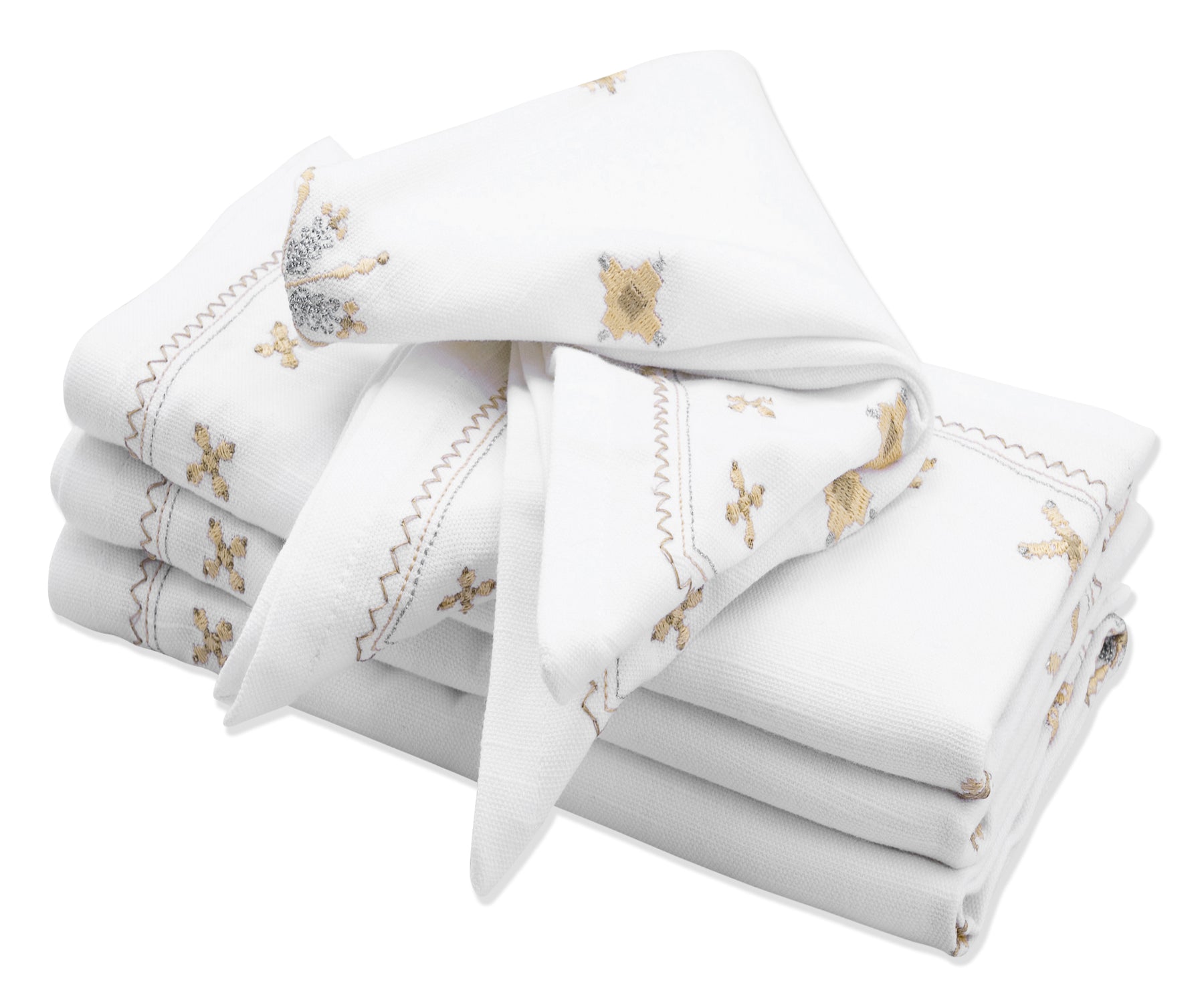 Wedding Cloth Napkins - Embroidered Napkins
Product Details
White Cloth Napkins for Weddings:
Fabric: Cotton

Size:  20 X 20 inches, Set of 4.

Dinner napkins cloth can be used as embroidered cloth napkins, table napkins, kitchen napkins, holiday napkins, restaurant napkins, wedding napkins, and party napkins.

Add a classic, festive touch to any occasion with these high-quality floral napkins, or feel extra elegant during your normal dinner routine.
Cloth napkins white are soft, absorbent cotton white linen napkins that are machine washable.

Pair the cloth napkins with an embroidered table runner. Check table linen collection designed in buffalo plaid, French stripes, and country stripes.
Dimensions & Easy Care
Dimensions
Care and Maintenance
Machine wash at normal temperature

Tumble dry on a gentle cycle

Warm iron as needed

Imported.
Shipping & Return
Shipping

Standard USPS free shipping.
Order processing time: 1 to 2 days. Orders will be delivered within 6-8 days.
Return & Refund

Merchandise must not be worn, washed, or altered.
Returns are accepted within 60 days of delivery.
For any questions contact customerservice@allcottonandlinen.com.
Refunds will be processed within 1-2 business days.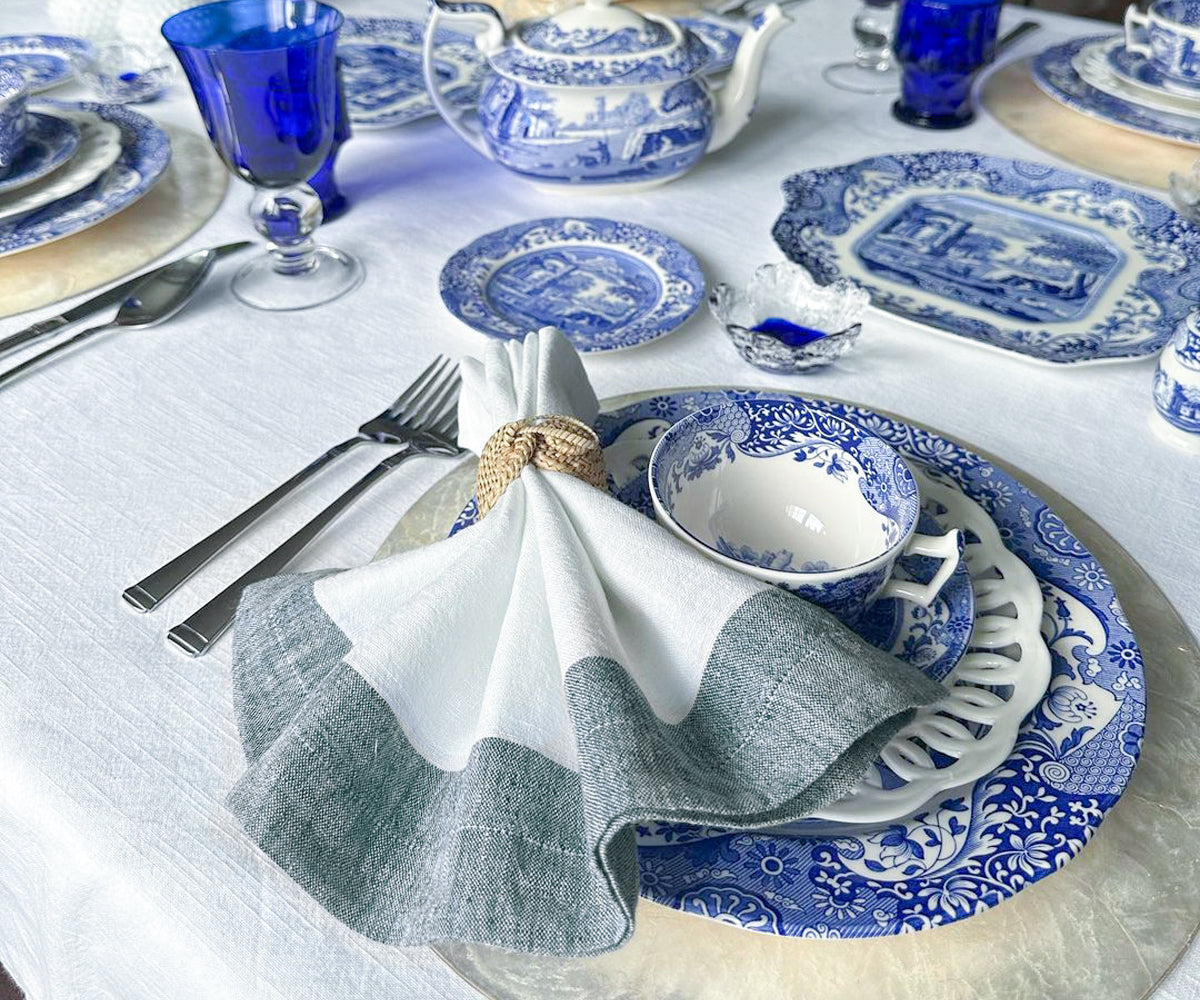 Linen Napkins
Linen napkins are a luxurious addition to any table setting, offering a touch of elegance and sophistication. Made from natural linen fibers, they are highly absorbent and durable, making them perfect for everyday use or special occasions. The soft and smooth texture of linen napkins adds a pleasant tactile experience, while their versatile design allows for various folding styles to suit different table settings and decor themes.
Uses of Linen Napkins
They are perfect for wiping hands and mouths while dining. Linen napkins add a touch of elegance to any table setting, whether for everyday meals or special occasions. They can be used as decorative accents, adding style and sophistication to your dining area. Linen napkins are eco-friendly alternatives to disposable paper napkins, reducing waste and promoting sustainability. They are also easy to clean and maintain, making them a practical choice for any home.