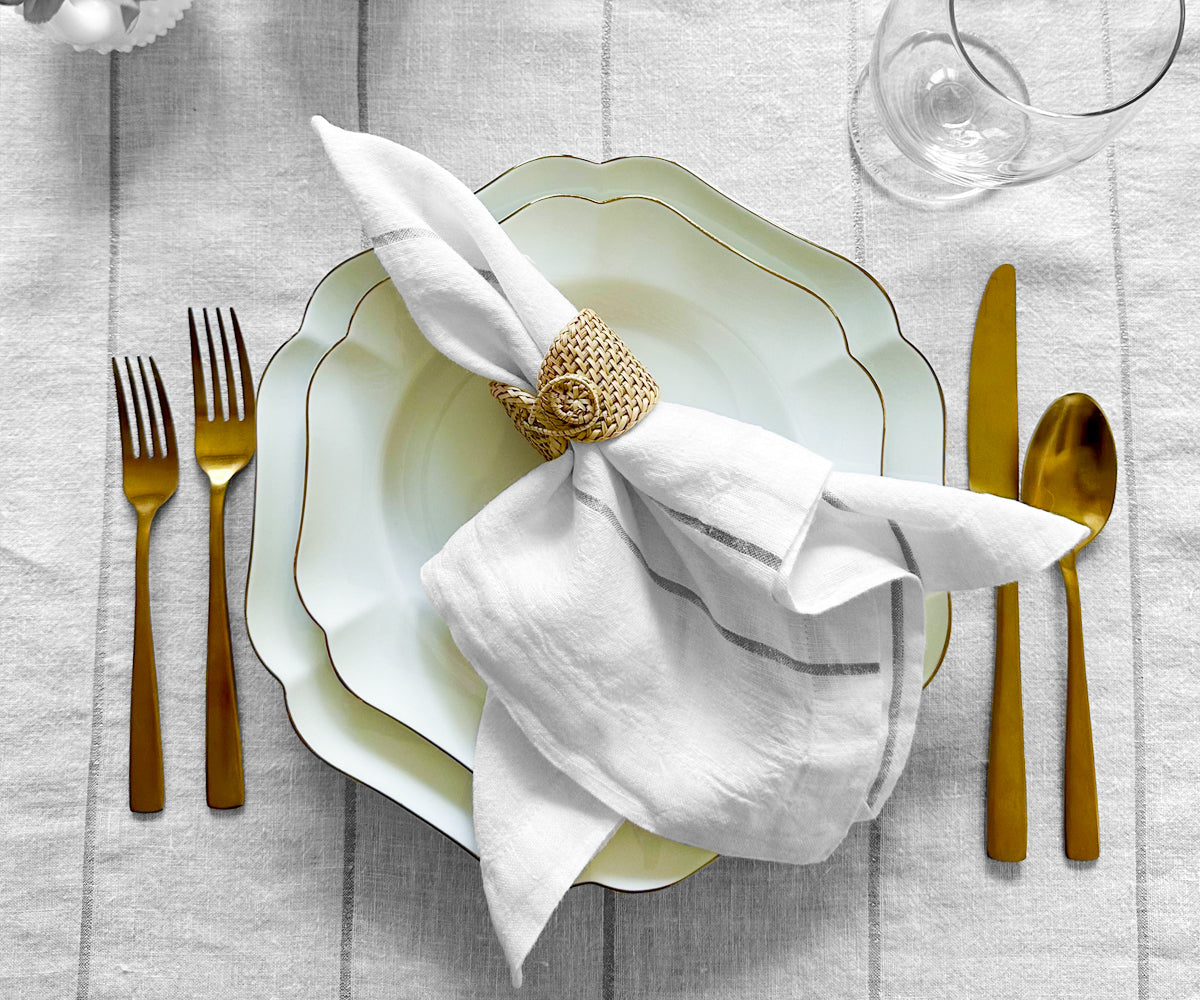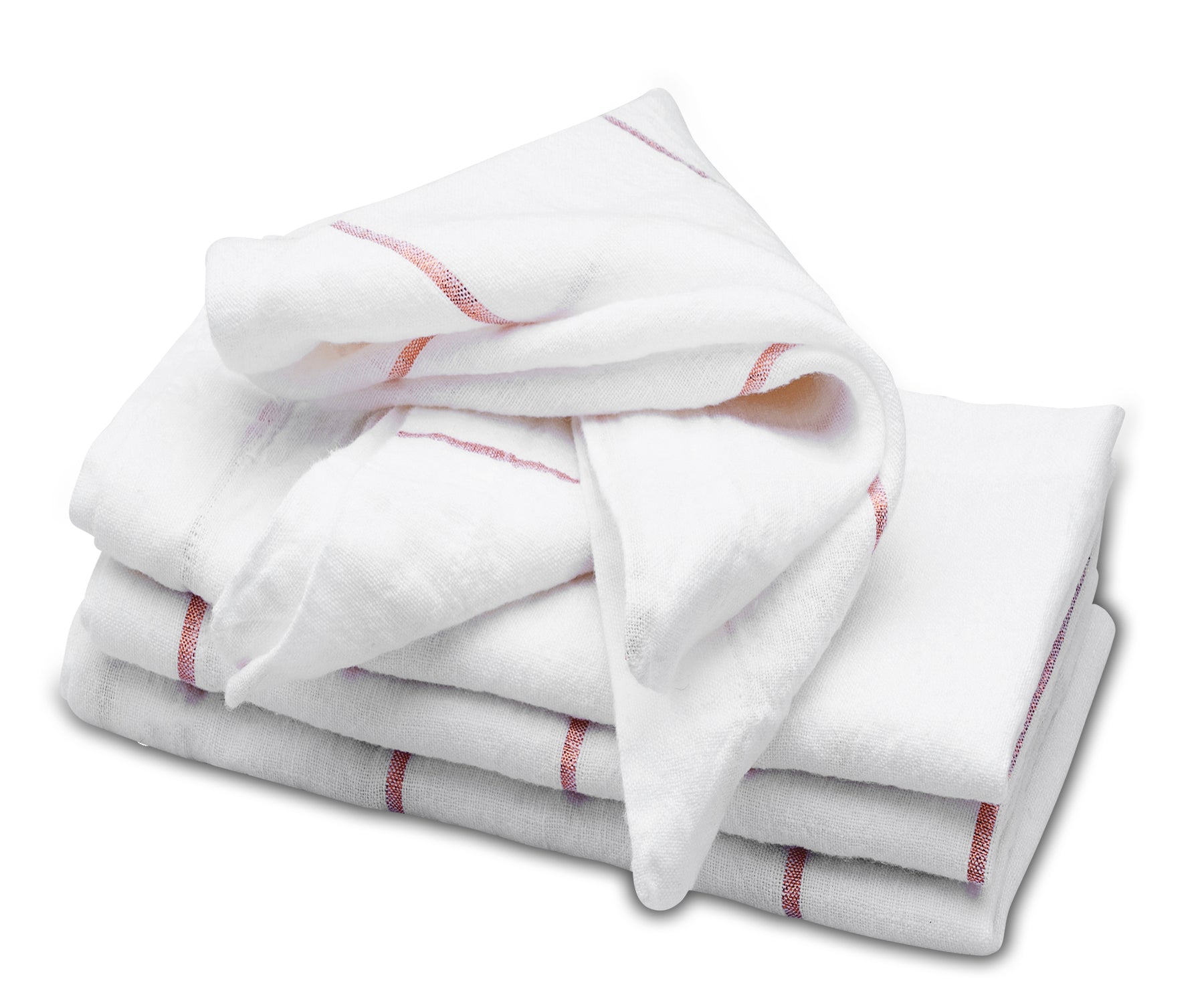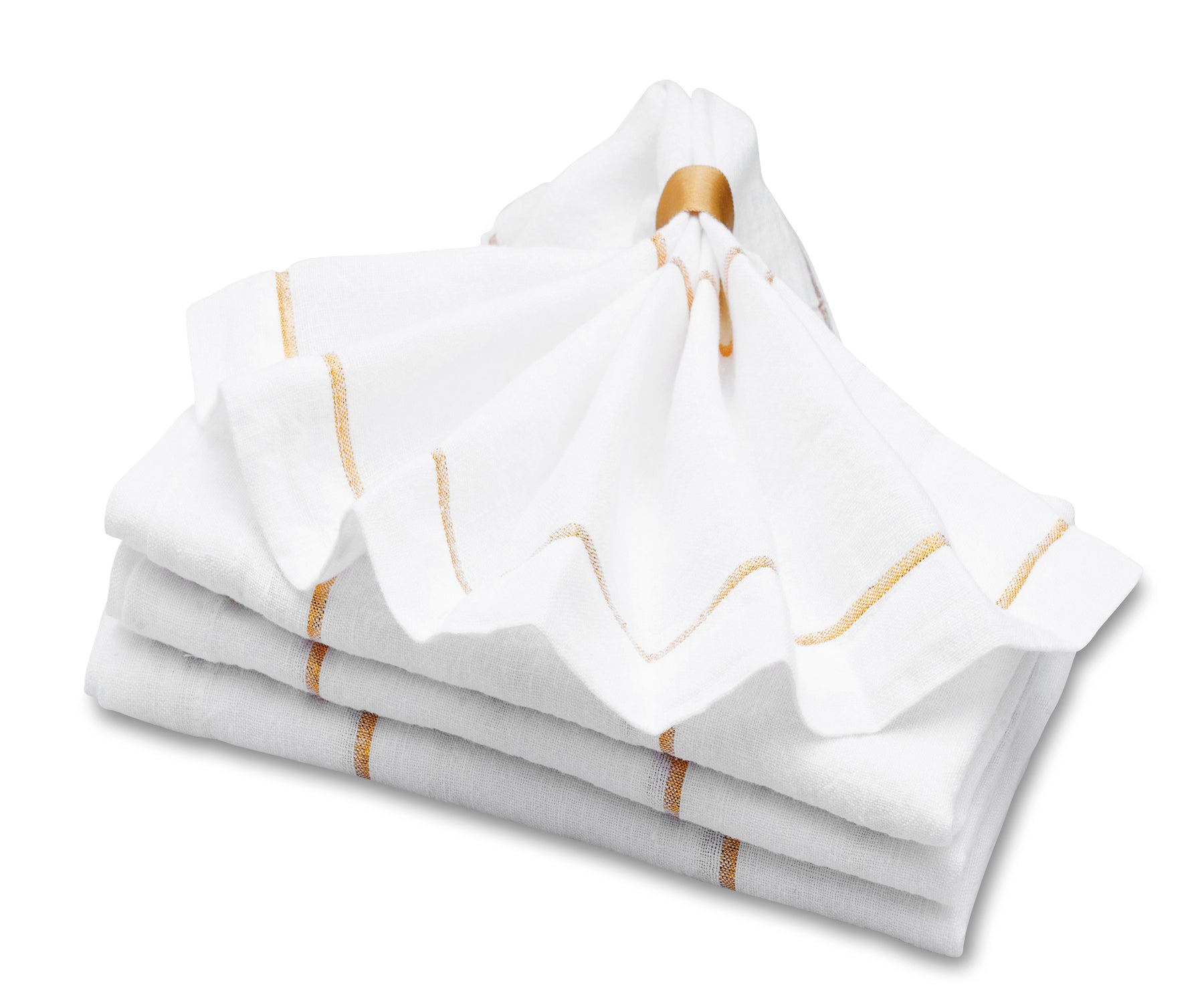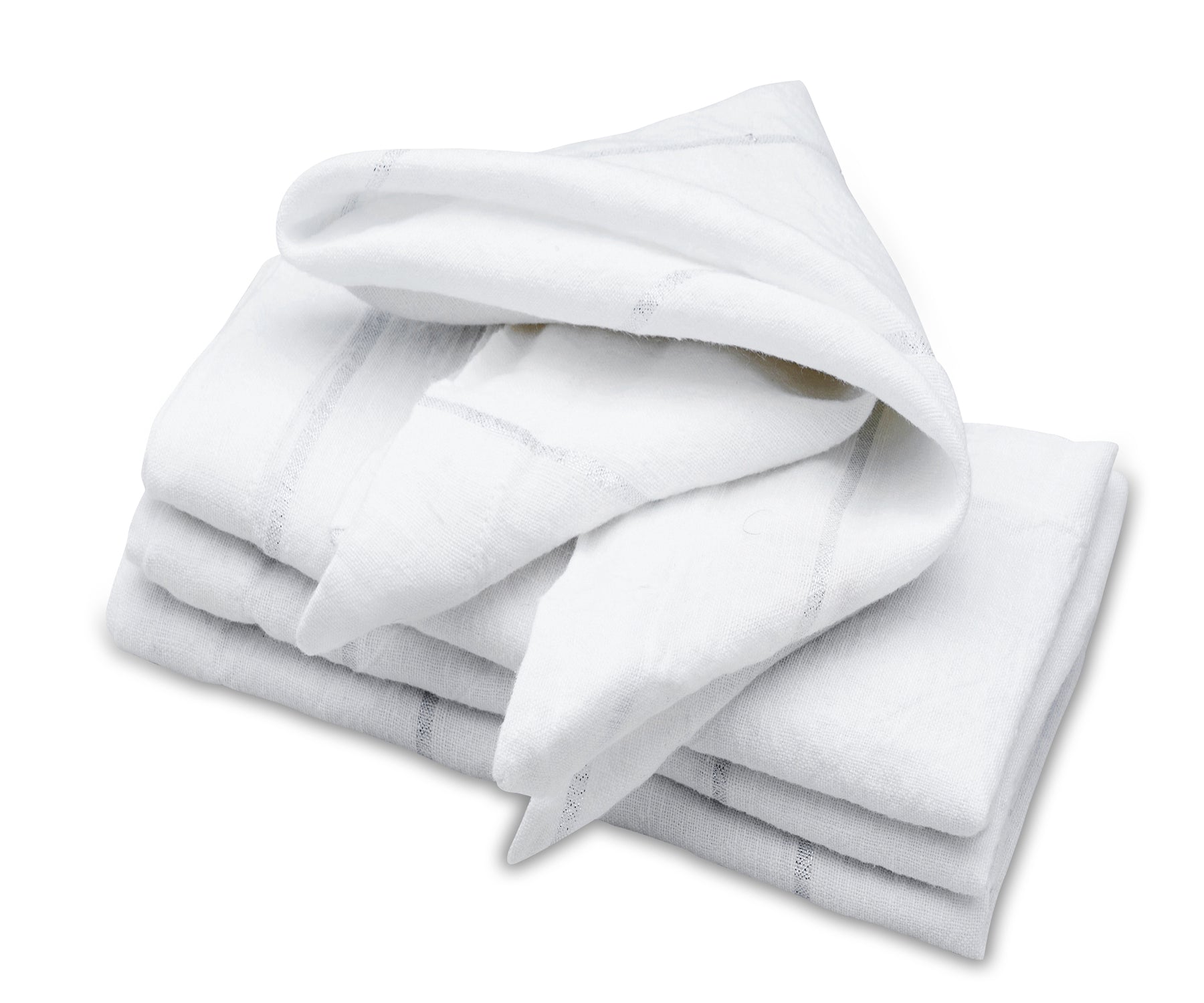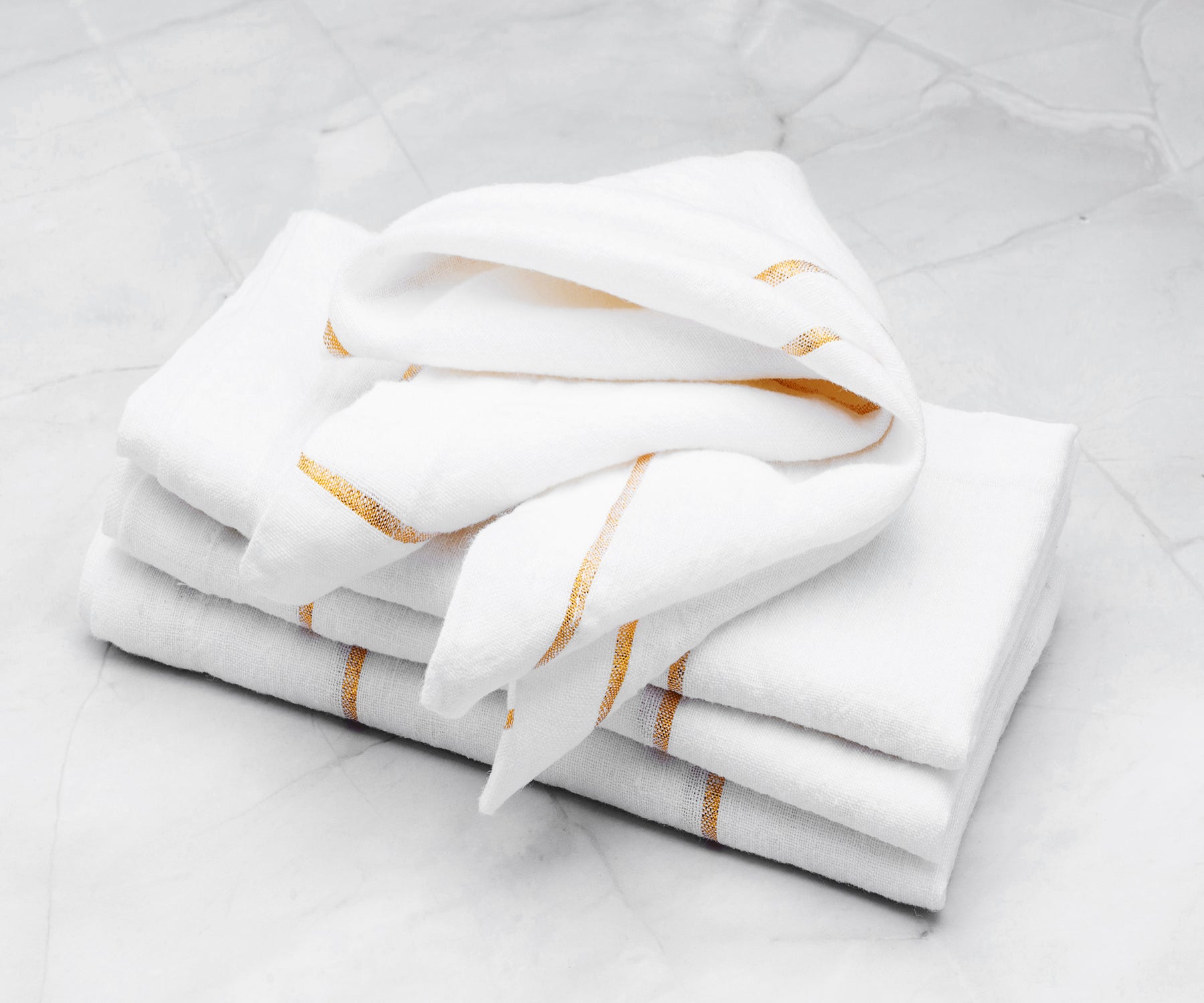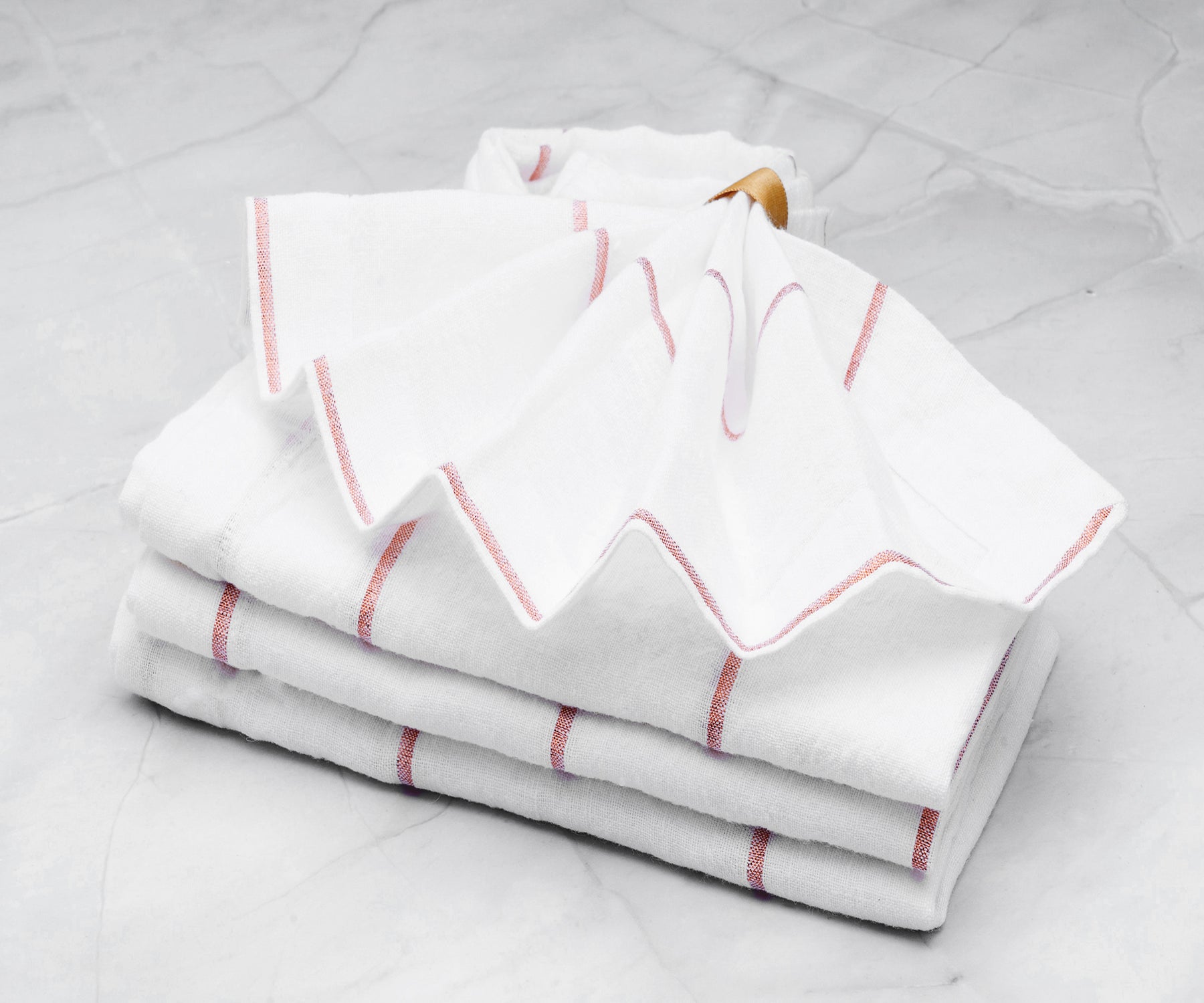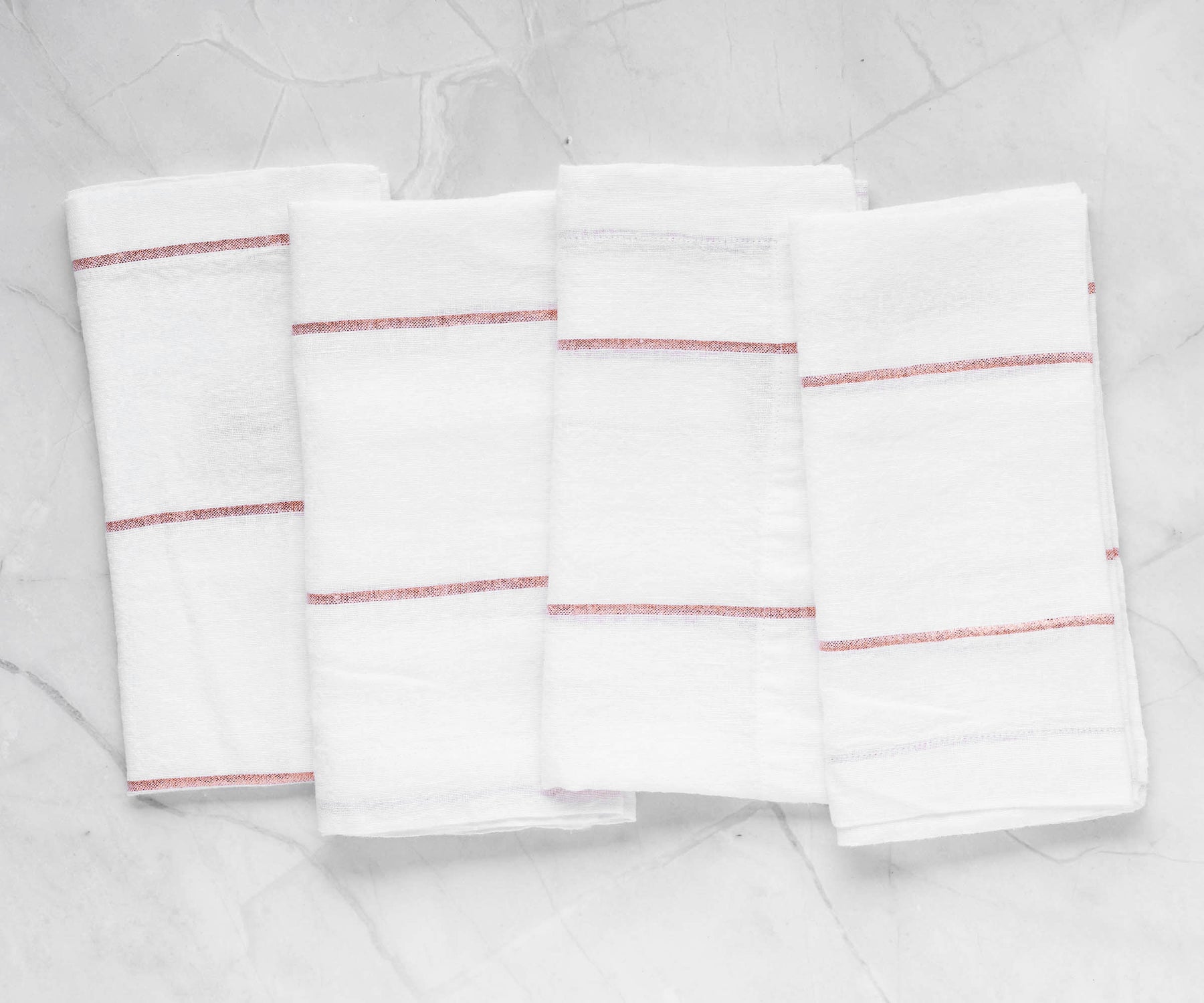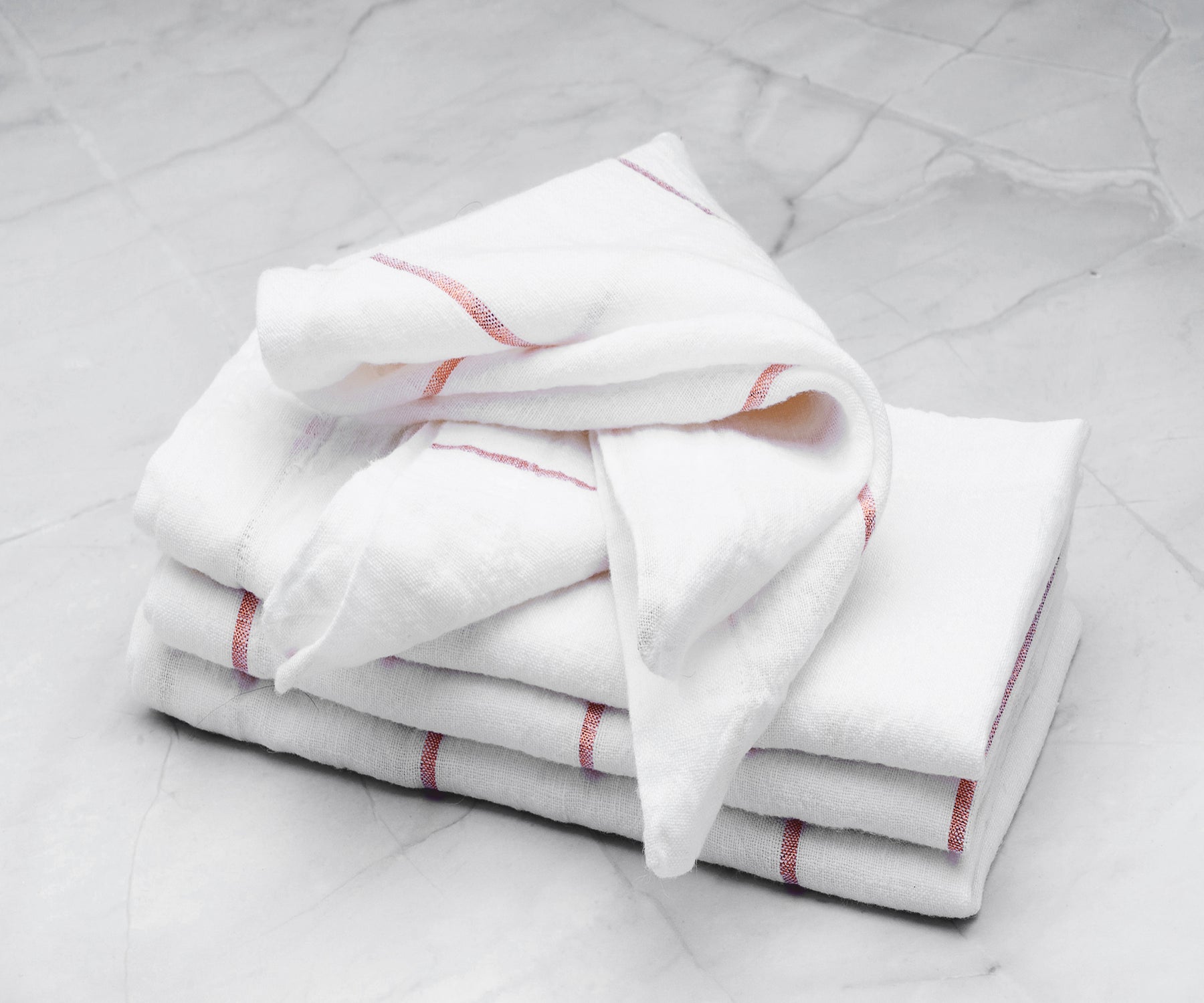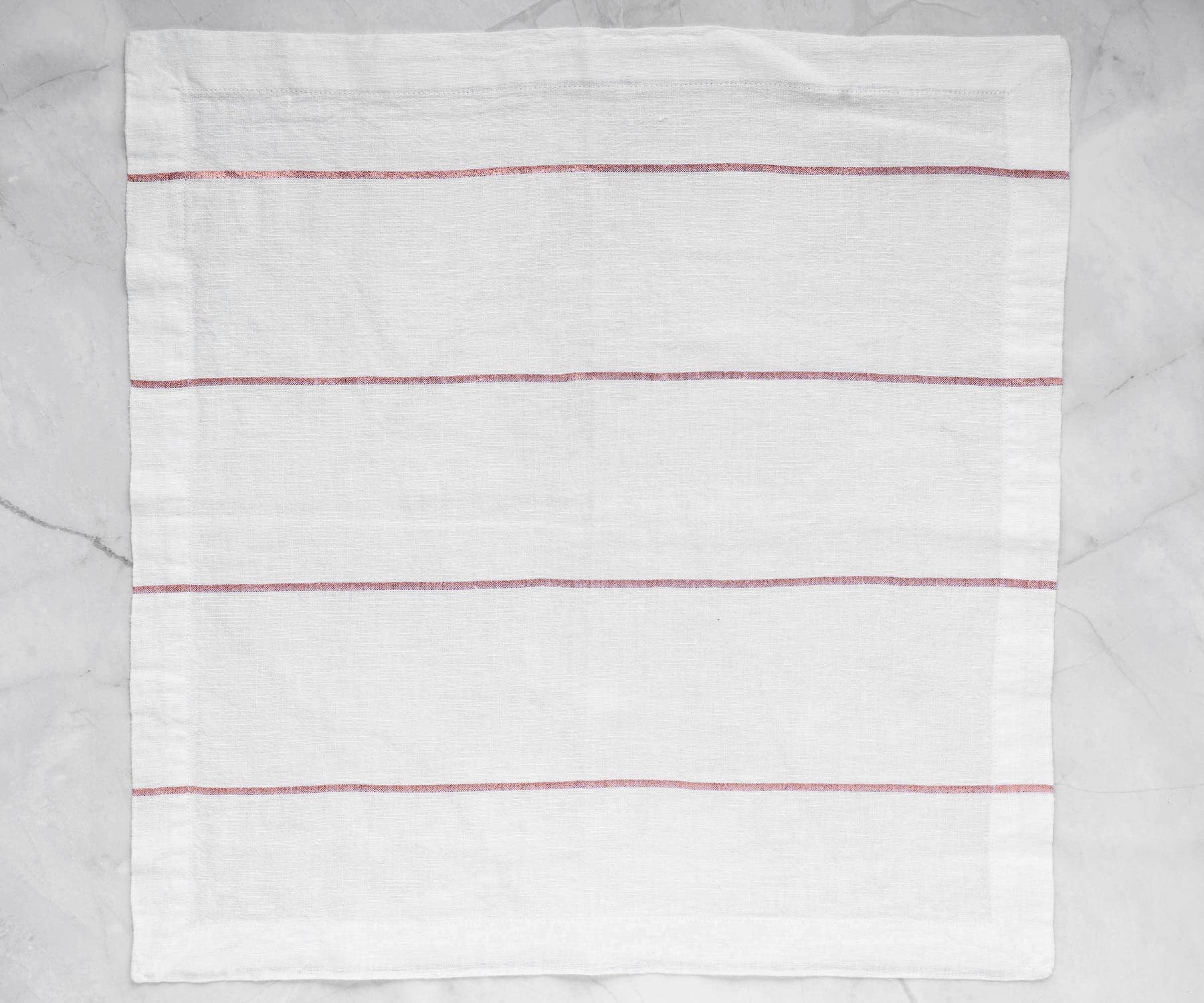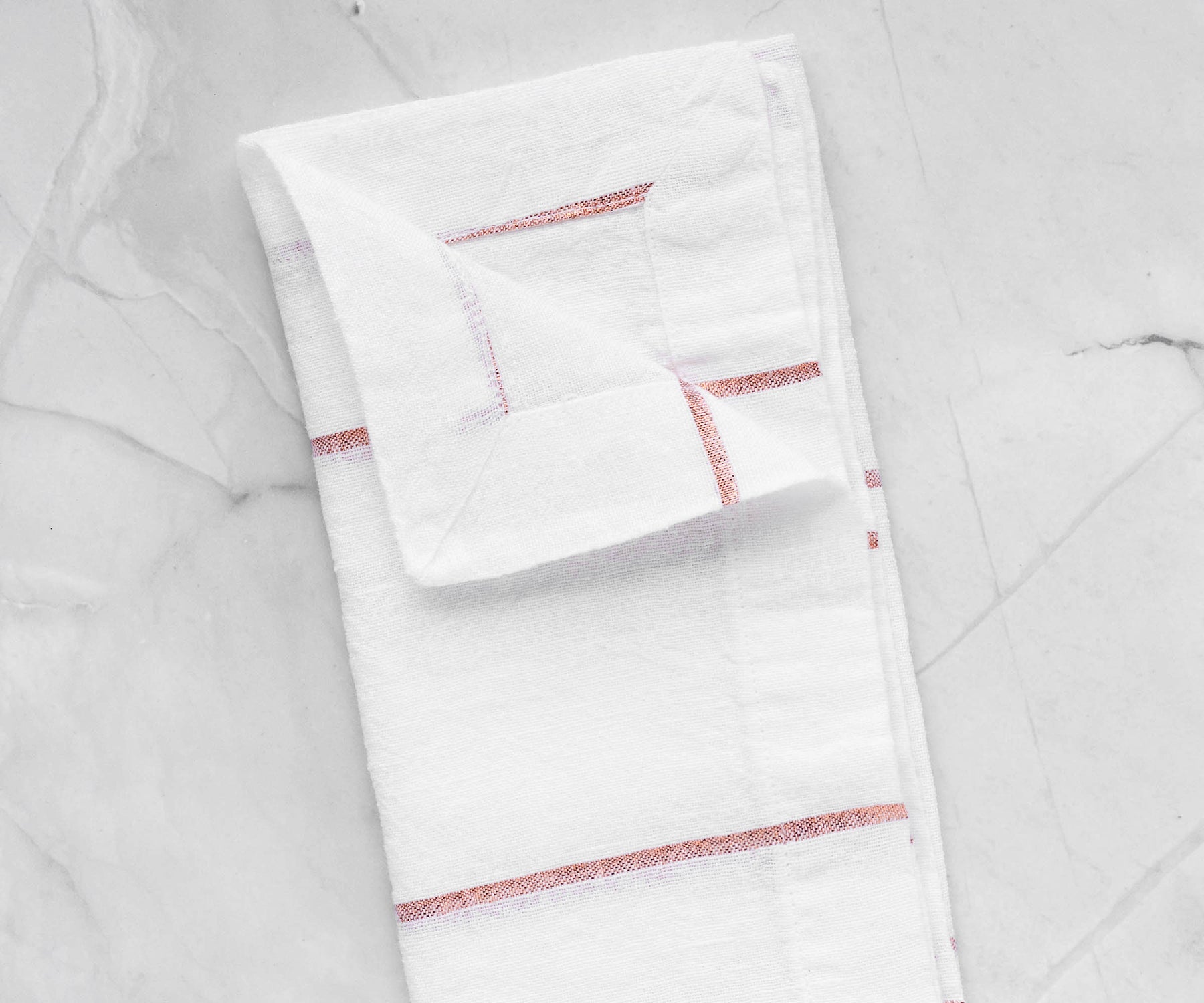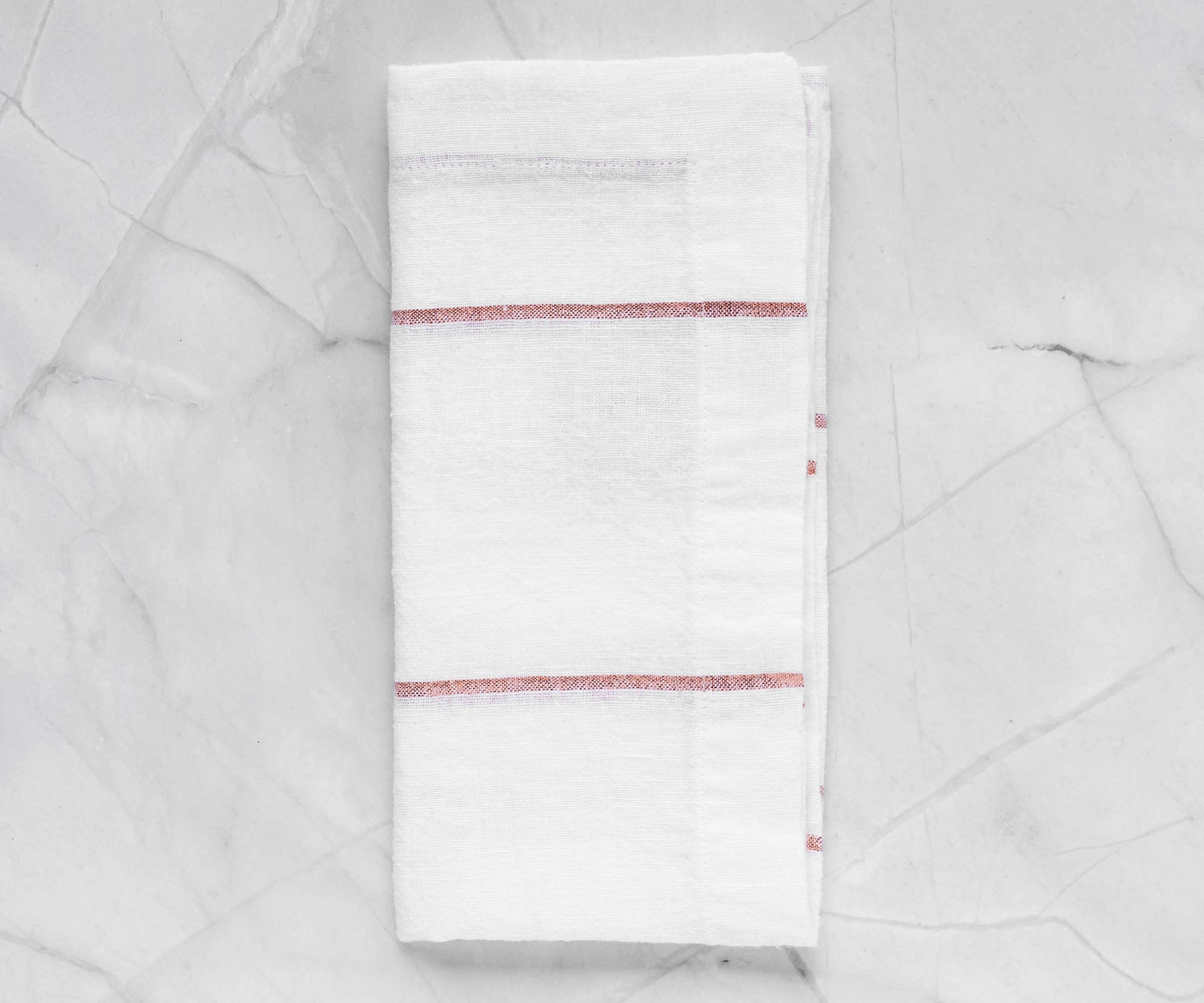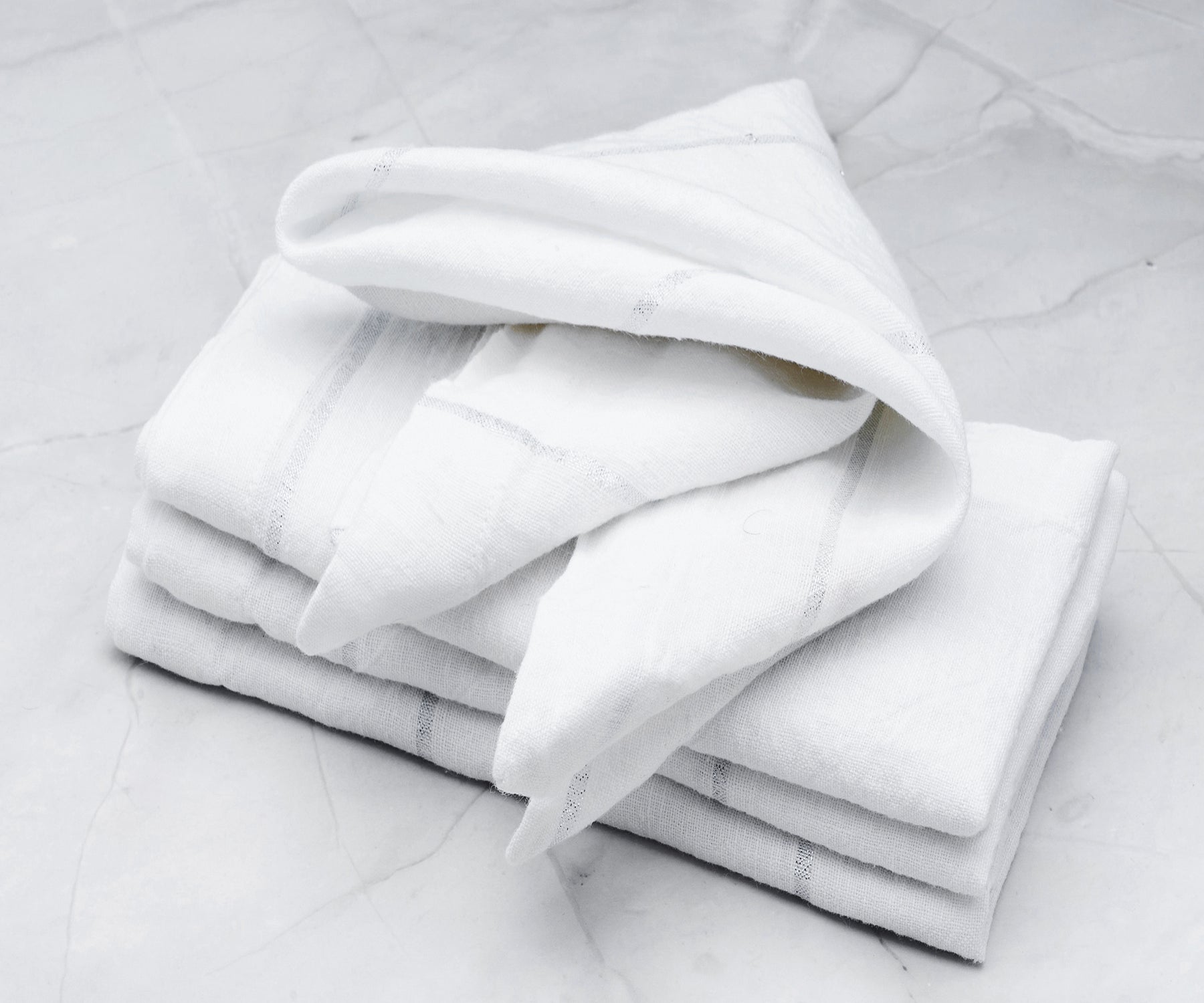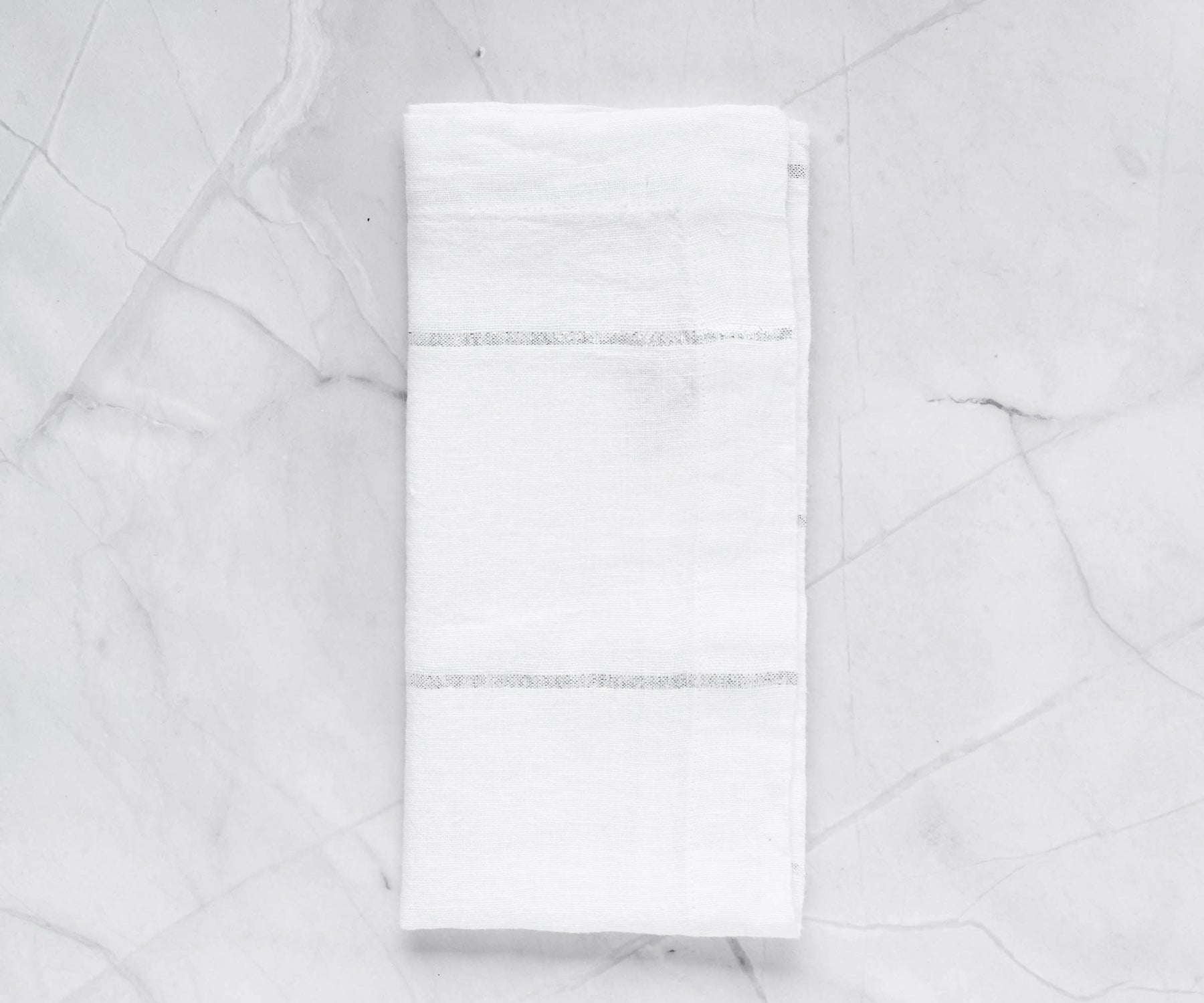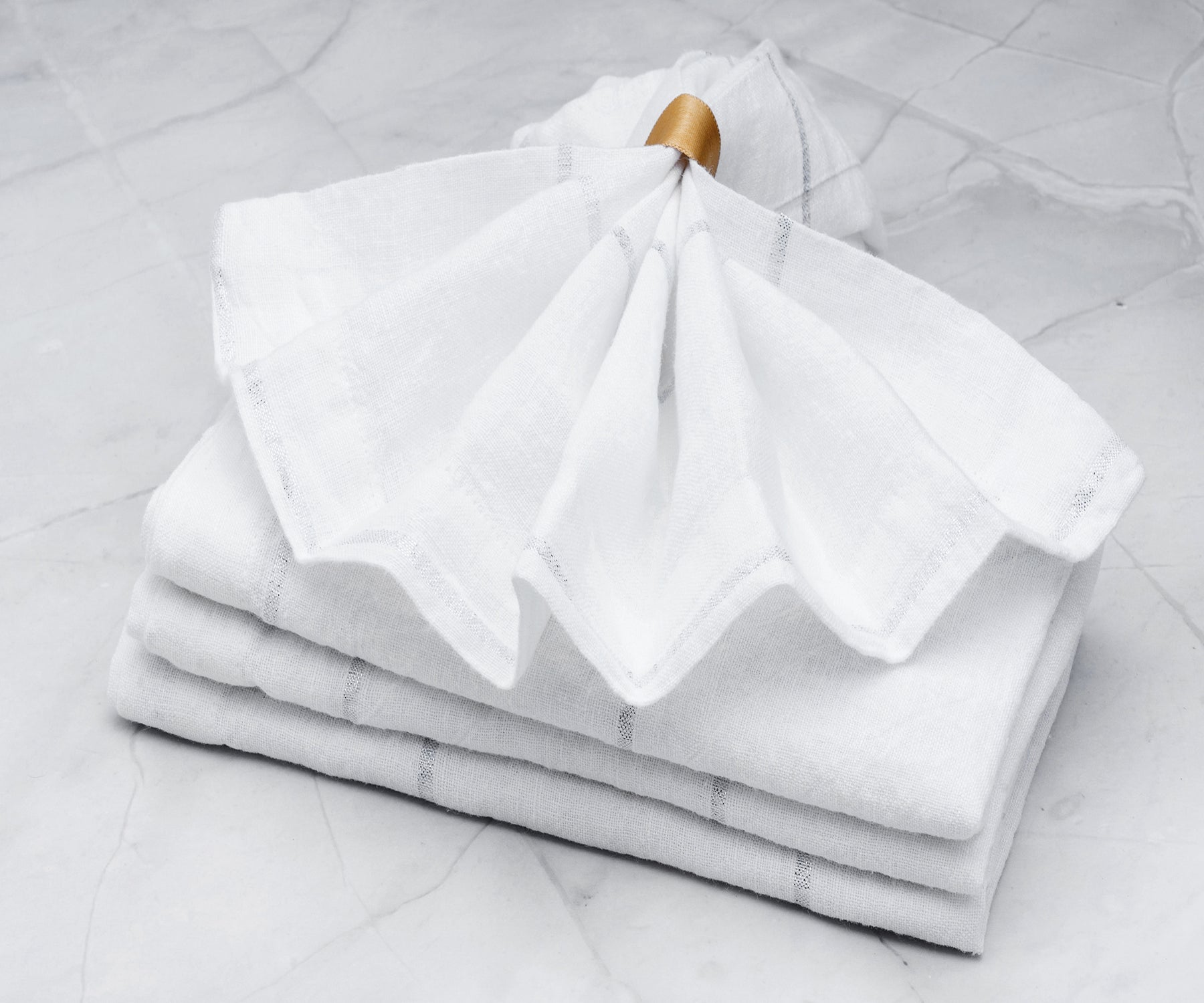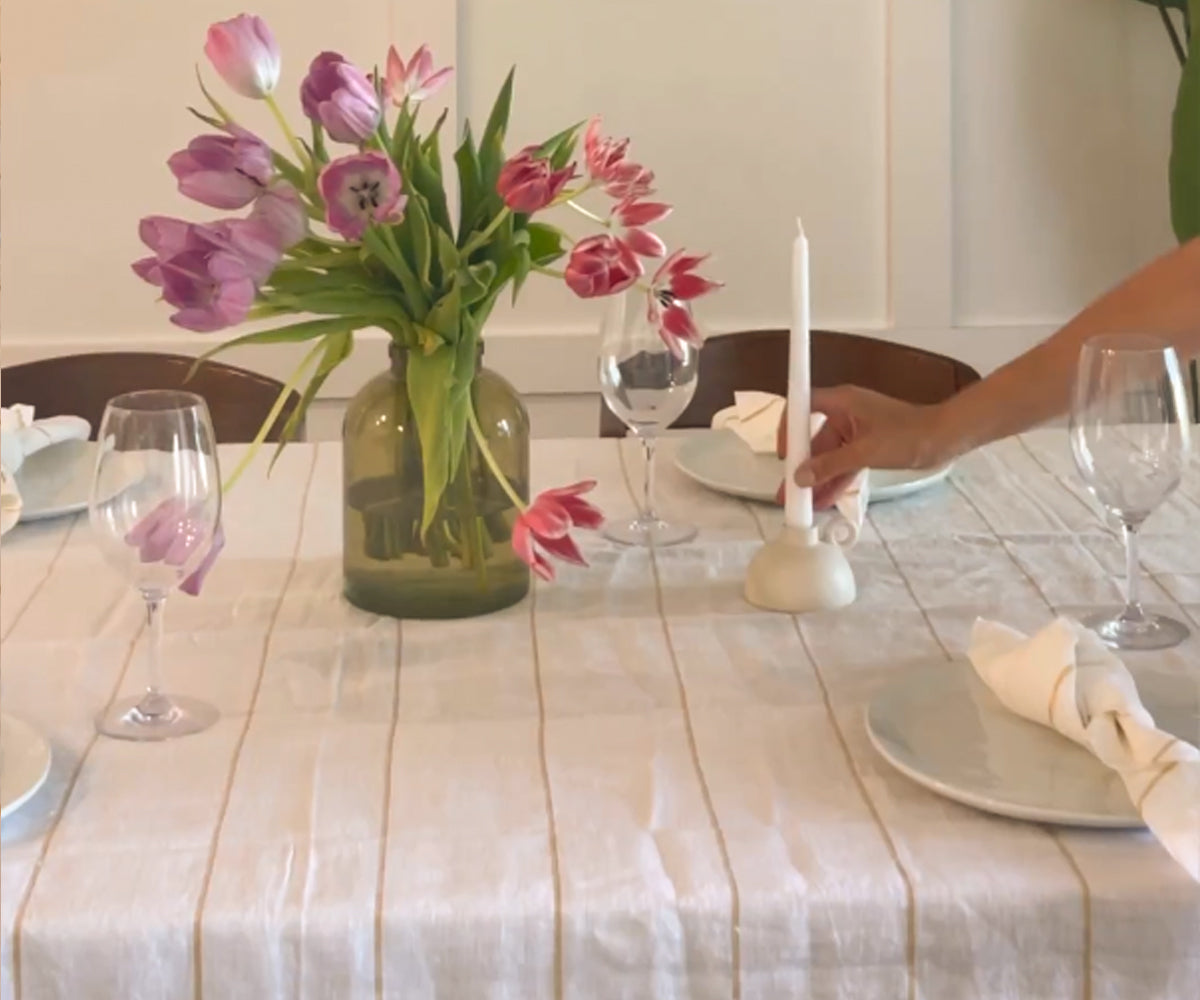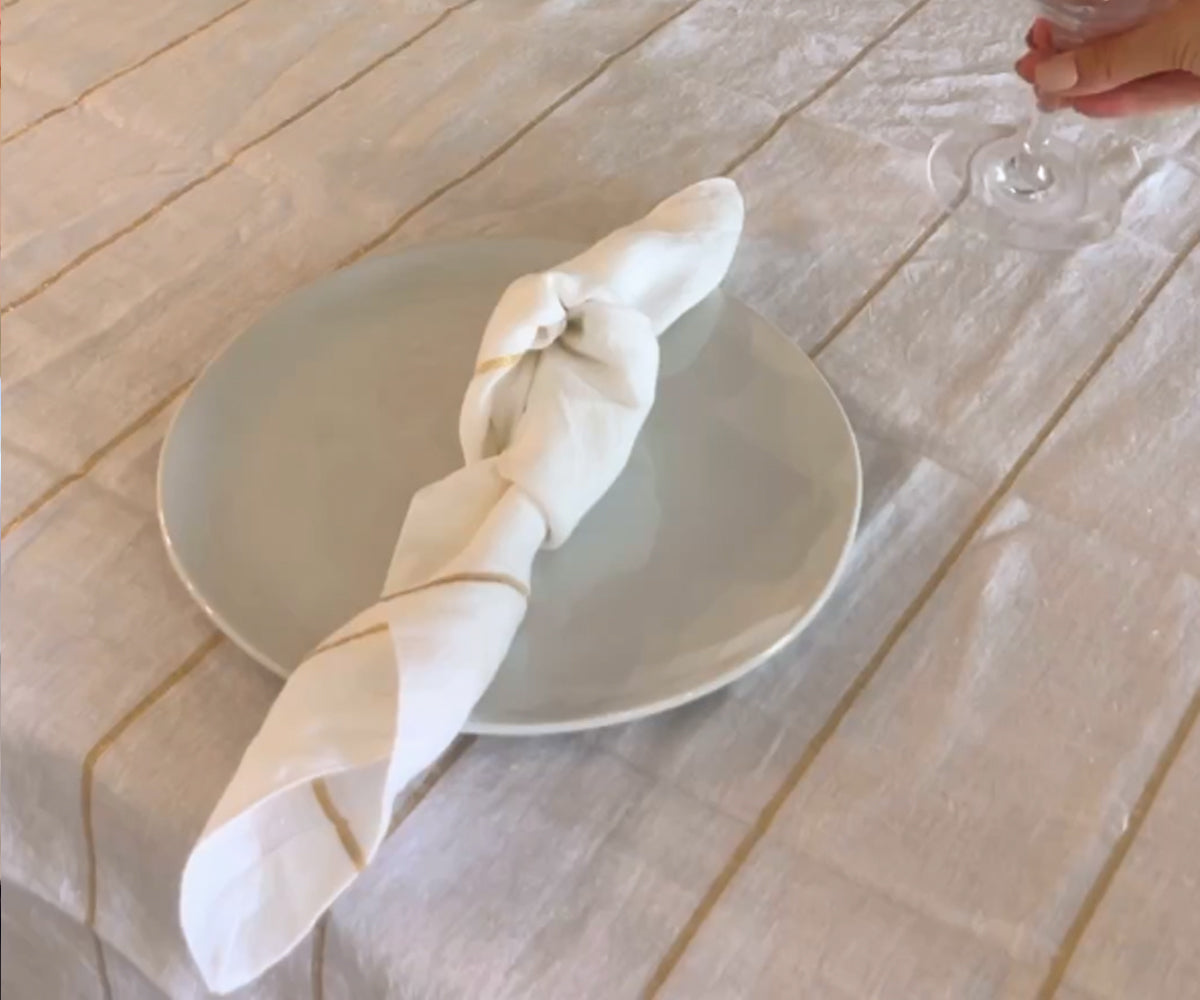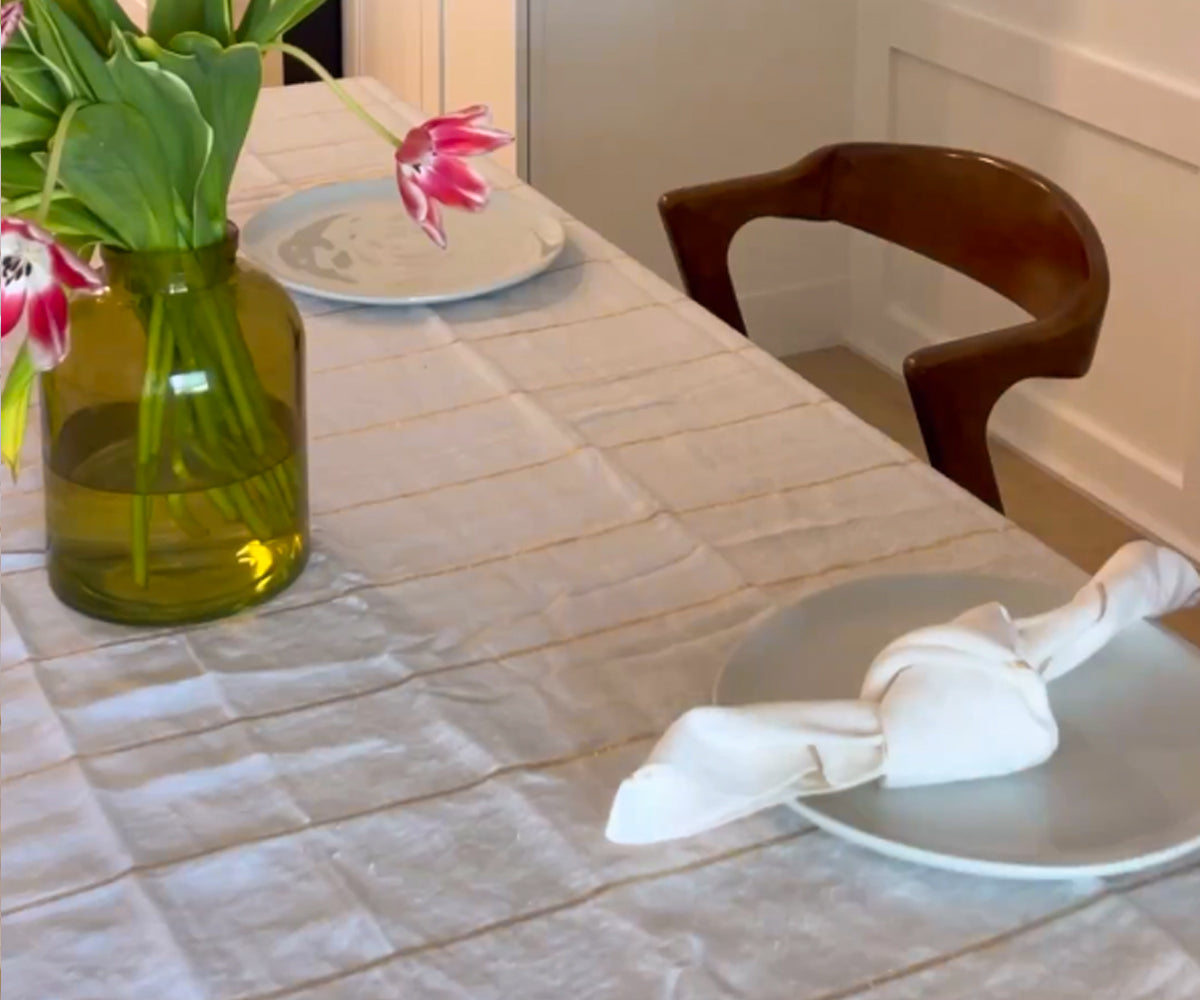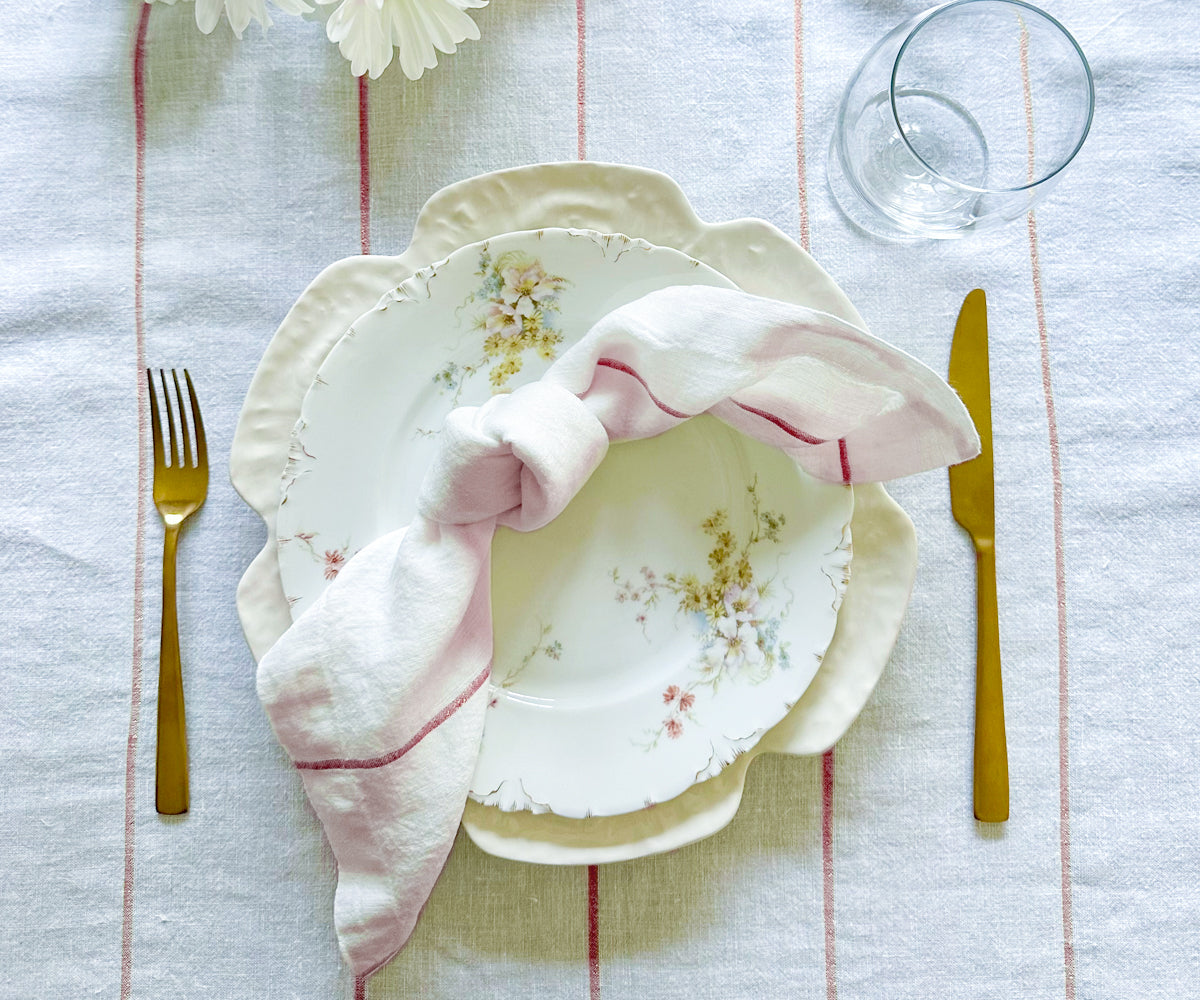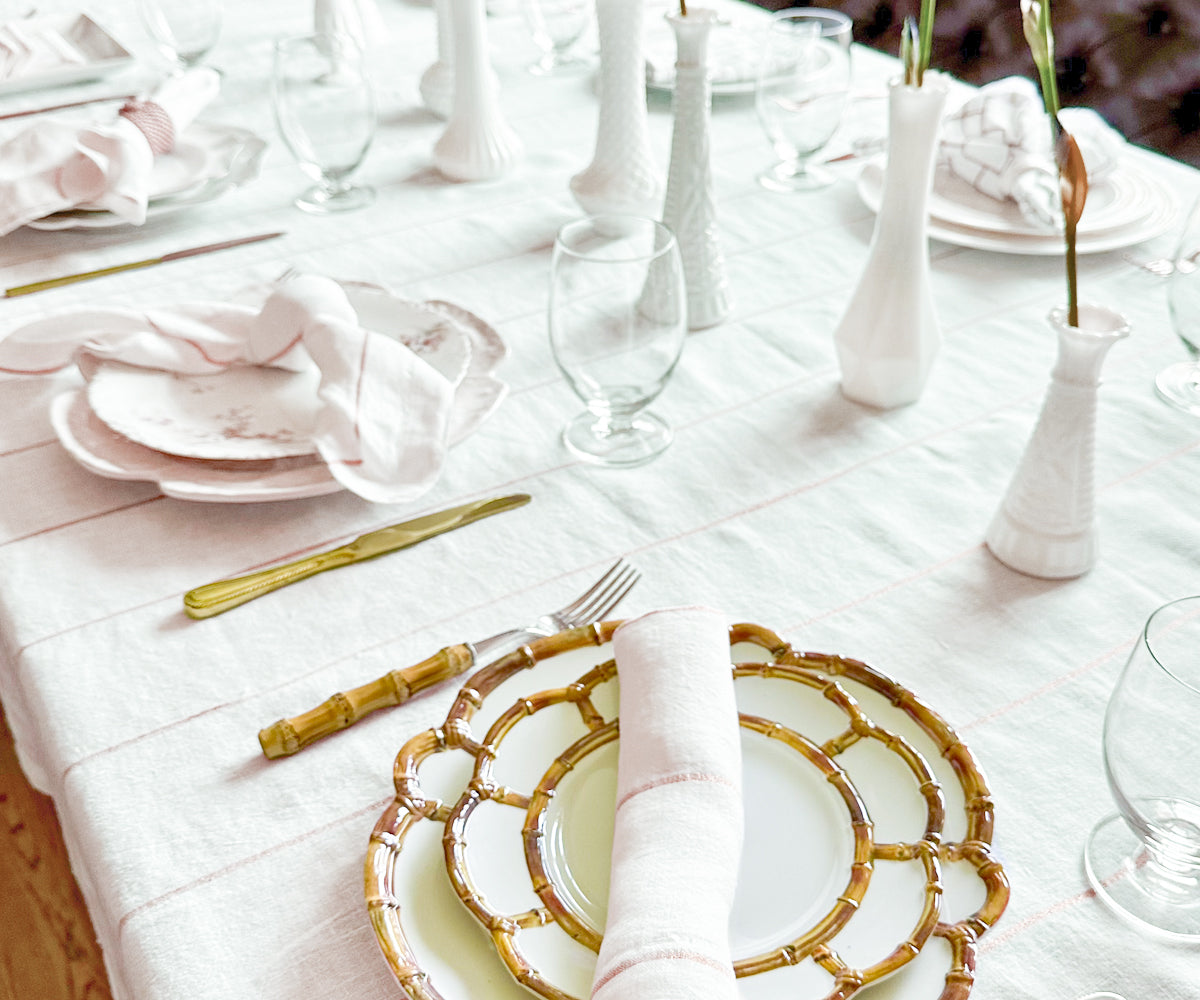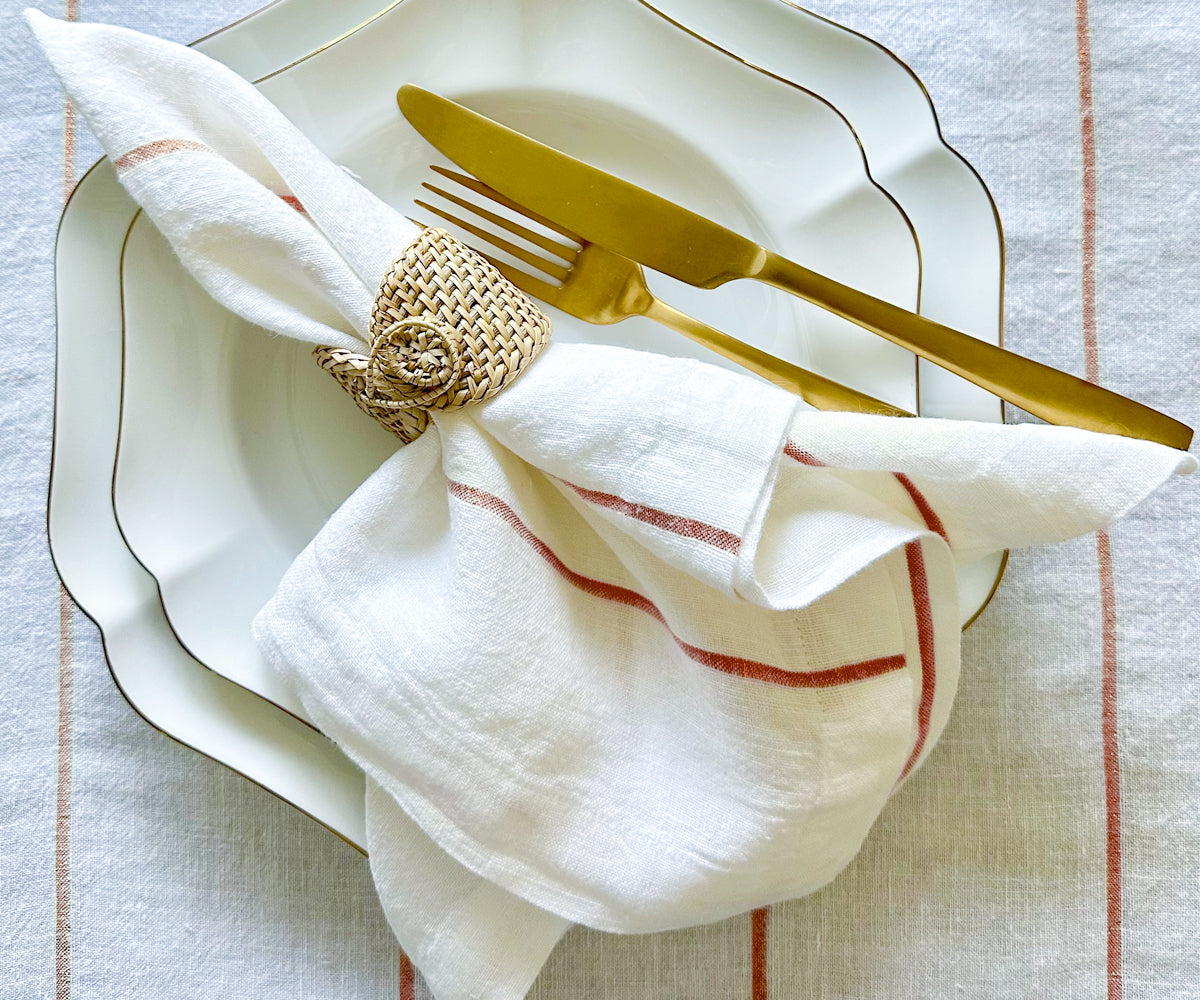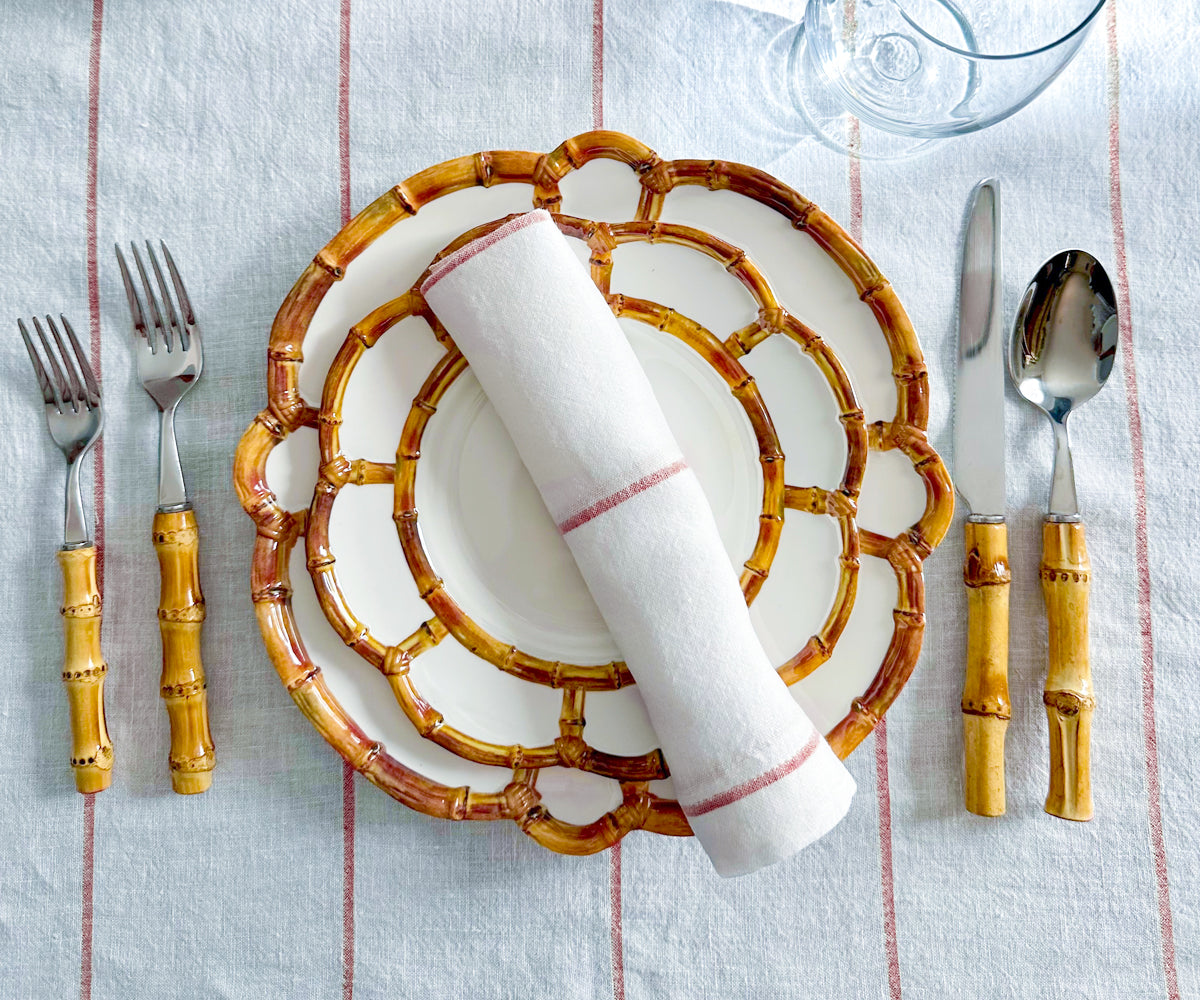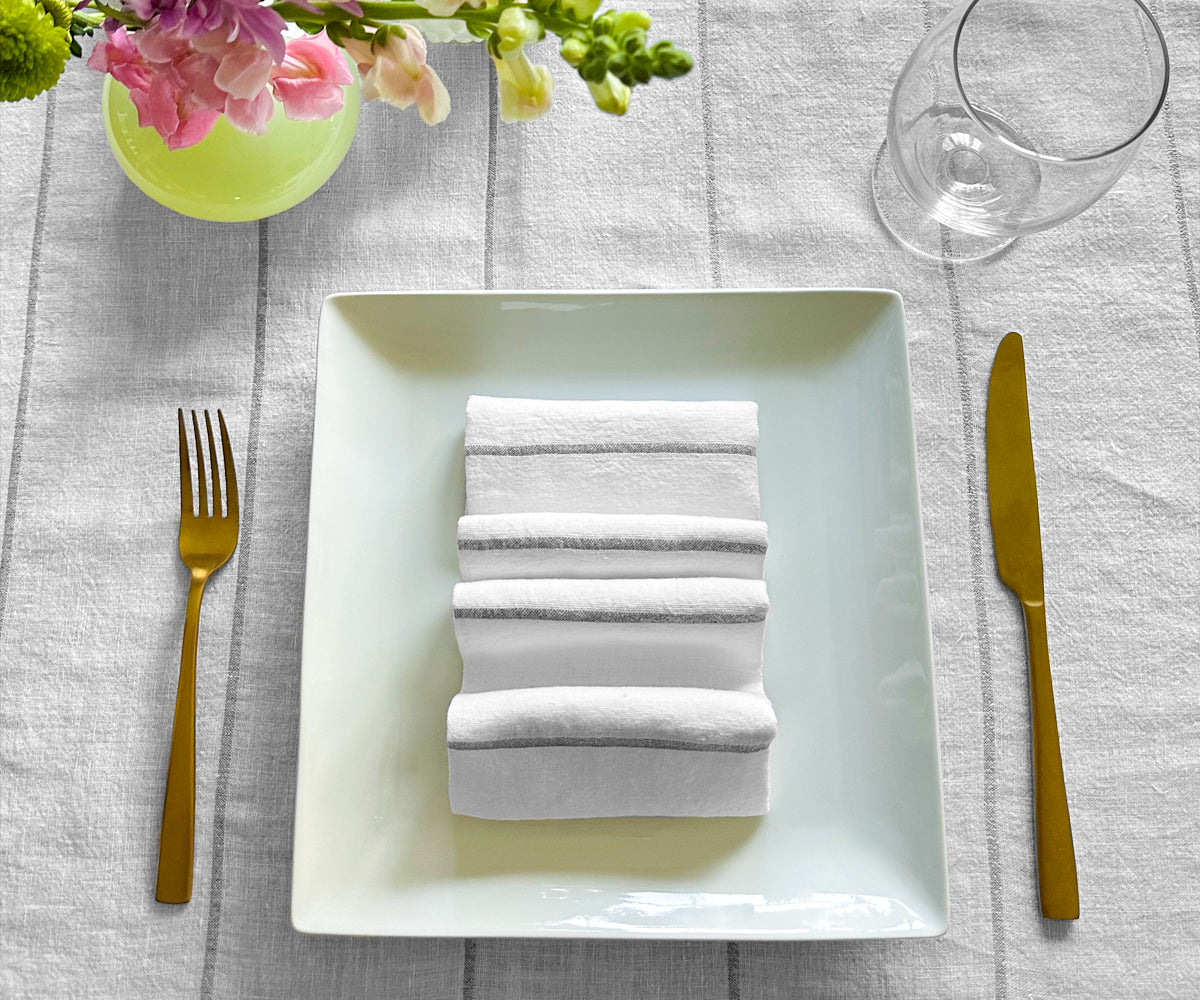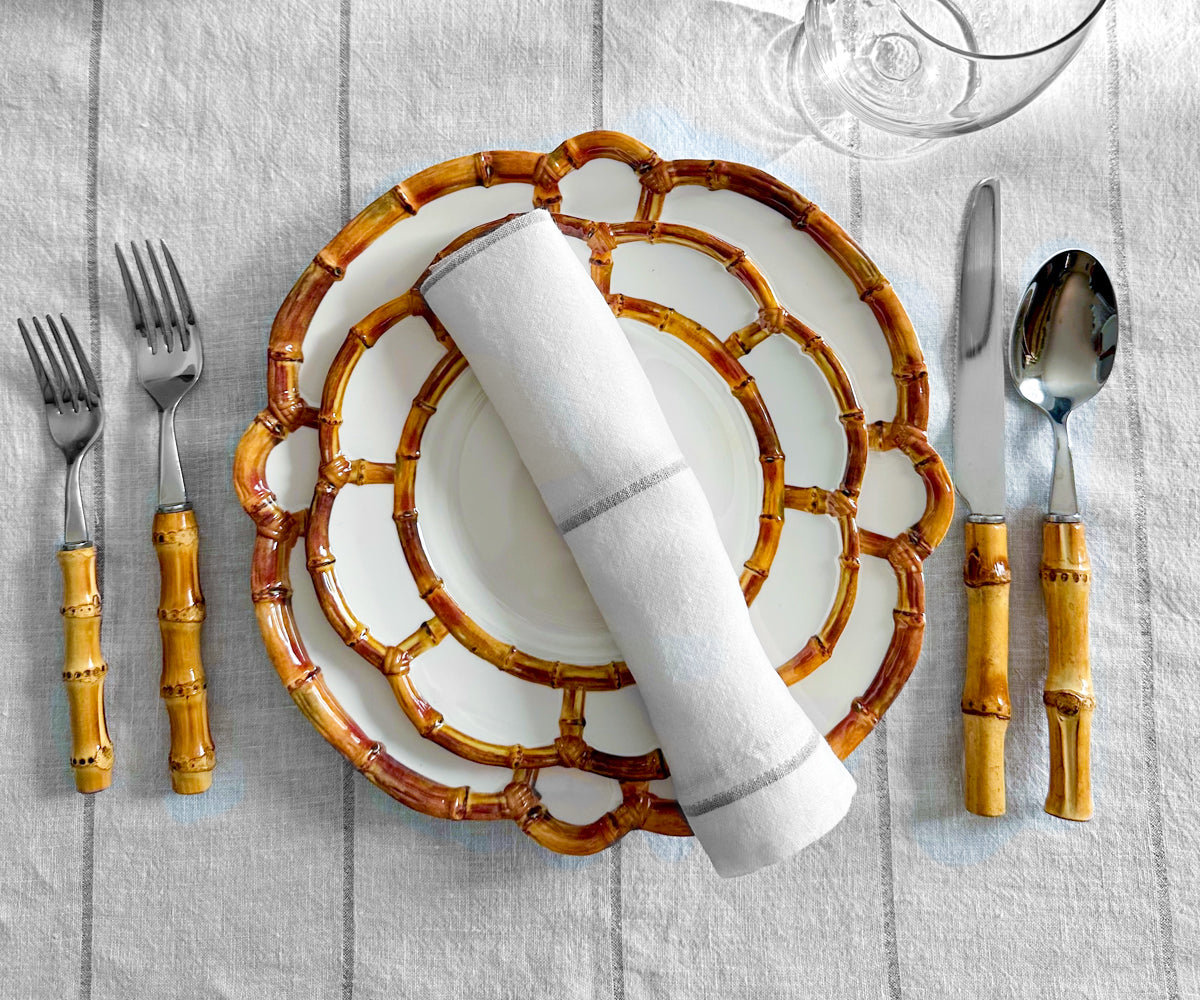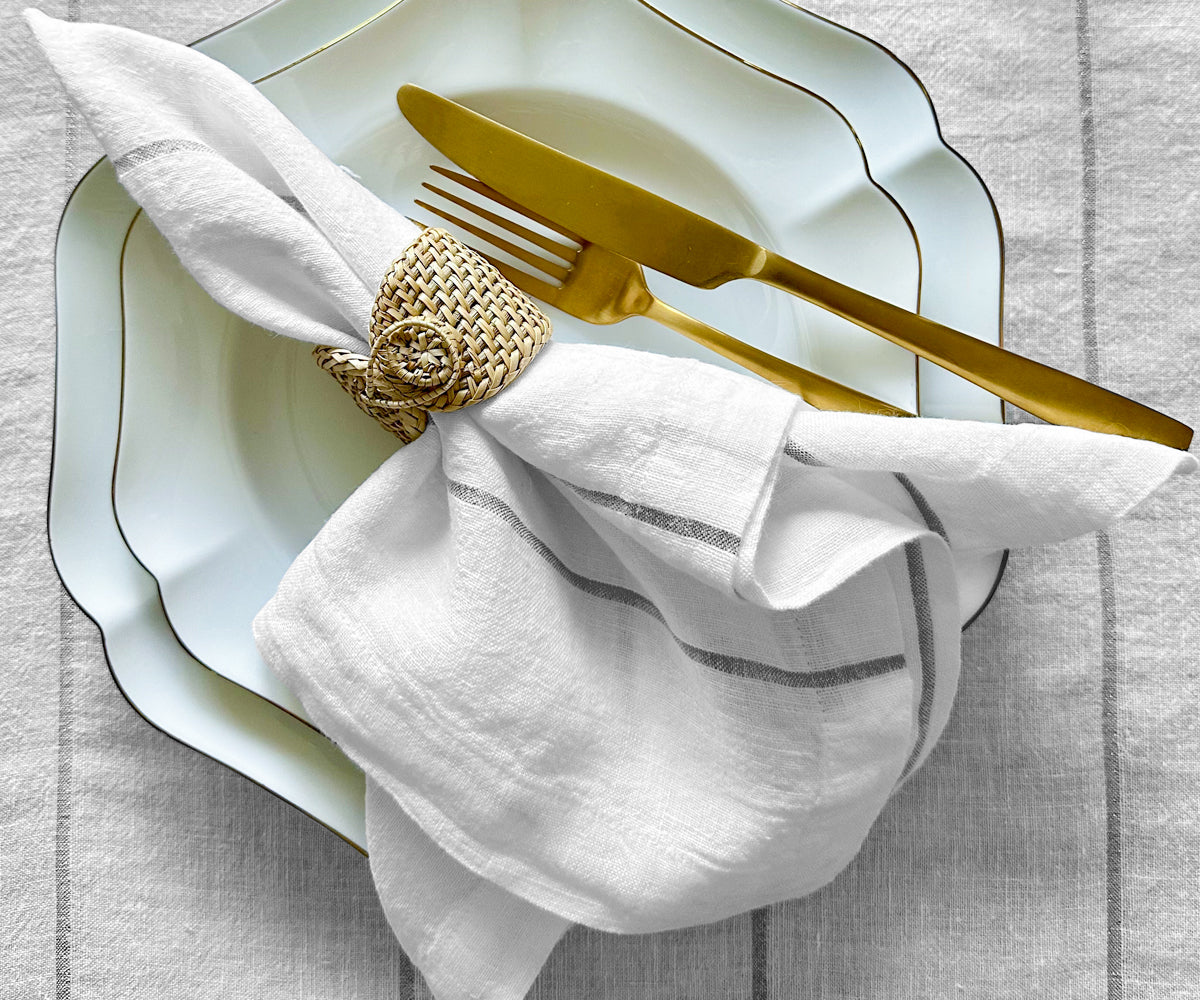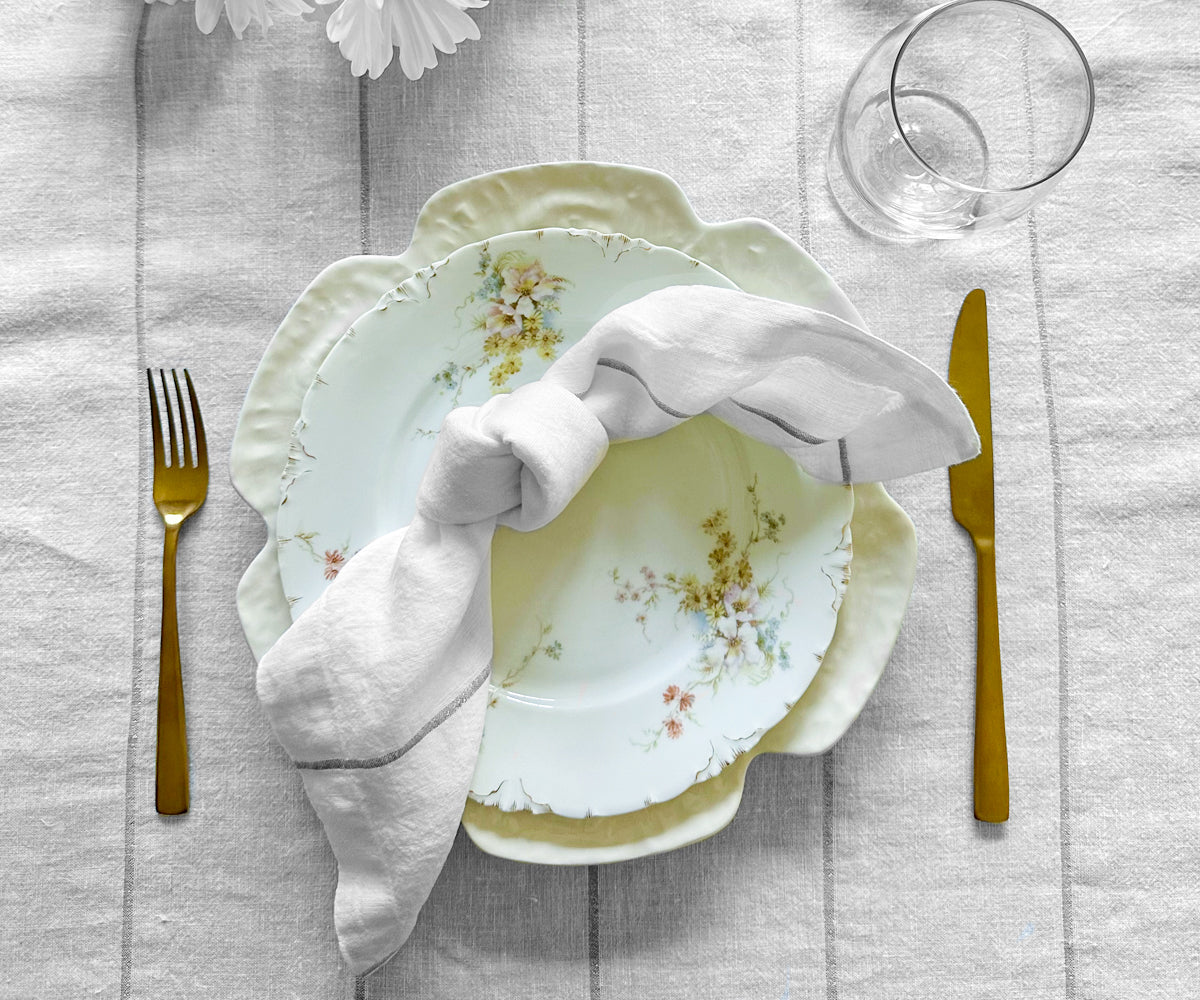 Dinner Napkins - Metallic Thread Napkins
Product Details
Linen Dinner Napkins:
Metallic thread gold napkins are the perfect addition to any table setting. Made from high-quality linen material, these white napkins are soft, durable, and designed to last. Comes in 18 X 18 inches, Set of 4.
The natural texture and elegant look of the linen material give these white dinner napkins a timeless charm that will enhance any dining experience.
These striped white napkin are not only beautiful but also practical. They are designed to absorb moisture quickly, making them perfect for wiping your mouth or hands during meals.
Metallic Thread Silver is a sustainable material that is made from flax plant fibres. It requires less water and energy to produce than other materials like cotton, making it a more environmentally friendly option.
Pair the white cloth napkins with an embroidered table runner. Check table linen collection designed in buffalo plaid, French stripes, and country stripes.
Dimensions & Easy Care
Dimensions
Care and Maintenance
Machine wash at normal temperature

Tumble dry on a gentle cycle

Warm iron as needed

Imported.
Shipping & Return
Shipping

Standard USPS free shipping.
Order processing time: 1 to 2 days. Orders will be delivered within 6-8 days.
Return & Refund

Merchandise must not be worn, washed, or altered.
Returns are accepted within 60 days of delivery.
For any questions contact customerservice@allcottonandlinen.com.
Refunds will be processed within 1-2 business days.
Luxury Tablecloth
A luxury tablecloth adds an elegant touch to any dining experience, elevating the overall ambiance and creating a sense of sophistication.Crafted from high-quality materials with exquisite designs, luxury tablecloths are perfect for special occasions and formal gatherings, showcasing a refined taste and attention to detail.
Uses of Luxury Tablecloth
Luxury tablecloths are ideal for upscale events, such as weddings, banquets, and fine dining experiences, adding a touch of opulence and grandeur to the decor. They provide a beautiful backdrop for showcasing exquisite tableware, enhancing the visual appeal of the dining table and creating a luxurious atmosphere.Luxury tablecloths are also versatile, suitable for both indoor and outdoor use, and can be used to transform any ordinary dining space into a lavish setting.
These were fun and beautiful!
I used these for a very colorful beach house Thanksgiving table!They are great quality. Not thin. They wash well and didn't run.Great purchase!
Very nice runner
The runner looks very nice on my antique chest
Attractive and well priced
Classic table runner
I like the simple, classic elegance of this runner
Great product
Washes well looks great. Love this product.