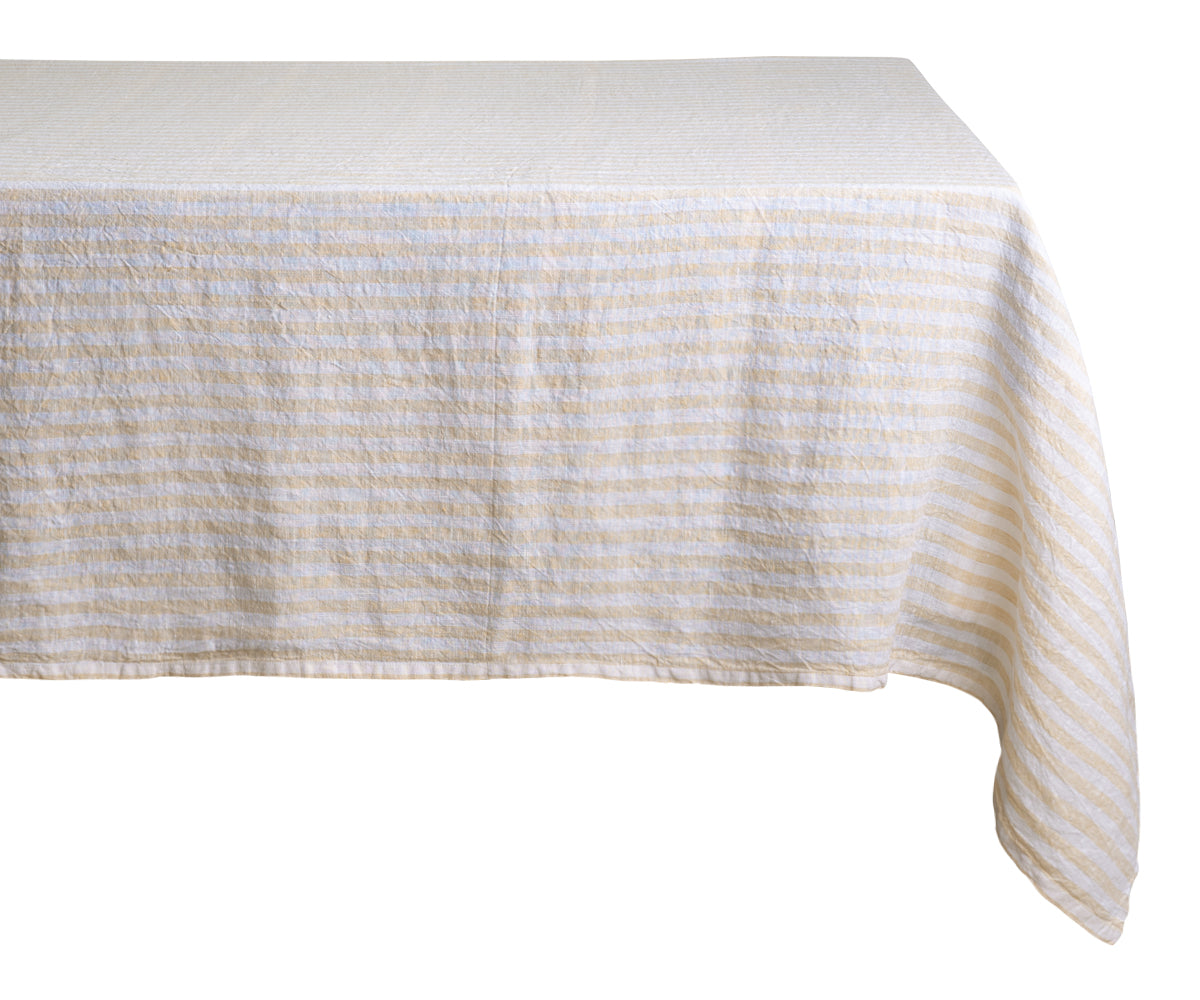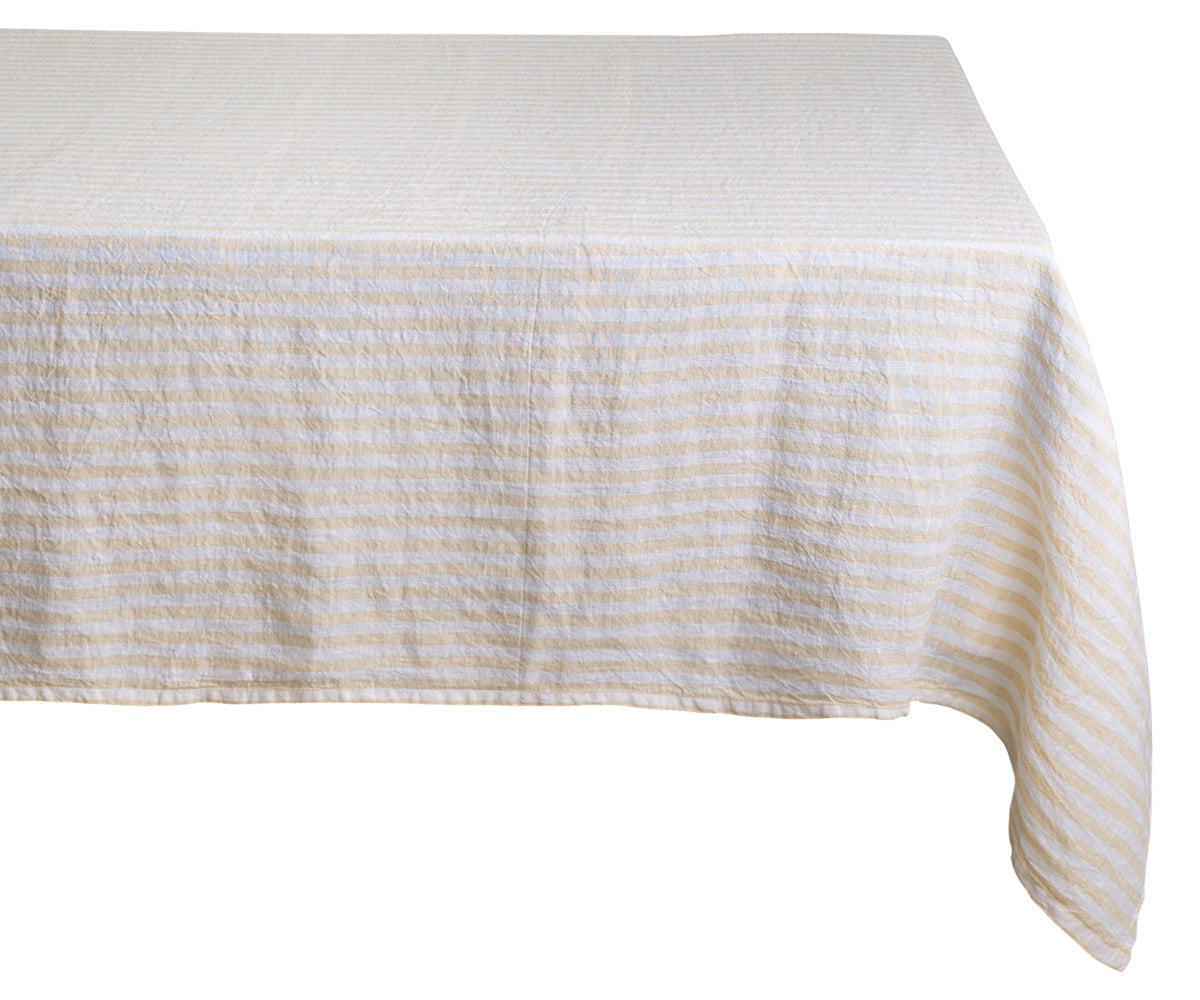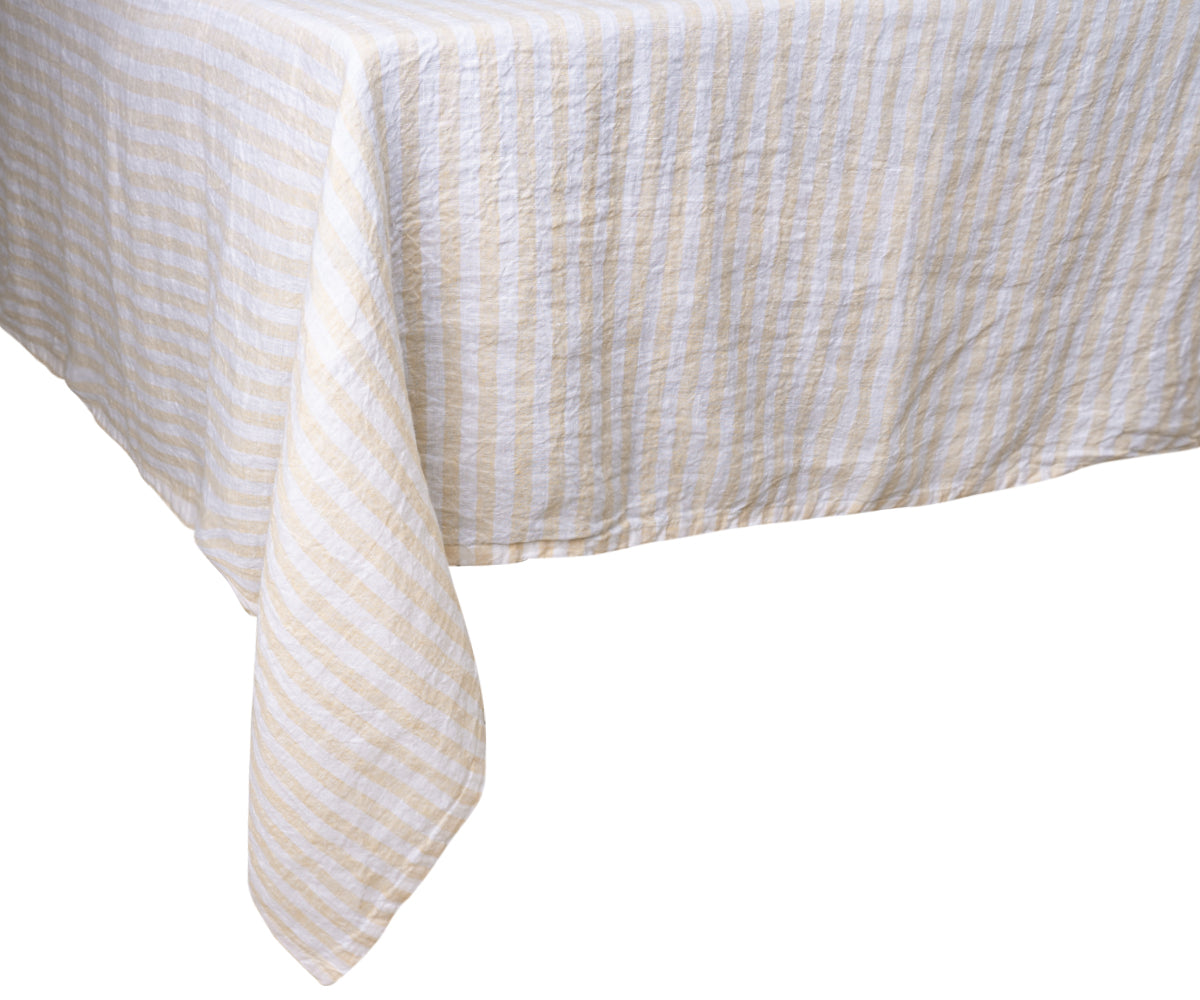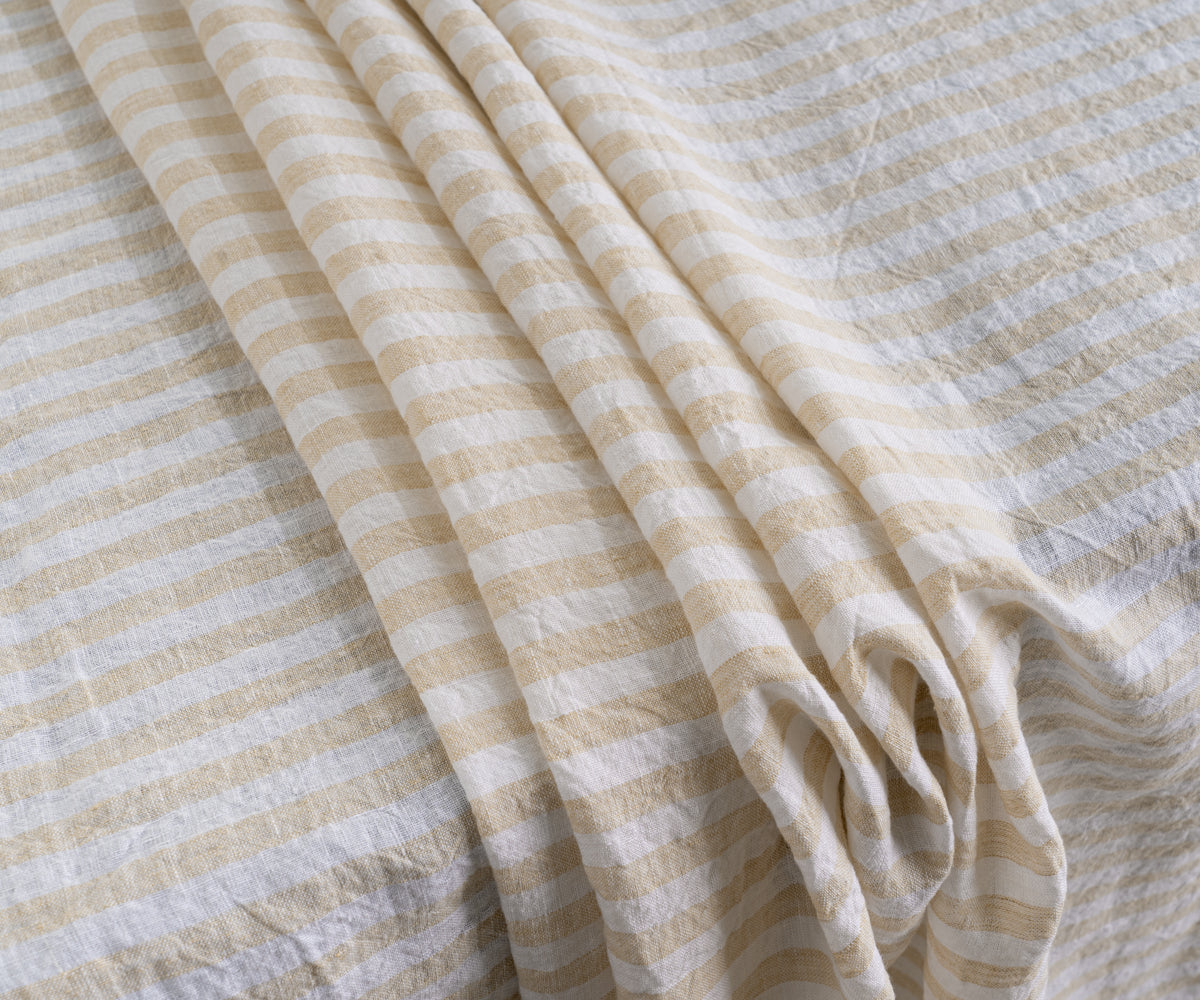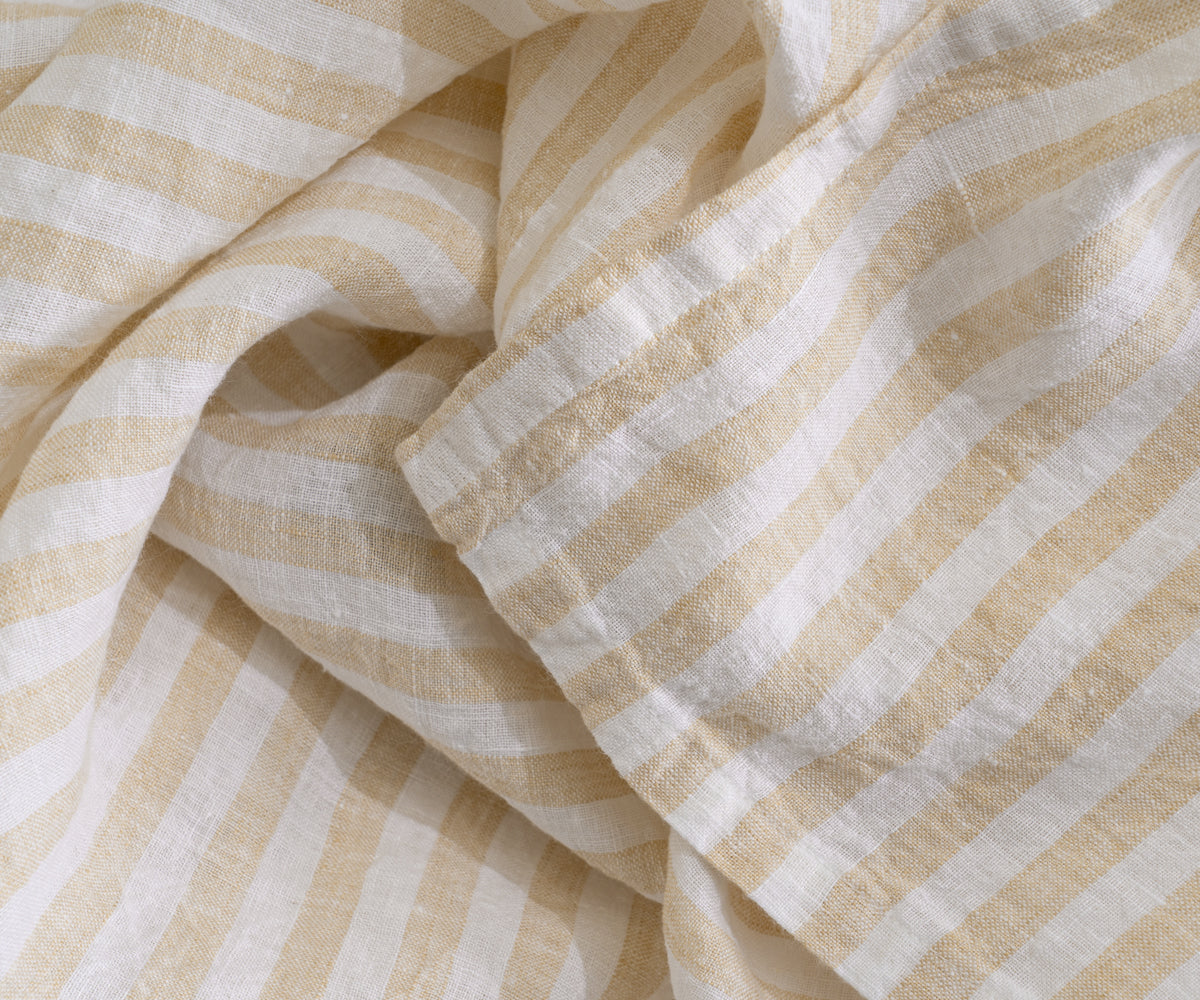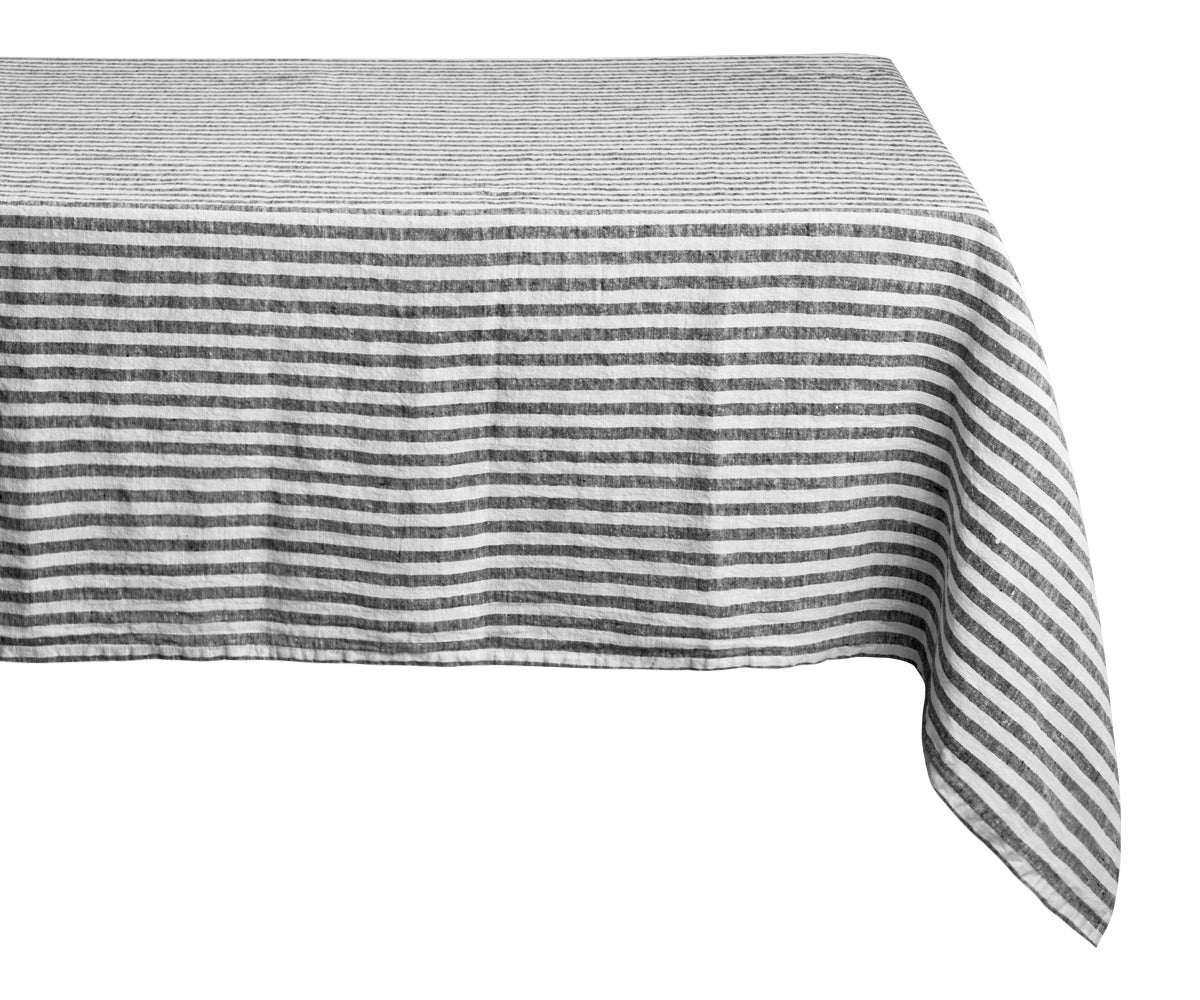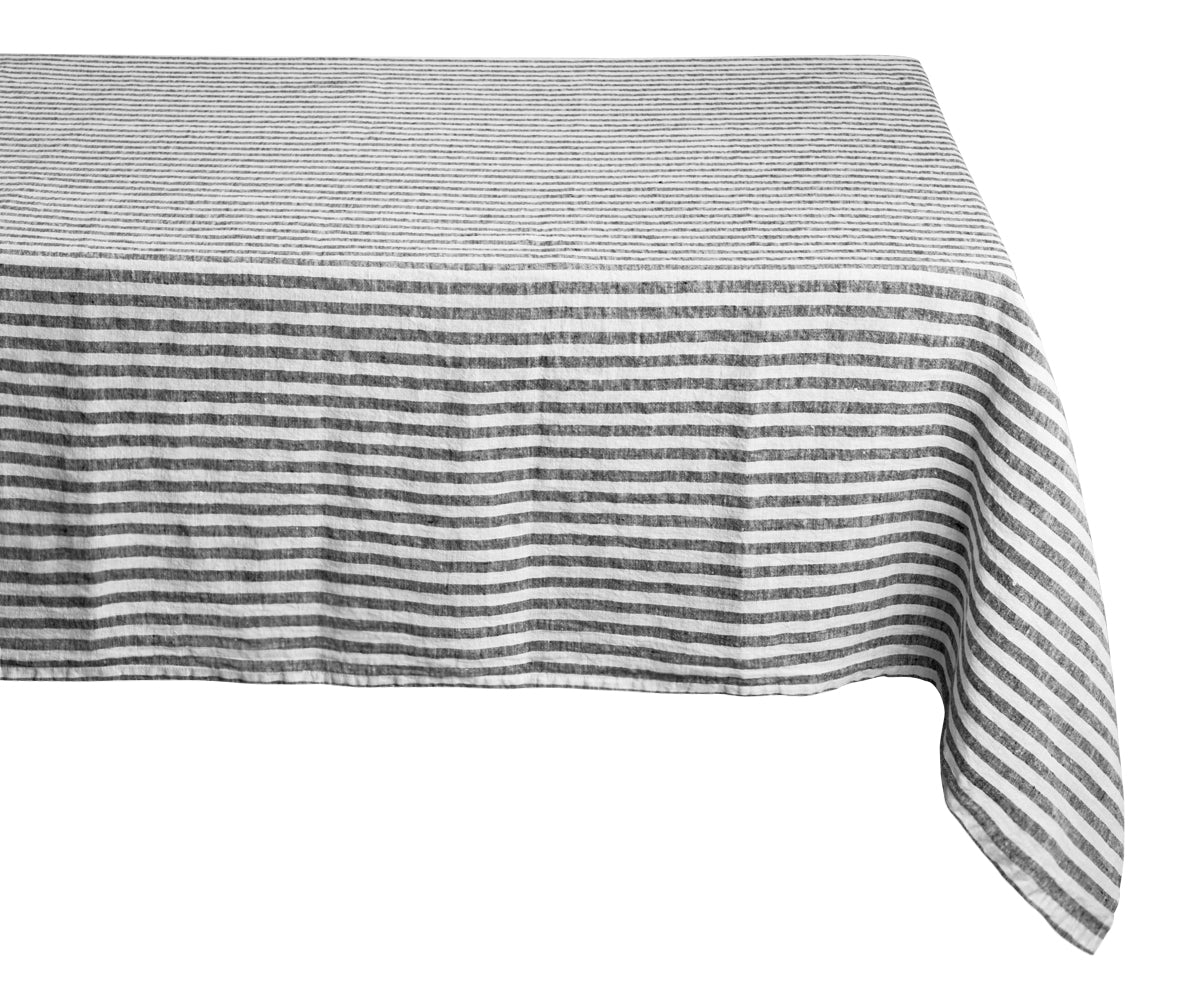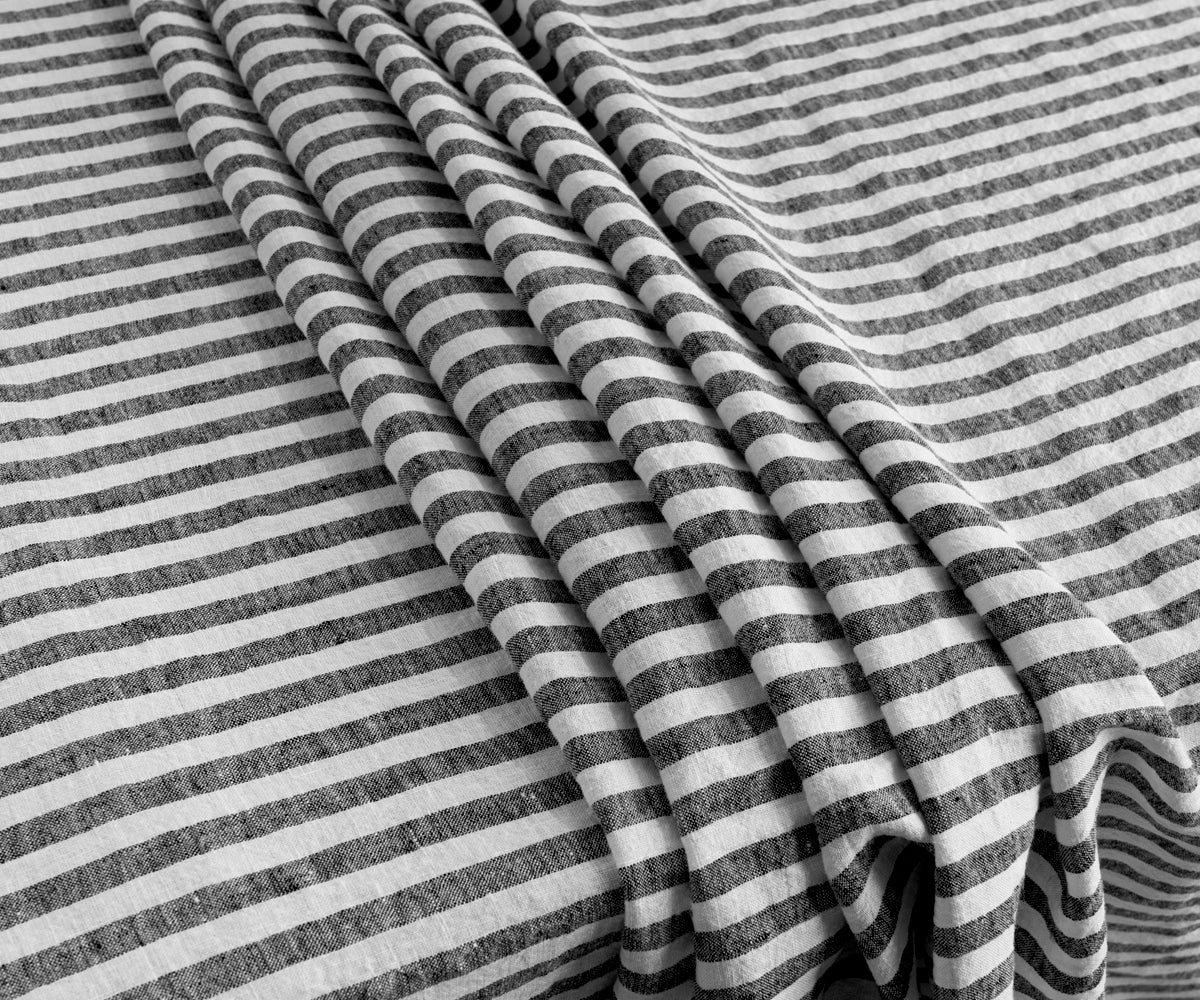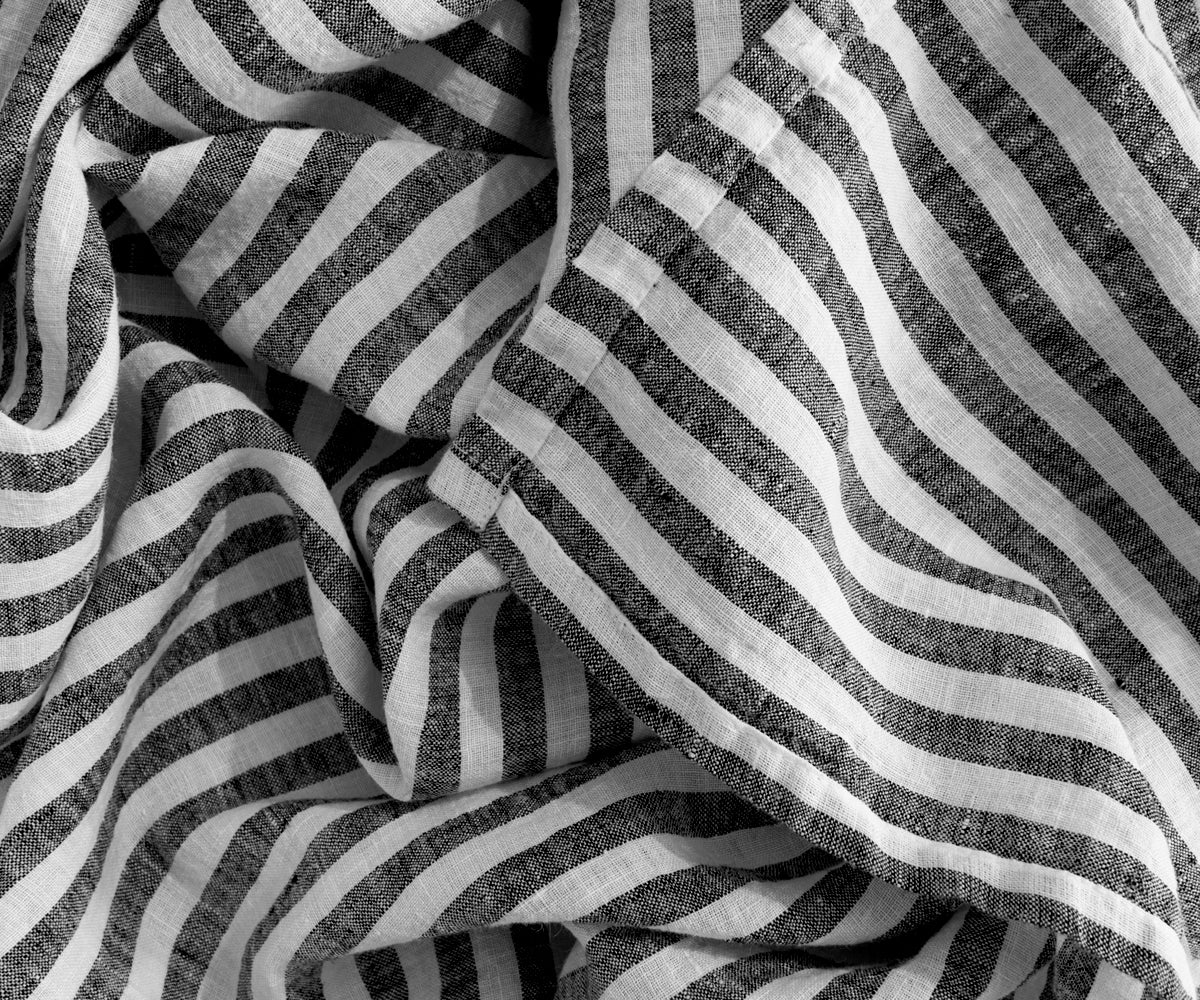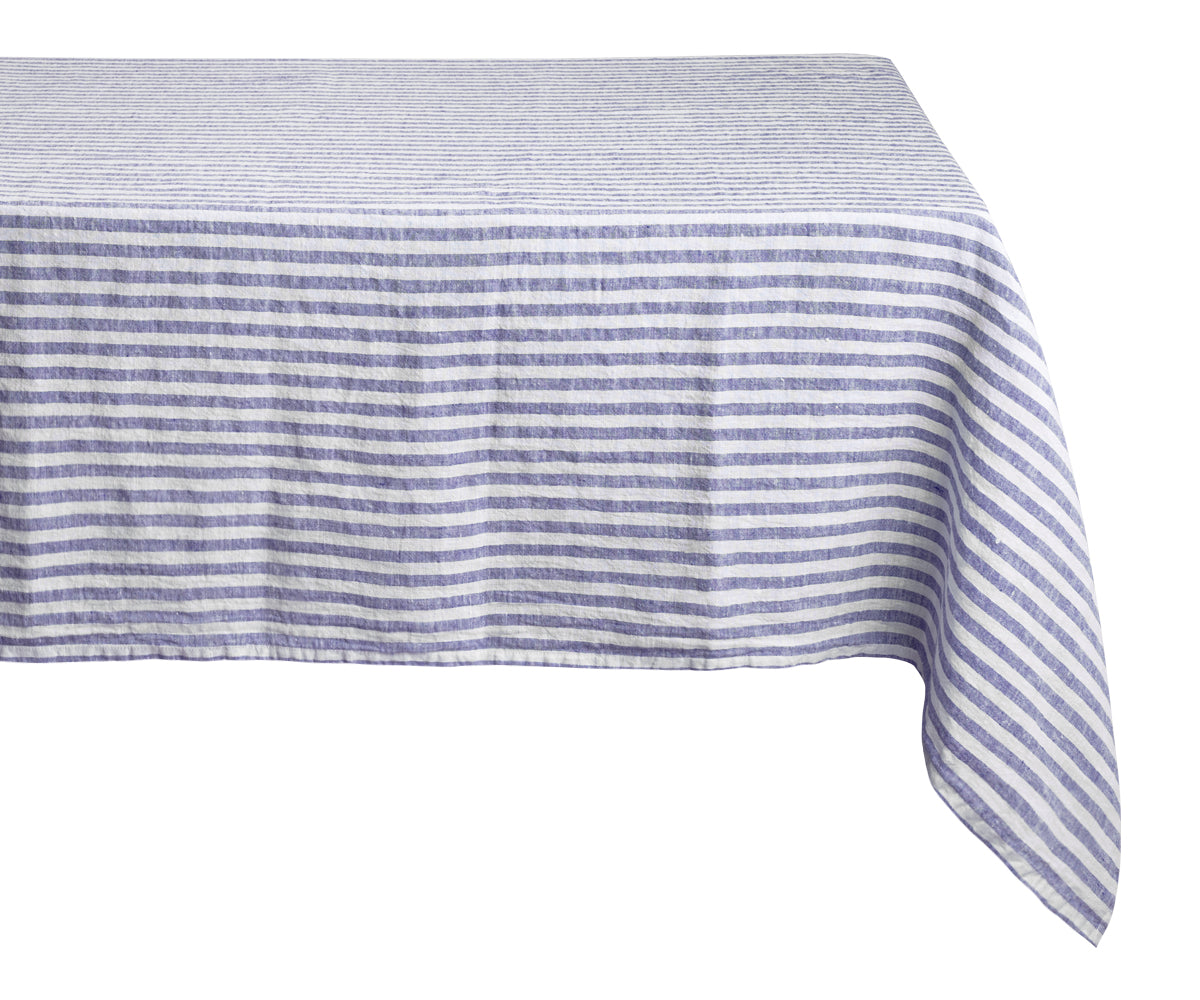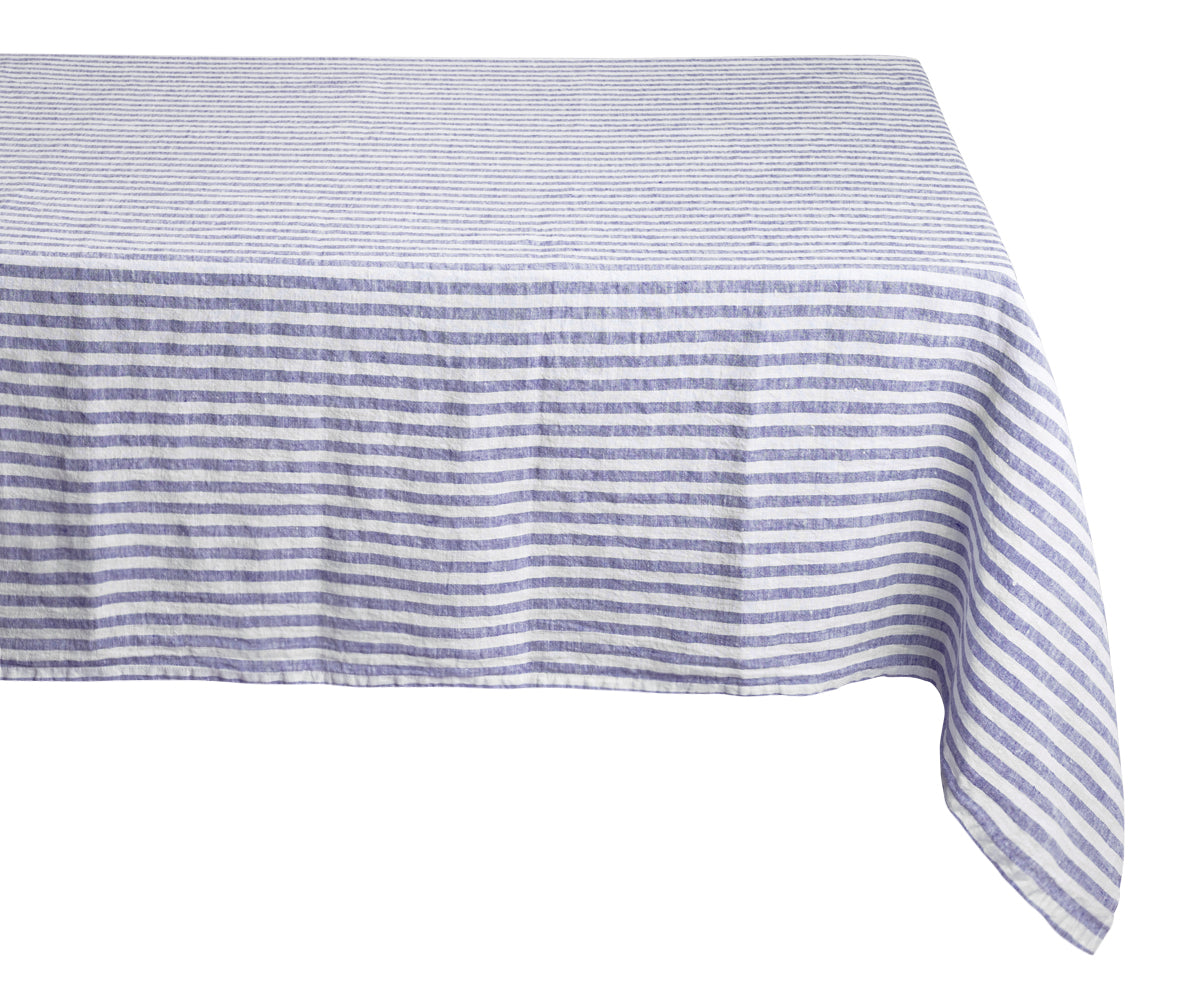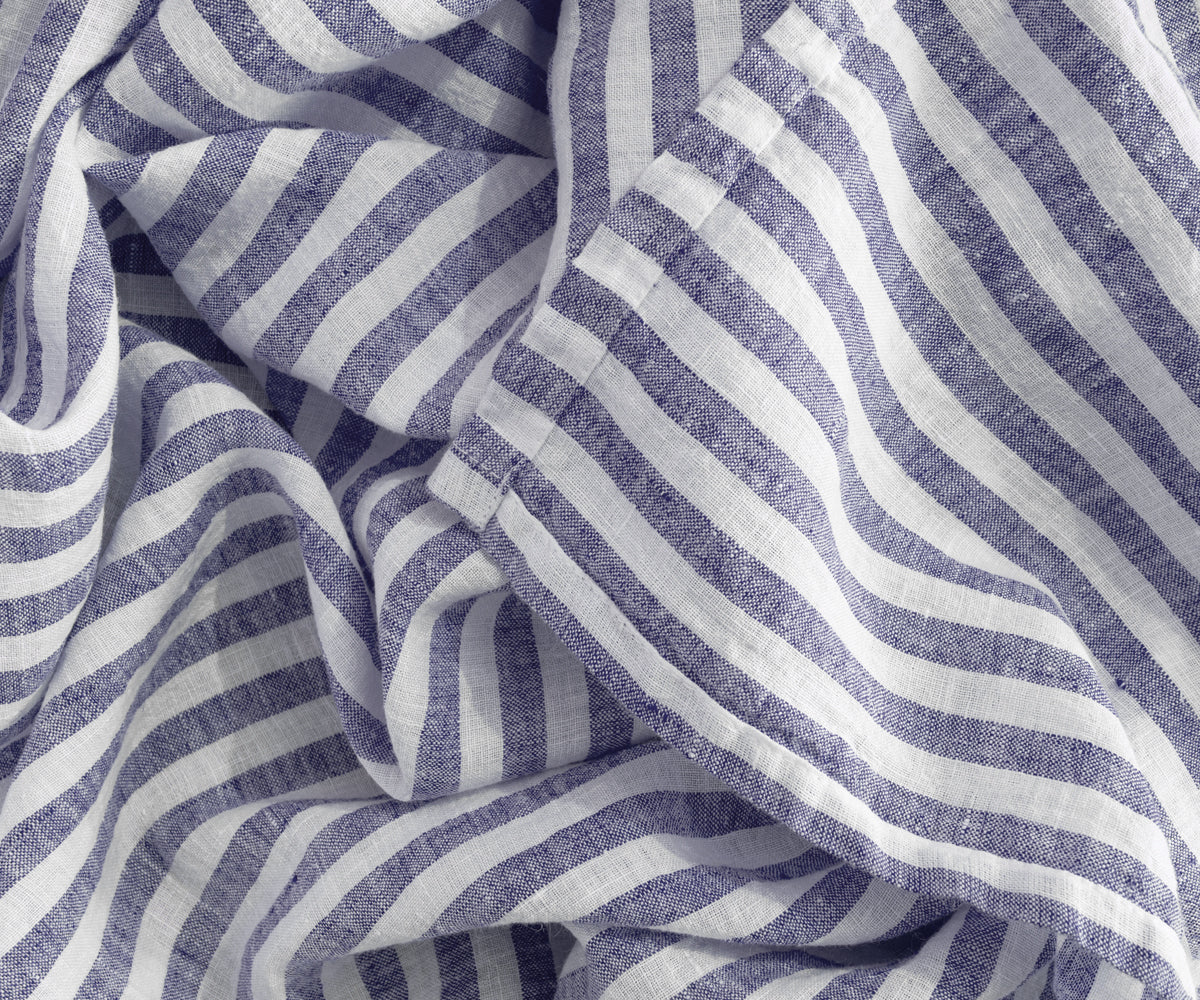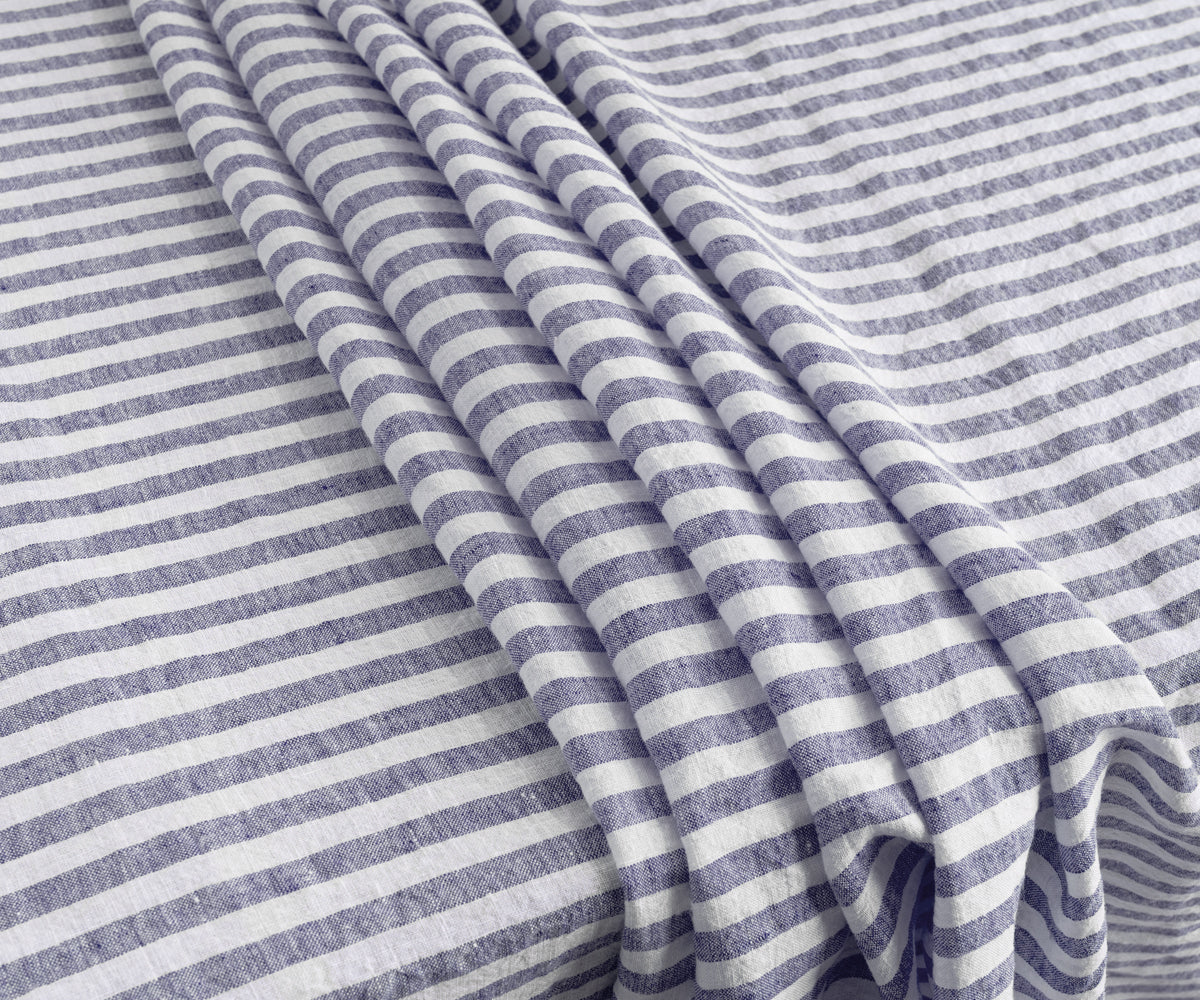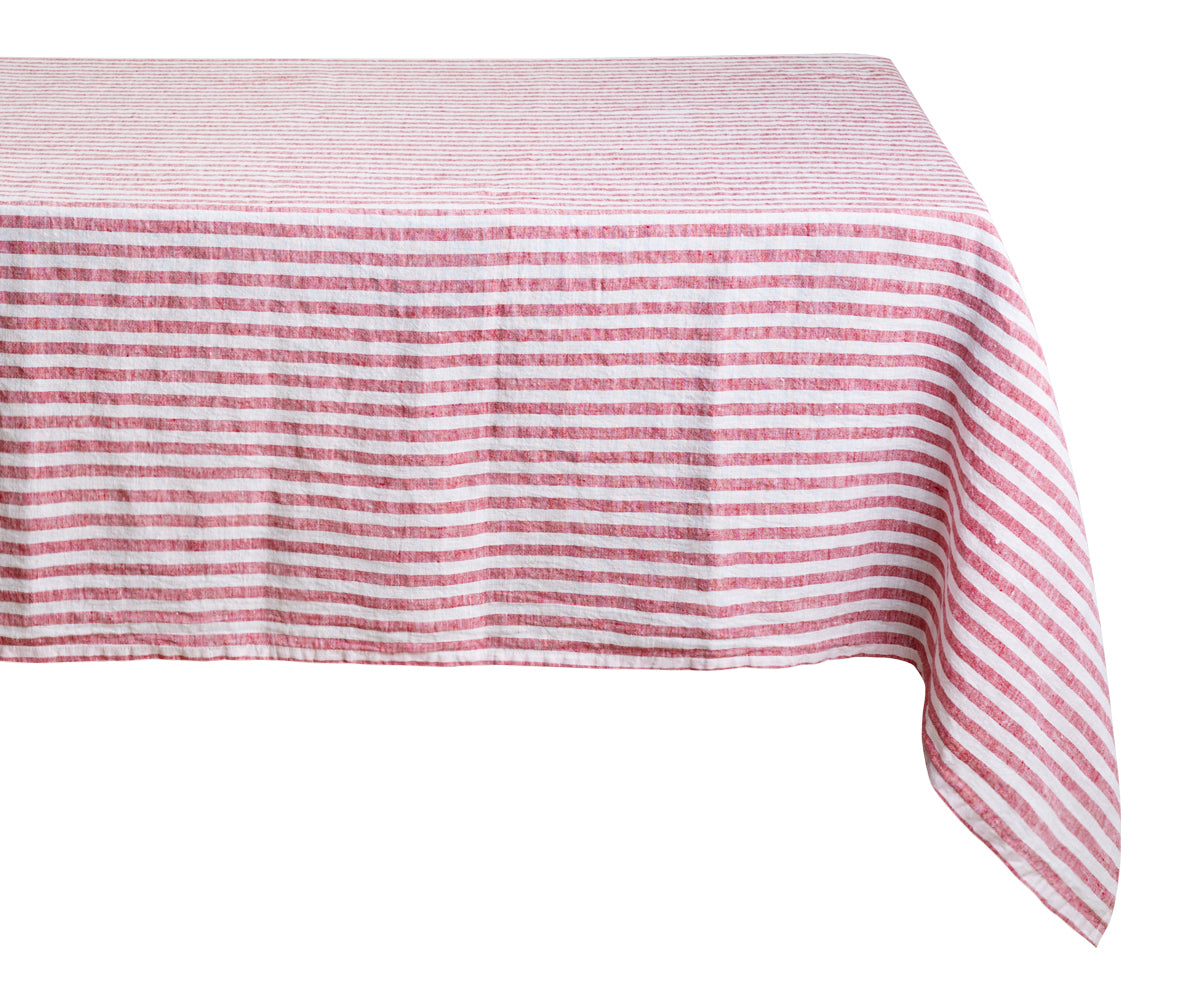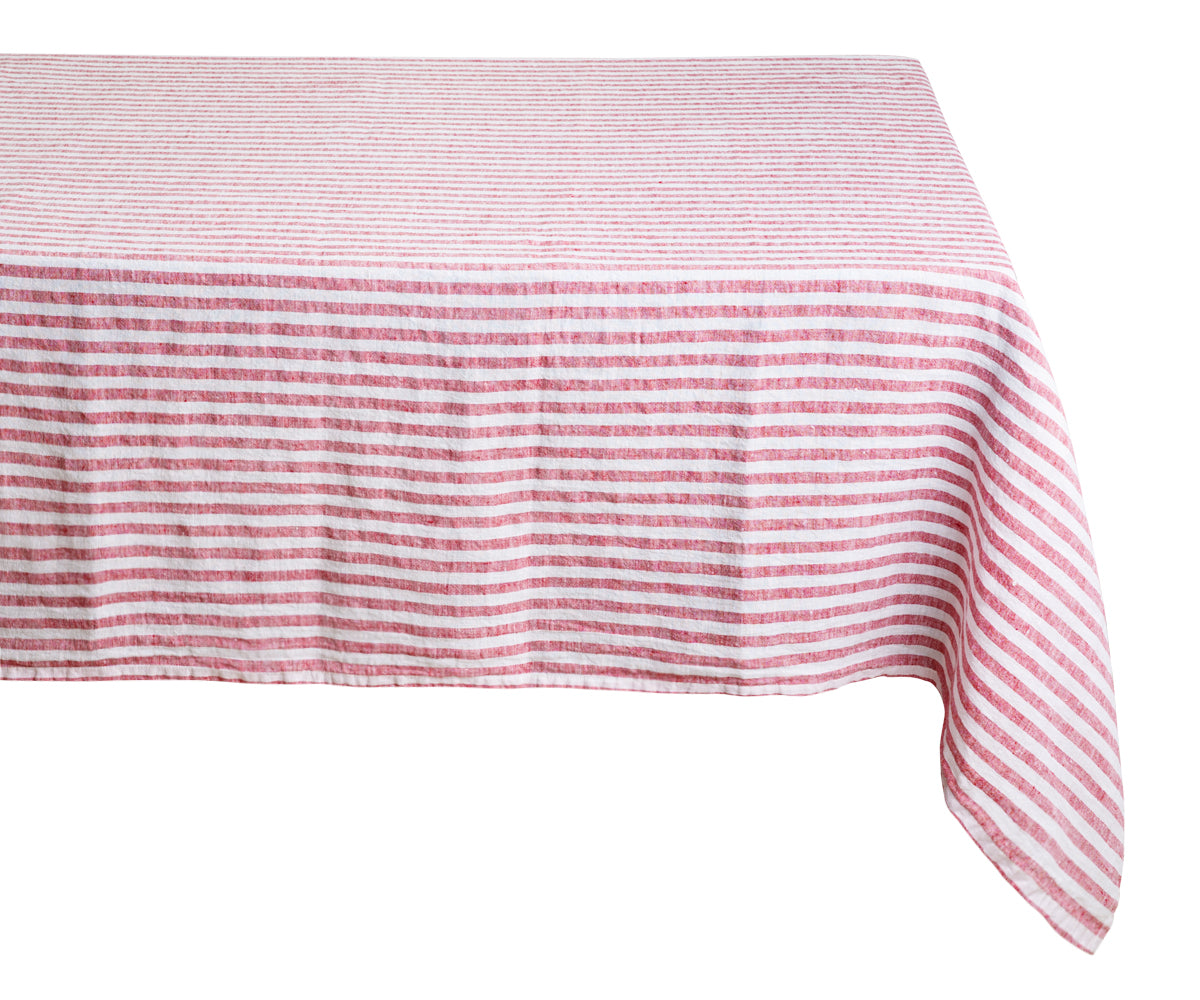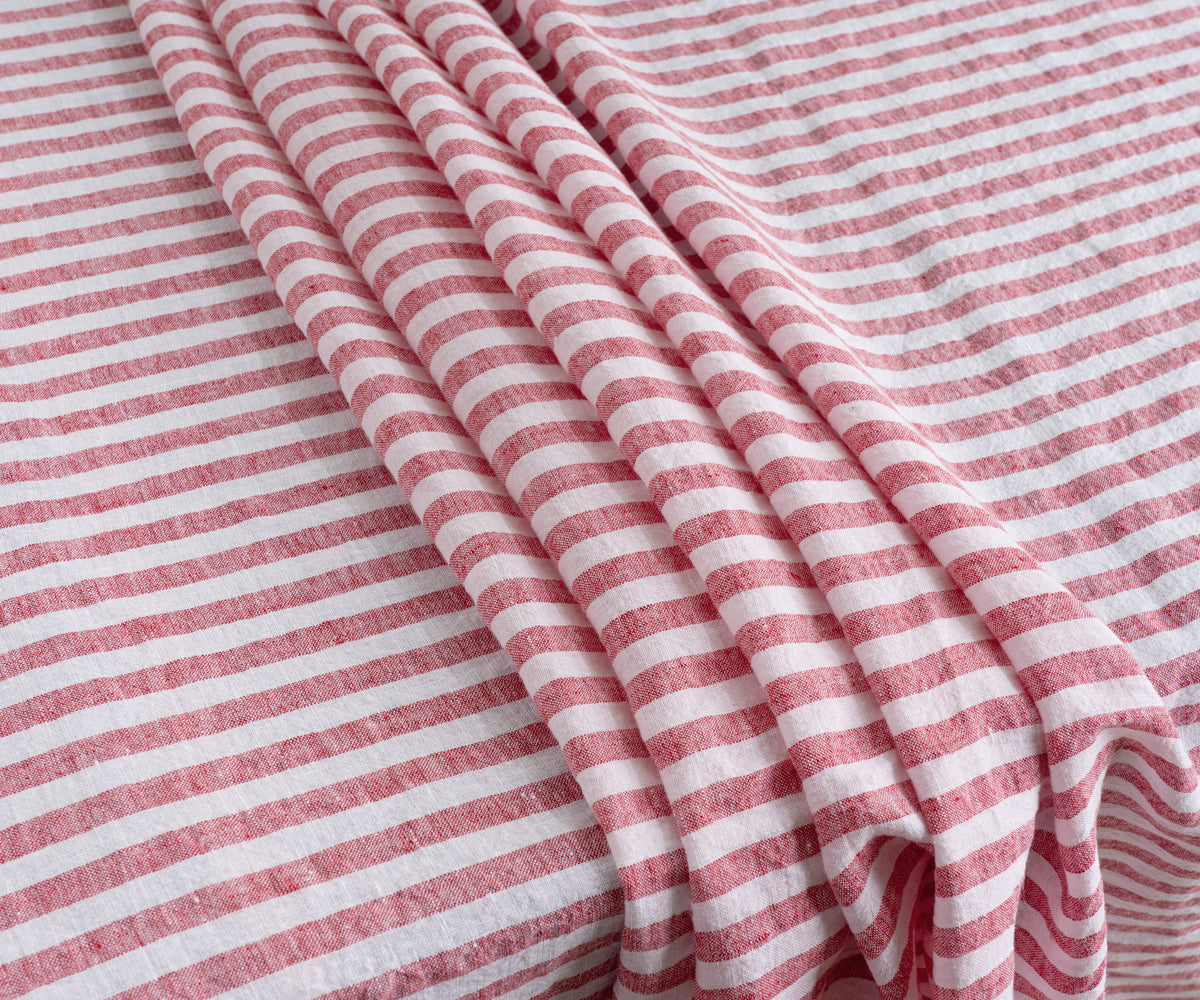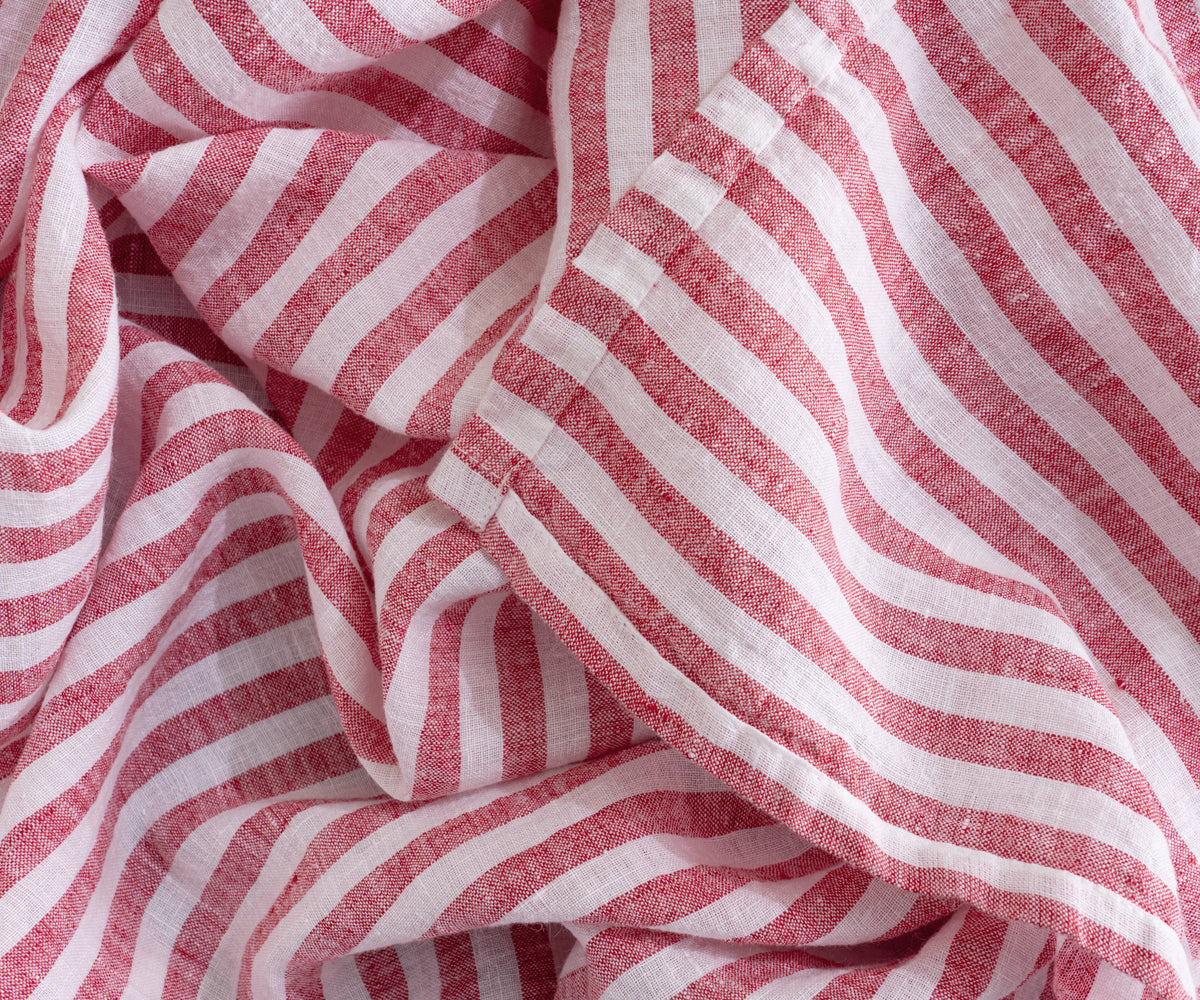 Amalfi Stripe Tablecloth
Product Details
Amalfi Stripe Linen Tablecloths :
Transform your dining space with our 100% Pure Linen Amalfi Stripe Tablecloths, available in 63x98" and 63x120" rectangles, ideal for holidays and weddings.
Crafted for enduring softness and durability, these linen tablecloths exude timeless elegance.
Accommodating 6-8 and 8-10 guests, they seamlessly blend luxury with functionality. Safeguard your table from scratches and spills, making them perfect for everyday use.
Embrace eco-friendly luxury with our rectangle tablecloths, creating an inviting atmosphere for memorable dining experiences. Elevate every occasion with the sophistication of our holiday and wedding tablecloths.
Discover the full Amalfi experience with our exclusive collection,

featuring tablecloths and coor

dinating Amalfi napkins and kitchen towels.
Dimensions & Easy Care
Dimensions:

Care and Maintenance
Machine wash in normal-temperature water
Tumble dry on a gentle cycle
Iron at less than 40-degree Celsius
To avoid creases, do not leave the tablecloth in the dryer for a long
Shipping & Return
Shipping
Standard USPS free shipping.
Order processing time: 1 to 2 days. Orders will be delivered within 6-8 days.
Return & Refund
Merchandise must not be worn, washed, or altered.
Returns are accepted within 60 days of delivery.
For any questions, contact customerservice@allcottonandlinen.com
Refunds will be processed within 1-2 business days.
need for amalfi stripe tablecloth
Indulge in the coastal charm of our Amalfi Stripe Tablecloth, bringing the allure of the Mediterranean to your table.
Elevate your dining experience with the timeless beauty and effortless style of these stripes, perfect for both casual gatherings and special occasions.
Crafted from 100% Linen, our linen tablecloth is not just an accessory but a statement piece that adds a touch of seaside elegance to your home.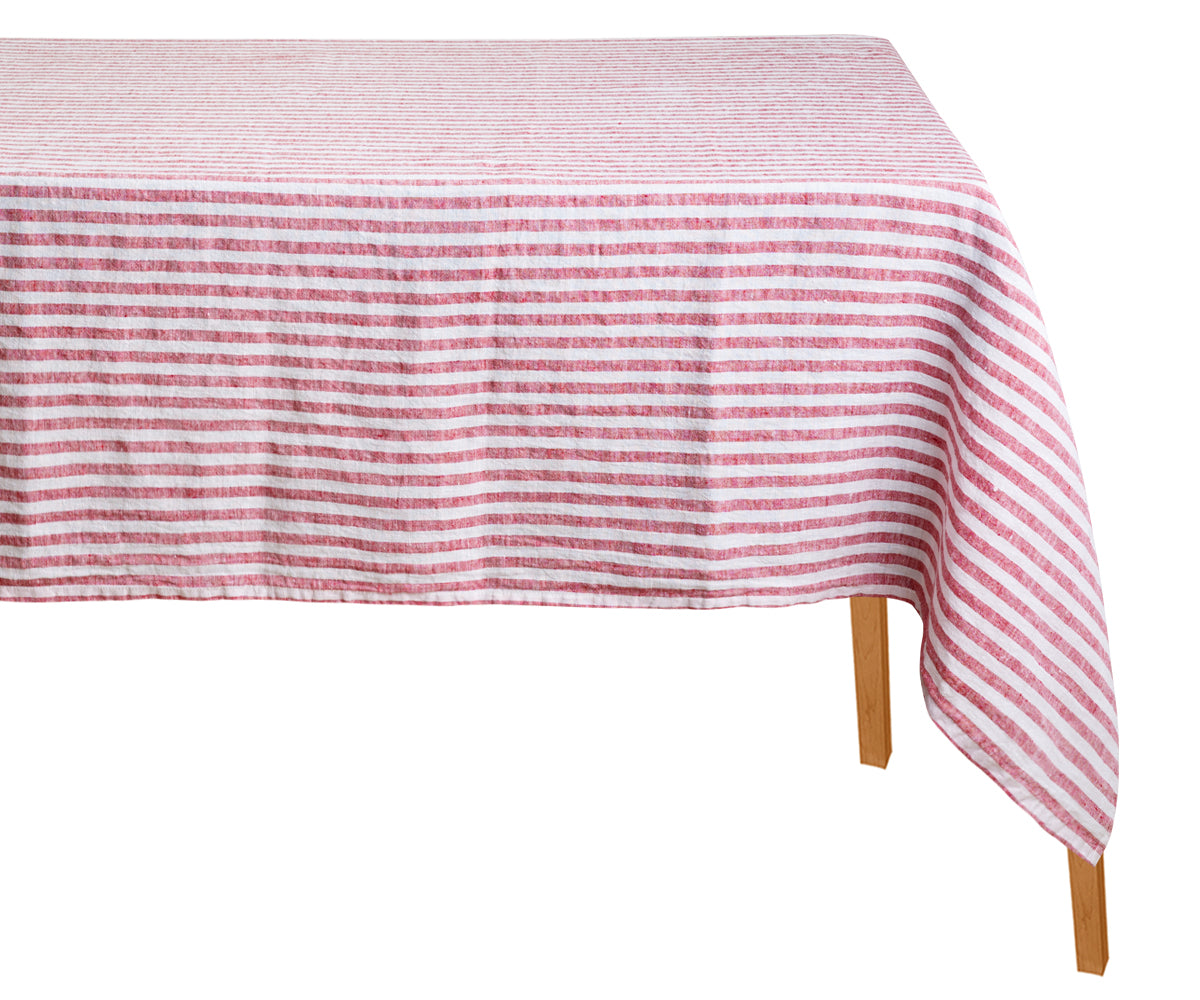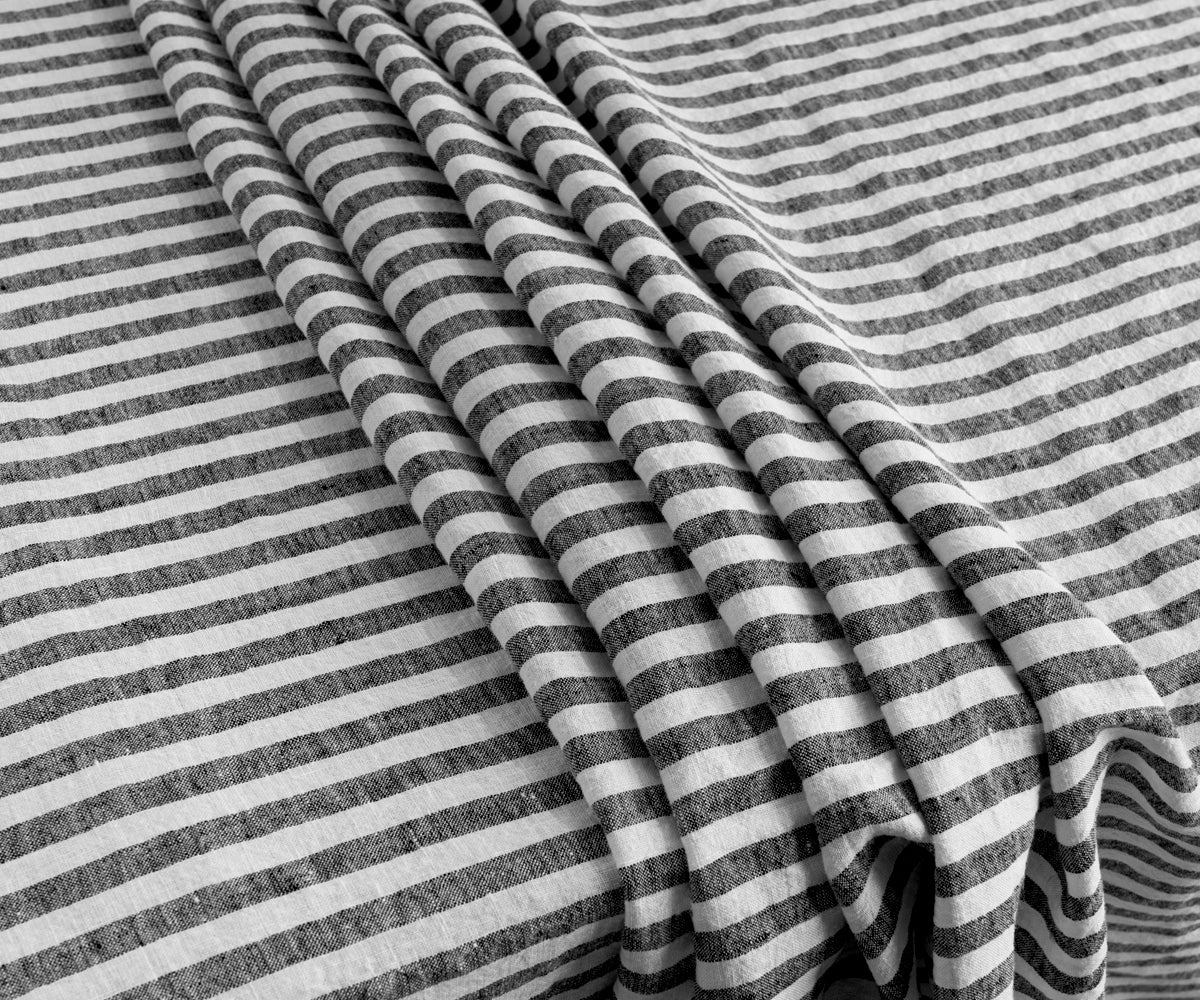 Amalfi Stripe Tablecloth
Transform your table into a coastal masterpiece with our Striped Linen Tablecloth. The rhythmic charm of these stripes brings a touch of seaside bliss, turning every meal into a picturesque dining experience. Elevate your setting with effortless style and timeless elegance.
Uses of Amalfi Stripe Tablecloth
Enhance your gatherings with the Linen Tablecloth, a versatile masterpiece that adds coastal grace to any occasion. Elevate your dining experience with its captivating design, turning every meal into a celebration of style and sophistication.
Frequently Asked Questions
For a 10-foot table, consider a tablecloth that is approximately 120 inches long. This provides an elegant look while ensuring practicality.
Yes, our Amalfi striped tablecloths are ideal for outdoor events. Crafted from durable materials, they are sturdy and perfect for outdoor gatherings.
Maintain the vibrant colors and quality by machine-washing on a gentle cycle with mild detergent. Avoid using bleach, and follow the care instructions for long-lasting beauty.
Yes, Amalfi striped tablecloths often come in a variety of color combinations, beige, black, blue and red allowing you to choose the one that complements your dining or event theme.
Absolutely! The timeless and elegant design of our Amalfi striped tablecloths makes them versatile enough to enhance both casual family dinners and formal gatherings with equal flair.